BT21 x Jewel Changi Airport
Though LINE FRIENDS originated in Korea, it's no surprise that their adorable characters are well-loved all around the world — Singapore included. Especially when it comes to BT21, aka the group of characters that were created by the BTS members themselves, ARMYs can't help but fall in love with their endless charm.
There's no need to use your blood, sweat and tears just to get your hands on BT21 merch. Jewel Changi Airport is bringing the cuteness to us with a BT21-themed glamping experience, as well as photo spots and the latest merchandise.
Glamping in the Clouds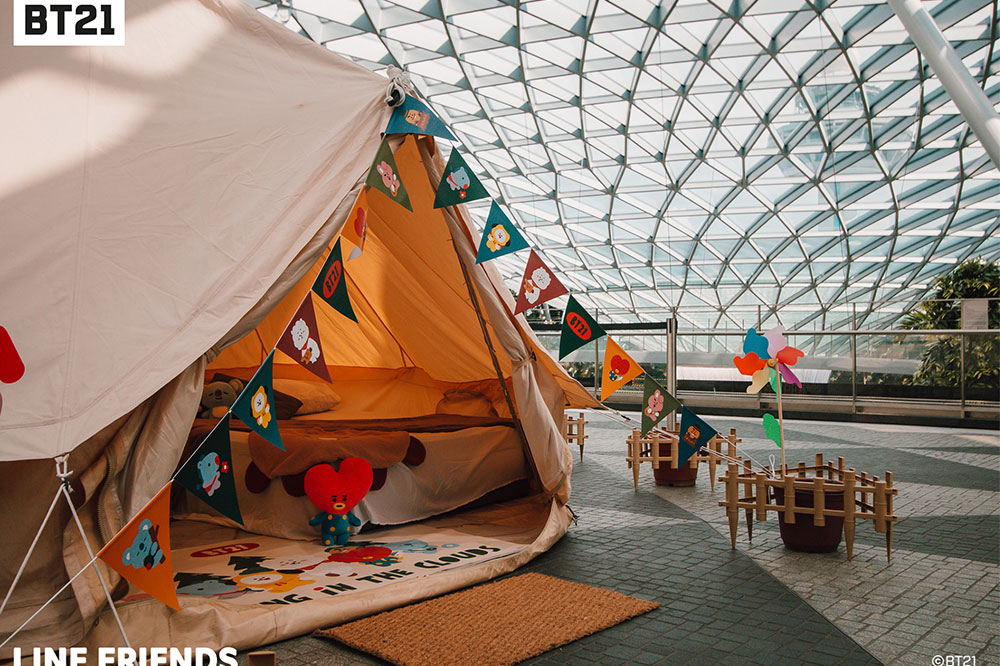 Indulge in a sleepover party with a colourful BT21-themed tent, located on the topmost level of Jewel at Cloud9 Piazza. Feel free to snuggle up with your favourite characters such as Tata, Koya, Chimmy and more in your very own tent. 
Each tent can accommodate up to four guests, fully decorated with BT21 items to make for some IG-worthy pictures.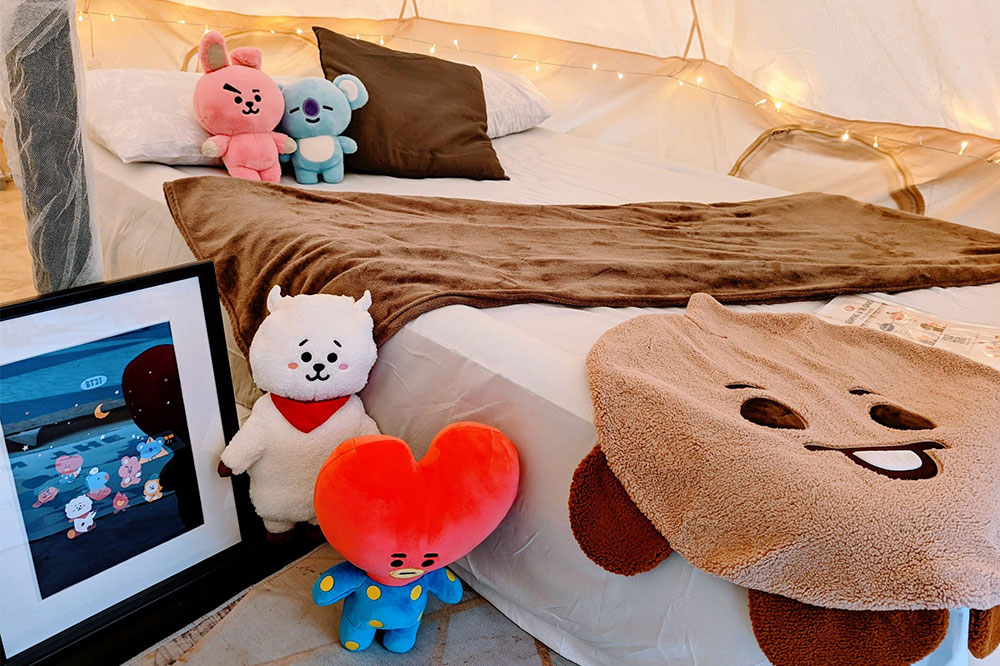 Each glamping tent comes with two queen-sized air beds, as well as up to two exclusive BT21 T-shirt collectibles, while stocks last. Tickets to selected Jewel attractions are also included in the package, so you can explore the area while basking in the view of the HSBC Rain Vortex. 
The glampcation is available from 6pm to 10am the next day, and costs $320 from Mondays to Thursdays. Otherwise, it's $360 for stays from Fridays to Sundays.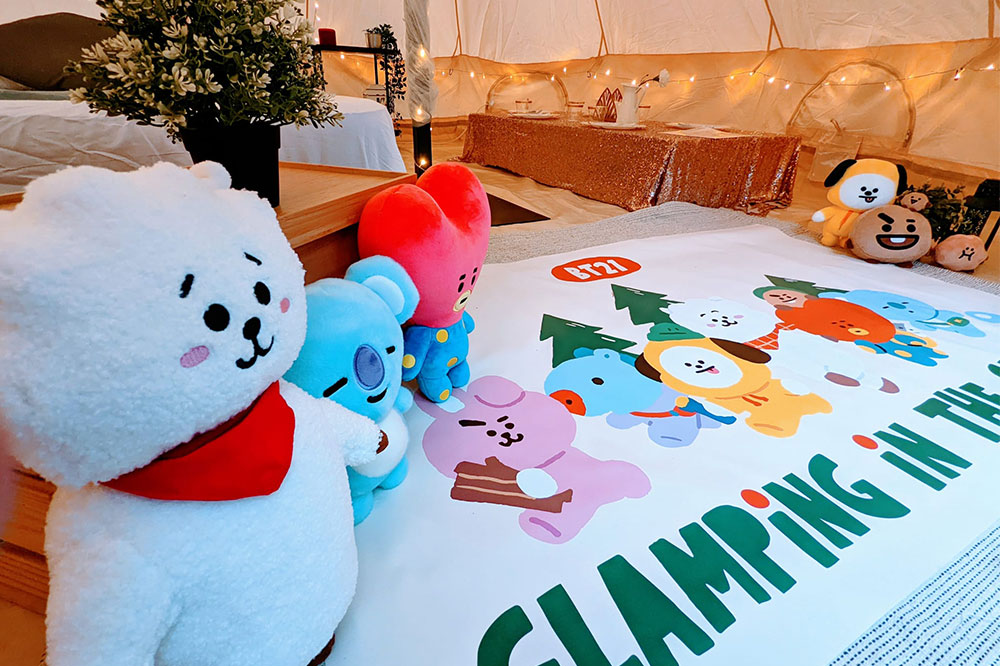 For those who want to take the glamping experience up a notch, top up for the Glampicnic In The Clouds package. It comes with a picnic set-up inclusive of disposable cutleries, a cooler box, charging points and a bluetooth speaker to get you into the mood to dance. 
Exclusive BT21 tote bags, of which you get two per booking, are also available. You're welcome to bring your own picnic basket of food, or pre-order from Changi Eats. 
The glampicnic experience runs from 12pm to 4pm, and up to six guests are allowed. It costs $160 from Mondays to Thursdays, and $190 from Fridays to Sundays.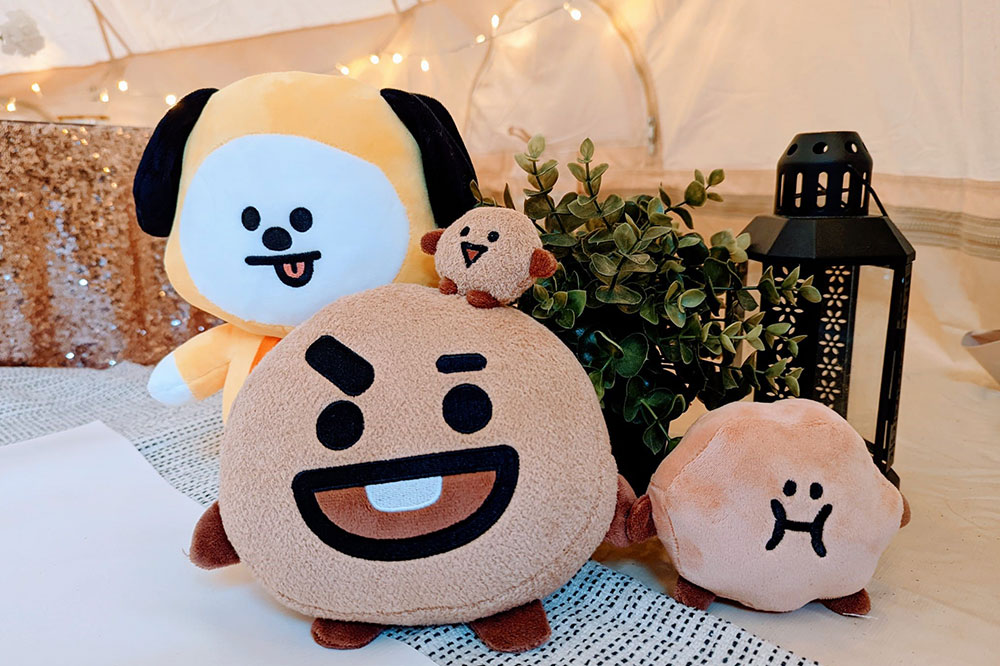 Grab all your BFFs and your ARMY Bombs, because this unique experience isn't one for fans to miss. The glampcation and glampicnic are available from 27 May to 26 June 2022, so interested ARMYs, head over to Changi Airport's website to make a booking ASAP!
Giant inflatable VAN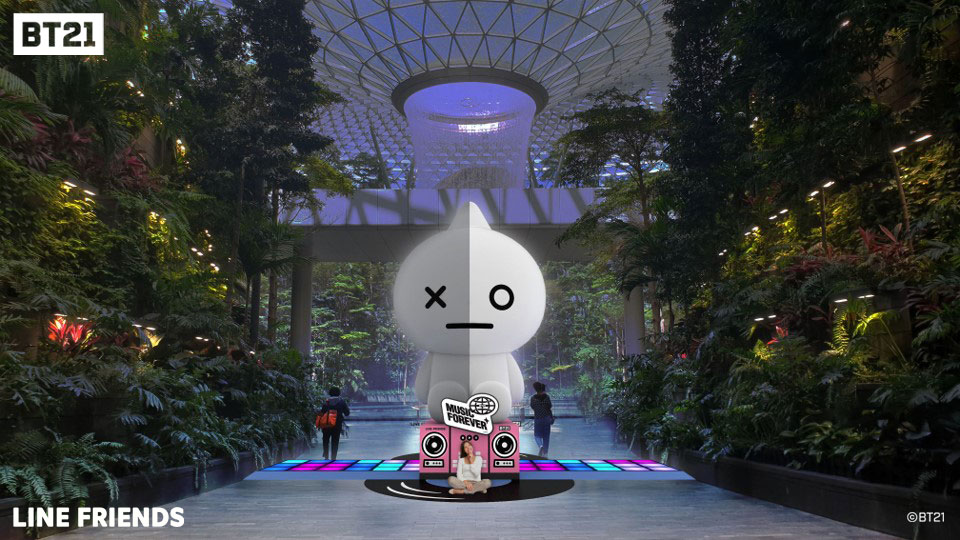 On top of the glamping experience, fans can also get up close and personal with all eight characters. From 27 May to 17 July 2022, join the BT21 characters at Shiseido Forest Valley and Canopy Park for a fun singing and dancing session. 
That's not all — don't forget to snap additional photos with a 4.5 metre tall inflatable VAN, situated on top of a boombox at level 1 of the Shiseido Forest Valley. The best part? VAN lights up at night, so you've got your perfect selfie lighting all covered.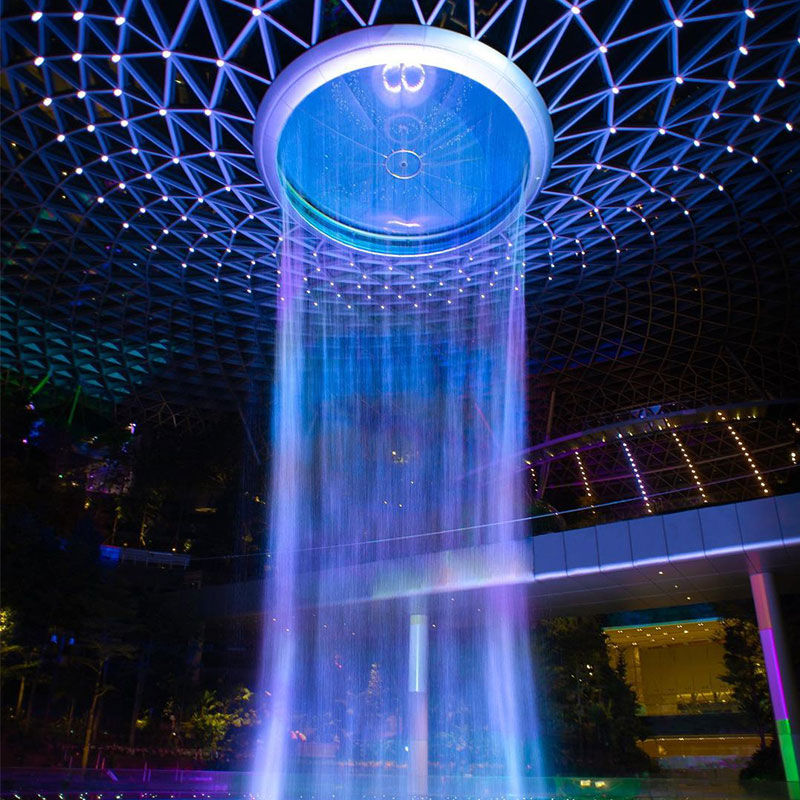 ARMYs are familiar with the meaning of the colour purple — a representation of love between BTS and their fans. Taking V's iconic quote of "I purple you" to the next level, Changi Airport has teased fans on their Instagram page with a new HSBC Rain Vortex Light & Sound Show dropping on 26 May 2022.
Featuring purple lights, they've also hinted details of the song with a dynamite emoji — fans can now look forward to seeing Jewel light it up like dynamite.
Exclusive merch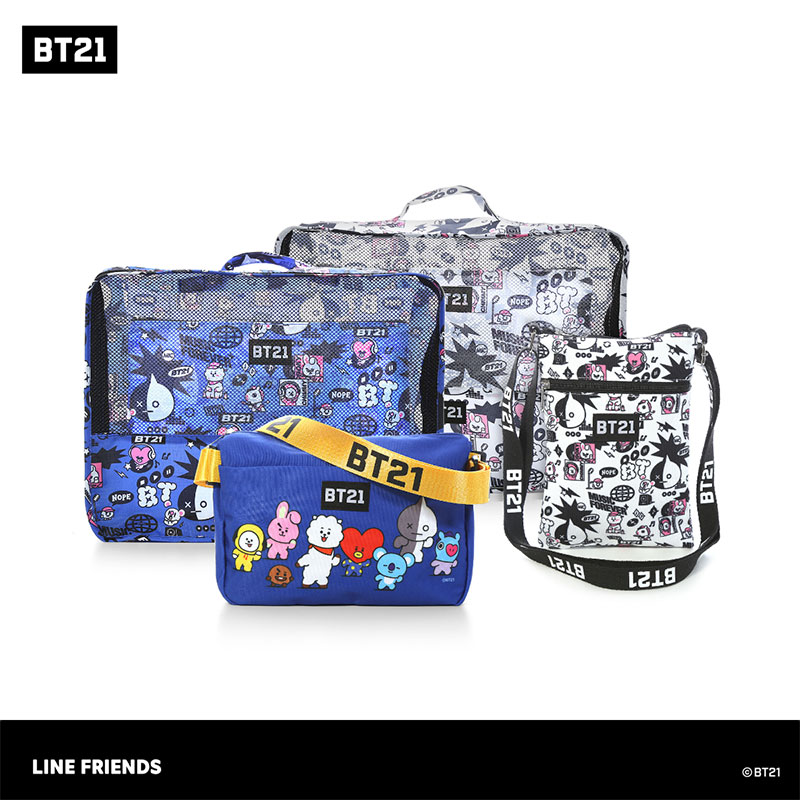 Additionally, take home special BT21 merchandise when shopping and dining at Jewel from 27 May to 17 July 2022. Purchase a kawaii crossbody or sling bag to zhng up your OOTD at $8 each when you spend a minimum of $50 in a single receipt.
Or, if you're planning your next vacation, go for the packing cube set at $10 to ensure your luggage is neatly packed before you fly.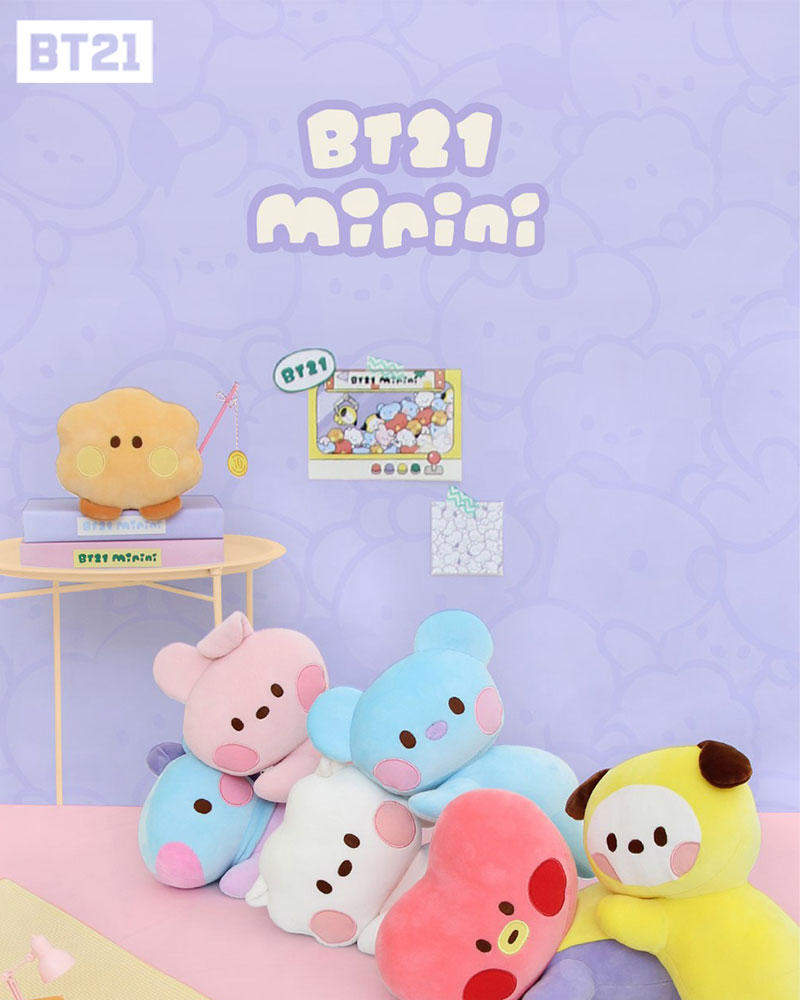 Don't miss out on the BT21 pop-up store at level 1, showcasing the latest BT21 plushies, apparel, stationery and more. The pop-up will only be available from 27 May to 17 July 2022, so make sure to drop by before it's gone.
Kickstart Your June Holidays With This BT21 Glamping Experience At Changi Airport
As we approach the June holidays, pamper yourself and your loved ones with a fun-filled BT21-themed glamping experience and more at Changi Airport. Whether you're a BTS stan or not, you can't deny the cuteness of these BT21 characters. 
Head over to Changi Airport's website for more details about the events. In the meantime, check out these BT21 turntable bluetooth speakers shaped like mini record players to give you permission to dance. 
All images courtesy of Changi Airport.
Also read:
BT21 Now Has Turntable Bluetooth Speakers That Look Like Record Players To Give You "Permission To Dance"