ASSC x BT21 Hoodies
Anti Social Social Club (ASSC) and BT21 have just announced the release of ASSC x BT21 hoodies. The hoodies will be available at all LINE FRIENDS US stores on 12 December 2019 at 11AM (PST) and on the ASSC online store on 14 December 2019 at 8AM (PST), which translates to midnight on 15 December 2019 for Singaporeans.
There will be a total of 2 designs released, with both designs featuring the BT21 logo plastered over the ASSC logo on the front as a sign of collaboration. Let's take a look at the designs!
Design 1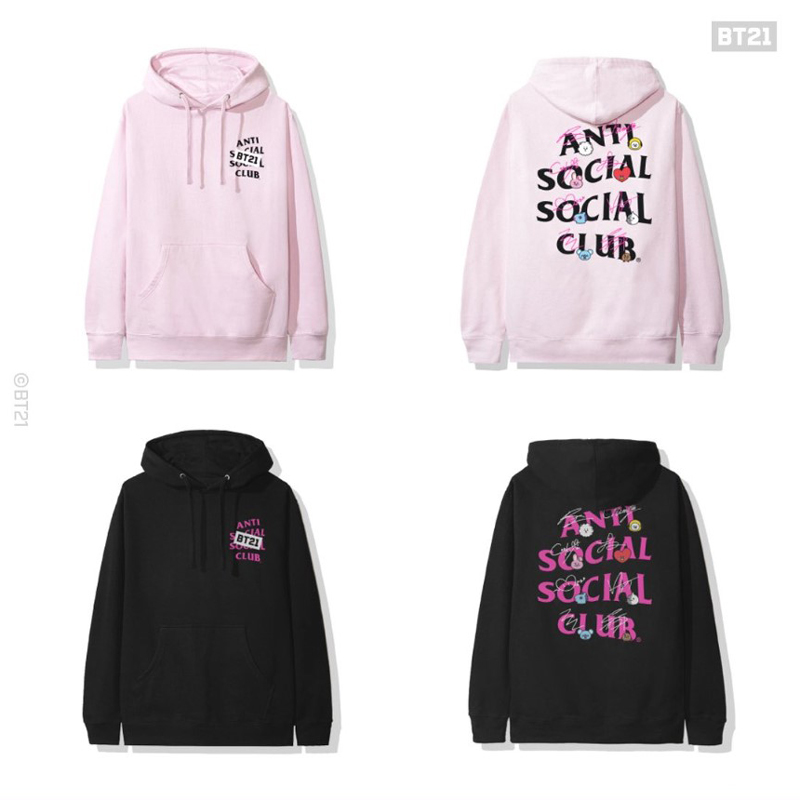 Source
The first design, available in a pastel shade of pink and black, features the faces of the various BT21 characters superimposed over its trademarked warped words "Anti Social Social Club" on the back of the hoodie. Above the characters' faces are their respective autographs—in neon pink for the pastel pink hoodie, and in white for the black rendition.
Also read:
BT21 EZ-Link Cards Are Now Available At Popular BookFest To Add Some Colour To Your Commute
Design 2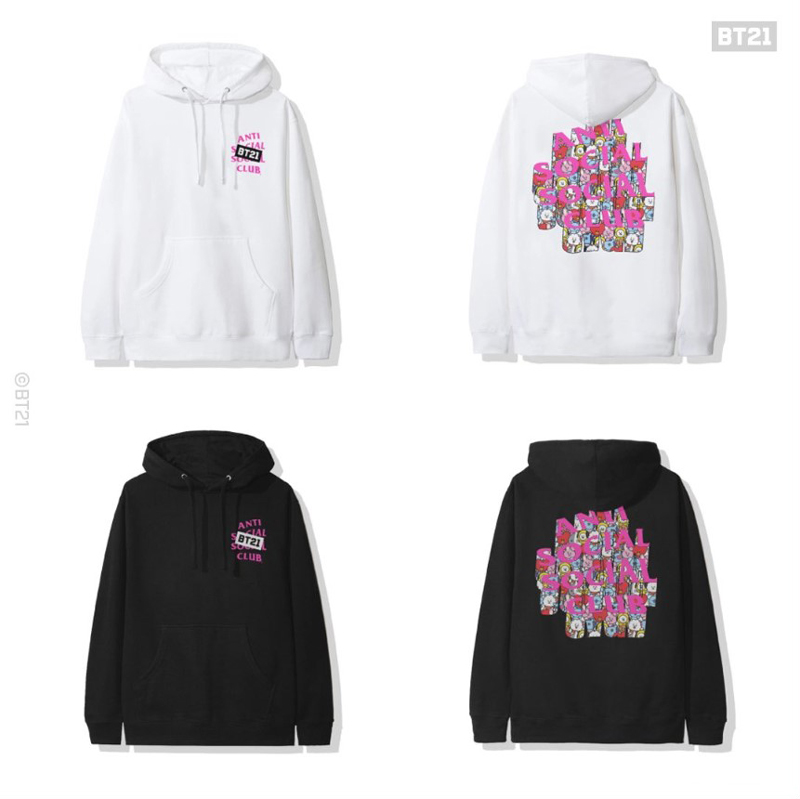 Source
Available in black and white, the second design boasts the same warped ASSC font on the back of the hoodies, but this time, both in neon pink. The font is designed to look like a 3D pop up. Along the sides of the words are the characters huddled together. 
ASSC x Hot Wheels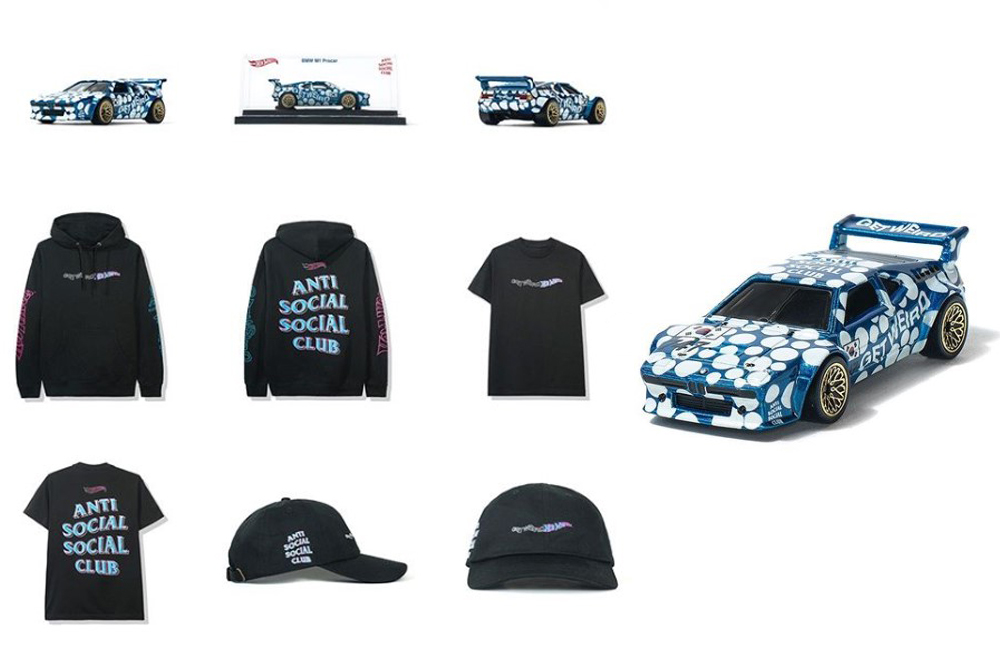 Source
Just 2 weeks ago, ASSC also did a collaboration with Hot Wheels to produce a variety of apparel and accessories, including hoodies, tees, caps and even a collectable toy car. These ASSC x Hot Wheels items were so hot that they sold out, unfortunately, within a week. 
ASSC x BT21 Hoodies Now Available
To get your hands on one of these goodies, keep your eyes peeled on the ASSC online store, where it will be released on 15 December 2019, 12am in Singapore time.
Also read:
BT21 x Skechers' New Rainbow Collection Has One For Each BTS Member And The BTS ARMY