BTS Temporary Tattoos
ARMYs, good news. Even though the BTS pop-up in Singapore closed its doors last month, "Life Goes On". BTS' management company, Hybe Corporation (formerly known as Bighit Entertainment) is teaming up with artist-designed temporary tattoo company Inkbox. The 2 companies will be collaborating to release a BTS temporary tattoo collection. If BT21 products don't suffice, now all you stans can literally show your love for the band on your skin.
The tattoos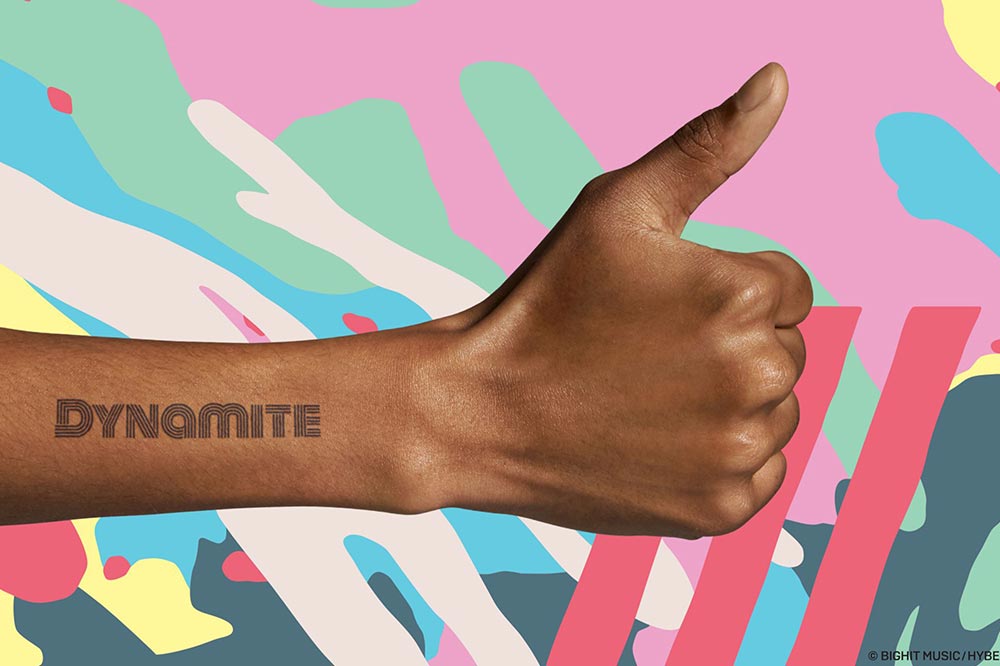 Image courtesy of Inkbox 
Many of the tattoos in the collection draw design inspiration from BTS' recent Grammy-nominated single "Dynamite". Hands up ARMYs if you're still upset that they didn't win.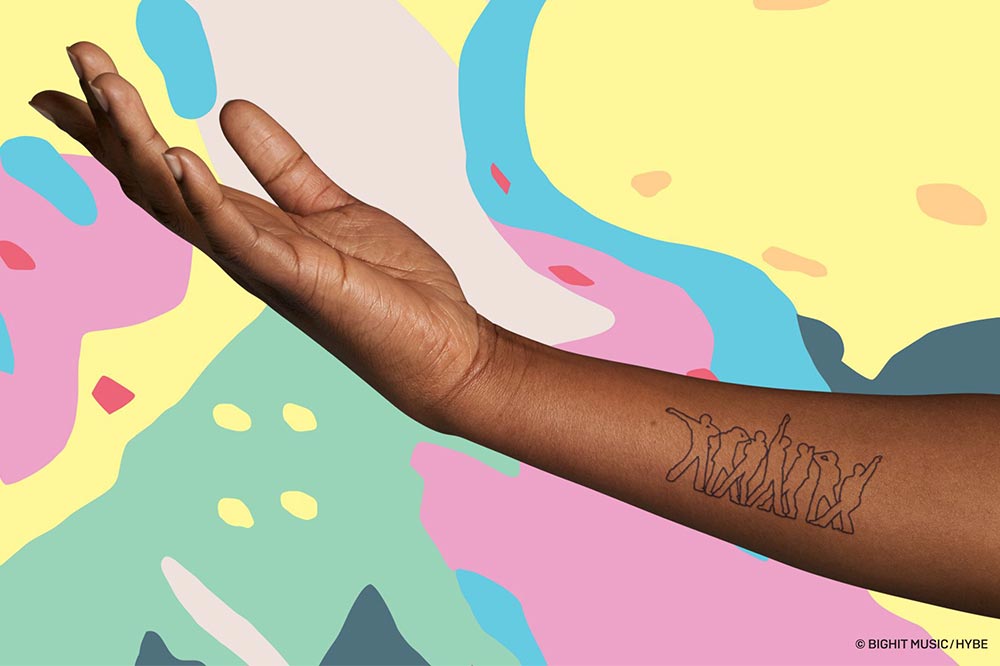 Image courtesy of Inkbox
The design on this temporary tattoo bears a strong resemblance to poses struck by the members in the music video for "Dynamite".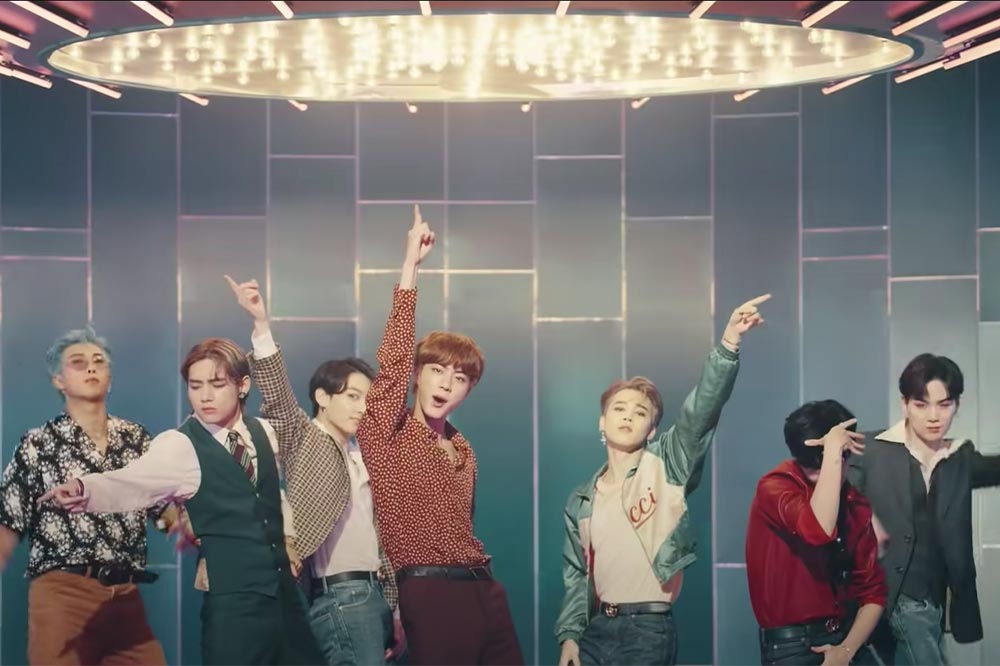 Inking the tattoos on your skin will probably make you shine through the city with a little funk and soul, just like BTS.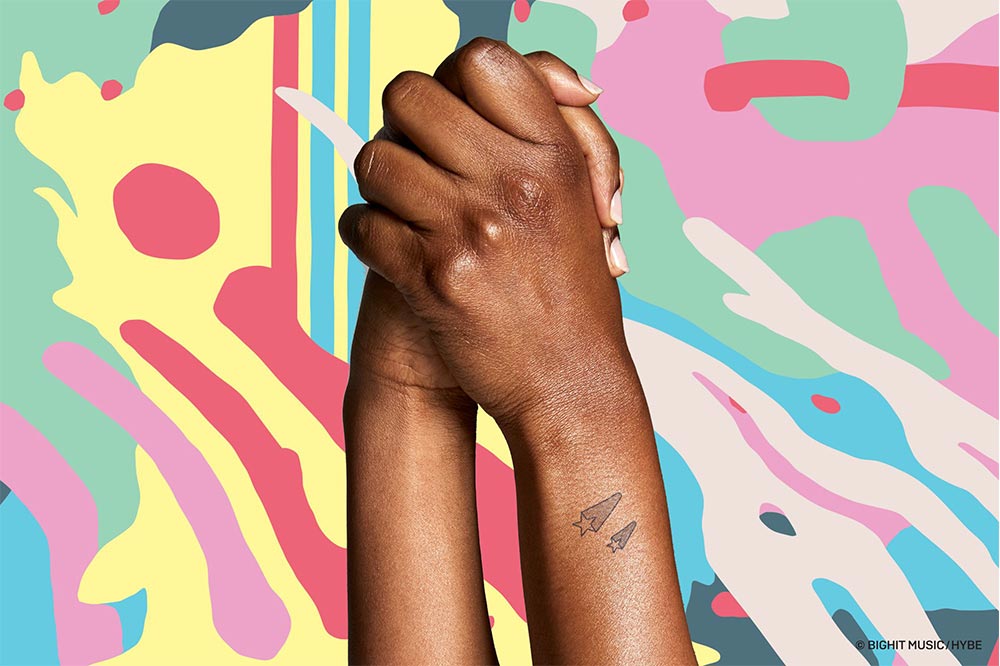 Image courtesy of Inkbox
The retro design tattoos are faithful to the disco theme of the song's music video. Tie the tattoos together with your best outfit, and you'll light up the streets like "Dynamite". 
There will be a total of 11 unique designs in the BTS temporary tattoo collection. Seven of them will include special silhouettes of each member. No matter who your bias is, there will be a print for any member of the BTS ARMY.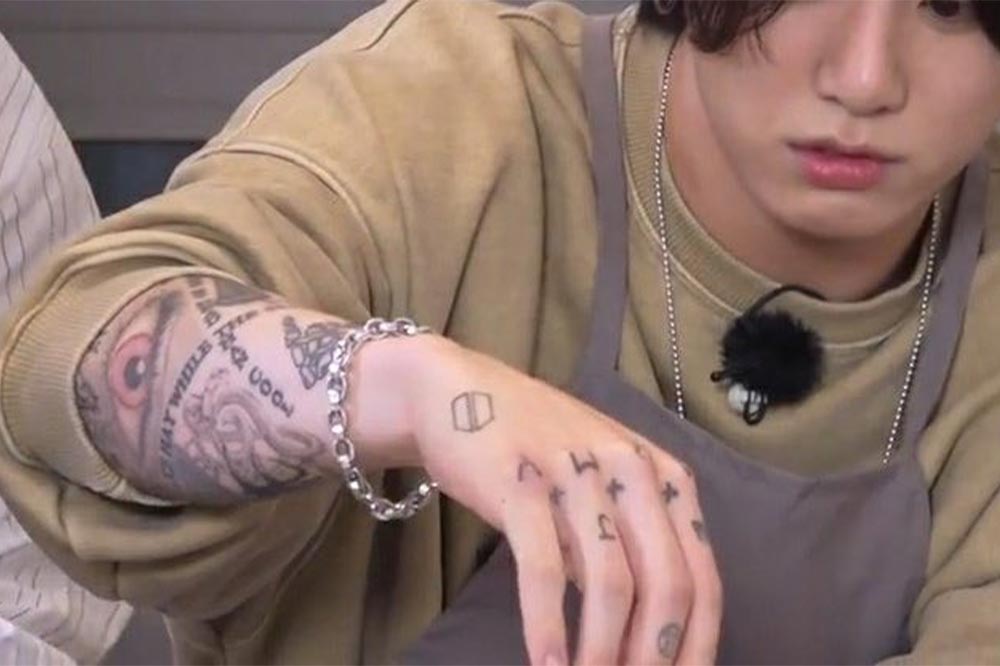 And for the Jungkook biases, copping the BTS temporary tattoos will make you feel closer to the idol (a term used to refer to Korean singers) and his tattoo sleeve.  
Also read: 
22 Song Kang Facts Including His Admiration for BTS, Ideal Type & New Dramas For Fans Of The Love Alarm Oppa
Special edition prints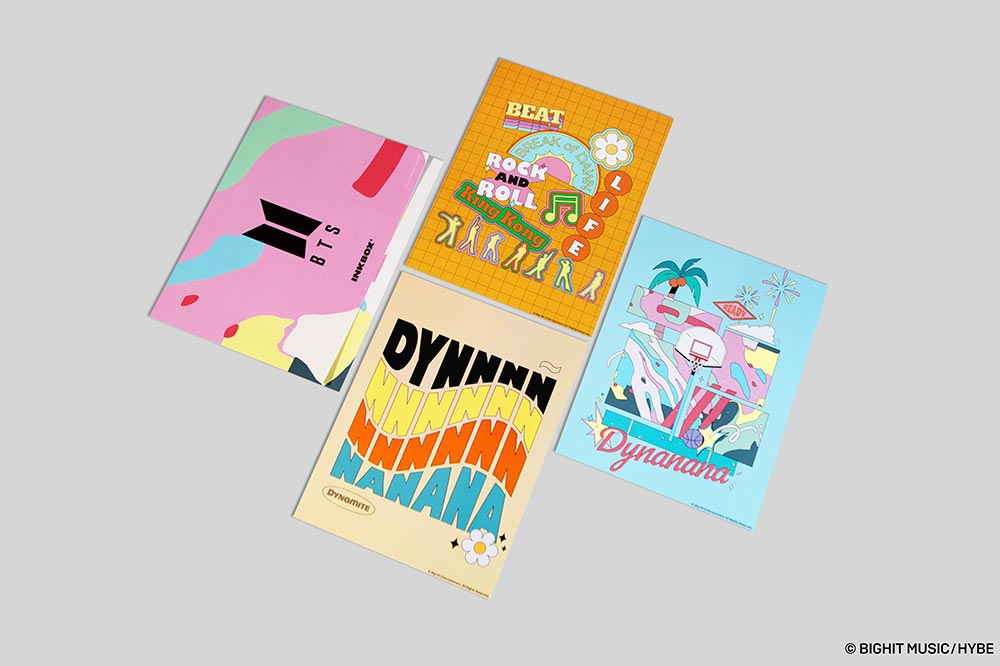 Image courtesy of Inkbox 
As a reward for the die-hard fans, every purchase of the BTS temporary tattoos will include 1 of 3 limited edition "Dynamite" posters.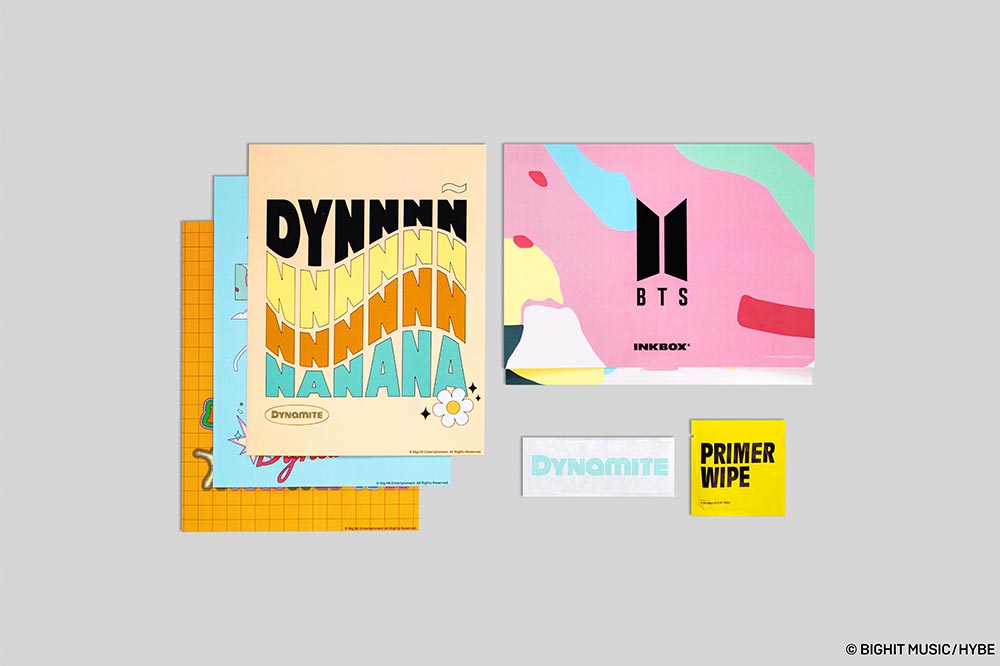 Image courtesy of Inkbox
Your order will also be included in a special BTS envelope bearing the group's iconic logo. Even after the tattoos fade away, you will be able to preserve the memories with the special edition posters and packaging. 
BTS Temporary Tattoos Will Let You Wear Your Idols On Your Sleeve 
Whether you're a long-time fan or are just getting into the band's music, you'll probably be screaming "I purple you" (synonymous for "I love you" in the BTS fandom) at the collection. The collection will be released on 14 April 2021 on Inkbox's online store which, thankfully, offers worldwide shipping. Individual tattoos will cost US$16 to US$20 (~S$21.47 to ~S$26.84) while the complete set retails for US$130 (~S$174.45). You can sign up to join the waiting list for the BTS temporary tattoos here. 
Cover: Images courtesy of Inkbox, source
Also read: 
This BTS ARMY's Pastel HDB Flat Looks Like A Part Of The Dynamite Music Video Set