BTS Online Pop-Up Store & Showcase In Singapore
ARMYs are probably already overjoyed with the recent announcement of BTS' upcoming 2-day concert and album, BE. We hope you're sitting down reading this, because Big Hit just hit us with another piece of good news. BTS POP-UP: MAP OF THE SOUL is a pop-up online store and showcase that will be happening worldwide, including in Singapore.
Online store & showcase – from 14 November 2020 in Singapore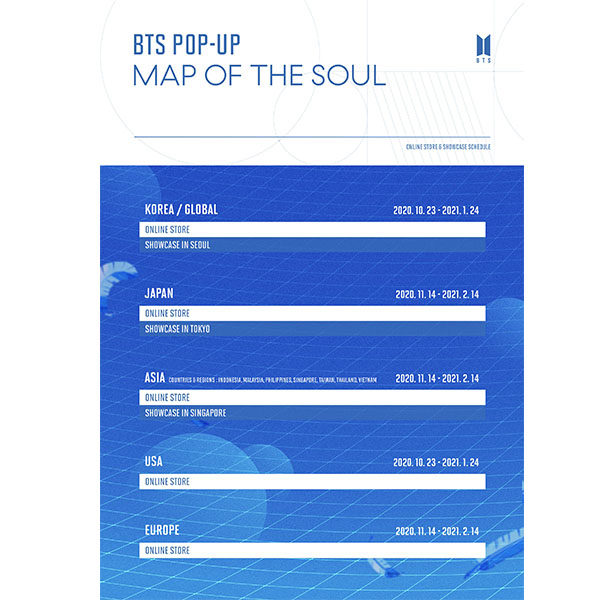 Remember the epic BTS pop-up store in Gangnam last year? Now that travelling is still out of the question, BTS will be bringing the pop-up to the rest of the world instead. Big Hit posted on Twitter: "BTS POP-UP : MAP OF THE SOUL Online Store & Showcase Schedule" to announce the band's upcoming online store and showcase. 
The pop-up series will kick off on 23 October 2020 in Korea with an online store and showcase in Seoul. Next up, Japan and Asia from 14 November 2020 to 14 February 2021. While the online store will be available in Indonesia, Malaysia, Philippines, Singapore, Taiwan, Thailand and Vietnam, the showcase for the Asia leg will take place in Singapore. Singaporean ARMYs, rejoice!
If you're wondering what a "showcase" refers to, you're not alone.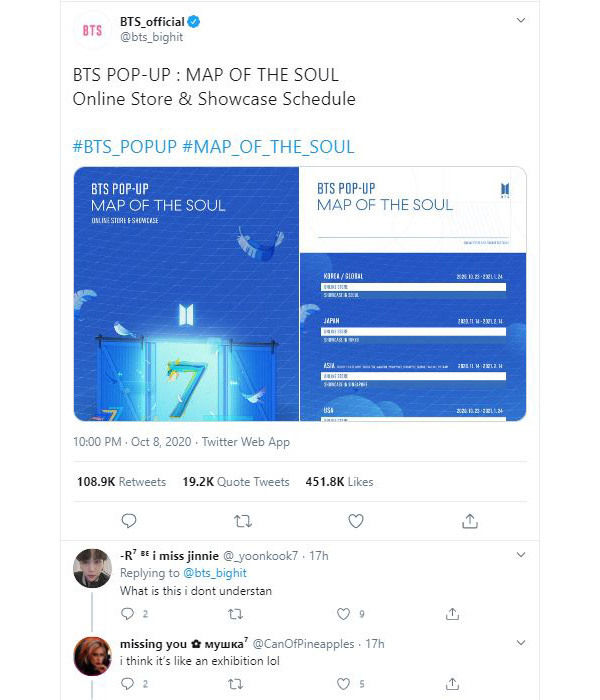 Confused fans including Twitter user @_yoonkook7 replied, "What is this i don't understan". ARMYs have since been speculating about what it could mean, with many assuming it refers to a physical pop-up store, a la House of BTS.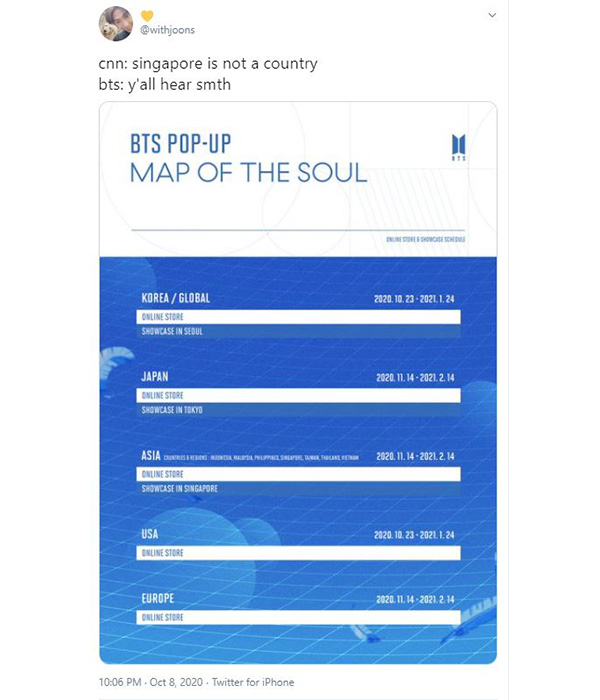 Source
While we wait for Big Hit to reveal more news about the pop-up, one thing's for sure. SG ARMYs are definitely feeling the love, even if certain media outlets were confused as to whether Singapore is indeed a country.
Also read:
BTS Pop-Up Store In Gangnam Is A 3-Storey BTS Wonderland And Opens Today Till 5 January 2020
Other upcoming BTS events
Before the pop-up online store and showcase, ARMYs can look forward to a whole list of activities:
MAP OF THE SOUL ON:E online concert – from 10 to 11 October 2020
BTS will be blessing their fans with a 2-day online concert from 10 October 2020 (7pm KST, 6pm SGT ) to 11 October 2020 (4pm KST, 3pm SGT). From the Weverse viewers guide video, it seems fans can anticipate multi-view screens so they can catch more of their oppas at one go. 
ARMYs can also choose to watch the concert in 4K resolution, which can be selected when purchasing tickets on the Weverse shop. Although it is not in real life, fans can look forward to seeing their charming faces and flawless dancing in high resolution. Just make sure your devices are suited for 4K streaming. 
MAP OF THE SOUL ON:E exhibition – from 13 October to 12 November 2020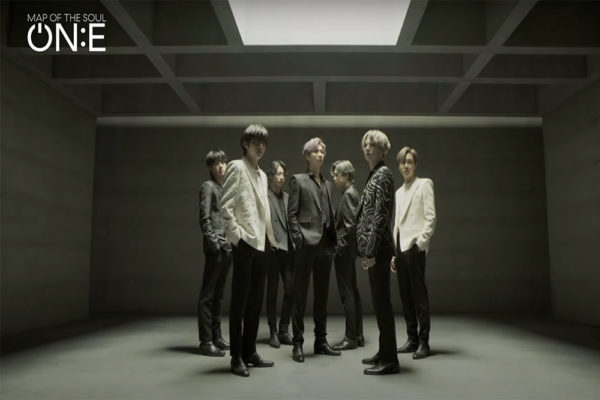 Unlike their physical exhibition, 'BTS EXHIBITION 오, 늘' in 2018, the MAP OF THE SOUL ON:E exhibition will be online. 
According to the BTS exhibition website, this exhibition will be displayed in a 3D virtual space for ARMYs to enjoy a variety of BTS content online. Fans can also take a virtual tour and look at behind-the-scenes snippets of the boys' shoots and concerts. You can also expect brand new BTS content for this 2020 exhibition. 
Many international fans probably all have a similar concern, which is not being able to understand Korean. The good news is that this exhibition will be in both Korean and English. 
This exhibition will start on 13 October 2020 (12pm KST, 11pm SGT), which is a significant date to ARMYs because it's Jimin's day. The exhibition will end on 12 November 2020 (11.59pm KST, 10.59pm SGT).
The MAP OF THE SOUL ON:E online exhibition is available only on a PC. You will also have to install the BTS Exhibition MAP OF THE SOUL ON:E client programme on 12 October 2020 to attend the online exhibition the next day. Hopefully, you have a Weverse account too so that you can log into the client programme with that account. But if you don't have one, it is not too late to create one now! 
Billboard Music Awards – 14 October 2020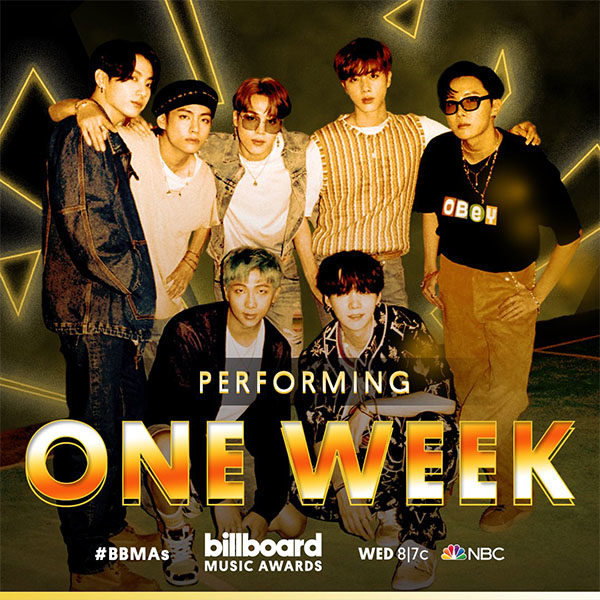 If you missed BTS' performance at the Billboard Music Awards (BBMA) last year, fret not. The talented K-Pop supergroup is ready to steal their fans' hearts again at the BBMAs on 14 October 2020. BTS is also nominated for best duo/group as well as top social artist. 
BE album release – 20 November 2020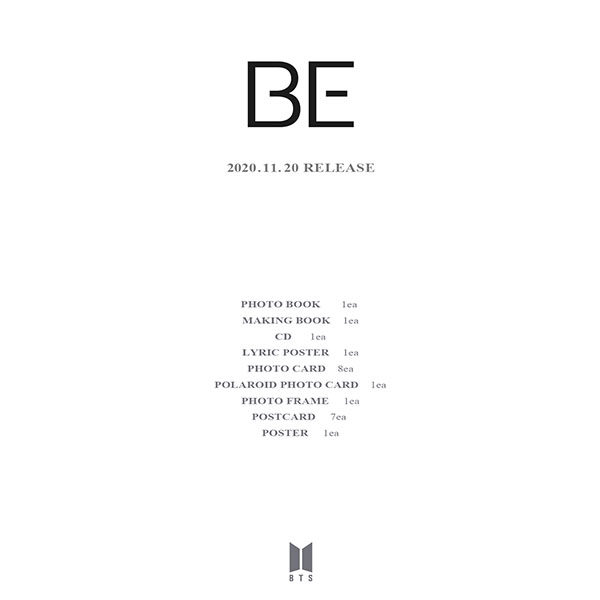 Finally, BTS will be dropping their new album, BE (Deluxe Edition), on 20 November 2020. The supergroup is known for breaking their own records. They recently clinched their first No.1 hit on the Billboard Hot 100 chart with 'Dynamite', and we can't wait to see what will result from the release of the new album. 
You can now pre-order BE on their Weverse shop. 
BTS Just Announced A Pop-Up Online Store & Showcase In Singapore 
ARMYs, mark your calendars and be prepared to get busy with all the events BTS has lined up. An upcoming album, online concert, exhibition and now, a pop-up online store and showcase? RIP all of our wallets. 
Also read:
Starbucks' Halloween 2020 Collection Includes Matching Cat Mugs For You & Your Boo