Aesthetic Bubble Tea Tumbler Available In Singapore
Bubble tea is fast becoming Singapore's number 1 drink. However, there is a dark side to it. With each purchase comes quite a bit of trash—the cup, straw, straw wrapping and the unnecessary carrier are all made of single-use plastic. 
While coffee lovers have multiple options when it comes to reusable cups and tumblers, there was nothing that would let you consume the pearls, konjac jelly or other toppings that come with your bubble tea… until now.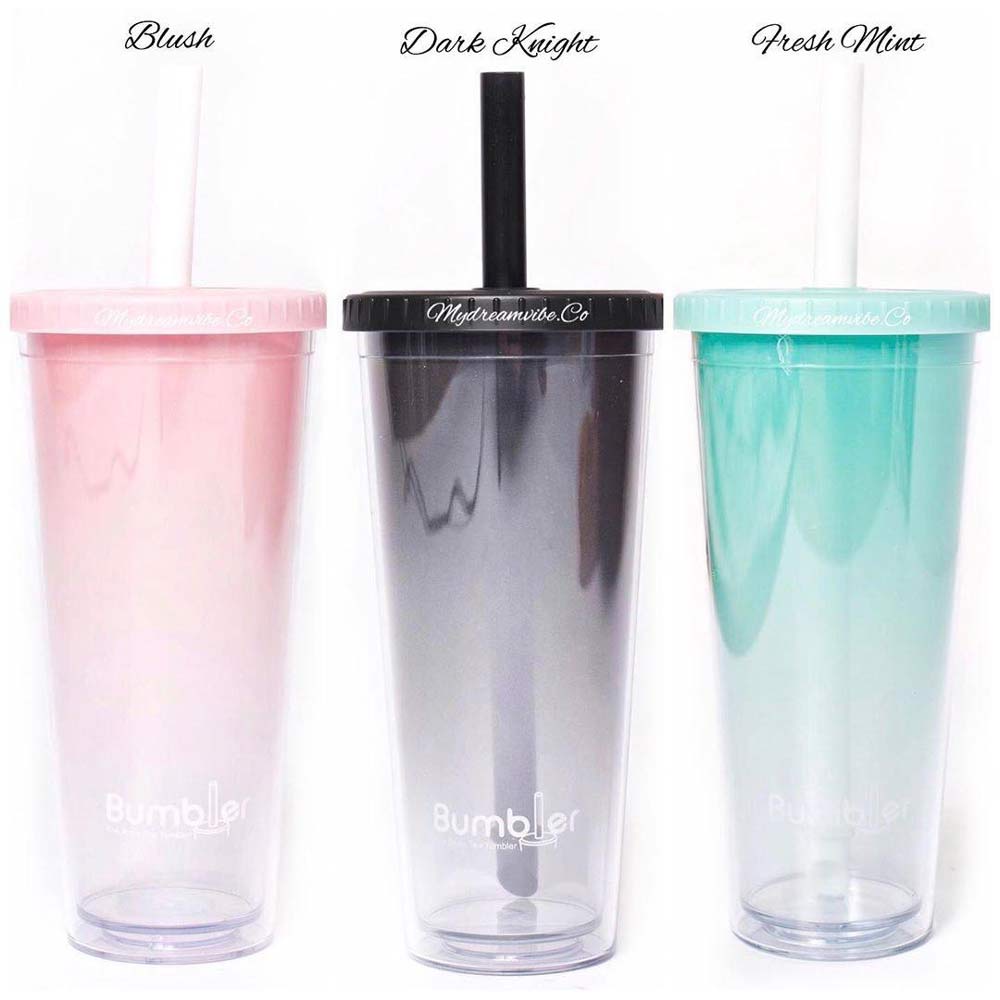 An American company known as Bumbler produces reusable tumblers with fat straws that allow you to suck out your bubble tea pearls with your drink. 
The good news is, it has partnered with a Singaporean distributor, MyDreamVibe.co, to bring these gorgeous tumblers right to your doorstep.
Also read:
The Bumbler Cup
The Bumbler cup available for purchase is a 24oz, BPA-free, double-walled plastic cup. It is available in 3 colours: a gradient of pink, pastel green and grey, known as Blush, Fresh Mint and Dark Knight respectively.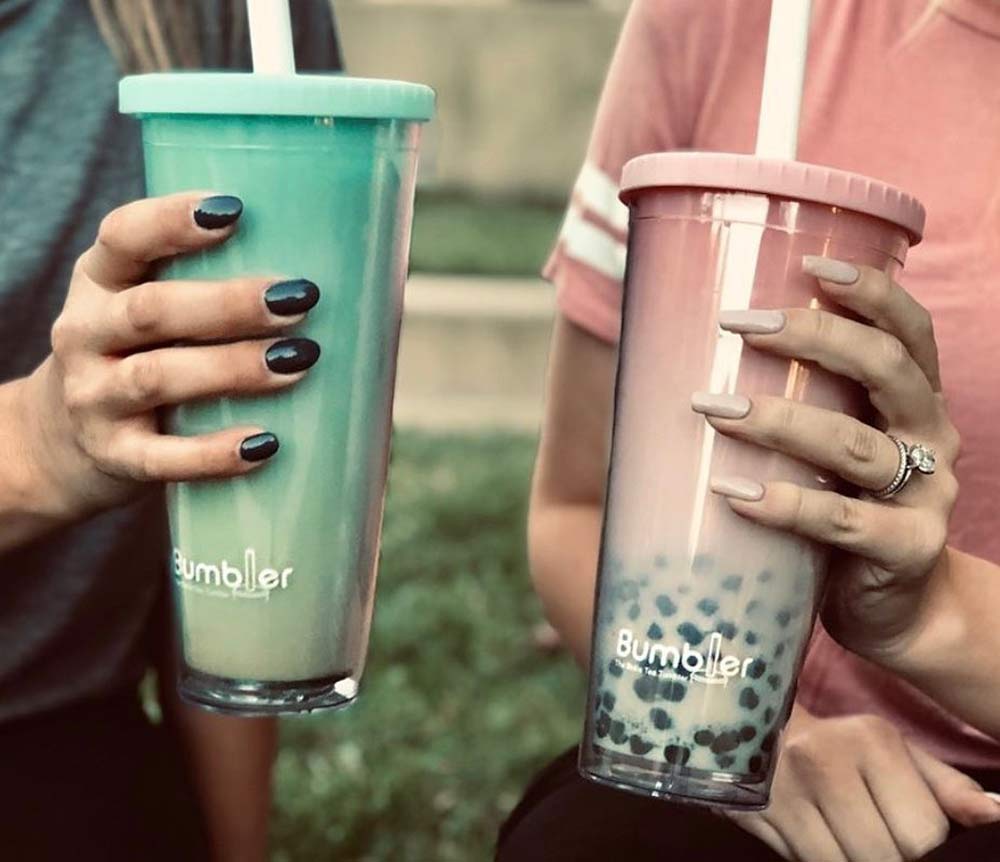 We love how these translucent cups look with the beautiful beige of milk tea and dark pearls sitting at the base. 
Each tumbler costs $29, but you can use the code 'BUMBLERFORME' to enjoy 10% off and a free stainless steel normal drinking straw until 3 July.
You can expect the stocks to be delivered to you between end July and early August.
For an additional $6, you can customise the cups with a name in rose gold, gold, silver or black lettering. 
This might make a good gift for your eco-friendly pal who has been feeling guilty about bubble tea consumption because it generates so much trash. 
This Aesthetic Bubble Tea Tumbler Lets You Have Your Pearls And Save The Environment Too
With these beautiful tumblers, you can continue to enjoy Gong Cha, Koi, LiHO and your other favourite bubble tea brands while generating as little trash as possible.
Just remember to bring it along with you!
Also read:
15 Easy And Realistic Eco-Friendly Ways Beginners Can Fight Climate Change Besides Using Metal Straws
All images: Source