Caitanya Tan's Beauty Routine
We know of Kai as the songstress who delivers every spoken word in a deadpan manner on ClickNetwork's Girl Band Called Girl Band. What we weren't expecting was a 180-degree shift in personality when we met Caitanya Tan, the charming actress who portrays the character.
Also a host and singer, the triple threat seized our attention with her mellifluous voice, which you can listen to on her YouTube channel as well as her Instagram page. Now, Caitanya's about to star alongside Munah Bagharib once again in a new series by Ministry of Funny that will air this December on the local streaming service, HOOQ.
Besides her impressive acting chops and serenades, what drew us to Caitanya was her healthy, radiant complexion. We sat down with her to find out how she gets her glow on and what she's been up to lately.
SKINCARE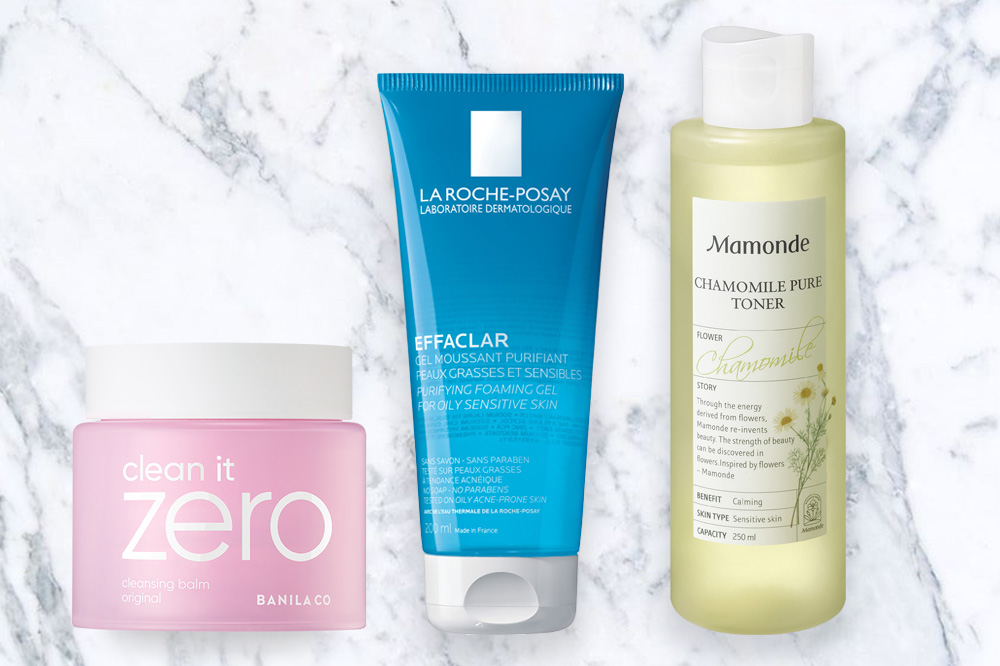 Left to right:
Banila Co Clean It Zero Cleansing Balm Original ($22.10)
La Roche-Posay Effaclar Purifying Foaming Gel ($33.90)
Mamonde Chamomile Pure Toner ($25)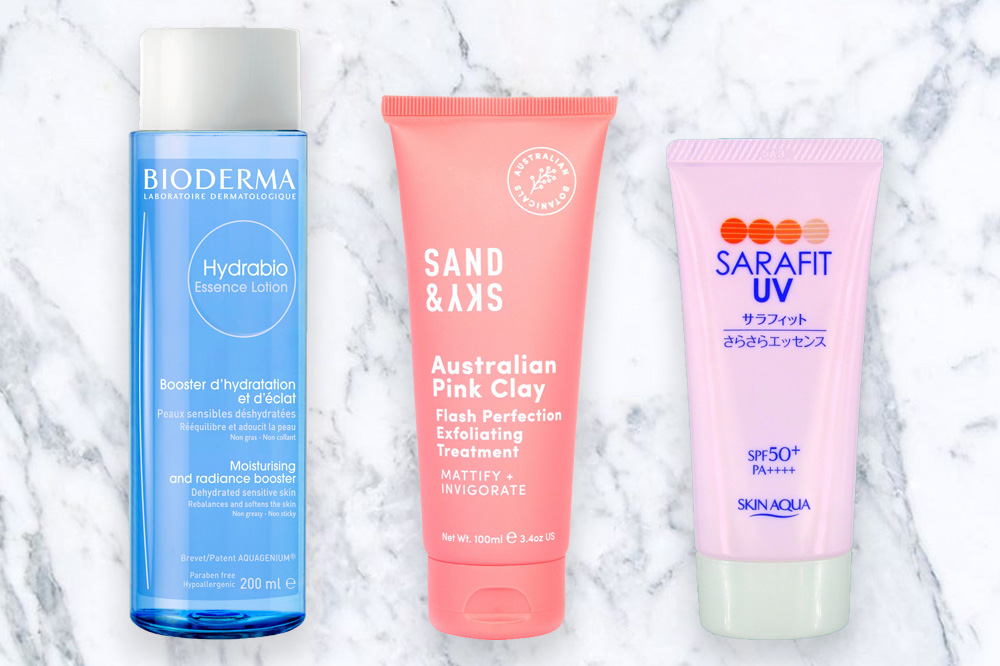 Left to right:
Bioderma Hydrabio Essence Lotion ($49.90)
Sand & Sky Australian Pink Clay Flash Perfection Exfoliating Treatment ($59.90)
Sunplay Skin Aqua Sarafit UV Essence Floral SPF 50+ PA++++ ($16.90)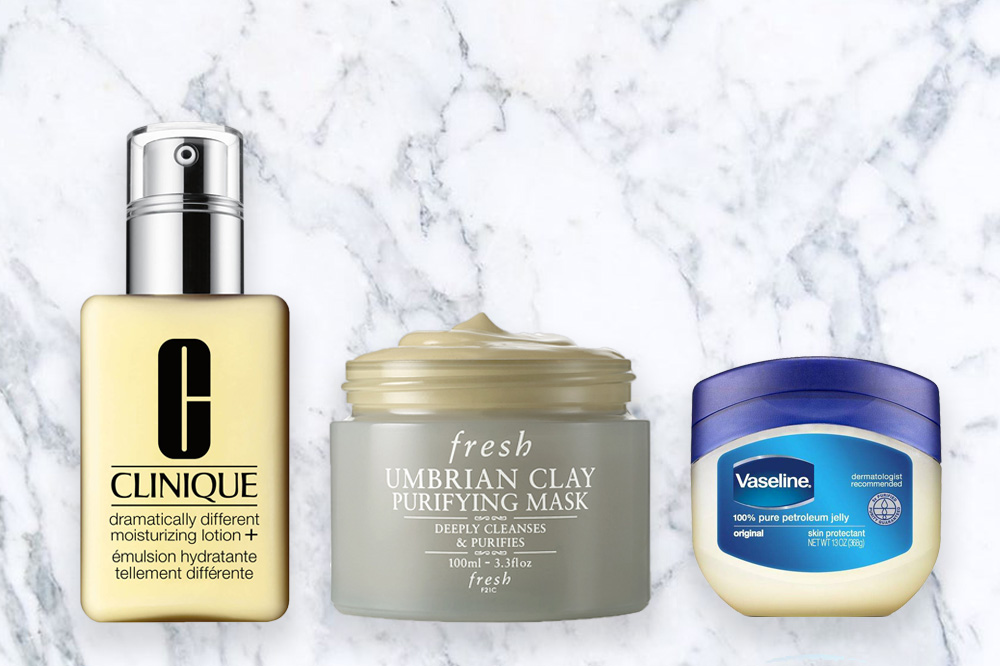 Left to right:
Clinique Dramatically Different Moisturizing Lotion+ ($60)
Fresh Umbrian Clay Purifying Mask ($88)
Vaseline Petroleum Jelly Original ($2.50)
What's your approach to makeup?
Less is more. That's it. I wanna walk out of this house and have people look at me wondering if I even have my face on.
When did you start getting into makeup?
The first time I ever did makeup was when I was in theatre school. I [did] musical theatre at LASALLE College of The Arts, and we had to do our own makeup [because] we don't have makeup artists. It's all Kryolan and oil-based makeup. You have to contour everything because when the light shines on your face, it washes you out.
Nobody really taught me how to tone down my makeup, so I just did it. I didn't want to look wayang (theatrical) on the streets.
Which is the most underrated beauty product you've discovered?
SilkyGirl Big Eye Collagen Waterproof Mascara. It is so good! Comes off in rubber bits with warm water.
MAKEUP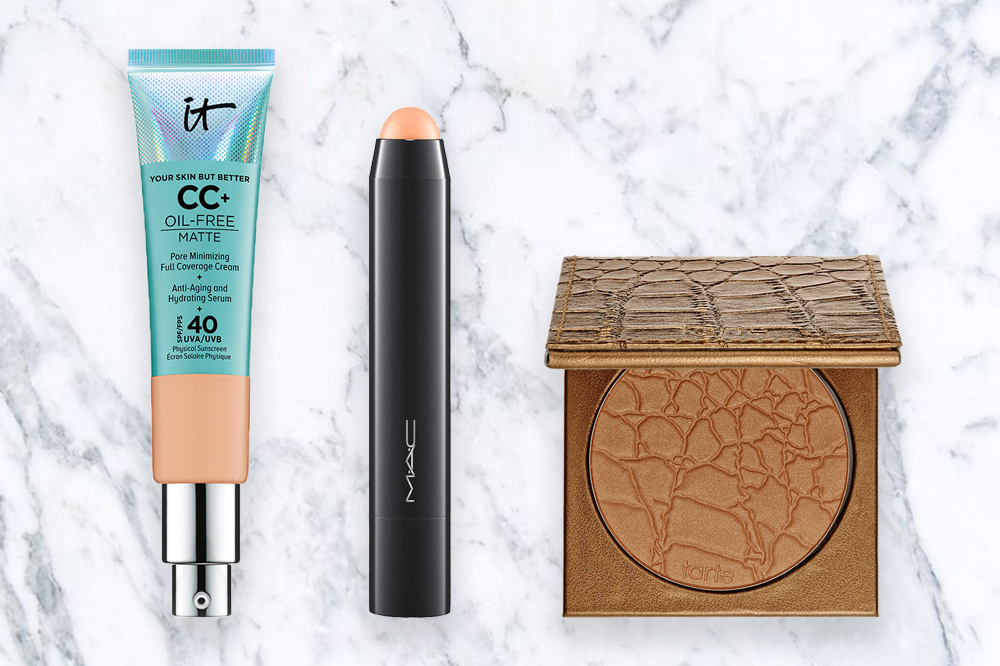 Left to right:
IT Cosmetics Your Skin But Better CC+ Cream Oil-Free Matte with SPF 40 in Medium Tan ($62)
M.A.C Cosmetics Studio Fix Perfecting Stick in NW30 ($41)
Tarte Amazonian Clay Bronzer – Park Ave Princess™ ($50)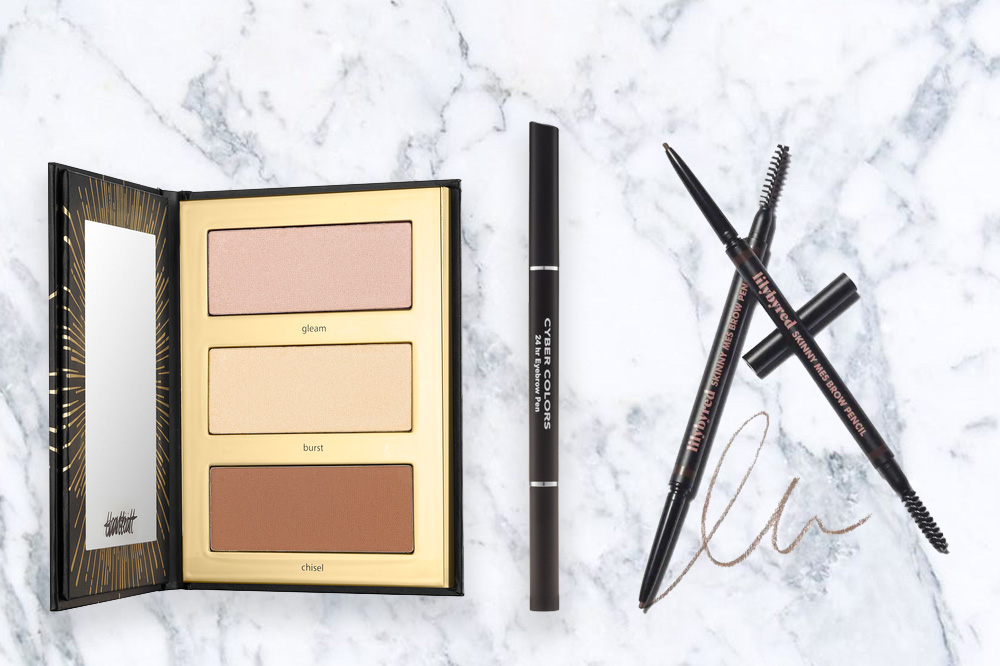 Left to right:
Tarte Tarteist™ PRO Glow to Go Palette ($29)
Cyber Colors 24 hr Eyebrow Pen in 02 Dark Brown ($18.90)
Lilybyred Skinny Mes Brow Pencil in 02 Medium Brown ($18.12)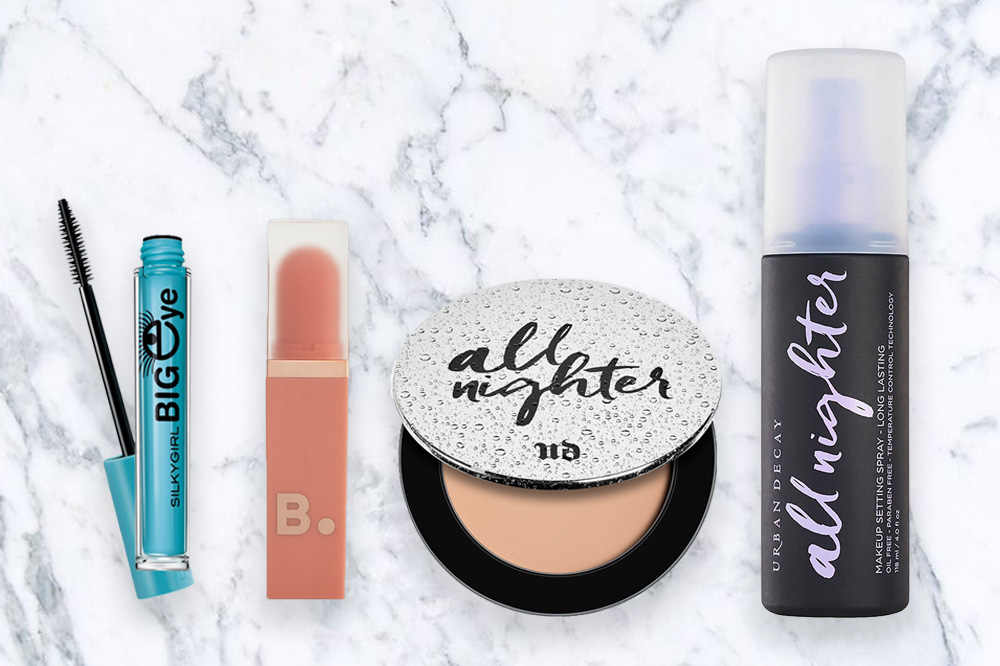 Left to right:
SilkyGirl Big Eye Collagen Waterproof Mascara in 01 Blackest Black ($14.90)
B. by BANILA Velvet Blurred Lip in Milktea Filter ($34)
Urban Decay All Nighter Waterproof Setting Powder ($50)
Urban Decay All Nighter Long-Lasting Makeup Setting Spray ($48)
What's the best beauty advice you've ever received?
Remove your makeup thoroughly before you sleep. I am guilty of not doing this [because] I can be a lazy girl. But I discovered the best makeup remover: Banila Co Clean It Zero Cleansing Balm.
Do you have a wellness routine that helps you unwind?
'Devi Prayer' by Craig Pruess and Ananda [Devi]. Really soothing meditation music. [It was] introduced to me by Singapore's favourite French specialty performer, Mickael [Bellemene], my botak brother (my Brotak). Also, the gym really helps me reduce stress, and I go to Fitness First every morning with my partner. If all else fails, ukulele, baby!
Also read:
Roz Pho Shares Her Beauty Routine & Why She's Comfortable Going Barefaced On Camera
Are you similar to your character on ClickNetwork's web-series Girl Band Called Girl Band?
In Girl Band Called Girl Band, I play a character called Kai. She's very stoic actually, [whereas] I'm really idiotic, annoying and goofy. If I could be a little bit like Kai, it would be nice sometimes. Don't give a crap about what people think. Judging people with just one look. It's perfect.
HAIR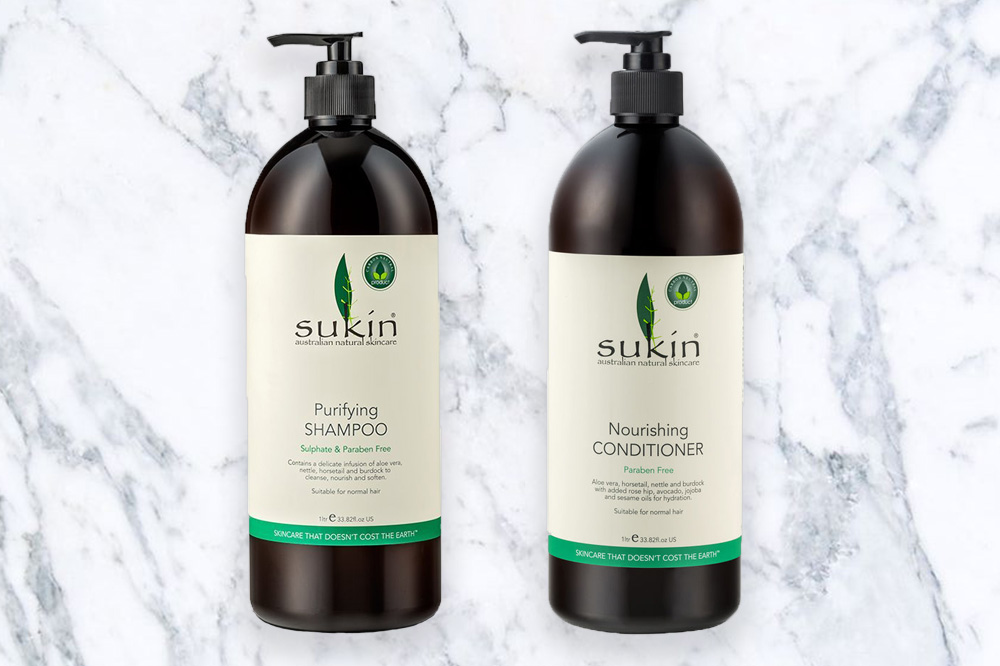 Left to right:
Sukin Purifying Shampoo ($32)
Sukin Nourishing Conditioner ($32)
BODY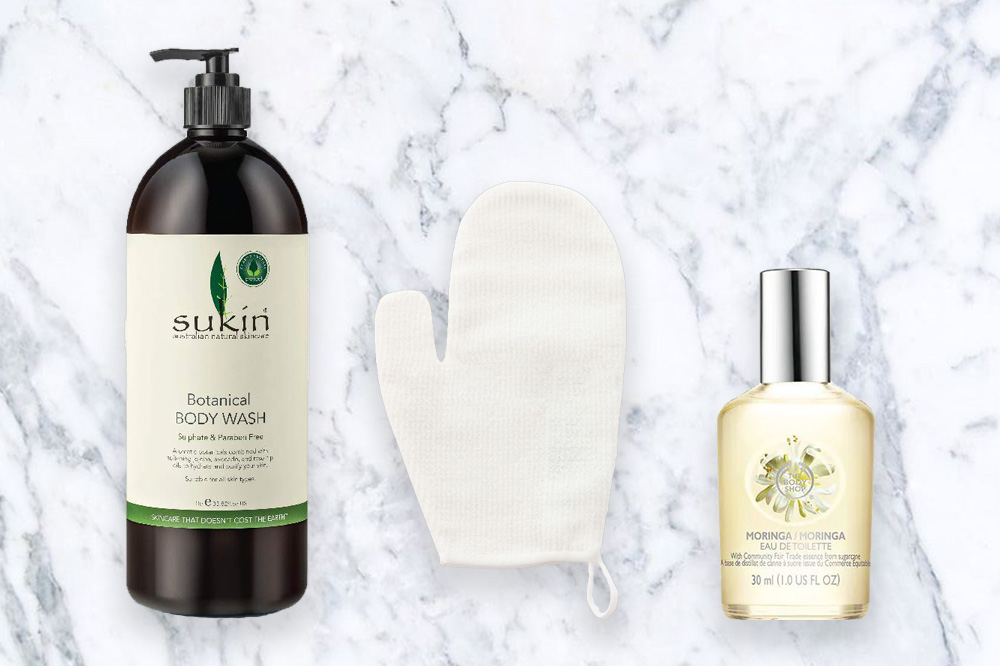 Left to right:
Sukin Botanical Body Wash ($32)
Muji Bath Mitten ($6.30)
The Body Shop Moringa Eau De Toilette ($23)
What has been the highlight of your year thus far?
The highlight of my year thus far would be discovering that I am very sensitive to dairy products. I get acid reflux when I eat dairy so it affects my voice, and I didn't know that. I went vegan for a whole week. Now that I have eliminated it from my diet, I think I live better.
Are there any women you look up to in your personal and professional life?
Obviously my mother, who I feel is an adventurous person who had to give up that life when my brothers and I came into this world. I have a lot of respect for her because she sacrificed a lot for us.
In my professional life, I would have to say Anita Kapoor. Class, sass, and a little badass. So much love and kindness exudes from this person's pores. I know [that because] I spent an afternoon with her.
What projects are you currently working on?
I'm currently working on 2 main things. #DedicationMondays on Instagram, where you comment [with a] song [and] dedication to the people you love or hate. [I'll] practise it and upload a video every Monday. It's a way to challenge myself to practise more and to share the love! [Update: Caitanya has since stopped doing #DedicationMondays but you can still send her music suggestions on Instagram.]
Also, after I went vegan for a week, it inspired me to start a food blog where I encourage people to be aware of how consuming certain foods makes them feel, document my 'foodsperiences', and show you how to prepare food the easy way (the lazy way). The blog is under construction, but you can start following me on Instagram at @theinconsistentvegan.
Caitanya Tan's Skincare & Makeup Routine
Get to know Caitanya Tan by following her on Instagram, YouTube, and Facebook.
Cover image: Source
Also read:
Xixi Lim Shares Her Beauty Routine & Why She Stands Up For Plus-Size Girls