Campus SuperStar Contestants
While we swoon over local celebs and influencers who star in films and release catchy hits, a lot of the time, we forget that some of them were once wide-eyed participants in singing competitions.  
Any 90s kid would surely remember rushing to switch on Channel U for Campus SuperStar back in the day – the Chinese reality singing competition for students that produced names like Xu Bin, Marcus Lee and Ben Hum. While most of them have made a mark in the media industry, some are pursuing their passions in other ways. Catch up to see what they've been busy with lately.
1. Rao Zi Jie: Season 2 (2007)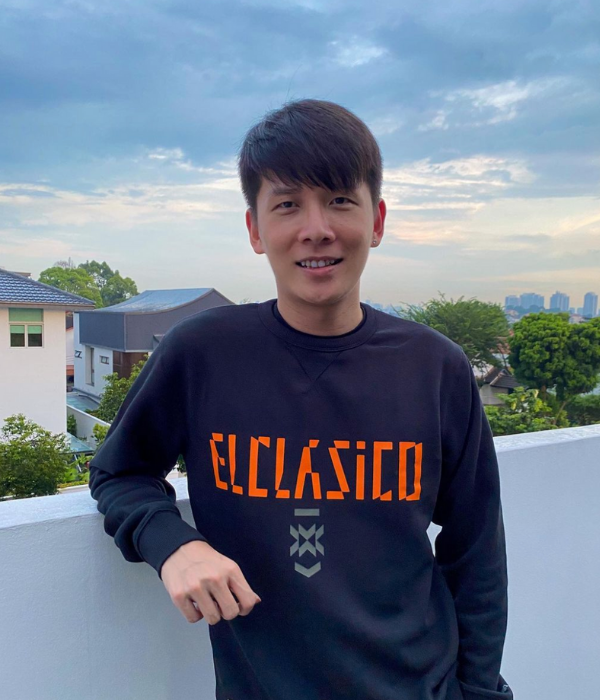 Source
Rao Zi Jie made it pretty far in season 2, coming in at 7th place with his upbeat performances and sweet vocals. Now, he's become a familiar face in the media industry having acted in local films like The Lion Men in 2014 and Die Die Also Must Serve in 2018. 
With his kooky personality, he also hosted Prank It!, a comedy series featuring local celebs, when he was still with Night Owl Cinematics.
In terms of music, he does have 2 songs released on Spotify, however, he mainly posts covers on his Instagram, which currently has a following of 42.8k. Most recently, he participated in the celebrity singing competition SPOP Wave!, which is still ongoing. And as seen on the show, Zi Jie's vocals are definitely still pitch-perfect. 
2. Valerie Loo: Season 4 (2013)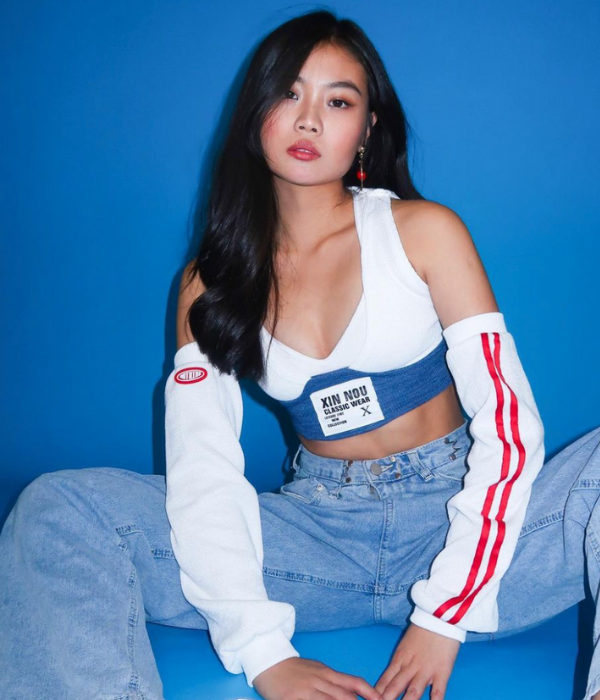 Source
A more recent contestant on the show, Valerie Loo was that it girl who could sing and dance. While she isn't singing professionally today, she's still making waves with another one of her talents – modelling. 
She's currently living in LA and working with brands like NYX and Urban Decay. With an Instagram following of 40.4k, you could say she's a style influencer – her account boasting both outfit ideas and pose inspo. 
And, if you think you've seen her around elsewhere, it might be due to her cameo on the American Horror Story spin-off American Horror stories, in the episode Rubber(wo)Man, where she played Nicole. It's clear to see that she's still slaying in front of the camera. 
3. Xu Bin: Season 2 (2007)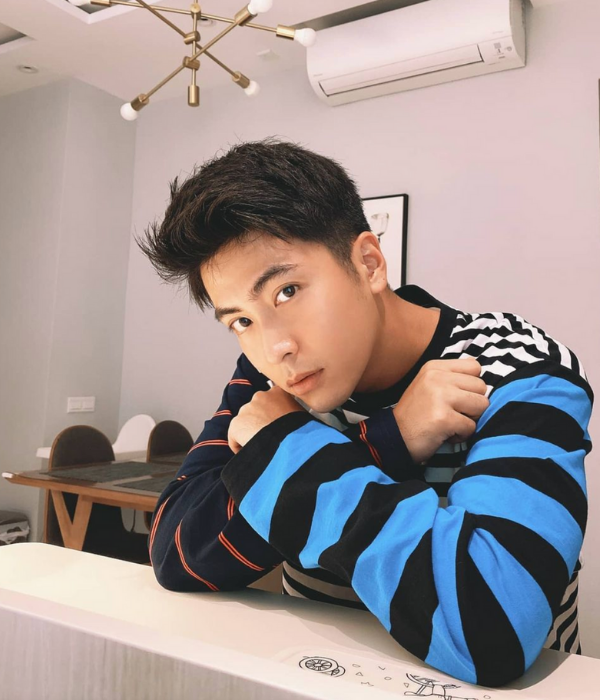 Source
Let's be honest, if you're a fan of Channel 8 or local Chinese dramas then you likely already know who Xu Bin is – so it might be a surprise to you that he was in fact on Campus SuperStar. 
Starring in shows like 118 and You Can Be An Angel, he transitioned from singing to acting with his first gig in Timeless Love. He even received his first Star Award in 2013 and has won several others since then.
He's really lived up to the title of 1 of the 8 Dukes of Caldecott Hill, which considering he only placed 17th in the singing competition, goes to show that acting might have always been his true calling. Apart from that, he also showcases his daddy duties on Instagram, looking after his 2 kids Ethan and Elyse. Aww. 
4. Bonnie Loo: Season 4 (2013)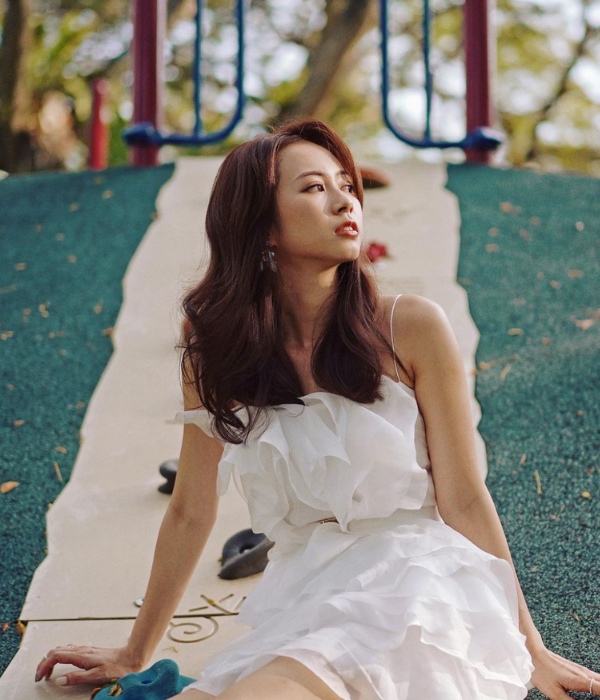 Source
As the most recent winner of Campus SuperStar, Bonnie Loo made it clear that she's a force to be reckoned with. She's currently signed to MediaCorp and has several songs under her name, including Do Re Mi, the theme song from the series My Teacher Is A Thug. 
Speaking of which, she's also the main character of that same show. You can additionally catch her in other local dramas like C.L.I.F. and Tiger Mum, the latter of which she was nominated for Best Supporting Actress at the Star Awards 2016. 
Juggling both singing and acting, we're sure more is yet to come of this talented 27-year-old, especially with her most recent role in The Heartland Hero alongside Paige Chua. 
5. Shawn Tok: Season 2 (2007)
Source 
Another winner of Campus SuperStar, Shawn Tok had fans overjoyed when he came in first for Season 2. Now, he's still continuing on his love for music with his most recent album, This Is Not Real Life, released just earlier this year.  
The album featured a mixture of English and Chinese songs which all have a more dynamic feel to them. Around the same time, he also released the single "Airswimming, but it's raining", in collaboration with another local artist, which has a softer lo-fi sound to it. 
Prior to this latest album, he was working for HBO Asia in TV production but has since left the company to pursue other passions. While we're not too sure what his upcoming plans are, let's hope he'll continue releasing new music soon. 
6. Marcus Lee: Season 2 (2007)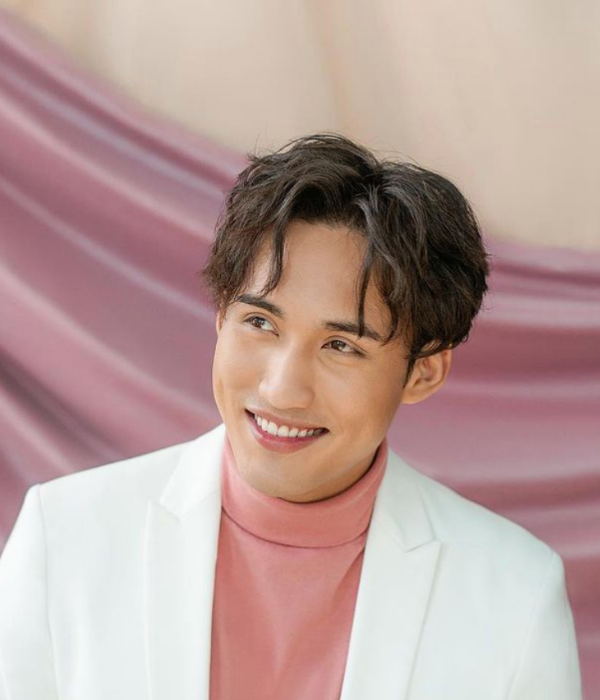 Source
Like most on this list, Marcus Lee also hasn't parted with music after his time on Campus SuperStar. He's currently an up-and-coming singer-songwriter with his latest single IDWBTW having made it to Spotify's Rising 65, with an album launch concert livestream available from now until 6 December 2021. 
He also won the Non-English Artist Of The Year for the Scape Youth Awards 2021. He even held his own show at the Capitol Theatre which wound up being a sold-out concert. 
If you want more updates about his current pursuits or if he's going to be releasing any more new music, you can check out his Instagram as well. 
7. Ben Hum: Season 2 (2007)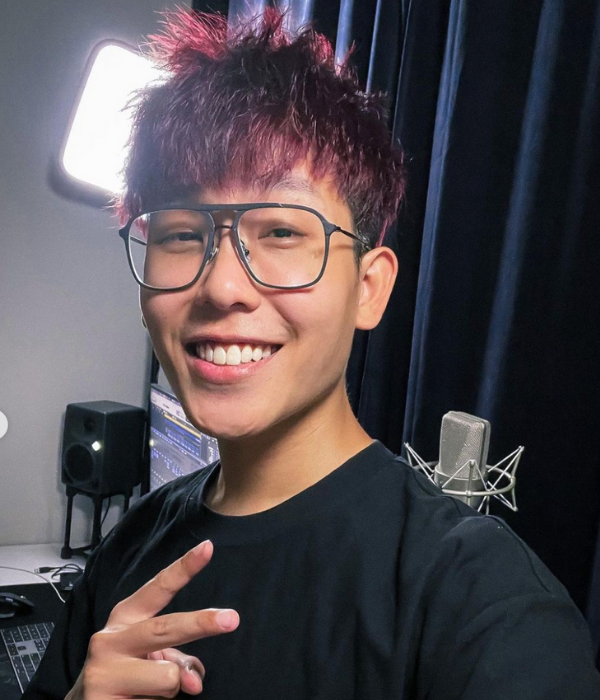 Source
Finishing 3rd with his stellar performance, Ben Hum has come a long way since Campus SuperStar but, his vocals are still as soothing as ever. 
Today, he has a Youtube Channel with over 40.1k subscribers, where he posts song covers and some of his own original songs. His newest release is titled Milky Way, a Chinese song in the Techno genre. 
Apart from his presence on Youtube, he also posts videos on TikTok, which are also mainly song covers. With his bubbly personality and stunning vocals, his content definitely makes fans swoon. 
Also read:
16 Celebrity Couples In Singapore That Will Make You Believe That True Love Exists After All
8. Ridhwan Azman: Season 3 (2009)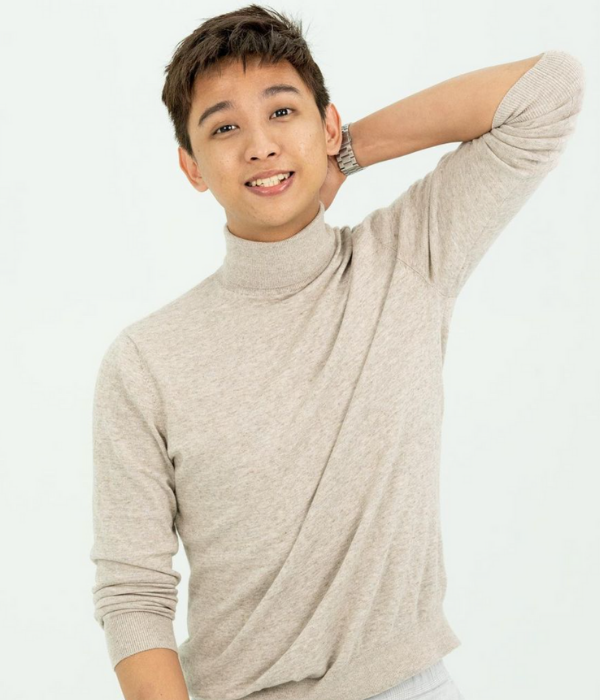 Source 
Ridhwan joined Campus SuperStar to prove that he was a "versatile singer who can sing in most languages, including Mandarin", and he did just that by coming in 7th. Then in 2012, he appeared in Ah Boys To Men as the character Ismail Mohammed. 
Posting videos on Youtube was something he was doing long before 2013, with the bulk of his older videos being song covers. However, he has since transitioned to creating comedic shorts in collaboration with other local Youtubers.
Today, he is the founder of CrayEight Studios, which is a subsidiary of Titan Media. They produce media content, including "Types Of" videos. While he doesn't post covers as often anymore, he just participated in the singing competition, SPOP Wave!, where he once again showcased his singing skills. 
9. Agnes Low: Season 2 (2007)
Source 
Now known as Aggylow, you might not realise that she was the same Agnes who was part of the Top 10 in Season 2. Currently, she is a singer, songwriter and local influencer. 
In fact, she released a single titled "Why You Gotta Go" which features Ho.N not too long ago too. On Youtube, she also has some videos of song covers posted, although she doesn't post frequently. 
In terms of her personal life, she is now married and gave birth to her first child – perhaps her kid will grow up to be just as passionate and talented a singer as her? 
10. Julie Tan: Season 2 (2007)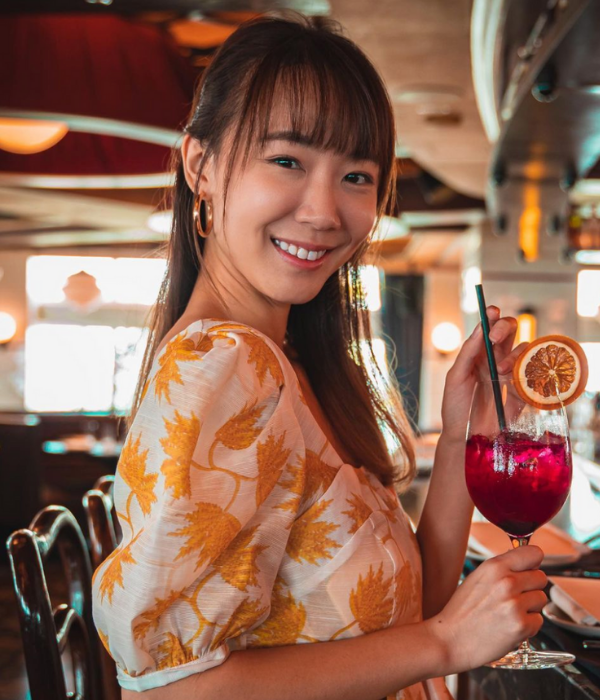 Source
Although she didn't place in the competition, it's hard to forget the girl with the pink streak in her hair and jewel sticker on her cheek who auditioned in Season 2. 
Now, Julie is a well-known face in local entertainment. While her first role was on The Promise, a telemovie, she had her big break starring in That Girl In Pinafore in 2013. She also acted in Tiger Mum and The Lead. 
She is currently signed to LNX Global, a local media company. While she might not have made it through to the competition, the multiple Star Awards she owns today prove that she didn't let that one hiccup discourage her dreams.  
11. Gao Mei Gui: Season 1 (2006)
Source 
While she sang her way to the finals, Gao Mei Gui is currently utilising her voice in other ways. She is now a radio presenter for YES 933, a local Chinese radio station. She was also the host of Little Red Dot Detectives from 2019-2020. 
However, that doesn't mean she's stopped singing – she still performs live at events and is even participating in SPOP Wave! along with others on this list. Her other musical projects include singing for the theme song of The Heartland Hero together with Bonnie Loo. 
Apart from that, she also hosts events like the 2020 Year End Countdown and other local singing shows. 
12. Stella Seah: Season 2 (2007)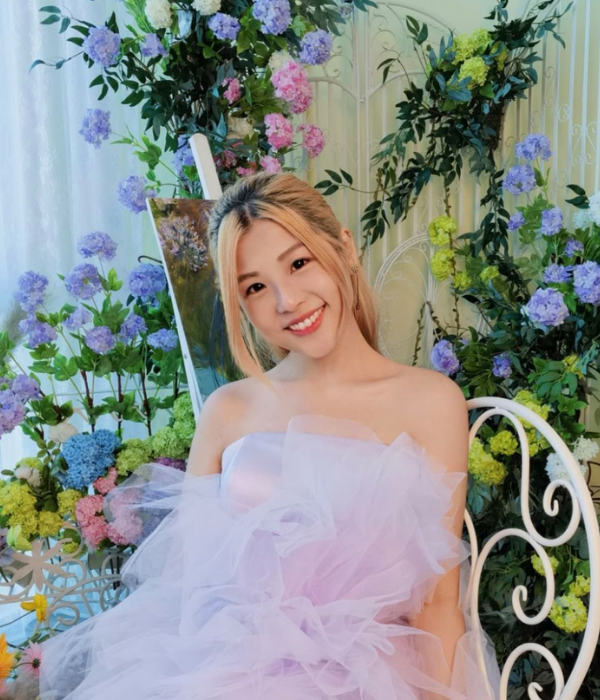 Source
The most memorable moment of Stella Seah's time in the competition has to be when she started tearing up in the middle of singing "Zhen De". After leaving the show in 5th place, she went on to study music at LASALLE College of the Arts. In 2017, she participated in Sing! China and made it to the round-robin battles in episode 6, before she was eliminated. 
She also has her own Youtube channel, where she posts videos that include covers, vlogs and even cooking tutorials.
Currently signed to Ocean Butterflies Label, she performs in a duo together with Vee, who just so happens to be her best friend. The songs they produce are mainly in Chinese, with their latest single released just earlier this month. It's clear that Stella will probably never be able to part with her love for music.
13. Teresa Tseng: Season 1 (2006)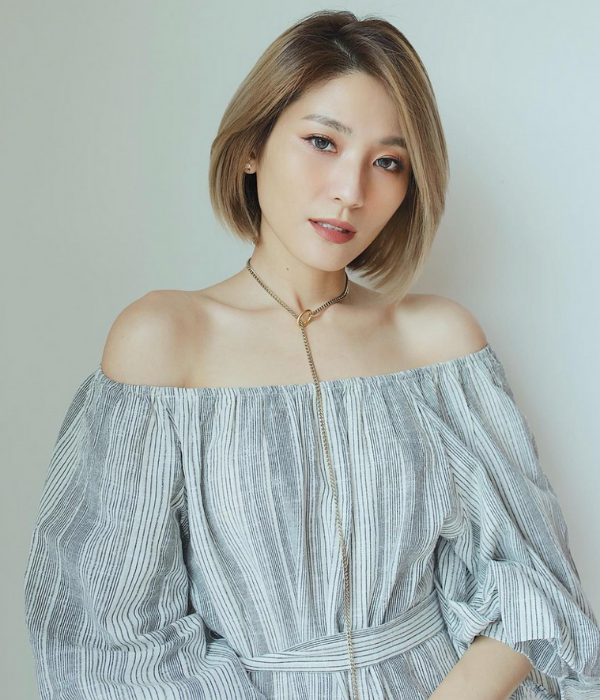 Source 
One of the OGs of the show, Teresa Tseng spent her time after the show finishing her Diploma in Chinese Media & Communication course from Ngee Ann Polytechnic, before moving back to Taiwan for a short while. When back in Singapore, she acted in the Channel 8 drama, Mind Matters. 
While she doesn't appear to be acting anymore, she still sings and even performed for the Sheng Siong Show 2021. She also has music on Spotify in both English and Chinese. 
Currently, she's studying interior design while juggling music production in Hong Kong, which goes to show that not even her busy schedule will stop her from pursuing all of her passions.
These Campus SuperStar Alumni Have Come Along Way Since Their Time On The Show
Whether you've been wondering where your favourite contestants ended up, or you only just discovered that these individuals were on Campus SuperStar, it sure is heartwarming to know that they've all made it so far. Only time will tell what other amazing ventures they have planned for the near future. 
Also read:
16 Lawrence Wong Facts Like Almost Debuting In A Japanese Boy Band & Making BBT Vlogs