Lawrence Wong Facts
No, we're not referring to the Singapore minister who shares the same name. But rather, Lawrence Wong, the Singaporean actor whose fame skyrocketed thanks to his role in the Chinese drama, Story of Yanxi Palace. Some Singaporeans might also recognise him by his roles in various MediaCorp dramas too, such as My One In A Million and The Dream Job. 
Besides his acting chops, swoon-worthy looks and charismatic personality, learn more about this burgeoning 33-year-old actor with these lesser-known facts. 
1. Almost debuted in a Japanese boy band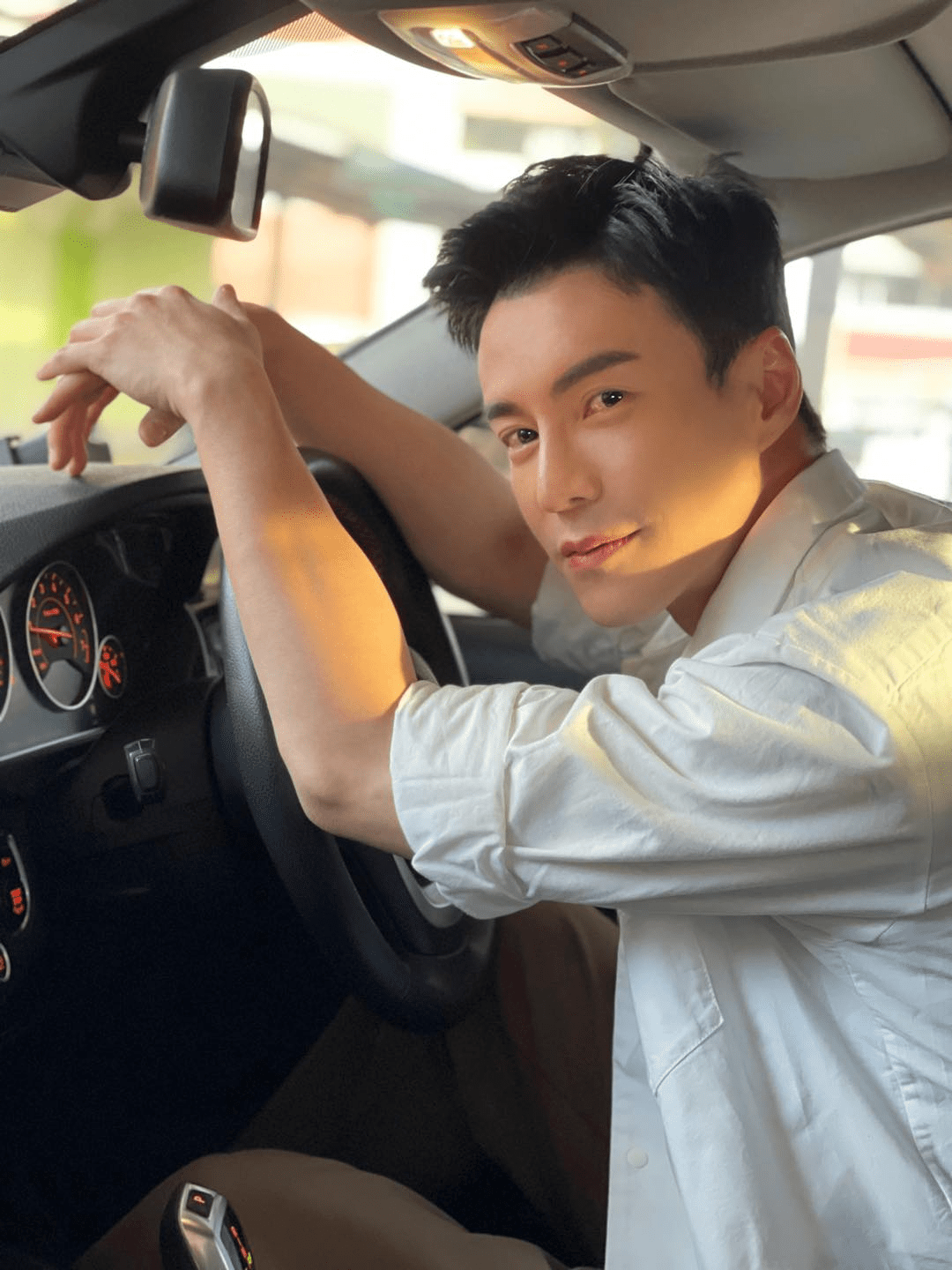 Source
Little did then 19-year-old Lawrence Wong know that he would be scouted by a Japanese entertainment CEO when getting his hair cut in a salon in Singapore. He was offered the chance to become part of a Japanese boy band that the CEO was putting together ‒ which he eventually took up. 
Unfortunately, after spending 2 years in Japan, the debut didn't happen as the company gave the album funding to a female solo singer instead. We would have loved to see him as part of a Japanese boy band though, dance moves and all. 
2. He can speak 4 languages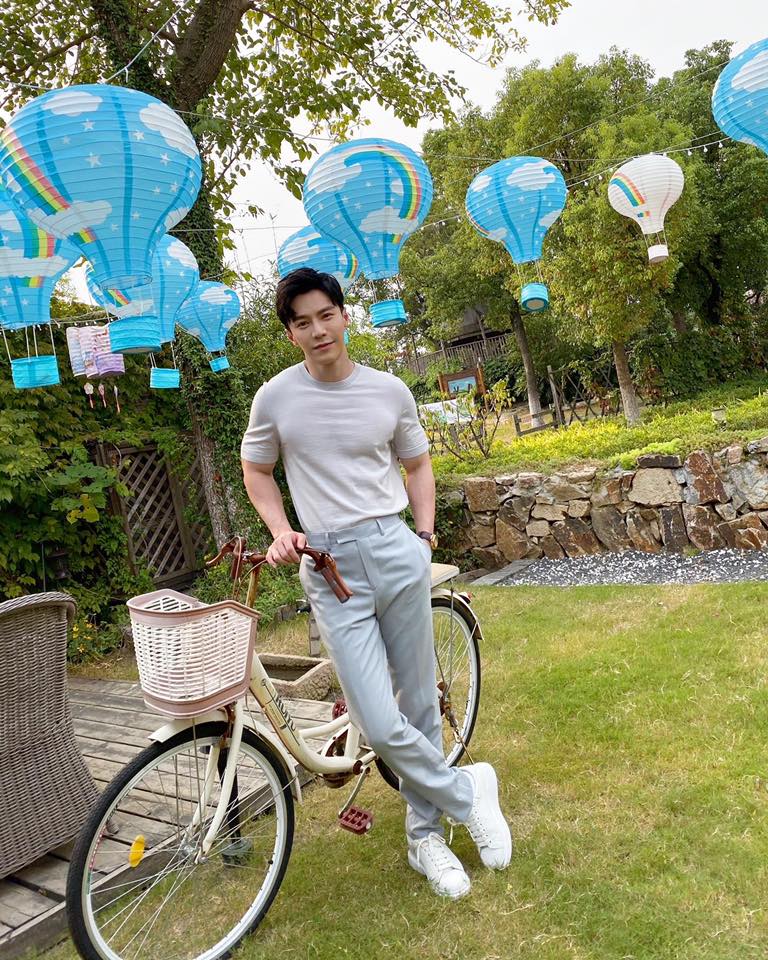 Source
It's no surprise that Lawrence Wong can speak multiple languages since he was born in Malaysia and lived in Singapore. Not only can he speak English, Mandarin and Cantonese, but he also knows Japanese  ‒ perhaps from his boy band training days in Japan. 
3. He is an entertainer of all trades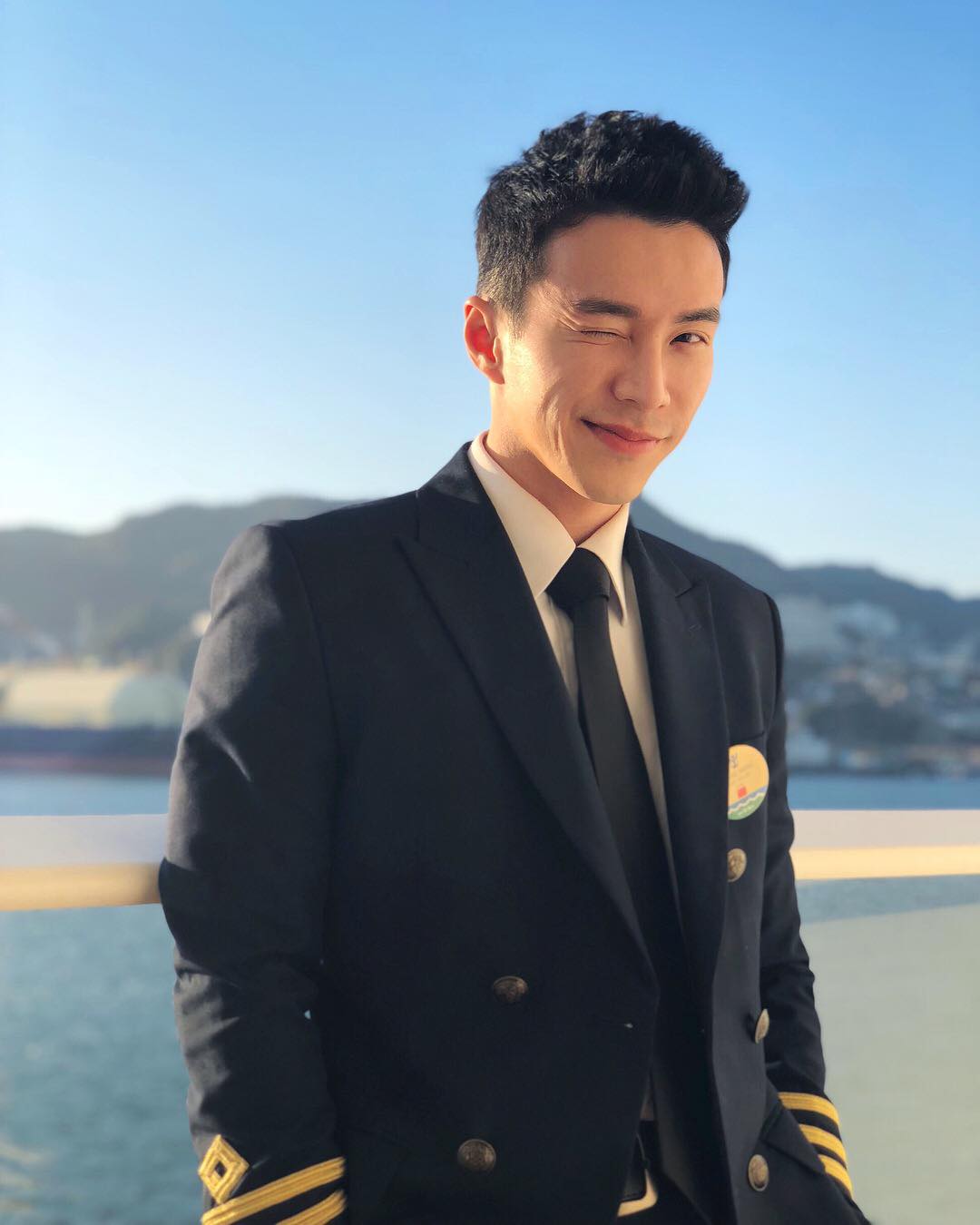 Source
Lawrence Wong is more than a triple threat ‒ he models, acts, sings and also hosts. 
For those who didn't know, Lawrence Wong was first a model before he debuted as an actor. Perhaps one reason why he has so many endorsements till today, with brands like Montblanc, Giorgio Armani and iQIYI.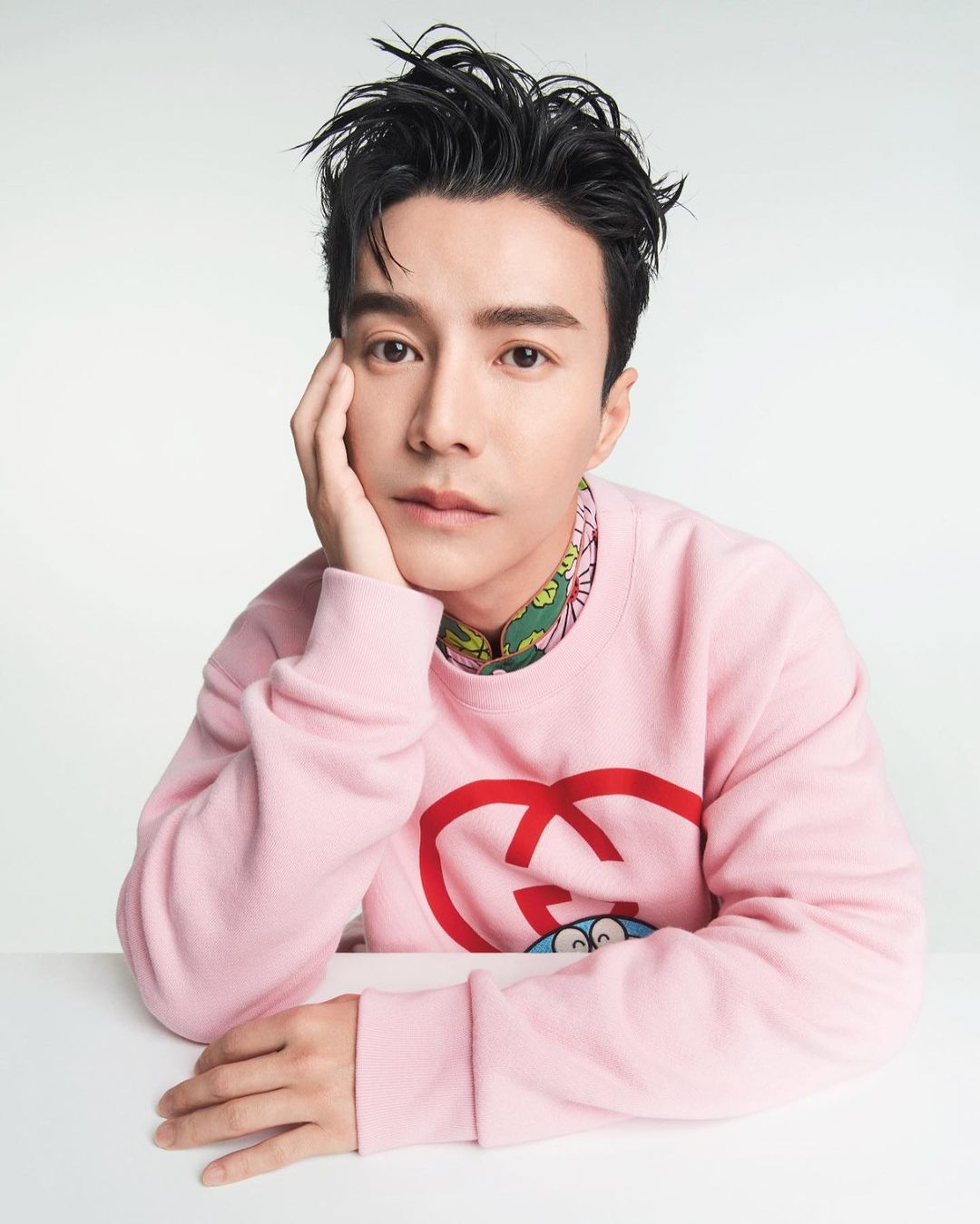 Source
His first step into acting showbiz happened in 2002, taking minor acting roles from MediaCorp. Later on, he even clinched his first Star Award in 2010 through his telemovie debut of The Promise. For 3 consecutive years from 2011, he also hosted programs in both Malaysia and Singapore.
Showing interest in music, Lawrence Wong also released his first album Shallow Love in 2013. His next album was released in 2017, with a total of 6 songs included.  
Perhaps through his future projects, we'll get to see even more sides of this all-rounder.
4. His role model is Aaron Kwok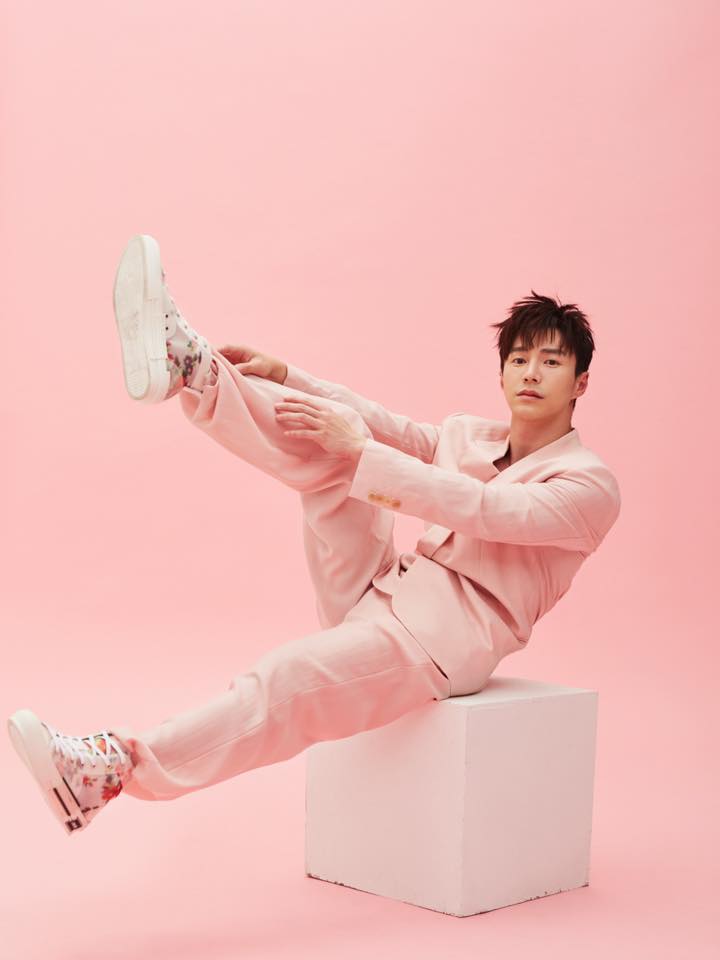 Source
As a model, actor and singer, Lawrence Wong is constantly evolving as an artist. According to an article on Sina, he looks up to Hong Kong superstar Aaron Kwok as his role model. Just like how Aaron Kwok did not debut as an actor immediately, he was first a dancer then a singer. 
He admires the fact that Aaron Kwok challenges himself in different aspects of entertainment. To add on, Lawrence Wong believes that there's always space for growth and improvement. But, the moment anyone thinks that they are best, it would be "doomsday" for the artist. 
It's likely this determination to improve that has kept Lawrence's career reaching new heights every year. 
5. Chosen as one of the most handsome faces in 2018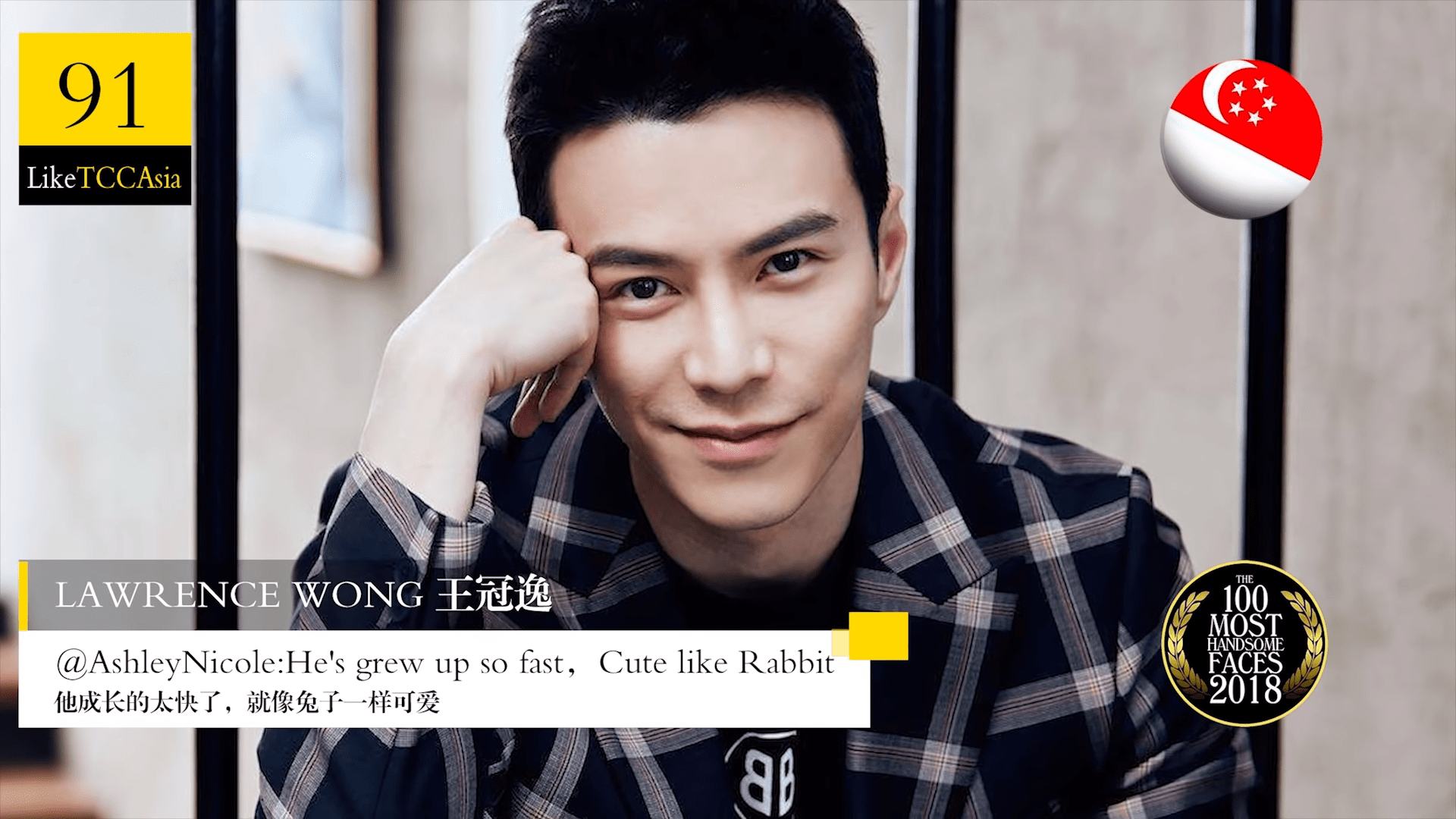 Source
Surprise or not, Lawrence Wong was chosen as one of the Most Handsome Faces 2018 by LikeTCCAsia. Other celebrities found in the ranking include Lee Jong Suk and Jackson Wang. Though he ranked #91 out of 100, he'll always be number 1 in many of his fans' hearts. 
6. Admits he's a big child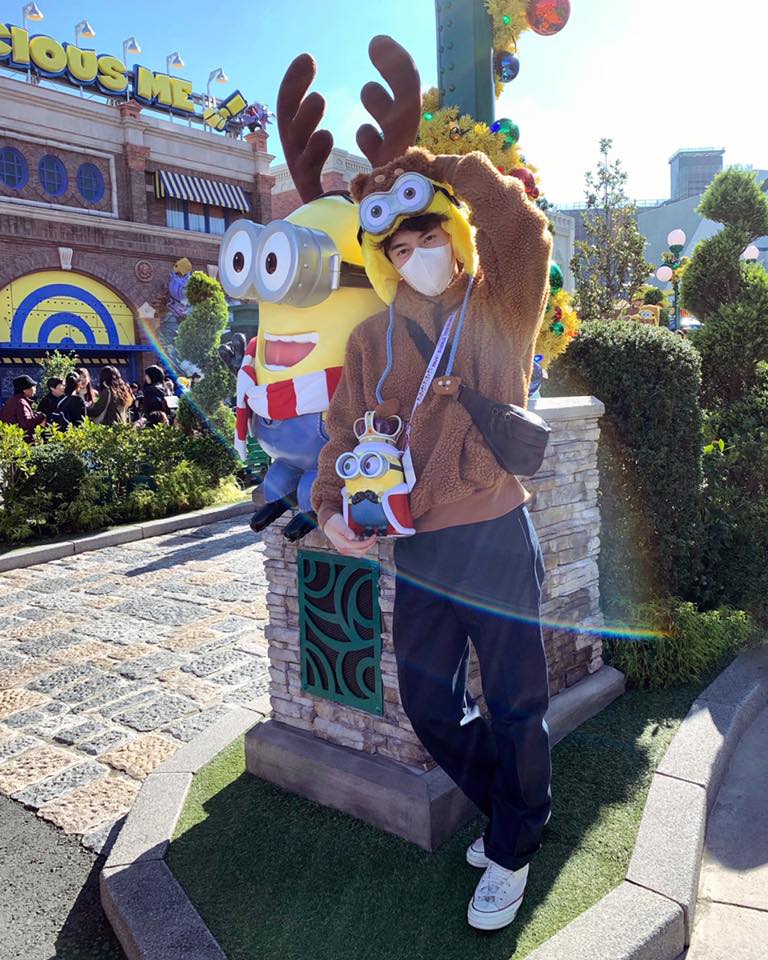 Source
It looks like even Lawrence Wong can't help but fall for the adorable charms of minions. During a visit to Universal Studio Japan, Lawrence Wong uploaded a picture of him wearing a minion headgear while carrying a King Bob snack bucket over his shoulder ‒ cuteness overload. 
In the caption, he wrote "big kid," suggesting that he still has a youthful spirit who enjoys having fun. 
7. He skateboards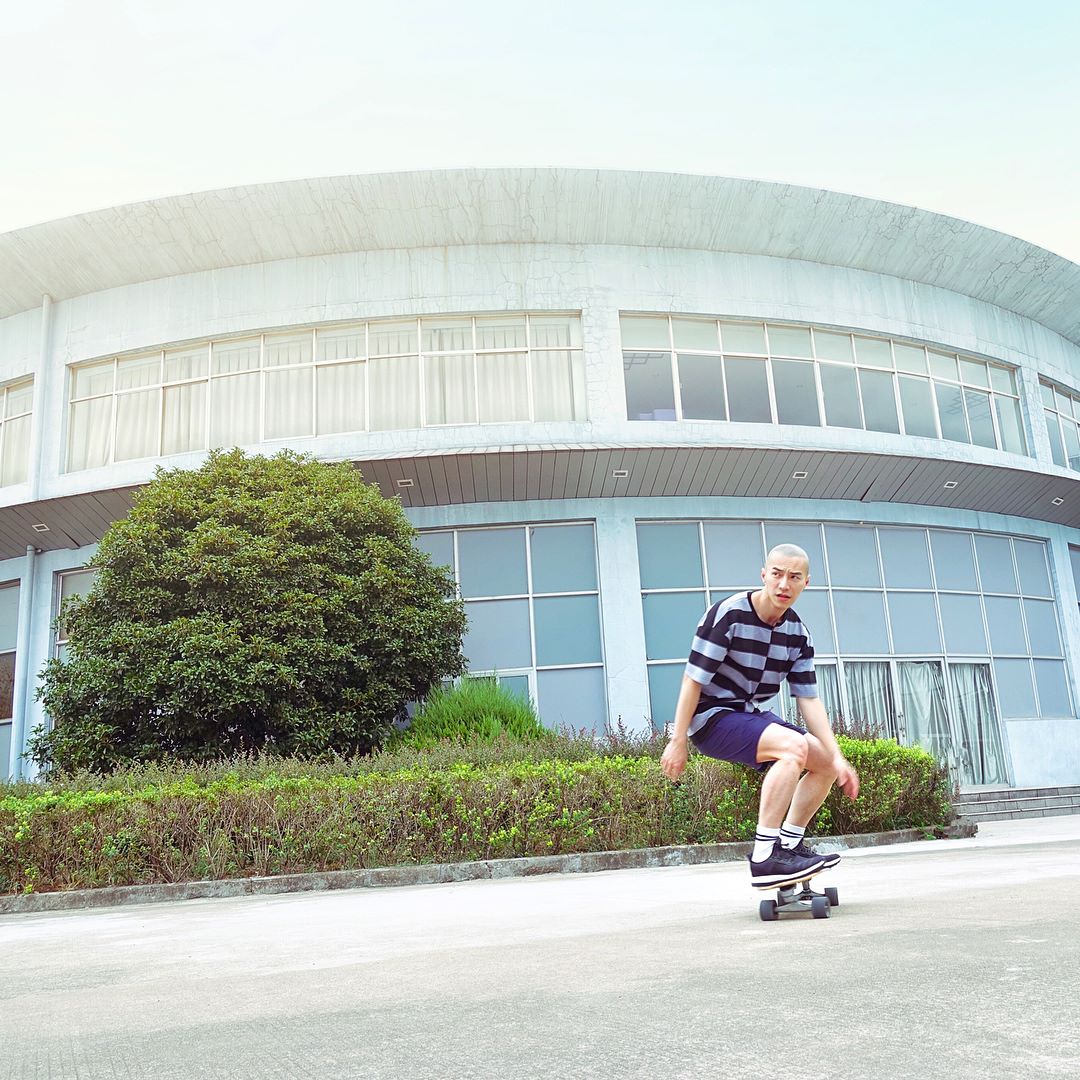 Source
Outside of his busy schedule, Lawrence Wong enjoys passing time by skateboarding. He posted several pictures of him cruising on a skateboard and even doing flips.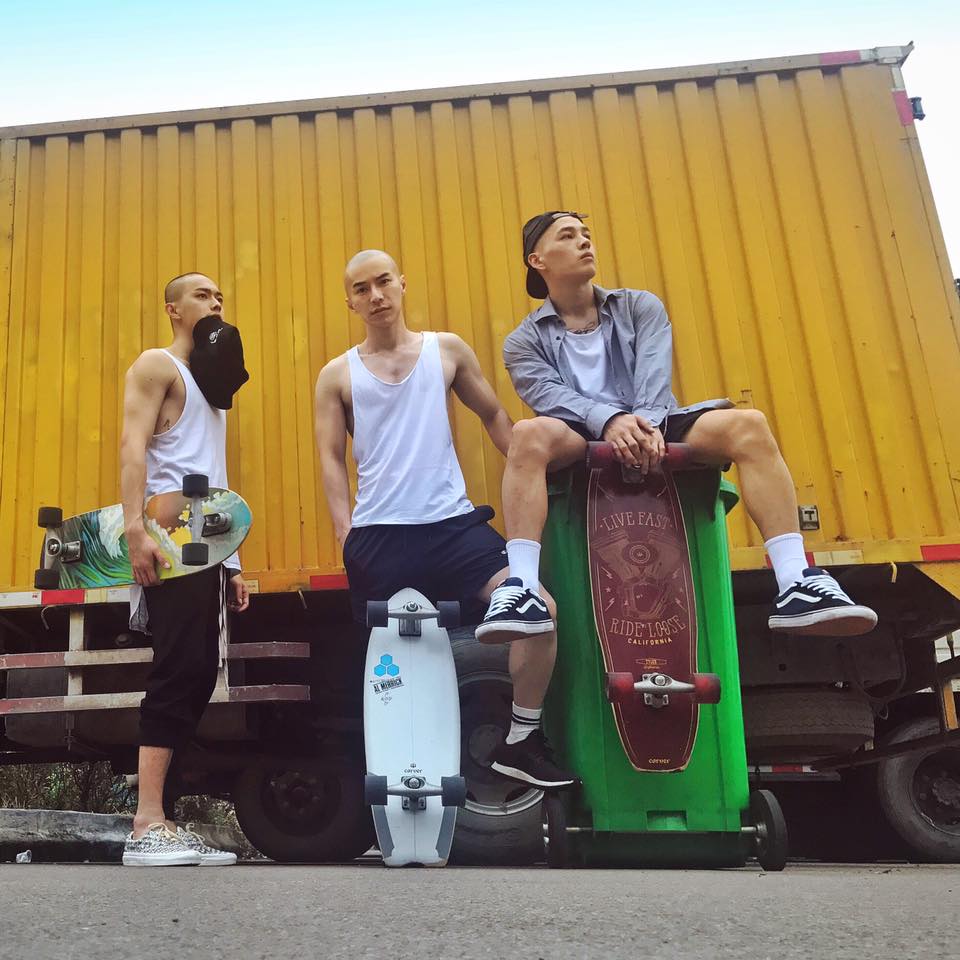 Source
However, he's not doing it alone. In another picture he uploaded, he posed alongside his fellow actors from Yanxi Palace with their cruiser boards. Can someone tell us how we can join this skate crew?
8. He wrote an autobiography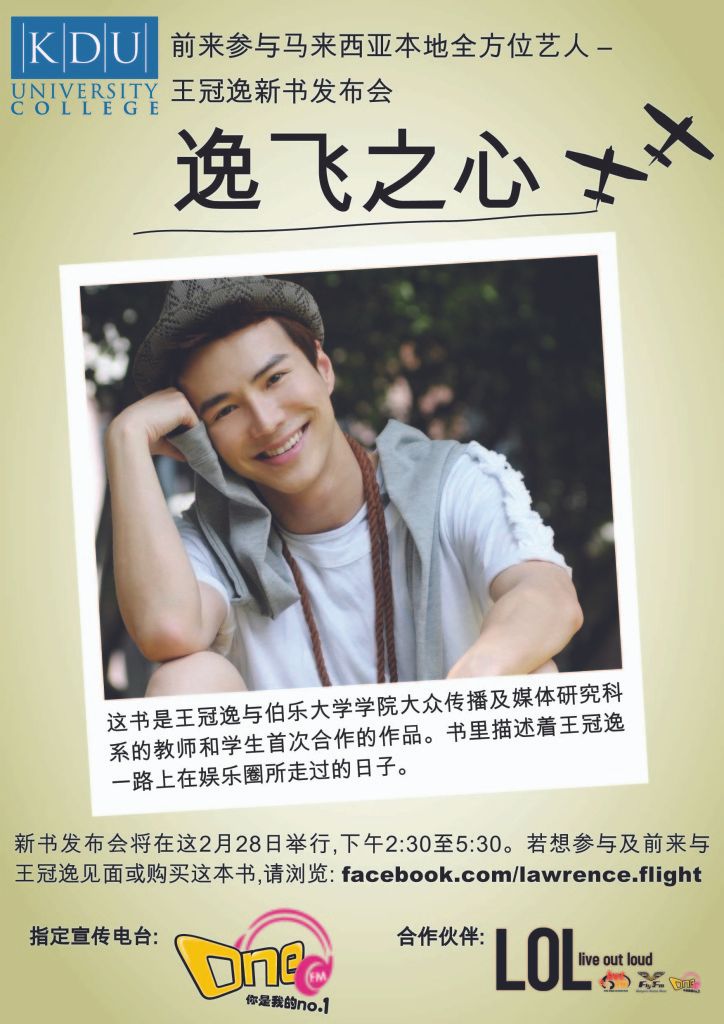 Source
When Lawrence Wong was only 24 years old, he released an autobiography in collaboration with the UOW Malaysia KDU's Department of Communication & Media Studies. Titled as "Taking Flight", the book touches on his experience in the showbiz industry through visuals and texts.
According to a post by Only William, the book title was inspired by Lawrence Wong's Chinese name, Wang GuanYi ‒ Guan and Yi being natural opposites. This means that even if someone is talented, they would need to re-position themselves in order to reach their full potential and achieve something even better. Hey, sounds just like Lawrence's mindset of constantly bettering himself.
Also read: 
11 Real Yanxi Palace Facts For Obsessed Fans Who Need To Know Everything About The 70-Episode TV Series
9. Has his own skincare line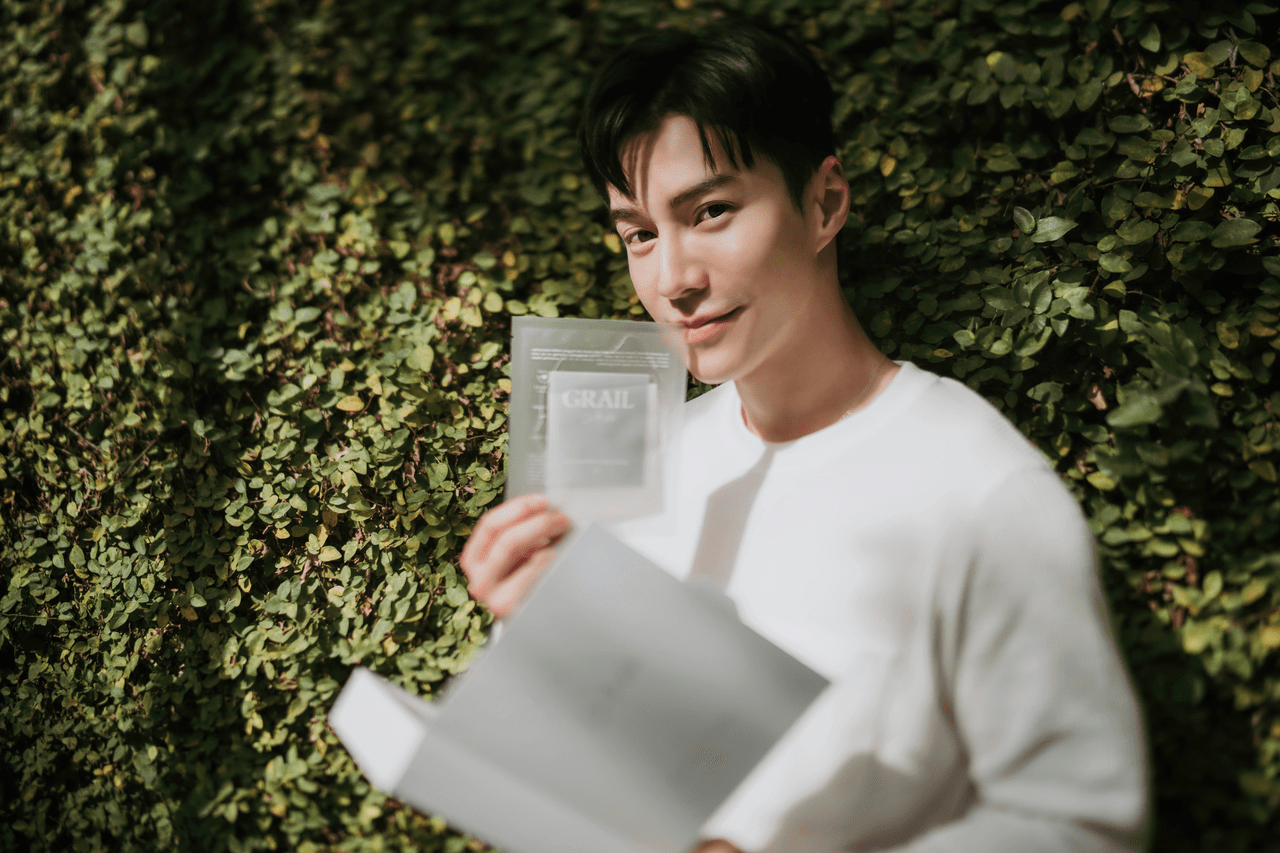 Source 
Apart from being an entertainer, Lawrence Wong embarked on his entrepreneurial journey in early 2021 when he established his botanical skincare line, Grail. 
The reason behind creating his own skincare line was simple. Instead of recommending skincare products to people of different skin types, he thought that it would be easier to make his own skincare line that suits any skin type. 
Currently, the products in his shop include facial masks, sunscreen and soy wax. But he hopes to launch more skincare products that will work for all genders and ages soon. Yes, please. 
10. Has over 5 million followers on Weibo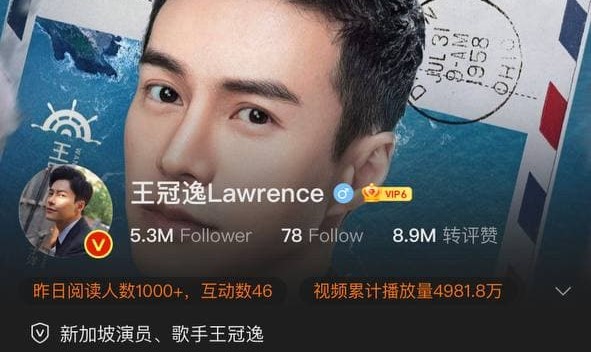 Source
Before Lawrence Wong rose to fame through his role in Story of Yanxi Palace, he only had about 600,000 followers on his Weibo. Now, he has garnered over 5.3 million followers ‒ proving how much love and support he's receiving in China after his regional breakthrough. 
Even if you don't have a Weibo account, you can still follow him on his Instagram account that boasts over 350,000 followers. 
11. Worked out at least 2 hours a day for his hot bod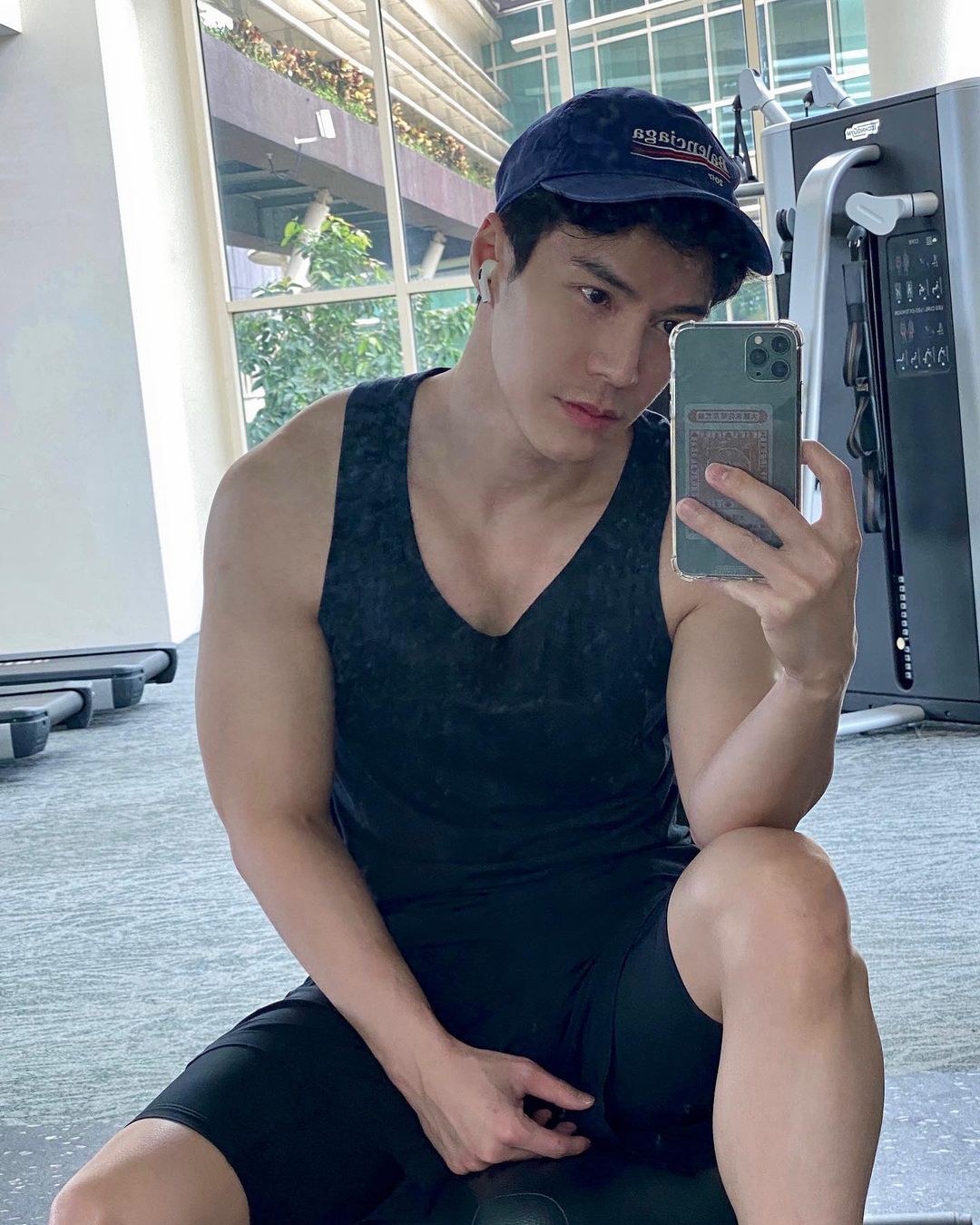 Source
During 2020's Circuit Breaker, Lawrence Wong worked out for at least 2 hours on days when he was not reading scripts for his projects. According to an article by Buro, he would also make sure to eat his daily dose of vitamins and supplements. 
For someone who works out actively, there's no denying that Lawrence Wong has a hot body.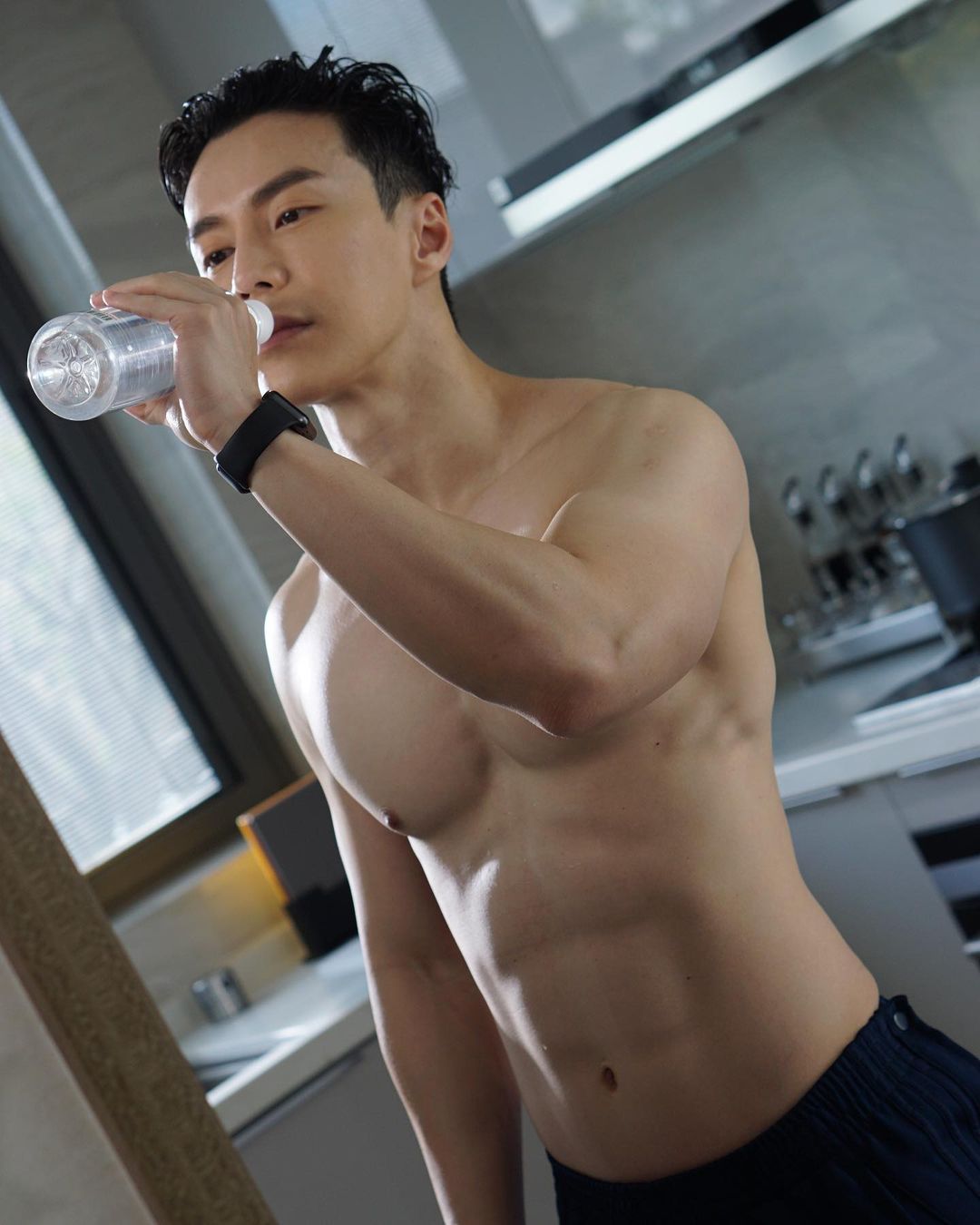 Source
Teasing his fans, he also uploads post-workout photos on his social media accounts. We're not complaining, TBH.  
12. Made a vlog about making bubble tea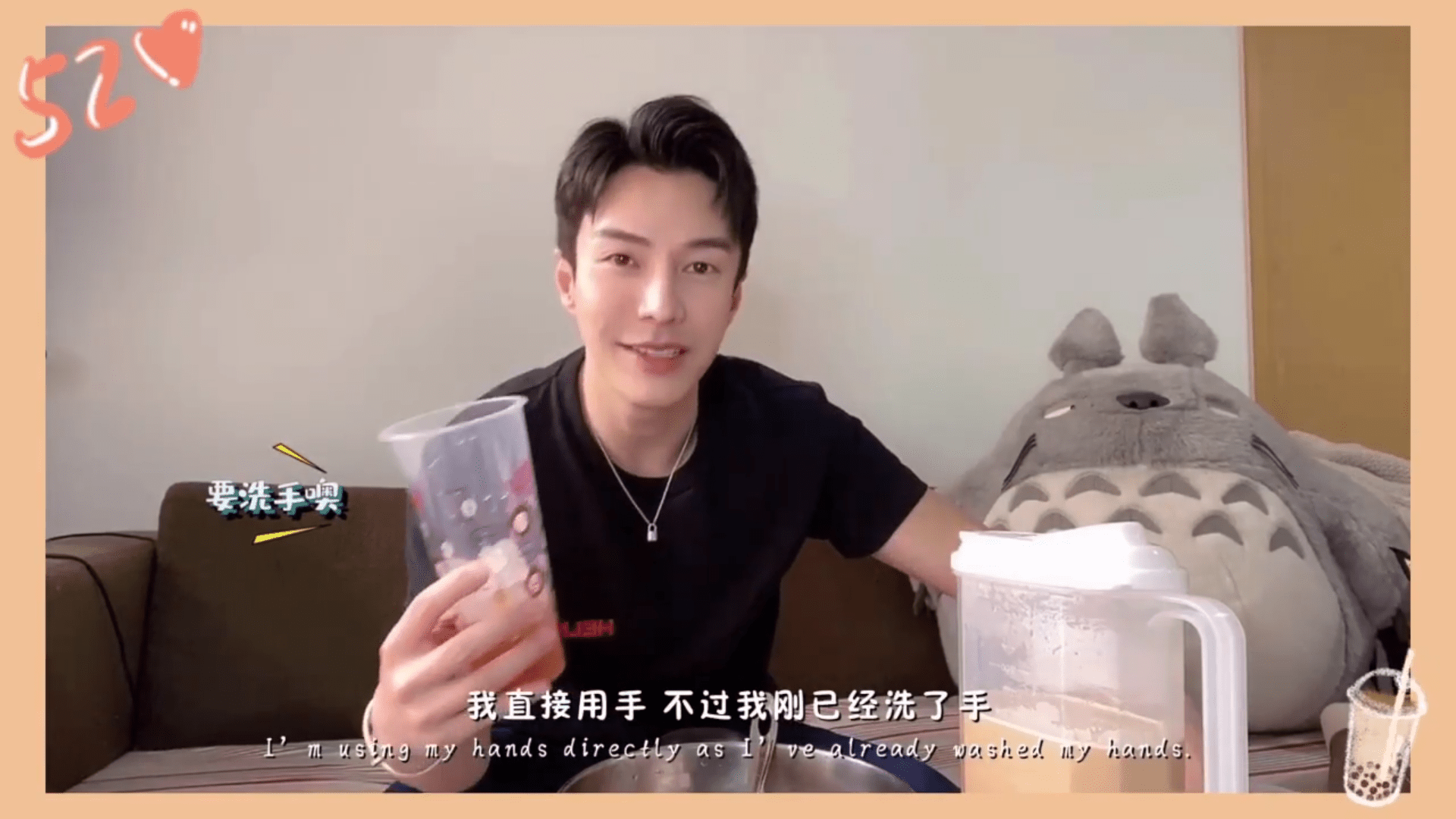 Source
As a BBT lover himself, Lawrence Wong even went online to buy a DIY kit so he could make his own cup of boba. He filmed the entire process and made it into a vlog to share with fans ‒ showing them how he spent his time at home during last year's Circuit Breaker. 
Although he was pleased with how delicious it turned out, he didn't expect that he would need to add so much sugar and creamer into the drink. Ironically, he concluded that BBT isn't something that should be drunk every day.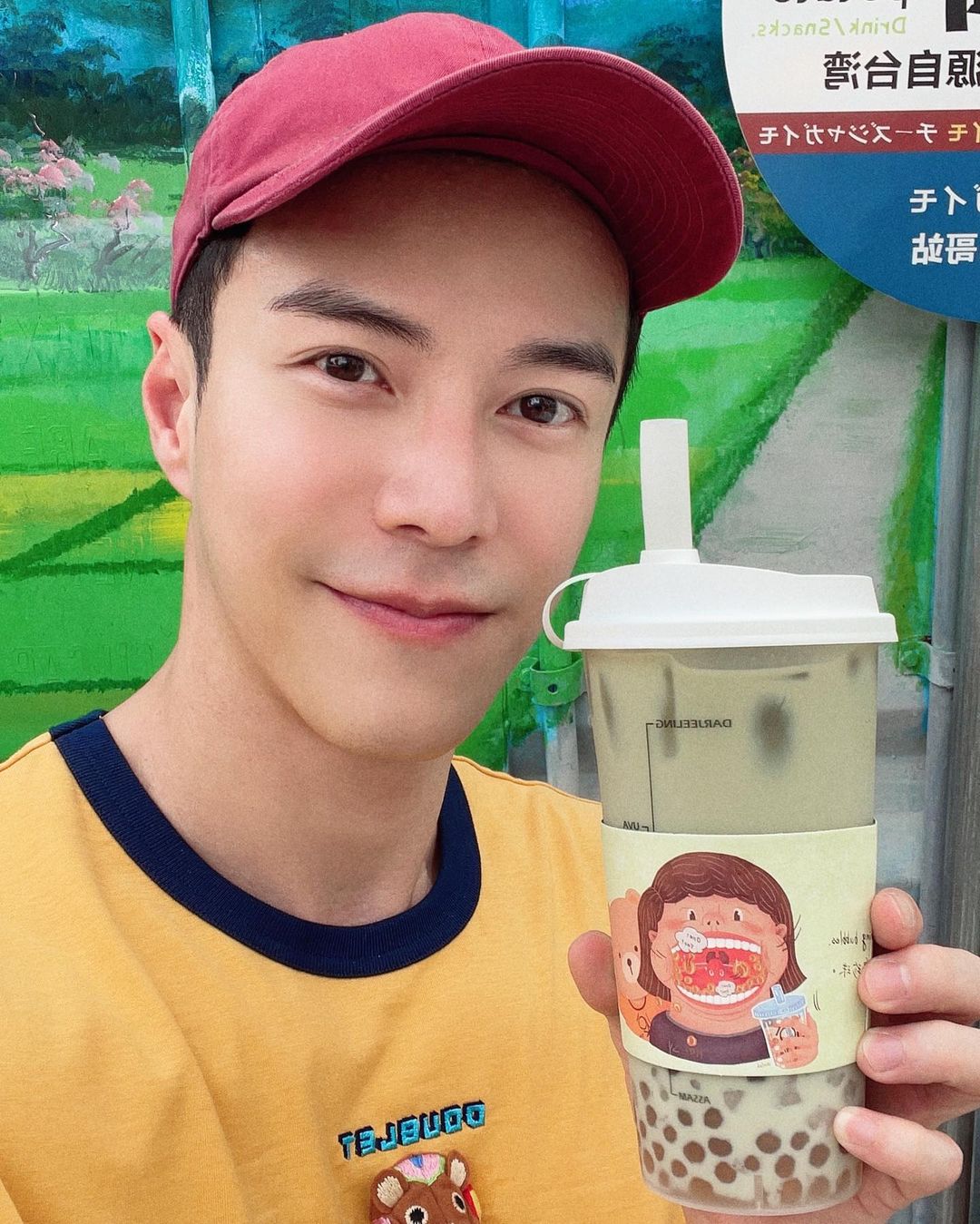 Source
Despite saying that, we still get to see the actor enjoying a cup of the treat once in a while on his Instagram. 
For the full vlog, check it out here. 
13. His family was held at gunpoint in Malaysia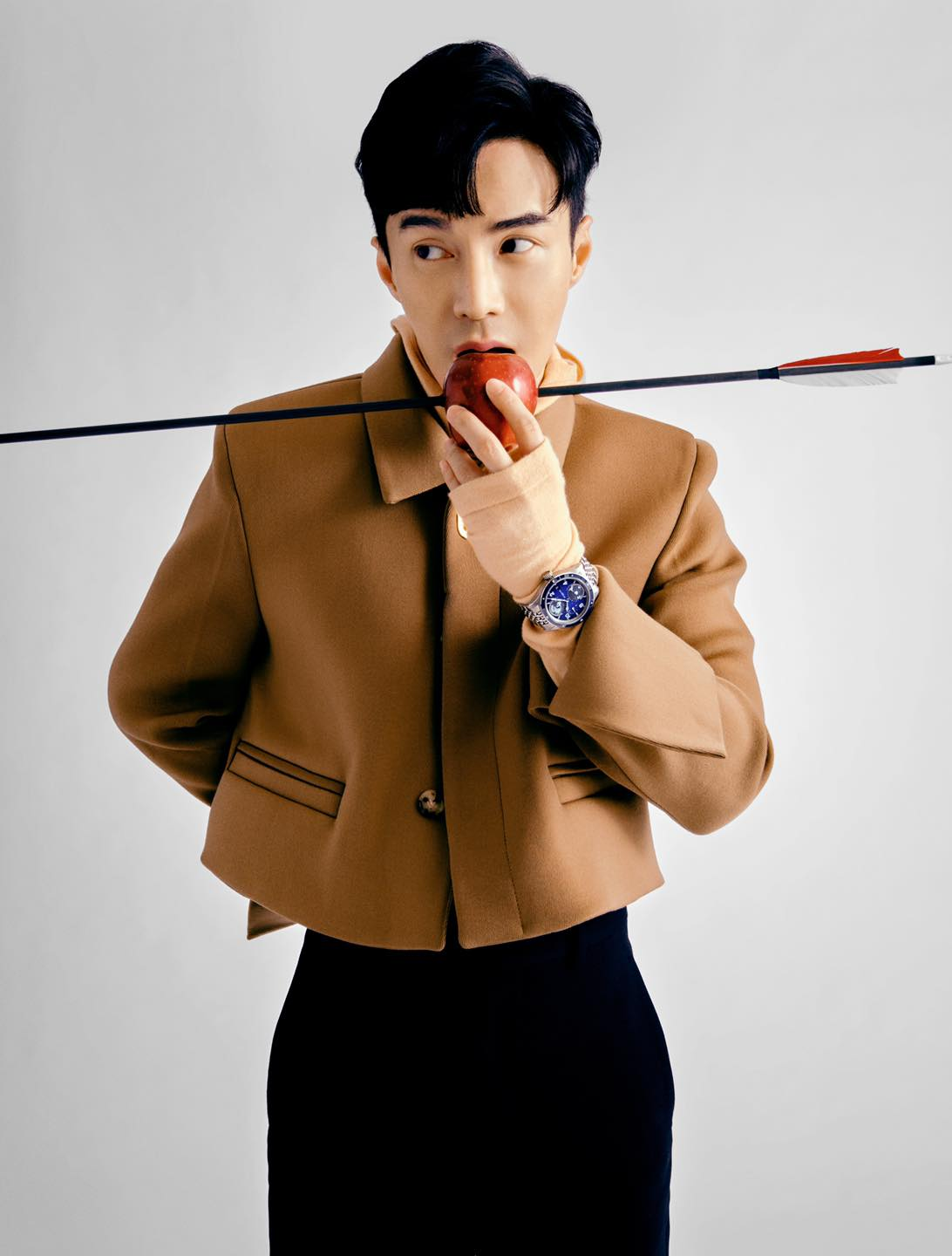 Source
When Lawrence Wong was still living with his family in Malaysia, he encountered a scary incident. According to an interview with Today, he shared that 4 men barged into their house while holding guns. 
They forced him and his family to all enter the same room and face the wall while they ransacked their house. Not only did they take all their valuables, Lawrence Wong shared that his father's car was also stolen.  
Besides this incident, the actor also shared another occasion when his father's Mercedes was stolen. His father was about to drive him to the clinic as he had fallen sick, but right outside their house, they encountered men holding parangs. They threatened them to drive to a secluded area and later kicked the two of them out of the car before driving away. 
It's a relief that no one was harmed in both incidents.
14. He used to role play as a martial arts hero with his younger brother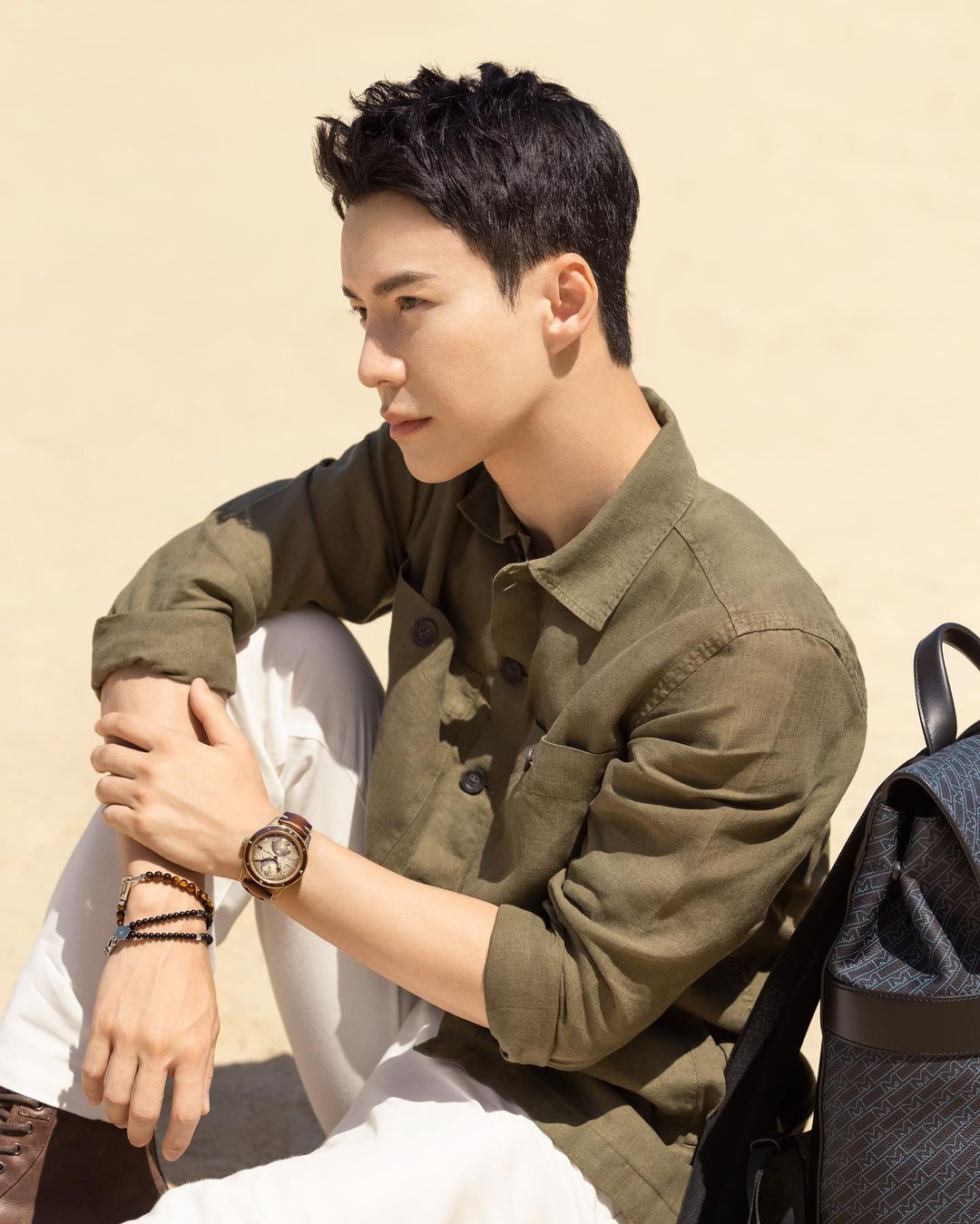 Source
Never limit a child's imagination, they say. According to an article by Sina, Lawrence Wong used to role play as a martial hero with his younger brother ‒ using a blanket as a cape. As he used to watch wuxia films, he wanted to practice martial arts himself – even expressing hope to take on a role in a wuxia film next time. 
Although the Story of Yanxi Palace is the closest we've gotten to see him act in a period era so far, we hope that he will make his dream come true in the near future. 
15. Asked fans to donate to cat welfare associations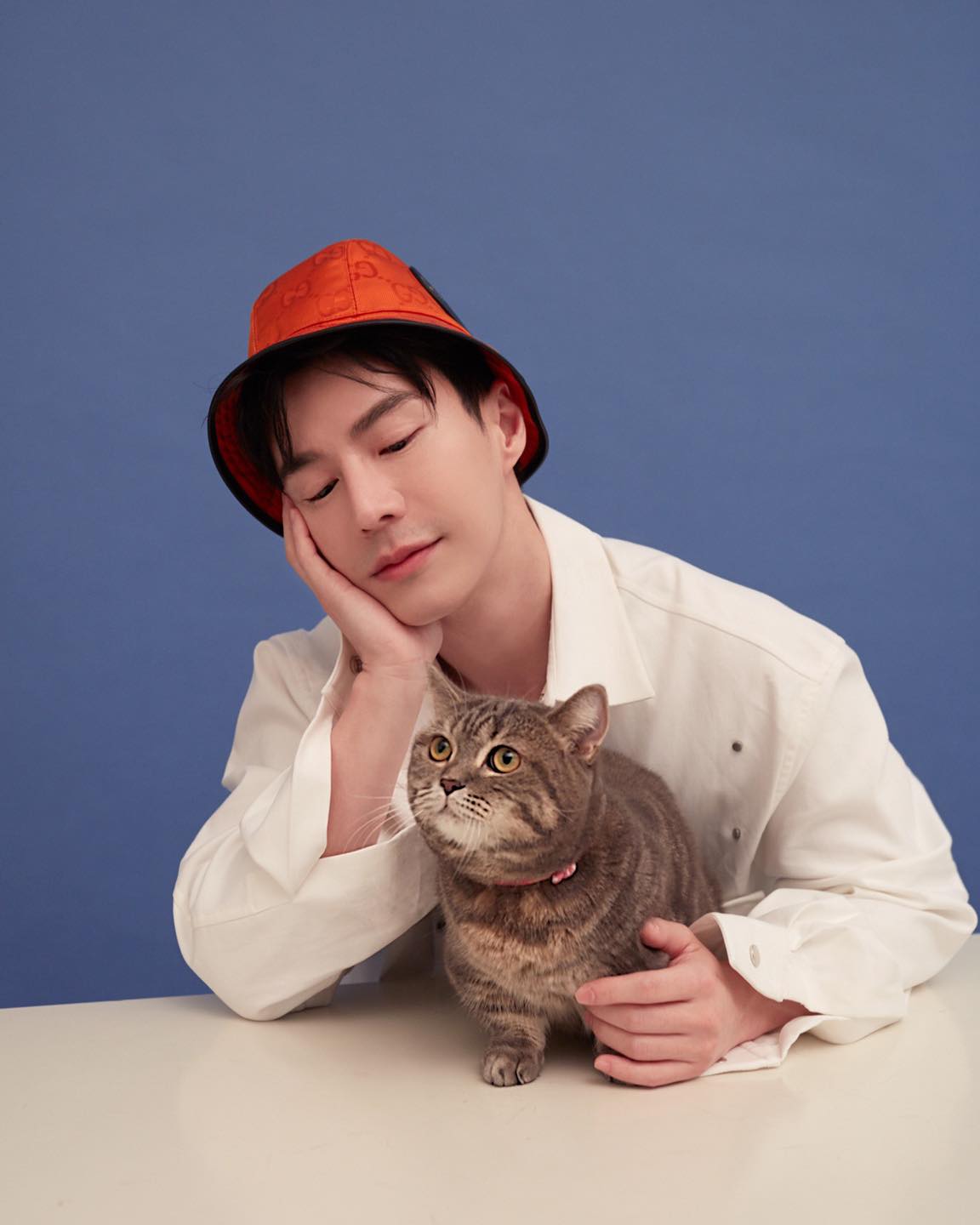 Source
Being a superstar, Lawrence Wongs receives tons of birthday gifts each year. Last year in 2020, he told his fans to use the money they were planning on gifting him to donate to cat welfare associations instead ‒ making good use of his influence and popularity. 
As a cat lover, Lawrence Wong also regularly shares pictures of his pet, Coconut, who he's owned for 5 years. His previous cat, Eskybaby, had unfortunately passed away in 2014. 
16. He takes the MRT when in Singapore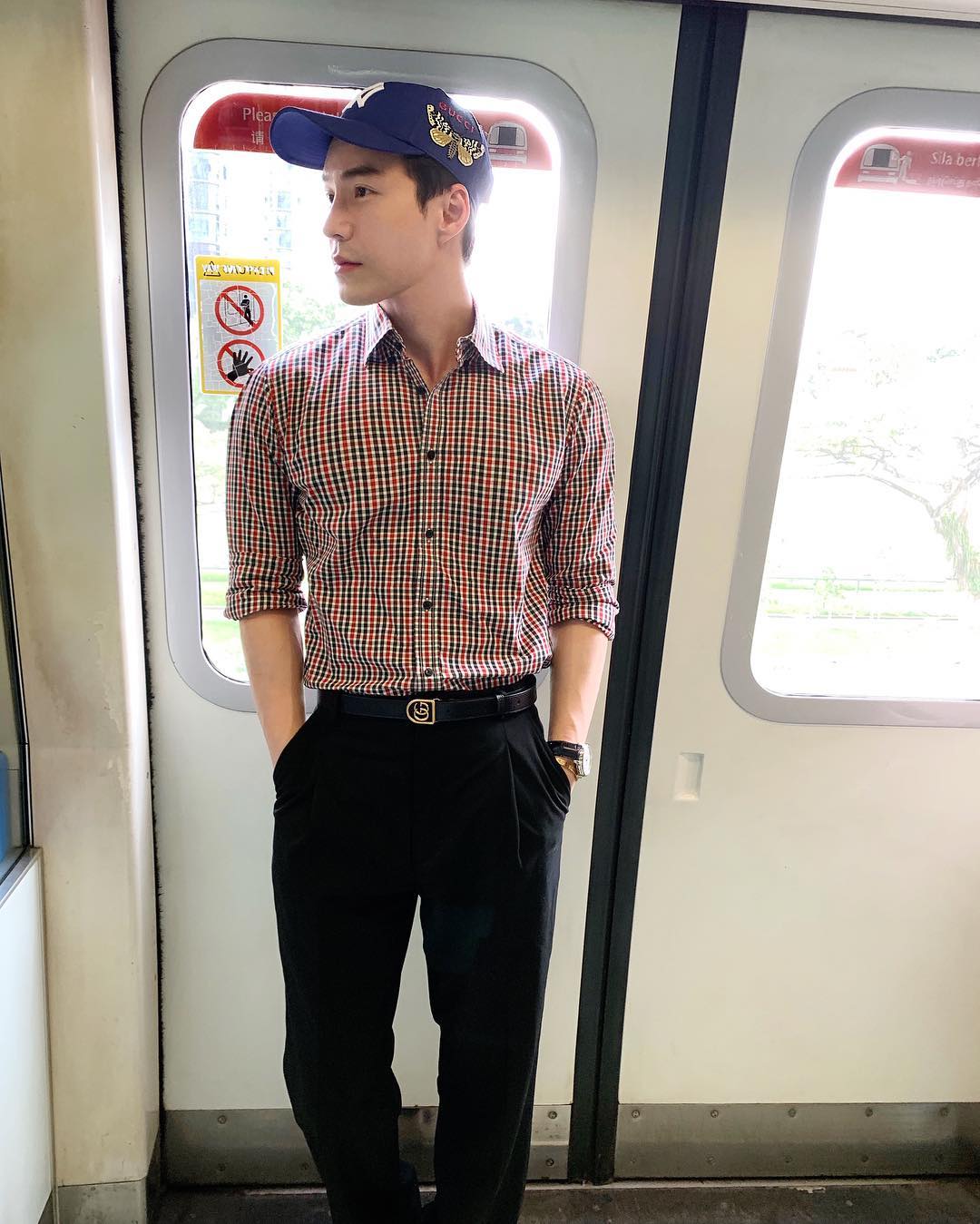 Source
In China, there are instances when Lawrence Wong got mobbed by fans. But when he returns to Singapore, he doesn't feel the need to hide his face and travel discreetly. Based on this Instagram post, he takes the MRT just like any other Singaporean and also queues for his favourite local food, Bak Chor Mee, as shared on Today. 
These Lawrence Wong Facts Show That He Is A Humble And Down-To-Earth Actor 
Be it acting or singing, Lawrence Wong seems to ace in whichever aspect of entertainment that he decides to venture into. 
Through his humble and hardworking attitude, his success and continuous rise in fame show that hard work does indeed pay off – and we can't wait to see just what he does next.
Also read: 
10 Yanxi Palace Life Lessons & Relationship Advice That You Can Apply To Real Life Even In 2020