Casetify x Alice In Wonderland
In the past few years, we've seen tech accessories brand Casetify collaborate with Disney in adorable collections, such as Disney princesses and Mickey Mouse. Now, Casetify and Disney are back with a new Alice in Wonderland collection, featuring well-loved characters Alice, White Rabbit, Cheshire Cat and Queen of Hearts.
Phone cases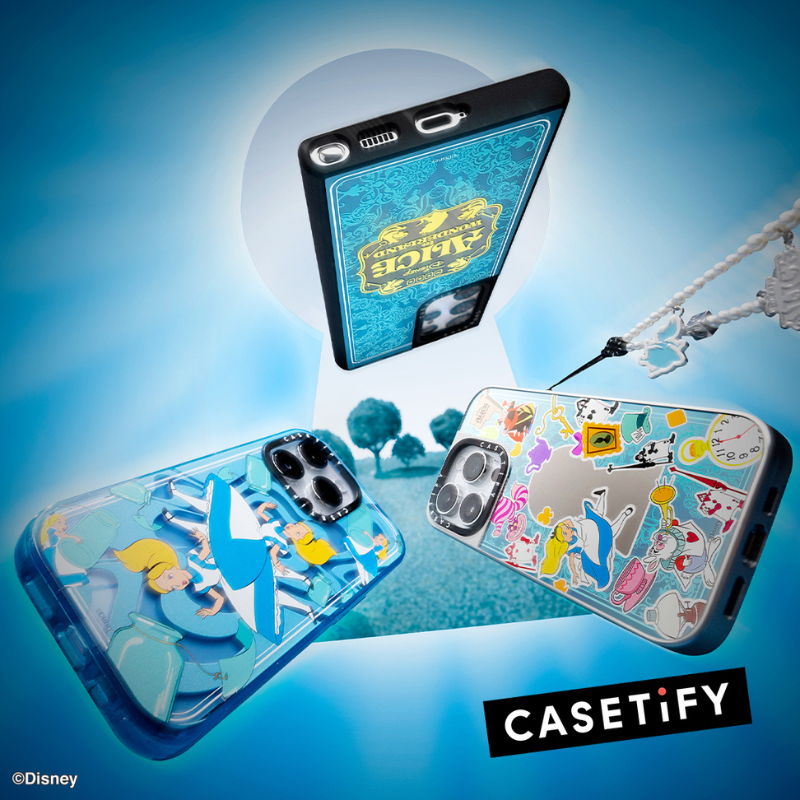 Fall down the rabbit hole with these three Alice designs decked in a pastel blue palette. The Alice Card Case (left) showcases her falling while surrounded by the iconic "drink me" bottles, while the Stickermania Case (right) features more iconic motifs such as playing cards and teacups. 
If you prefer a more simple design, go for the Playing Card Cover (middle), featuring an intricate design of Alice's magical garden.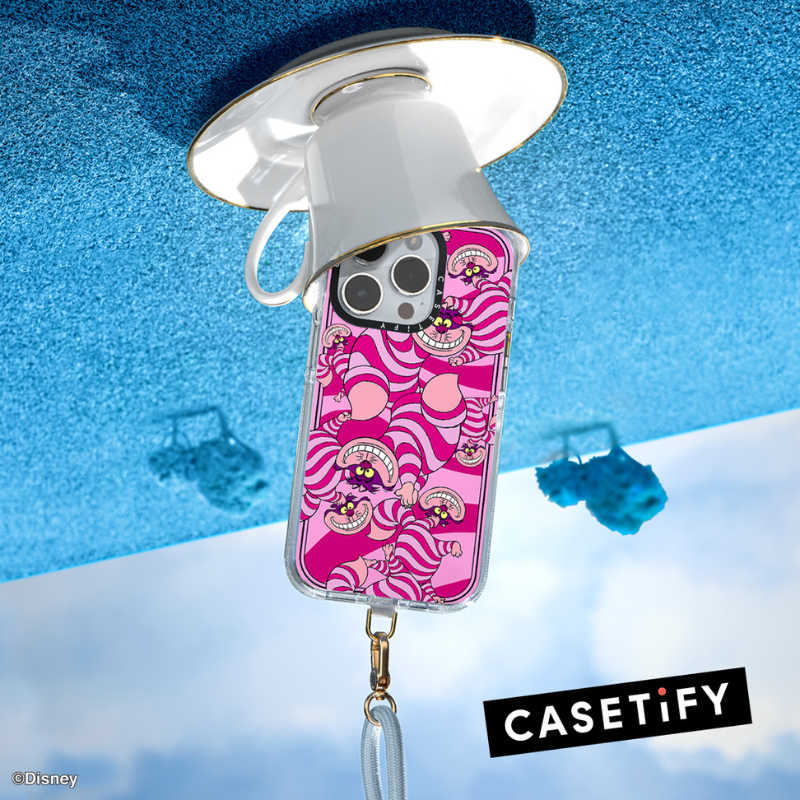 Warning: Staring at this trippy Cheshire Cat phone case for too long might make you fall into his hypnosis. With a cheeky grin and a striped tail, this phone case perfectly encapsulates the dizzying feeling of watching Cheshire Cat confuse us with his magic.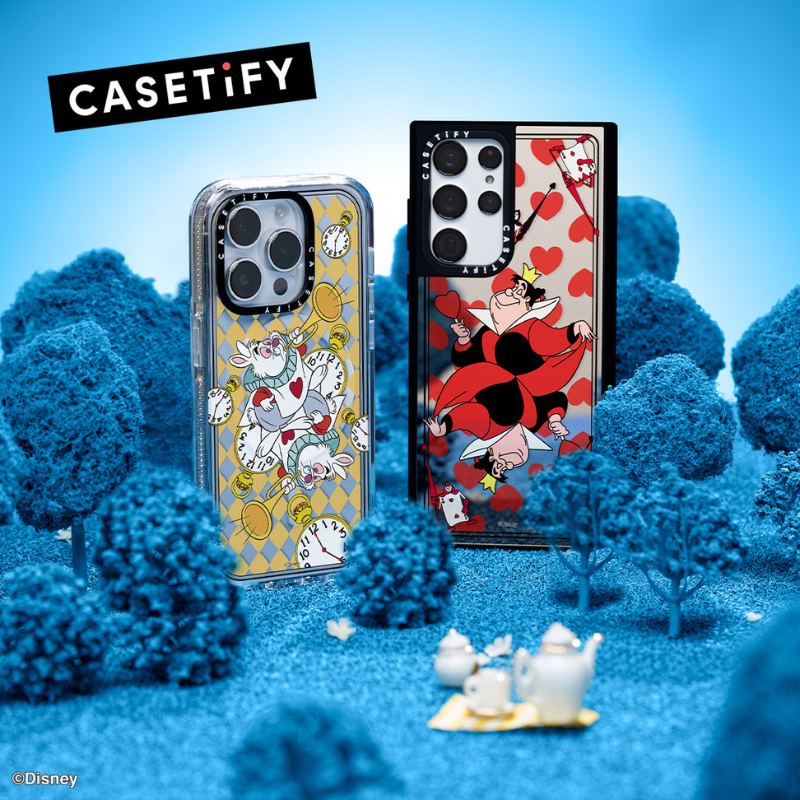 The White Rabbit Card Case is here to remind you to be on time for tea, featuring him blowing on his trumpet and surrounded by motifs of his pocket watch. 
Or you can feel like a queen with the Queen of Hearts Card Case, accompanied by her playing card soldiers.
Accessories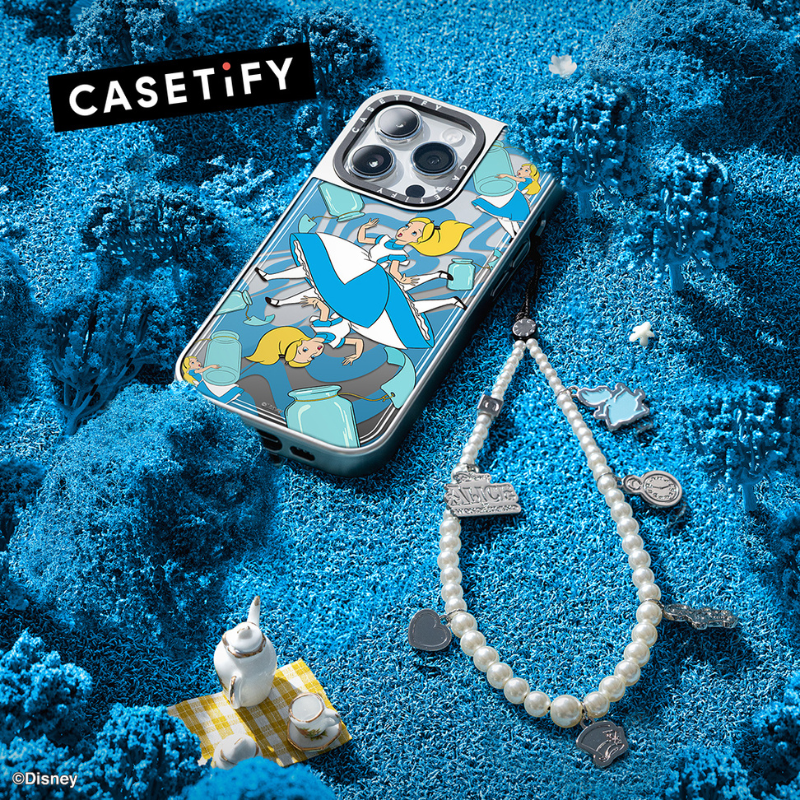 Add a Y2K look to your phone case with this matching pearl beads phone charm. It includes smaller silver charms of the Mad Hatter's hat and Cheshire Cat attached to the sides.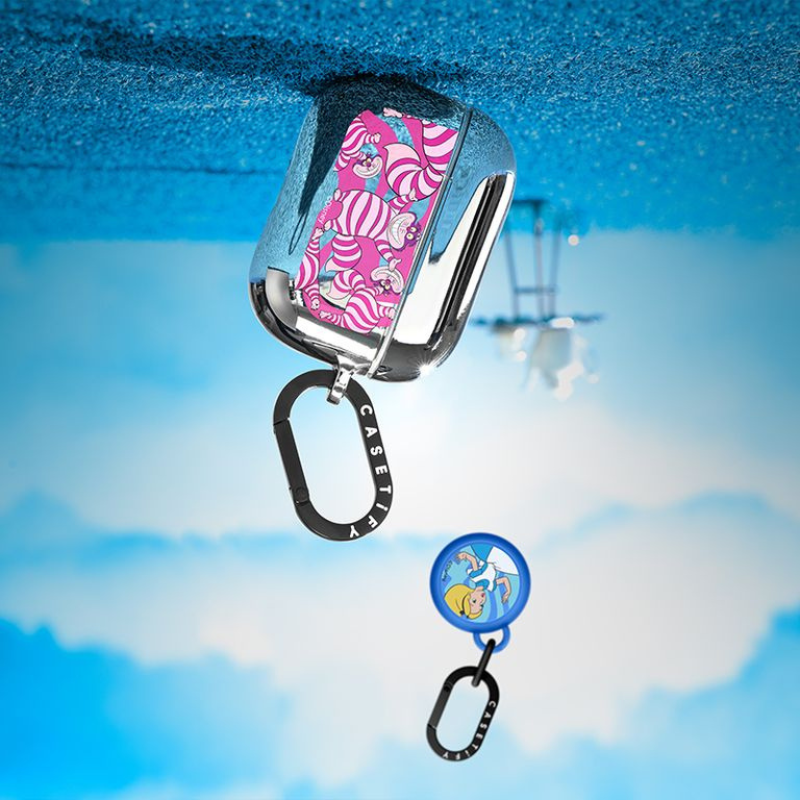 AirPods cases and AirTags are also available in this collection, once again featuring Alice, Cheshire Cat, Queen of Hearts and the White Rabbit.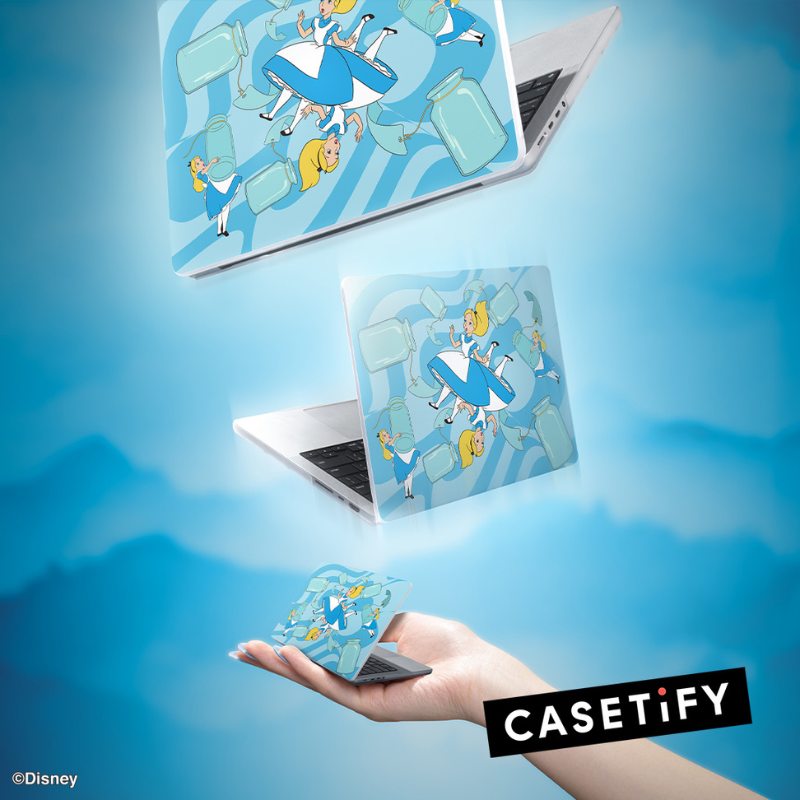 Keep your laptops protected with the MacBook cases, available in Alice and Cheshire Cat designs. While the Alice design showcases her shrinking, unfortunately, this case cannot similarly shrink your laptop to make it more convenient to carry around.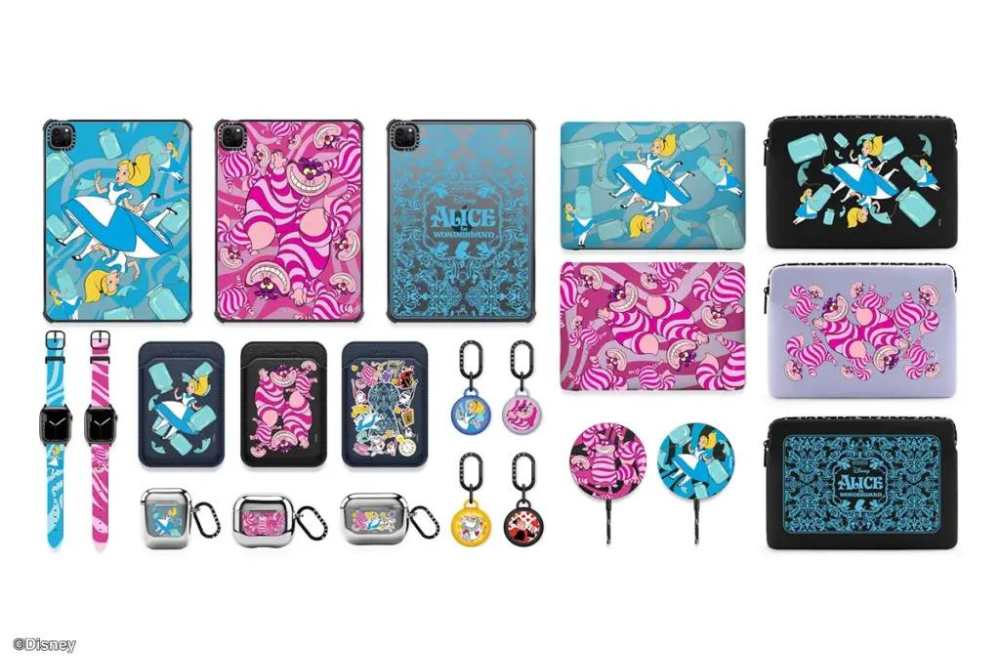 Other accessories in this collection include iPad cases, Apple Watch bands and even wireless chargers. With these, now you can give your tech gadgets a full vibrant Wonderland makeover.
Casetify x Alice In Wonderland Has Unique Designs To Bring Us Into The Absurd World Of Wonderland
The full Casetify x Alice in Wonderland collection retails between USD$35 to USD$95 (~SGD$47 to SGD$127.58). The collection launches worldwide on 28 February 2023, available on Casetify's website and their Co-Lab app. 
All images courtesy of Casetify.
Also read:
Mickey & Friends x Casetify Has Colourful Character-Inspired Cases For Goofy-licious Fun Everyday