Mickey & Friends x Casetify
They say change is the only constant, which applies to even our phone cases, since we can swap it out for any design we wish. If you're looking to spice up your phone, Casetify has always been reliable with plenty of designs – from Barbie to Harry Potter.
This time, fans can look forward to their newest Mickey & Friends collection, with individual character cases, as well as computer and airpods cases. 
The collection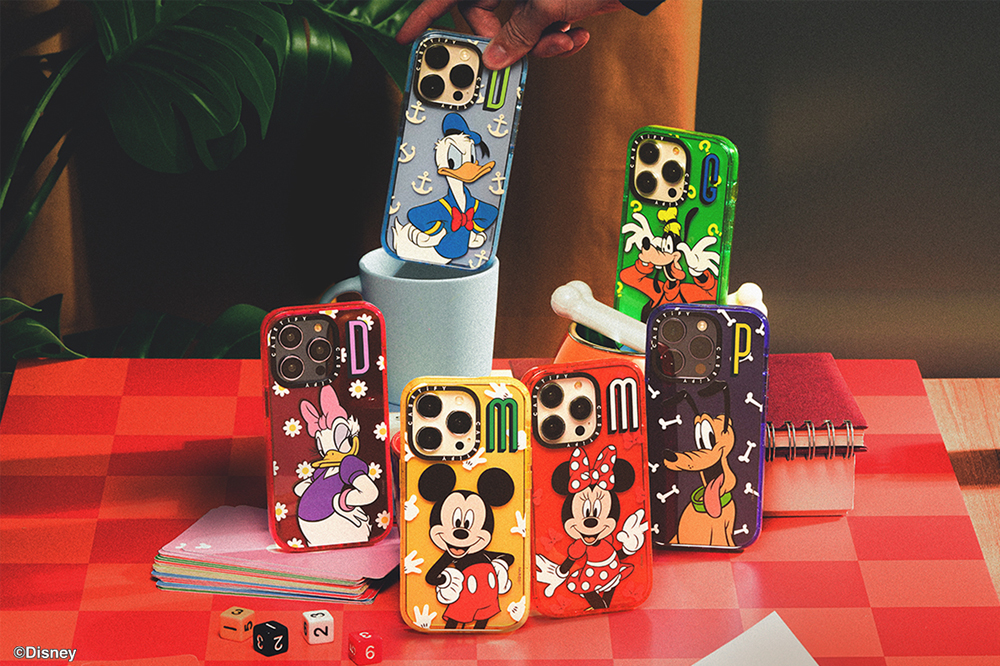 My personal favourite Disney character has always been Minnie Mouse. To personalise with your bias, choose a character that you resonate with from one of these phone cases. With each background and colour unique to the character, the phone cases are decked in colourful designs and feature the character in the middle. 
Mickey and Minnie have yellow and red covers, while Pluto has a dark purple background. Daisy's is red with daisy flower motifs all over, while Donald Duck has a blue background with anchor motifs. Goofy has a green cover with question marks dotting the background. What's more, you can also personalise an initial at the side of the camera.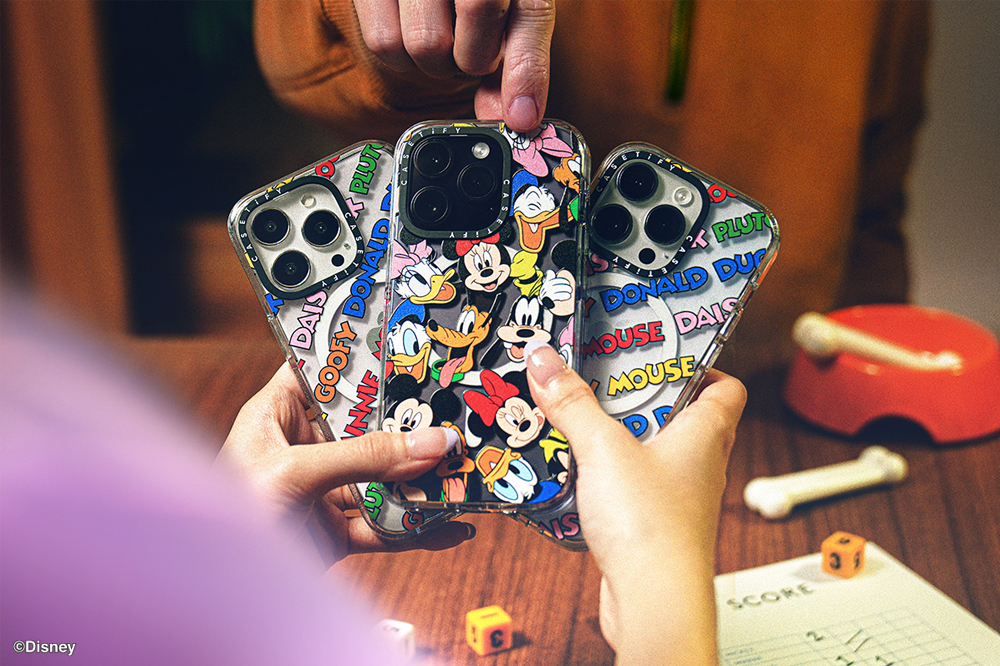 Opt for a combo of Mickey and his friends if you can't decide which character to get. Join the gang and grin along with them whenever you look at your phone.
You can also consider the clear phone cases with the characters' names on the case. The simple yet chic design is perfect for minimalists who prefer a less striking Disney case.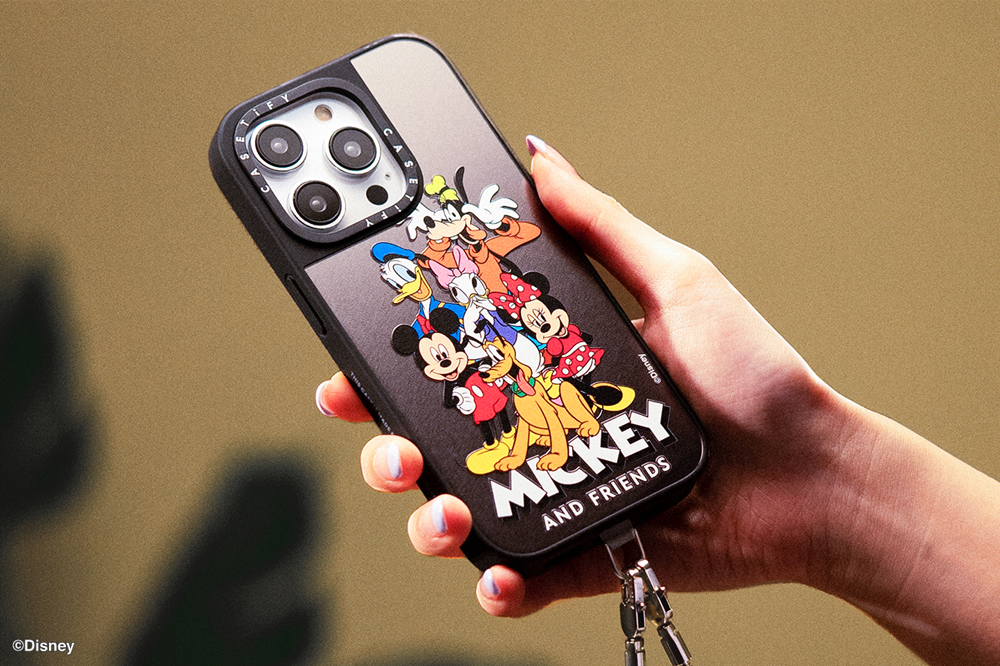 Channel positive BFF energy with your bestie when you both get this adorable Mickey & friends group picture design. Set on a dark background, the characters add a vibrant pop of colour to the design. After all, what are friends for if they don't light up your life?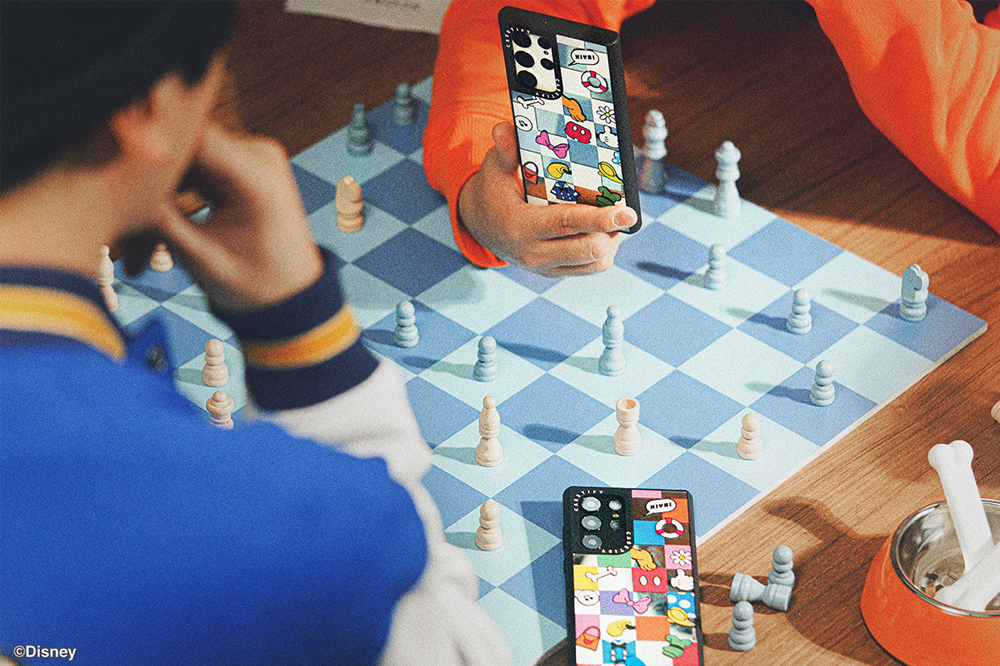 These patterned phone cases consist of different motifs symbolising each character, so you can identify them easily. There is a bone, Mickey's iconic shirt, and a bow. Each feature is also sorted into neat rows.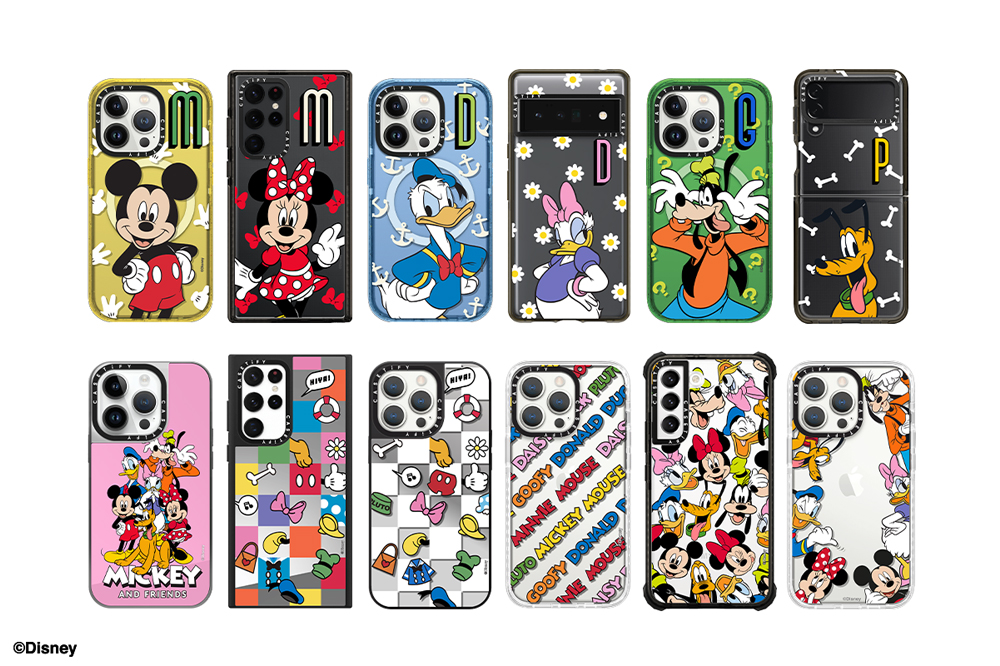 The full collection of phone cases contain other designs as well. The design on the bottom right features the characters surrounding the middle. There's a circle frame so that you can add whatever picture you want, and truly make it truly yours. 
You can also look forward to the collection's phone charms, with Mickey's iconic colours. Hang them on your phone for a delightful surprise everyday.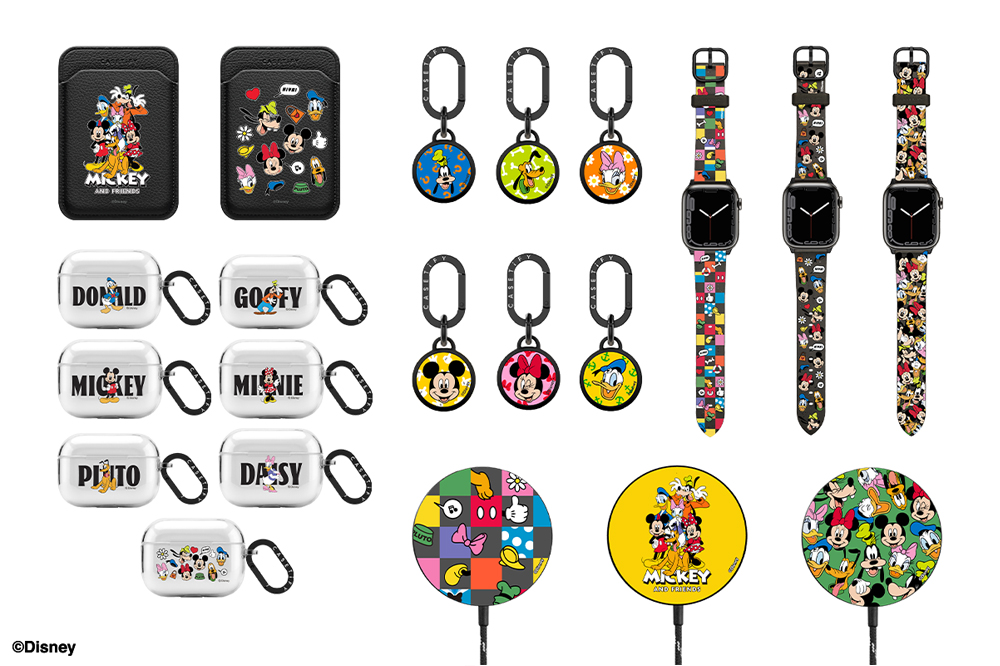 Not to worry, there are designs in this collection for your other products too. With colourful watch straps and Airpod case covers, you can now showcase your inner Mickey fan as loud and proud as possible. There are individual character cases and group cases to choose from too, so you can flex your Disney stan card.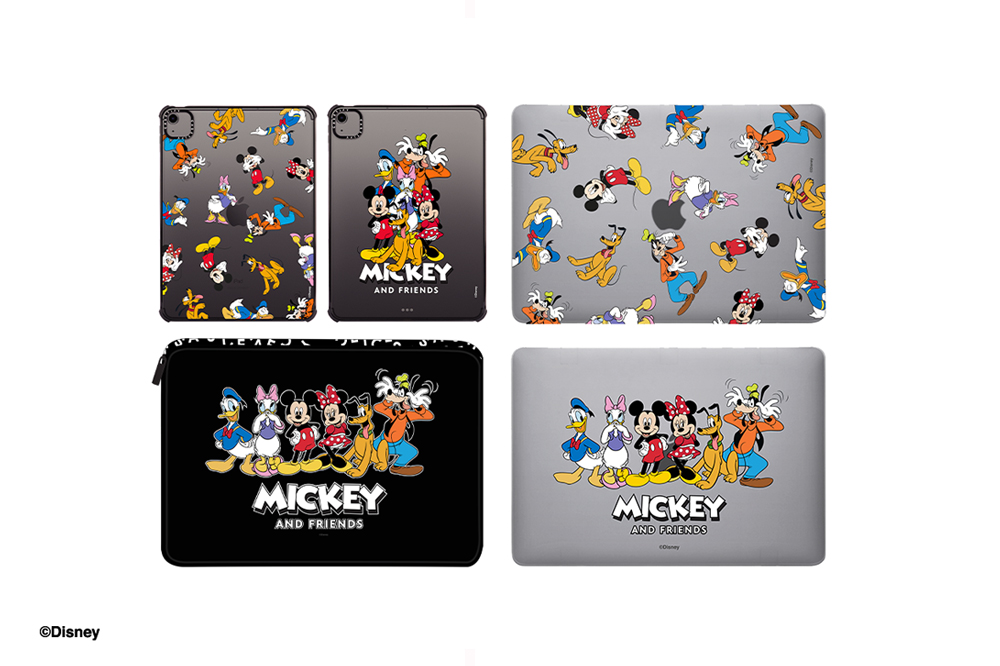 Protect your laptops and tablets with the collection's clear and dark laptop cases and covers. With the characters neatly spaced on the design and ready to accompany you, you'll never be lonely when you're studying or doing work again.
The Mickey & Friends x Casetify Collab Is A Constant Reminder That Friendship Is Golden
With Mickey & Friends being the #squadgoals we aspire to have, get matchy phone cases for you and your bestie so you can show your appreciation for them. 
The collection will be launched from 18 January 2023 on Casetify's website, Casetify Co-Lab app, and in stores. The collection offers cases for different phone model types, with prices ranging from $58 to $82 USD (~S$76.67 to S$108.39).  
All images courtesy of Casetify.
Also read: 
Aespa x Casetify Takes Phone Cases To The Next Level With A Cyberpunk Theme Inspired By Their Top Hits