Casetify x Nissin 
Nissin cup noodles are no stranger to any Singaporean's kitchen since they are the perfect snack in between meals or during a late-night Netflix marathon. If you want to proclaim your love for cup noodles, Casetify allows you to do so with their latest collaboration with Nissin. The collection comes with handphones cases, AirPods cases and a wireless charger.   
Handphone Case
The collaboration between Casetify and Nissin commemorates the 50th anniversary of the release of cup noodle, which was first produced in 1971.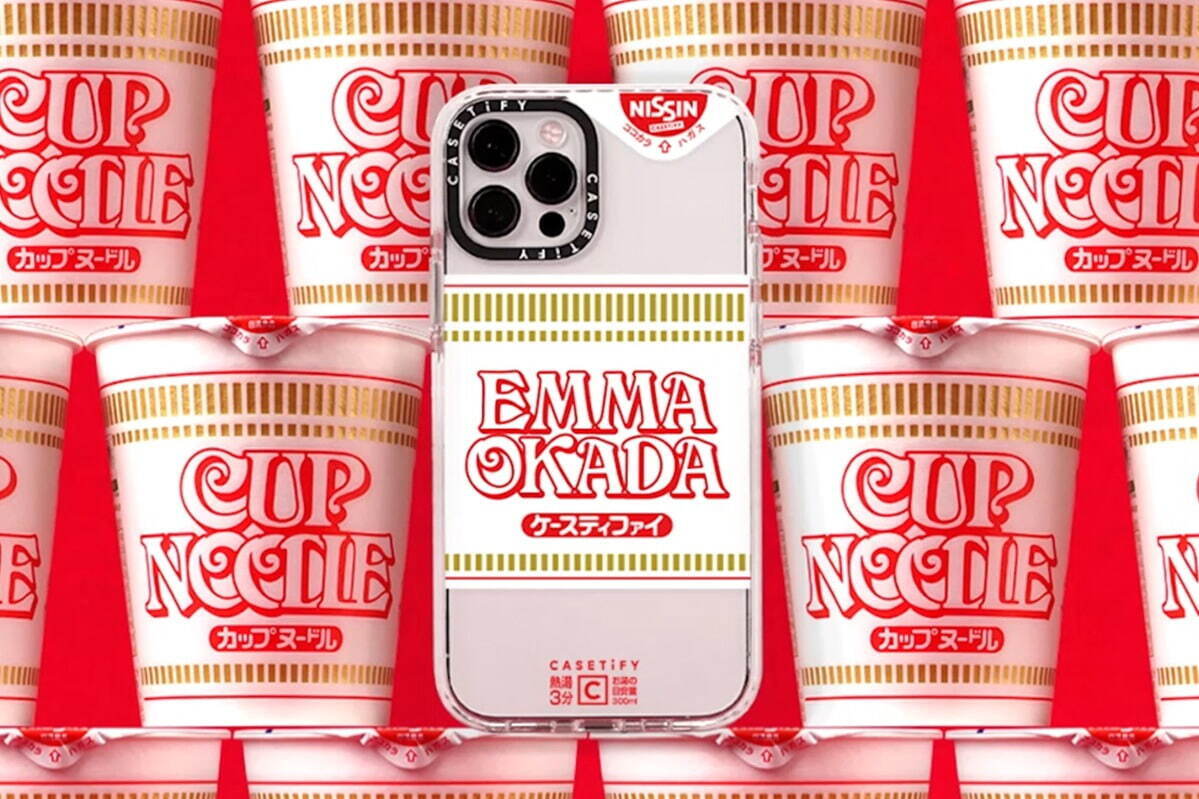 Nissin fans can get a customised handphone case by changing the iconic "Cup Noodle" wordings to their names. In addition, you will notice how the "opening" of the cup noodle is placed on the top right corner of the case ‒ this adds a playful touch to the design. 
Another handphone case in this collection is the sticker case. It features motifs of Nissin's cup noodle flavours such as seafood, curry and chilli tomato.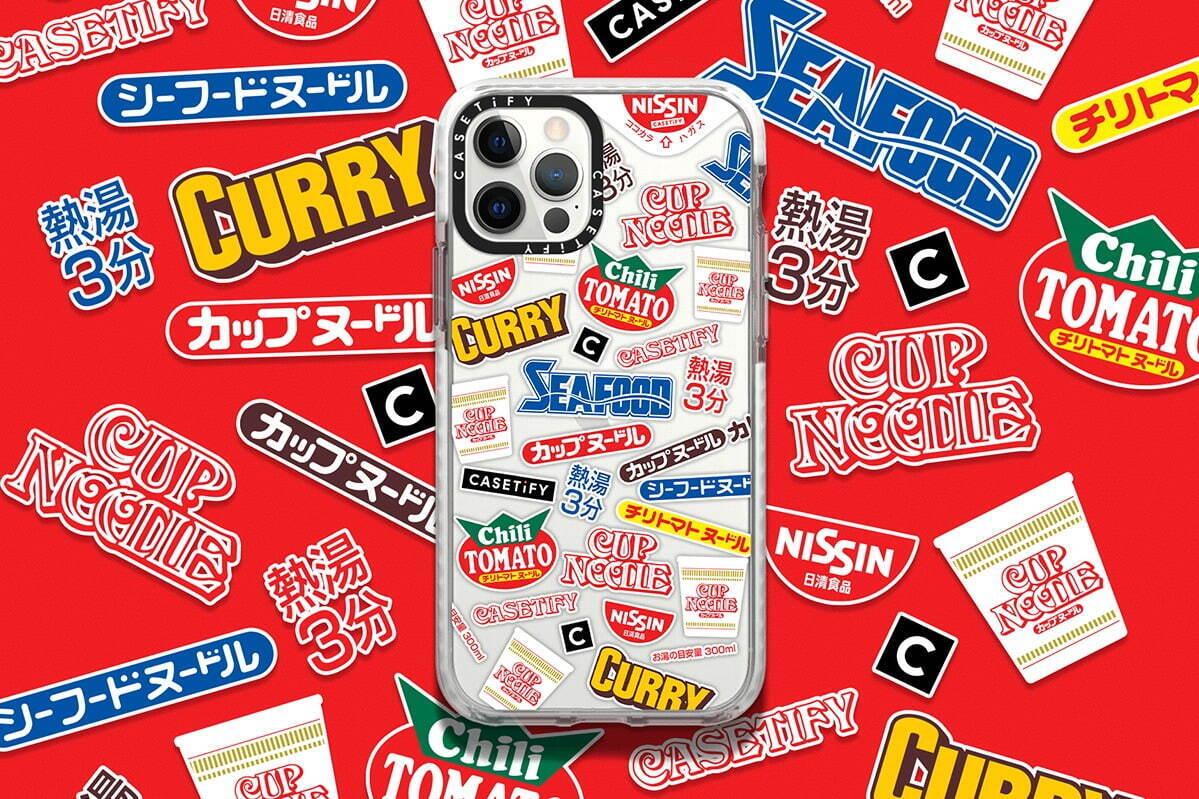 Plus, Nissin's signature "Hot Soup 3 Minutes (熱湯3分)" is also part of the sticker party.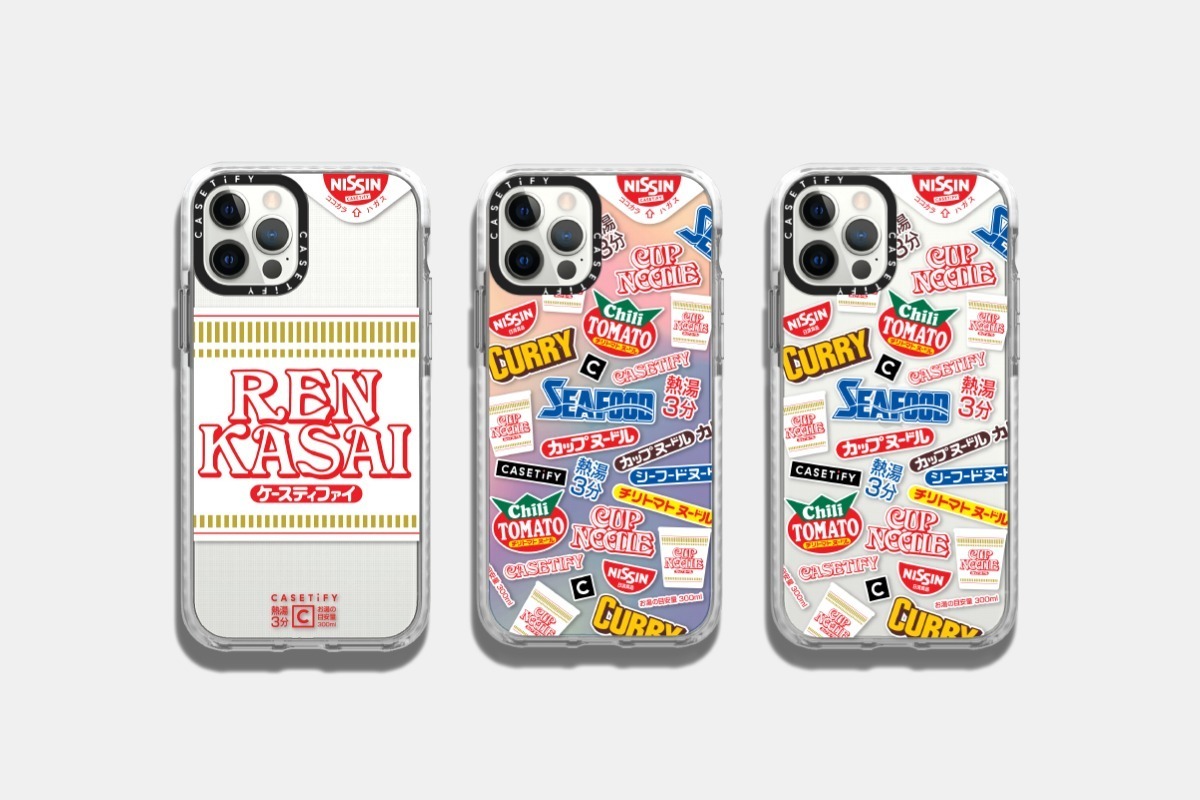 The sticker case comes in 2 colours, transparent and hologram. 
Also read: 
BTS x Casetify Phone & AirPods Cases, Phone Slings And Apple Watch Bands Will Drop On 19 November 2019
AirPods And AirPods Pro Case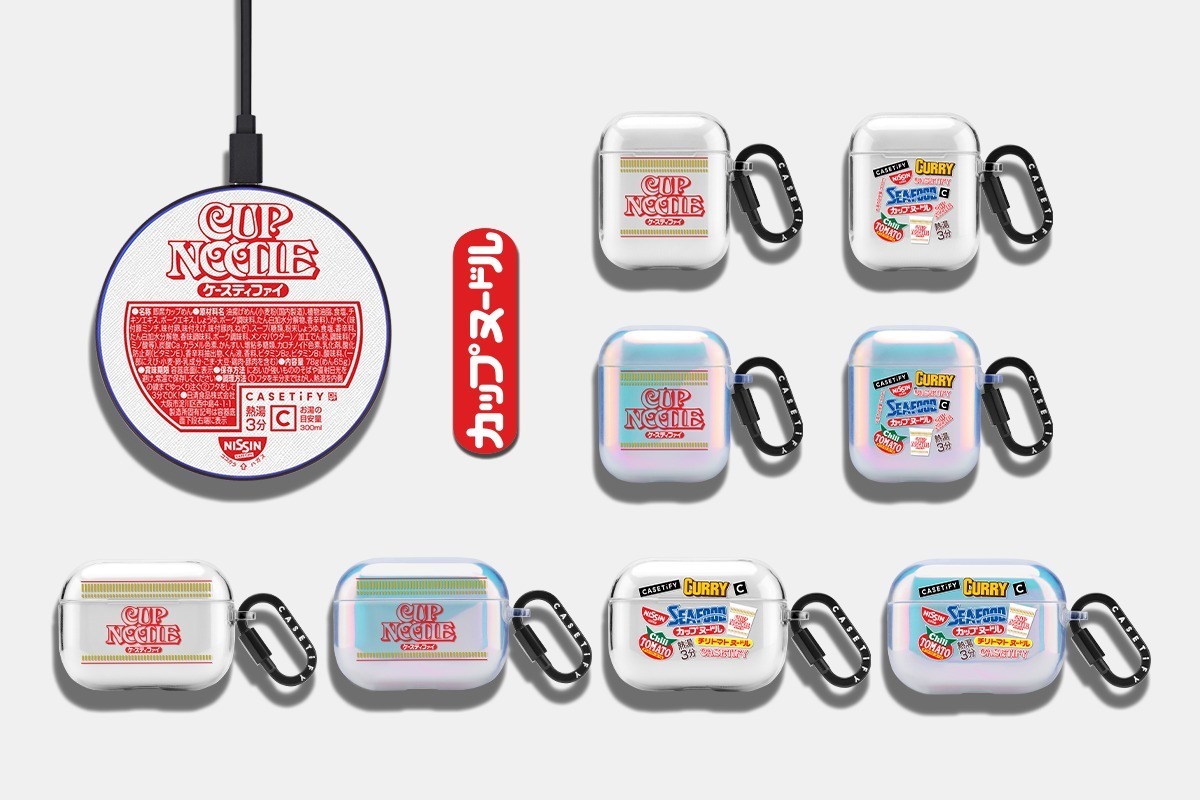 Your cravings for cup noodles will be triggered every time you store your AirPods or AirPods Pro in one of these adorable Nissin cases. They are available in the design of Nissin's "Cup Noodle" logo as well as the various flavour stickers. 
The designs for both AirPods and AirPods Pro cases are the same and you get to choose between a hologram or transparent casing. 
On top of it, every case comes with Casetify's luxe metal ring. 
Wireless Charger
Simple actions like charging your handphone can be made interesting with this Nissin wireless charger.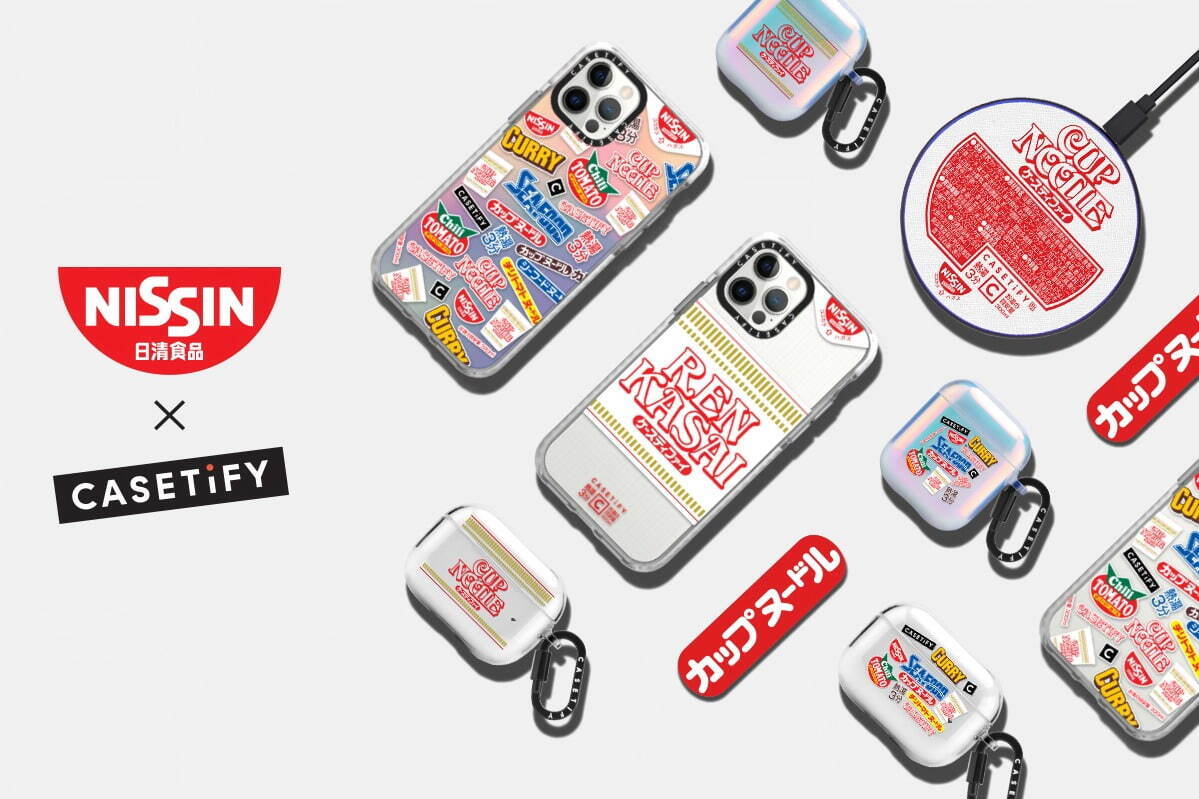 The wireless charging pad is shaped like the lid of a Nissin cup noodle and even comes with the ingredients written in Japanese. 
Satisfy Your Cup Noodle Cravings With Casetify x Nissin Handphone Accessories
Besides Nissin, Casetify has done several collaborations before, such as with Pokemon and Hello Kitty. Currently, the retail prices for Casetify x Nissin handphone accessories are not available. More information about it can be found through Casetify Japan's official online store for now – fingers crossed these make their way over to Singapore soon. 
All images courtesy of Casetify. 
Also read: 
Sanrio x Nissin Cup Noodles Merch Will Satisfy Your Love For Hello Kitty, Gudetama & Instant Noodles