BTS x Casetify Collection
Korean superstars BTS and tech accessories brand Casetify are launching a collection together. It features phone and AirPods cases, phone slings and Apple Watch bands designed specially for the ARMY to keep BTS close to their hearts.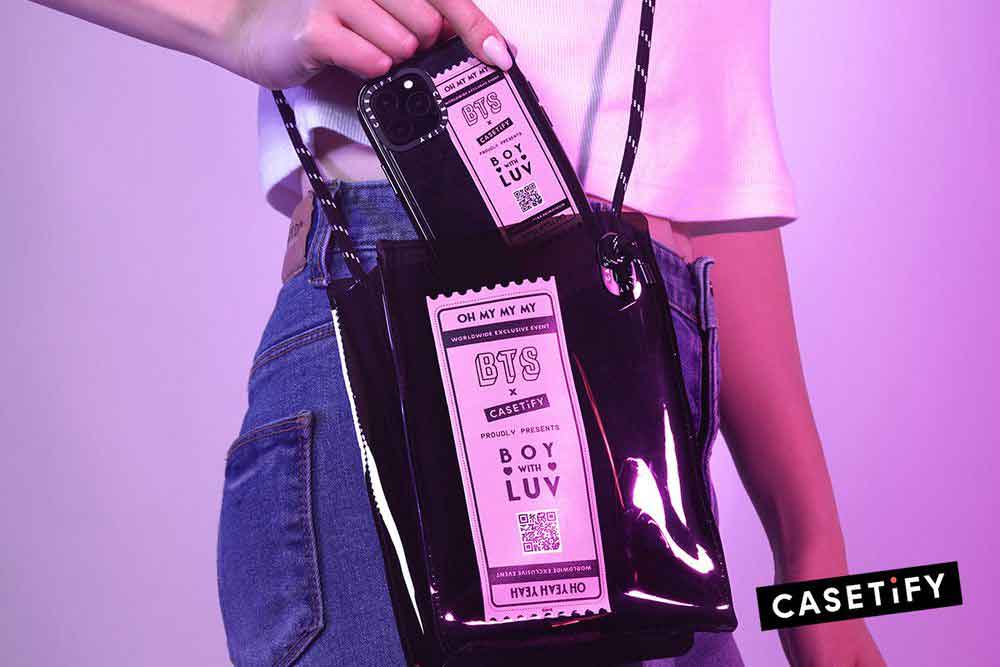 Let's have a look at this funky collection.
Inspired by Boy With Luv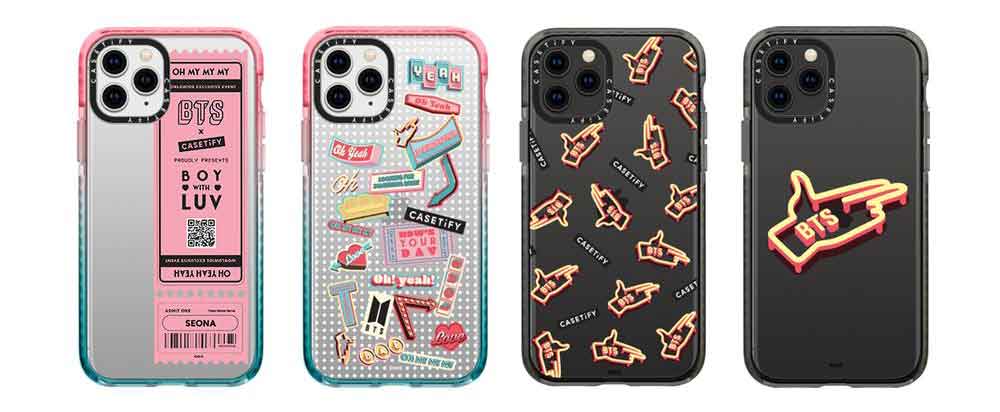 The range of tech accessories is inspired by BTS' hot-selling album Map of the Soul: Persona. More specifically, the designs take reference from their music video for Boy With Luv, a track that the band released earlier this year with American pop star Halsey.

For each of the products—namely, phone cases, AirPods cases, Apple Watch straps and phone slings—there are 4 different designs to choose from. Two designs will be in a classic black decorated with the letters 'BTS' encased in what looks like a neon hand sign.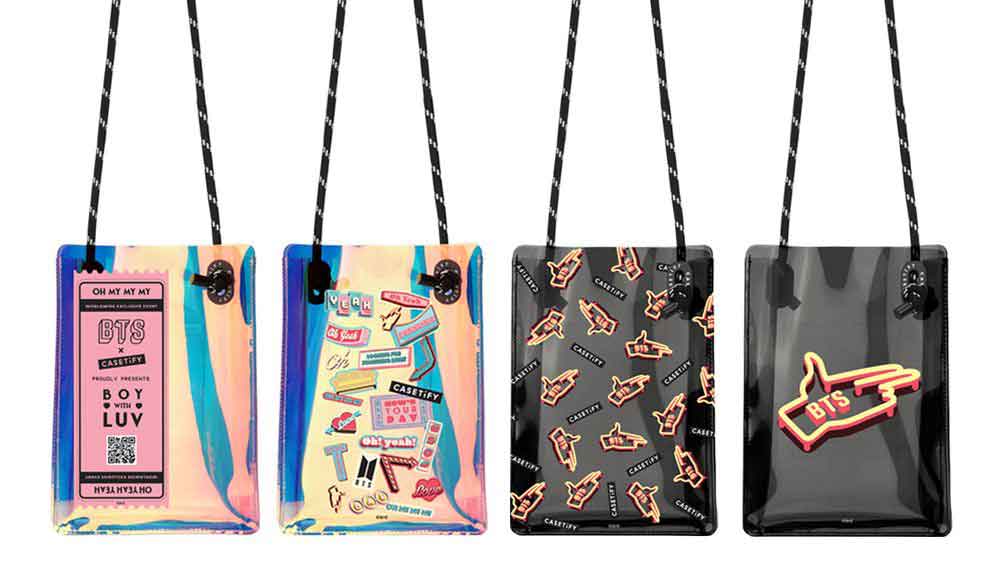 The other 2 designs are in pastel tones, reflecting the aesthetic of the Boy With Luv video. The catchy hook of the song 'Oh My My My' appears as stickers that are plastered over the pastel designs.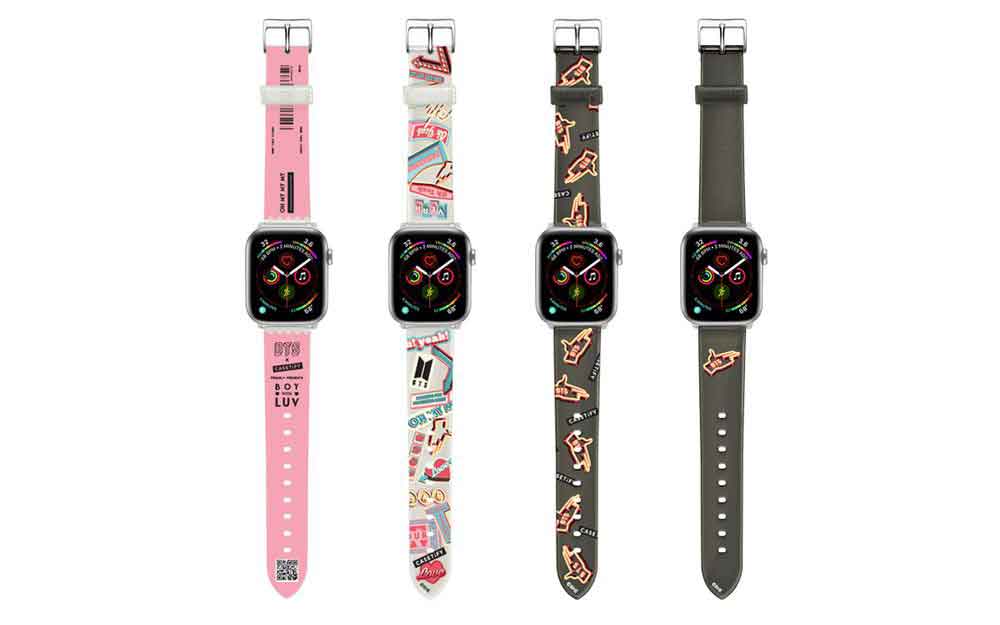 These Apple Watch bands will keep BTS close to you wherever you go. Apple recently launched the Apple Watch Series 5, with cases made of aluminium, stainless steel, ceramic or titanium that will contrast nicely with the graphics on the BTS x Casetify straps. 
Wireless charging pads and iPad cases available too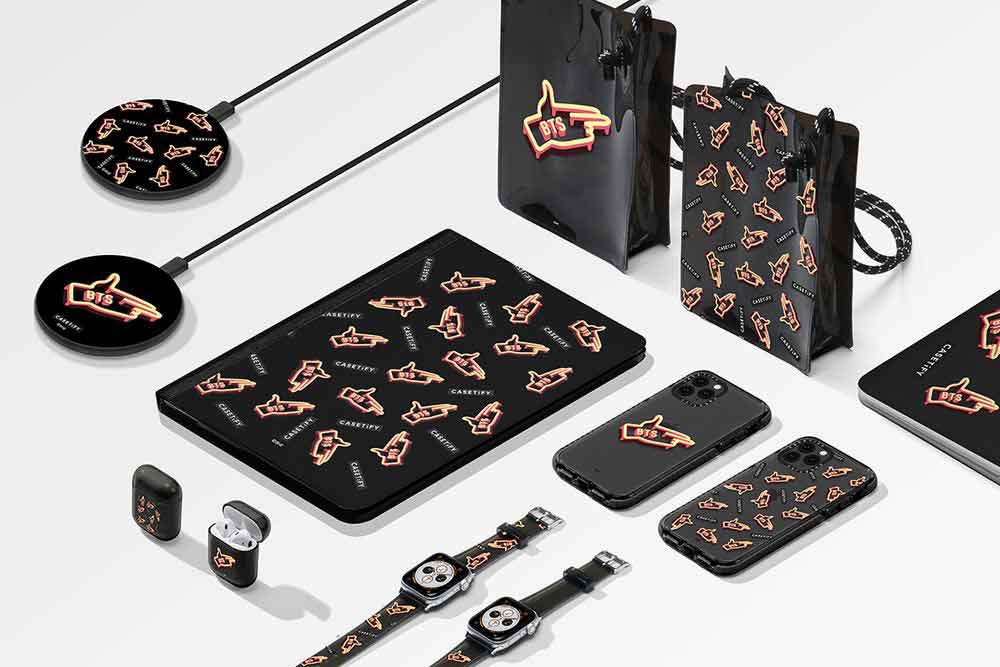 Check out what the collection looks like as a whole. It seems like there will be wireless charging pads and iPad cases available as well.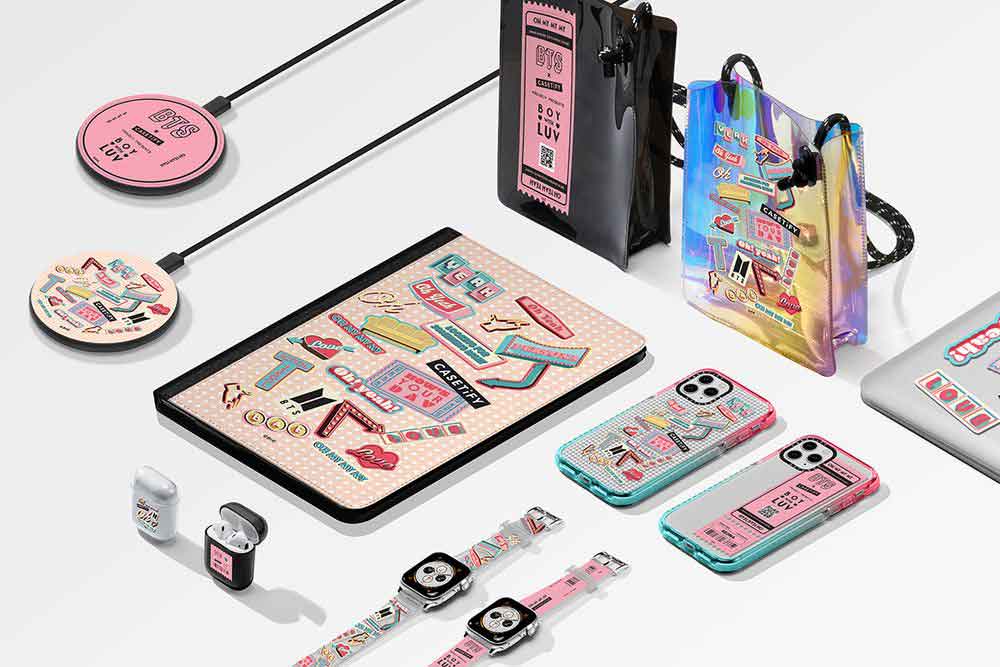 How to get your hands on the products
For now, you can join the waitlist on Casetify's website, using a Facebook account or email address. You will be notified when the collection drops on 19 November 2019. 
BTS x Casetify Collection of Phone Cases, AirPods Cases, Phone Slings, Apple Watch Bands Will Drop On 19 November 2019
These BTS x Casetify accessories will look great as a matching set on a night out, especially under neon lighting.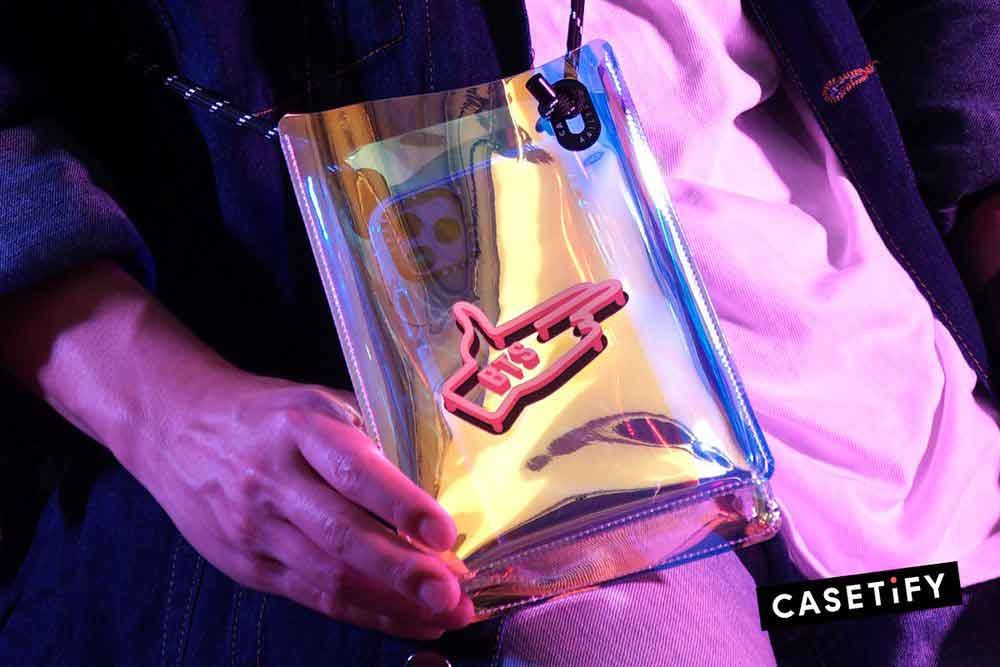 Remember to sign up on Casetify's waitlist so you can get first dibs when this collection launches on 19 November 2019. 
Also read:
15 Quirky AirPods Cases Under $9 With Designs Like Adventure Time & Tsum Tsum
All images: Source