Chanel Card-Themed Bags
Poker cards are one of the most versatile games that you can bring to a gathering. Whether it's for a drinking game like King's Cup or a mind-challenging one like Stress, these simple cards will provide you with a night of endless fun. To score you extra luck during your next game, Chanel has released a collection of card-themed bags inspired by playing card suits.
The bags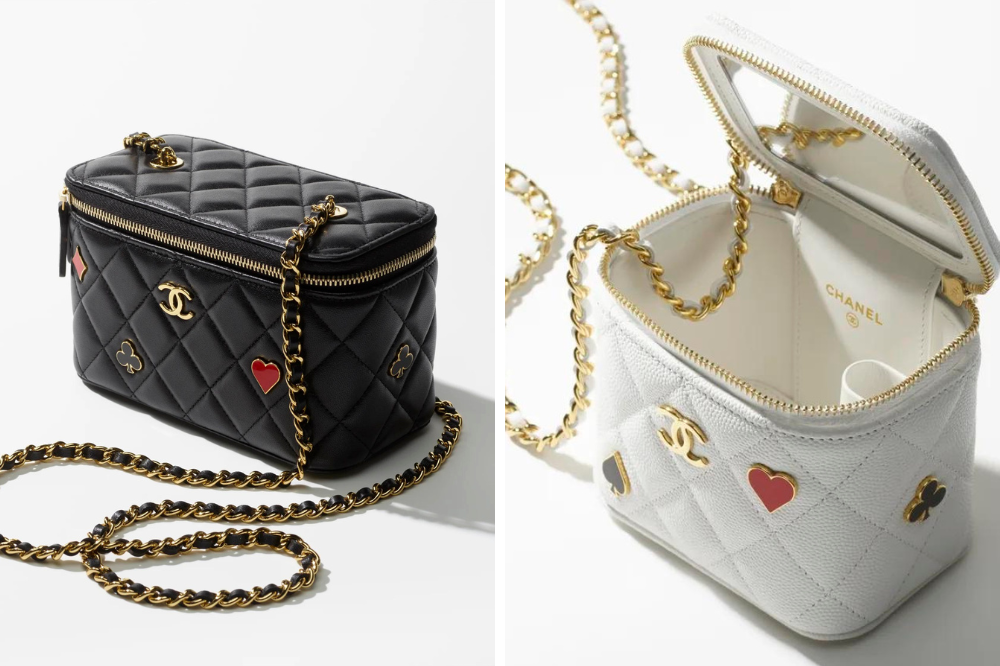 The collection stars the Vanity Bag with Chain in black, complete with details of hearts, clubs, diamonds and spades around the sides. It's 9.5cm long and 17cm high, perfect for storing all your makeup essentials — with extra room to bring a deck of cards too. 
For those who prefer small bags, a smaller and chunkier version is also available in white. The colour palette closely resembles an actual deck of poker cards, measuring at 8.5cm wide and 11cm high. It's also inclusive of a lipstick holder to ensure your fave lippie stays snug.
Both bags also come with a mirror on the inner lid, with the black vanity bag retailing at $3,780 while the small white vanity bag at $3,370.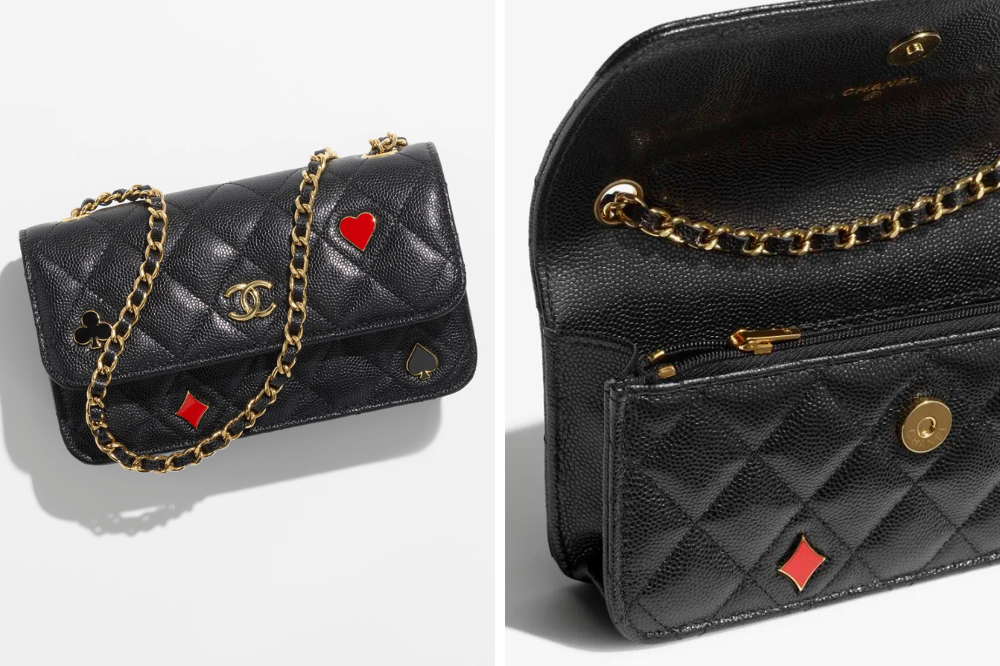 Store your handphone safely in the Flap Phone Holder with Chain, featuring card slots and a zipper compartment. It's the largest bag in this collection, measuring at 18.5cm wide and 10cm high. The bag is retailing at $4,520.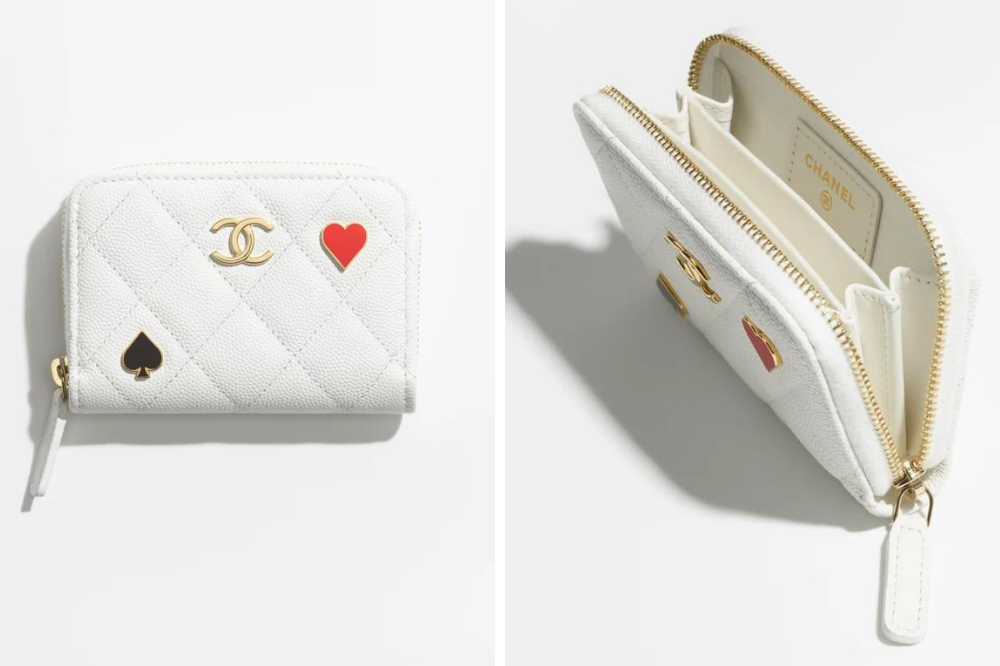 Minimalists can check out the Zipped Coin Purse, a small wallet to store your loose change and EZ-Link cards. It's 7.5cm wide and 11cm high — just the right size to keep track of your ban luck or poker winnings of the day. The coin purse is retailing at $880.
These Card-Themed Bags From Chanel Will Score You Extra Luck During Social Gambling Sessions
With Chanel's cute card-themed bags by your side, you might score extra luck when going all in for your next social gambling session. The full collection is available to purchase on Chanel's website via contacting Chanel's customer care. 
In the meantime, check out Louis Vuitton's Valentine's Day collection with heart-shaped bags in pastel hues. 
All images courtesy of Chanel.
Also read:
Louis Vuitton's Valentine's Day Collection Has Heart-Shaped Bags In Pastel Hues To Celebrate Love