Choi Woo Shik Facts And News
Choi Woo Shik, one of the stars of the Oscar-winning Parasite movie, is back to grace your screen with his new film, Time to Hunt. If you can't get enough of the versatile actor, here are 20 facts about Choi Woo Shik for you to feed on.
1. Moved to Canada as a child
Choi Woo Shik was born in Seoul, South Korea on 26 March 1990.
When he was 10 years old, the actor migrated to a city called Coquitlam in Vancouver, Canada with his family. 
2. Was ostracised in middle school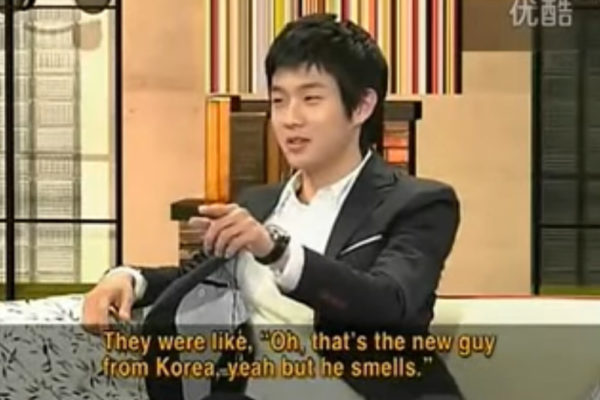 Source
When Choi Woo Shik first moved to Canada, he couldn't speak English at all and struggled with making friends. 
The actor received hurtful comments whenever he brought Korean food to school for lunch. The other students said his kimchi was smelly, and left him alone.
Fortunately though, the actor managed to befriend a group of Korean students while in high school, and formed a 14-member clique called FF14, short for Friends Forever 14.
3. Goes by Eddie
Choi Woo Shik's English name is Edward, but friends and family call him by the nickname Eddie.
4. Went back to Korea to pursue acting
Source
Choi Woo Shik decided to return to South Korea for an audition in 2011. He landed in Seoul a day before his audition and had 6 hours of sleep before the big event. Tired, unprepared and, according to him, "dressed terribly", he failed his first audition.
However, he didn't give up and eventually made his acting debut in a period drama, The Duo (2011).
5. Parents disapproved of his acting career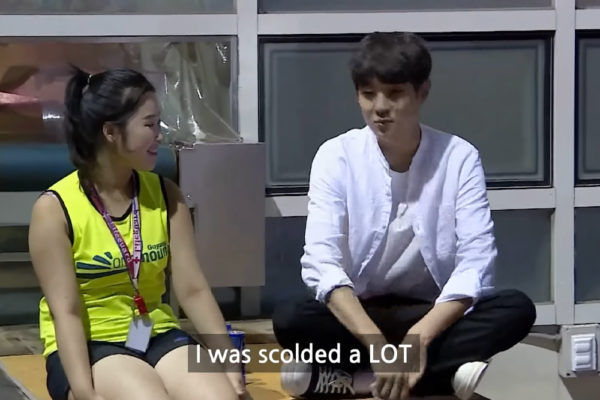 Source
At the time that Choi Woo Shik flew to Korea for his first audition, he was studying in Simon Fraser University, and was well on his way to getting his Bachelor of Arts. His decision to drop out of school for his acting dream didn't sit well with his parents at first.
The actor got his way in the end and pursued a degree in cultural studies at Chung Ang University in South Korea while acting at the same time.
6. Was under JYP Entertainment
JYP Entertainment is a South Korean agency that is mainly known for producing top K-pop idols. Choi Woo Shik, however, joined the company as an actor.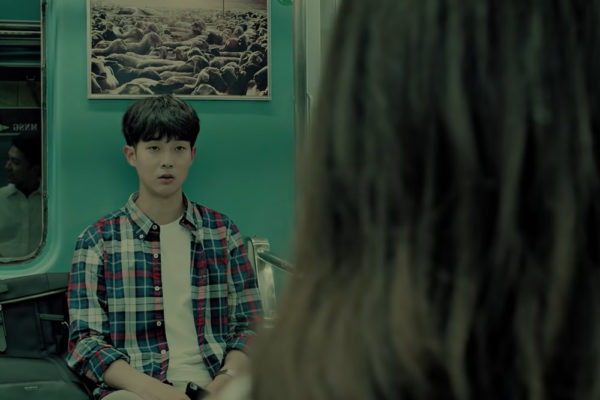 The actor in DAY6's Congratulations music video
Source
He appeared in some music videos for DAY6, a boyband under JYP Entertainment.
His contract with JYP ended on 7 November 2018 and he decided not to renew it. He is now under Management SOOP.
7. Rose to stardom with Set Me Free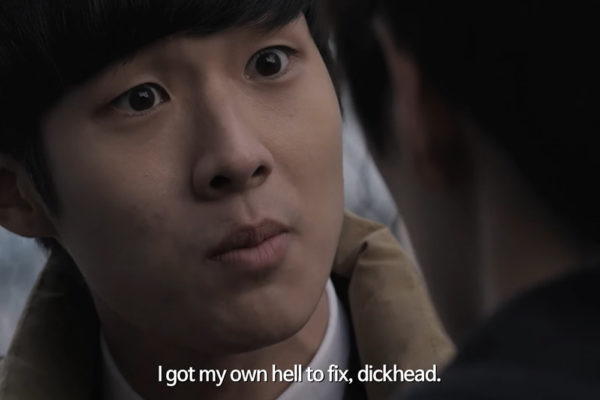 The actor in Set Me Free (2014)
Source
His first taste of stardom came after his lead role in Set Me Free (2014). The film follows a high school boy, played by Choi Woo Shik, who is put in a group home by his irresponsible father. As he reaches the age of 16, he becomes too old to remain at the home. Choi Woo Shik's character then enters a Catholic boarding school while pretending to want to be a priest, just so he has food and shelter.
8. Has acted in sitcoms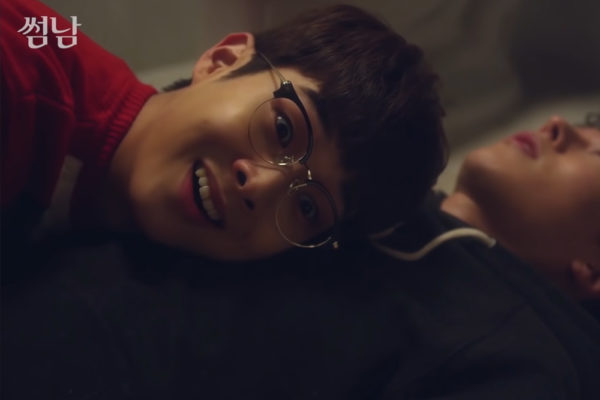 Choi Woo Shik in The Boy Next Door (2017)
Source
Many might know him from his role in Parasite but the actor doesn't just keep to serious and intense films.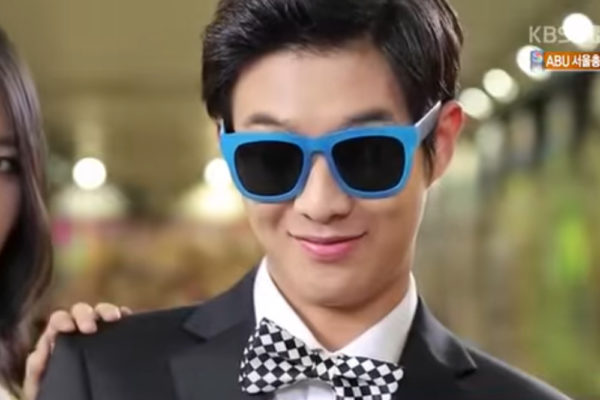 The star in Family (2012)
Source
Choi Woo Shik has also acted in his fair share of sitcoms, including Family, also known as Shut Up Family, and The Boy Next Door.
9. Achieved international acclaim with Train to Busan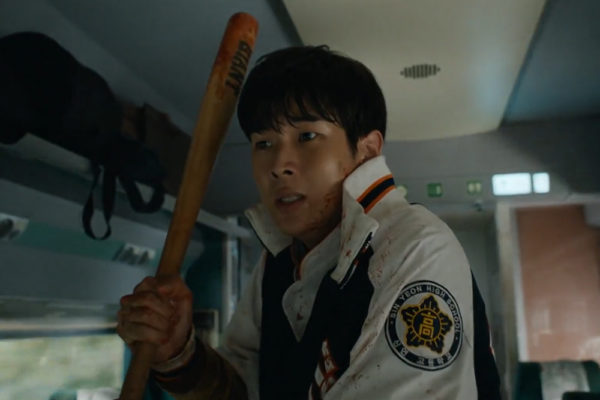 Choi Woo Shik in Train to Busan (2016)
Source
Prior to Parasite, the actor starred in another internationally successful film, Train to Busan (2016). The movie premiered at the 2016 Cannes Film Festival and grossed US$93.1 million worldwide.
10. Has worked with Parasite director Bong Joon Ho twice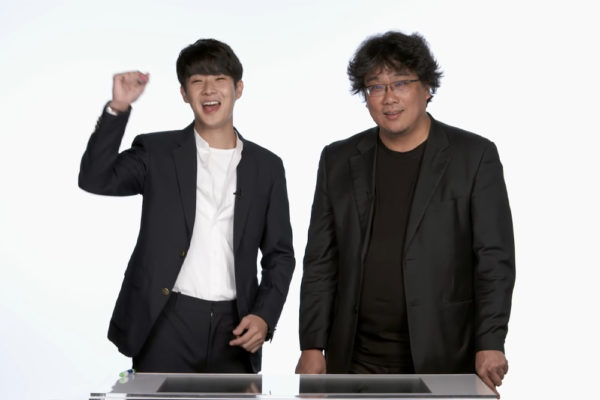 Source
Bong Joon Ho, the director and mastermind behind Parasite (2019), is known to be chummy with his actors. Choi Woo Shik and Bong Joon Ho are especially close since the pair also worked together on the Netflix movie, Okja (2017).
Also read:
Oscar-Winning Movie Parasite Could Very Well Have Been A Singaporean Tale On Class Struggle 
11. Has "sibling chemistry" with his Parasite co-star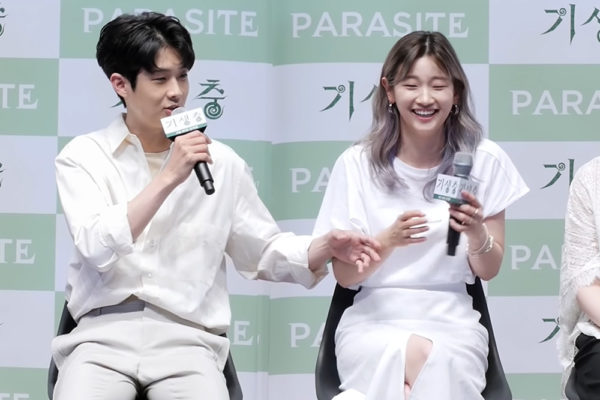 Source
Choi Woo Shik and Park So Dam acted in Parasite as a pair of siblings, Ki Woo and Ki Jung. Fans have commented that they look alike, and that their "sibling chemistry" is off the roof.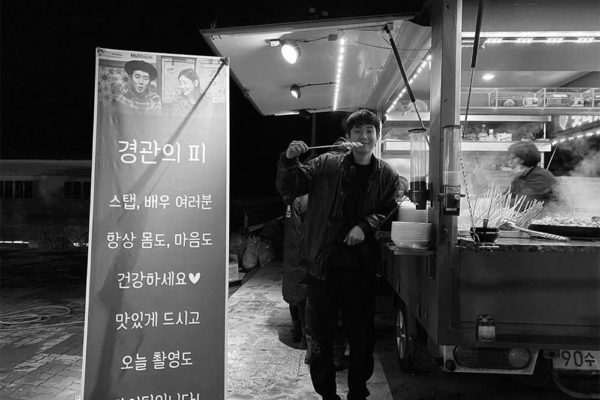 The actor in front of the food truck sent by Park So Dam
Source
Park So Dam also sent the actor a food truck to the set of The Policeman's Lineage, a film that is currently in the works, to show her support for him.
12. BFFs with V and Park Seo Joon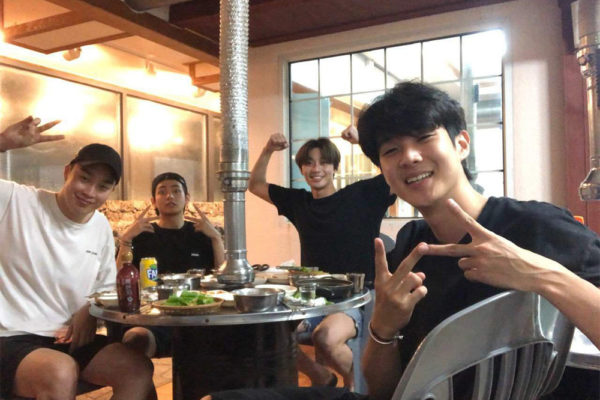 Source
To add to his list of friends, Choi Woo Shik is part of a BFF squad known as "WOOGA", consisting of V from BTS, Park Seo Joon, Park Hyung Sik from ZE:A and musician Peakboy.
Choi Woo Shik and Park Seo Joon are so tight that rumours of them being a gay couple have surfaced in the past, which Choi Woo Shik personally denied.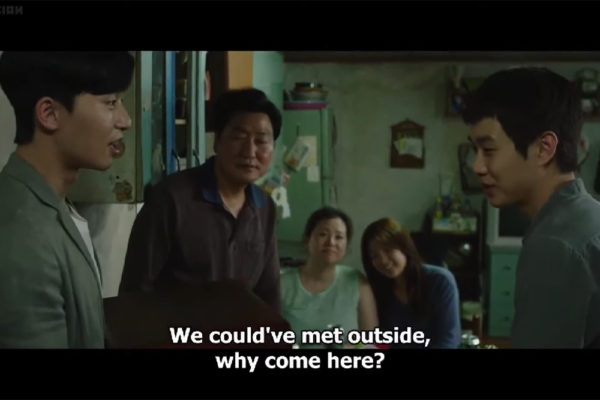 Park Seo Joon's cameo in Choi Woo Shik's movie, Parasite
Source
The pair are always making cameos in each other's works, including The Divine Fury (2019) and Parasite (2019).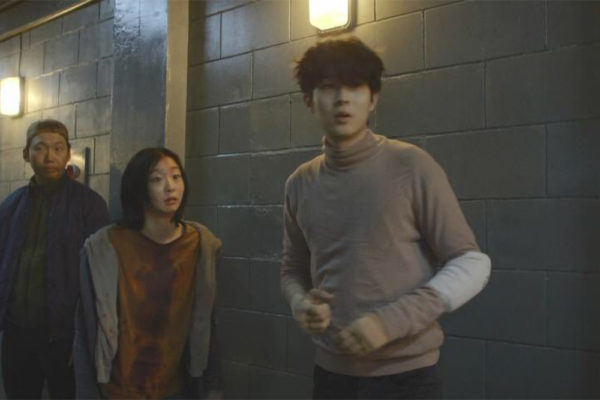 Choi Woo Shik and Kim Da Mi in The Witch: Part 1. The Subversion
Source
A notable coincidence is how the BFFs have both worked with Kim Da Mi on separate shows: Choi Woo Shik in the mystery action film, The Witch: Part 1. The Subversion (2018), and Park Seo Joon in the recent K-drama Itaewon Class (2020).
13. Is not a good speaker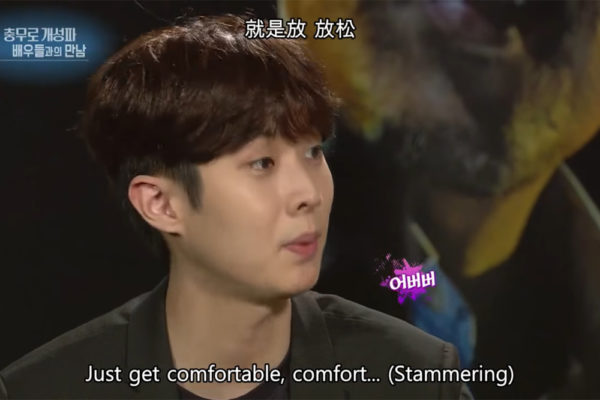 Source
Despite being an actor, Choi Woo Shik isn't the best speaker. He tends to stammer during interviews, causing his co-stars to laugh at his adorable blunders.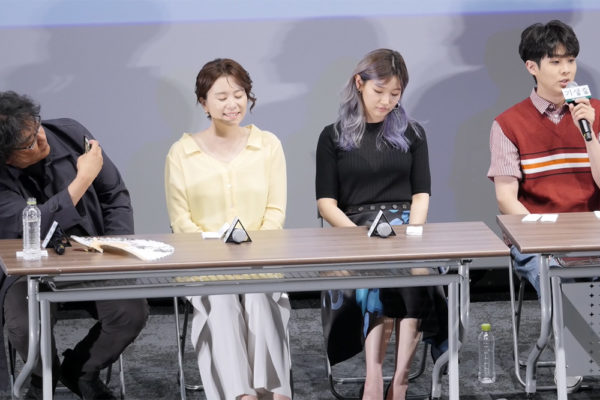 Source
During a press conference for Parasite, director Bong Joon Ho was spotted taking a picture of the actor while he spoke. Actor Song Kang Ho (who played Choi Woo Shik's father in the movie) also commented that "Choi Woo Shik has good energy today", referring to Choi Woo Shik's unusually fluent replies during the event.
14. Likes to travel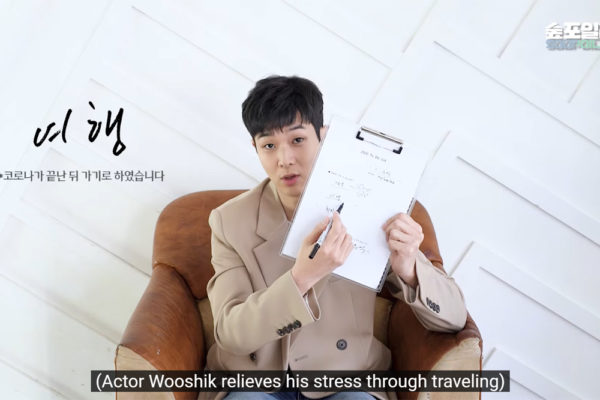 Source
The star is a travel junkie and has expressed his desire to travel anywhere—even within Korea—when he can.
15. Is a lightweight drinker
The actor's tolerance is 1.5 bottles of soju and he admits that though he enjoys the atmosphere while drinking, he isn't a good drinker. 
16. Has an adorable pet dog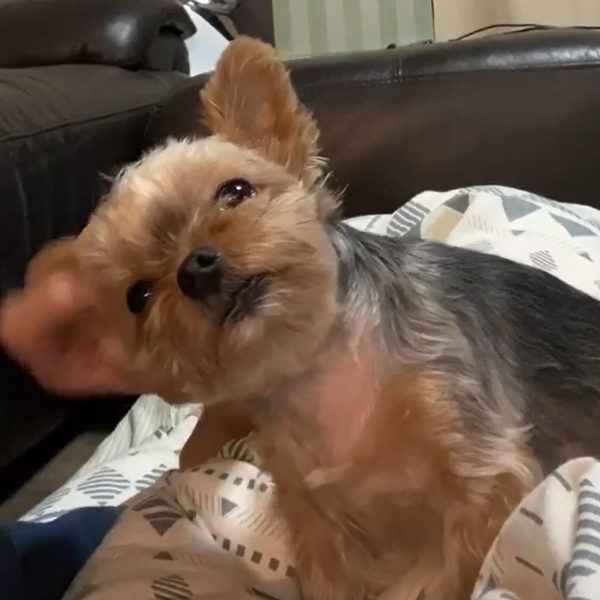 Source
The celeb has a doggo named Choco.
Fun fact: Choco seems to be a popular name among Korean actors for their pups—Lee Min Ho's pet dog has the same name.
17. Has difficulty with action scenes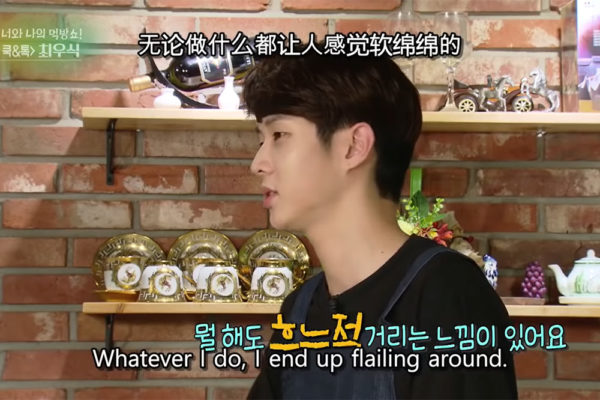 Source
Choi Woo Shik found it difficult to film his action scenes for the movie Monstrum (2018) and jokingly blamed his body for it. He said, "Whatever I do, I end up flailing around. In 'Monstrum', I made up for the flailing by taking advantage of my sword."
He might have struggled with action scenes because of his body but it was also his physique that played a part in getting him the role in Parasite. Director Bong Joon Ho approached the actor after Okja, asking him to "stay skinny, because Ki Woo (Choi Woo Shik's character in Parasite) needs to be really skinny and kind of looking vulnerable."
18. Wants to venture into directing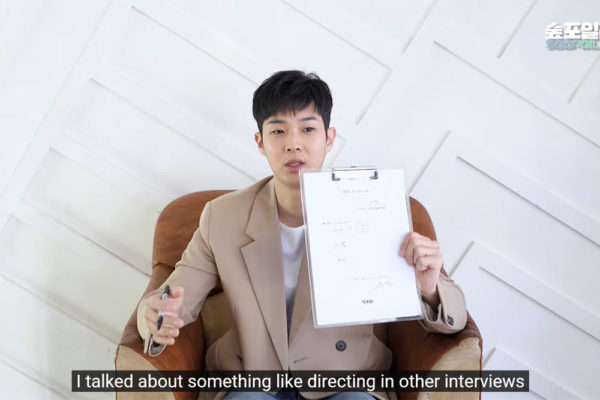 Source
The actor is trying to pick up directing via baby steps. In an interview, he says that he plans to use his spare time to do some scriptwriting and video editing to "get closer" to his goal.
19. Got tattooed for Time to Hunt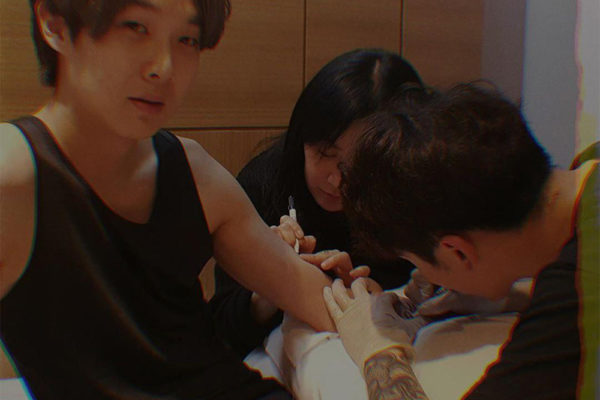 Source
For his role as Ki Hoon in Time to Hunt (2020), the actor got fake tattoos drawn to "make it believable that [he] was friends with the older guys", since he was the youngest of the cast.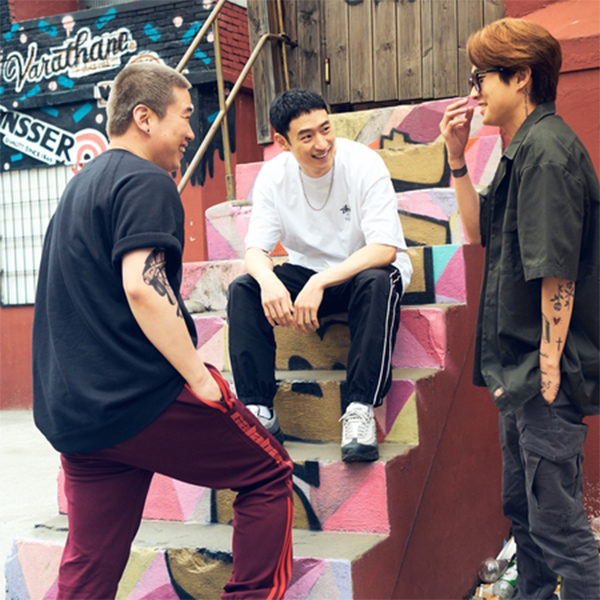 From left to right: Ahn Jae Hong, Lee Je Hoon and Choi Woo Shik for Time to Hunt
Source
The tattoos spanned his neck and arms, and the actor mentioned that he had to arrive early for shoots to prep for his tatted look, saying: "It took really long to do it. If we were filming at, for example, 6 o'clock, I had to arrive at like 4 o'clock."
20. Has more in store for his fans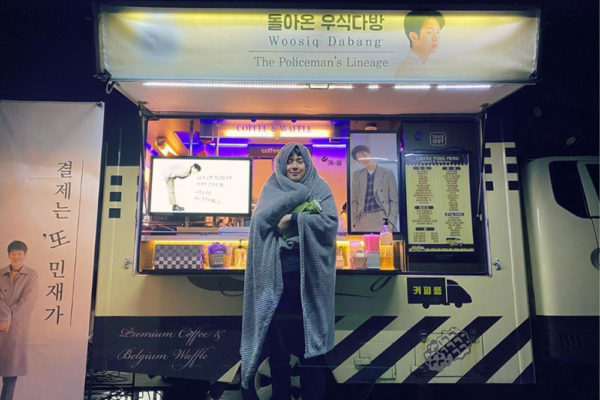 On the set of The Policeman's Lineage
Source
Besides The Policeman's Lineage, the Parasite actor is rumoured to be part of a star-studded cast for an upcoming movie, Wonderland. For now, word is that the cast will consist of Choi Woo Shik, Gong Yoo, Park Bo Gum, Suzy and Jung Yu Mi.
The star is also in talks to make his American film debut with Past Lives, though it remains unconfirmed for now. His company, Management SOOP, released a statement saying, "Choi Woo Sik is currently looking over the casting offer for 'Past Lives'."
Choi Woo Shik Is A Versatile Actor
Choi Woo Shik never fails to wow us with his roles, be it in Parasite, Train to Busan or Set Me Free. We expect to see more of the talented actor as he continues to act in new productions.
Also read:
20 Kim Soo Hyun Facts Including His Friendship With IU And Suzy, His Heart Condition & Upcoming Drama
Cover image: Source, source, source