Chrysan Lee On Struggling With Self-Identity
To the public eye, having an online presence seems like it's all fun and games. Doing skits on YouTube and sharing about your life on Instagram for thousands of views? The "Singaporean dream". But for Chrysan Lee, a familiar face to many fans who've watched Wah!Banana over the years, gaining popularity online also resulted in suffering from an identity crisis. 
Speaking to us in a recent episode of Ask ZULA, Chrysan shares her journey after dropping out of secondary school and joining Wah!Banana, struggling with her self-identity and eventually becoming an advocate for mental health awareness.
Starting a career in Wah!Banana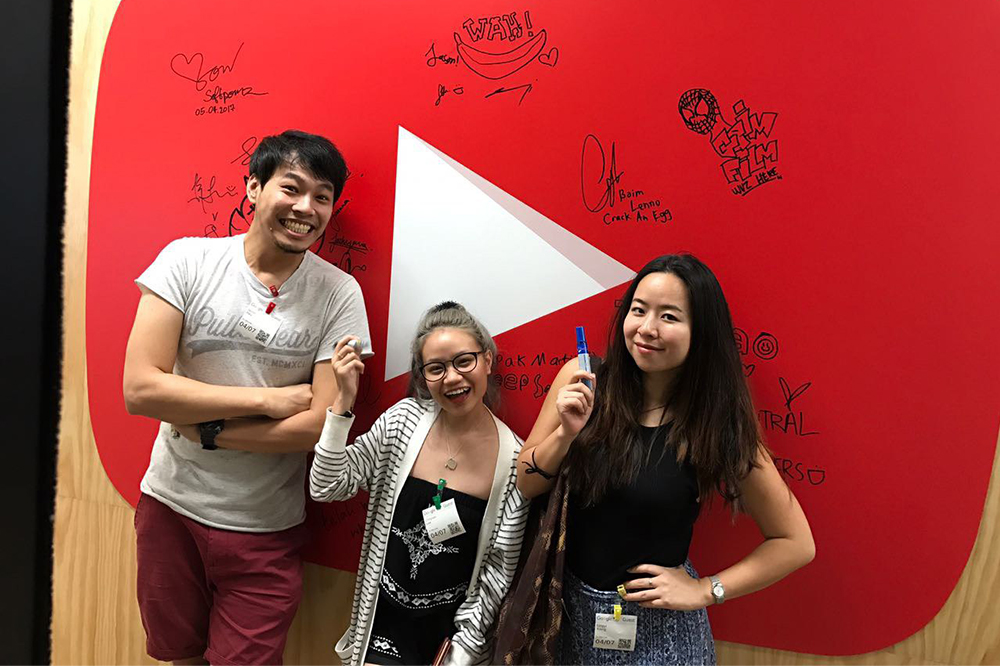 Chrysan as Wah!Banana's first employee
Image courtesy of Chrysan
FYI, for those who are only familiar with Chrysan on screen, her role at Wah!Banana was more than just being a talent. The 27-year-old was also the HR and accounts manager, on top of being a talent manager as well. 
As someone whose passion lies in mental health, Chrysan is also pursuing part-time studies in psychology. This meant that she worked during the day and studied at night — making full use of all 24 hours in a day and being busy AF. 
When Chrysan first joined Wah!Banana 10 years ago, it was just her and her two bosses, Jason and Lingyi. That's right — Chrysan was Wah!Banana's first-ever employee.
"I have no idea why they hired me, by the way," Chrysan shares. "I was very young and had no education nor social skills. I didn't know how to do anything. Even my acting was bad, yet they still hired me". 
All of the staff in Wah!Banana are also freelance talents, and thus Chrysan began her first full time job in managing social media accounts and video editing when she was only 17.
Making video appearances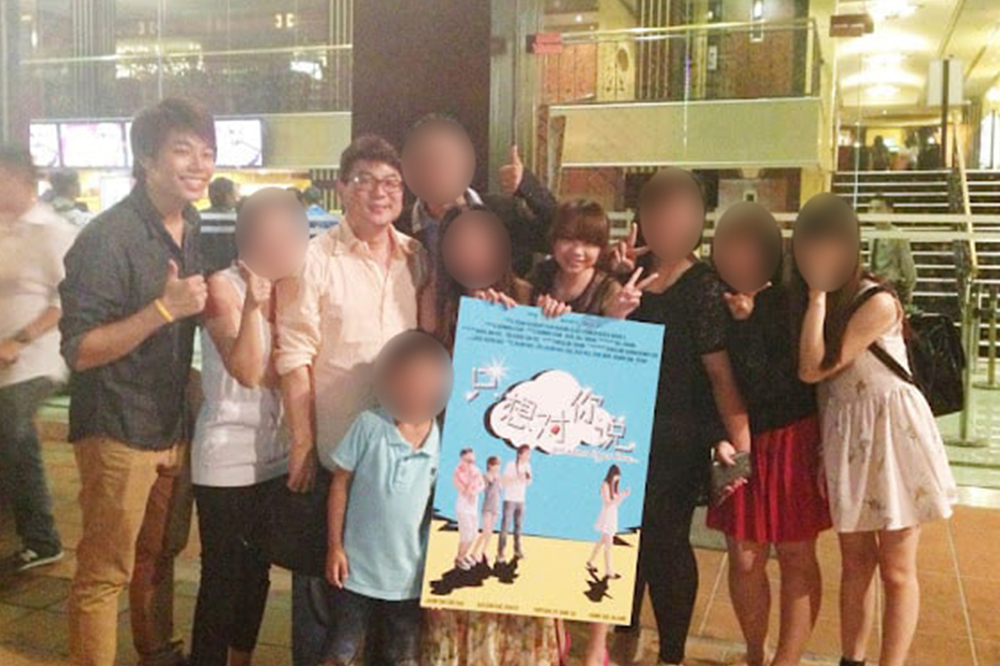 Joining Jack Neo's filmmaking class when she was 17
Image courtesy of Chrysan
When asked if making video appearances was something that she always wanted to do, Chrysan strangely replied "yes and no". 
Back then, Chrysan dropped out of secondary school. It's not common for many people in Singapore to do so, which she even described as "a horrible thing to do". After dropping out, she came across a filmmaking class held by Jack Neo called J Academy. That's where she met her current boss, Jason, who was in the same team as her. 
Here's how the conversation between them went: Jason asked, "Chrysan, do you want to act?" And Chrysan simply replied, "okay!". The rest is history.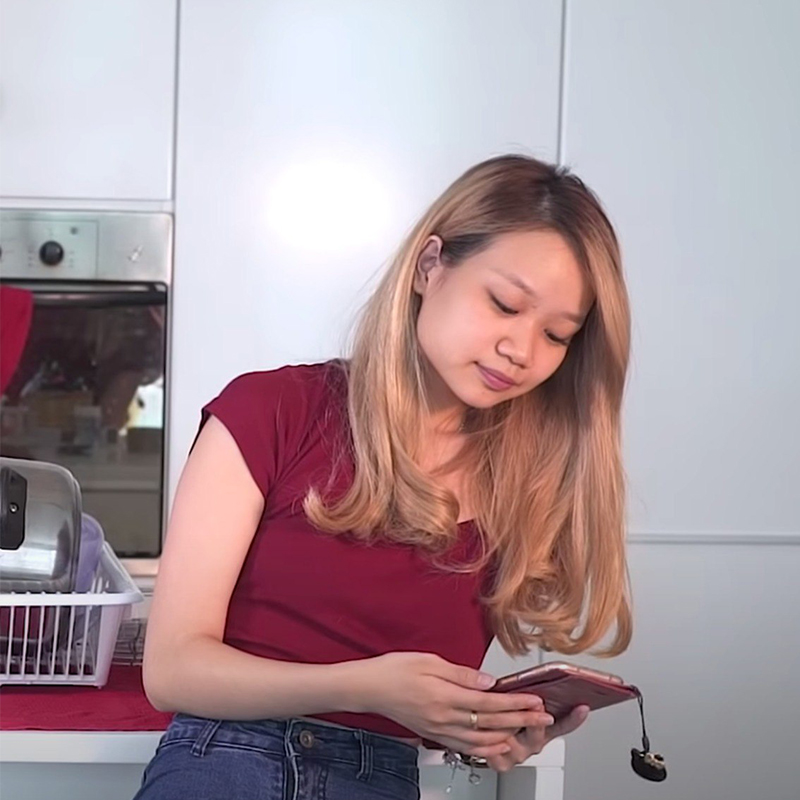 Chrysan in her "no eyebrows" era
Image courtesy of Chrysan
From then onwards, Jason started calling her more frequently to act. It seemed so easy for 17-year-old Chrysan back then, who opened up that "it didn't feel scary or awkward. I was young and felt like I was the star." Can we say "main character energy"?
"I didn't even have any eyebrows last time," Chrysan jokes. "I didn't do any eyebrow embroidery, my makeup was horrible and I had no personality. Yet somehow I still thought I was the shit." 
But over the years, Chrysan's confidence depleted. She began to feel different and uncomfortable being on camera, saying that it's almost awkward now.
Gaining online popularity over the years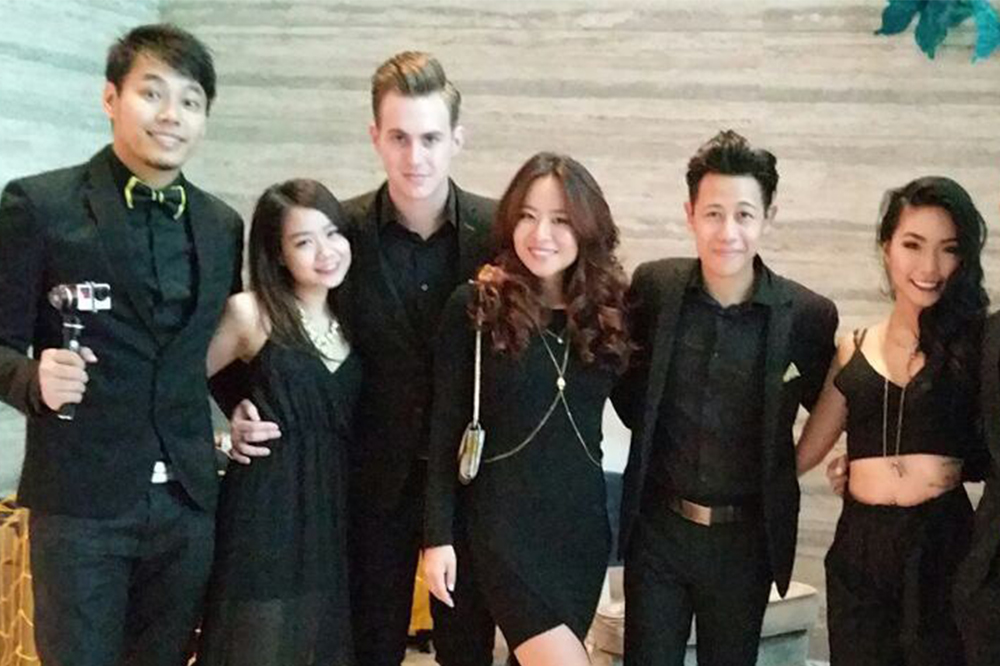 Wah!Banana crew at YouTube Fanfest
Image courtesy of Chrysan
Chrysan first realised that Wah!Banana was becoming popular when they reached their first million views on an old video. Plus, the very first video she was in, titled "Kiasu Singaporeans", also went viral, with over 2.2 million views to date.
There also weren't a lot of big players in the YouTube scene at that time, so Wah!Banana's relatable content resonated with a lot of Singaporeaans. 
The peak of their popularity? Not just hitting 1 million subscribers, but being invited to the YouTube Fanfest at Scape in 2015. "All of us were in the van wearing the same colour clothing, had yellow accessories and even had security bringing us out on a red carpet. It felt like we were the biggest celebs in Singapore."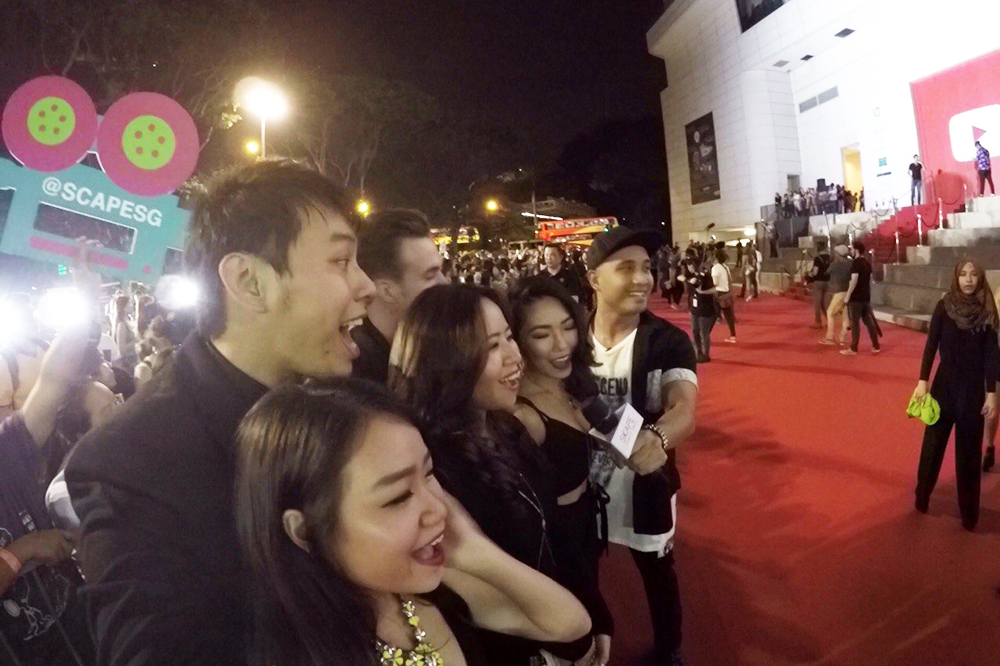 Walking the red carpet with security bringing them out 
Image courtesy of Chrysan
At the YouTube Fanfest, someone even gave Chrysan a bouquet of roses. "I think that was really our peak because when we went out we could really feel the difference. There were people staring, and recognising us and our content. It was a very cool feeling because it was such a huge accomplishment."
For a long time, Wah!Banana also held the title of "The Most Subscribed YouTube Channel In Singapore". Honestly, if you ask me, they definitely deserved to feel like the shit for such a big feat back then. 
Now that they no longer hold this title, Chrysan shares that it feels "a bit weird". However, she's still extremely proud of the unique shows they came up with. Seeing how they've grown from skits to reality shows and commercials truly makes Wah!Banana her pride.
Dealing with an identity crisis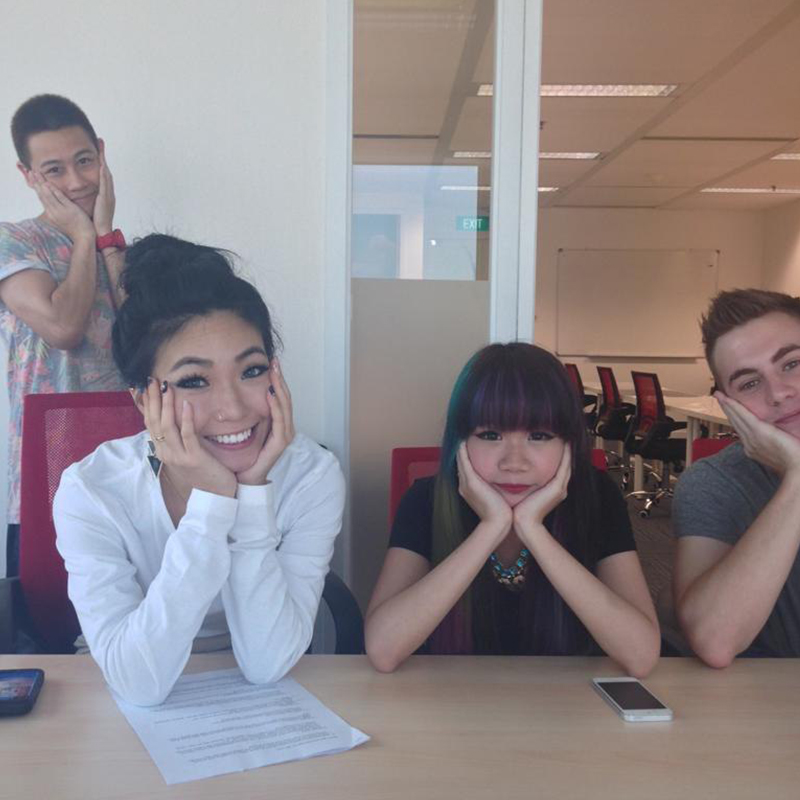 A young Chrysan with her Wah!Banana colleagues
Image courtesy of Chrysan
Despite the popularity and success, Chrysan grew to detest the pressure to be a role model online. When she was younger, she could post whatever she wanted without any fear of judgement. She bitterly noted that "people tend to accept others more on social media if you behave a certain way."
Of course, Chrysan's personality on YouTube and Instagram is different from how she really is IRL. For different channels and shows, she acts a certain way to fit the platform audience. But she would like to believe that these characters are still a part of her, just expressed in a different way.
"Even if I try to distance myself from social media, it's still a big part of my life. I'm not sure how to match my social media personality and how I feel inside nicely. There is a divide," Chrysan reveals.
"Because the human brain is so complicated, I suffer from self-identity issues. From time to time, I just want to delete all my social media accounts."
Also read:
Christabel Chua Shares How Having Trusted BFFs Played A Big Role In Her Journey As An Entrepreneur
Seeking help for mental health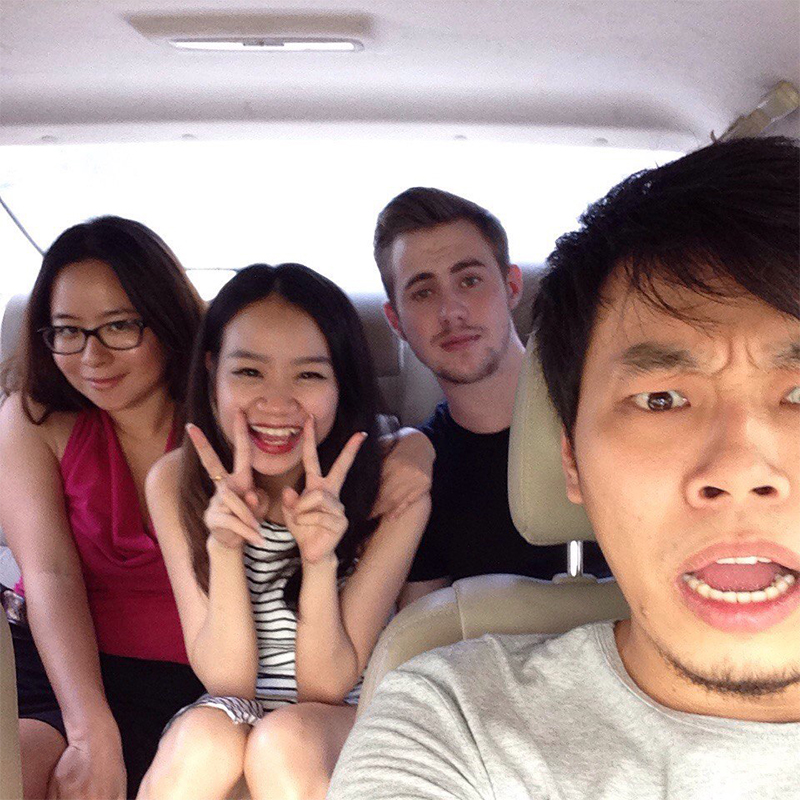 Chrysan with her two bosses, Lingyi and Jason, and colleague, Matthew
Image courtesy of Chrysan
Not many know that Chrysan has been suffering from depression and anxiety issues for many years. She first went to seek help from a doctor in 2016, but she soon realised these issues started way before that.
"I think it's my mum's passing when I was 15 that caused it. She battled cancer for 9 years — a very long time", Chrysan supposes. 
About 2 years ago, her mental health started affecting her work. Chrysan would do her work halfway and start crying out of nowhere, feeling pain in her chest. It was so bad that one side of her face would go numb too. "It's my anxiety telling me that I'm not good enough. I would get very nervous and go to the bathroom to cry." 
Amidst her hardships, Chrysan was very transparent about her issues with her bosses. In fact, they were one of the first few people she opened up to. She's thankful for their never-ending support, occasionally checking up on how she's doing and offering help. 
"As bosses, they listen. That's more than enough for me."
Spreading mental health awareness online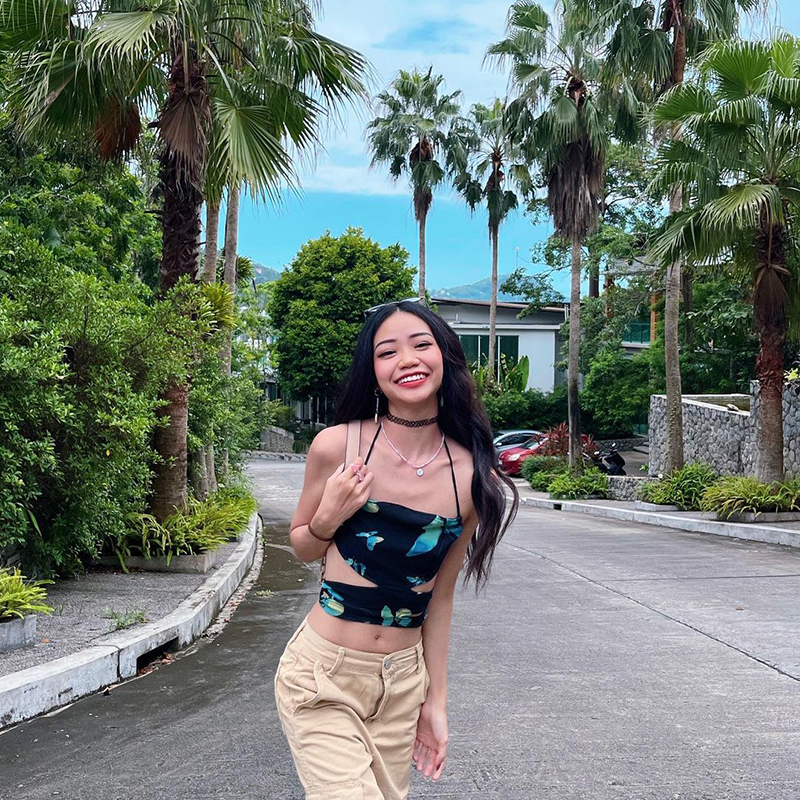 Source
With a whopping 102,000 followers on Instagram, Chrysan wants to make use of her social media potential to spread mental health awareness.
"I'm hoping that in the long run, I can provide some sort of community where people can come together, discuss their mental health and share resources", Chrysan declares. 
The powerful thing about social media is that it's online, so people can reach out to more than just Singaporeans. Gen Zs who use TikTok often can vouch for this — seeing random videos go insanely viral nowadays are more common than we think.  
Once Chrysan completes her studies, she believes that she will be more confident and credible in what she's sharing with her community as well. "Therapy is very expensive and a lot of people can't afford it. I want to provide resources for people who need help, especially teenagers, so they don't have to spend a crazy amount of money."
Leaving Wah!Banana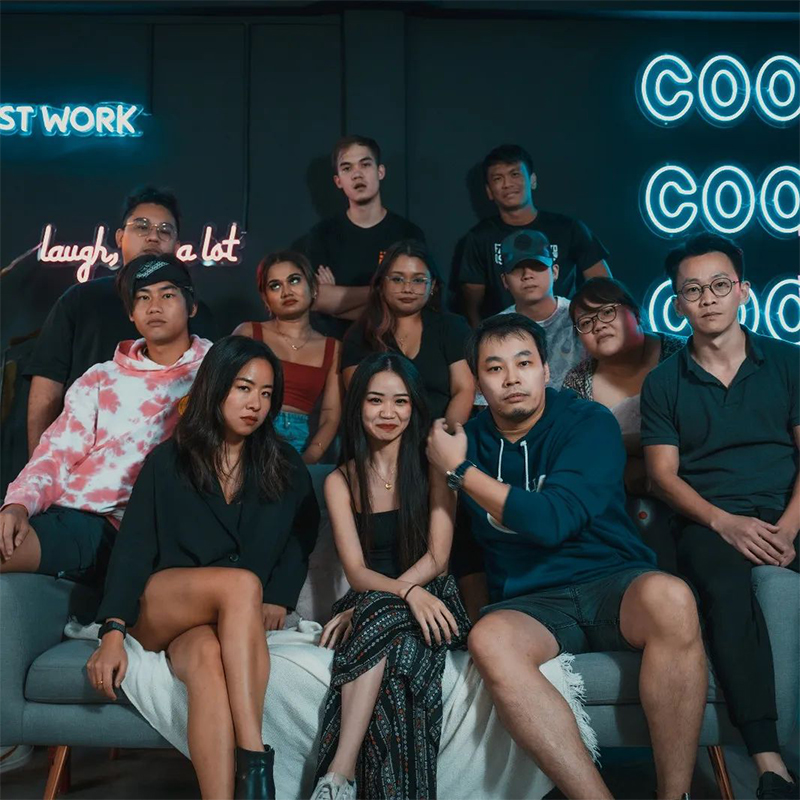 Chrysan on her last day with Wah!Banana
Source
In July 2022, Chrysan left Wah!Banana. But as shared by her boss, Jason, on Instagram, "Chrysan left. But not a goodbye! See you in another shoot soon!" Hopefully, this means we'll still be able to catch Chrysan in more fun shoots with Wah!Banana in the future. 
While we're not exactly sure what Chrysan has been up to since she left, we do know that she's fulfilling her passions to study and advocate for mental health online. 
When asked for a few words of advice to people who are struggling with their mental health, Chrysan shares, "I know that it's hard and I know that sometimes you don't feel heard. But we only have ourselves. Treat yourself the same way as you treat others."
Chrysan couldn't resist sharing even more advice, brushing away her apologies for "being too naggy". She adds on, "People tend to give up when they're in their lows. But trust me, if there's a low, there's a high. You just have to push through, get to the high and don't give up! I'm here for you and got your back!"
Chrysan Lee Shows Us That We Should Always Prioritise Our Mental Health First
As someone who started her online journey at such a young age, Chrysan's growth, positivity and determination to help others makes her shine even more. She also mentioned that her audience can feel free to reach out to her to share more about mental health — she's open to encouraging more conversations such as these.
At the end of the day, you are the only person in your life, and Chrysan's story has taught us to always prioritise ourselves first.
Watch the full Ask ZULA episode below:
Cover images courtesy of Chrysan.
Some quotes have been edited for brevity and clarity.
Also read:
Nicole Choo Shares About Growing Up On Social Media Since 14 & Emerging Stronger From Being Cyberbullied