A Cafe For Mamas
Limaa is a halal cafe at Haji Lane run by mothers for mothers. Started by cousins Aidah Rauf and Zakiah Asmawi in March 2017, their goal is to make clean eating more accessible, as Aidah realised a healthy diet helps mothers have a smoother delivery.
After undergoing 16 hours of agony when birthing her first child, Aidah engaged a doula who advised her to switch out white sugar from her diet, include green juicing, and exercise regularly. Her efforts paid off and she delivered her second child in an hour.
Zakiah, on the other hand, worked as a trained nurse and a Simulation Executive. But her childhood dream was to work in the food industry.
Aside from whipping up healthy meals, the restaurant is also mum-friendly, with a public breastfeeding room installed for all mothers.
They also hire mums, hold lunch talks and sharing sessions with successful mumpreneurs, and sell products made by stay-at-home-mums.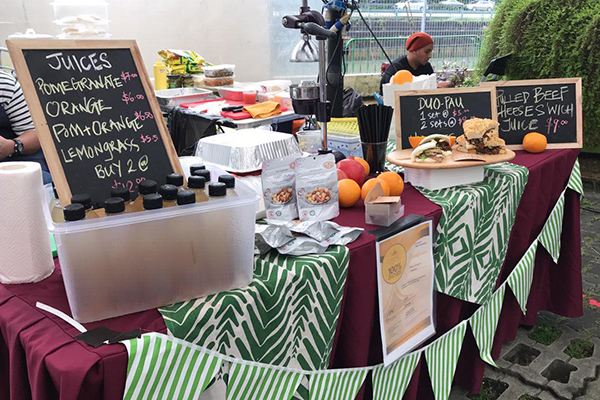 Clean eating at Limaa
Named after the Malay word for five (lima), the cafe originally offered five categories of food—fruits, juices, smoothies, sandwiches, and salads.
The menu was devised using Zakiah's food nutrition knowledge from her training as a nurse, and Aidah's experience with her doula-recommended diet.
The cafe provides meals without any use of food enhancers or artificial flavouring. All salad dressings and sauces are made from scratch.
"Mothers are always busy taking care of others that sometimes, they forgot to take care of themselves, including eating right," Zakiah shares.
"After 6 months of opening Limaa, the Prime Minister's NDP speech talked about encouraging Singaporeans to choose the healthier option. So I guess our timing is quite apt!"
Since then, the duo has expanded their menu to include pasta and breakfast foods, to give customers of all ages "a taste of mum's home cooked meals".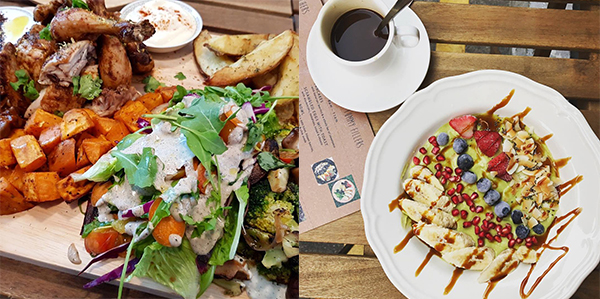 Juggling Work And Motherhood
Being a mother and entrepreneur is not easy, but Aidah and Zakiah seem to take to both roles easily.
They each have two children, aged between 4.5 months to 4 years old, who accompany them to work.
"Sometimes people are not used to seeing a mother working with her baby and they'll ask all the stereotypical 'why don't you…' questions," Zakiah reveals.
"Also, it can get challenging when it's breastfeeding time for your baby, and you need to attend to the customer. But most customers understand and patiently wait for us to settle the baby first."
But for them, being a mother isn't seen as something which stops them from achieving their dreams. Rather, having a family drives them to work hard.
By building a supportive community for mothers, they hope they'll encourage more women to make conscious decisions and put their health first.
Address
51 Haji Lane, S(189244)
Contact
Call 9362 0242 (Aidah) or 9366 8065 (Zakiah)
Email 51limaahajilane@gmail.com
Opening hours
Wednesday to Monday 9.30am to 8.00pm
Closed on Tuesdays
Cover image: Source