Cafes With Free Wi-Fi and Plugs 
After the DORSCON level was raised to orange and with the current COVID-19 situation, more and more companies are implementing their work-from-home measures. If you are one of those who can't head to the office, but still gotta have those face-to-face meetings with your team or client, these cafes offering free Wi-Fi and power plugs are here to help. 
1. Brotherbird Coffeehouse (Bali Lane)
Source
Brotherbird Coffeehouse has recently launched a work-from-coffeehouse initiative for those looking for a place to work remotely. From 11am to 9pm every weekday, you will be able to get an unlimited amount of black coffee with the purchase of one coffee and one croissant, which should help you hit that minimum spending of $10 per customer. This offer will be valid throughout February, so you have more reason to check out their new two-storey space at Bugis soon. There is one power outlet available on the first floor if you need to charge your laptop as well.
Brotherbird is known for its flaky mochi croissants, which come in unique flavours and fillings such as Ferrero Rocher and Churros. You might find yourself ordering one after another if you're spending the afternoon there! 
Address: 32A Bali Lane, Singapore 189868
Opening hours: 11am to 9pm (Daily)
Website | Facebook | Instagram
2. Grids & Circles
Source
Grids & Circles is a minimalist cafe occupying a three-storey shophouse in Chinatown. The first two floors house the cafe and retail space, where you can dine and browse their lifestyle products on sale. The top floor sits Sando, the design agency that owns this cafe. The place is cosy and homely, perfect for an afternoon away from the crowds. Free Wi-Fi and multiple power plugs are available on the second floor.
Food-wise, it serves up Japanese dishes such as Tamago Sando ($12++), a thick omelette sandwich, and rice bowls such as Wagyu Beef Bowl ($20++). For something heartier, you can go for the all-day breakfast, which can be built from scratch with your choice of ingredients!
Address: 200 South Bridge Road, Singapore 058749
Opening hours: 8am to 6pm (Daily)
Website | Facebook | Instagram
3. Craftsmen Specialty Coffee (Clarke Quay)
Source
Coffee junkies will enjoy working at Craftsmen Specialty Coffee, which sources its single origin coffee beans from all around the world. Location-wise, it is conveniently found at Clarke Quay Central, which is just above Clarke Quay MRT Station. The cafe is flooded with natural light, with window seats available as well—great for people watching while you're working on your laptop! 
Source
It specialises in Western plates, focusing on brunch favourites such as toasts, croissant sandwiches and pasta. For something healthy, you can get the Summer Garden Super Bowl ($15), which is a mesclun salad that comes with beetroot, pomegranate, feta cheese and more. There are two power outlets at a corner of the cafe and free Wi-Fi as well.
Address: 6 Eu Tong Sen Street, #01-59, Clarke Quay Central, Singapore 059817
Opening hours: 8am to 9:30pm (Mondays to Thursdays) | 8am to 10:30pm (Fridays to Saturdays and eve of PH) | 8am to 9pm (Sundays and PH)
Website | Facebook | Instagram
4. The Book Cafe
Source
With multiple power outlets, free Wi-Fi and even a photocopier, The Book Cafe has got everything you need for a productive day. The interior is decorated to resemble a cosy living room, with large comfy sofas for customers to feel at home. 
Source
Besides the usual selection of coffee, it also serves a wide array of food, from All Day Breakfast sets to pasta and Asian dishes. To start off with a breakfast for champions, try the Pancakes, Eggs & Bacon ($12.95++) or French Toast ($12.95++). If you're feeling broke, it also offers simple bites such as Toast ($3.95++) that's served with butter and jam.
Address: 20 Martin Road, #01-02, Seng Kee Building, Robertson Quay, Singapore 239070
Opening hours: 8:30am to 10:30pm (Sundays to Thursdays) | 8:30am to 12am (Friday and Saturday)
Website | Facebook | Instagram
5. The Moon 
Source
The Moon is both a bookstore and cafe in the heart of Chinatown. It has two levels where you can dine and read on the first, and chill out with a book at the second-floor reading room and event space. The place is artsy and hippie with a chill and laid-back atmosphere, where books written by all types of writers line the bookshelves.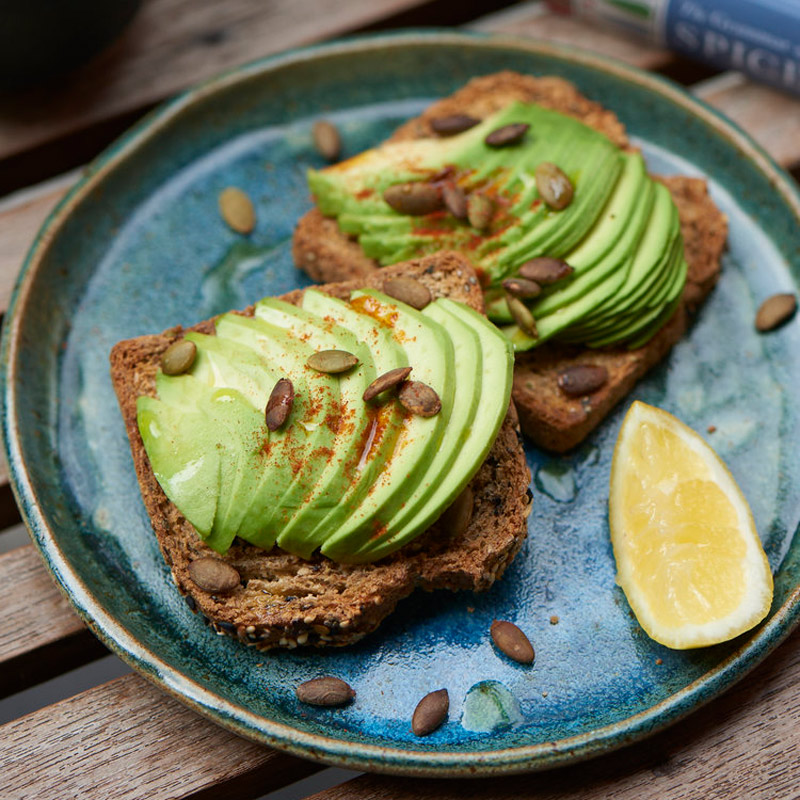 Source
It provides a range of food catered to those with dietary restrictions, so you will find dairy-free, gluten-free, and vegan options available. The portions here are relatively light, so fill your tummy elsewhere if you need something substantial. For those who cannot take caffeine, the choice of non-caffeinated drinks here will delight you—think fruit smoothies, fruit-infused concoctions, tea, and more. 
Address: 37 Mosque Street, Singapore 059515
Opening hours: 11am to 9pm (Sundays to Thursdays) | 11am to 12am (Fridays to Saturdays)
Website | Facebook | Instagram
Also read:
10 Insta-Worthy Vegan Cafes In Singapore With Equally Aesthetic Vegan Food
6. Mellower Coffee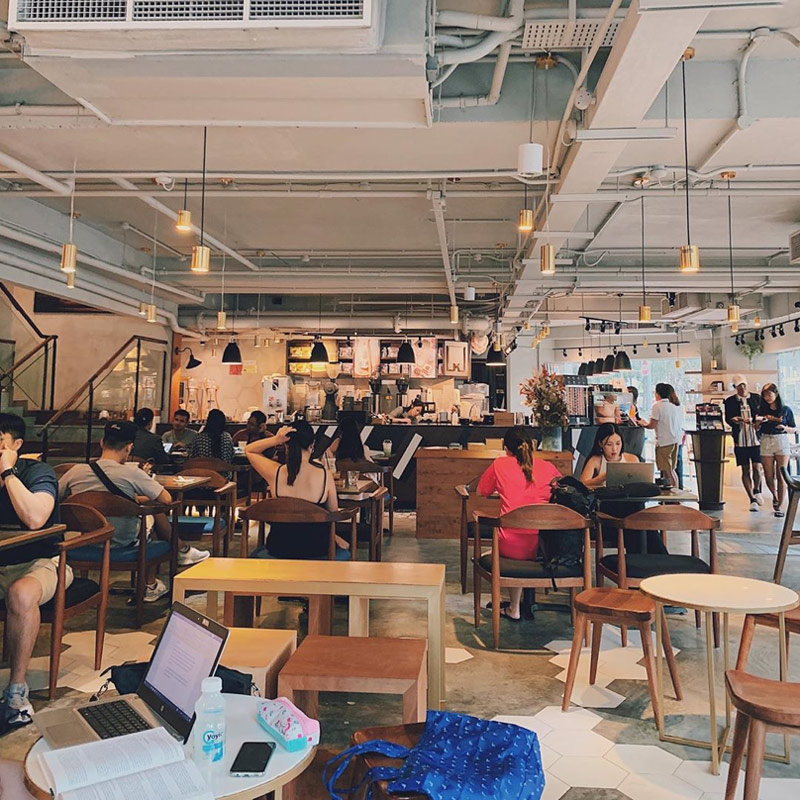 Source
Located just a short walk away from Bugis MRT Station is Mellower Coffee. The interior of the cafe is very spacious, with two expansive levels of seating space. The vibes are chill, and you can choose the type of seat you prefer—by the window, on a round stool or on comfy chairs with arm rests.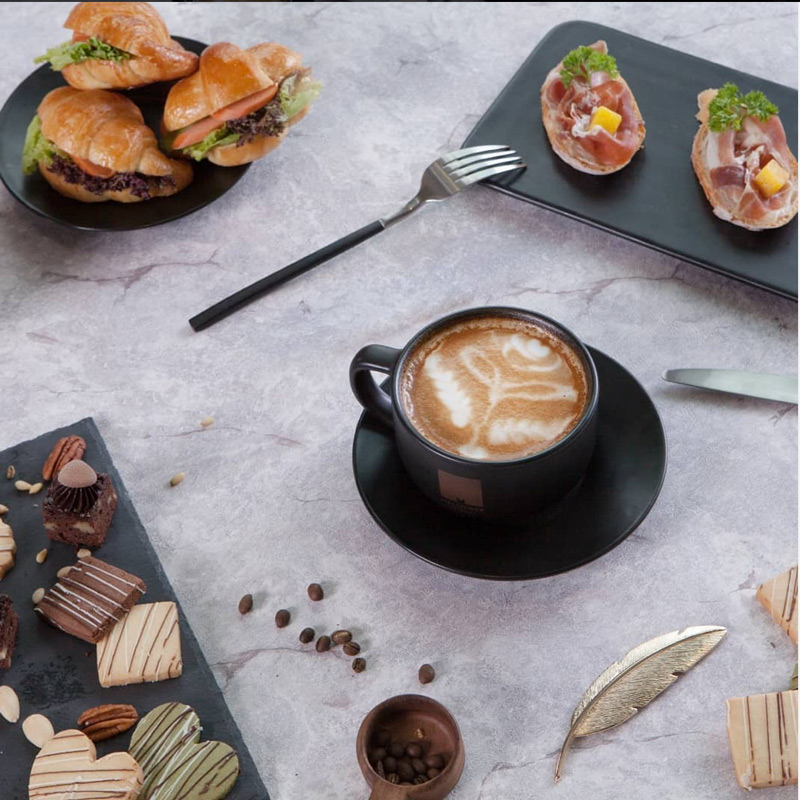 Source
You will be able to find a wide variety of coffee to power you through the afternoon. Besides the usuals, you can sip on unique drinks such as the Ondeh X Latte ($9.80), which comprises pandan-infused coconut milk, and a shot of espresso that's mixed with gula melaka syrup. 
Address: 108 Middle Road, Singapore 188967
Opening hours: 8am to 8pm (Daily)
Website | Facebook | Instagram
7. Plain Vanilla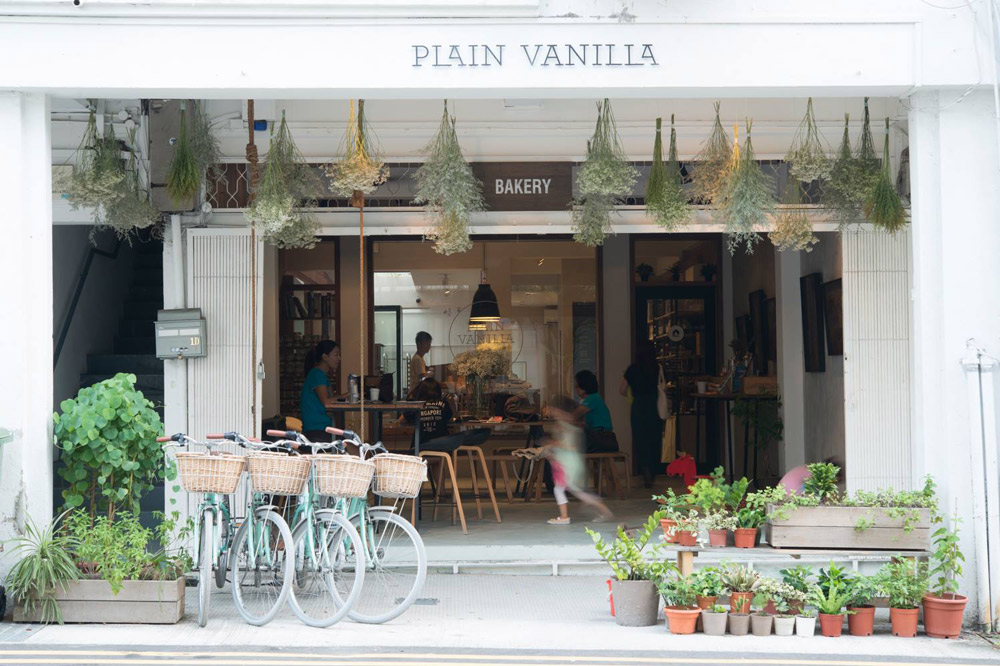 Source
For those who have a sweet tooth, Plain Vanilla should be no stranger to you. The cafe is famous for its cupcakes, and its space at Tiong Bahru offers free Wi-Fi and a couple of power plugs for those who need to work. It's a cashless cafe, so be sure to bring along your cards or top up your GrabPay!
Source
As for those who haven't tried the bakery's cupcakes, don't miss out on signature flavours such as Milk Chocolate Banana and Dark Chocolate Ganache. Salads and other pastries are also available if cupcakes are not your thing.
Address: 1D Yong Siak Street, Singapore 168641
Opening hours: 8am to 7pm (Mondays to Saturdays) | 9am to 6pm (Sunday and PH)
Website | Facebook | Instagram
8. Gallery & Co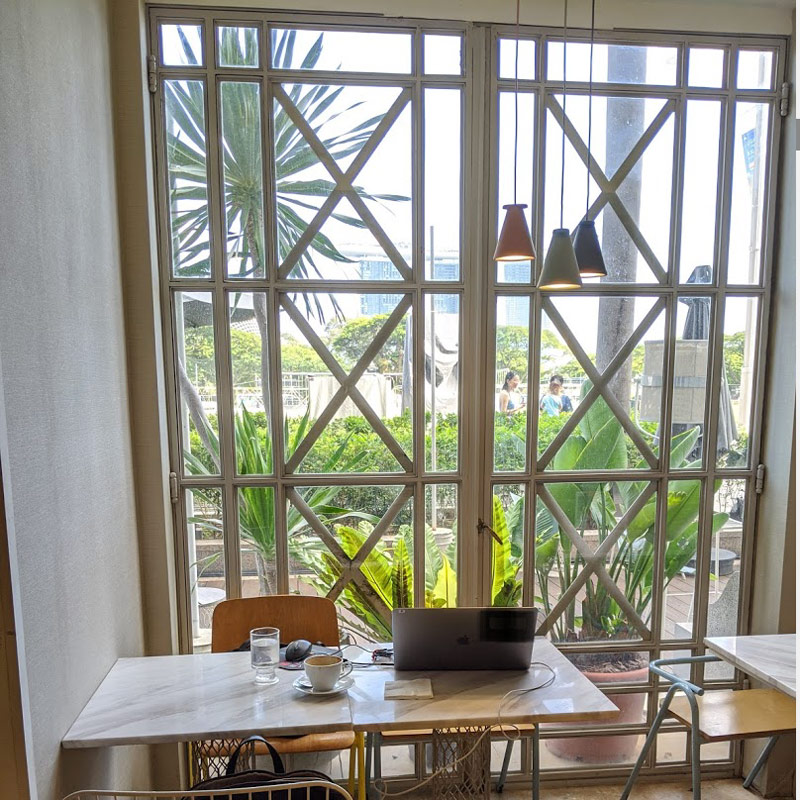 Source
Located within National Gallery, Gallery & Co is a bookstore, cafe, bar and retail space in one. Ambience-wise, the place is quiet, with sleek, minimalist furniture and an al fresco seating area.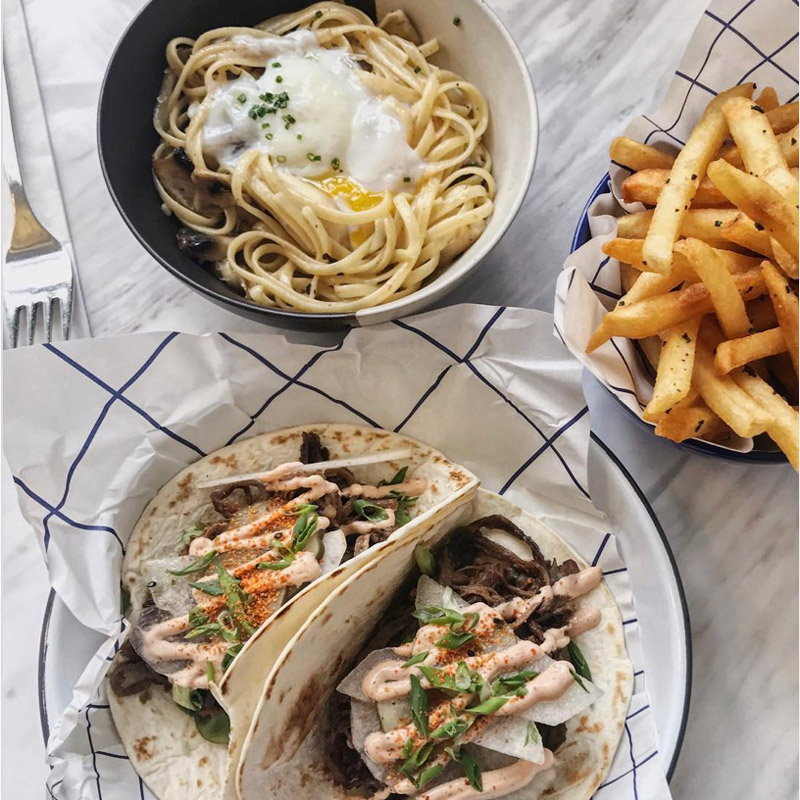 Source
Tuck into rice bowls, pastas, and some belly-satisfying fusion grub such as Grilled Otah Taco ($17++), Creamy Laksa Pasta ($18++) and Chicken Katsu Rice Bowl ($15++). Acai Bowls ($16++ each) and salads are available too, for those looking for a light bite.
Address: 1 St Andrew's Road, #01-05, Singapore 178957
Opening hours: 10am to 7pm (Mondays to Thursdays and Saturdays) | 10am to 9pm (Fridays) | 10am to 6:30pm (Sundays)
Website | Facebook | Instagram
9. Lowercase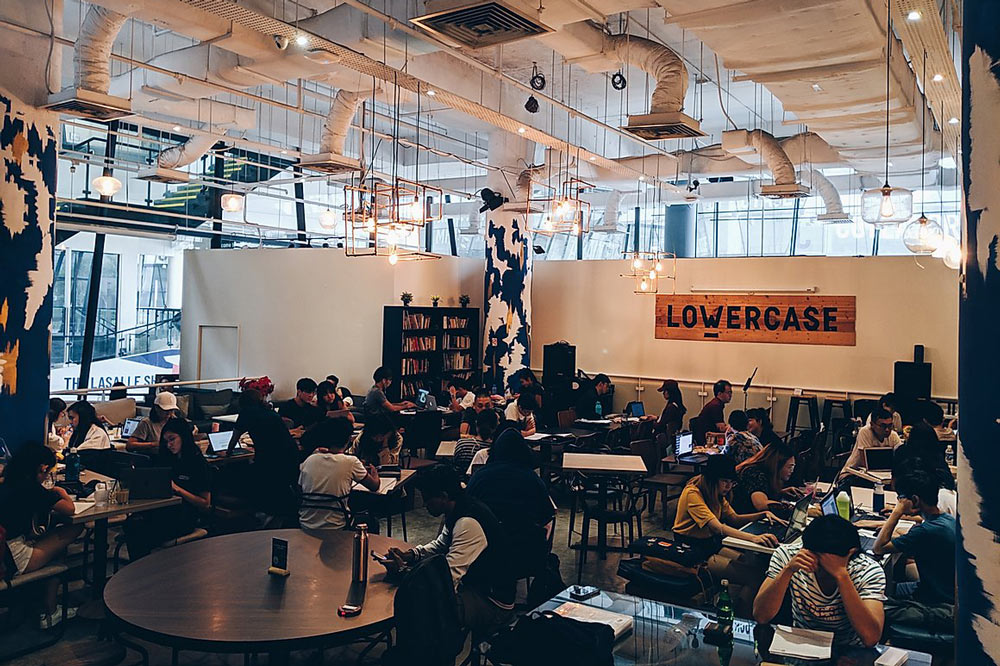 Source
Lowercase is found at LASALLE, so you might spot many students working on their laptops there. The interior is cosy, with warm lights hanging from the exposed ceiling and shelves decked with books.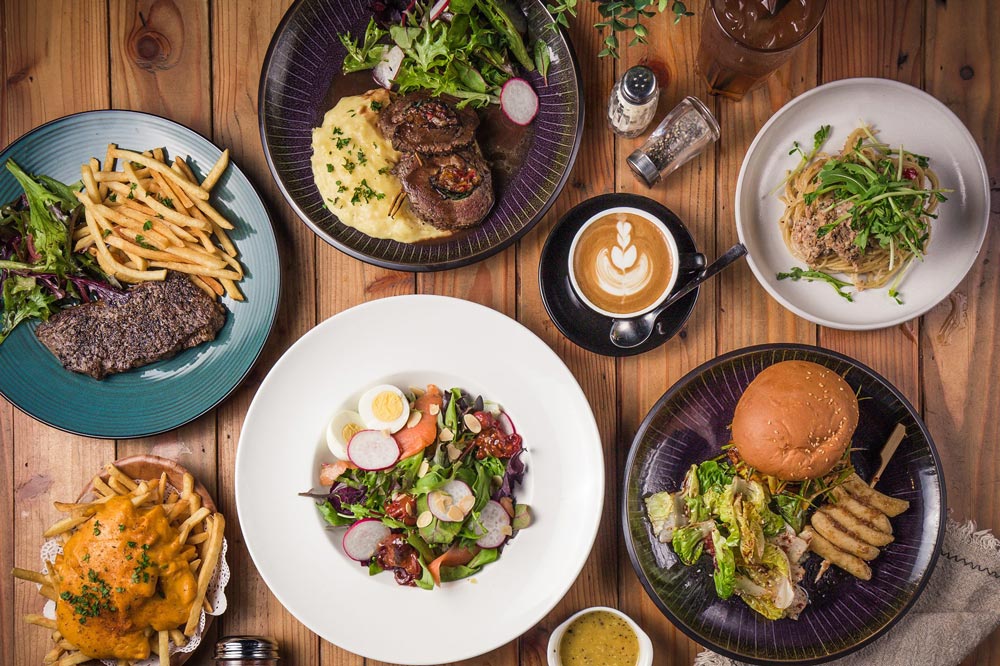 Source
Besides coffee, you will find the usual brunch suspects such as Eggs Benedict ($14.80) and Lowercase Pancakes (from $3.80). For something heavier to tide you through the day, try the mains such as burgers, steak, pasta and pizza. 
Address: 1 McNally Street, Level 1, Block D, LASALLE College of the Arts, Singapore 187940
Opening hours: 9am to 10pm (Mondays to Fridays) | 10am to 10pm (Saturdays) | Closed on Sundays
Website | Facebook | Instagram
10. Amber Ember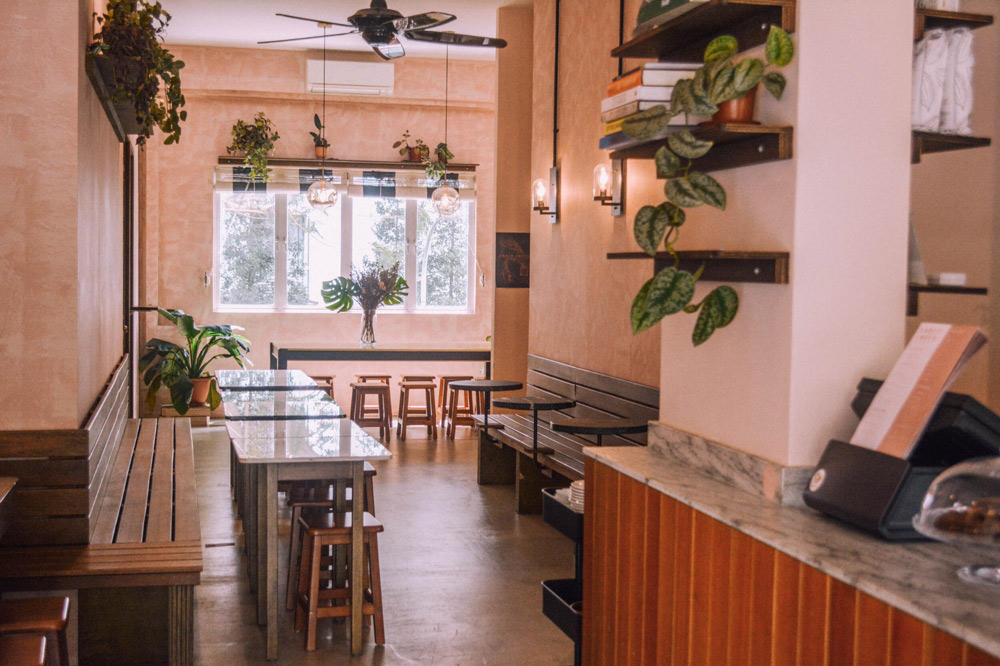 Source
Mellow pink tones characterise this peaceful space, which can be found along Upper Serangoon Road. The decor is simple, with wooden furniture and potted plants resembling those of a quaint garden.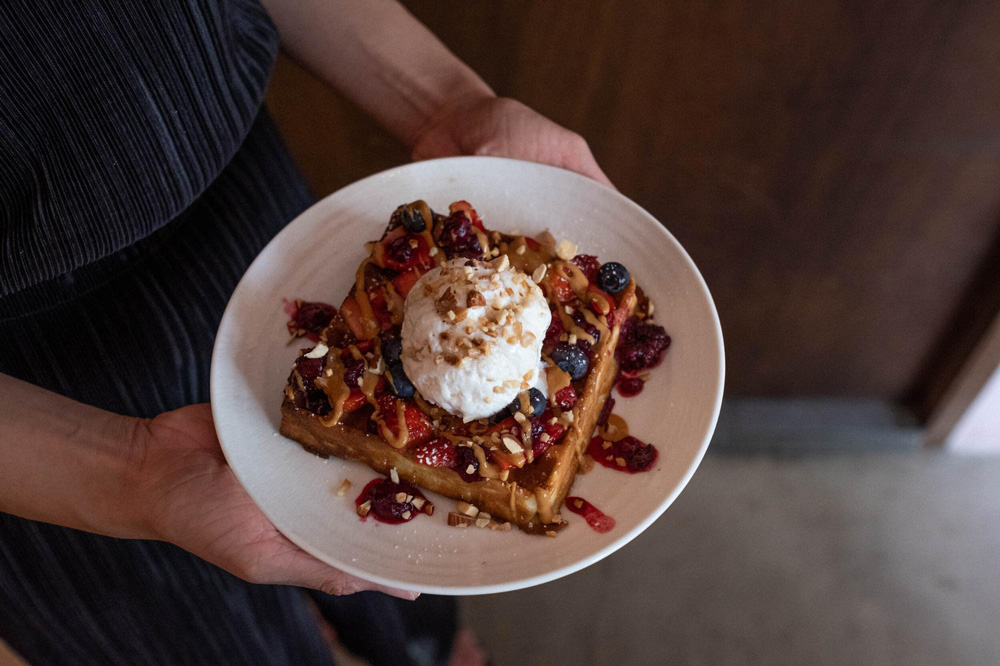 Source
To quell the hunger pangs, munch on its signature Jaffles—toasties that are filled with a variety of fillings such as Japanese beef curry stew. Other than that, you can also snack on sourdough toast, truffle or poutine fries, and perk yourself up with a cup of cold brew. 
Address: 730 Upper Serangoon Road, #01-01, Singapore 534643
Opening hours: 10am to 5pm (Tuesdays to Fridays) | 10am to 6pm (Saturdays and Sundays)
Website | Facebook | Instagram
Cafes With Free Wi-Fi and Power Plugs
If working at home is not an option for you, these cafes provide an alternative to get your productivity game up and get sh*t done, with a coffee in hand and a satisfied belly to boot.
Also read:
Cover image: Source, Source, Source