Cafes With Free Wi-Fi and Plugs 
If you want a break from your daily scenery and want a change in pace, these cafes offering free Wi-Fi and power plugs are here to help.  
We love a good old Starbucks for us to do our work at but Singapore has no shortage of work-friendly cafes. If you need a change of pace or scenery, we've listed a couple of cafes which offer free Wi-Fi and power plugs for a super conducive environment.
1. Amber Ember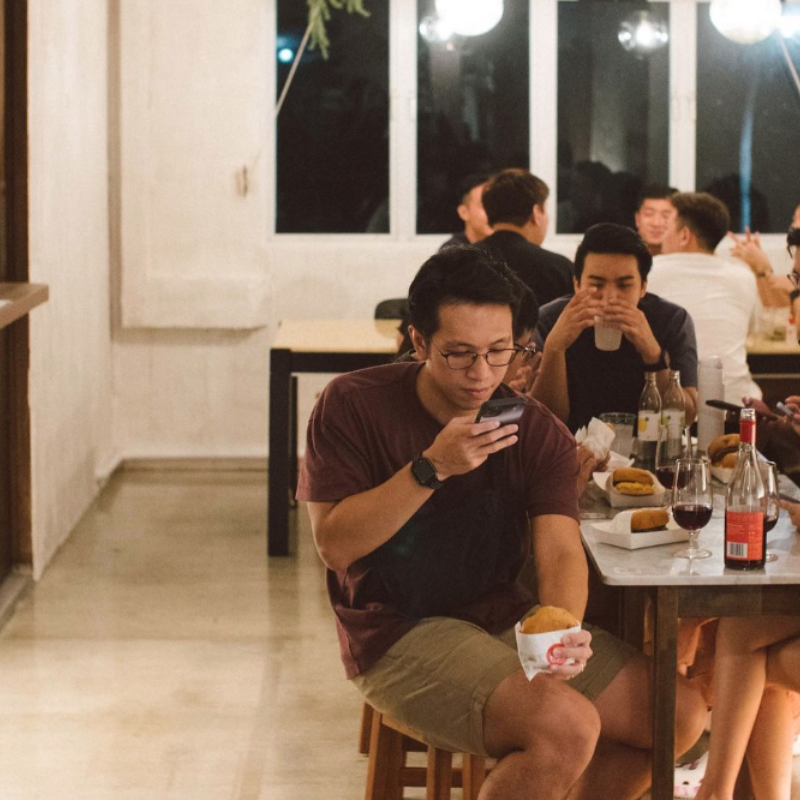 Source
Tucked away at Serangoon road lies Amber Ember which serves tasty specialty coffee and all-day brunch dishes. Mellow pink tones characterise this peaceful space, with wooden furniture and potted plants resembling those of a quaint garden.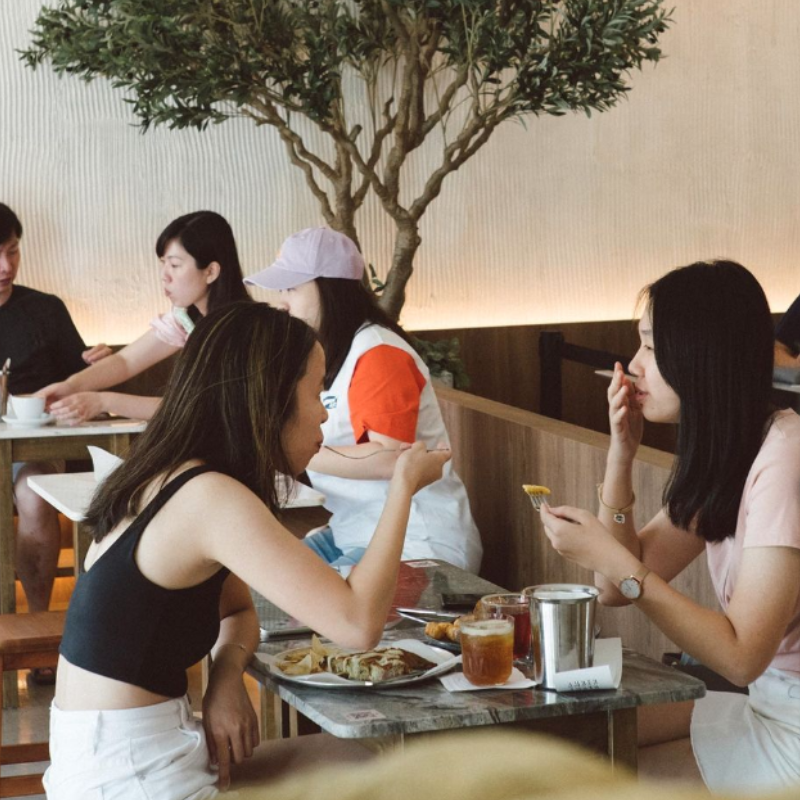 Source
If you're feeling peckish, munch on its signature Grilled Cheese or indulge in a big bowl of Miso Butter Prawn Pasta. Other than sipping on their cold brew, you can also snack on sourdough toast, truffle or Sichuan Mala fries.
Address: 730 Upper Serangoon Road, #01-01, Singapore 534613
Opening hours: 7am to 8pm (Tuesdays, Thursdays, Fridays to Saturdays) |  6pm to 10pm (Fridays to Saturdays) | Closed on Mondays and Wednesdays
Website | Facebook | Instagram
2. Craftsmen Specialty Coffee (Clarke Quay)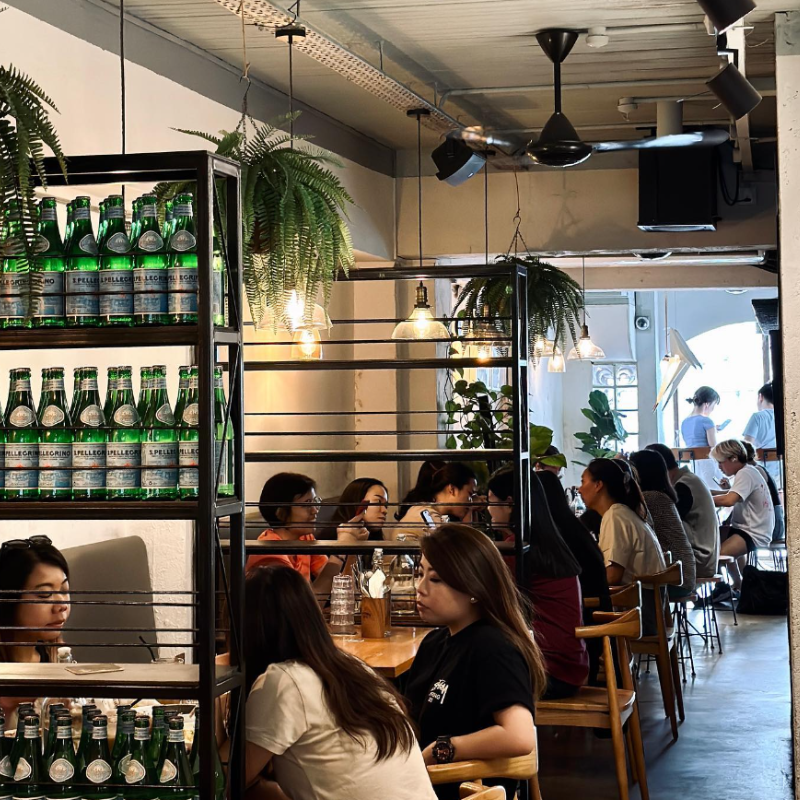 Source
Coffee junkies will enjoy working at Craftsmen Specialty Coffee, which sources its single origin coffee beans from all around the world. While all its cafes offer free Wi-Fi, location-wise, its Clarke Quay Central outlet is conveniently located just above Clarke Quay MRT Station. The cafe is flooded with natural light, with window seats available as well — great for people watching while you're working on your laptop!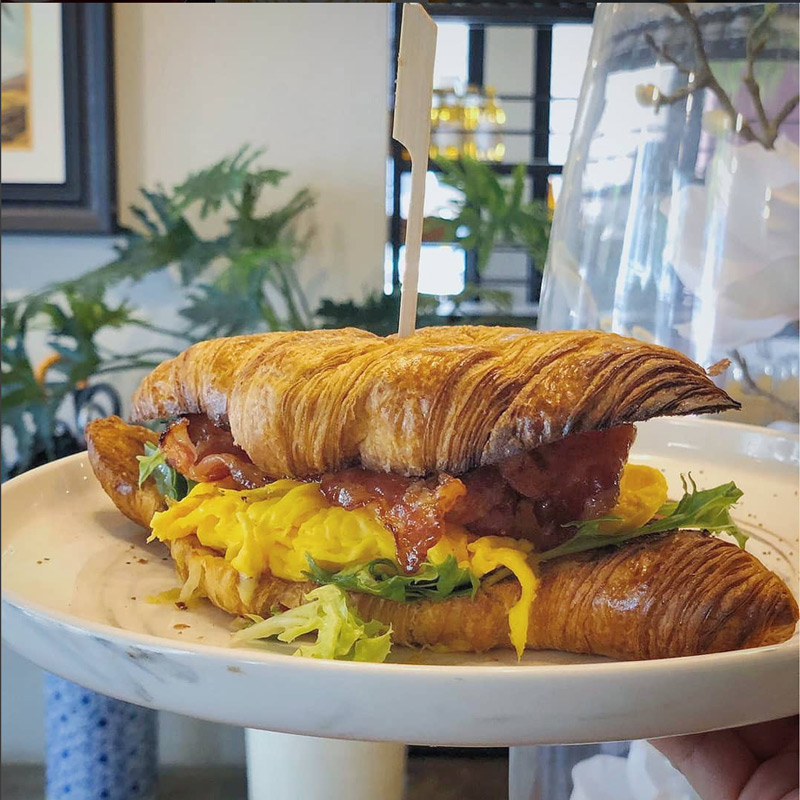 Source
It specialises in Western plates, focusing on brunch favourites such as toasts, croissant sandwiches and pasta. If you are in your healthy-eating era, you can opt for their Healthy Sourdough which comes with a poached egg, avocado, cherry tomato and feta cheese. 
Address: 6 Eu Tong Sen Street, #01-59, Clarke Quay Central, Singapore 059817
Opening hours: 7am to 8pm daily
Website | Facebook | Instagram
3. Twenty Eight Cafe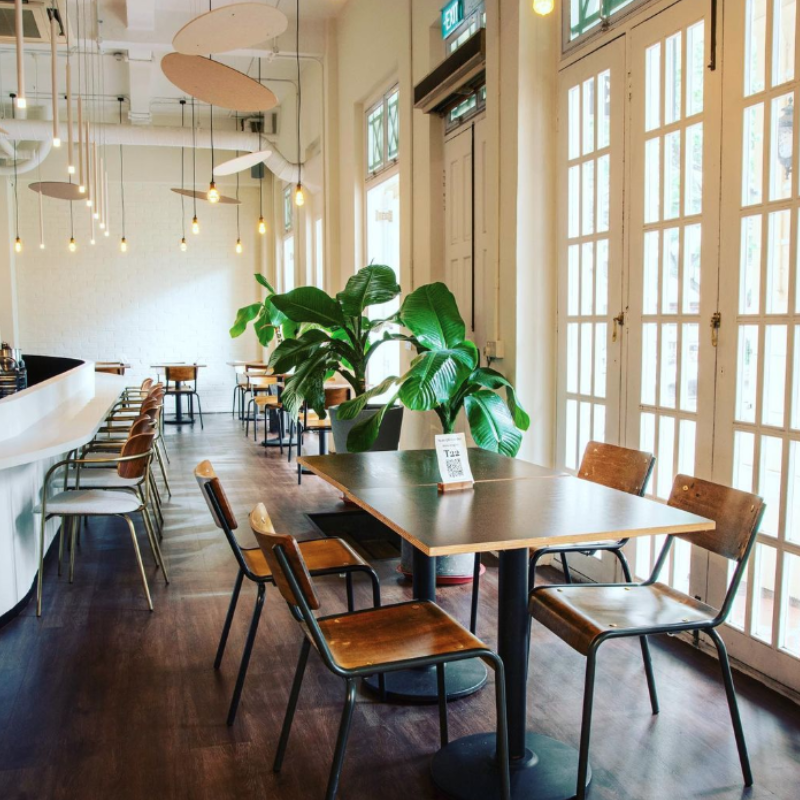 Source
Twenty Eight Cafe is just a stone's throw away from Little India MRT and has a homely aesthetic, which makes working here extra comfortable. The cafe has power plugs which are scattered throughout the place so if you're lucky, you can snag a small corner to chill out with your BFF or bae.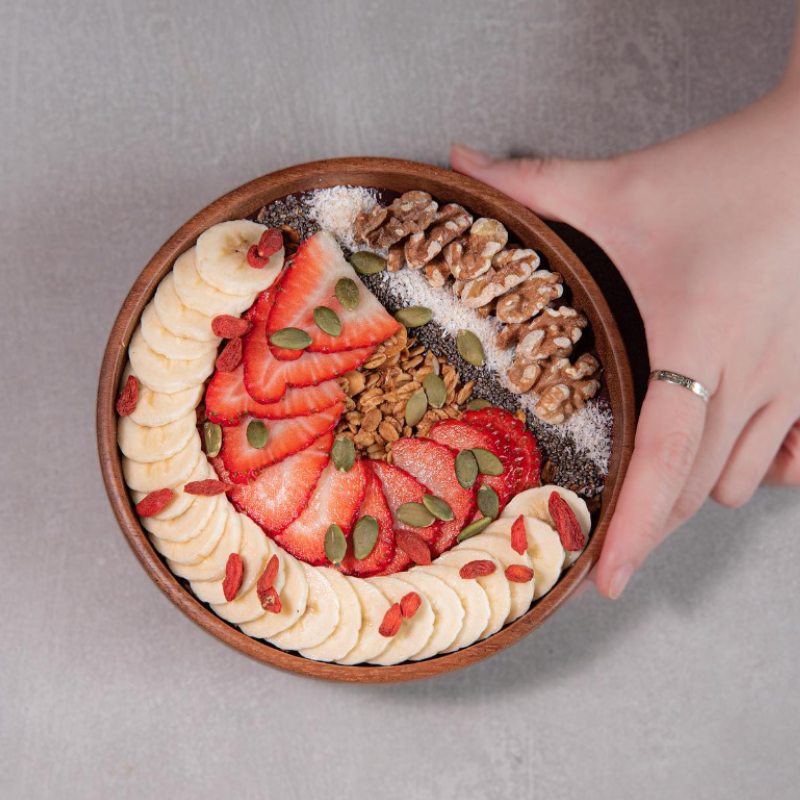 Source
The cafe serves all-day breakfast like Eggs Benedict, Bangers & Mash and delectable mains with dishes such as Cold Truffle Pasta and Oyakodon. If you have a sweet tooth, their Acai Smoothie Bowl and Berillicious Pancakes will hit the spot. 
Address: 28 Wilkie Road, #01-06, Singapore 228051
Opening hours: 7:30am to 4:30pm (Mondays to Fridays) | 8am to 4:30pm (Saturdays to Sundays)
Website | Facebook | Instagram
4. The Book Cafe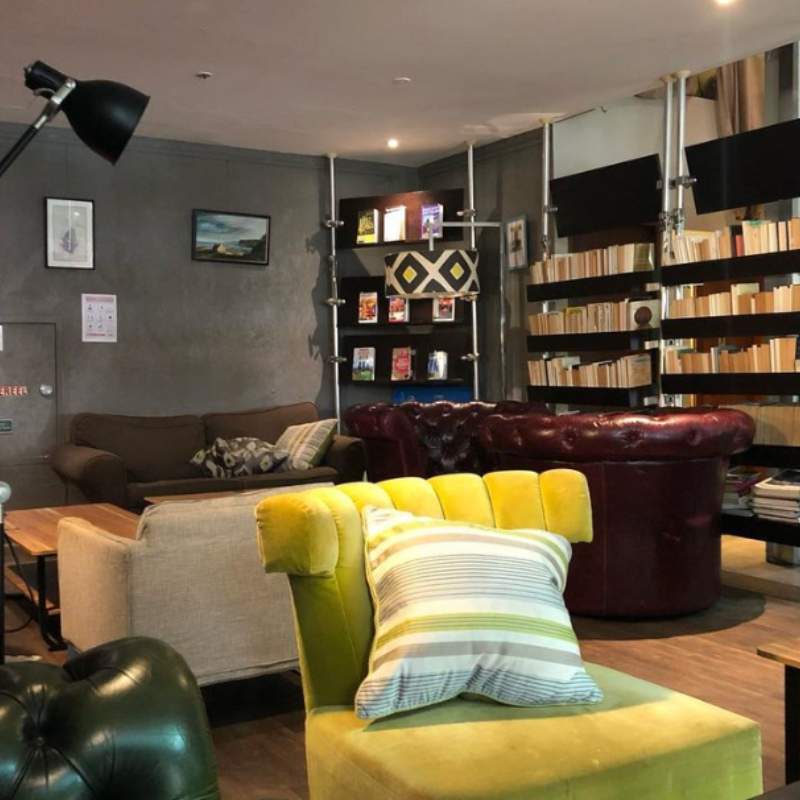 Source
With multiple power outlets, free Wi-Fi and even a photocopier, The Book Cafe has got everything you need for a productive day. The interior is decorated to resemble a cosy living room, with large comfy sofas for customers to feel at home.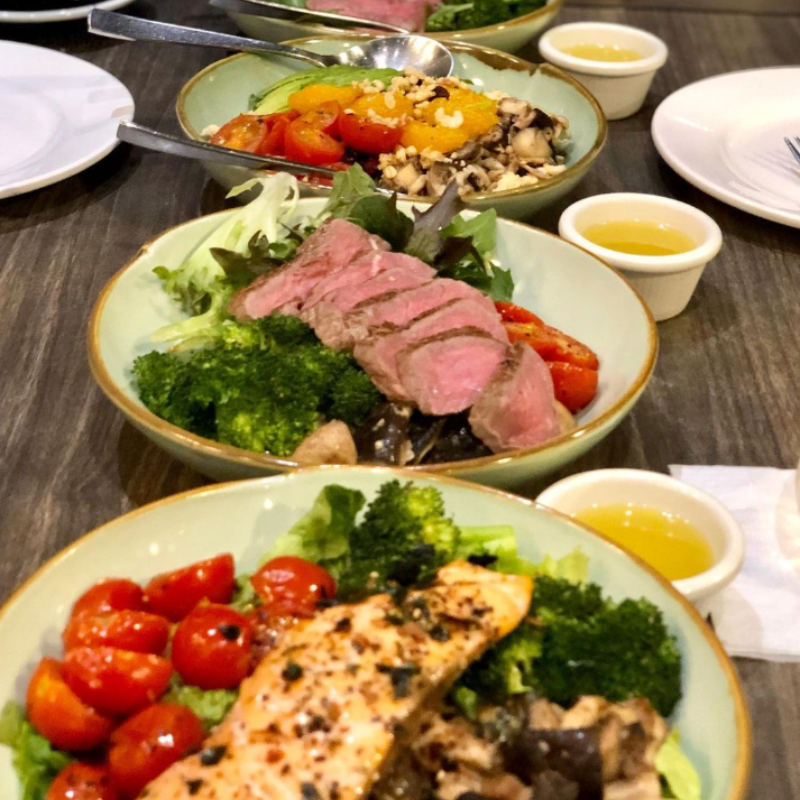 Source
Bask in the cafe's cosy ambience and wind down with a book or two. Besides the usual selection of coffee, it also serves a wide array of food. To start off with a breakfast for champions, their Chipolatas & Bacon or Eggs Blackstone will make a filling meal so you can power through your tasks.
Address: 20 Martin Road, #01-02, Seng Kee Building, Robertson Quay, Singapore 239070
Opening hours: 8.30am to 5:30pm (Monday to Friday) | 8.30am to 8:30pm (Saturdays to Sundays)
Website | Facebook | Instagram
5. Plain Vanilla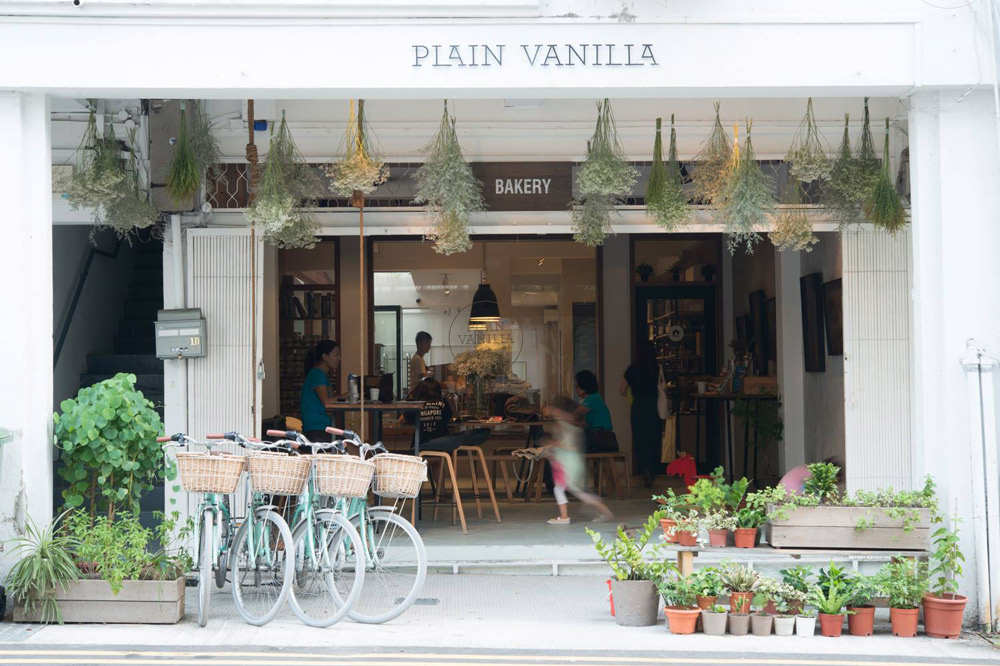 Source
For those who have a sweet tooth, Plain Vanilla should be no stranger to you. The cafe is famous for its cupcakes, and its space at Tiong Bahru offers free Wi-Fi and a couple of power plugs for those who need to work.
It's a cashless cafe, so be sure to bring along your cards or top up your GrabPay!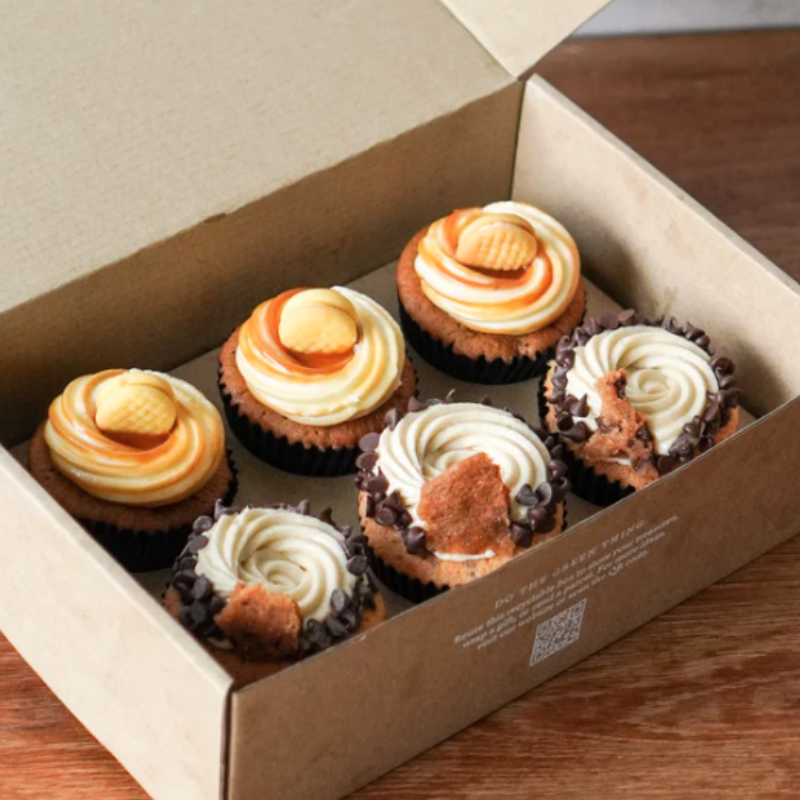 Source
As for those who haven't tried the bakery's cupcakes, don't miss out on monthly specials such as their Chocolate Chip Cookie Dough and Apple Caramel Custard. Salads and other pastries are also available if cupcakes are not your thing.
Address: 1D Yong Siak Street, Singapore 168641
Opening hours: 7:30am to 7pm daily
Website | Facebook |Instagram
6. Lowercase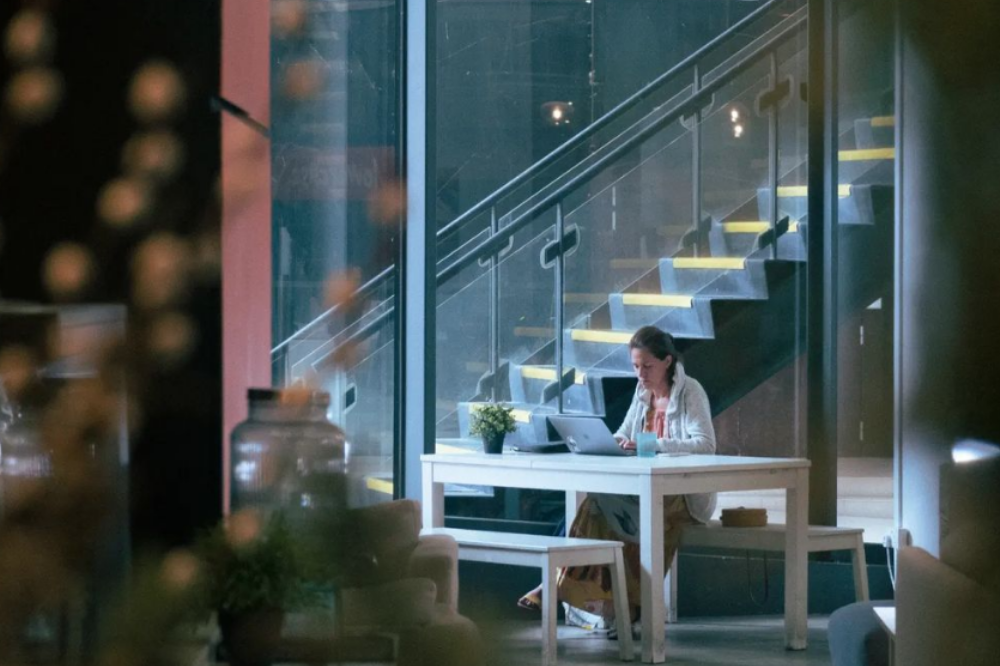 Source
Lowercase is found at LASALLE, so you might spot many students working on their laptops there. The interior is cosy, with warm lights hanging from the exposed ceiling and shelves decked with books.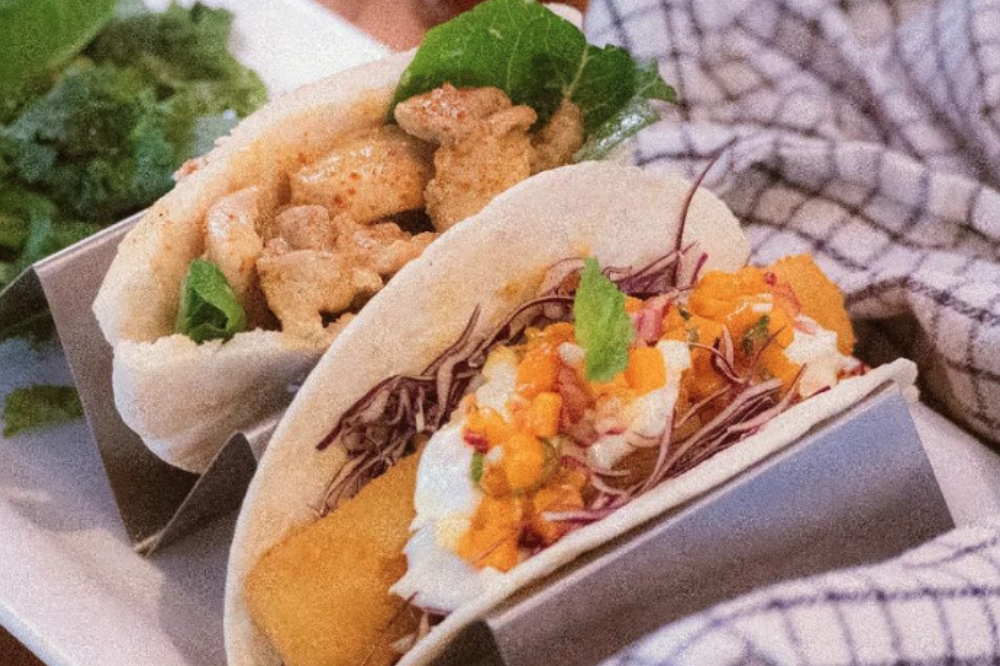 Source
Besides coffee, you will find special savoury dishes such as their Salmon Mentaiko Pasta and PiTacos. For a quick bite, you can opt for their Gochujang Karaage or their soba salad. 
Address: 1 McNally Street, Level 1, Block D, LASALLE College of the Arts, Singapore 187940
Opening hours: 9am to 5pm (Mondays to Saturdays) | Closed on Sundays
Website | Facebook | Instagram
Also read:
8 Best WhatsApp Channels In Singapore To Follow For Beauty, Fashion & Lifestyle Deals
7. Dewgather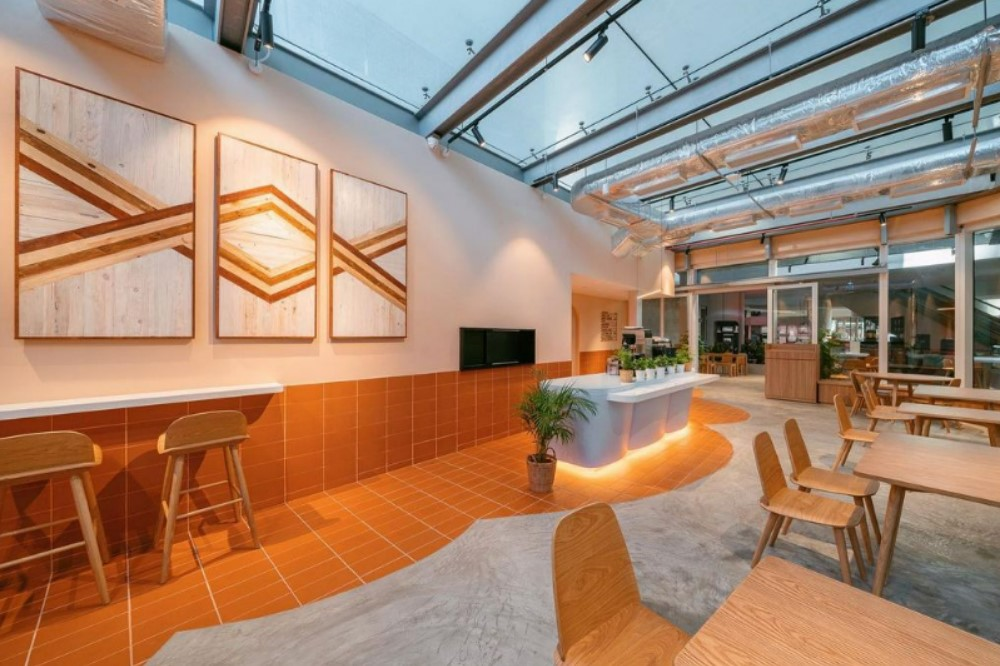 Source
If you are looking for a quaint and picturesque cafe for a comfy vibe, Dewgather's bright and rustic interior will get you in a productive mood. Located at The Star Vista, the cafe has an abundance of natural lighting and plus, it's a pet friendly place.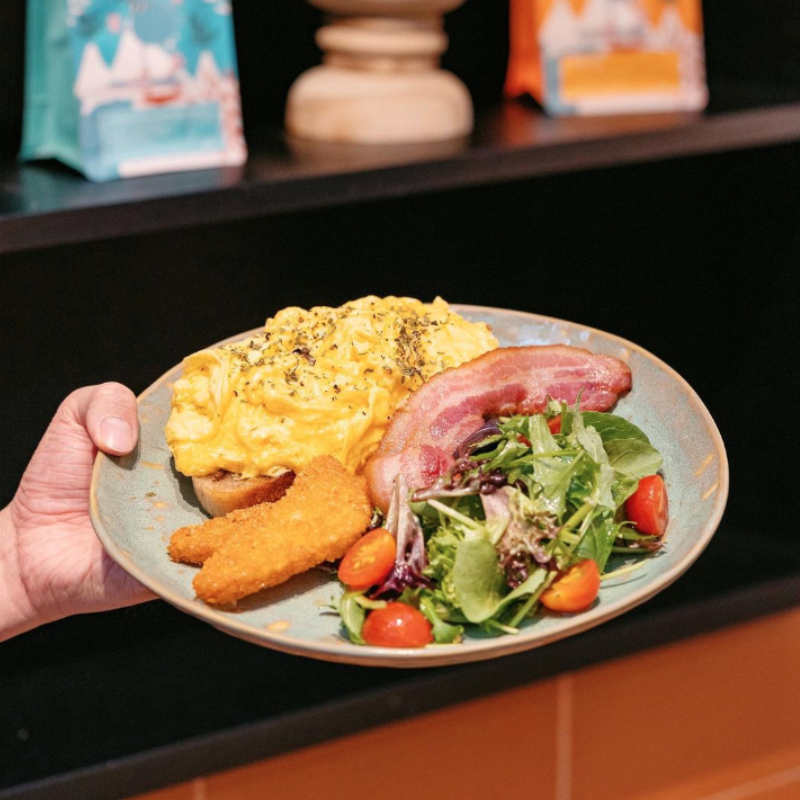 Source
Aside from their famous exclusive beverages such as their Ajisai Matcha Latte and Tsubaki Houjicha Latte, customers can choose from the Australian-inspired cafe's extensive menu of dishes such as their Dew Swordfish Pasta, Miso Pork Belly and Braised Beef Cheek. 
Address: 1 Vista Exchange Green, #01-46 The Star Vista, Singapore 138617
Opening hours: 8am to 10pm daily
Website | Facebook | Instagram
8. Well Collective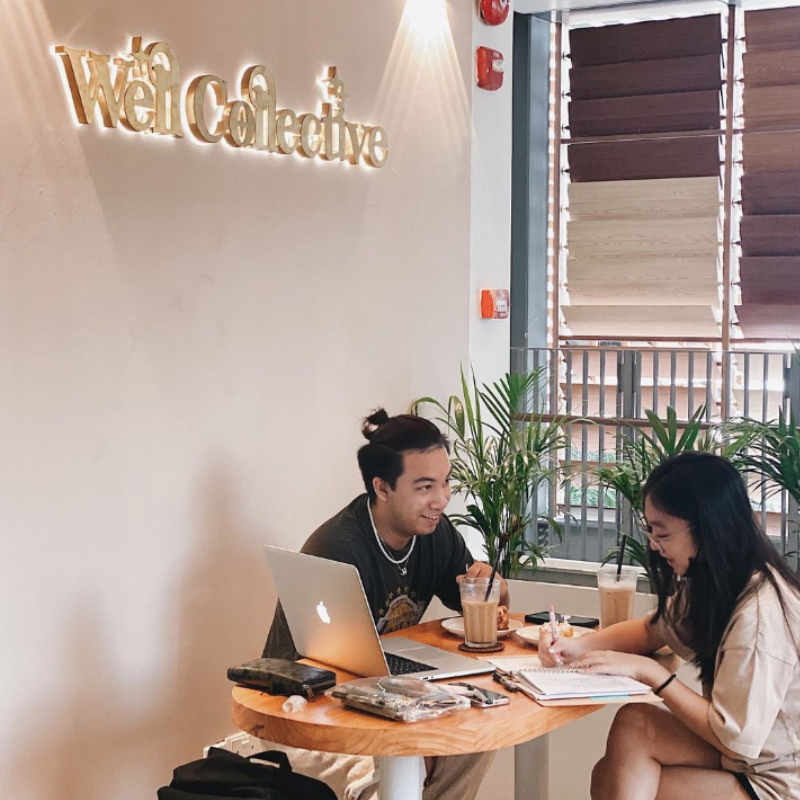 Source
If you enjoy the companionship of a fur-friend apart from your BFF while you do your work, pet-owners can visit Well Collective cafe. It has a special pet patio for both pets and owners to relax at. However, there is a minimum spend of $15++ per pax and a 90 minute dine-in limit during peak periods and weekends.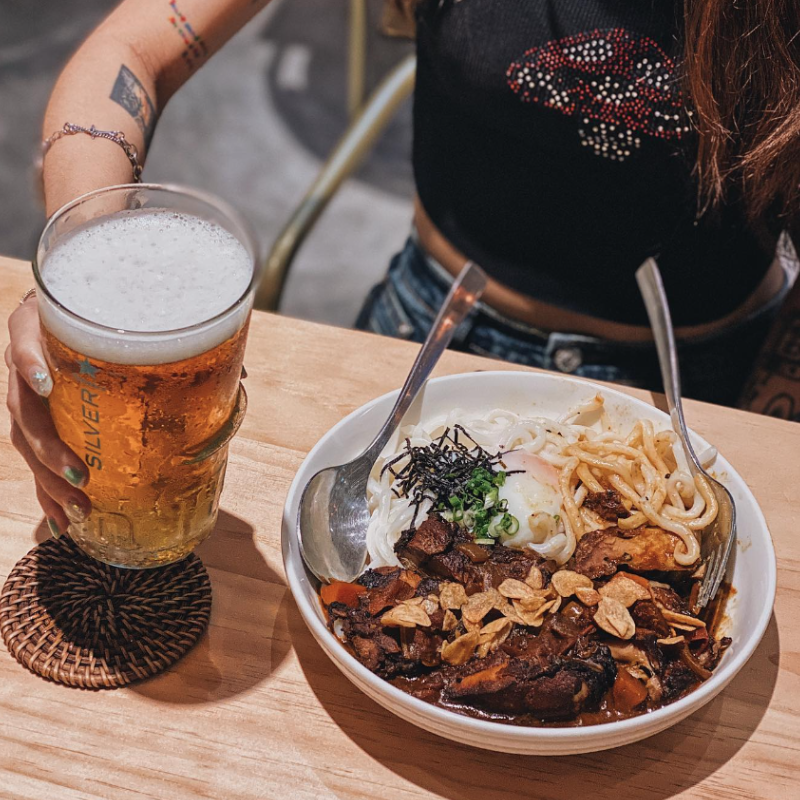 Source
Those who crave for something healthier, the cafe offers vegetarian dishes such as Protein Pancakes and Truffle Mushroom Pasta. Best part is that they are gluten-free too. Their specialty crepes are a standout for those who want a taste of both savoury and sweet toppings.
Address: Block 418 Northshore Drive, Northshore Plaza, #02-11/12, Singapore 820418
Opening hours: 12pm to 10pm (Mondays to Thursdays) | 10am to 10pm (Fridays to Sundays)
Website | Facebook | Instagram
9. Orange Mocha Cafe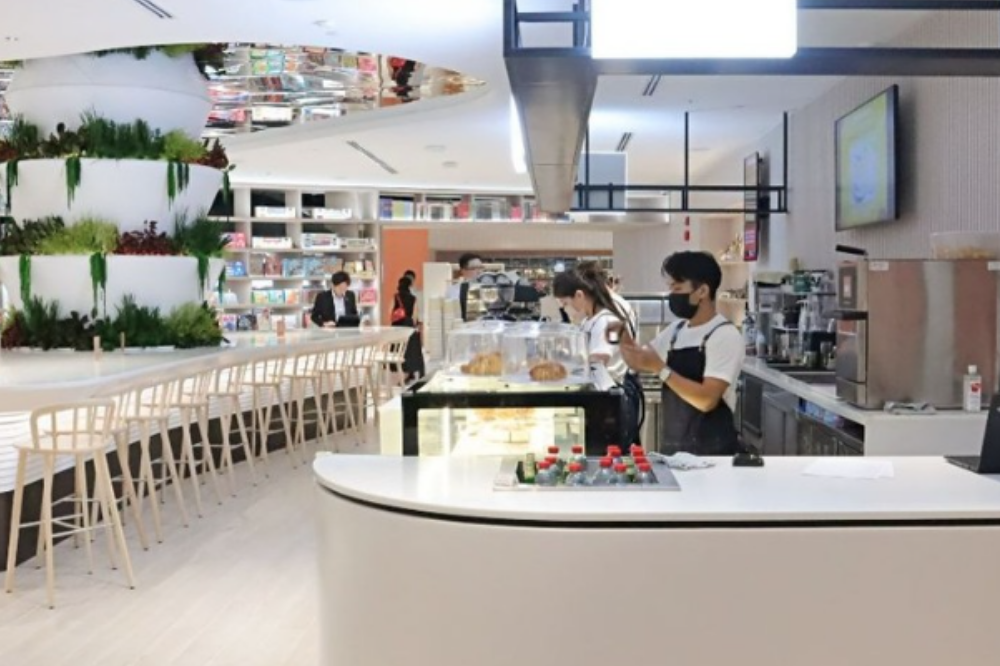 Source
Orange Mocha Cafe is what most people call a hidden gem as this coffeehouse is situated inside a bookstore at Wisma Atria. This quiet and unassuming corner has power plugs located near every seat and provides free Wi-Fi to their customers.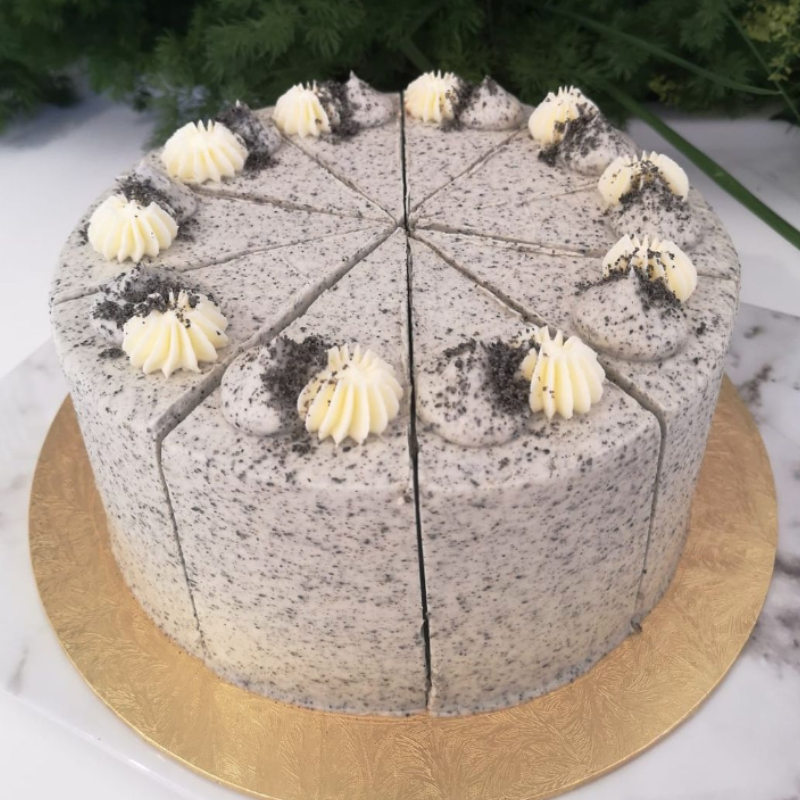 Source
To beat the post-lunch food coma, take a sip of their signature Orange Mocha which has rich and fresh notes of citrus and chocolate. Or, feast on their rich cakes to keep your sweet cravings at bay. 
Address: 435 Orchard Road, #04-01 Wisma Atria, Singapore 238877
Opening hours: 11am to 7:30pm daily
Facebook | Instagram
10. 6 Letter Coffee
Source
6 Letter Coffee is known for its comfy vibes and delicious meals. If you're thinking of a group study date, rest assured that this place will have ample space and enough power plugs to cater many people.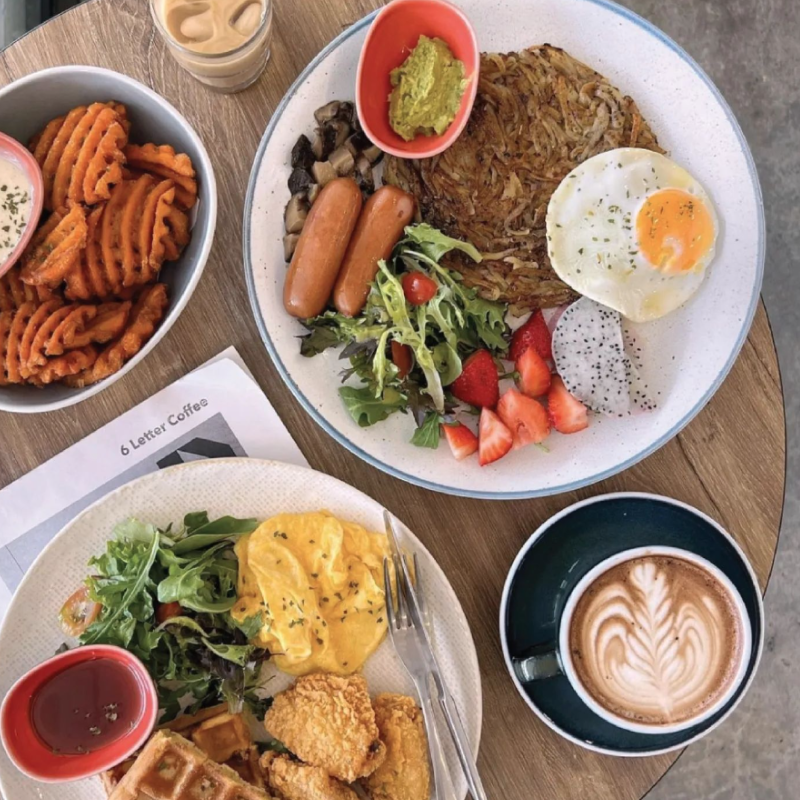 Source
They are best known for their signature 6 Letter Brunch Rosti which is served with house-made Avocado Mash. Not to mention, their Smoked Salmon Avocado Croissant will be a delightful meal to tide you over while working tirelessly to complete your deadlines.
Address: 259 Tanjong Katong Road, Beng Tong Mansion, Singapore 437047
Opening hours: 7am to 7pm (Monday to Thursdays) | 8am to 8pm (Fridays) | 8am to 8pm (Saturdays) | 8am to 7pm (Sundays)
Website | Facebook | Instagram
11. Kith Cafe (Millenia Walk)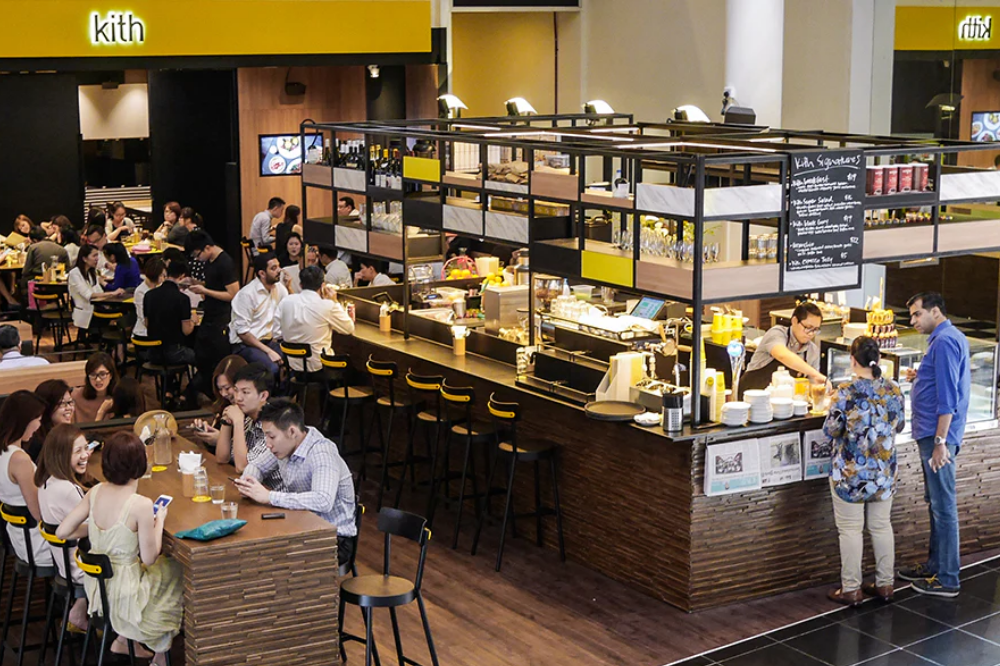 Source
You might have heard of Kith Cafe as there are a few outlets around our tiny island. However, this particular outlet at Millenia Walk offers wide open area seatings with power plugs for a relaxing and productive time.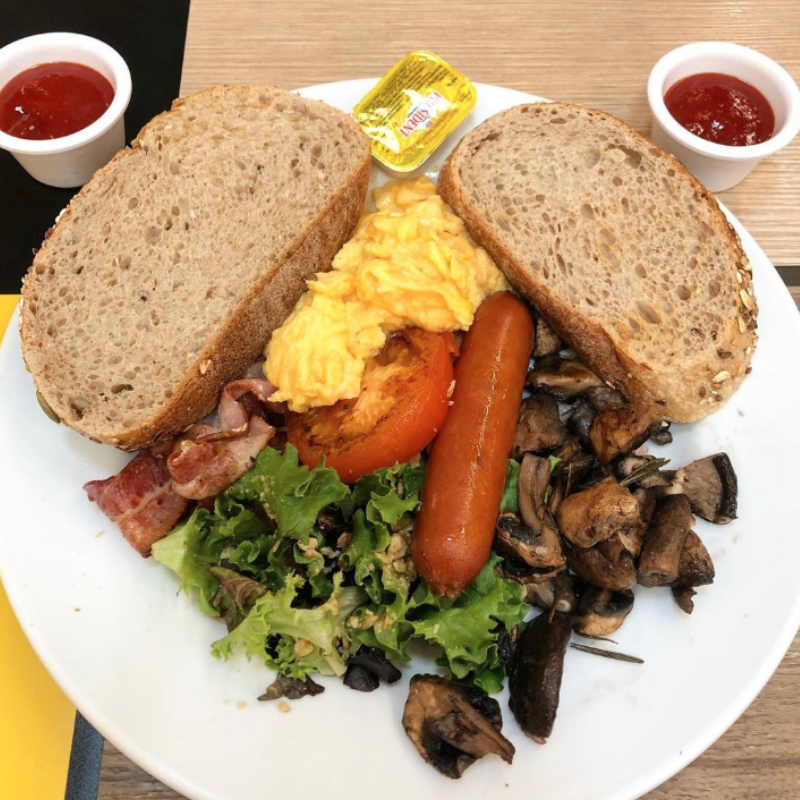 Source
Hunger pangs are so real so you can pick up some of their Kith Club sandwiches which have cajun chicken, crispy bacon and cheddar to aid your cravings. Plus, they offer a range of delicious cakes, pastries and even waffles for you and your work buddy to indulge in. 
Address: 9 Raffles Boulevard, #01-44/45, Millenia Walk, Singapore 039596
Opening hours: 7:30am to 10pm daily
Website | Facebook | Instagram
12. Clap Cafe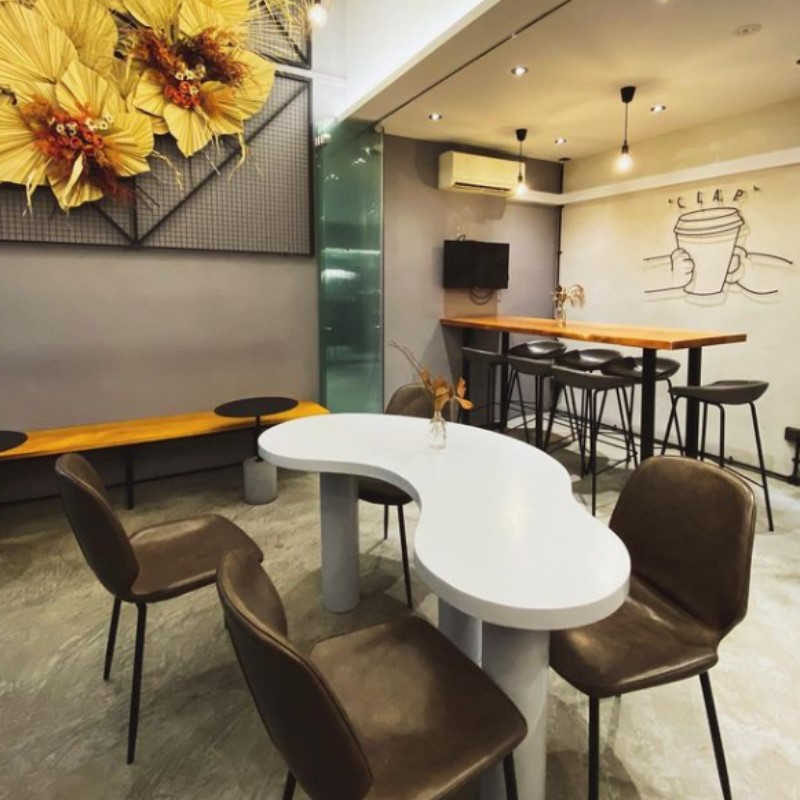 Source
Located at Waterloo Street, Clap Cafe deserves a round of applause for their warm interior with power plugs to spare. Their minimalistic interior and welcoming ambience draws many students and workers alike to buckle down and get some work done.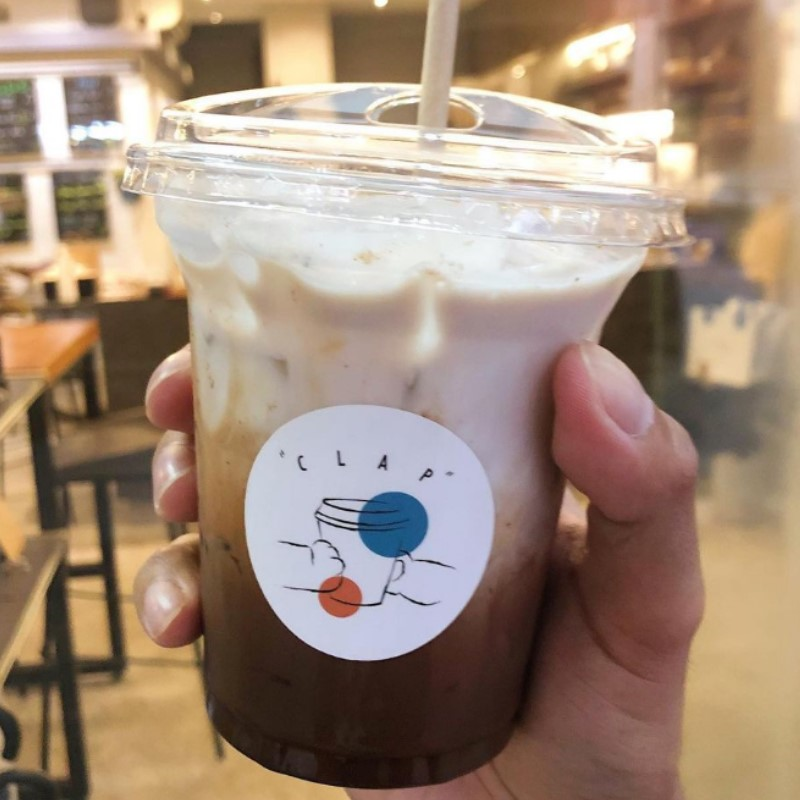 Source
You can try out their house-made Affogato, Pumpkin Spice Latte or Sea Salt Latte rather than reaching for your usual coffee order. Indulge in their delectable pastries and cakes like the Maple Pecan Tart or Basque Burnt Cheesecake as a well-deserved treat. 
Address: 68 Orchard Road, #02-K1, Singapore 238839
Opening hours: 9am to 9pm (Sundays to Wednesdays) | 9am to 8:30pm (Thursdays) | 9am to 10pm (Fridays to Saturdays)
Website | Facebook | Instagram
Visit These Cafes With Free Wi-Fi and Power Plugs For A Chill Work Date
If working at home is not an option for you, these cafes with free Wi-Fi provide an alternative to get your productivity game up and get sh*t done, with a coffee in hand and a satisfied belly to boot.
This article was first published on 24 February 2020 and last updated on 31 July 2023 by Joy Lim.
Cover image: EatBook, source
Also read:
14 Pre-Wedding Shoot Locations In Singapore For DIY Couple Pics With Just A Tripod