CNY 2021 OOTDs
Along with reunion dinner feasts and mahjong sessions, CNY OOTD shots are part and parcel of every year's celebrations. While this year's Chinese New Year festivities might have been more muted due to the pandemic, many of us continued to put together our best outfits for the perfect CNY OOTD 2021 post. 
Our local influencers and celebrities are no different. From traditional cheongsams to out-of-the-box combinations, these personalities remained dedicated to serving their best CNY looks. We checked in with them on their ensembles, as well as the number one thing they consider every year when planning their CNY outfits.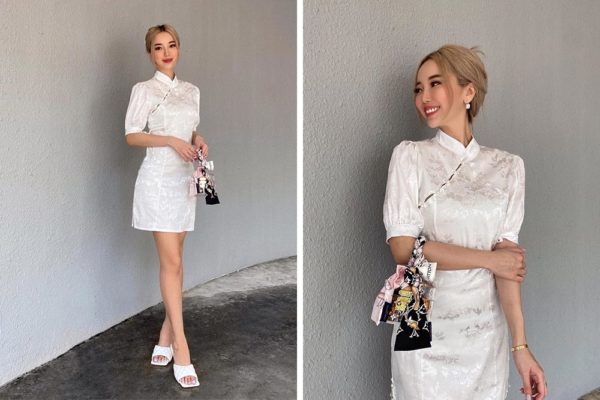 Source
Dress: Gifted
Bag: Louis Vuitton
Heels: Bottega Veneta
Our favourite part of Rachel's OOTD is how the design of her bag pops against the backdrop of the elegant, all-white outfit. It is elevated by the subtle details of her cheongsam, like the metallic sheen and the slit on the right. 
#1 thing she looks out for when planning her CNY outfit: "I always check with my feng shui master what colour is the most lucky for me that year and dress accordingly!"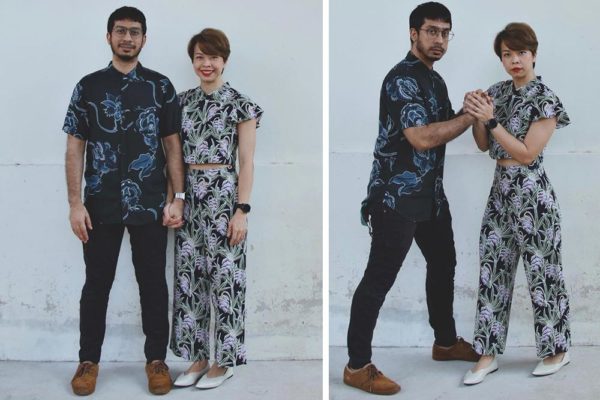 Top, pants and shoes: Love and Bravery 
The frontwoman of local band 53A rocked an eye-catching look with a matching set from Love and Bravery. The batik prints of Sara's garments exude class, while the flutter sleeves keep the ensemble looking fresh and youthful. 
#1 thing she looks out for when planning her CNY outfit: "Comfort, because we need to be able to eat A LOT. Lol"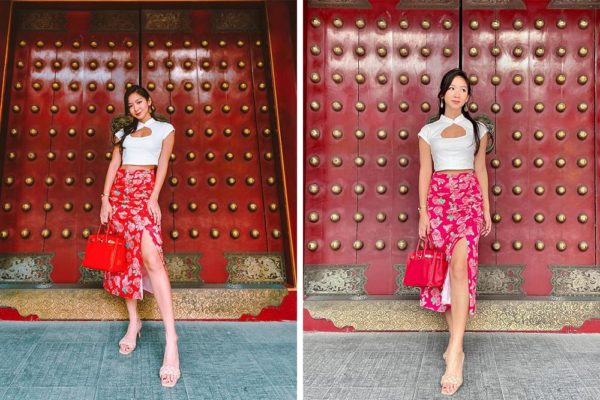 Top and skirt: Pomelo Fashion
Earrings: Pocket Petals
Bag: Hermès
Heels: Stravadius
Wearing a 2-piece get-up allowed Novita to juxtapose her white top with the bright red colour scheme of her bag and floral skirt. The contrast created made the influencer's outfit striking yet cohesive. Her top features a cut-out near her cheongsam, paying homage to tradition while keeping it trendy. 
#1 thing she looks out for when planning her CNY outfit: "Traditional details like mandarin collars in a modern fit!"   
Also read:
5 Easy Ways To Upgrade Your CNY #OOTD IG Shots At Common HDB Spots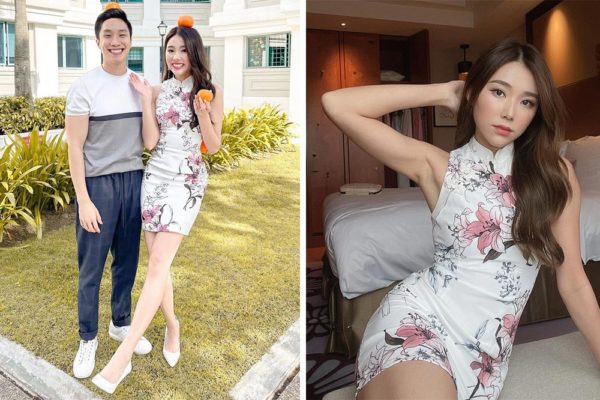 Source, source
Opting for a form-fitting cheongsam with oversized florals and a sleek pair of white heels, Mongchin shows that you can look stunning while keeping it simple for your CNY OOTD. 
If her makeup also caught your attention, you can check out Mongchin's CNY 2021 makeup tutorial on YouTube. 
#1 thing she looks out for when planning her CNY outfit: "Every year on the first day of CNY, the girls in the family will be in a cheongsam. It has been a family tradition for the past 8-10 years! Usually for cheongsams, I like to go for neutral/warm tones as they complement my skin undertones better."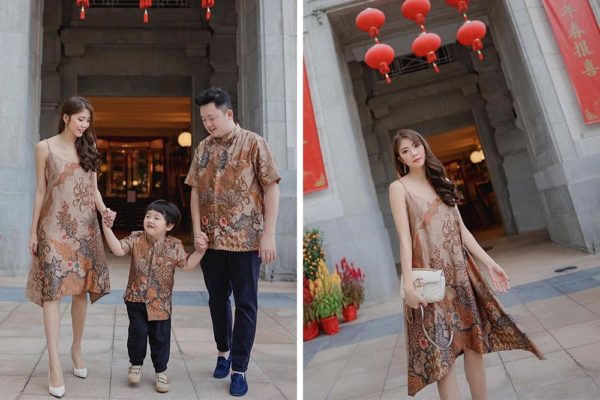 Dress: Cloth to Wear
Bag: Gucci
Heels: Charles & Keith
For May's CNY OOTD, the influencer decided to dress her family in matching outfits from Jakarta-based brand Cloth to Wear. The batik print is unique while the colour palette keeps things understated, making the pieces wearable even after CNY.  
#1 thing she looks out for when planning her CNY outfit: "Traditional but nothing too serious. Something fun would be the key thing."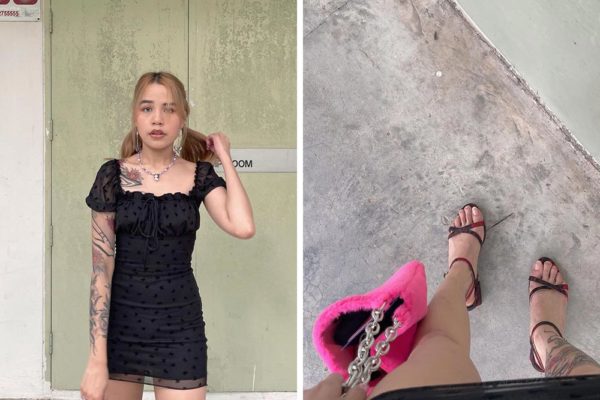 Dress: Motel Rocks
Earrings: Frmoneday
Necklace: Strawb Melo
Bag: The Ragged Priest
Sandals: Machino Shoes 
Amidst the sea of bright colours and vibrant prints, ZULA's very own producer and host, Leah Shannon added some grunge to our CNY IG feed with her black polka-dotted dress. She rounded out the CNY look with her hot pink bag and dark red sandals, which have cheongsam-esque detailing on the straps. 
#1 thing she looks out for when planning her CNY outfit: "I don't go for the typical cheongsam silhouettes because I can't find brands that do that style with more edge. But if I can find unique pieces with cheongsam-inspired details, I'd definitely incorporate it into my look like I've done with my heels."
CNY 2021 OOTDs Are A Mix Of Tradition And Modernity
The Lunar New Year holiday weekend might be over, but it's never too late to start planning for your CNY 2022 OOTD. Hopefully this list can give you the inspiration you need to outdo your previous get-ups next year.
Also read: 
My Parents' Divorce Showed Me The Beauty Of "Downsized" CNY Celebrations