Coach x Two Men Bagel House
Of all the brand collabs possible, we never expected luxury fashion brand Coach to partner up with Two Men Bagel House. Coming to us with an exclusive pop-up store from 9 April 2022, the collab features Coach's new Spring 2022 collection, exclusive bagels and handbags, and a range of IG-worthy photo walls. 
Showing us that both their bagels and bags are made to last, read on to find out how you and your BFFs can spend a fun time here.
Coach Spring 2022 collection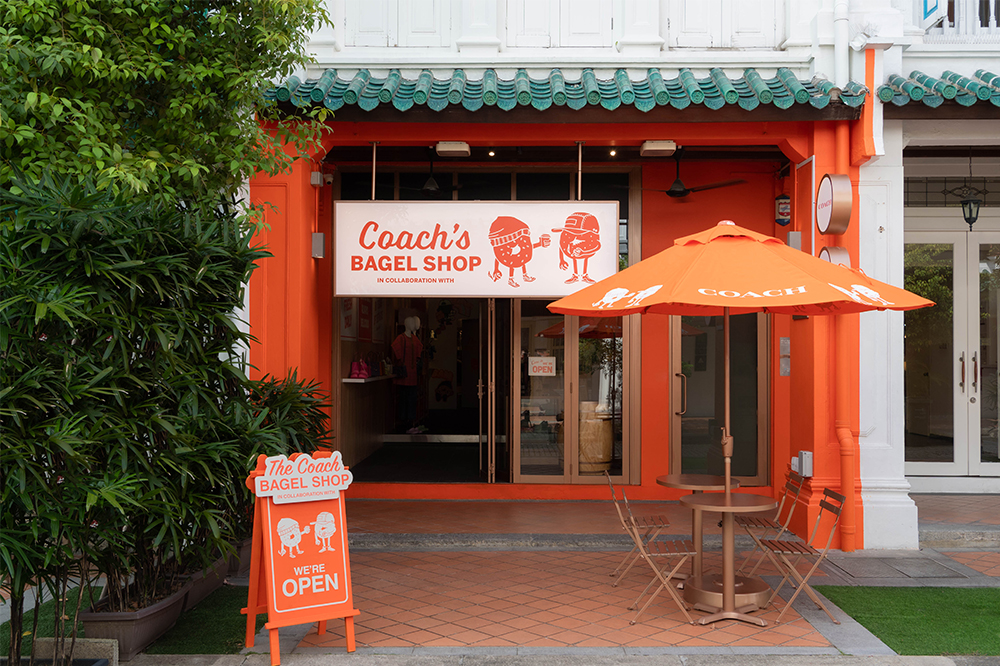 Image courtesy of Coach
It's hard to miss the pop-up store along Duxton Street, seeing as the bright orange exterior immediately catches our attention. Snap some OOTD pics under the cute umbrella, and don't forget to strike a pose under the unique Coach's Bagel Shop signage too.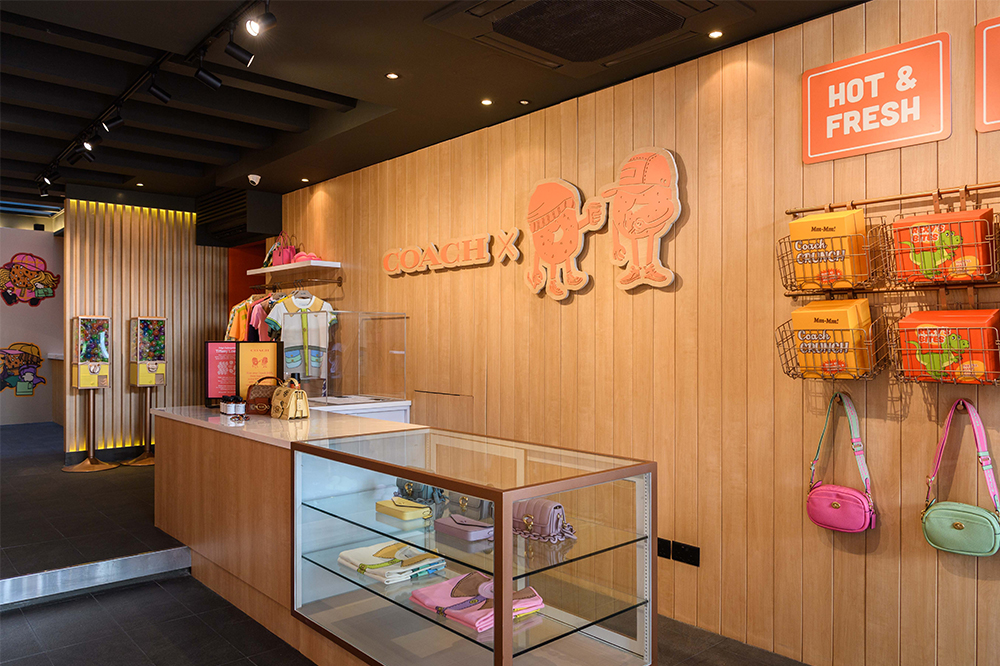 Image courtesy of Coach
Discover more IG-worthy backdrops inside the store, inspired by a traditional New York City bagel shop. If you're not planning a VTL trip to the US any time soon, this pop-up store will bring New York here to you instead.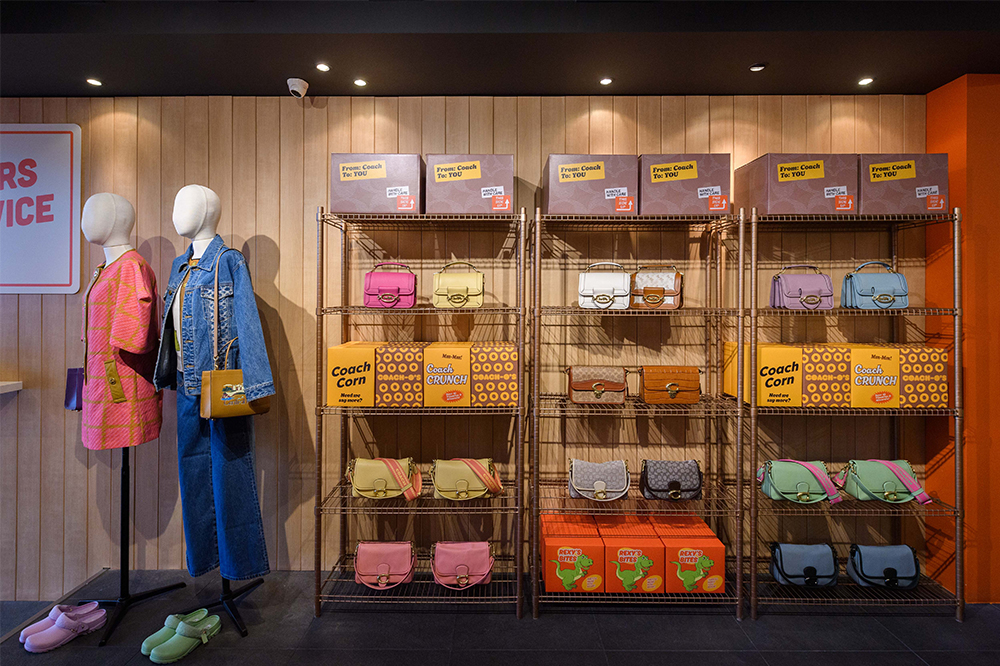 Image courtesy of Coach
We're spoiled for choice with Coach's Spring 2022 collection, featuring the new Cashin Carry Tote and the ever-popular Soft Tabby. The collection pays tribute to the vibrant hues of Spring, decked in colours such as pink, green, and blue.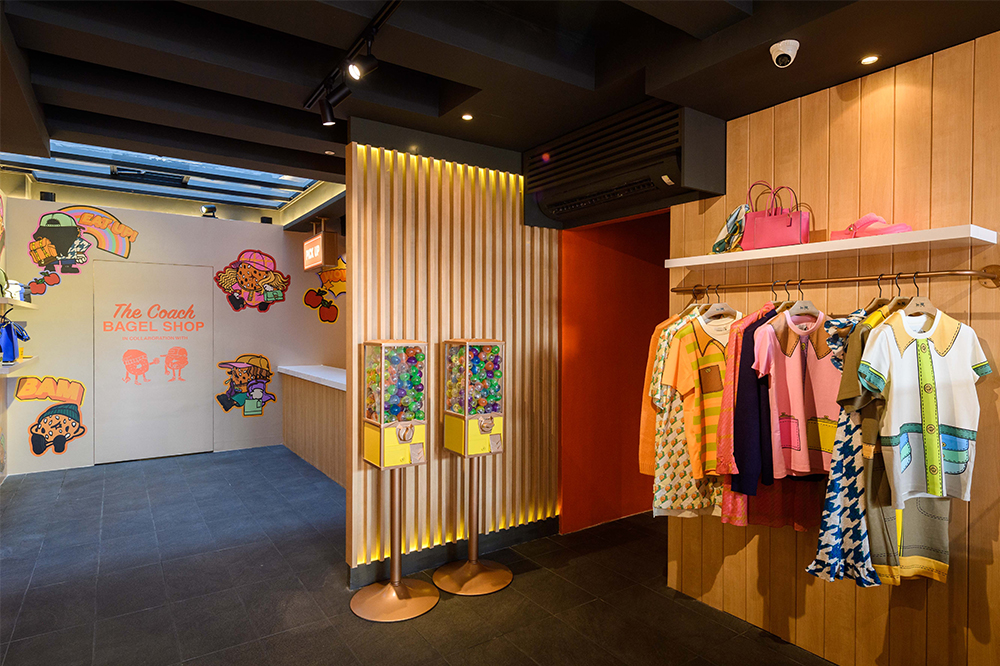 Image courtesy of Coach
You can also purchase their ready-to-wear clothing collection inspired by the 90s, with vintage tees, denim jackets and skater shorts. With these additions to your wardrobe, now you can rock an atas streetwear look.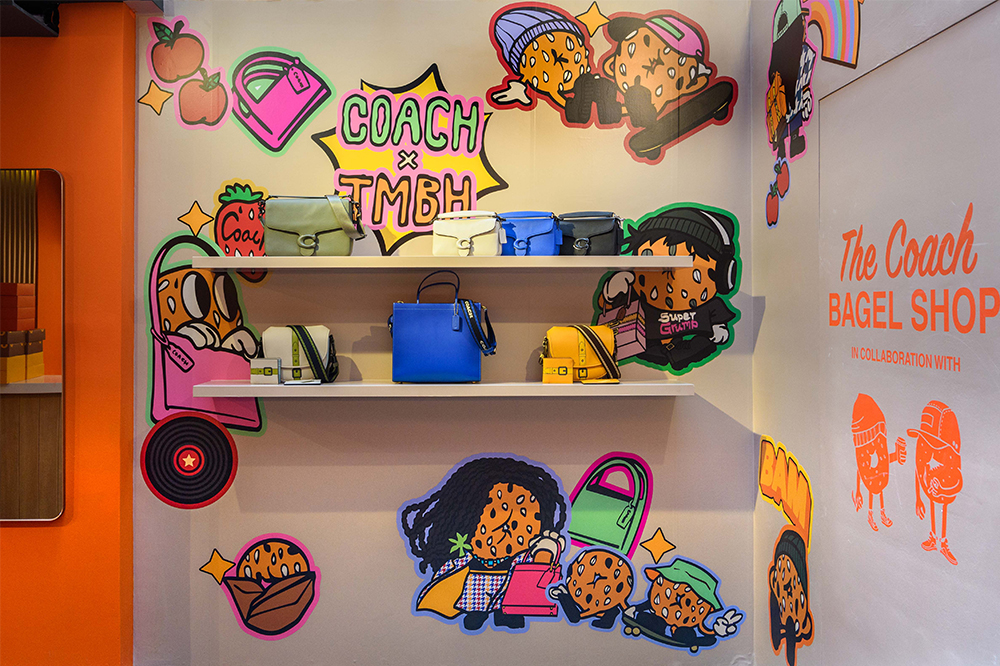 Image courtesy of Coach
Men can also find something to take home from this pop-up too. The men's collection is displayed against a graphic printed wall of Two Men Bagel House's mascots, aka the "bagel-sonas", in Coach's Spring 2022 apparel. 
Fun fact: Coach's Tabby was originally created for women. But with the increasing popularity of the design among men, they created the Tabby Messenger for men too.
Pop-up store exclusive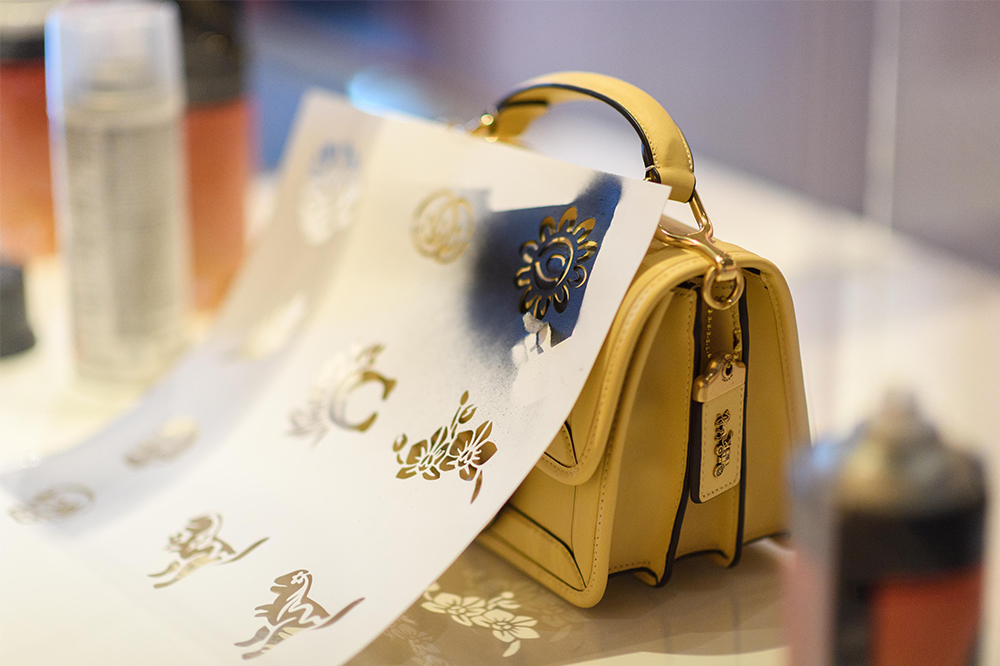 Image courtesy of Coach
Don't miss out on exclusive experiences at the pop-up store, such as getting a complimentary spray painting session with every bag purchased, with bespoke motifs designed by local artist Tiffany Lovage.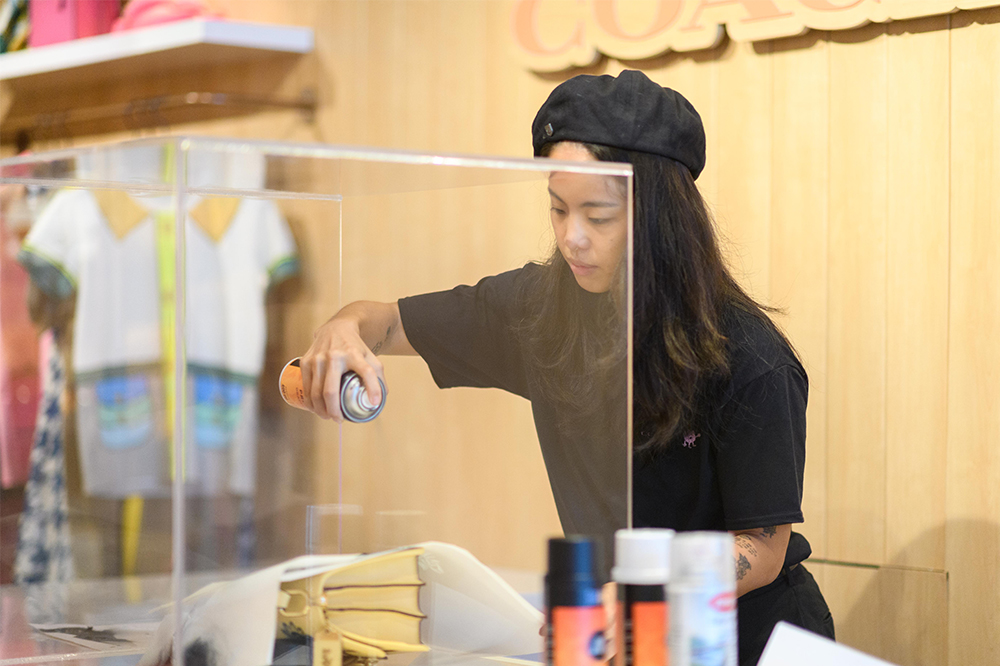 Image courtesy of Coach
Check out Tiffany Lovage herself in action on Fridays from 3pm to 7pm and Saturdays between 2pm to 6pm. Do note that while you can watch her customise handbags, your bespoke handbag will be sent to her house for customisation before it makes its way to you.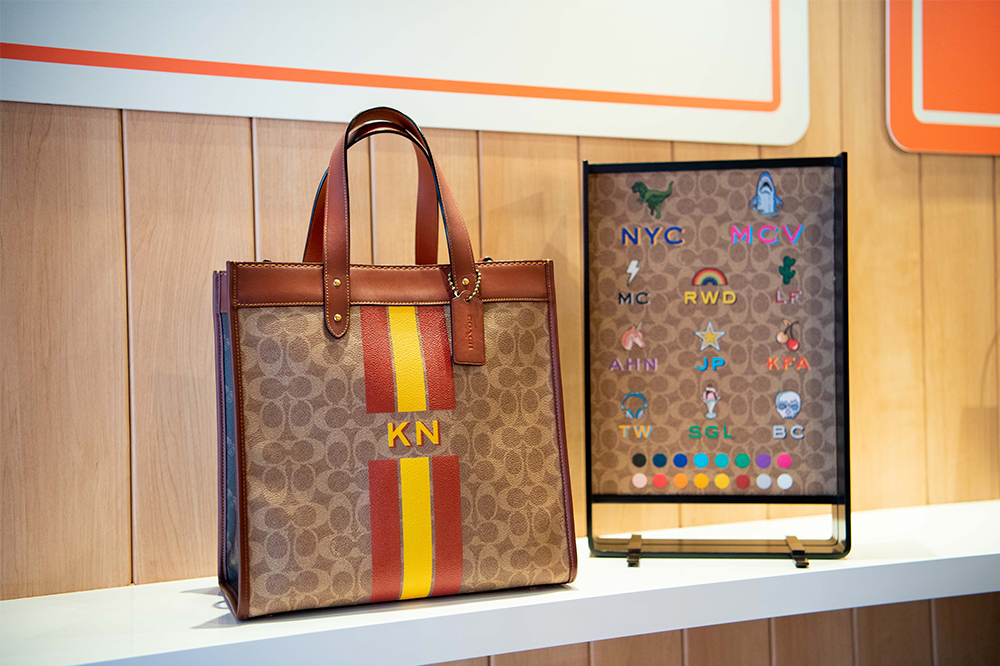 Image courtesy of Coach
Coach Singapore offers a number of customisation services, but digital printing isn't one of them. This is because it requires a huge machine, and many countries only have one outlet that can offer this service.
For the first time ever, the pop-up store will be offering an exclusive digital printing service at $50 per customisation. Unique designs are offered here, so make sure you get your personalised handbag ASAP before the event ends.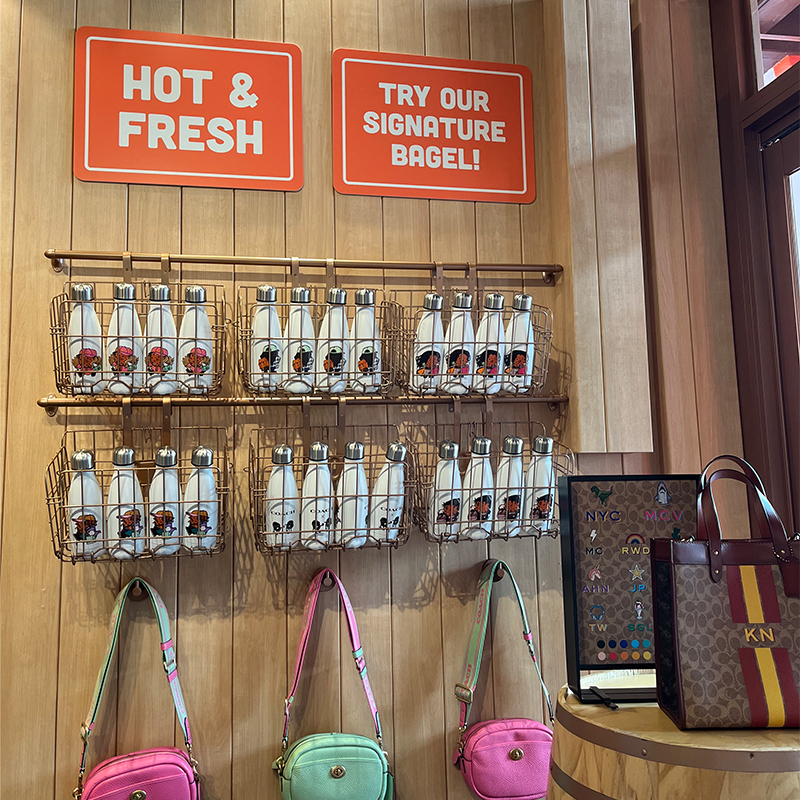 Image courtesy of writer
For every $50 of Coach products purchased, customers are entitled to a water tumbler featuring the 5 "bagel-sonas". More co-branded merch such as stickers and enamel pins are also available as gift options with in-store purchases.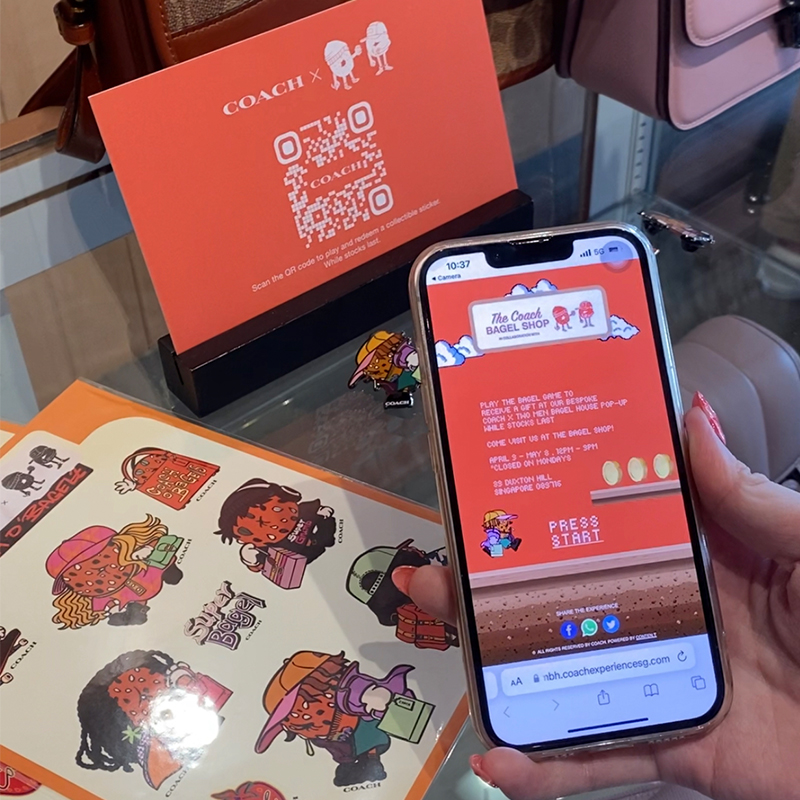 Image courtesy of writer
Have a go at the Coach Bagel Shop game when you scan the QR code on the counter. Players can pick their choice of a "bagel-sona", and score points by avoiding obstacles and collecting coins. 
We all know that Singaporeans' favourite word is "free". If you're feeling extra kiasu, each participant is able to redeem a set of stickers just by playing the game. If that isn't enough motivation for you to start playing, you'll be ecstatic to know that the top scorer will win a Coach bag.
Bagels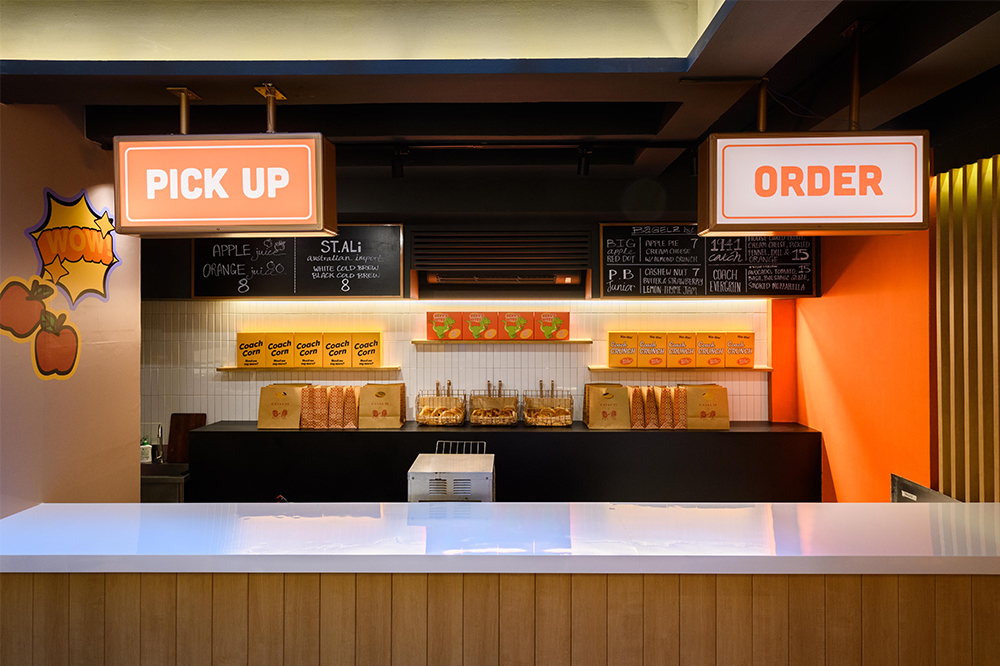 Image courtesy of Coach
Since it's a collaboration between the two brands, obviously we can't miss out on the bagels by Two Men Bagel House. Pick up a limited-edition bagel over at the bagel shop, featuring a curated menu that will only be available at the pop-up store.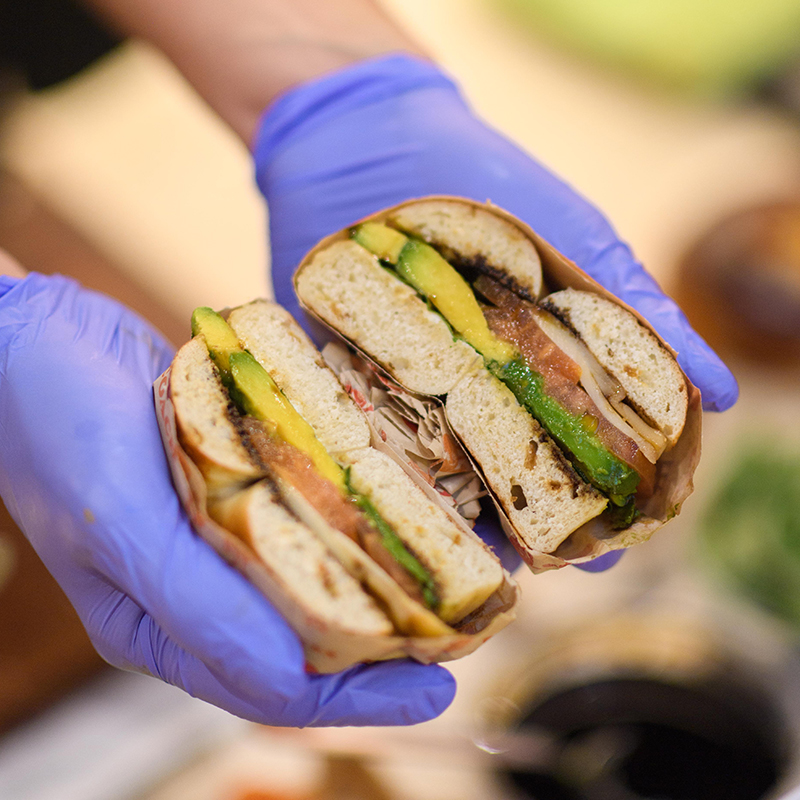 Image courtesy of Coach
Two Men Bagel House offers both sweet and savoury options in a blend of New York and Singapore flavours. Retailing at $15, the 1941 Catch comes with house-cured trout with cream cheese, while the Coach Evergreen is a vegetarian option of avocado and smoked mozzarella.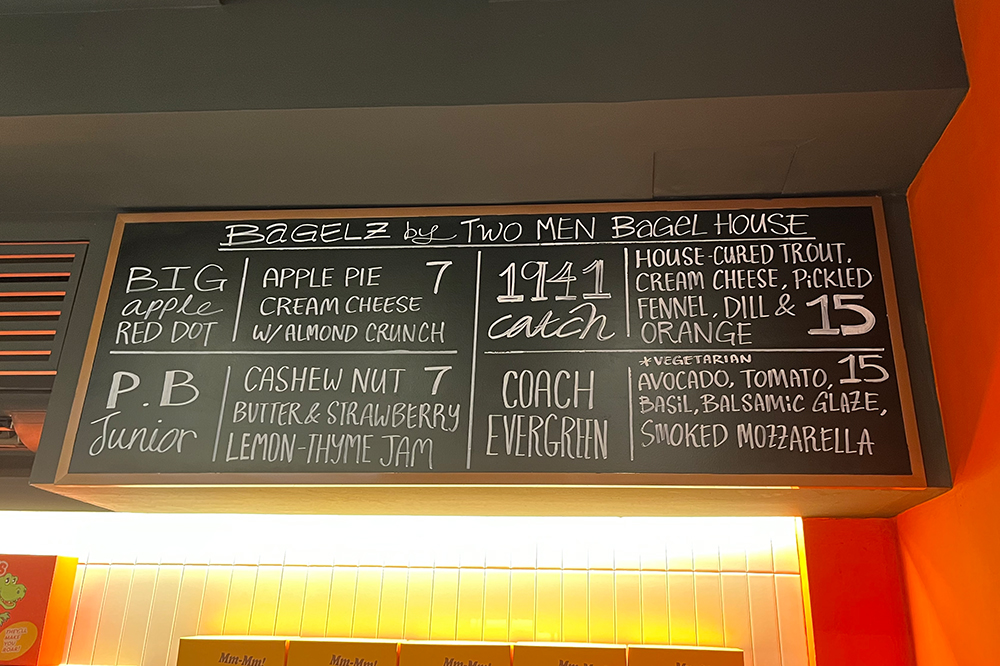 Image courtesy of writer
Complete your meal on a sweet note, featuring the Big Apple Red Dot with apple pie flavours and P.B. Junior in cashew nut butter and jam. The sweet flavours are retailing at $7 each.
Coach x Two Men Bagel House Pop-Up Store Will Open From 9 April To 8 May 2022
If you're looking for a new date idea with bae, the Coach x Two Men Bagel House pop-up store will be open to the public from 9 April to 8 May 2022. Head over to Coach's website or Two Men Bagel House's website for more information.
Address: 39 Duxton Hill, Singapore 089617
Dates: 9 April to 8 May 2022
Opening hours: 12pm to 9pm (Tuesdays to Sundays) | Closed on Mondays
Cover: Image courtesy of writer, image courtesy of Coach.
Also read:
Louis Vuitton Has A Free Exhibition Featuring A BTS-Designed Trunk & An Upcoming Vanity Mahjong Version