Louis Vuitton's 200 Trunks 200 Visionaries Exhibition
We all know Louis Vuitton to be a high end brand with many esteemed ambassadors representing them. And while owning one of their items might be a pipe dream for some, there's now a way to get up close with their items for free.
In light of what would be their founder's 200th birthday, Louis Vuitton will be holding their 200 Trunks 200 Visionaries exhibition in Singapore this April. This travelling exhibition will feature trunks that were created by visionaries like BTS, Supreme and Benji B.
The exhibition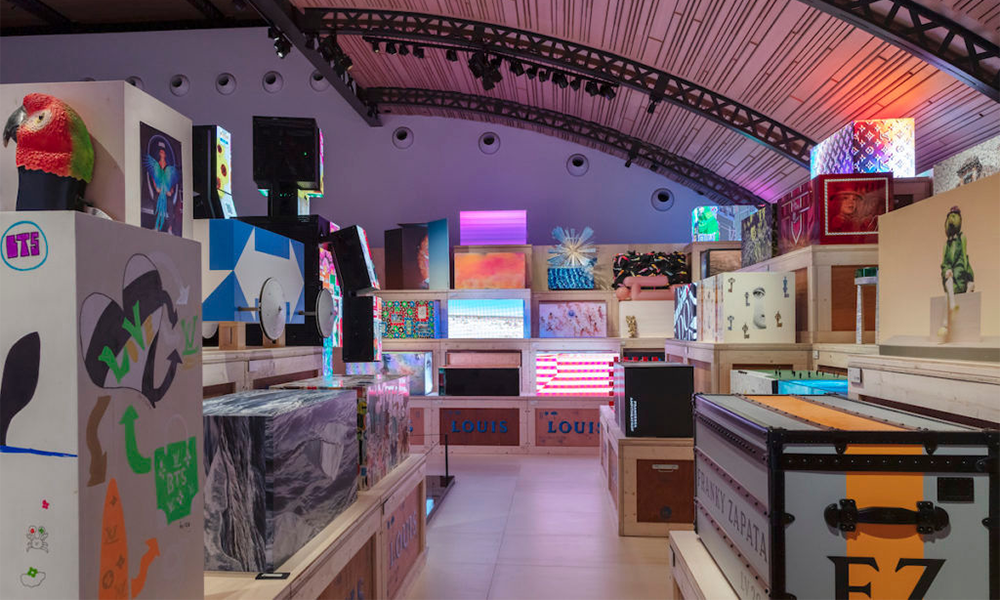 When you first walk into the exhibition, you'll find yourself surrounded by LED displays and trunks which are displayed at different heights. With all the unique creations, the trunks are stacked on top of their specific crates for easy transportation during this travelling exhibition.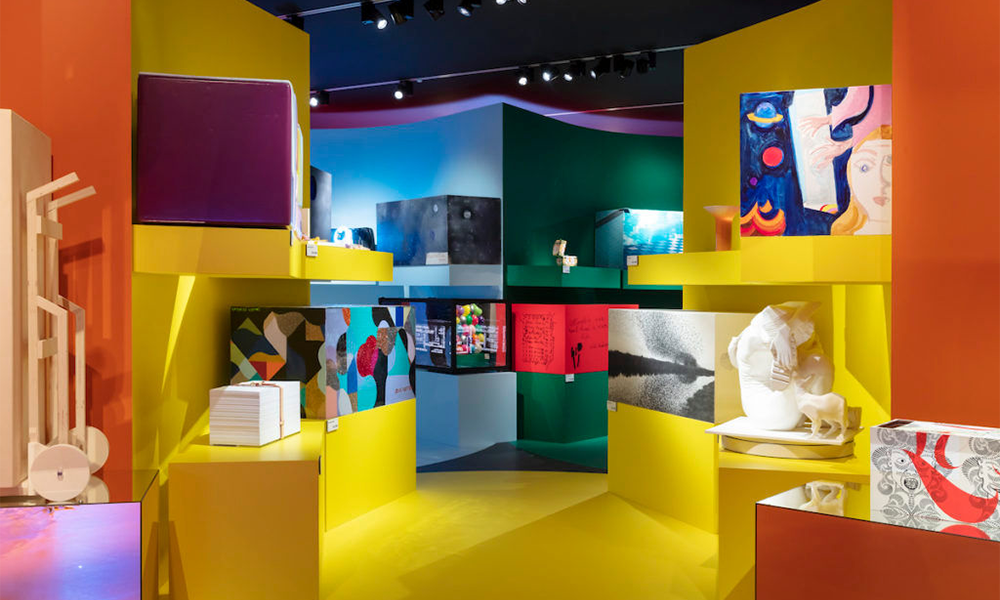 Walk around the exhibition and immerse yourself in the rich history and creative talent stemming from each trunk.
While you're at it, feel free to snap some pictures to spice up your IG feed. Each area has a unique vibe, from vibrant colours to an industrial warehouse feel.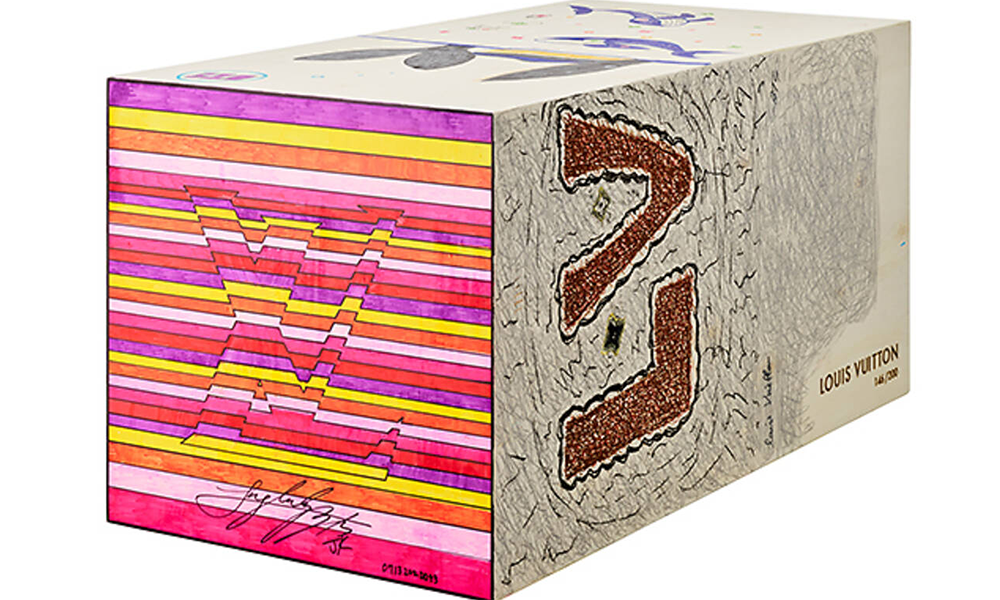 For all the ARMYs who are still enchanted by their recent GRAMMY performance, you can look forward to admiring this LV trunk that was specially designed by BTS. ICYMI, the boys were the brand's global ambassadors for the Spring Summer 2022 collection.
Covered by their illustrations, the trunk lets you spot a few references like the blue whales, or as BTS member Jin named it, "Kore". Each side was designed by a different member, allowing you to see each of their personalities shine through their drawings.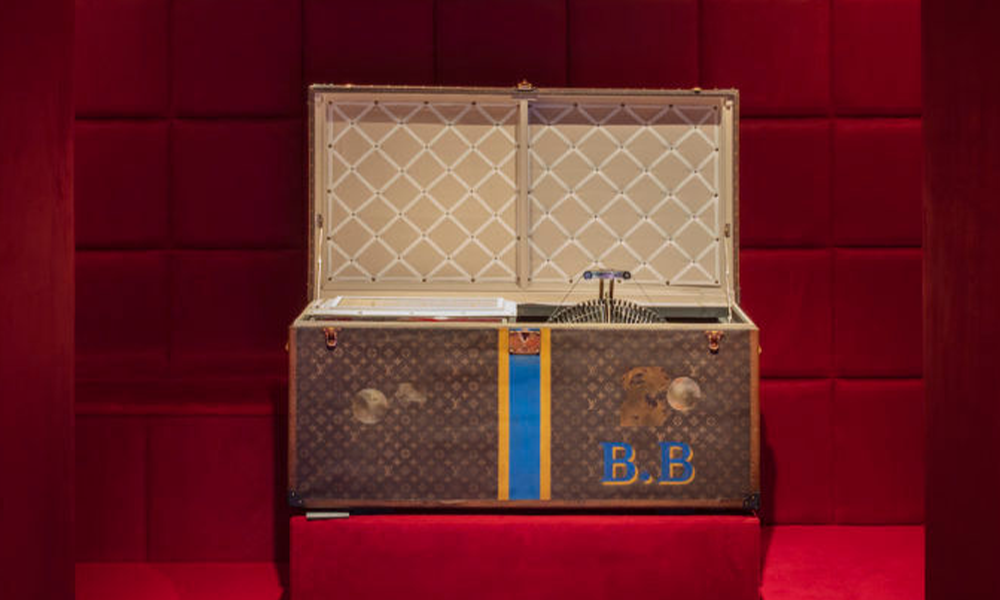 The last stop in this exhibition features an audio speakeasy, featuring a fully functioning jukebox trunk by British DJ and producer Benji B. 
You can finish off this once-in-a-lifetime experience by going to the lifestyle area to watch the video interviews by the different designers and ambassadors.
Vanity Mahjong Trunk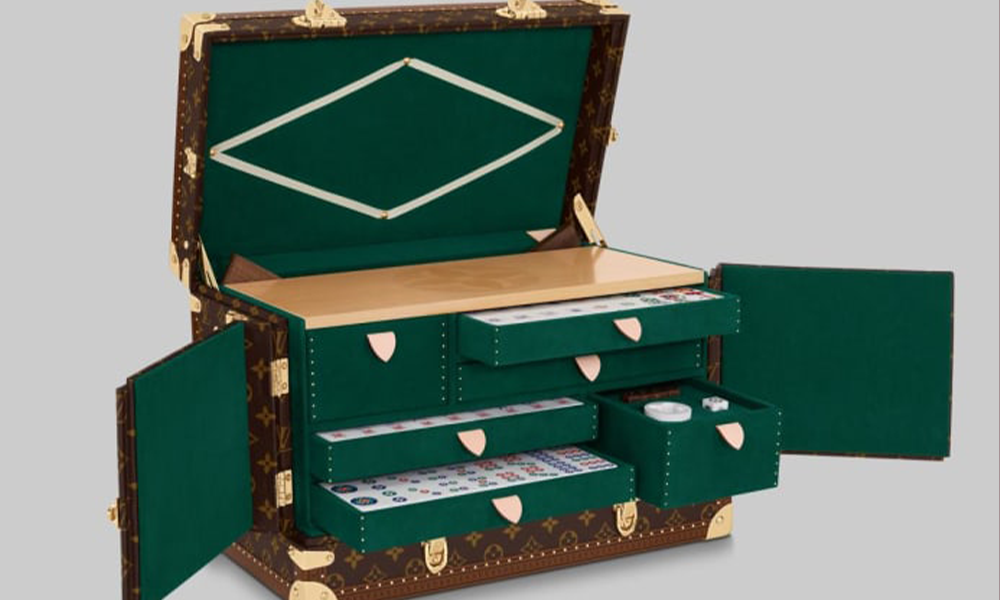 Good news for all mahjong lovers as well —  Louis Vuitton will be debuting a Vanity Mahjong Trunk in mid-April at the former Command House in Singapore. 
Inspired by the mahjong tables itself, this trunk features a jade green interior and the iconic Louis Vuitton monogram. There are many compartments and drawers for you to store the tiles so you'll never have to worry about losing any.
This trunk could possibly bring you all the luck you need for your next round with your fellow mahjong kakis.
This Louis Vuitton Exhibition Serves As A Celebration Of Talents Around The World
Louis Vuitton may just be another atas brand for many but their efforts to encourage young talents around the world is truly something that we all should appreciate. 
This LV200 project goes beyond showcasing luxury items, as they are raising close to S$3 million from the visionaries who are giving 100% of their fees to support non profit organisations that represent the different aspects of creativity. 
With this meaningful goal in mind, do your part to show your support at this free exhibition. The 200 Trunks 200 Visionaries exhibition will run from 4 – 27 April 2022 at the Marina Bay Sands Event Plaza. 
With the group capacity limit raised to 10 pax, it's the perfect opportunity to check out something new with your fellow friends. You can reserve a ticket at this website now.
All images courtesy of Louis Vuitton.
Also read:
BTS Rocks Louis Vuitton's Spring Summer 2022 Collection With Rainbow Coats & Varsity Jackets