Coloured Contact Lenses
Coloured contact lenses have climbed their way into our daily routines. A beautifully-designed pair can accentuate the iris and lend a touch of vibrance to the eyes, so it's no surprise they've become an essential puzzle piece to completing our everyday makeup look.
Tinted beauty lenses are easy to find at optical shops, but if you're looking to kick the aesthetic factor up a notch, consider pretty petal patterns from the most notable Korean cosmetic lens labels.
These options are a little more difficult to procure on our tiny island, but with a few clicks around the internet, we found 7 floral designs that ship straight to Singapore. Simply select the dioptre for your right and left eyes, and add them to your virtual shopping cart.
Have a look at these gorgeous blooms made to brighten your peepers.
Part of its Cocktail Sakura series, Lensme's cherry blossom daily contact lenses are good for a month after you open them. Each pack contains a pair of lenses with the same optical power, so purchase another set if your eyes are of different dioptres.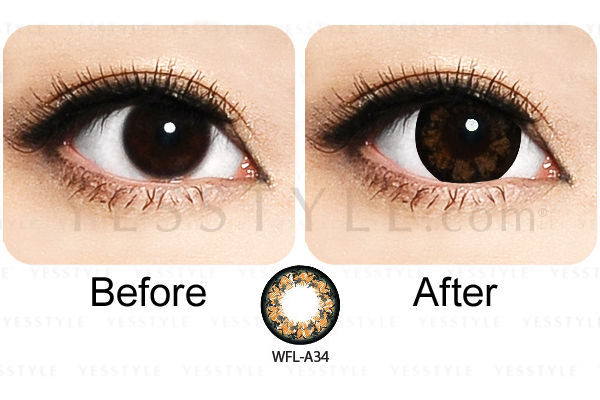 If a subtle change in eye colour is what you seek, try GEO's Flower Morning Glory series. The design mimics the petals of the morning glory flower to frame your pupil. According to reviews, these lenses run a little bigger than usual, so do take note.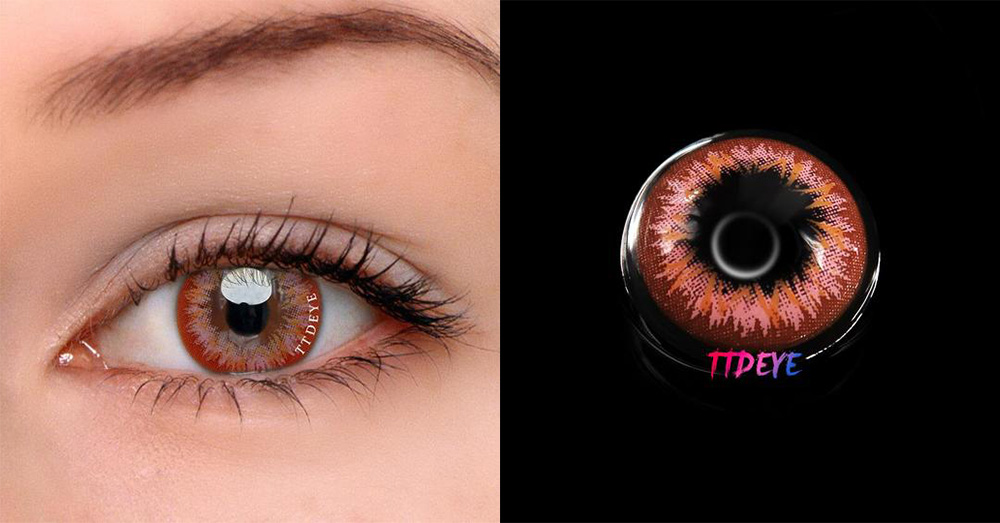 Instead of looking at the world through rose-tinted glasses, wear a pair of pink contacts from TTDeye. Its tri-coloured blooming lily design will add a mesmerising effect to the eyes. Each pair comes with a mirror and case.
Also read:
9 Best Eyeshadow Palettes, Mascaras & Eyeliners To Brighten Up Your Peepers – Zula Beauty Awards 2019
This design by Secriss takes after the shape and colour of daisies, so the grey and yellow shades enhance the iris beautifully. One box contains 20 lenses of the same optical power, so you'll have to purchase another set if your eyes are of different degrees.
Drawing inspiration from the forsythia flower, O-LENS' disposable contacts combine hints of brown with yellow-tinged flower petals. It's subtle, but it flatters the eyes, making them look bigger and brighter.
With added touches of golden brown, TripSun's pink contact lenses give the eyes a rose gold look that will compliment most eye makeup looks.
Exclusive to South Korea, these coloured contacts from Lenspop have a beautiful wreath of cherry blossom petals to add a touch of pink to your irises.
Coloured Contact Lenses From Korea
Not just your average coloured contact lenses, these ones from Korea have intricate floral designs to lend an air of femininity to your look.
Cover image: Source
Also read:
Easy Bigger Eyes Makeup Tutorial For Brighter Eyes Without False Lashes