Colourpop x High School Musical
It's been 14 years since the third and final High School Musical movie ended, but their iconic songs and movie scenes still remain fresh in our minds till today. To take us back to our Wildcat days, Colourpop has released a High School Musical collection with eyeshadow pans and blush inspired by the cast we've dearly missed.
The collection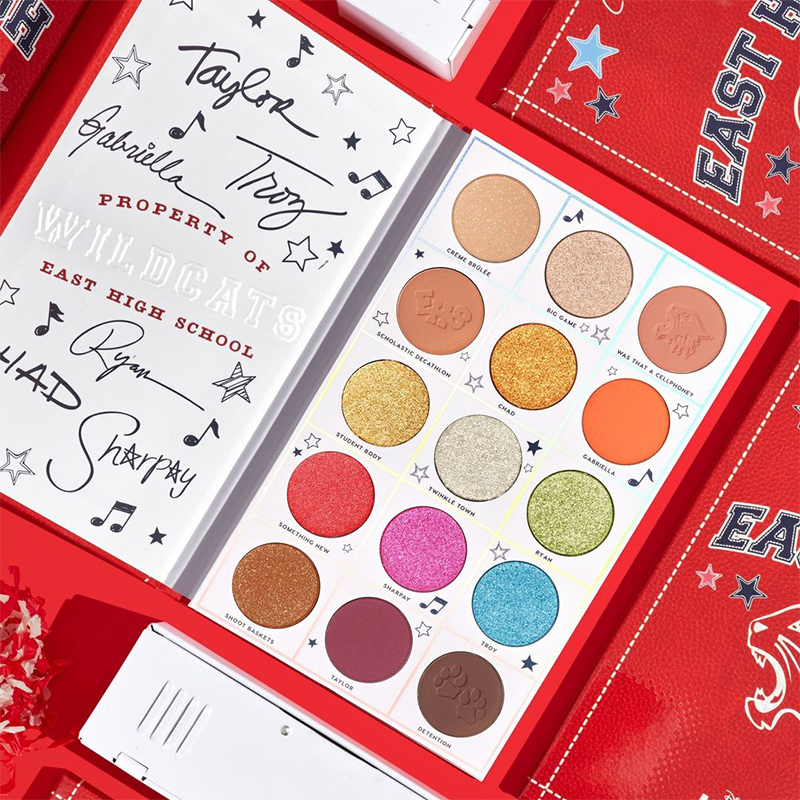 The 15-pan palette in this collection is designed to look like East High's yearbook. It opens up to reveal signatures from Troy, Gabriella and the other students. The shimmery hues are inspired and named after each character, such as blue for Troy and of course — bright pink for Sharpay.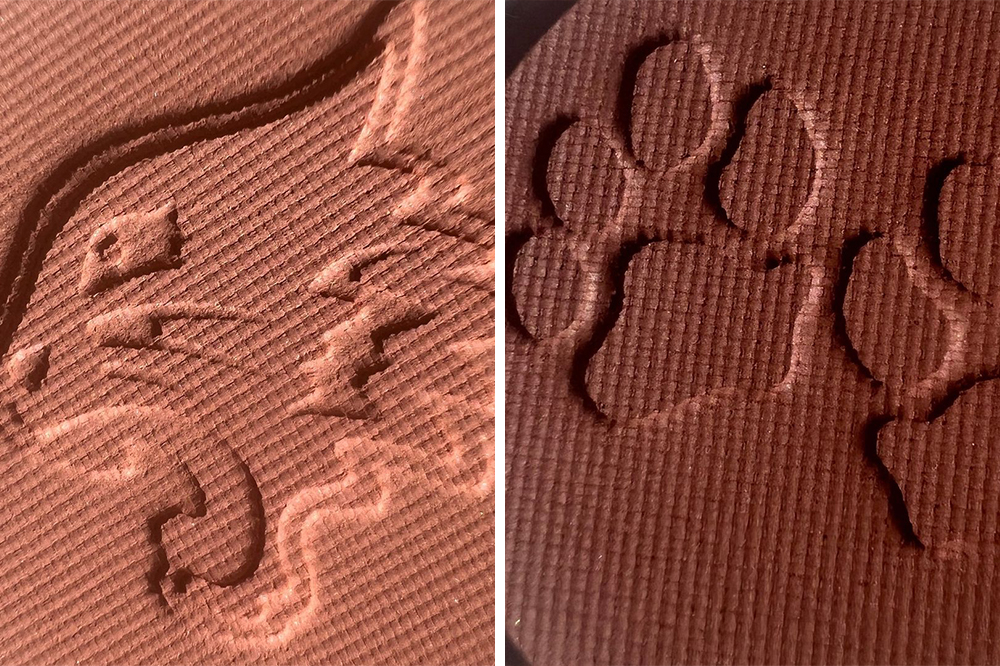 Blend the darker shades into your eyelids to complete a bold look. The "Was That A Cellphone?" (left) and "Detention" (right) pans come in designs of the Wildcat logo and its paw prints. 
Avid High School Musical fans will recognise these lines from Mrs Darbus, the quirky drama teacher with tough love for her students. The eyeshadow palette is retailing at $34.18.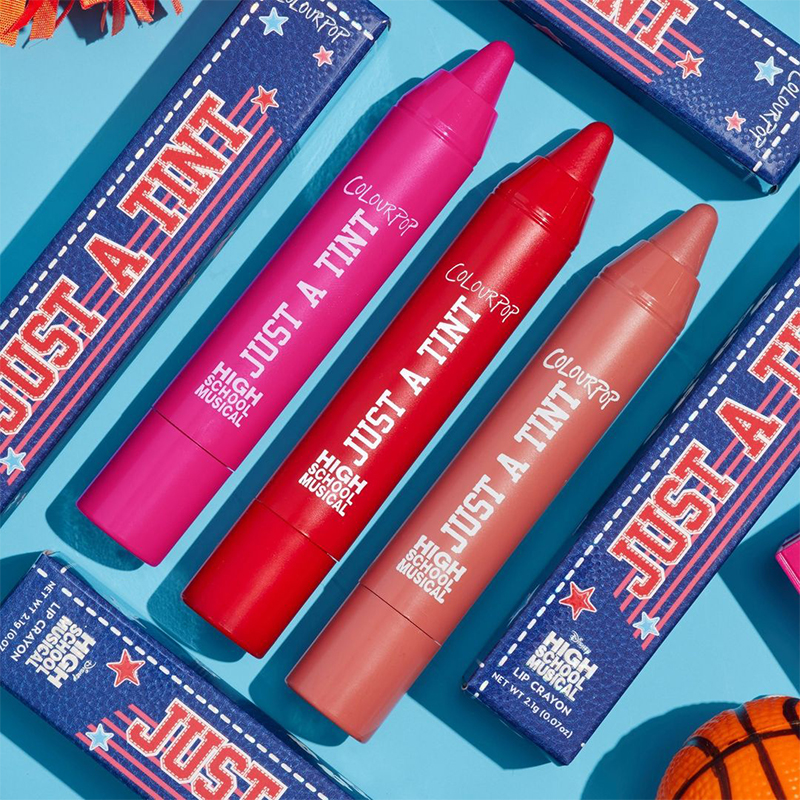 If you can't leave the house without a good lippie, then stick to the stuff you know and go for the three lip tints in this collection. Ranging from light pink, bold red and nude, the tints are named "Status Quo", "Pop and Lock" and "Chello" respectively, inspired by the song "Stick to the Status Quo". 
The lip tints are available at $12.82 each or $35.60 for a set of three.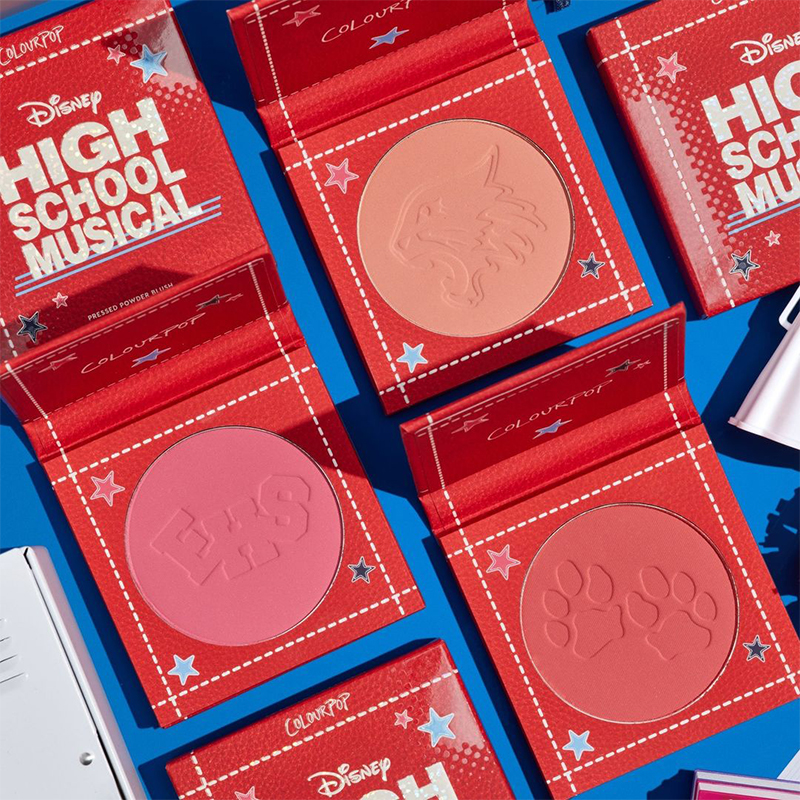 Add a soft colour to your cheeks with the pressed powder blush, adorned by East High motif prints once again. There are three blush shades retailing at $19.94 each.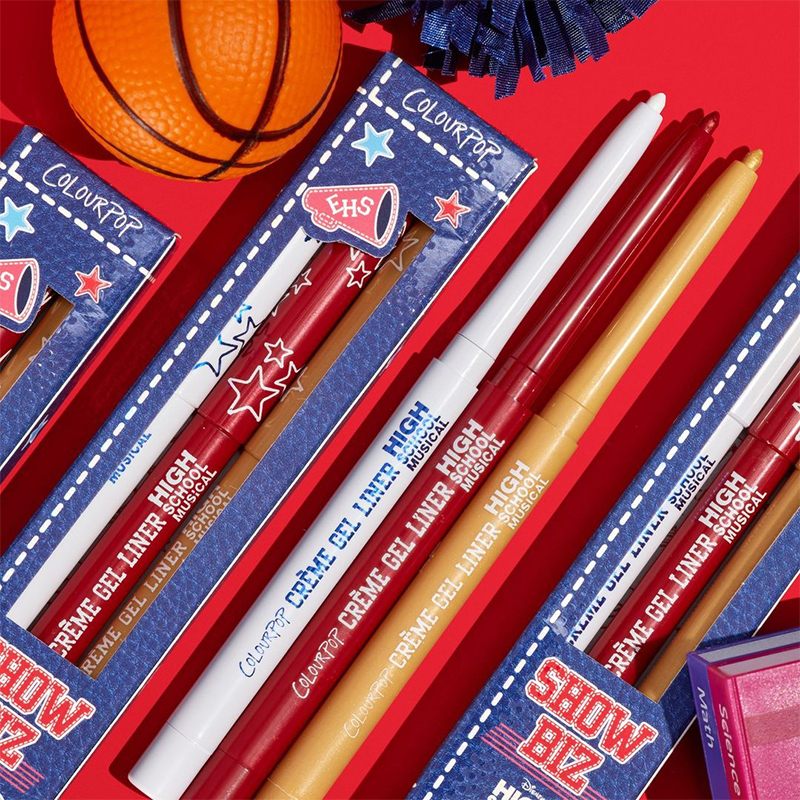 When it comes to eyeliner, getting your head in the game and focusing on the perfect wing is the most important part. Go for a graphic liner getup with the crème gel liner kit. It features three eyeliners in East High's school colours of white, red and gold. 
The eyeliner kit is retailing at $29.90.
Give Yourself A Sharpay-Inspired Makeover With The Colourpop x High School Musical Collection
While we dearly missed the Wildcats, the Colourpop x High School Musical collection takes us back to our childhood nostalgia of jamming along to their songs. The full fabulous collection can be purchased on Colourpop's website which ships directly to Singapore. 
In the meantime, check out this Hello Kitty ice cream-themed makeup collection for a sweet look.
All images courtesy of Colourpop.
Also read:
Hello Kitty Now Has An Ice Cream-Themed Makeup Collection With Brushes & Bags For A Sweet Look