Converse Pride 2020 Collection 
LGBT Pride month has kicked off in the US. Along with brands like Nike and Adidas, Converse has released the Converse Pride 2020 collection.
This is the fifth year that Converse is releasing a collection to celebrate Pride month. Perhaps that's why the collection has 5 Chuck 70 and Chuck Taylor All Star designs.
Many brands have chosen to model their collections after Gilbert Baker's LGBTQ rainbow flag. Converse's Pride 2020 collection, however, was inspired by Amber Hike's "More Color, More Pride" flag. The civil rights activist's take sees the inclusion of additional black and brown stripes in celebration of diversity.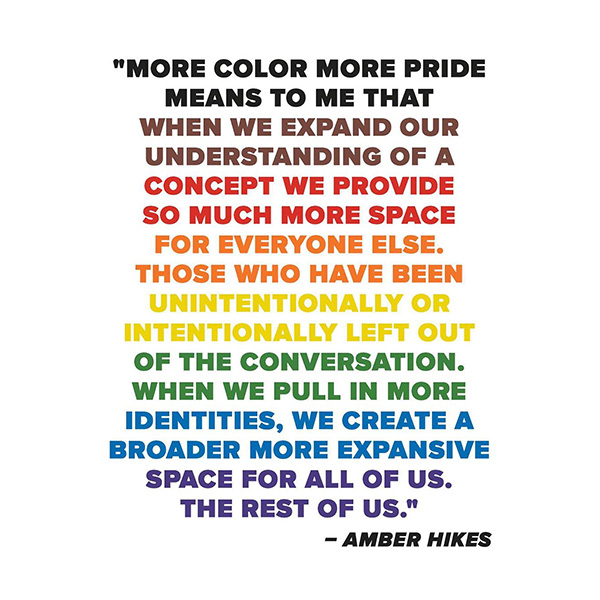 Source
There's also the custom Converse By You option, where you can choose which flag you'd like to fly on your shoe. This includes the bisexual, non-binary, pansexual and transgender flags.
Chuck 70
Source
The first design is a black low-top Chuck 70 sneaker with the "More Colors, More Pride" flag on the main body, outsole and heel logo.
The insole is not left out, with the words: "Diversity, Equality, Love, Converse".
Source
For those looking to make a statement, the second Chuck 70 design is a lot flashier. The black high-top sneaker is decked out in contrasting sequins, with a split-design of multi-colour and silver sequins.
Again, the "More Colors, More Pride" flag can be found on the Converse patch, outsole and heel logo.
Also read:
The New Nike Pride 2020 BeTrue Collection Lets You Show Your Support Even From Home
Chuck Taylor All Star 
Chuck Taylor All Star devotees, you can look forward to 3 takes on the classic silhouette.
Source
First up, a high-top sneaker with black and white versions.  The "More Colors, More Pride" flag spans the entire shoe, with both sides of each shoe showcasing different-coloured stripes. A corresponding rainbow strip also adds a pop of colour to the all-white heel.
Source
The tongue of the sneaker has a tab that resembles a mini "More Colors, More Pride" flag.
Source
The final off-the-shelf Chuck Taylor All-Star is a low-top white sneaker that puts the spotlight on the blue-and-pink transgender identity flag. Like the other All-Star sneaker, the flag goes across the shoe, including the tongue, upper and laces.
Converse By You
The brand's customisation platform, Converse By You, let you express your creativity and display your allegiance by picking from an array of different colours, materials and exclusive Pride prints.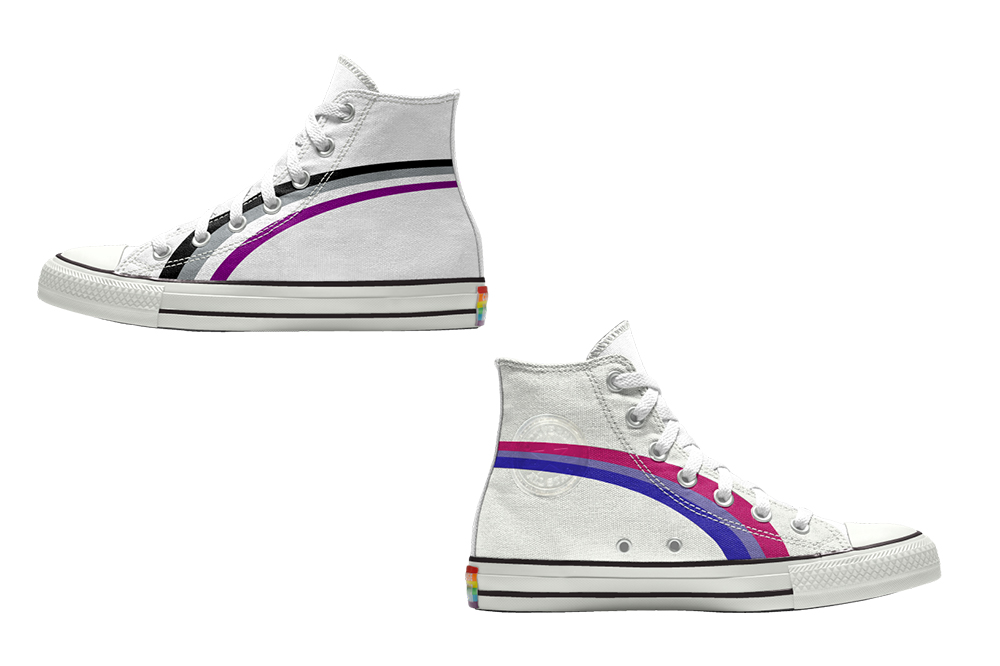 Source
The Custom Pride Chuck Taylor All Star By You, for example, has 12 colours and 8 Pride prints for you to choose from. This includes the asexual pride flag (left) and the bisexual pride flag (right).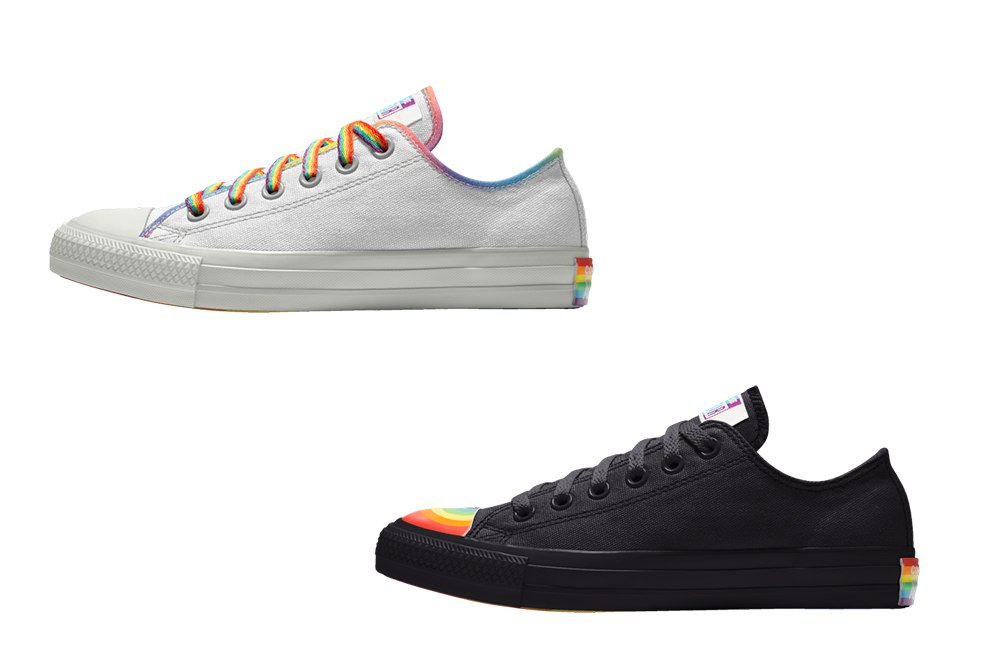 Source
You can also customise other elements of the shoes, such as the laces, eyelets, rubber sidewalls and ankle patches.
The Converse Pride 2020 Collection Celebrates Inclusivity & Diversity
According to a statement, over the past 5 years, Converse "has donated more than US$1,000,000 in support of local and global LGBTQIA+ organizations, with this year's collection benefiting It Gets Better Project [IGBP], Ali Forney Center, BAGLY and OUT MetroWest."
The colourful Converse Pride 2020 collection is now available on Converse's US website. Stay tuned for updates on whether it will be available in Singapore.
Also read:
The Apple Watch Pride 2020 Edition Includes A Nike Sport Band So You Can Work Out In Style & Solidarity