Crocs x 7-Eleven
After seeing the collaborations Crocs had with MCM and Balenciaga this year, you'd think that Crocs would partner with more luxury brands for their next dynamic designs. Oops, it turns out they are working with our favourite convenience store 7-Eleven next for three exclusive designs. 
Featuring iconic 7-Eleven snacks like Slurpee and Big Bite Hot Dog, the collection is no doubt eye-catching and might even "satisfy" your food cravings.   
The designs
For the unversed, Crocs is more than just a pair of shoes with holes that facilitate airflow. Over the years, the shoe brand has also come up with various versions like their chunky Mega Crush Clog, which is excellent for those who need a height boost.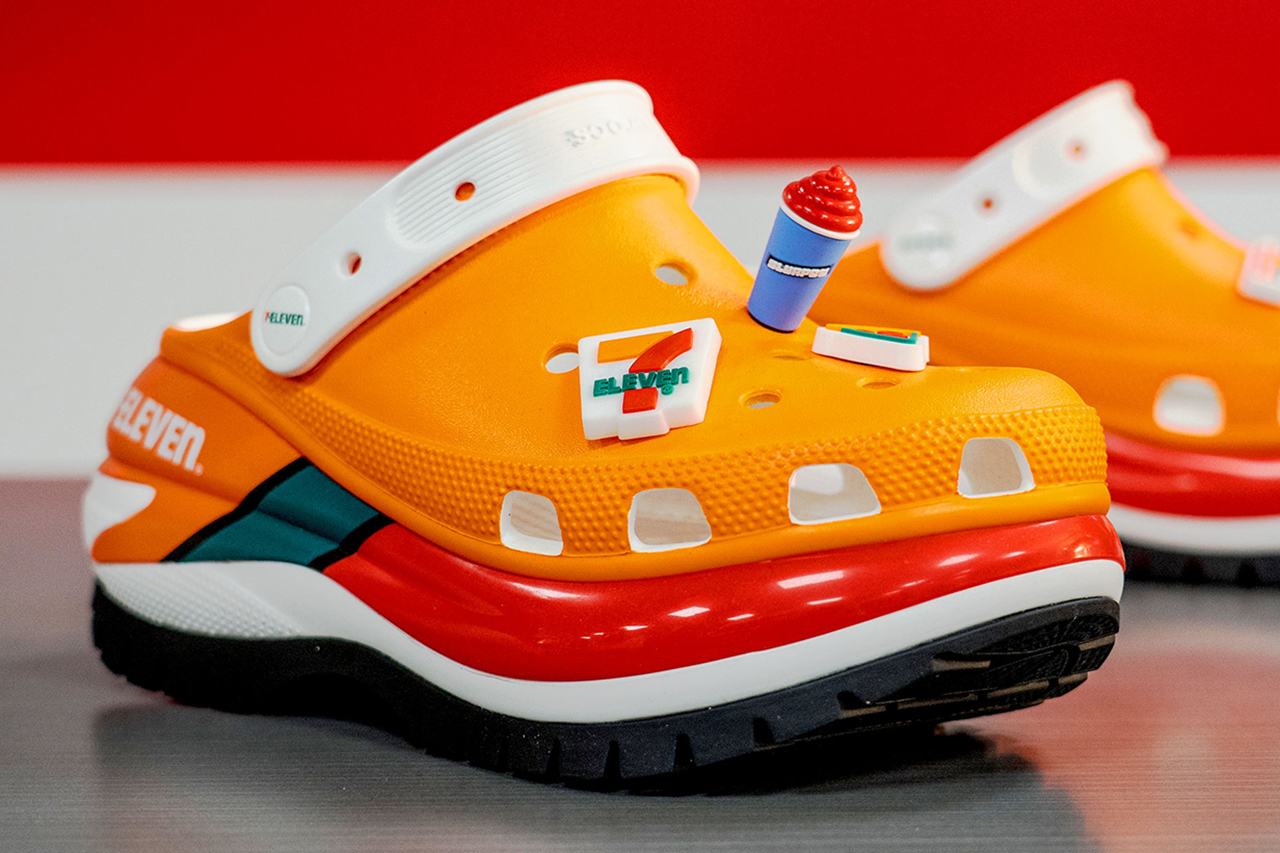 The Mega Crush Clog included in this collection gives a nod to 7-Eleven's signature colours ‒ orange, red, and green ‒ by having them featured on the upper half of the shoe, and along the midsole and forefoot panels. 
In contrast to the bright colours, the Mega Crush Clog comes with white accents on the shoe straps and above the rubber soles. What's more, the 7-Eleven wording is also printed in white around the heel rest.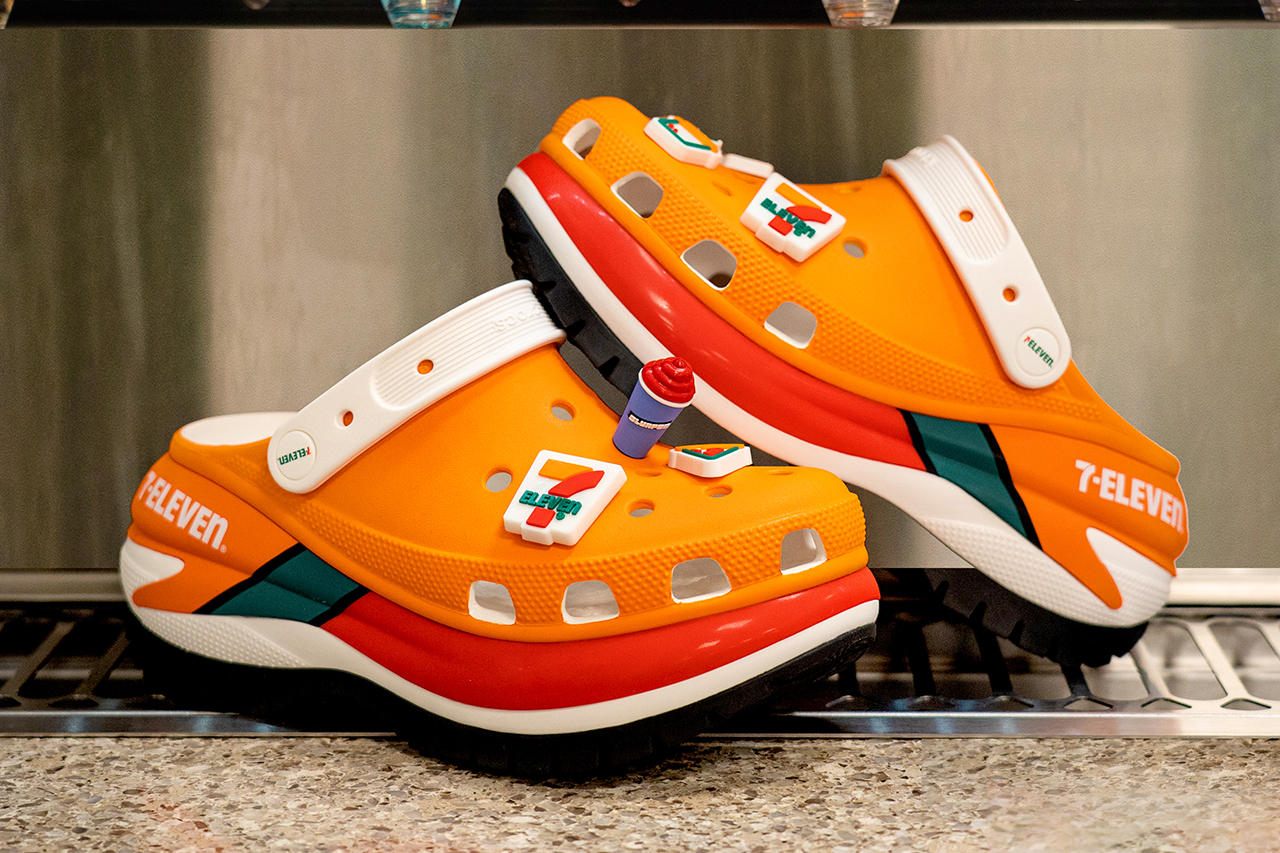 The highlight of this collaboration is no doubt the 7-Eleven snacks-inspired Jibbitz and you can customise your pair of Crocs with designs like a cup of Slurpee, Big Bite Hot Dog, coffee, and pizza. Yum. 
Frequent 7-Eleven goers can even pay tribute by attaching Jibbitzs that feature the convenience store's logo.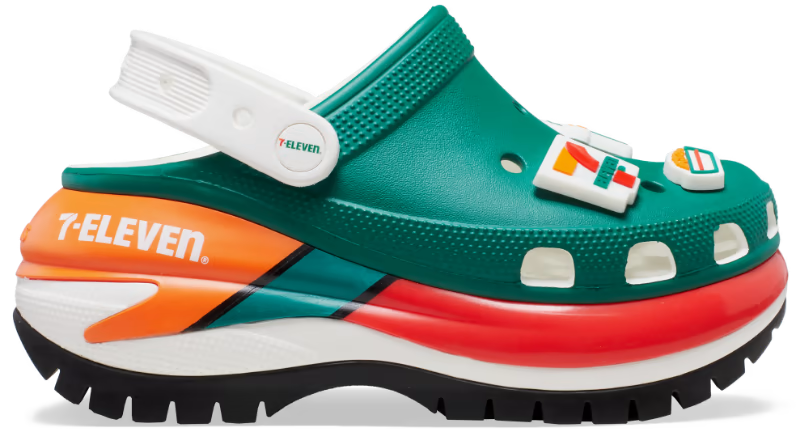 Snag a pair of Mega Crush Clog either in green, red, or orange.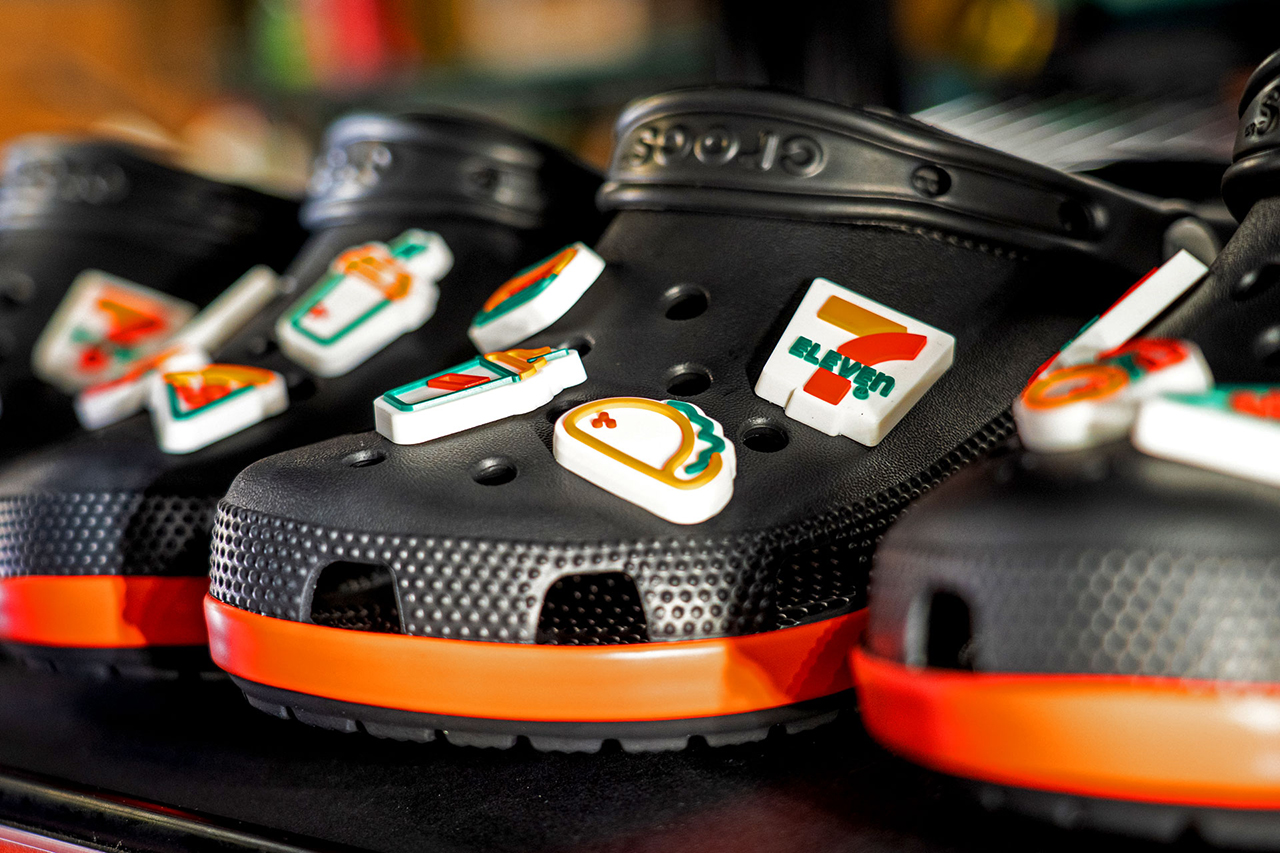 If you can't forget how Ariana Grande slayed her look with a pair of Classic Clog, check out these ones from the collection that are in black. The Classic Clog adds a pop of colour to your OOTD thanks to how it is contrasted by the red, green, and orange stripes on the midsole. 

Similarly, you can adorn your pair of Clog by attaching Jibbitz inspired by various 7-Eleven snacks. We even spot what looks like a bubble tea Jibbitz, which will be a huge draw for that BBT-obsessed friend.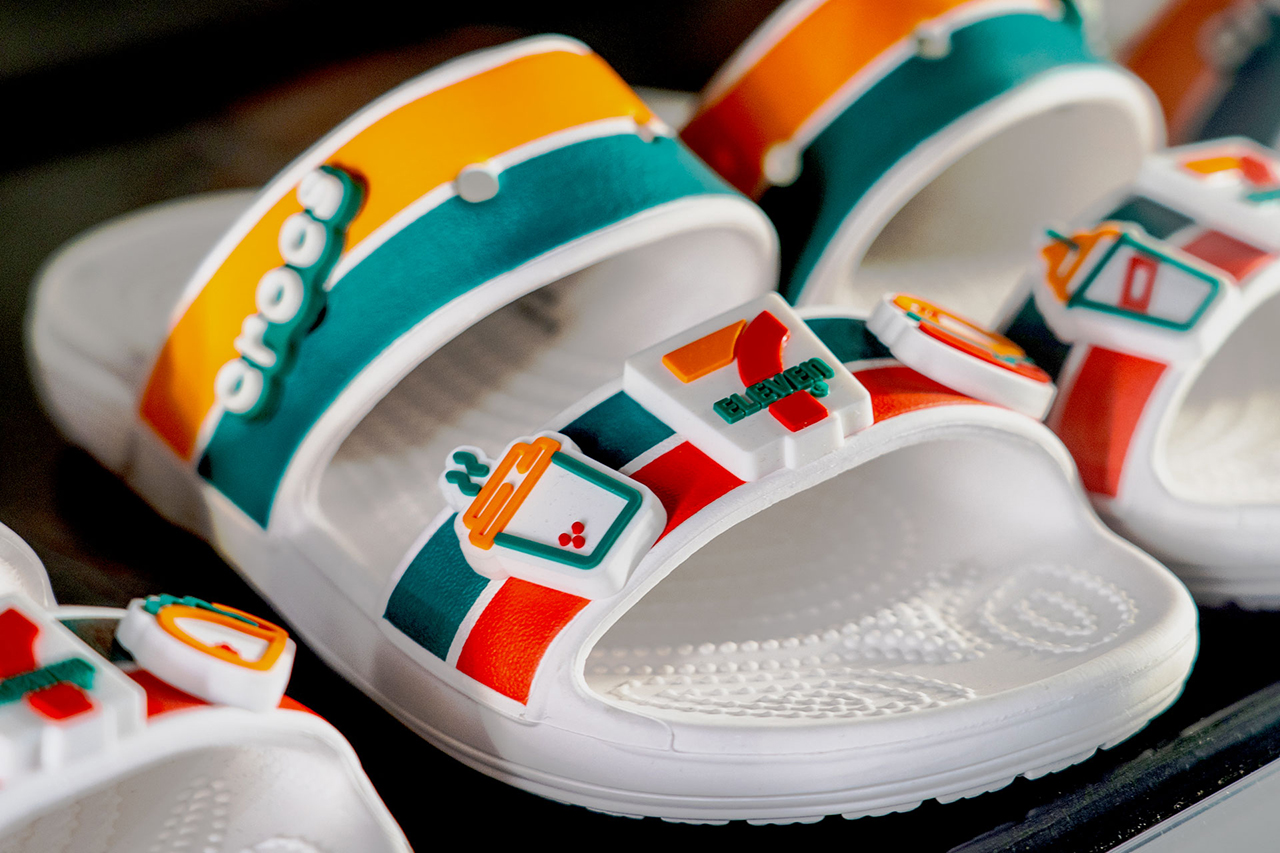 As the final item in the collection, the Classic Sandal makes an appearance in white and features 7-Eleven's signature accents through the straps. 
P.S: The straps come with holes for you to attach those "delicious" Jibbitz too. 

On top of the simple and clean-cut design, the sandals also provide a dose of comfort and style to your overall outfit. 
The Crocs x 7-Eleven Collection Helps To "Satisfy" Our Late-Night Food Cravings
7-Eleven might be a household name for Singaporeans to get a quick bite to satisfy their late-night food cravings, and now we can flex our love for the convenience store during our quick visits. 
Crocs lovers and 7-Eleven goers can purchase the Classic Clog and Classic Sandal at $99.95 and $69.95 respectively on Crocs' official website. Be sure to make your purchase quickly as some of the sizes are already out of stock. 
All images courtesy of Crocs.
Also read: 
This Japanese Artist Creates "Crocs" Made From Food Like Sushi & Bread So You Can Look Like The Snacc