Dating Apps Singapore
Dating apps might be the go-to way to find bae these days but it's not always 'love at first swipe'. With heaps of success stories, there also comes the unsavoury encounters that some of us have been less fortunate to experience.
After my recent move to Singapore from Washington D.C., I was curious to know what the dating scene was like over here. But turns out, online dating blunders are a universal occurrence.
We spoke to 12 Singaporeans about their dating app horror stories and they reminded us why sometimes it's better to be #foreveralone.
*some names were changed to protect identities
1. Operation Married
I matched with a 33-year-old guy on Tinder who seemed to have it all—he was tall (180cm!), a Financial Investor and seemed genuine. After talking for a week, we met for drinks at Operation Dagger. I agreed because I thought we'd get along nicely.
After a couple of drinks, I started to get cosy with him….until I glanced down and saw a ring on that finger. I immediately asked him about it, hoping to hear another explanation. But how wrong I was!
Even though he had gotten married only three months ago, he had the audacity to touch my leg and proudly claim that he wasn't doing "anything wrong". Disgusted, I yelled at him to go home to his wife and left.
Jamie, 22
2. F**kboi Meets His Match
I met a girl on OkCupid and we exchanged Skype contacts as we could really click. During one of our Skype sessions, things began to get dirty because, at the time, I was a horny f**kboi. Since it was a video call, we saw each other's faces and other body parts.
But turns out, she recorded the entire thing and threatened to send the video to all of my Facebook friends if I didn't pay her. So I decided to play her game and test her patience by texting her random shit instead of paying up. She didn't let up, and after awhile I decided to file a police report.
The police said it would be hard to track her down as she was most likely overseas, but thankfully nothing happened.
Fernando, 23
3. Text Me, No 'Maybe'

I matched with this girl on 'Coffee Meets Bagel'. I messaged her a casual, "hi :)" and we continued to talk about school. She asked if we could move over to WhatsApp but I didn't reply because our conversation wasn't that great.
I thought that would be the end until she bombarded me with the same message over and over again. I even showed my friend how crazy she was when he hijacked my phone and replied, "yeah sure text me." This just led to even more persistent messaging… which I never replied to again.
Will, 26
4. The Sour Lawyer
When I was 17, I matched with a cute 23-year-old NUS law student on Tinder and we set a tentative date to meet. But as time went by, I felt uncomfortable and politely told him that I wasn't interested in going on our date.
He didn't take it too well and proceeded to get aggressive over WhatsApp, telling me that he didn't have "any intentions" and was only on Tinder to "make friends". I proceeded to reject him, which added fuel to the fire.
After his continuous texts, I blocked him on WhatsApp and thought I had gotten rid of him until he began to text me instead. This time, he was hurling insults at me, saying things like, "Oh you must still be sucking your mother's breast milk cuz you're such a baby!".
He couldn't believe a girl could reject him so I guess I crushed his fragile male ego.
Jessica, 19
5. Crazy Cat Lad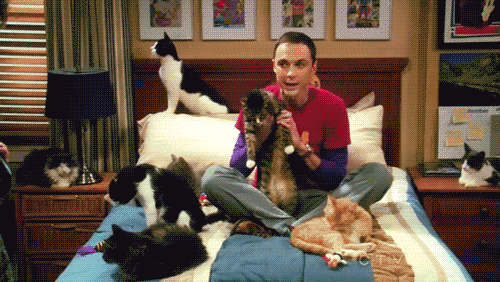 I went on a date with a guy who was way beyond obsessed with his cat. Don't get me wrong, I love cats too. I just didn't expect to sit there and look at the 2486 cat pictures he showed me on his iPhone, for what seemed like hours.
The next day, he texted me for a second date at a Cat Cafe but I didn't reply.
Nicole, 24
6. Boat Quay Black-Out
This girl and I matched on Bumble and we had so much in common. She seemed like a really cool girl whom I didn't mind being friends with.
As we were texting one day, we realised we were in the same area and she invited me to join her at Boat Quay for drinks. But when I showed up, she was already smashed.
I stuck around and made conversation with her friends while she ran around the bar and flirted with other guys. In the end, she disappeared without notice and crawled into a cab at 3.00am. She texted me the next day to apologise but I never responded.
John, 24
7. A Little Premature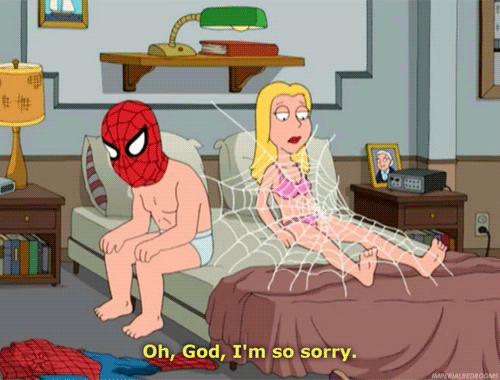 I went on two dates with this guy and things went really well. He was the perfect gentleman. On our second date, we had one too many cocktails. Next thing I knew, we were back at his place.
But as things were getting heated in the bedroom, he came a little earlier than expected. The entire experience lasted for about two seconds max. He was so embarrassed and kept apologising, which made me feel even more uncomfortable. I left, and we never spoke again.
Abby, 22
8. The F**kboi in Sheep's Clothing
I matched with this guy on Tinder and he seemed like a good guy—I made it clear that I wasn't looking for a relationship and only wanted to be platonic friends. One night, he asked me out for supper and I agreed. As we stayed in the same estate, so we decided to meet outside his place.
But here's the first red flag: He told me to leave my stuff at his place, which was weird 'cause, NO, I didn't want to do that. After many failed attempts, he finally let up and we decided to get some food.
Then, the second red flag: While walking to the stalls, he kept trying to hold my hand. After our meal, we sat on a bench in the park. I placed a bag between us and told him to not cross the line 'cause I just wanted to talk.
But being thick in the head, he saw this as the perfect opportunity to lunge at me and "flirtatiously" say, "But what if I want to cross the boundary?". I pushed him off me and ran all the way home.
Stephanie, 20
9. The Telegram Trauma
I decided to give Tinder a try in hopes of meeting new people and making some friends—sex was never my intention. One day, I matched with this guy who seemed charismatic and articulate.
We talked a little before he claimed that his Tinder app had a glitch and suggested we moved our chat over to Telegram. I agreed and didn't think much of it until he sent me a video of himself jerking off to my name. Absolutely traumatised, I blocked him.
Denise, 22
10. Tone-Deaf Musician
I matched with a guy who wasn't exactly my type but decided to give him a shot. We exchanged a few messages and agreed to grab dinner and drinks that Saturday. He was rather awkward and had trouble keeping the conversation going. Trying to be polite, I asked him about his hobbies but instead of answering my question, he started singing. For two whole minutes!
He couldn't even hold a tune and was so horribly tone deaf that this "Signature Move" of his wouldn't even work on a deaf girl. Unable to control my laughter any longer, I excused myself to the bathroom, and never went back.
Caroline, 23
11. Seminar Sneak Up
I was on Tinder, dating like a boss when I matched with this woman. We got to the small talk and eventually arranged to meet up. Although alarm bells started to ring when she said she wanted to take me to a seminar, I decided to stay open-minded.
Long story short, she brought me to an MLM Pitching/Motivation Workshop Seminar and tried to get me to join her team so that I could "get rich quick and travel the world!" What I'm most bitter about is the fact that I dressed up and did my hair, only to be scammed.
Joshua, 26
12. Jenny from the Block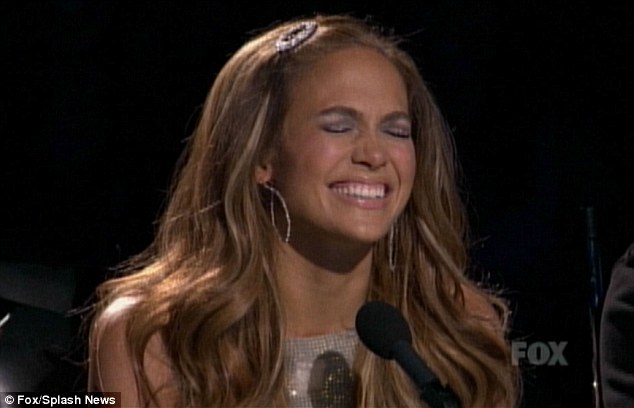 I downloaded Bumble for the first time, and the first guy I matched with messaged me ALL. THE. TIME. Getting annoyed with constantly being on the app, I gave him my number instead. Wrong move!
I immediately regretted this decision as he started to narrate his entire life story to me. I stopped responding so he took the initiative to message me on Bumble, where I ghosted on him again.
He then decided to give it one last shot and made a video of himself walking through Singapore to J-Lo's early 2000's hit, "Jenny From The Block." He changed the words to tell me how much he wanted to hang out with me and that I needn't think too much about the video.
I couldn't believe that he took the time to make the video. More importantly, I couldn't help but question who had filmed it, and how he explained that to them. Needless to say, I pretended he never existed.
Jenn, 24
Bonus: Dating App Horror Story in America
After hearing these stories, I decided to call in my reinforcements to see if the dating app scene in America was any better. Disclaimer: It's not.
The Basement Break-In
One of my colleagues that I work with in New York City went on five Bumble dates with this guy. Not sure if they had sex, but they definitely hooked up. She was going to her parents' beach house on the Jersey Shore for the weekend and told him that she would see him the following week.
When her parents were out for dinner one night, she heard noises coming from the basement. Worried, she decided to phone the police, who showed up in less than 30 seconds—little did she know, they had already found two people on her house phone line and wanted to investigate further.
When the police arrived, they found her Bumble date in the basement with a tarp and knives. They arrested the man and today, he's still in jail.
Linda, 25
Online Dating In Singapore
Moral of the story: sometimes finding the one can be a bit rough, especially when you only have a handful of pictures and a short bio to judge your potential suitors by.
On the bright side, at least in Singapore, you probably don't have to worry about your date being a psycho killer.