Dental Care Mistakes To Avoid
When you're in your 20s, you feel invincible. You're young, in the pink of health and the world is at your feet. But the choices you make in your 20s also set the stage for the rest of your life, be it when it comes to your finances, skin or even your dental health—after all, we've got just the one set of teeth. Some dental care mistakes may seem like common sense, but others are much more innocuous. Whether it's having too many alcohol-fuelled nights out or incessantly brushing your teeth after eating, here are 6 common dental mistakes to avoid for the sake of our pearly whites.
1. Brushing your teeth too often and after eating – weakens enamel
You'd think that the more time you dedicate to brushing your teeth, the better it is for your dental hygiene. But that's not true: in this case, over-brushing is too much of a good thing. Instead of paving your way to a set of healthy chompers, over-brushing will gradually lead to enamel erosion and sensitive teeth.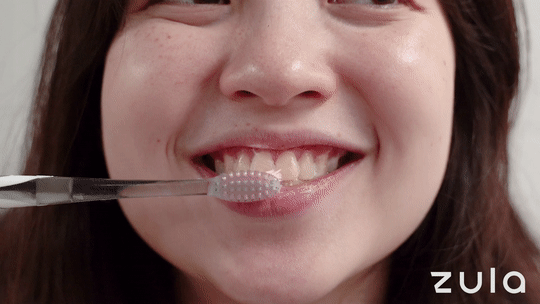 Wearing down your tooth enamel essentially thins the protective layer of your teeth, which means you'll eventually be flinching in pain every time you down a hot cup of tea or tuck into some ice cream. 
Also, don't be too proactive and brush your teeth after every meal. If you're eating acidic food like citrus fruits or a packed sandwich, brushing immediately after only spreads the acid around. 
Tip: Most dentists recommend you to brush your teeth for around 2 minutes or so, twice a day. 
2. Drinking too much alcohol – reduces good bacteria
With stressful client calls and tight deadlines, TGIF is a real thing. But even if it's #Friyay, it's better to go easy on nights out since it might be more detrimental for your health than you know.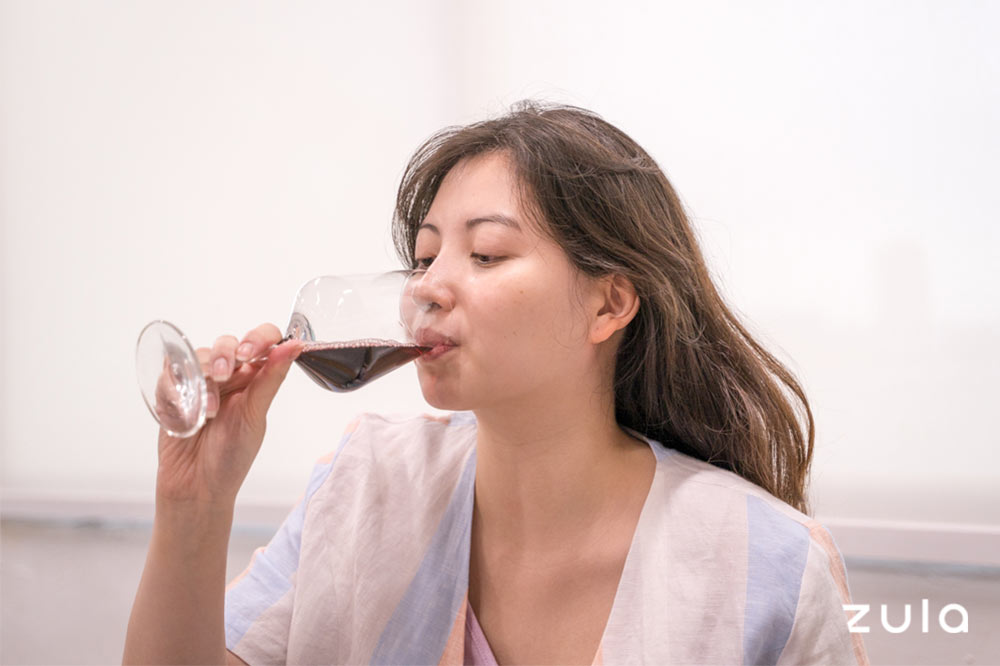 Red wine is also a major cause of teeth stains
Knocking back a glass of wine or downing a few shots might seem perfectly harmless at the time, but consuming just one unit of alcohol rapidly dehydrates you and reduces your saliva flow. In turn, this disrupts the balance of good bacteria, which leads to a higher chance of an emergency visit to the dentist for tooth decay and gum disease. 
Tip: No doubt we'll be celebrating the season with mulled wine and festive shots, but be sure to alternate every unit of alcohol with a glass of water to stay hydrated.
3. Not taking proper care of your aligners or retainers – breath problems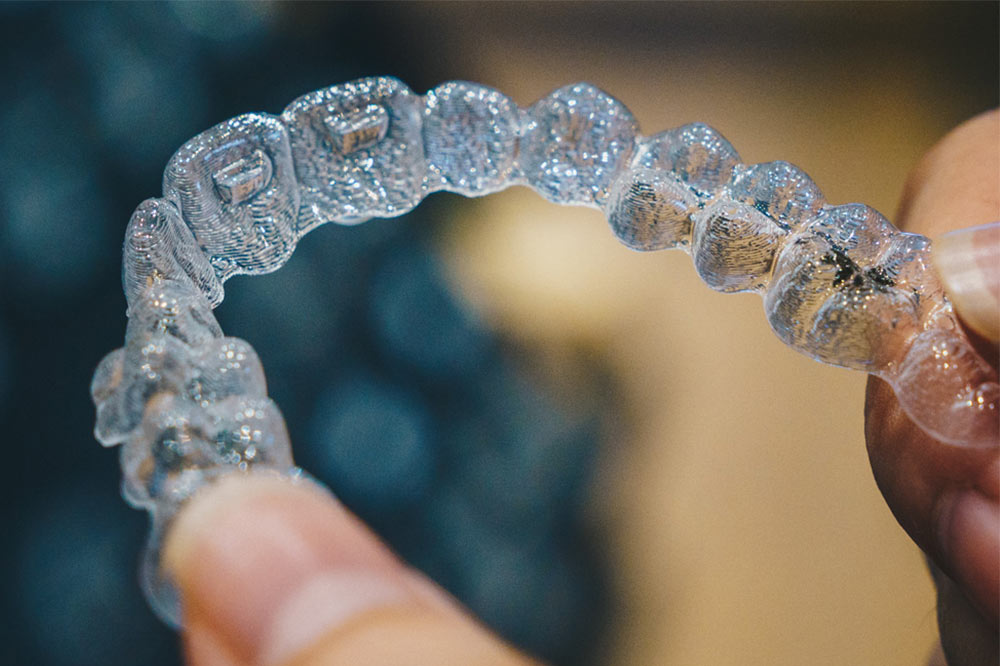 When we're out for some late-night prata or at a rooftop bar for drinks, we don't always think twice about the aligners and retainers we're wearing. But not taking proper care of them can lead to bad breath and a dry mouth. Once you reach home after a night out, always make sure to clean your aligner trays thoroughly to get rid of any bacteria and rinse for any small bits of food or gunk
Tip: Try to avoid eating or drinking anything when you have them on, with clear water being the exception. 
4. Rinsing your mouth right after brushing – cuts down the effectiveness of fluoride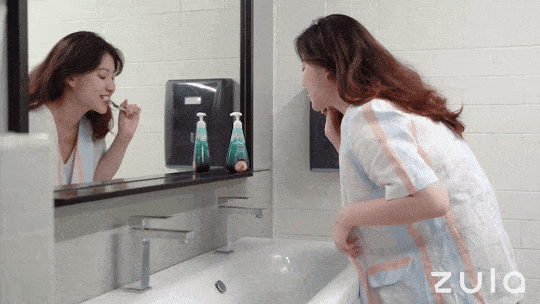 One of the most common dental mistakes out there, this will come as a huge surprise to most: we're not meant to rinse after brushing our teeth. Rinsing with water right after only washes away the toothpaste's protective fluoride—a mineral that helps strengthen the tooth enamel. Without it, we're prone to tooth decay and painful cavities. 
Tip: Of course, it's not feasible to walk around with a mouth filled with toothpaste, so the optimal practice for good oral hygiene is to spit out whatever's left. 
5. Using toothbrushes with overly hard bristles – sensitive teeth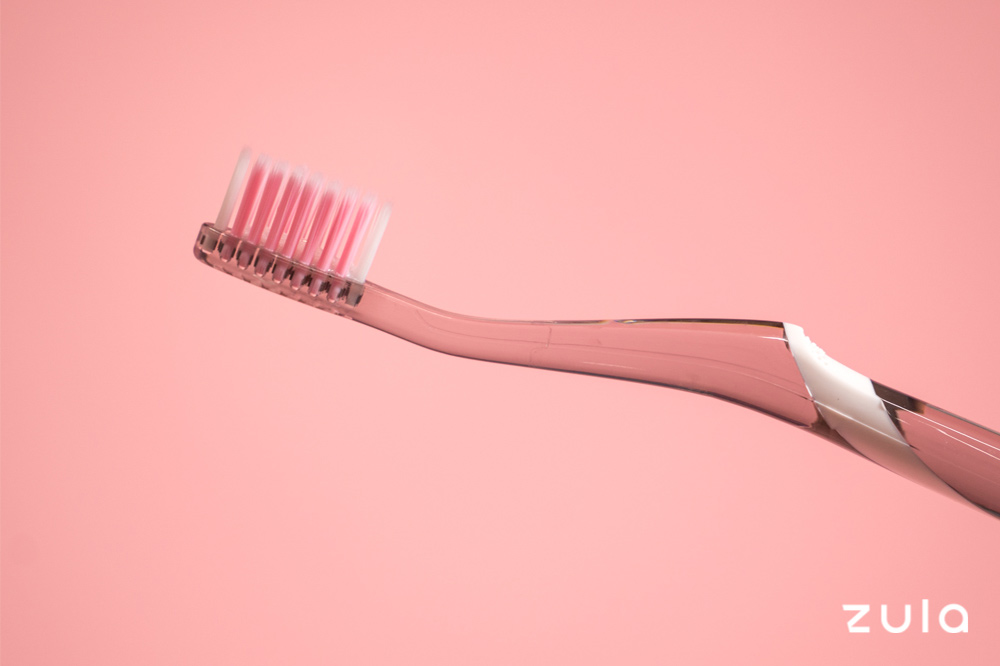 Pick a toothbrush with a small, rounded head and fine bristles
since it's more gentle on your gums
Some might think that the firmer your toothbrush bristles, the more effective it is at scraping away all that gunk. But some hard-bristled toothbrushes are far too firm for them to do any real good. Combine these bristles with vigorous brushing, and you're on your way to thin enamel and receding gums. 
Tip: Opt for a toothbrush that is firm but not overly so. If you already have sensitive teeth, it might be best to swap to a toothbrush with soft bristles. 
6. Drinking coffee & BBT daily – cavities and rotting teeth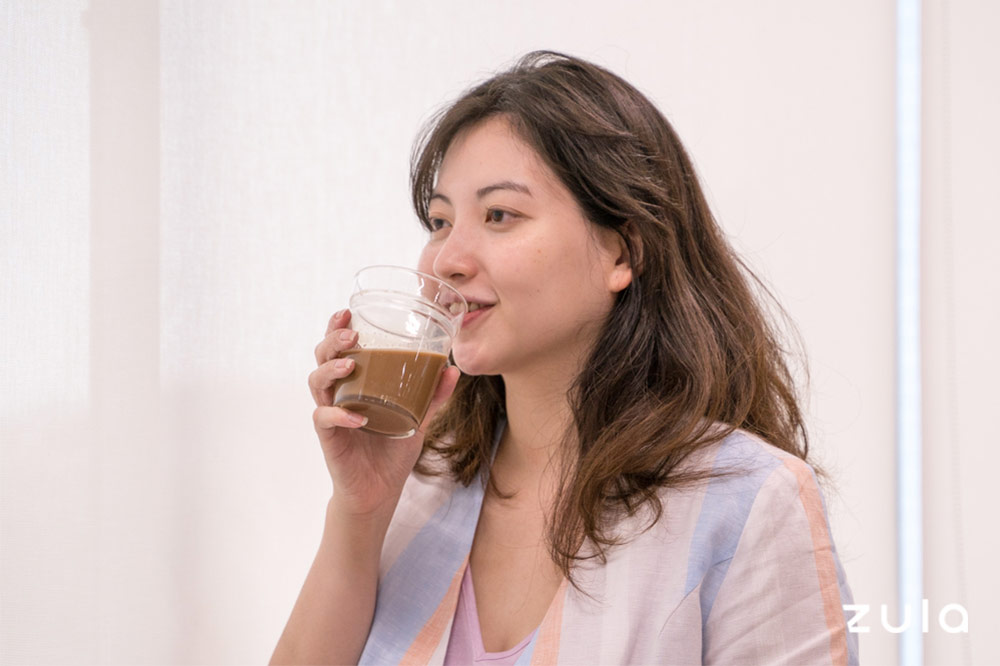 As addicted as we are to sweet drinks like iced frappuccinos or BBT, having these regularly are a huge no-no if you're looking to maintain a healthy set of teeth. Since both coffee and tea are highly acidic, drinking them on a daily basis only makes you more cavity-prone. 
This is especially true if you have a sweet tooth, since sugar will only kick-start the rotting of your teeth by staying in your saliva for a fair bit of time. 
Tip: After every sweet drink, rinse your mouth thoroughly with water after. You can also consider using a straw to minimise contact between your teeth and the drink. 
Taking Good Care Of Your Teeth & Avoiding Common Dental Mistakes With Himalaya PinkSalt
We only have one precious set of pearly whites—it's worth making sure that we're taking proper care of our teeth and gums while we're still in our 20s. We have no excuse: now, we know that common dental mistakes like brushing our teeth too vigorously or drinking too much alcohol is detrimental for our dental health.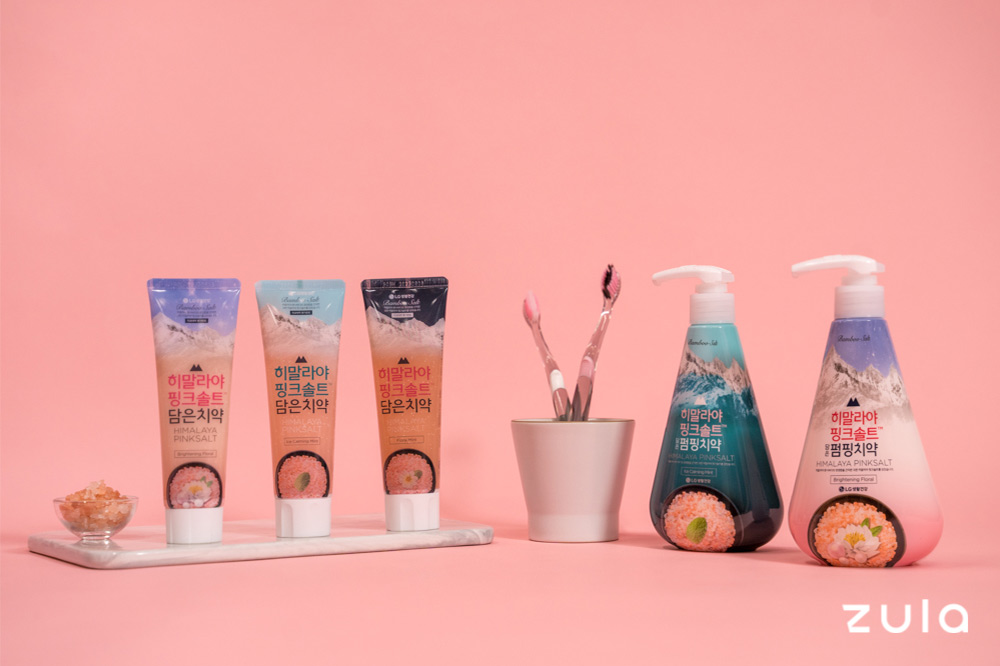 With LG Household and Health Care's new Himalaya PinkSalt collection from Korea, it's easy to take proper care of your teeth. The dental care line consists of a range of toothpastes, toothbrushes and a mouthwash that are thoroughly infused with pink salt from the Himalayan sea to protect your teeth from nasty bacteria. 
From left to right: Brightening Floral Pumping Toothpaste, Ice Calming Mint Pumping Toothpaste
Besides Himalayan pink salt and bamboo salt, all its toothpastes also contain magnolia bark extract for 99.9% antibacterial properties. Sounds like a fancy ingredient, but this is one powerful natural herb that helps prevent dental plaque, cavities, and other problematic dental concerns so you won't be rushing to the dentist anytime soon. 
Another plus: the entire toothpaste range is made with natural ingredients in mind, and excludes harmful chemicals like tar pigment and mineral oils.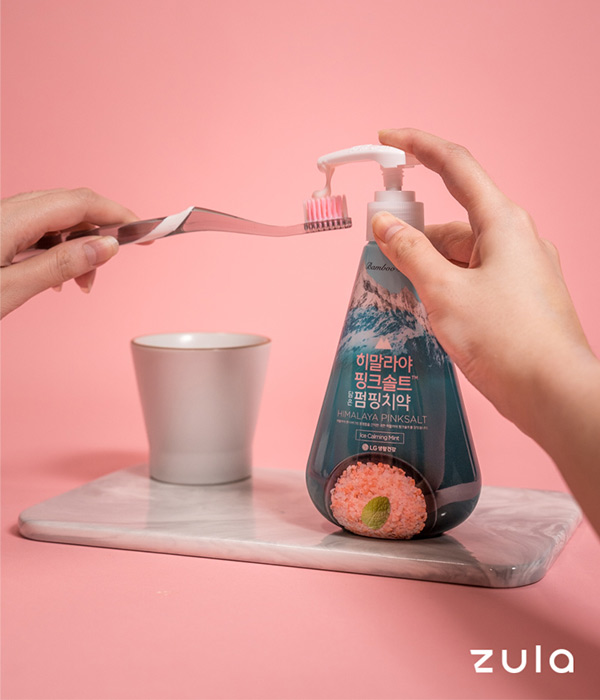 We especially like how Himalaya Pinksalt's toothpastes come in a nifty pumping bottle for you to easily dispense toothpaste onto your toothbrush. You can choose between Ice Calming Mint ($14.90) for a fresh, minty flavour or Brightening Floral ($16.90) for a brightening effect. 
But if you prefer squeezing your toothpaste from a tube, it also offers Brightening Floral ($8.90), Ice Calming Mint ($7.90), and an additional flavour, Floral Mint ($7.90), in regular toothpaste tubes. These also come formulated with beads of aloe vera essence to help soothe irritated gums.  
By using these Himalaya Pinksalt toothpastes for at least 3 months, you'll be doing yourself a favour since the brand's studies show that its formula removes plaque up to 87% and improves gingivitis up to 3.6 times.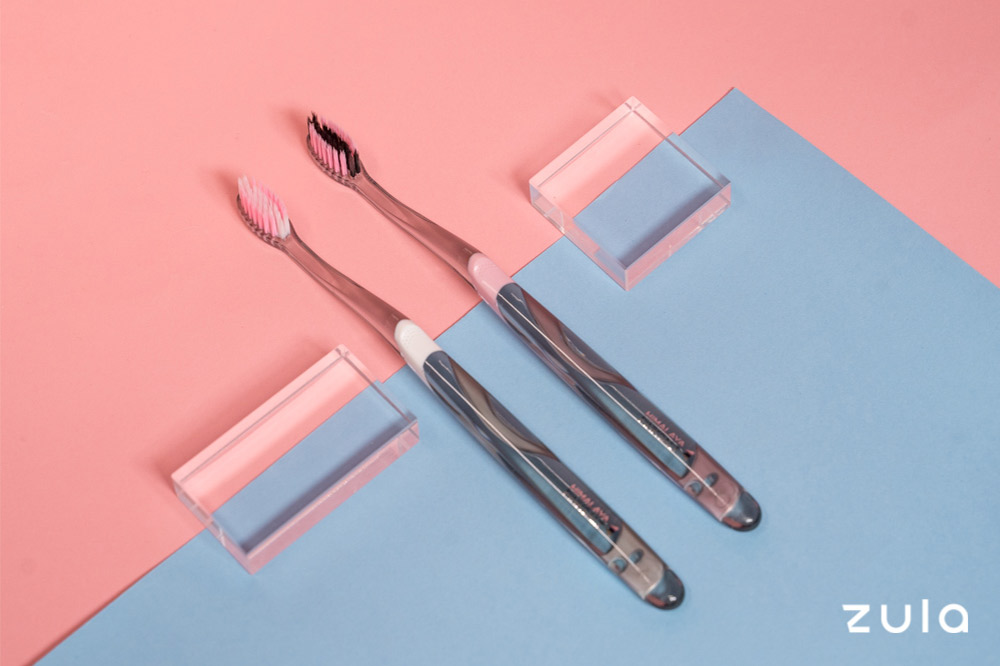 The Charcoal toothbrush (right) is infused with both pink salt and charcoal
Pair their toothpastes with one of their specially-designed toothbrushes, which you can get in either Pinksalt or Charcoal ($4.50 each). These come with round heads and ultra-fine bristles. While the Pinksalt toothbrush has bristles infused with Himalayan pink salt for gum care, the Charcoal version has charcoal-infused bristles for a more refreshing and thorough cleanse.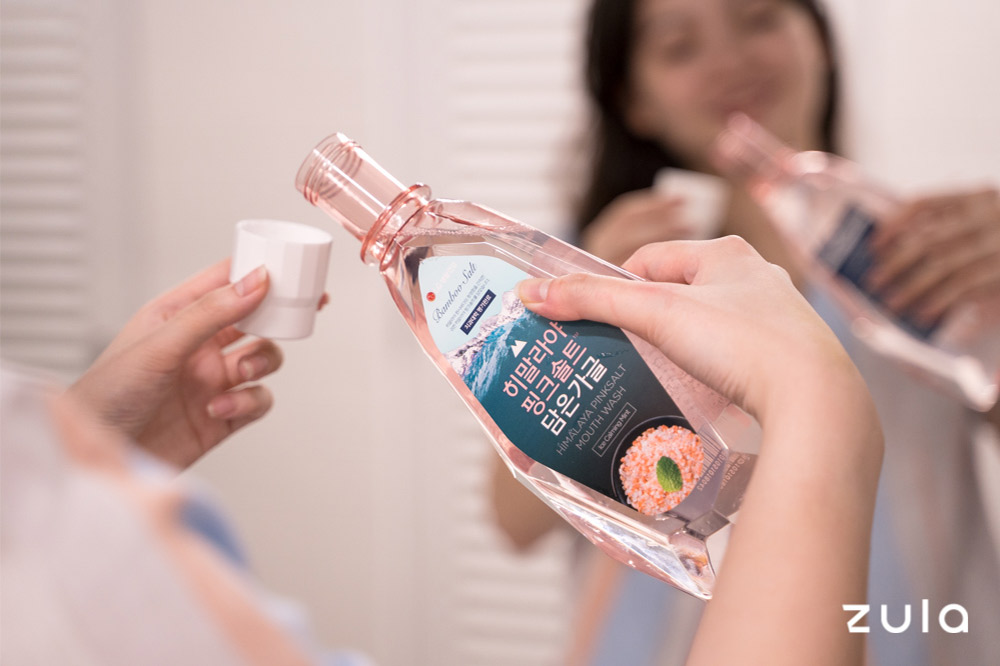 Take the chance to try the Ice Calming Mint Mouthwash ($8.90) too for a refreshing minty rinse. It is infused with Himalayan pink salt and centella asiatica (a medicinal herb) to help prevent gum disease and cavities, while also keeping your breath minty fresh.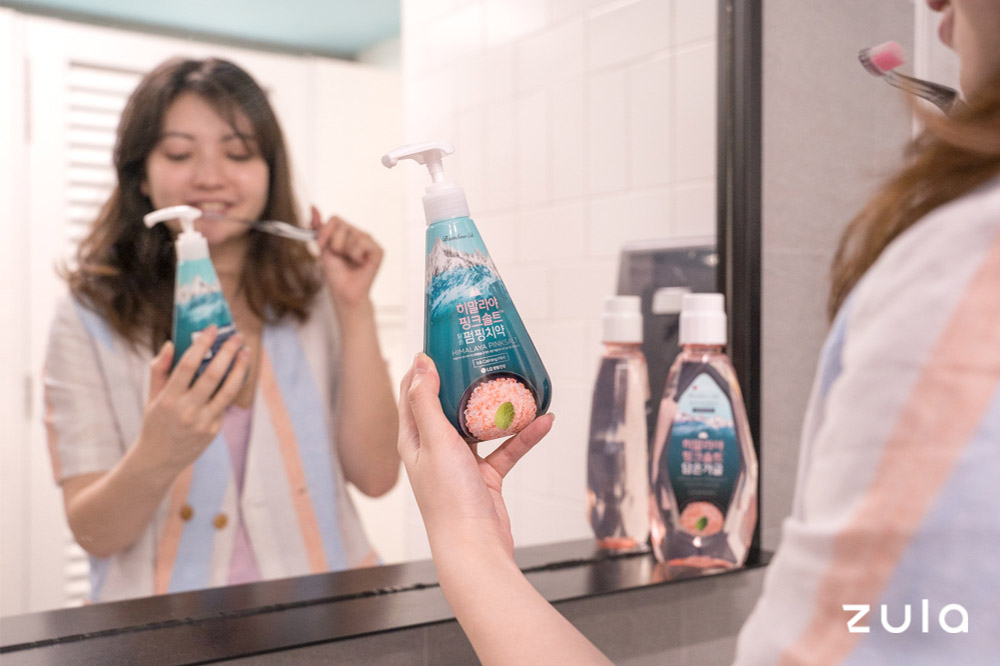 We've reached the age where it's crucial to take better care of our teeth, especially since no one wants bad breath or painful toothaches. With Himalaya Pinksalt and their pink salt-infused toothpaste and toothbrushes, we'll be giving our teeth and gums the proper care that they need. 
Head down to Cold Storage and Giant or order the products online through LG Household Singapore's official store on LazMall to try Himalaya Pinksalt's full dental care range. You can also follow LG Household Singapore's Instagram for updates on new launches and promotions.
This post was brought to you by Himalaya Pinksalt.
Photography by Tan Wen Lin.
Also read:
5 Health Screenings Women In SG Should Get In Their 20s For Early Detection & Peace Of Mind