Durian Bags And Pouches
We might be way past April's Fool Day, but that doesn't mean you can't pull a prank on both durian lovers and haters in your friend group. Instead of the actual thorny fruit, trick them with these realistic durian cross body bags and pouches. 
With the durian season in full swing, these creative fashion designs will also undoubtedly turn heads when you have them out in the public. Read on to find out more about these quirky items. 
The durian bag
Singaporeans love their durians so it is not surprising to see them all hyped up this durian season. If you're looking for an explicit way to express your love for the king of fruits, this durian cross body bag might be your cup of tea.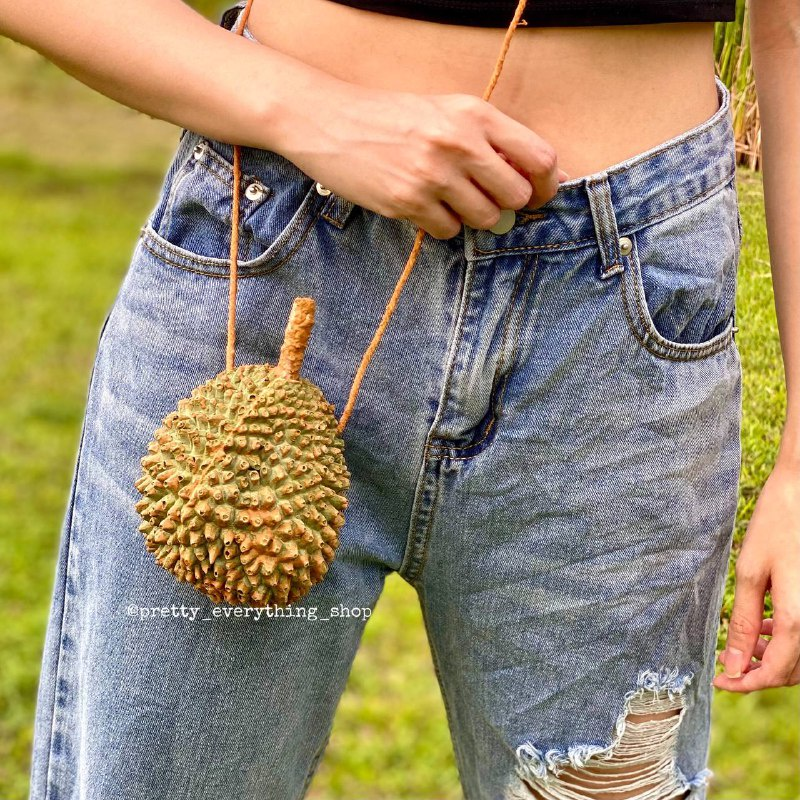 Source
Taking after the silhouette of a durian, the exterior of the cross body bag features "thorns" but rest assured they ain't spiky. However, since only you know about this lil' secret, others might steer clear away from you during peak hours to not get poked ‒ now you'll have some of that Covid-era social distancing back.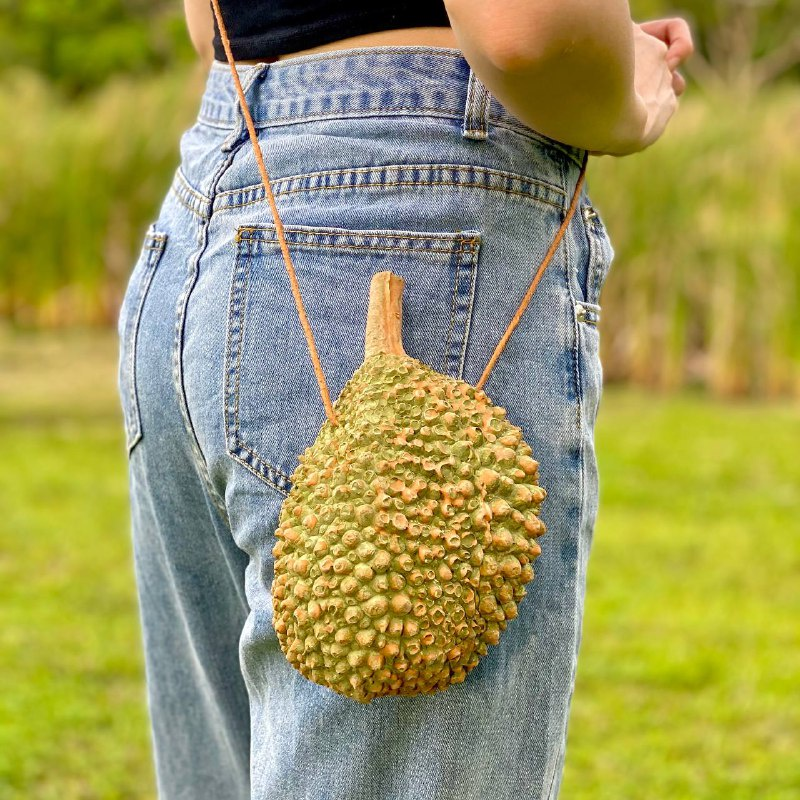 Source
On top of its edgy appearance, the cross body bag comes with a brown strap that reminds us of the strings fruit sellers use to tie durians together. What's more, a zip is also sewn on the back to keep your essentials safe. 
The durian cross body bag retails at $48. 
The pouch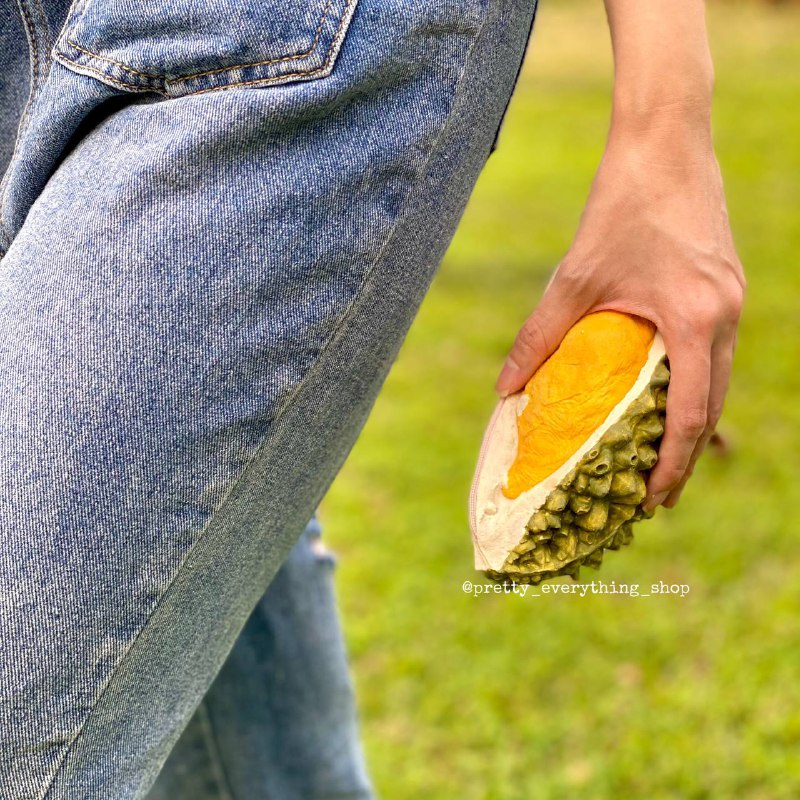 Source
If the cross body bags aren't mind-boggling enough for you, there are also durian pouches that you can pair them with. Instead of the whole fruit, the durian pouch comes in a "slice" so you get to see the creamy "flesh" alongside the "husks".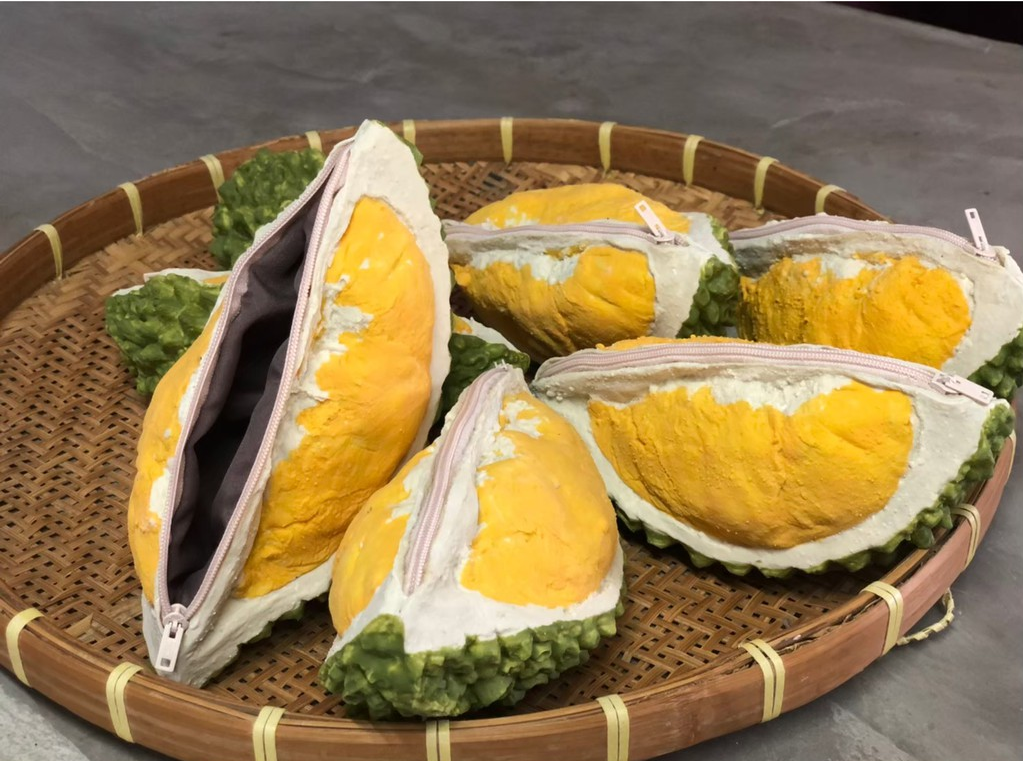 Source
Similar to the cross body bag, the pouch comes with a zip but this time, it is found between two pieces of "durian flesh". With an approximate length of 18cm, the pouch is also capable of storing your essentials like a phone, cash, and AirPods case. 
The durian pouch retails at $28. 
These Realistic Durian Cross Body Bags & Pouches Will Put A Smile On Durian Lovers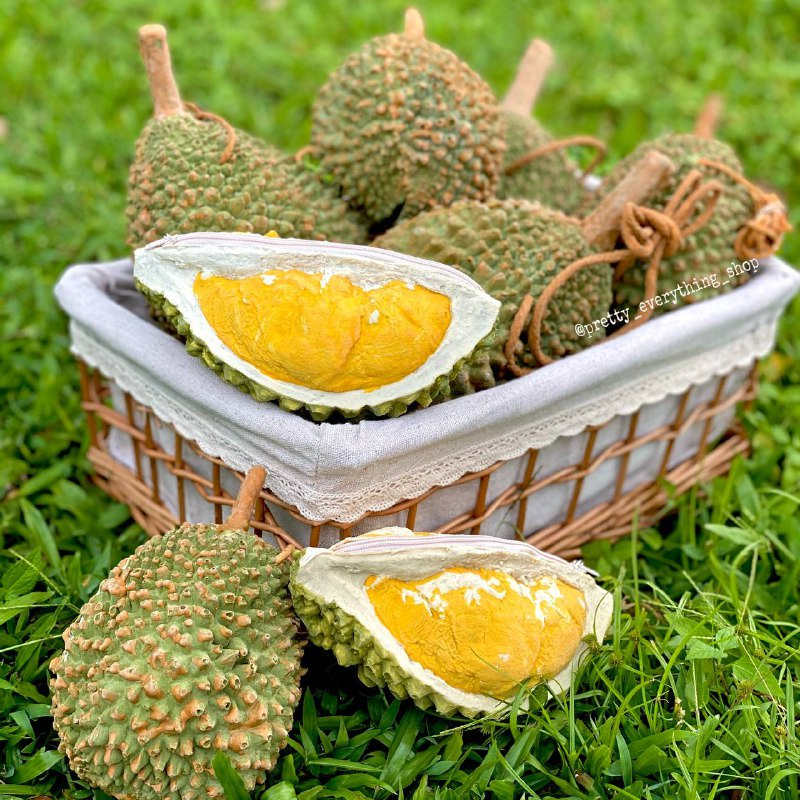 Source
Make this durian season even more awesome when you complete your look with one of these realistic cross body bags and pouches. Those who are interested can head over to Shopee for more information before clicking "checkout" and adding them to your wardrobe. 
Also read: 
These Durian Shoes & Bag Will Make You Look Extra Sharp & Edgy, Literally