Durian Shoes And Bag
With Singapore's durian season in full swing, it is no surprise that lovers of the fruit are enjoying the abundance of durians at a relatively cheaper price.
As much as fans enjoy expressing their love for the king of fruits, one person took it to the next level by creating their very own pair of durian shoes and bag. Wearable fashion or just for laughs? You be the judge. 
The durian shoes
It is not every day that you get to see a heel made with durian husks, which is why these pair of durian shoes thorn-tally caught our attention.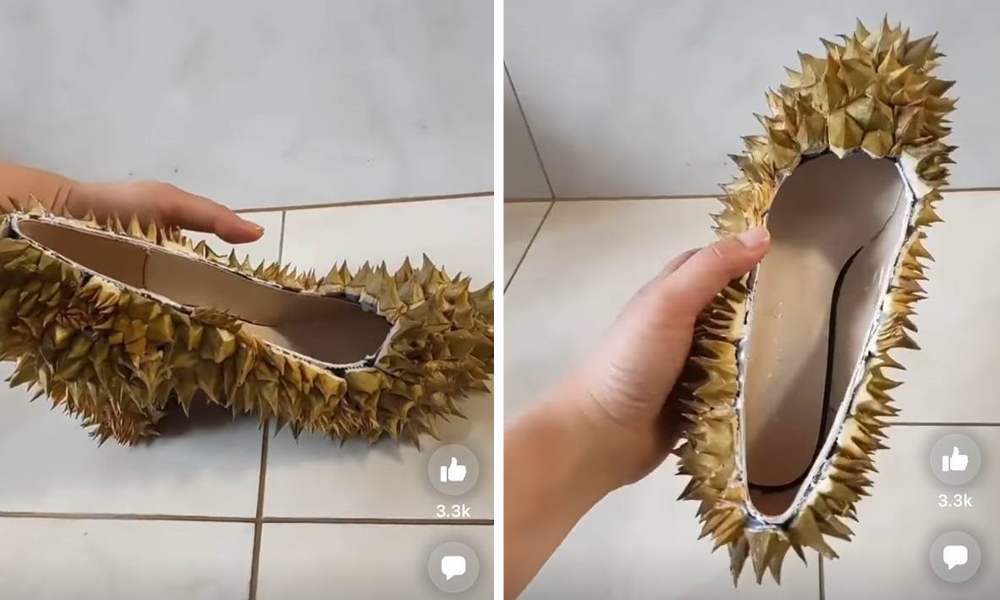 Source
Based on this Facebook video, the creator actually made a heel with actual durian husks attached to the exterior. The spiky design allows the heel to stand out from the crowd, while likely also catch the attention of fellow durian lovers.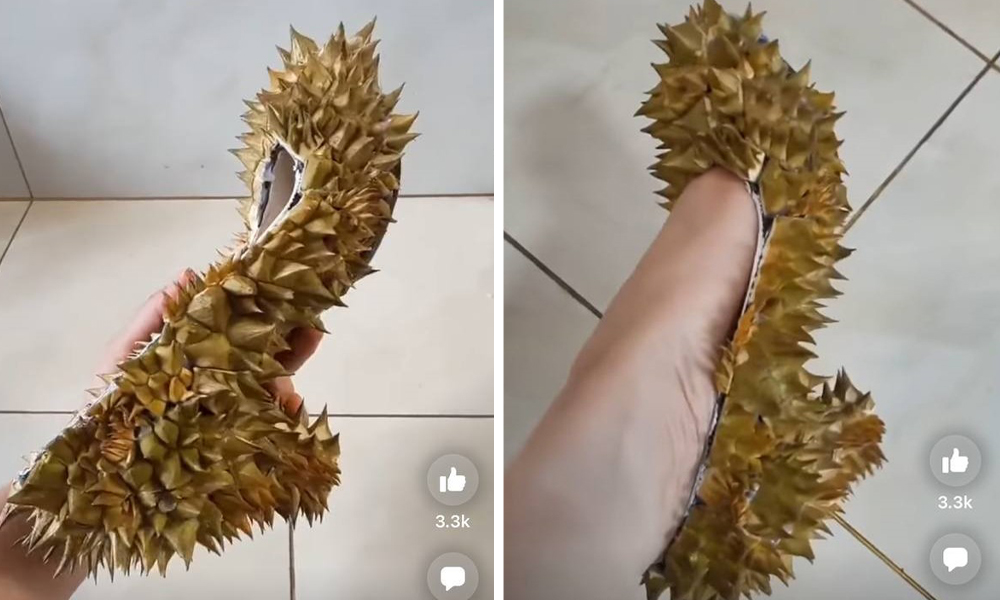 Source
Upon closer inspection, you'll also notice how the creator put in a lot of effort in filling up every space available on the heel with durian husks ‒ literally giving the heel extra edges. 
The bag
If those shoes aren't eye-opening enough, the same creator also came up with a durian bag in another Facebook video.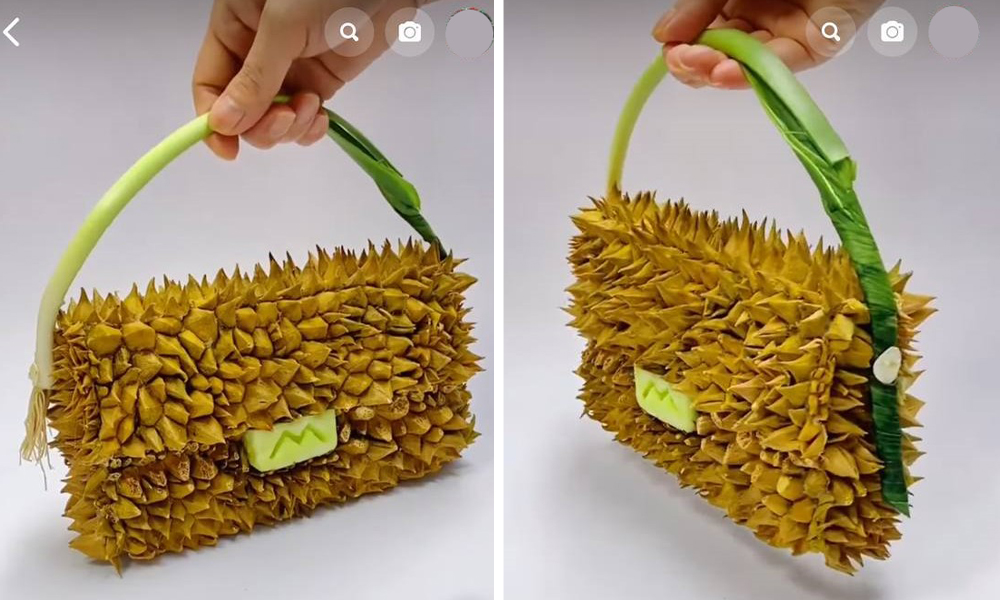 Source
Taking after the silhouette of a shoulder bag, the durian bag is similarly covered with durian husks on the exterior but with a slight twist ‒ a stalk of leek holds the bag together as a handle. It is even secured together on the side by what seems to be white thumbtacks.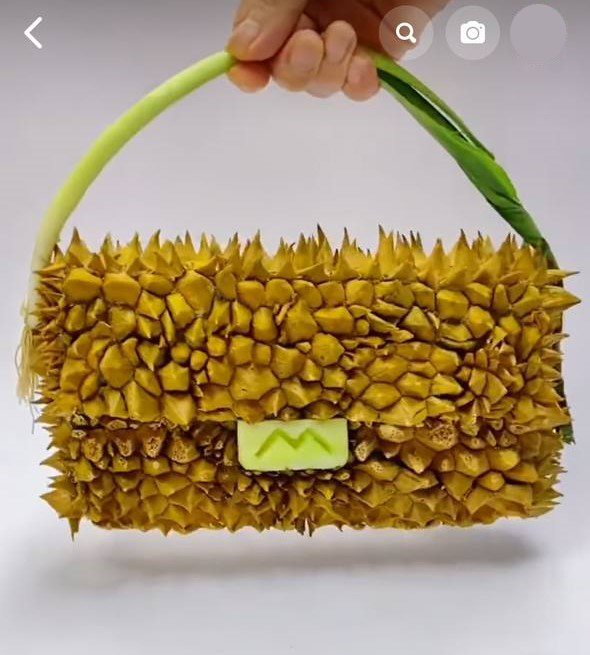 Source
Plus, the "lock" of the bag features a small piece of melon carved with "M" in the middle ‒ perhaps paying homage to the creator's favourite bag brand. 
Rest assured you can walk around with this bag without concern of pickpockets or thieves, since the spiky exterior would likely thwart their plans. 
These Durian Shoes And Bag Show The Creativity Of Fans
While there is no information on where to purchase these durian-themed fashion items, it's certainly amusing to see the lengths some durian fans would go to show their love for the fruit.
Perhaps these unique fashion pieces would even inspire you to come up with your own designs and preserve your durian husks after a feast with your friends and family. 
Also read: 
This Model Customised The McDonald's BTS Meal Into Face Masks & Lingerie So You Can Be The Snacc Instead