Dysphoria/Euphoria Art Exhibition
Despite it only being November, many of us are already counting down the days to Christmas. But before we jump right into December, let's not forget to celebrate Transgender Awareness Week and Transgender Day of Remembrance. These take place from 13 to 19 November and 20 November respectively. 
TransBefriends, a non-profit organisation that supports transgender youths in Singapore, has teamed up with Rainbow Families Singapore and Heckin' Unicorn to bring a month of fun festivities to us. Discover more about gender dysphoria, transitioning and the meaning of "euphoria" through artworks, video interviews and even food. 
The exhibition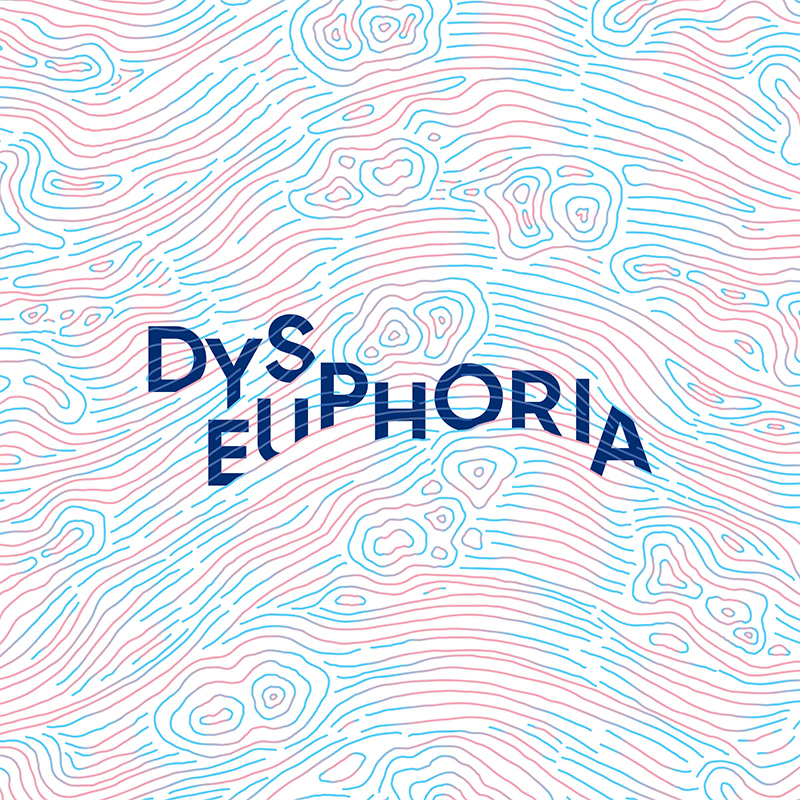 From 11 to 20 November 2022, guests can check out a free art exhibition at Projector X: Picturehouse titled Dysphoria/Euphoria. It's Singapore's largest transgender awareness exhibition, showcasing artworks by eight local transgender and gender diverse artists.
Take note that while it's open to the public, the exhibition is expected to be rated R18.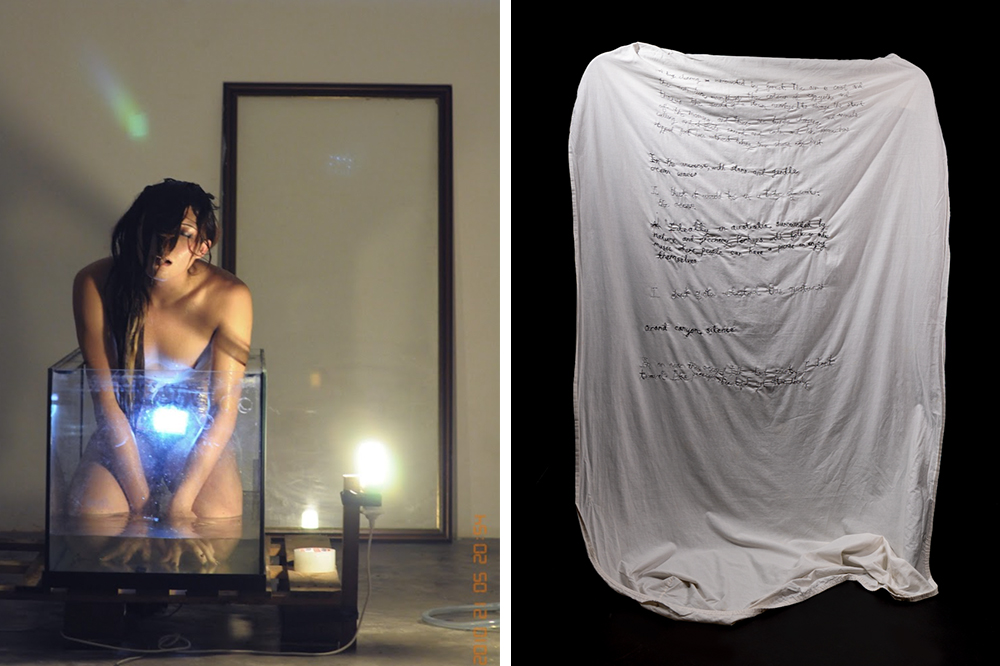 The artworks come in a variety of mediums, ranging from sculptures to holographic prints and even an embroidered bedsheet. These unique pieces are all made from each artist's personal experience with gender dysphoria.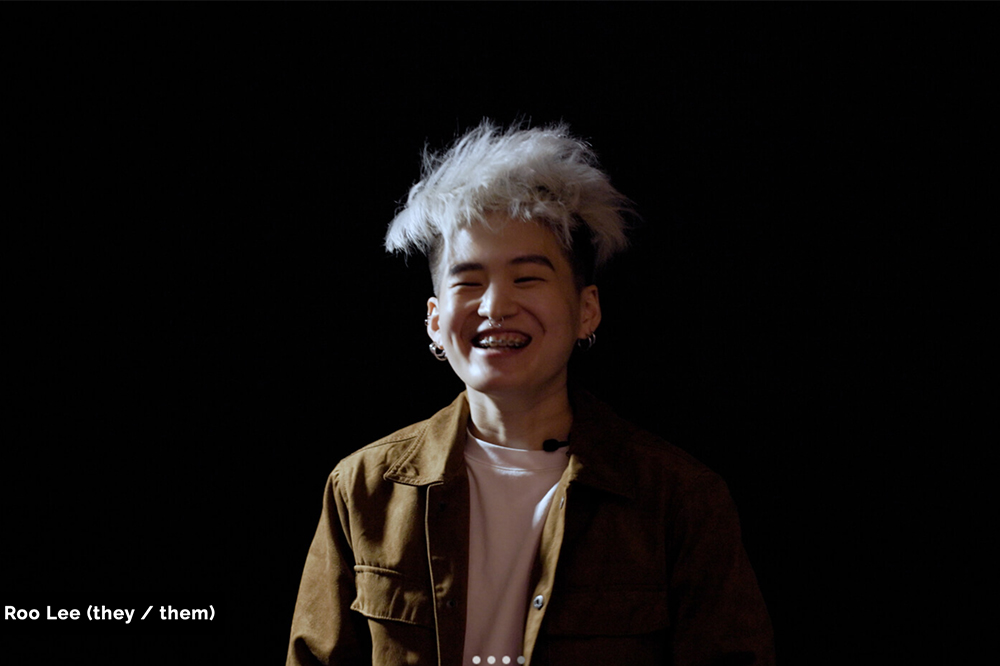 The exhibition will also feature video interviews of individuals sharing their experiences with gender dysphoria and transitioning. Through watching them talk about their real-life experiences, it encourages transgender youths to feel less alone. It's especially important for a conservative country like Singapore, where many are still unfamiliar with transgenderism.
Hopefully, this will also open up more conversations on topics that are initially seen as "taboo", while educating many Singaporeans at the same time.
Food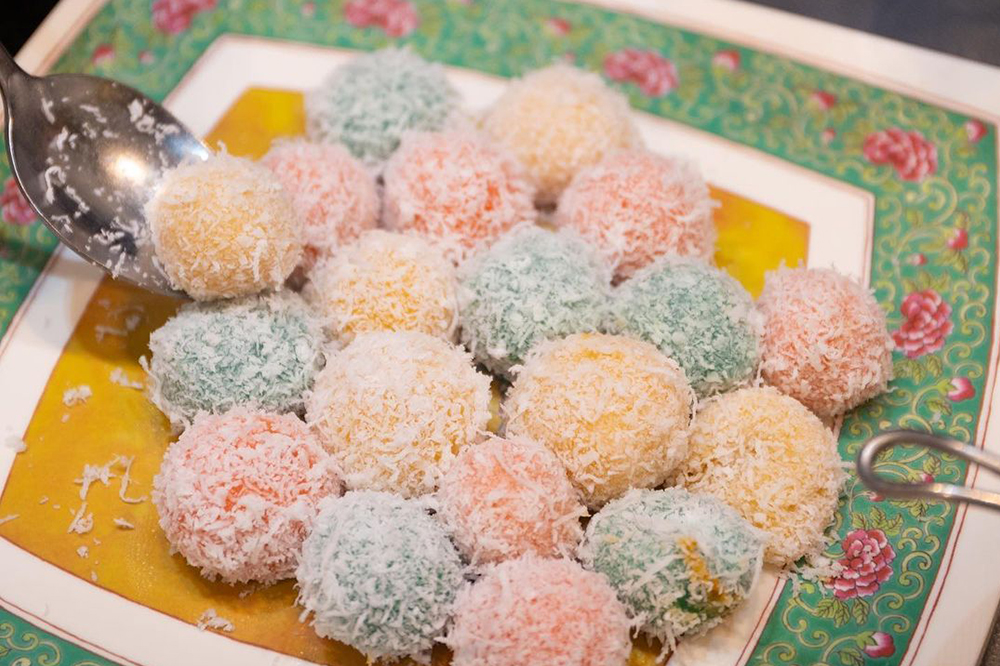 On top of the exhibition, TransBefrienders is also hosting a month-long campaign filled with fun activities. Recently, an ondeh-ondeh making workshop was held on the 5 and 6 November 2022. 
Not to worry if you missed out on this workshop — sink your teeth into the Wa Ko Kuehs that will be available at the exhibition on 12, 13, 19 and 20 November 2022. Fun fact: the kuehs are specially made in colours of white, pink and blue inspired by the trans flag. 
The Wa Ko Kuehs are retailing at $6 for a pack of six. All funds raised from these sweet treats will go directly to support TransBefrienders.
Collectible cards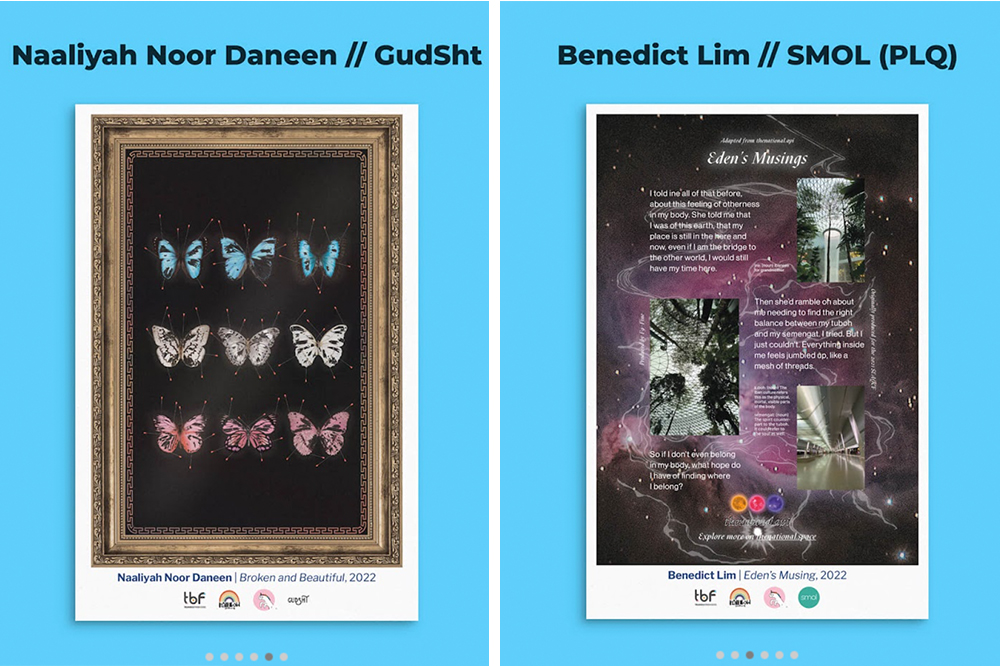 Via a collaboration with local artists and F&B partners, you can also get limited edition collectible cards featuring each artist's work. There are only 1,000 copies of each design available, so make sure to get them ASAP before they run out. 
Head over to TransBefriender's website for the full list of F&B locations around Singapore. You can picture this activity like a treasure hunt around the island, with each collectible card as a prize.
Dysphoria/Euphoria Is An Art Exhibition That Celebrates Transgender Awareness Week
As we celebrate the upcoming Transgender Awareness Week, campaigns such as the Dysphoria/Euphoria exhibition reminds us that we need safe spaces like these for the transgender community to be themselves. 
If you're keen to learn more about the transgender community in Singapore, head over to TransBefriender's campaign website for more information.
Dyphoria/Euphoria Art Exhibition
Date: 11 to 20 November 2022
Price: Free
Address: 2 Handy Road, Level 5, Projector X: Picturehouse (The Cathay), Singapore 229233
Opening hours: 4pm to 8.30pm (Mondays to Fridays)ㅣ1pm to 8.30pm (Saturdays and Sundays)
All images courtesy of TransBefrienders.
Also read:
You Can Now Go On Guided Gay Walking Tours To Discover SG's LGBTQ History & Enjoy Exclusive Cocktails