Gay Walking Tours
While Pride Month may have ended, there's no reason why we still can't celebrate the beauty of the LGBTQ community in Singapore — especially since the repeal of Section 377A last month. Unbeknownst to many, Singapore has a rich LGBTQ history ranging from small lanes where closeted exchanges occurred to large open spaces where pride is proudly celebrated. 
As part of Pink Fest 2022, you can now go on guided gay walking tours around Singapore to discover how the nation has progressed with inclusivity. Head's up: you'll also get to enjoy a complimentary exclusive cocktail at the end of this tour.
The tour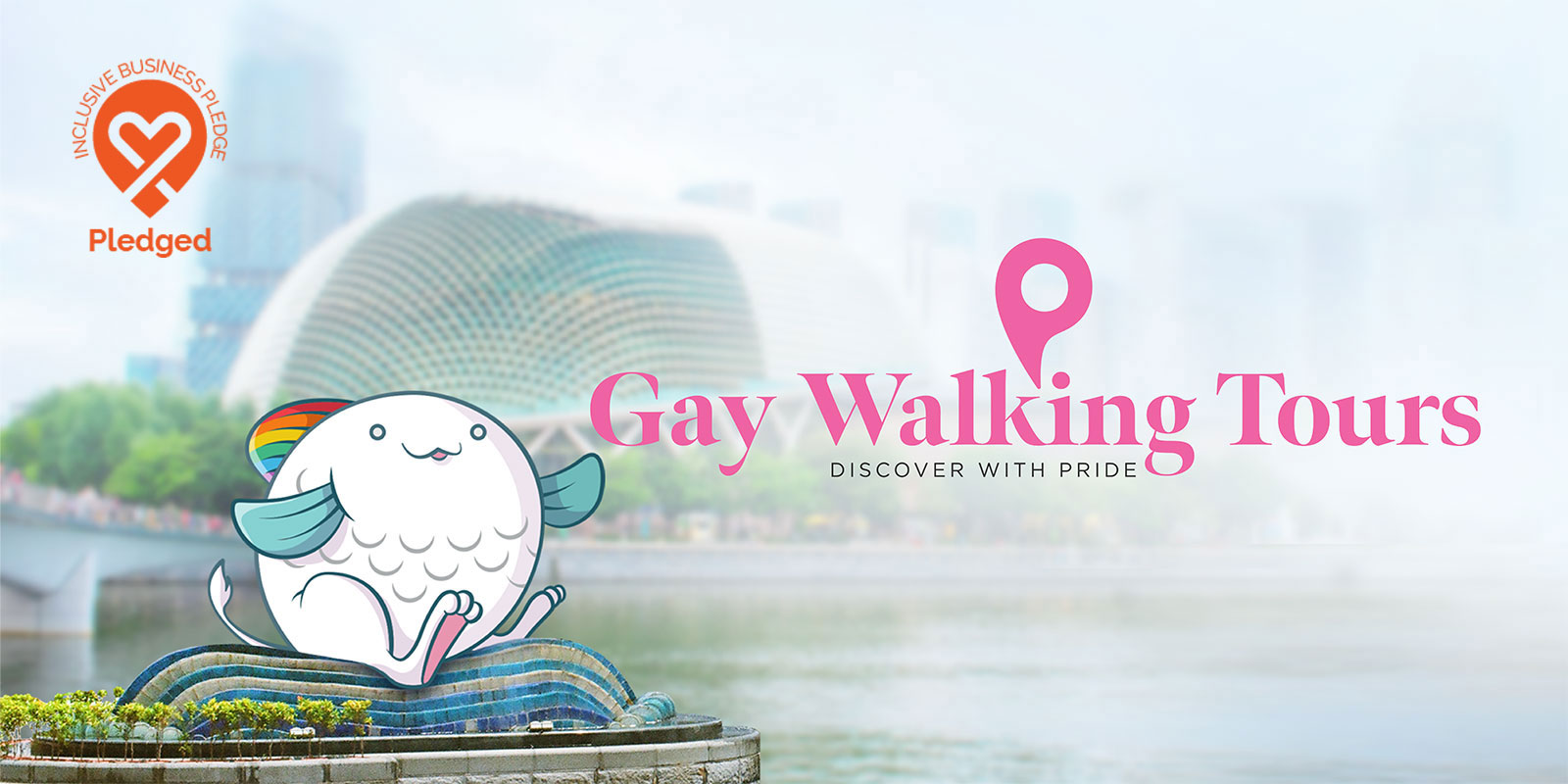 Source
Described to "take you through an immersive journey in central Singapore", attendees can expect a curated route along actual locations of both past and present gay rights.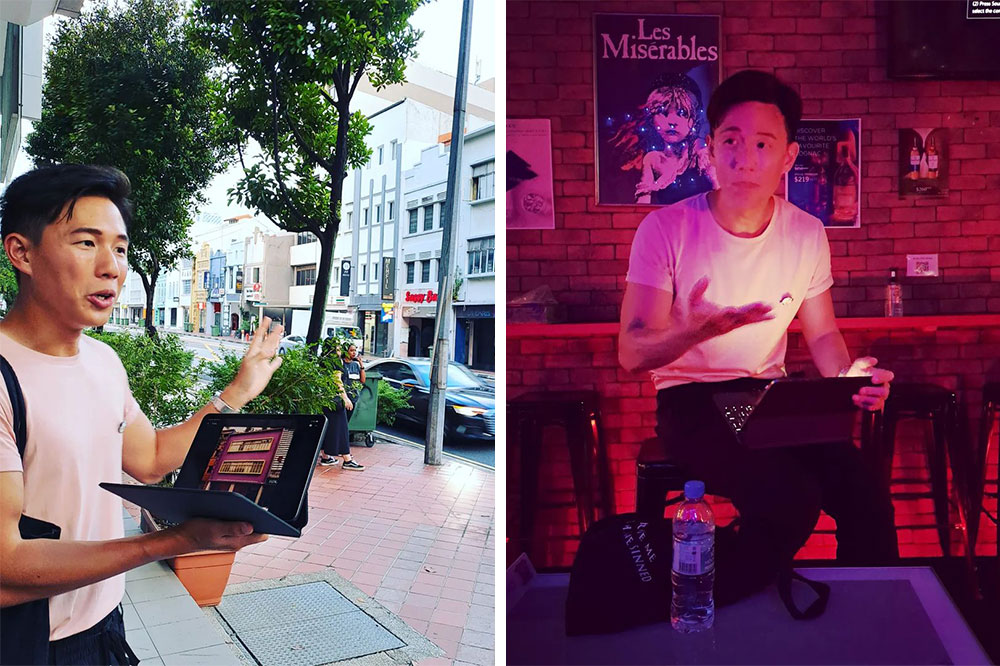 Source
Not to worry about getting lost — you're in good hands. These tours are conducted by Isaac Tng, a licensed tour guide who will weave in factual and personal stories from various queer individuals. 
According to @yishkabob on Instagram, their tour group walked from Clarke Quay to Hong Lim Park, visiting alleys where colonial sex workers did their trade to Singapore's first gay sauna. 
No spoilers here — promising "not to give away all of [Isaac's] content", Yi Sheng also teased that there will be more tours for tourists and cishet folks to attend in the future.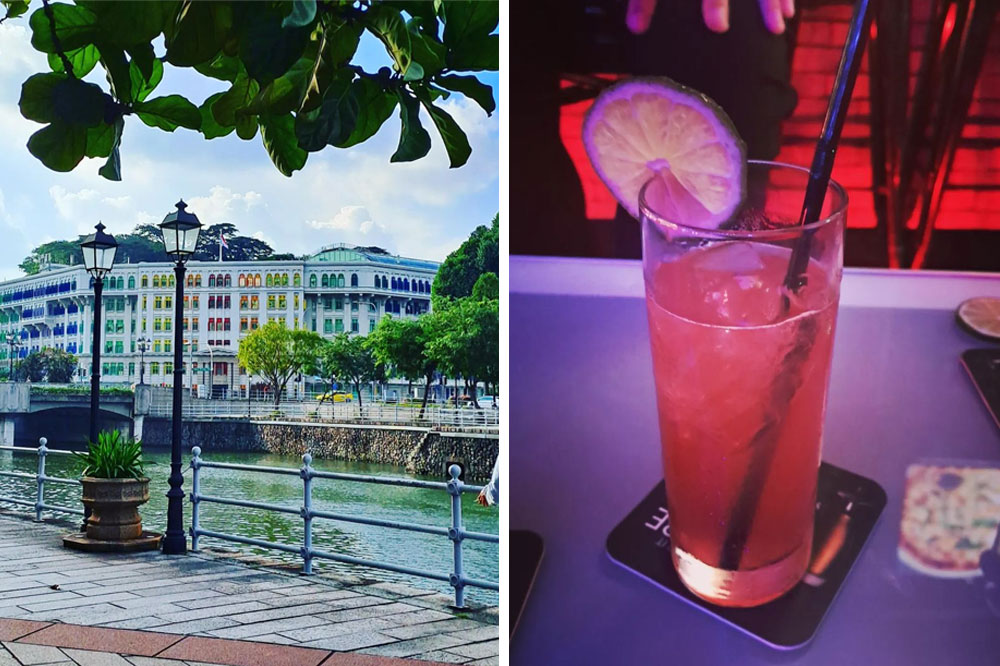 Source
As the tour takes place from 5.30pm to 8.30pm, attendees can expect their day to end at Tantric Bar to enjoy good food and their exclusive concocted cocktail, the Pink Sling. If it's not a TGIF night for you, non-alcoholic alternatives are also available.
Source
Complete this memorable experience with a complimentary pride badge, serving as a small souvenir to commemorate the tour.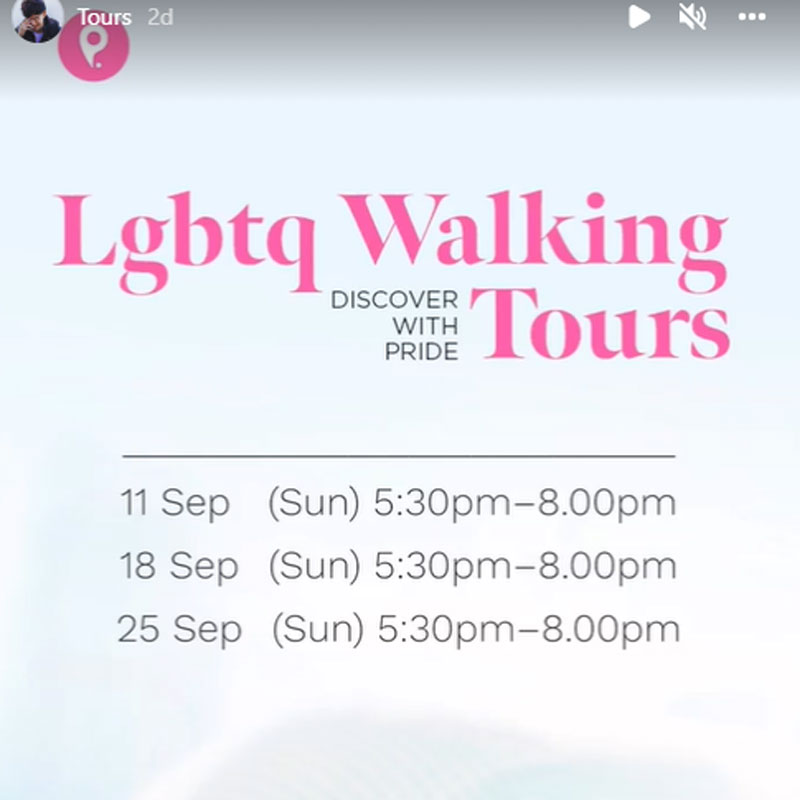 Source
Despite starting in June for Pride Month, Isaac is still going strong with these tours by extending more dates until the end of September. Each tour costs $47 per pax, so interested participants can head over to their Google Forms to register and find out more information.
Explore SG's Rich LGBTQ History With A Fun & Immersive Guided Gay Walking Tour
As the gay walking tours will only commence with a minimum of five participants, jio your BFFs to go on this fun and educational journey together. While tour packages are common, it's not often that we get to learn about something as uncommonly shared about as the gay history of Singapore.
Head over to Pink Fest's website for more updates on upcoming tour dates. 
Also read:
Clinic Is A New LGBTQ-Friendly Bar Disguised As Conversion Therapy With Drag Performances & Strong Drinks