Being A Transgender Parent In Singapore
Evelyn, 21, has two mums—her birth mother, and "Fanny-mummy". But when Evelyn was born, "Fanny-mummy" used to go by "Daddy".
Fanny Ler, 45, was born as a male and named Frankie Ler.
When Evelyn was in Primary 4, Fanny came out as transgender to her only daughter.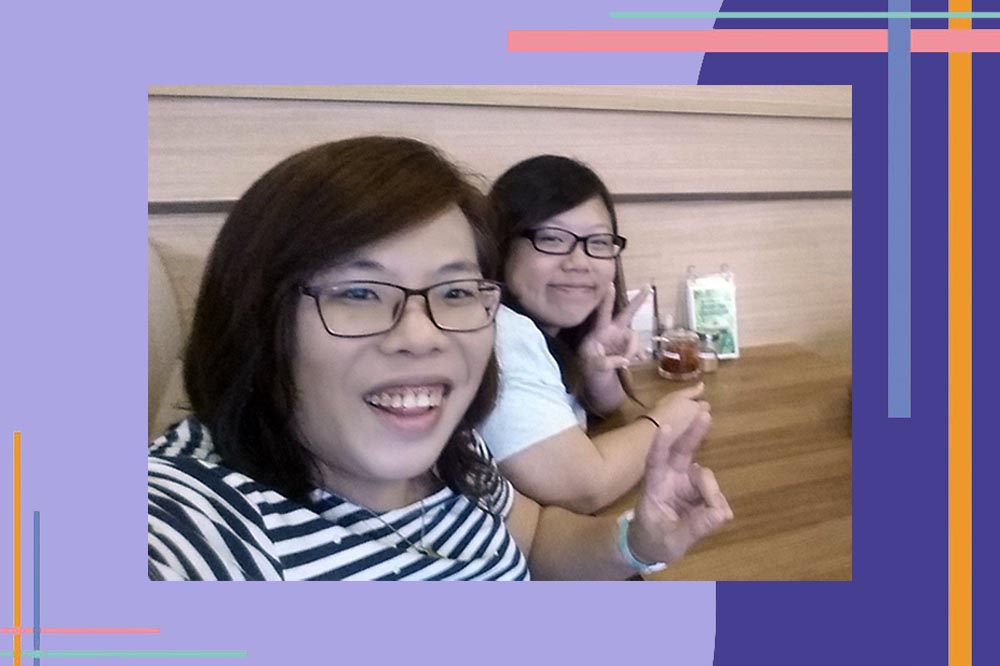 Fanny (left) and Evelyn (right)
Cross-dressing and living life as a man
Fanny began cross-dressing when she was 10. Her sister had a "pink, princess dress with a tail that opened up nicely" and asked Fanny to try it on.
It was then Fanny realised wearing dresses made her feel good about herself, and began cross-dressing in secret to express her feminine side.
Coming from a conservative family meant limited exposure to the trans community. Back then, the word "transgender" didn't exist in her vocabulary.
So, for the longest time, Fanny saw herself as a boy with a "weird hobby". Still, she had wished that in her next life, she would be born a girl. "But right now, I'm born a guy so I accept myself as a guy."
She dutifully served her National Service at 20 and even signed on with the Singapore Navy for 10 years. At 23, she met her ex-wife. They fell in love, married and had their daughter, Evelyn.
Also read:
Andrea R: SG Trans Woman Who Went From Hating Herself To Realising Her Model Dreams
Divorce and finding out about being transgender
But 7 years later, the couple filed for divorce due to personal differences, unrelated to Fanny's transgender identity. Eventually, the courts granted Fanny care and control of Evelyn, and she now faced the uphill task of raising her little girl.
Fanny's "family first" motto meant Evelyn's needs and happiness took precedence over her own. Now a single parent, she worked doubly hard to play both mum and dad, and ensured there was always "food on the table, a roof over their heads."
It was only 3 years after the split, when Fanny felt like Evelyn and her had settled into a comfortable home life, that she could find the time and energy to think about herself. She began questioning why she had such a "weird hobby".
A Google search led her to the now-defunct website SGButterfly, Singapore's first transgender community portal.
"I was so, so happy because finally I [knew] that there are people out there who are like me. They even talked about things like SRS (Sex Reassignment Surgery). I realised that, 'Eh, they have such surgery!' I can actually become a woman!"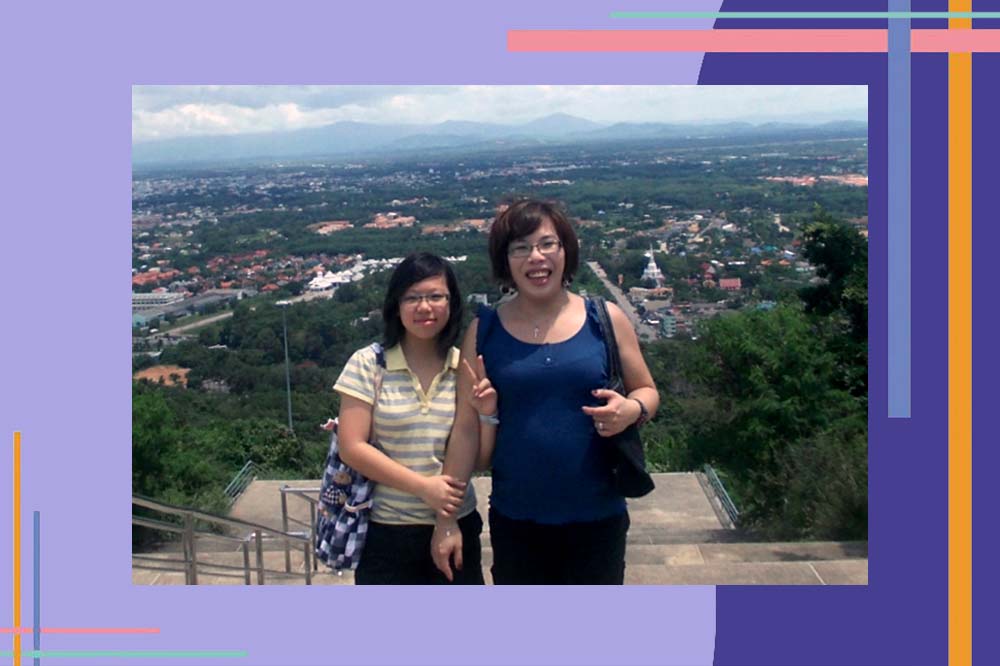 Evelyn and Fanny in 2011
Coming out to her daughter
Despite her desire to transition, Fanny was firm that her responsibilities as a parent came first. She decided: if she didn't have her daughter's acceptance, she would "bring the secret to the grave" and remain Evelyn's father.
"If I proceeded with my transitioning with an 'I don't care' attitude, that would be very selfish. I would definitely lose my daughter if I did that."
"I want to maintain a respectful relationship [with Evelyn]. Because whatever decision I make, it would more or less affect her future."
Coming out to her 10-year-old required careful treatment. Fanny wrote Evelyn a detailed note on the family's shared computer to explain her transgender identity. The letter ended with, "How would you feel if Daddy became Mummy?"
To Fanny's relief, Evelyn gave her mum the green light to transition. To her, having Daddy become Mummy wasn't "something big" or "out of place". It was an "Oh okay, so my mum is gonna make herself happy."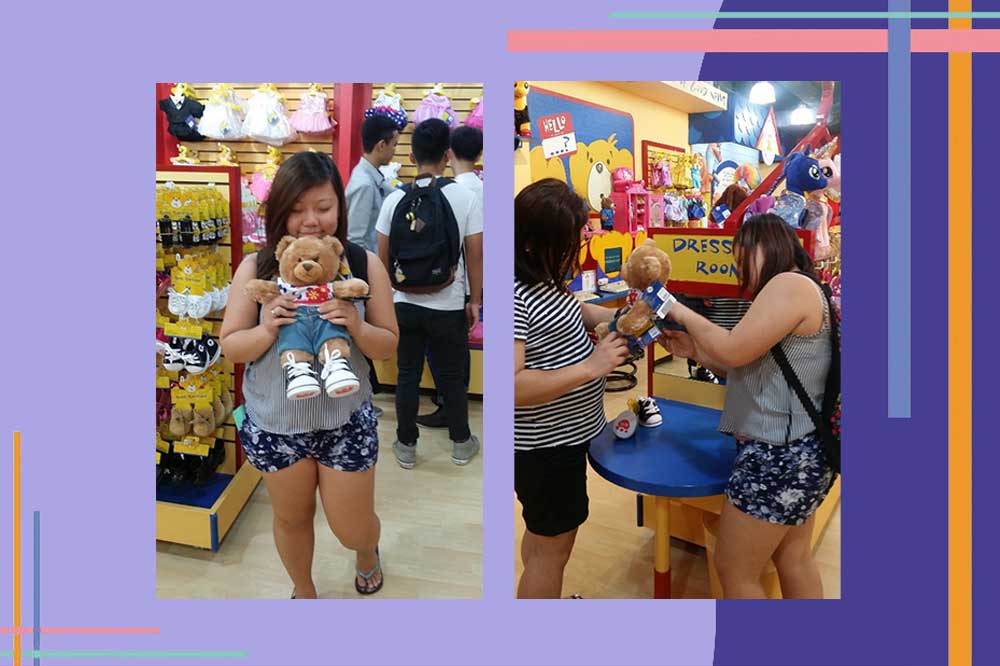 Fanny and Evelyn at Make-A-Bear in 2017
The transitioning process
Encouraged by her daughter's approval, Fanny began her transition at 34. She took hormones, had SRS and legally changed her sex. She also came out to her friends, neighbours and late mother.
Additionally, Fanny made an appointment with Evelyn's form teacher and principal to explain the situation. She requested the school to look out for Evelyn as Fanny was afraid her Primary 4 classmates might bully her for having a trans parent.
Thankfully, Evelyn's classmates were accepting and would address Fanny as "Auntie" when they came over to do homework or projects.
2008 was when they spent their first Mother's Day together. To celebrate the occasion was like "bringing forward Father's Day by one month", and the pair enjoyed a "very simple celebration with a meal and cake with grandma."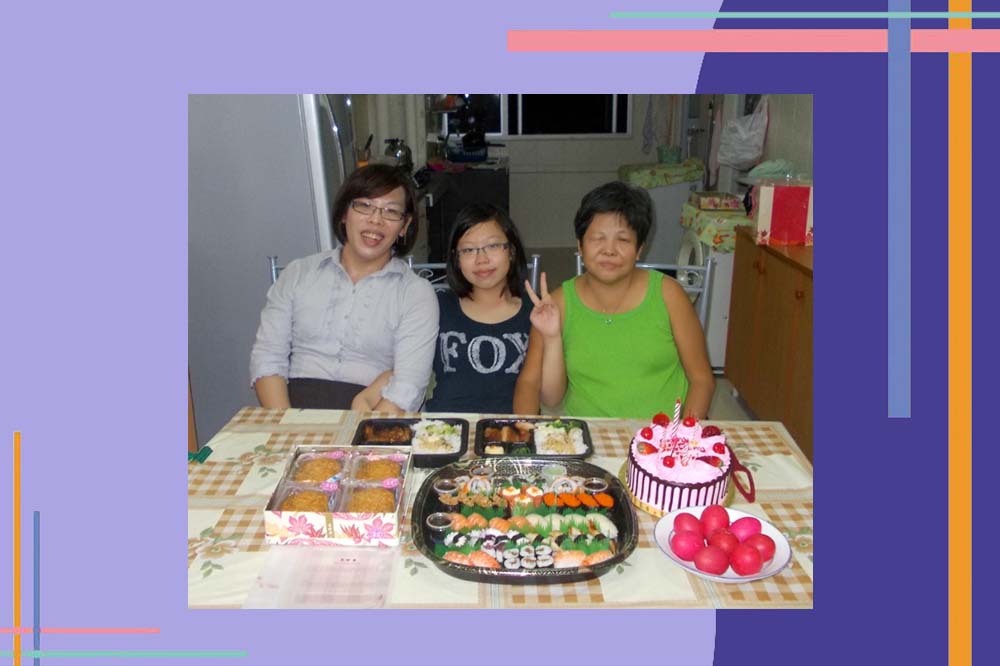 Celebrating Evelyn's 13th birthday with her late grandmother
Celebrating Mother's Day As A Transgender Woman
Fast-forward 11 years, the duo's mother-daughter relationship has been through several ups and downs. But one thing that has remained faithfully consistent is the love Fanny has for her only child.
"To me, motherhood is [about] bringing the family together, sacrificing for the family. Everything we do, we put the family first."
"As a parent, no matter what happens, we never give up on our kids. It's saying, 'Hello, I'm here! I'm always here for you.' And at the end of the day, you will always have a family to come back to."
Also read:
Singaporean Teen Mums: How Being 19, Pregnant And Married Feels Like
All images are courtesy of Fanny Ler.
Special thanks to The T Project, the first dedicated shelter for homeless transgender women in Singapore. Learn more about how you can support The T Project.