Easy Facial Massages
There is simple pleasure in waking up early and treating yourself to a good skincare and makeup routine before starting your day. It's all part of self-care — after all, looking and feeling good can drastically improve your mood.
However, there are some days where sleeping in becomes too tempting, and you find yourself waking up in a rush to get ready. Apart from feeling kan cheong AF, you also have to deal with a puffy face from sleeping and no time to put on makeup to freshen up. To effectively counter days like these, we've compiled three easy facial massages to reduce that bloated face, so you'll still be glowing even when you're running late.
1. Korean facial massage by Jeon Somi
Fans of K-pop idol Jeon Somi may be familiar with this Korean facial massage that's part of her daily skincare routine. She found these massage tips on many Korean beauty Instagram pages and compiled the ones that best suit her. According to Somi, "the massage kinda hurts, but if you massage these places, it really helps with de-puffing your face."
We took five easy steps from Somi's facial massage routine so you can get that effortlessly glowy K-idol look like she does.
Benefits: Reduces puffiness, corrects face asymmetry, releases jaw tension and gives a more lifted appearance.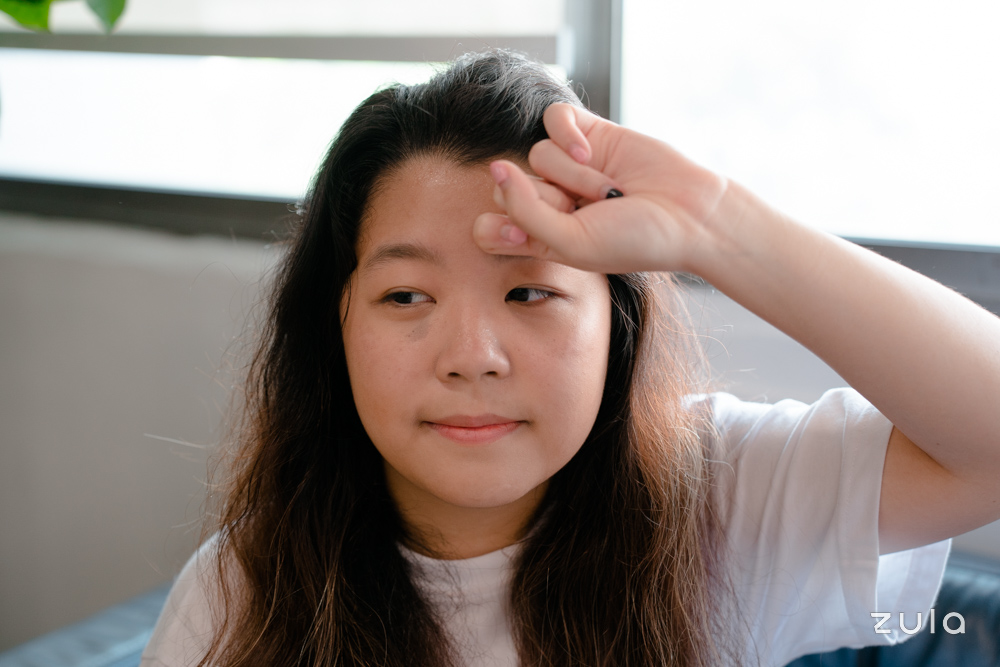 Step 1: Use the knuckles on both your pointer fingers to press the front of your eyebrows.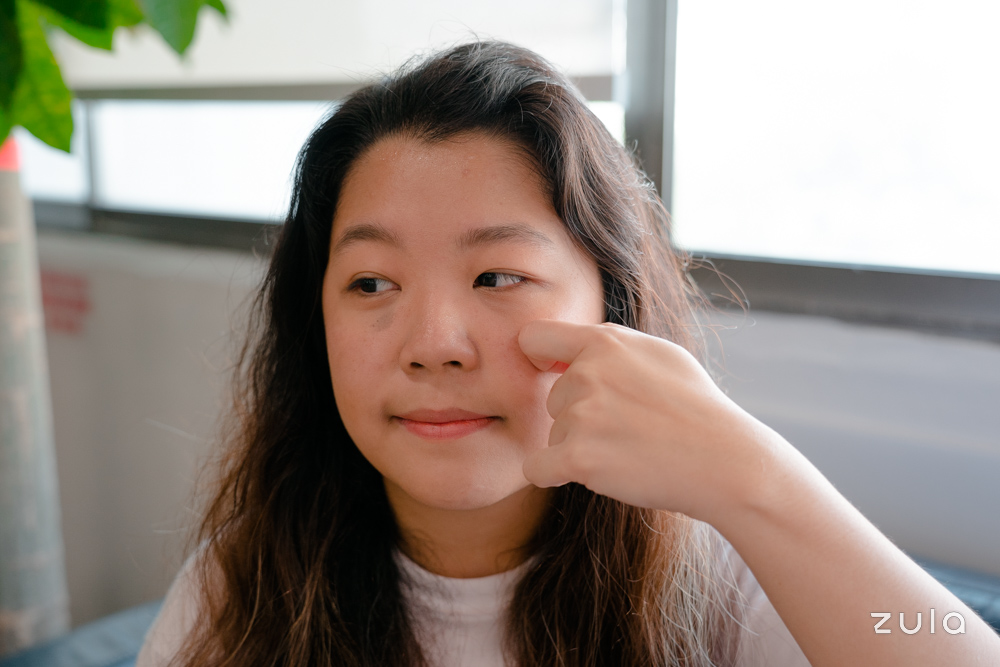 Step 2: Press on the cheekbones.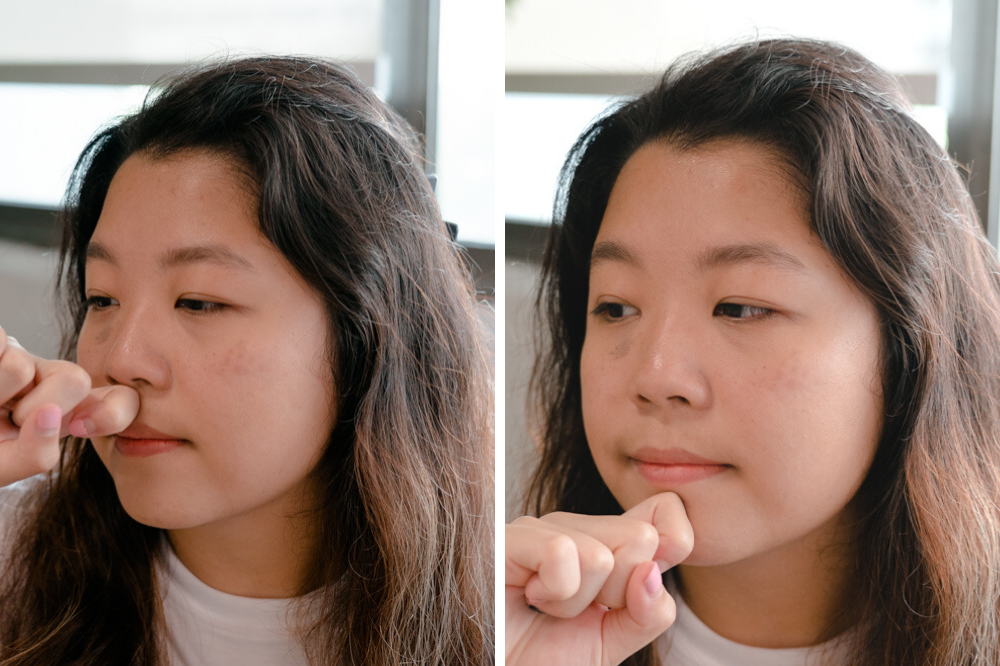 Step 3: Using one knuckle from your pointer finger, press the middle of your upper lip and below the lower lip.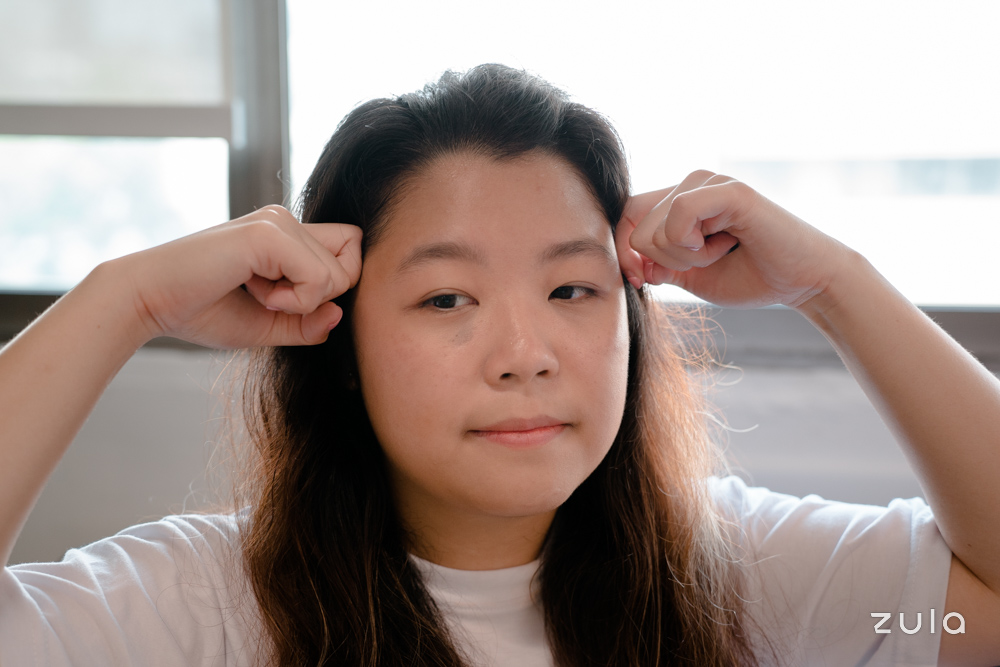 Step 4: Use the knuckles on both your pointer fingers to press the sides of your temples.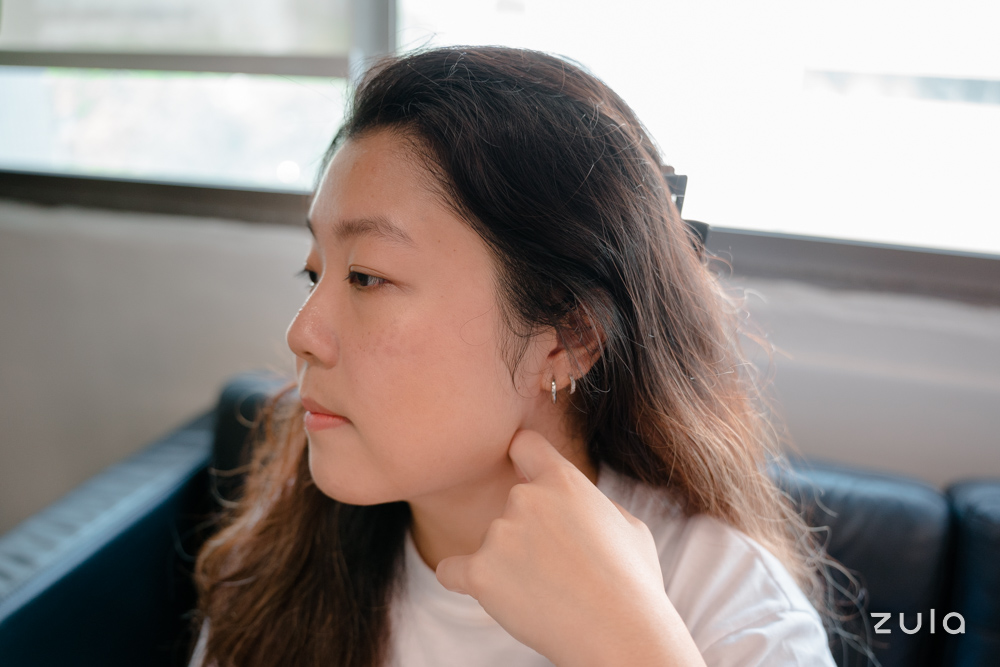 Step 5: Massage the back of your ear with your knuckle and push the skin down towards your jawline.
2. Lymphatic drainage massage
Here's the thing: lymphatic fluid is present in everyone, so it's normal to feel bloated right after you wake up. FYI, your lymphatic system is basically a part of the immune system that keeps body fluid levels in balance and defends you against infections. 
To drain the buildup of this fluid within your face, a lymphatic drainage massage is a gentle treatment that enhances circulation. This massage delivers oxygen around the skin and pushes all the waste and toxins out of the lymph node. It's time to get rid of all that toxicity in your life — both mentally and literally.
Benefits: Debloats and depuffs fluid retention in the face, gives the skin a glow and eases tension in the body.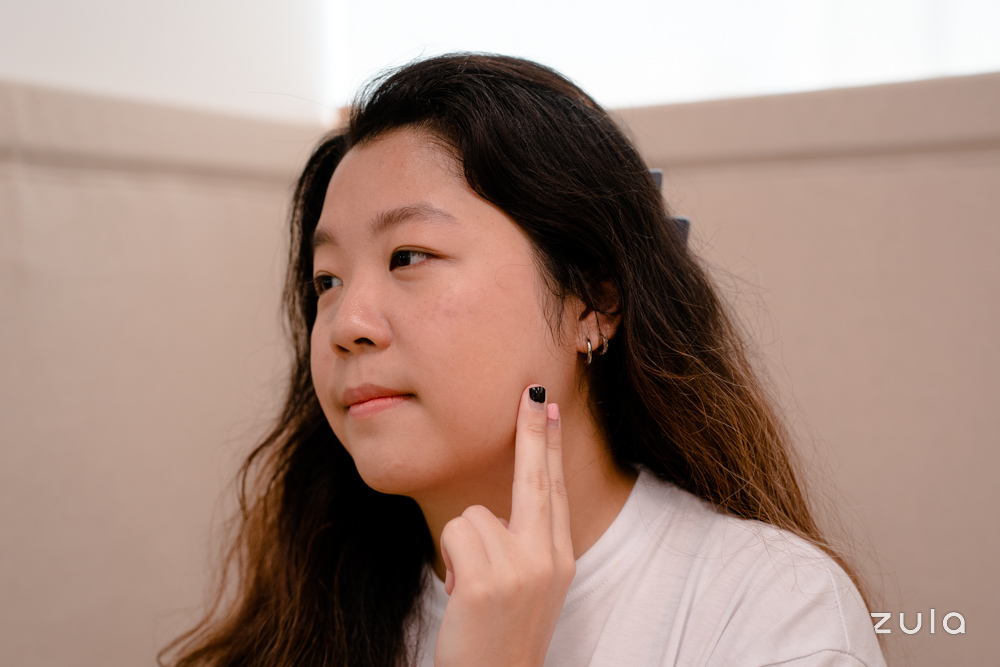 Step 1: Use your index and middle fingers to rub your fingers along your jawbone in a "J" motion.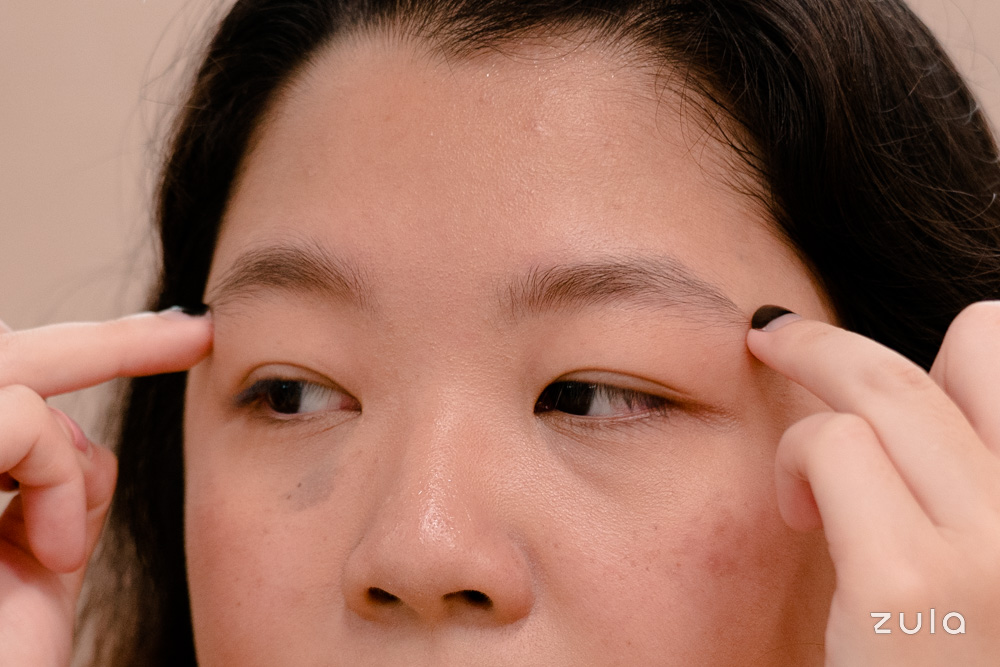 Step 2: Use your ring fingers to massage a figure eight motion around the outer corners of your eyes and down towards the top of your cheekbones.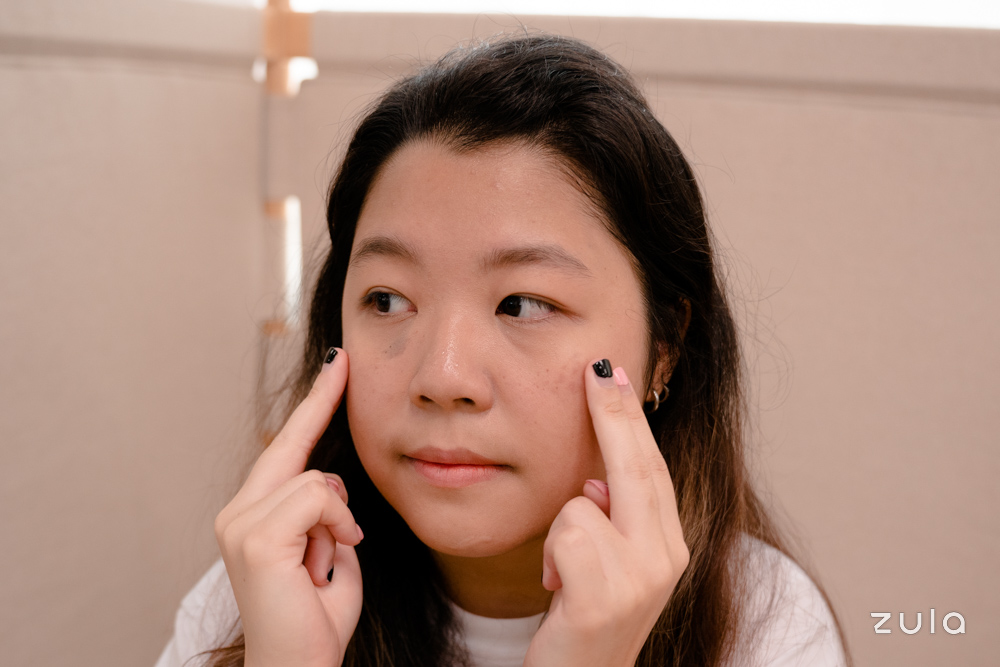 Step 3: Use your index and middle fingers to massage in a J pattern below your eyes outwards to the outer corners of your eyes.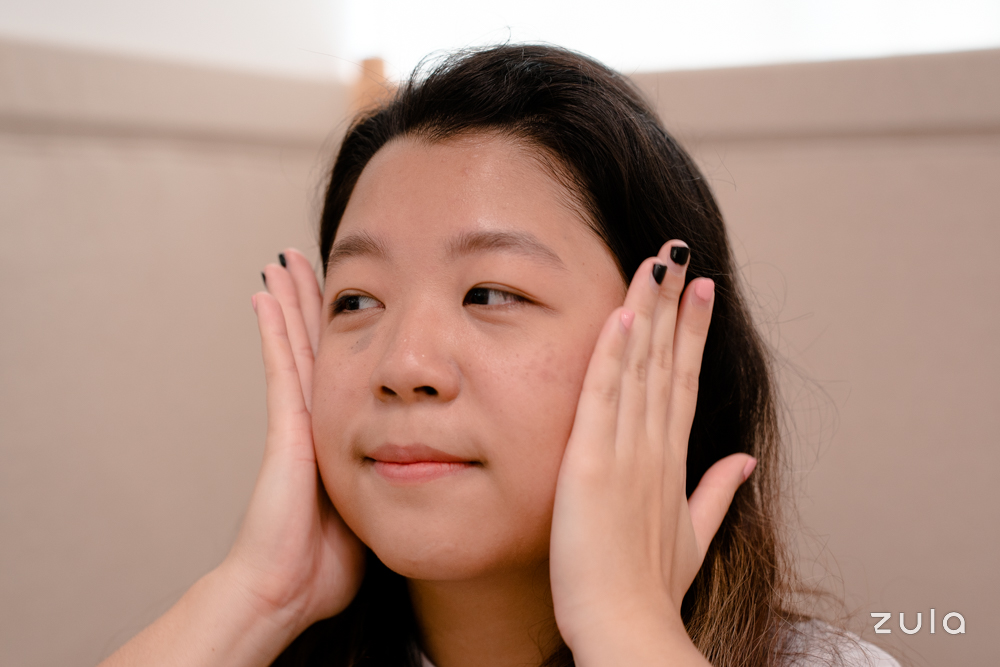 Step 4: Flatten your palms and massage down the sides of your face and down the length of your neck. This drains the fluid down your face.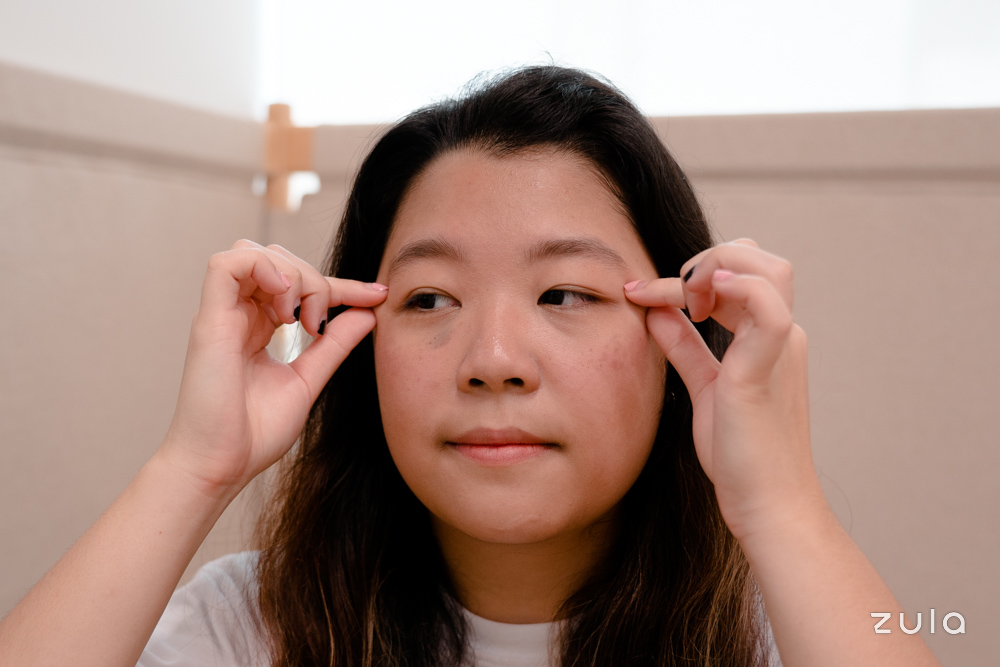 Step 5: Do a light pinching motion from the top of your eyebrows to the bottom of your eyes to reduce eye puffiness.
3. Gua Sha massage
While gua sha became popular among many social media influencers in recent years, this massage technique started way back during the Ming Dynasty. Gua sha is a traditional Chinese healing method where a massage is done using a flat tool made of stone. 
As of today, gua sha massage has become a common skincare tool for many, used after one has applied their skincare products. 
Benefits: Besides aiding in lymphatic drainage, it helps with cystic acne and acne scars. Gua sha also aims to reduce dark circles and dull complexion, as well as softens wrinkles and fine lines.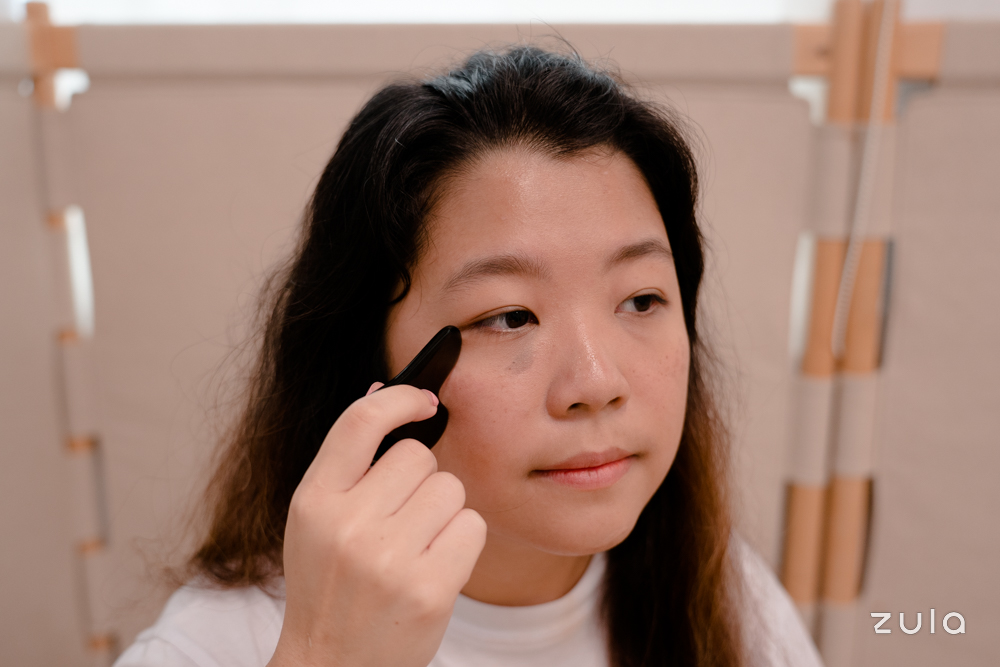 Step 1: Brush your gua sha tool over the under eyes and out towards the temple and hairline.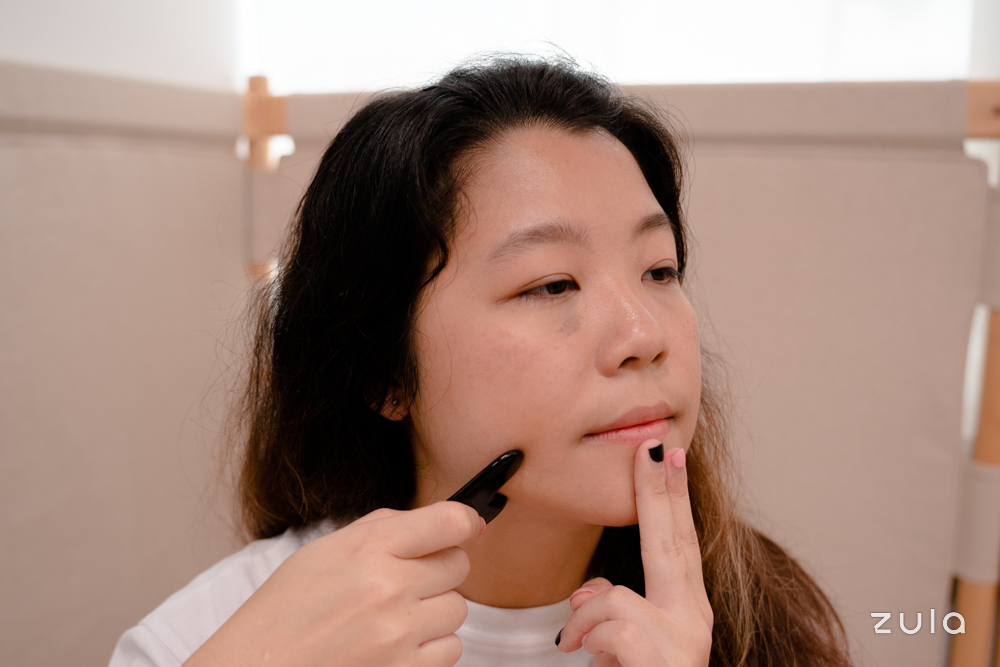 Step 2: Place two fingers on your chin for support and sweep your gua sha tool along the jawline in an upwards motion.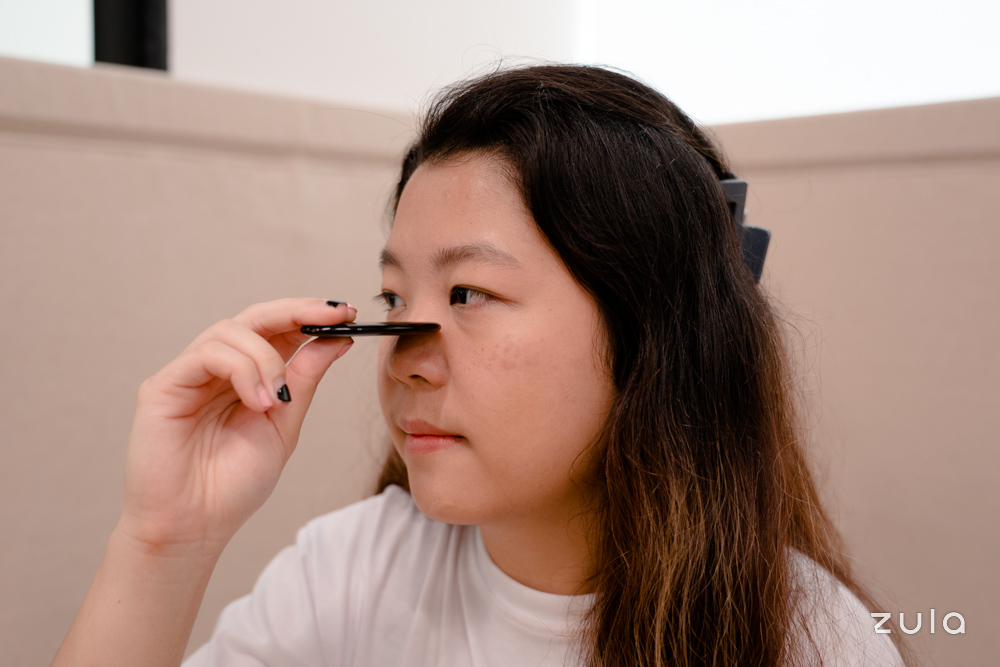 Step 3: Lightly scrape the gua sha tool up the bridge of your nose and bring it down towards the cheeks.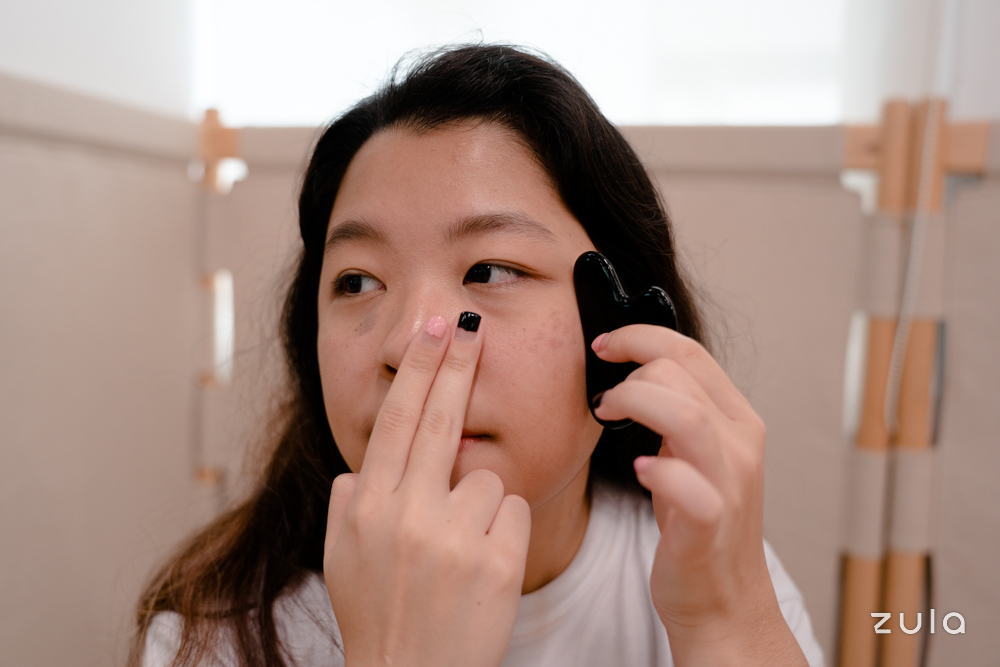 Step 4: Place two fingers against your nose for support. Using the straight side of the gua sha tool, swipe the tool upwards from your cheeks to your temples.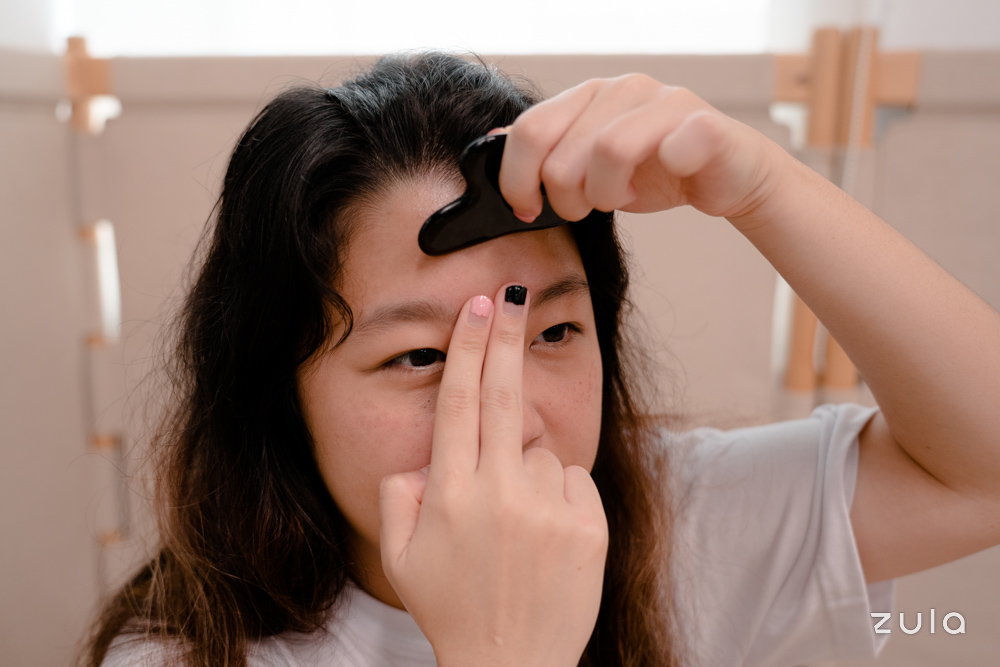 Step 5: Place two fingers in the middle of your forehead for support. Using the straight side of the gua sha once again, slide the tool upwards towards your hairline.
These Easy Facial Massages Will Ensure That You'll Be Ready To Take On The Day Even Without Makeup
With these simple facial massages to reduce bloating and puffiness, now you can look fresh and ready even without makeup on. Fun fact: these massages are best recommended to do after applying your skincare products, so as to maximise the benefits on your skin.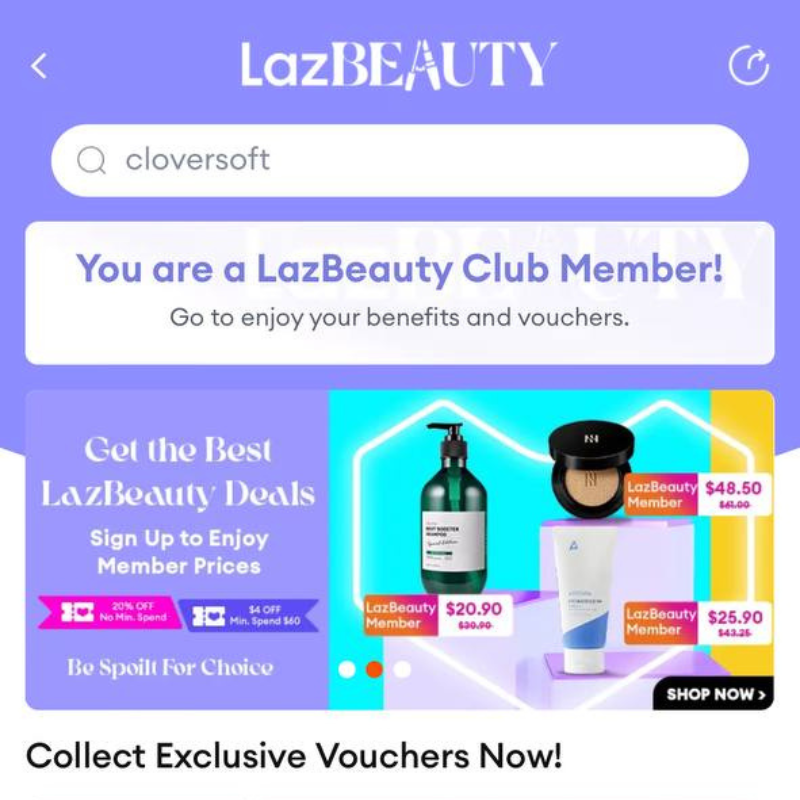 For those who are still on the hunt for skincare products to suit your skin type, look no further. You'll be spoilt for choice with the range of beauty products on LazBeauty, no matter if it's targeting acne, reducing wrinkles or keeping your skin radiant. 
Simply sign up for a free LazBeauty membership on the Lazada app; type "LazBeauty" into the search bar and it will lead you to Lazada's beauty destination. The best part? Upon signing up, you'll be able to view a wide assortment of beauty products and receive exclusive vouchers and discounts.
Some skincare cult favourites include the La Roche-Posay Hyalu B5 Serum, available at $75.51, a hydrating and re-plumping serum that contains hyaluronic acids and vitamin B5. 
With how often skincare junkies preach about the importance of hydration, take it to the next level with the Clinique Moisture Surge, a 100-hour auto-replenishing hydrator. Retailing at $51, this refreshing gel-cream will have your skin pumped and glowing in no time.
Those with sensitive skin can also check out the Kose Sekkisei Clear Wellness Free Type Cleansing Gel, also available on LazBeauty at $28. This low-irritation facial cleanser not only clears away makeup, but also targets dullness and dirt embedded deep inside the pores.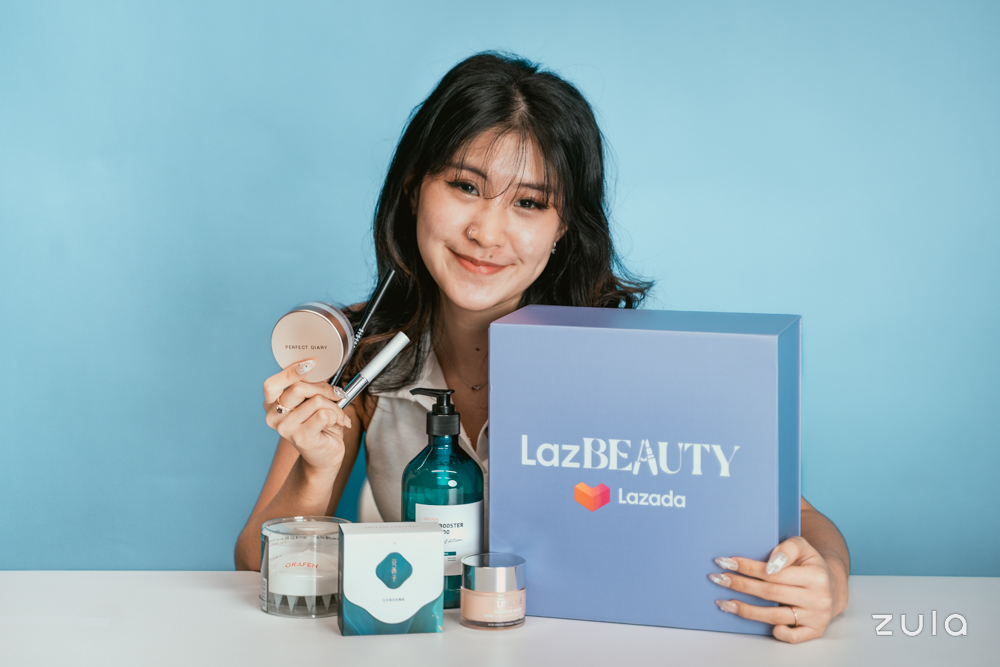 Since LazBeauty members are able to access the top trending product recommendations, this means that searching for the best beauty products is almost as easy as doing these 5-minute facial massages every day. There's no such thing as bojio when you'll be treated to endless deals that are just one click away. 
This post was brought to you by Lazada.
Photography by Gavin Chua and Emilyn Cheng.
Also read:
6 Best K-Beauty Products From $5.90 On Lazada So You Can Look On Point On A Budget