Pokémon Eevee Socks
You might have seen pictures of these Pokémon Eevee socks floating around the internet previously and hoped to get your hands on them. Good news, Singaporean Pokémon fans: the socks are finally hitting our shores.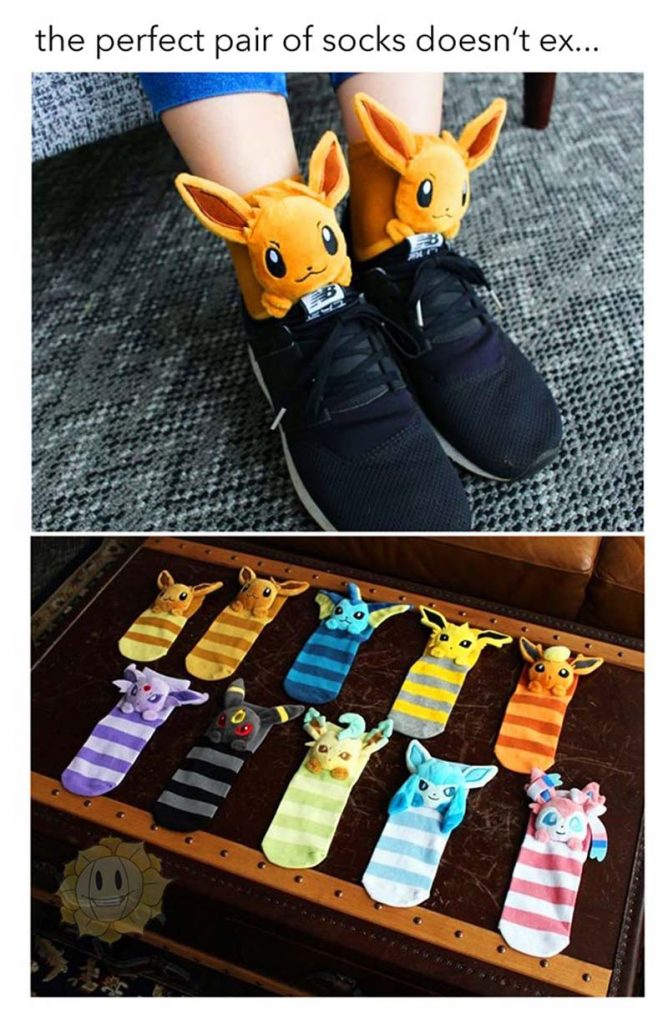 Source
These socks will surely stand out because Eevee's adorable face peeks out of your sneakers when you wear them. 
Available at Pokémon Center Singapore
Pokémon Singapore has announced via its Facebook page that these socks will be dropping at Pokémon Center Singapore, located in Jewel Changi Airport from 3 August 2019.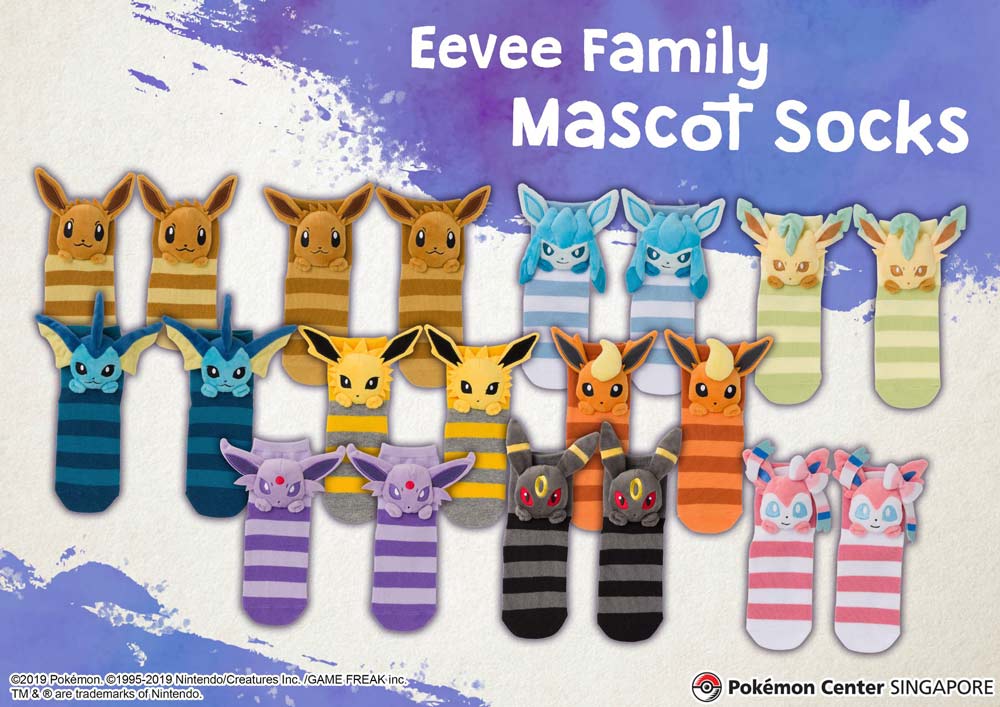 Source
All the designs will retail for $18 each, except for the Short Socks with 3D Face Eevee, which will retail for $14. 
There are a total of 10 designs, all featuring Eevee and its evolutions: Vaporeon, Jolteon, Flareon, Umbreon, Leafeon, Sylveon, Glaceon and Espeon.
Eevee evolutions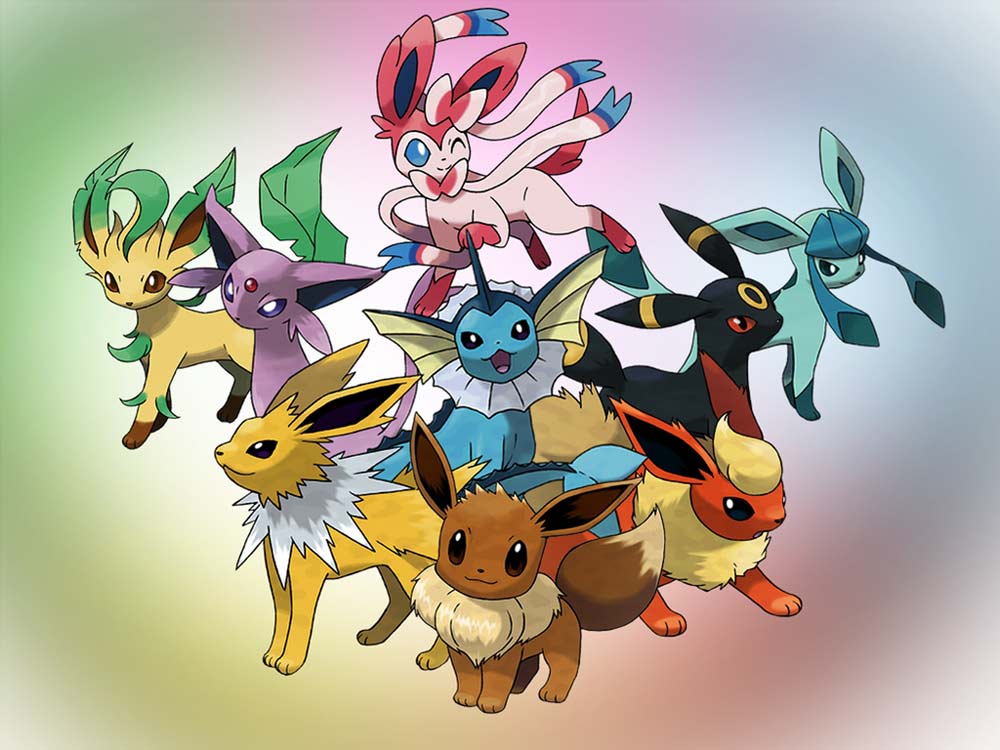 Source
For the uninitiated, Eevee holds a special place in the hearts of Pokémon fans. It is one of the few Pokémon able to evolve into a myriad of evolutions, whereas most Pokémon have a fixed evolutionary route. 
As such, this character gives fans of the Pokémon app and console games an additional element of surprise—which of these evolutions will their Eevee evolve into?
Players can affect the result of Eevee's evolution by using hacks like renaming their Pokémons and other more difficult methods such as using evolution stones or spending time with them to create the coveted collection of all Eevee evolutions. 
Most Pokémon products are centred around its 'star' Pikachu, so fans must be excited that Eevee with all its evolutions is finally getting the limelight. 
Catch These Eevee Socks At Pokémon Center Singapore From 3 August
Here's another look at the products by a Facebook user who "ebay most of them alrdy".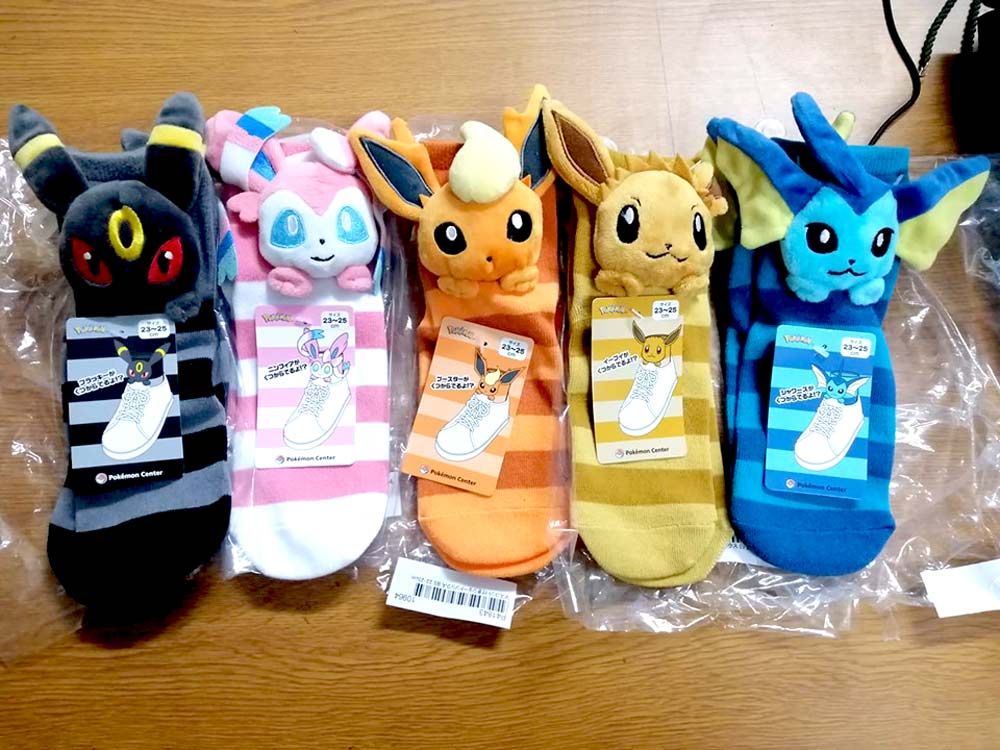 Source
You can wear a different Eevee evolution every day of the week with some extras to spare if you catch them all come 3 August!
Also read:
Pokemon Weddings Are Now A Thing If You'd Rather Say "I Choose You" Instead of "I Do"