Eileen Mak Is An Up-And-Coming Influencer
Eileen Mak is proof that you can still make it as a new influencer. The 23-year-old gained more than half of her 23.4K followers just in 2019 alone. 
She describes her brand as "very summer and happy vibes." But she is quick to add that despite her seemingly cheerful exterior, she is "quite sad."  She attributes it mostly to a series of unfortunate experiences with dating apps. 
Her most recent boyfriend
Eileen Mak got out of her latest relationship about 2 years ago. She was still in polytechnic and a good-looking chap caught her eyes. "He was my eye candy," she says. "And I was his eye candy as well."
The stars aligned and they began dating each other. The relationship lasted 2 years, but she called things off in the end because she felt "very stressed" and "restricted in the relationship".
"He wanted me to be a very modest girl, [but] I'm just not that kind of girl," she explains. 
Her ex would control the things that she wore, even when he was away on exchange in Scotland for several months. She had to take photos of clothing she wanted to buy for him to approve. Naturally, plunge-neck dresses were prohibited. 
"Are you [the] fashion police? I don't think I signed up for that," remarks Eileen about her ex. 
The last straw happened when he decided to bail out of visiting her grandparents during Chinese New Year one year. He later joked about going to the club to look at other girls. 
To his surprise, Eileen dumped him. She had tried to break up with him several times before, but he never took it seriously.
"No lah, I think it's better off for me to be alone now," she replied when he asked her to get back together. 
Meeting guys on Coffee Meets Bagel
Eileen gave her ex some time to "mourn over the relationship" before beginning to date again. Once she noticed her ex dating another girl, she thought, "It's my turn now!"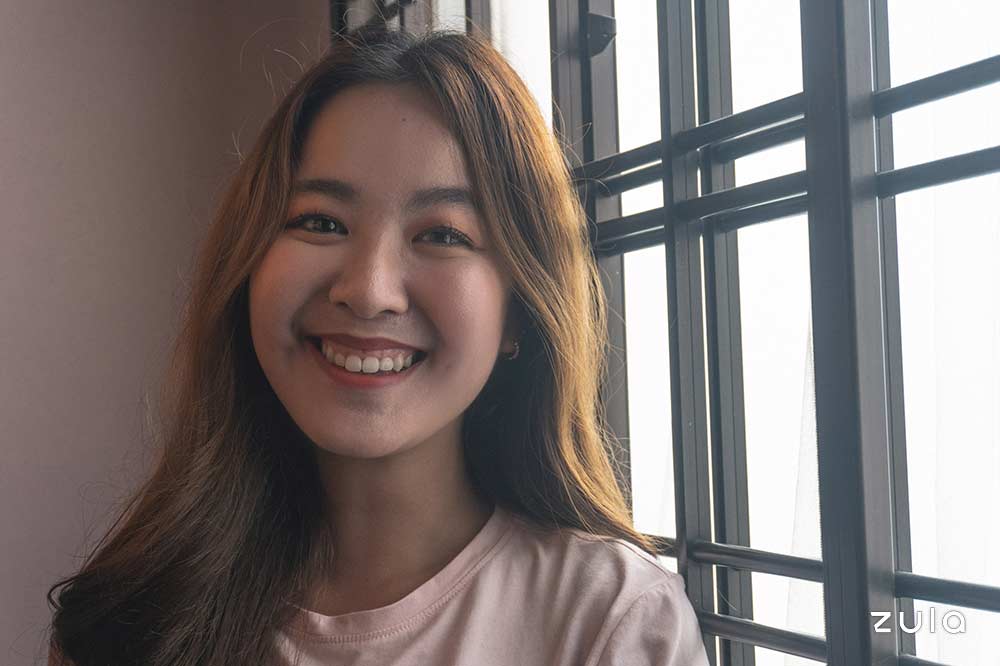 She decided to give dating apps a shot and seemed to have the most luck on Coffee Meets Bagel.  
First, she matched with a guy who would serenade her with a KTV app over the phone. Her heart melted at his romantic gestures. When they finally met up, she was surprised that he looked as good in person. 
However, after the second date, he decided to call it quits. He explained to her, "Whenever you meet someone for the first time, you have this xin xian gan (fresh feeling). Then over time, I lost that feeling for you."
Ouch.  
A tense date at Salted Caramel
Eileen bonded with Boy 2 over her experience with the first guy. Somehow, Boy 2 felt it necessary to declare, "Just FYI, I'm poor." 
"Okay, noted," Eileen thought. 
After chatting for a while, he asked her out for a late-night ice cream date at Salted Caramel and offered to pick her up.  
"He came in a BMW convertible with the roof down," Eileen shares, puzzled over his "I'm poor" statement. 
She describes it as, "One of the most stressful dates I had ever been [on]… I had to defend myself."
He had been following her on Instagram and formed an impression of her. "He thought that I was a risk-taker," she says. 
"You don't like to improve on yourself, your lifestyle and all," he accused her through text after the date. 
After 2 failed attempts at online dating, she thought she was the problem. She thought, "Honey, I need to work on myself, you know? I was really very, very affected."
Also read:
YouTuber Soh Pei Shi Talks About Being Bullied In School And Her Dating Life
The guy who left her after a Europe trip
In April this year, she met another guy whom she had "essays-long" conversations with. 
"The conversations were really good, I have to give it to him," she admits. 
They met up once before he went to Europe for a couple of weeks. Despite being miles apart, he would send her videos of himself every day.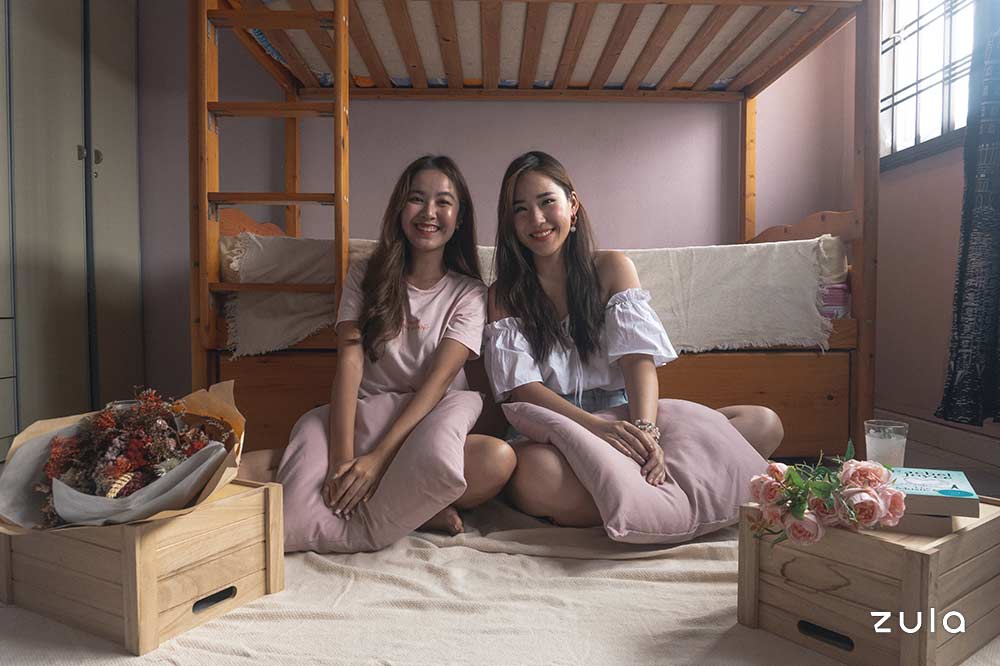 Eileen with the host of Zula Pillow Talk, Jessica Loh
However, the moment he was back in Singapore, he no longer had any interest in her.  
"I just know I'm in a funk for now," was his excuse to her. "You don't even know me."
Recently, he created a secret chat with Eileen on Telegram and then remarked, "Oh sorry, I pressed wrongly."
Eileen took the opportunity to clarify things with him, only to discover he was dating another girl.
"I was crushed," she says. "I was really unhappy for a long period of time."
However, she concludes, "It is important to tell yourself that you are solid gold and you must believe in that statement. It's out of your control whether someone likes you or someone [doesn't] or when someone decides to leave your life one day."
Coping with anxiety
Eileen opens up that she has separation anxiety, especially when she was separated from her mum at school as a child. "To make me feel better, [my mother] would give me her handkerchief, which has her scent."
She also experienced anxiety every time she changed schools, all the way up to university. The multiple changes at the same time would leave her feeling like she was unable to cope. 
Besides separation anxiety, Eileen shares that she also has anxiety that appears "out of nowhere". "You don't really know the reason or the source, it just happens," she elaborates. She describes the anxiety as such: "You want to cry and you feel very helpless and want to remove yourself from every situation, until the feeling fades away."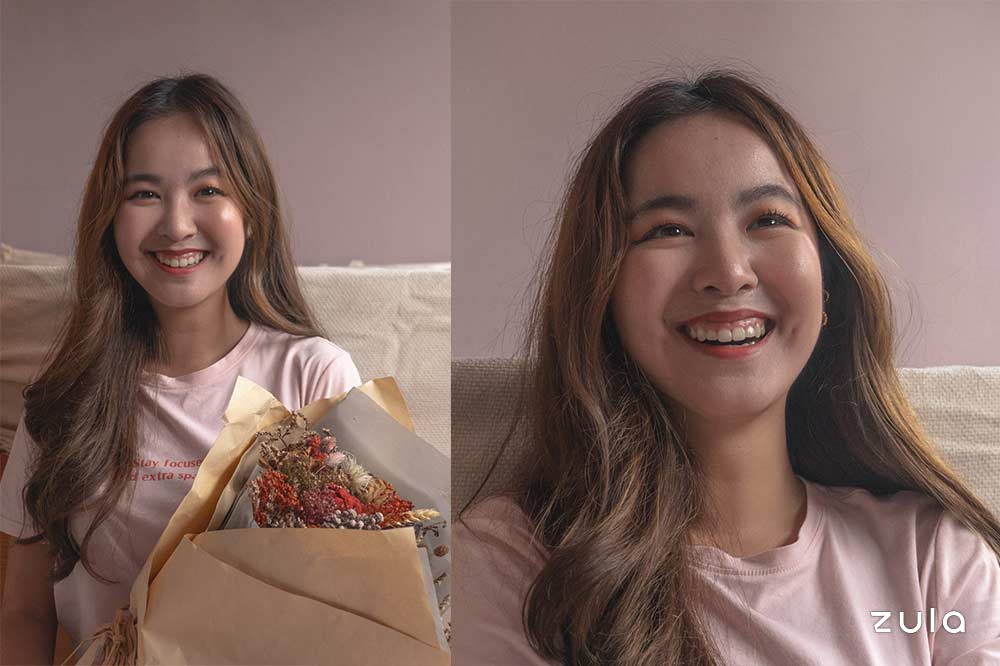 One of her good friends gave her a piece of advice that helps her to this day, "Just feel what you need to feel in the moment and know that it will pass." 
She also adds that having supportive friends helps a lot, "Knowing that there is someone there for you, it comforts me."
Up-and-Coming Influencer Eileen Mak Shares About Her Failed Coffee-Meets-Bagel Dates And How She Copes With Anxiety
Eileen Mak reminds me that despite an influencer's picture-perfect life, they have their fair share of struggles. 
However, she remains positive. "Every day is another day for you to try again," she says.
I ask her for some tips to grow my Instagram following. 
"Just post a photo every day. Take nice pictures constantly. Sometimes the photo you think is not nice, people [will] like it a lot," she explains. "It's important to know your target audience [and] who you want to attract."
There, go forth and multiply your Instagram following, based on the expertise of somebody who has done it in this oversaturated space.
Also read:
Mongabong Explains Her Wedding Sponsorships And Why She Is Thankful For Her Job
Photography by Sebastian Tan