Emoji Hair Clips
With Y2K fashion back in trend, hair clips have become more popular than ever — especially when it comes to colourful butterfly and claw clips. If you're in search of more unique hair clips to keep your hair in place, this collection of emoji hair clips are an adorable way to express your mood without saying anything.
The collection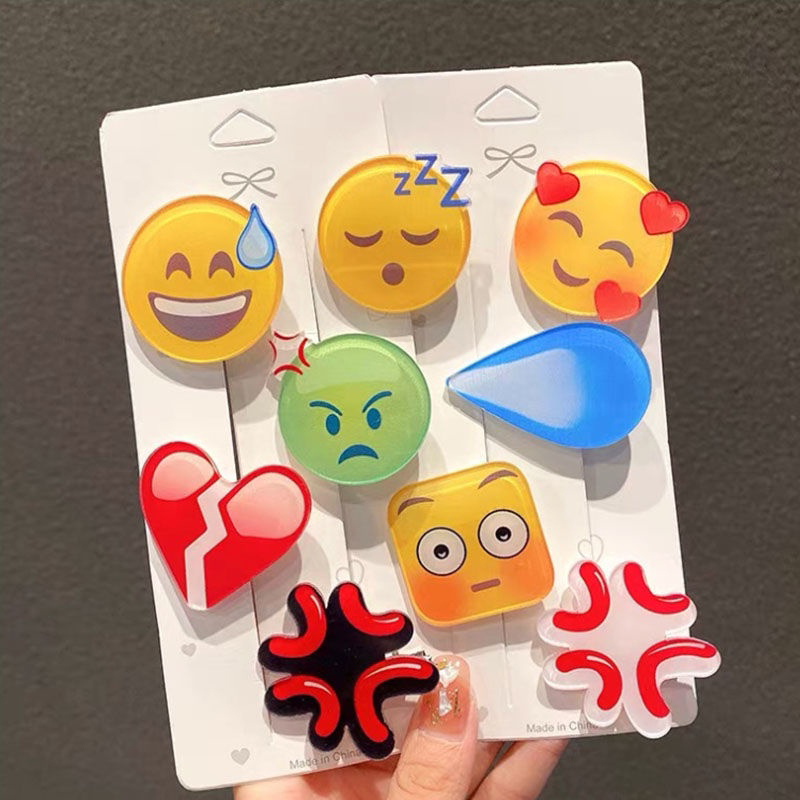 Source
Let's be honest, emojis have now become such a big part of our lives that it feels impossible to not see them in everyday text. This hairpin collection features familiar emojis to represent emotions of anger, shock and even sleepiness. 
Additional subtle designs are also available such as anger symbols, heartbreak and sweat droplets.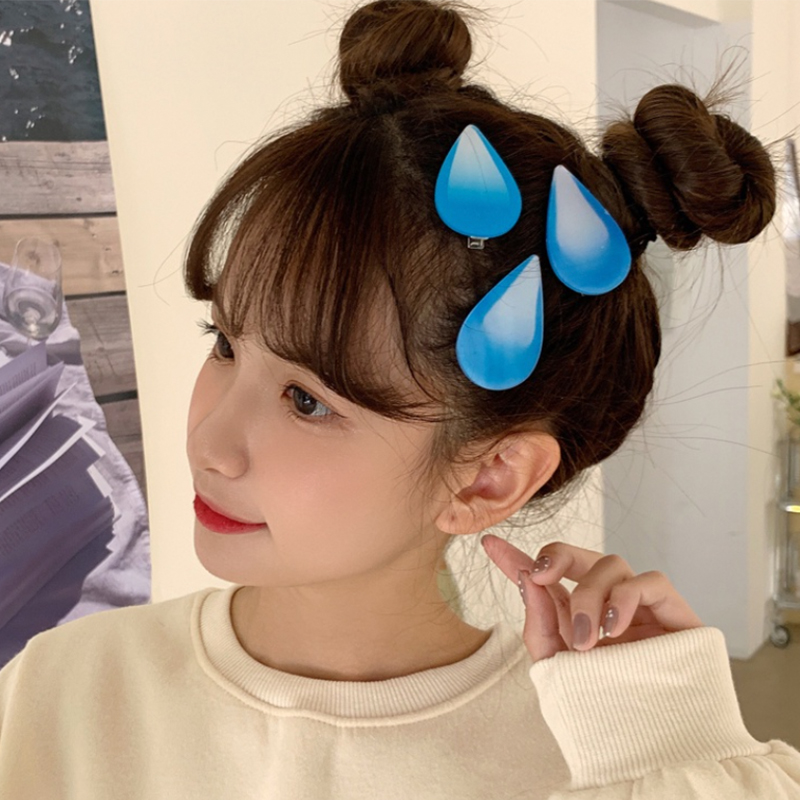 Source
If you're feeling nervous on a first date, these sweat droplet hair clips are an apt way to showcase your true feelings. These can be easily clipped onto the side of your hair, no matter if you've styled it up into space buns or a low ponytail.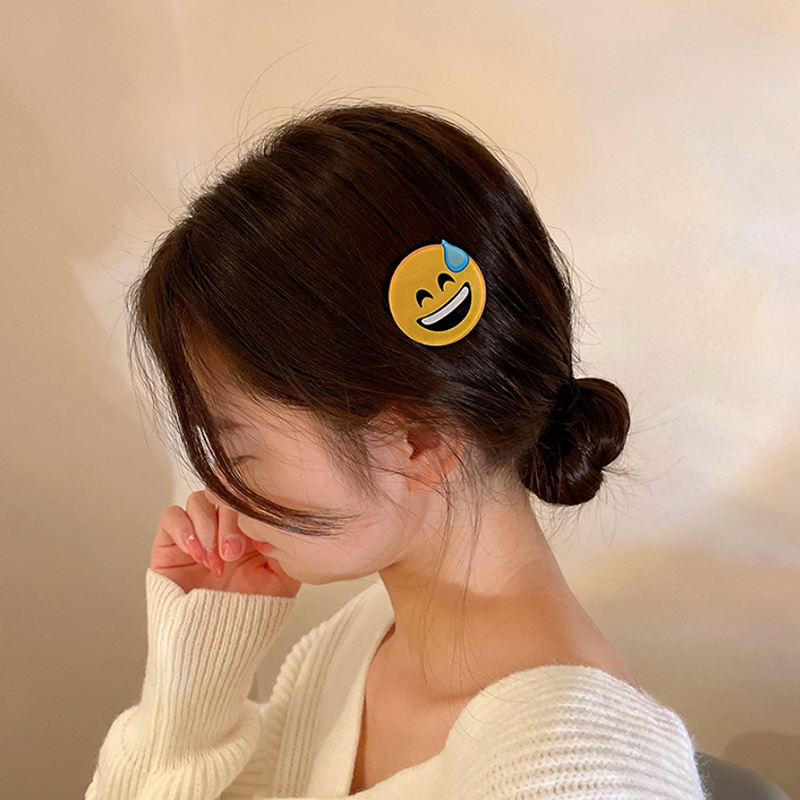 Source
Or, you can show off your embarrassed mood more obviously with this sweat drop emoji itself while hiding your own awkward smile away.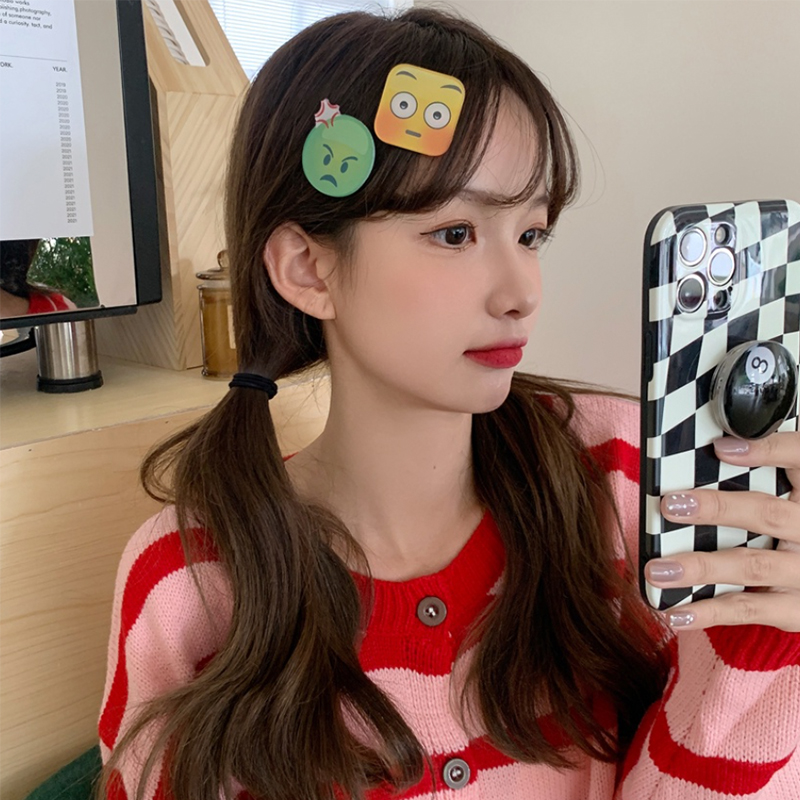 Source
The angry emoji hairpin comes in green, suggesting that it could also be used to express feeling green with envy. Using this hairpin is a convenient way to warn everyone to stay away from you when you're in a bad mood.
Unlike the typical round emoji faces, the shocked emoji hairpin takes on a square shape with a light blush dusting its cheeks. It perfectly portrays feelings of shyness — especially useful for when the senpai you're crushing on finally notices you.
Source
Besides the angry emoji face, these anger symbols that represent veins popping out are a more crafty way to represent anger. The hair clips come in either black or white designs.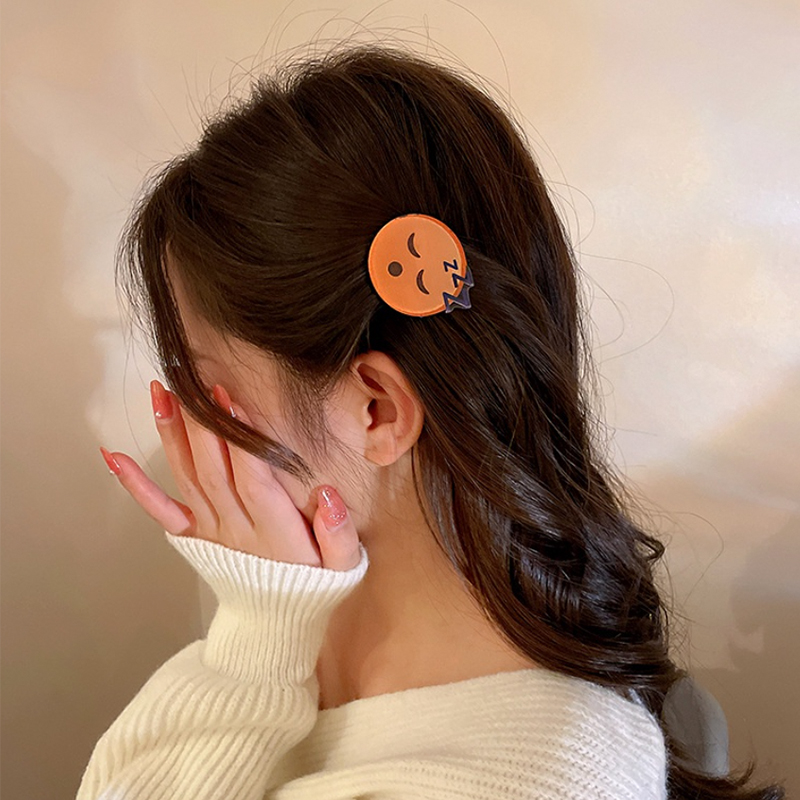 Source
Having to attend Zoom meetings first thing in the morning is a dreaded feeling that most of us can relate to. While you're still half awake, pin up your hair with this sleepy emoji that even includes "snores" in the form of "zzz"s. 
While it can't get rid of your sleepiness, hopefully getting the hair out of your face will get you out of that nua mood.
Other designs
On top of these emoji hair clips, there are also smiley designs and claw clips. With all these designs available, you can mix and match your feelings of the day. There also isn't an issue when it comes to styling them with short hairstyles, as the simple clip-on function can be fastened to the fringe or at the end of a braid to add a pop of colour.
These Emoji Hair Clips Can Add A Touch Of Personality To Your Hairstyle
These emoji hair clips can be purchased on Shopee stores Candyjewelry and Aleashop at SGD$0.82 and SGD$0.99 respectively. Boys can no longer say that it's hard to understand us ladies anymore when we're literally wearing our hearts on our sleeves now — or rather, our emoji hair clips on our heads. 
Also read:
The Insert Name Here x Hello Kitty Collection Includes A Hair Waver To Give You Extra Volume