Insert Name Here x Hello Kitty 
Hair maketh the man… and woman. So it's no surprise that every time there's a new device that aids in taming our manes, we get psyched. And Sanrio fans, you're in luck. LA-based brand, Insert Name Here, now has a Hello Kitty collection that features a hair waver and space bun hair extensions, fancied up with cosmic motifs. 
Time to get all dolled up and style your hair in a look that's out of this world with these extraterrestrial hair styling tools. 
The waver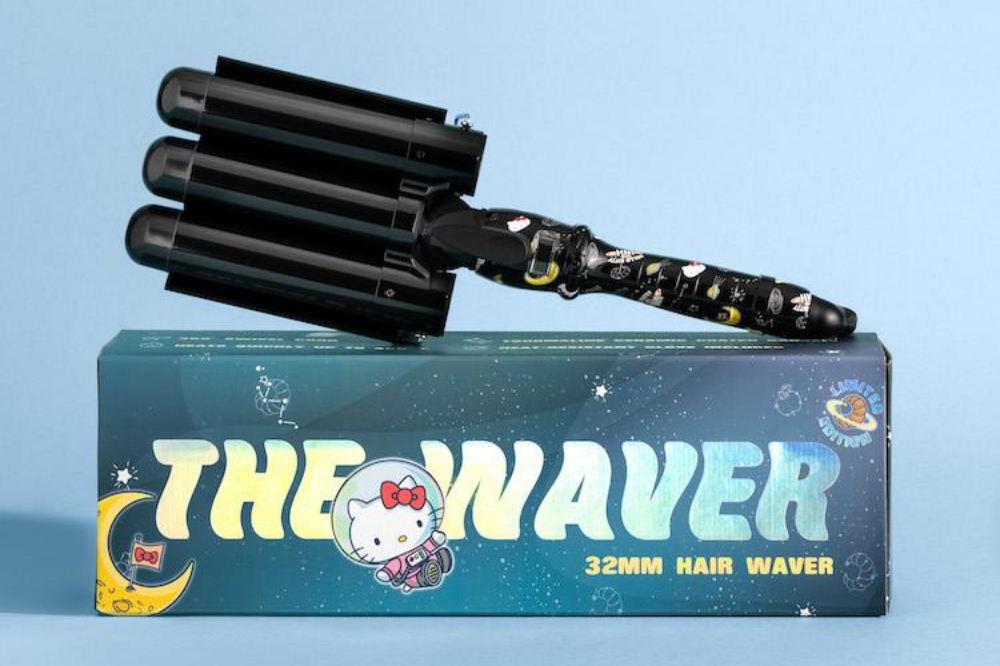 The highlight of the collection has to be the Hello Kitty-themed hair waver. The wand of the waver is decorated with outer space elements, like planets and stars, which stand out against the sleek black backing. 
Specially made to give you large bouncy curls, the 32mm barrels are also arranged to make styling your hair extra simple.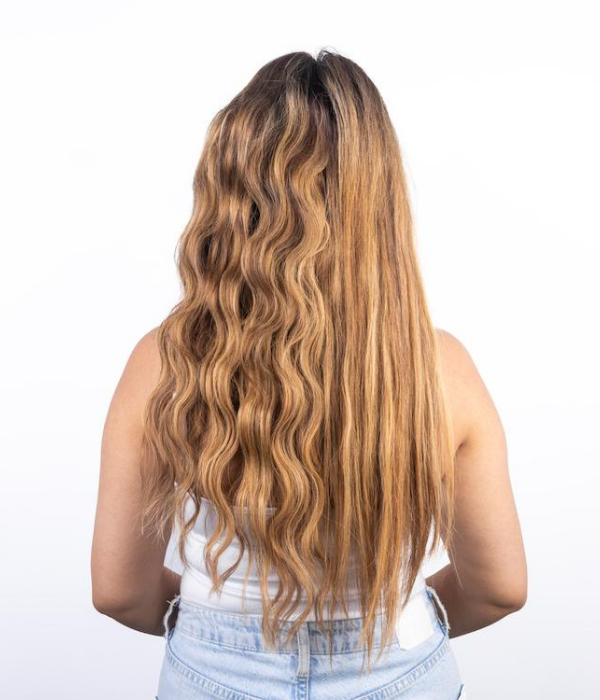 Just run the wand through your hair, let the curls set for a bit then brush them out gently for a beachy look that is perfect for a day out at Sentosa or the park. 
The hair waver is priced at $104. 
The Brush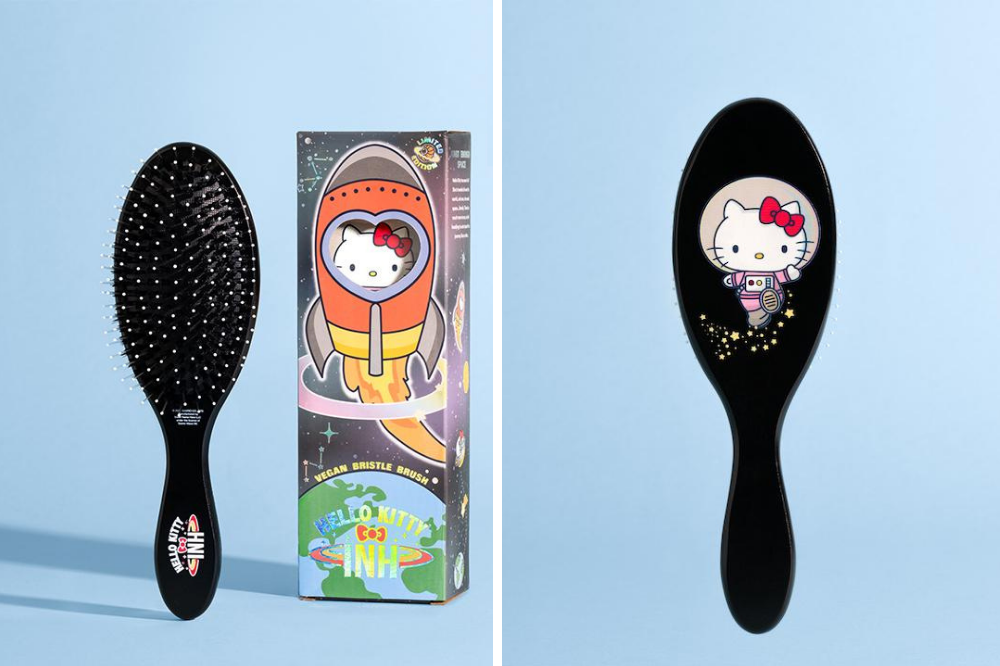 This bristle brush is a great way to get the knots out of your hair without damaging the strands. Available in black, the back of the brush has Hello Kitty in her very own astronaut ensemble ready to help you take your hair care above and beyond. 
The brush is priced at $35.
Space bun hair extensions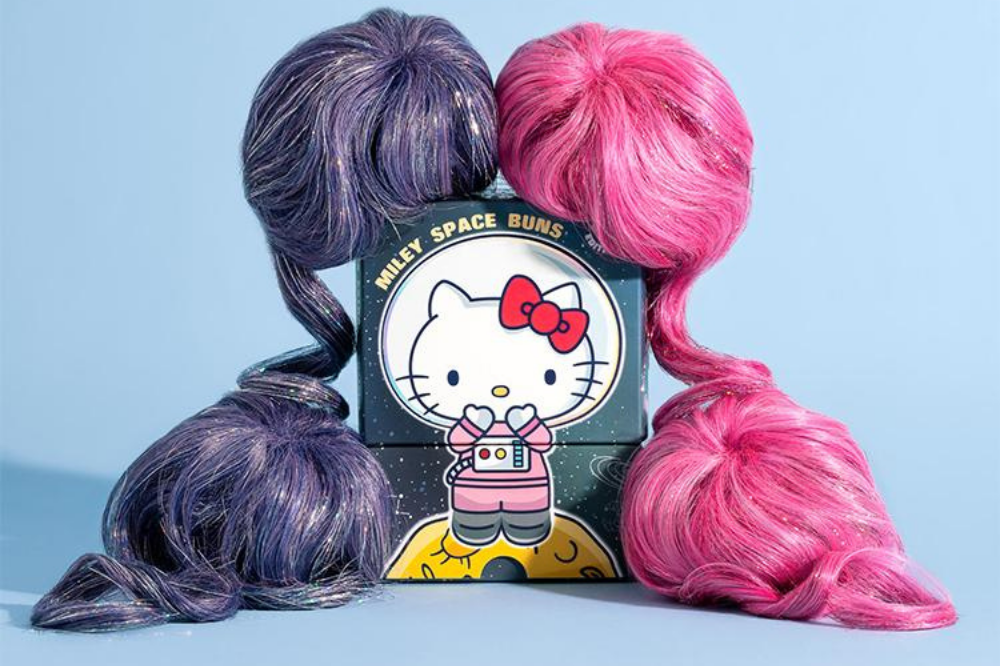 If you've been searching for a way to spice up your hairdo, why not give these brightly coloured spaced buns a whirl. Named Miley, the buns come in a pair of either hot pink or slate blue buns, both complete with tinsel for that extra vavavoom.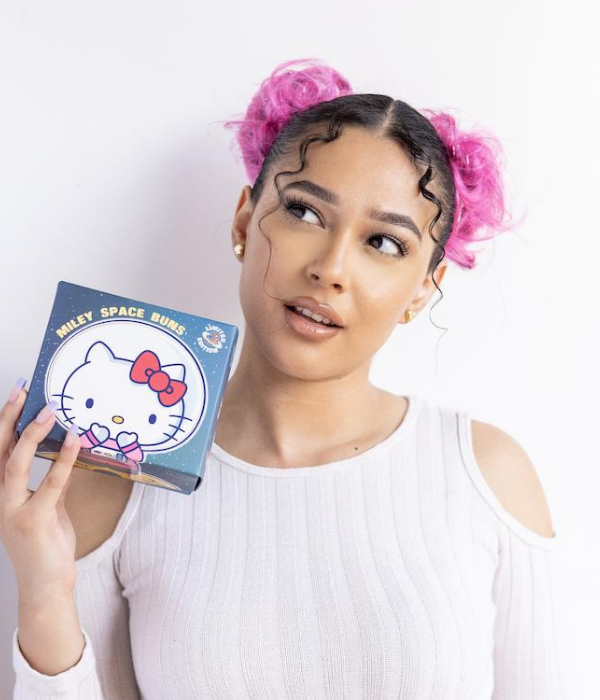 To wear them, simply pull the 2 inner combs together using the drawstring attached and you'll be rocking space buns with an added sparkly flair. 
The space bun hair extensions are priced at $78 each.
Quick slick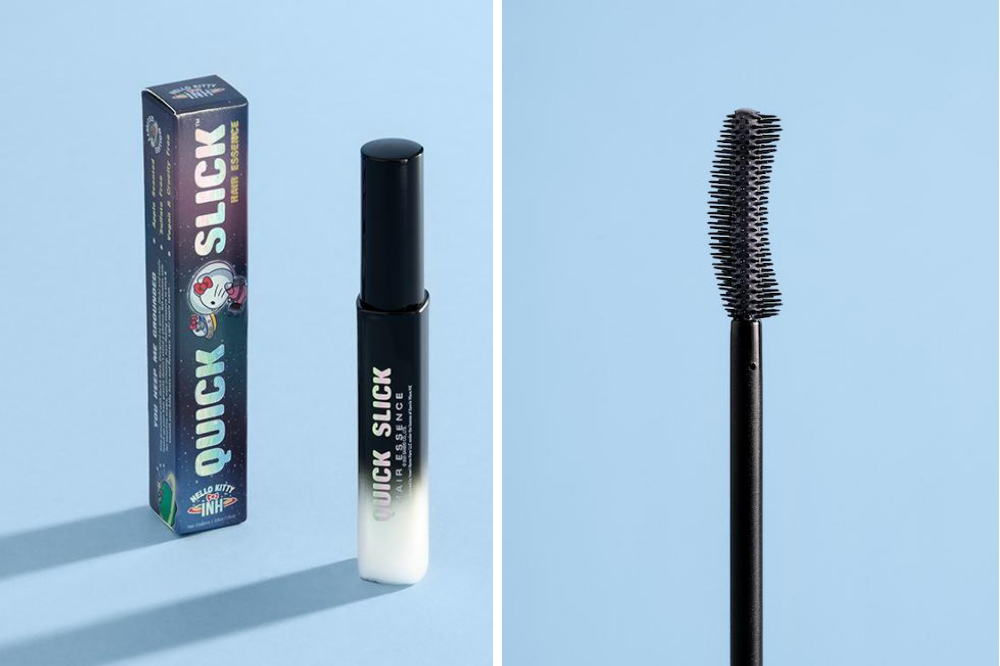 Some days, your flyaways could fool almost anyone into thinking you're in zero-gravity outer space. That's why the collection also has this quick slick hair essence to help smoothen out your baby hair that's currently sticking out in almost every direction. 
If you're a Hello Kitty fan, you'd know that her favourite dessert is apple pie – and apple just so happens to be the scent of this gel as well. The applicator is also in the shape of a wand, similar to mascara, for easy application.
The quick slick hair essence is priced at $31.
The set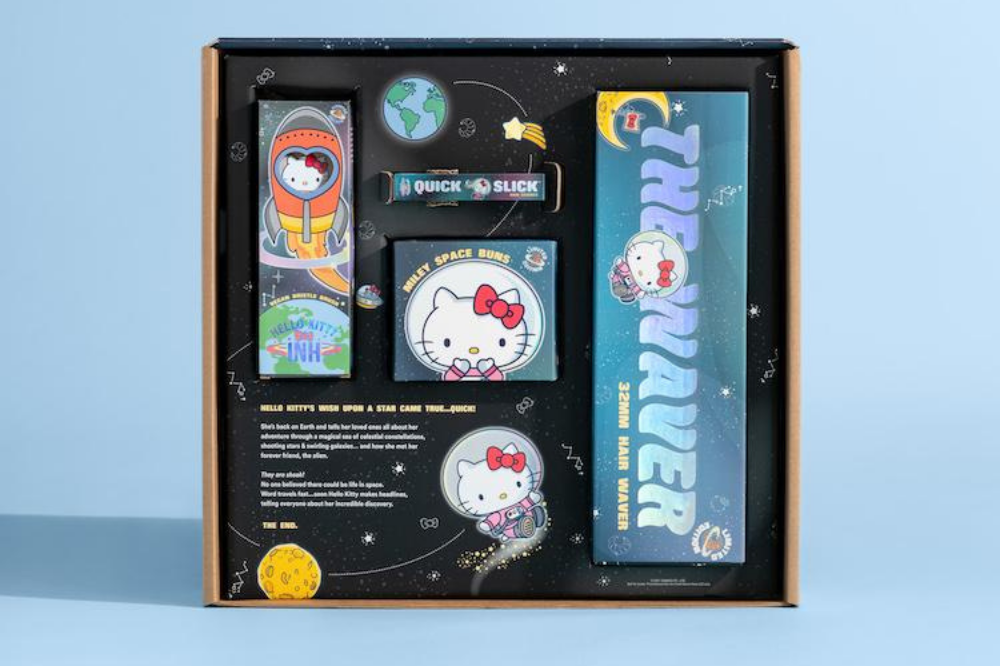 Alternatively, you can also purchase all the items as a set, making it a potential gift option for your buddy who tends to always have a bad hair day or that hardcore Hello Kitty fan. 
The set is priced at $246. 
The Insert Name Here x Hello Kitty Collection Will Help You Achieve Your Cosmic Curl Dreams  
All the items in the collection can be found on the Insert Name Here online platform, which ships to Singapore. Whether you're planning an evening out or you just want to look good for the 'gram, the items in this collection will surely have you looking like a star.  
All images courtesy of Insert Name Here. 
Also read:
Hello Kitty x Shu Uemura Has A New Rock & Roll Collection Including Lip Sticks & Eye Shadow Palettes