Nicolette Tan On Being A Female DJ In Singapore
"As a female DJ in Singapore, we do get a lot of people saying that we cannot play; [that] we sound like horses galloping."
During the course of our interview, Nicolette Tan points out the difficulties of being a female DJ in Singapore—and more so when she was pregnant—not once, but twice.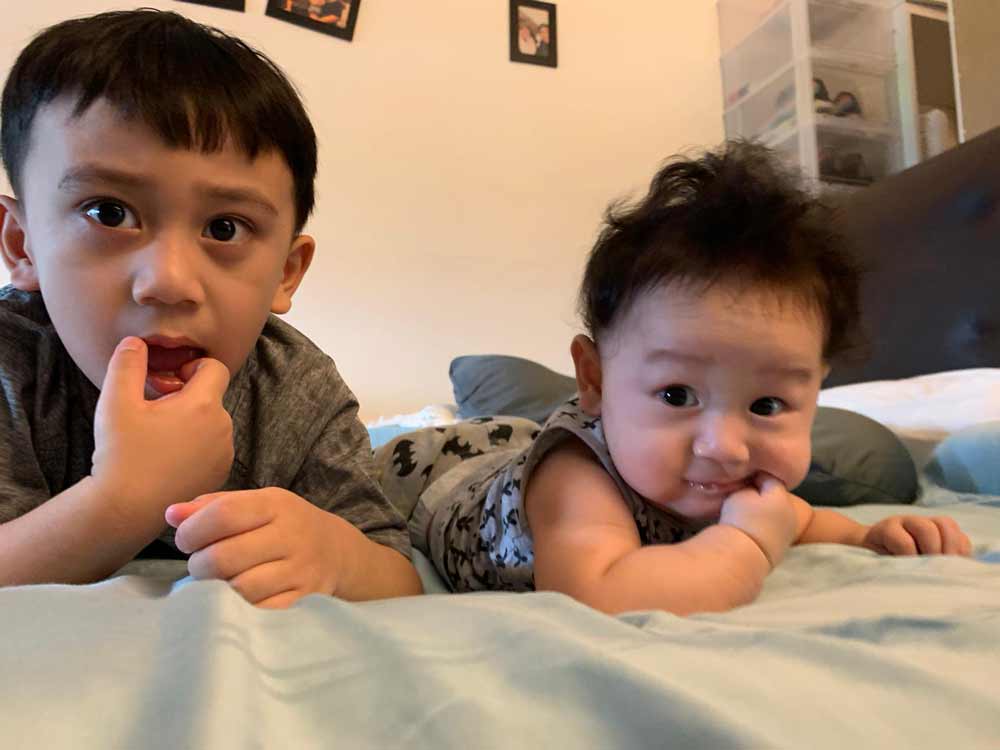 Tristan (left) and Charlie (right). Photo courtesy of Nicolette Tan
Today, Nicolette has 2 boys: Tristan will turn 4 this April and Charlie is 7 months old. 
In the day, Nicolette holds a 9-to-6 job as an account manager in an IT company. On Friday and Saturday nights over the past 5 months, she spun hits from the '90s and early 2000s at casual speakeasy club, Pinball Wizard. 
She recently announced in a Facebook post that she will be moving on after her final night at Pinball Wizard on 22 February: "…I've gained so, so much knowledge from being here as a resident DJ. I am really truly humbled to have been a part of @pinballwizardbar… All in all, most definitely, I am a better DJ now." 
Staying awake for 22 hours on Fridays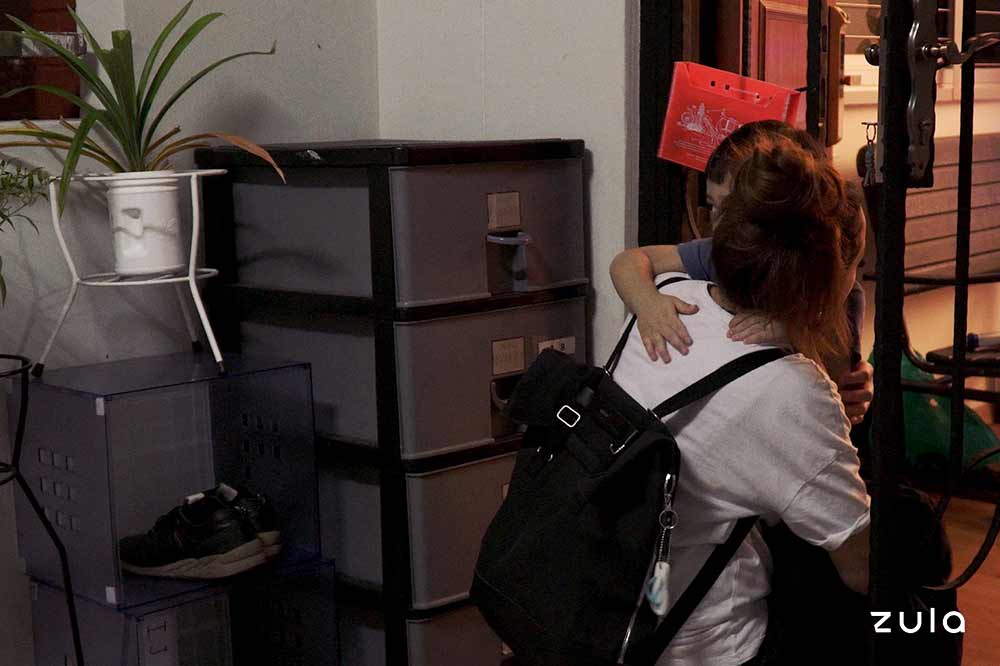 Nicolette hugging Tristan goodbye before leaving to DJ on a Friday night
On a typical Friday during her stint as Pinball Wizard's resident DJ, Nicolette would spend dinner time with her children amidst preparing music for her set. She would try to arrive at the club by 9.30pm but was sometimes delayed when, for instance, her elder son needed attention.
On those occasions, the other resident DJ, Ollie would help to cover her till she arrived.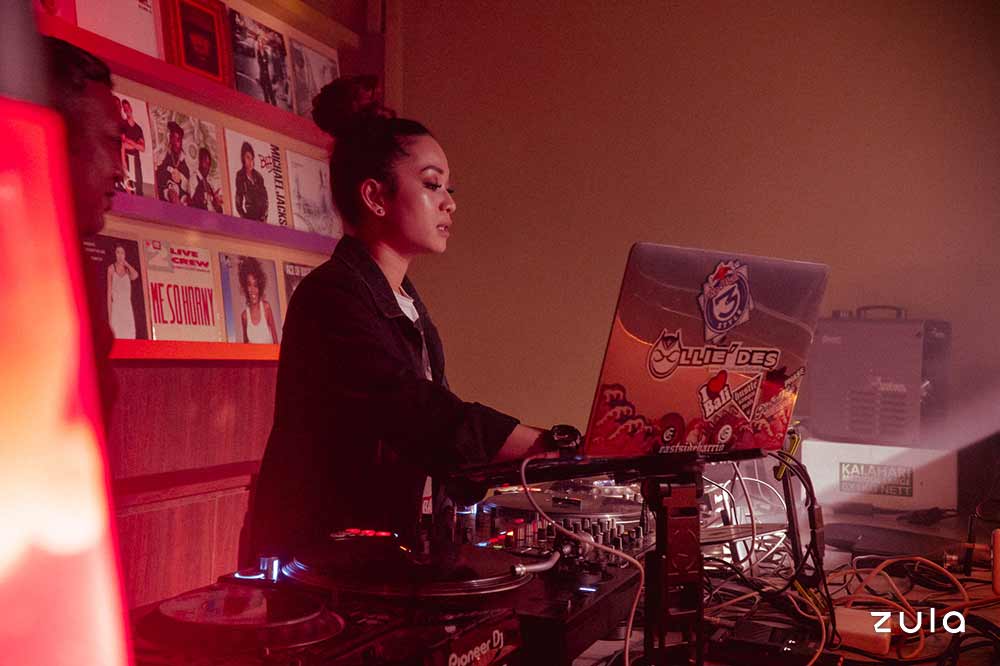 Nicolette DJing at Pinball Wizard
She talks about spending her nights DJing, "I usually end at 3am. By the time I pack up, it will be about 3.30am when I leave the club. By the time I get home, it's 4 [to] 4.30am." 
This means she would have been awake from 7am to 5am, when she eventually gets to bed. And she doesn't get to sleep in on Saturdays either. 
Saturdays are for the family
Saturdays are precious for Nicolette as that is when she gets to spend the most time with her family. She says, "[On] Saturdays, I try to get up when Tristan gets up."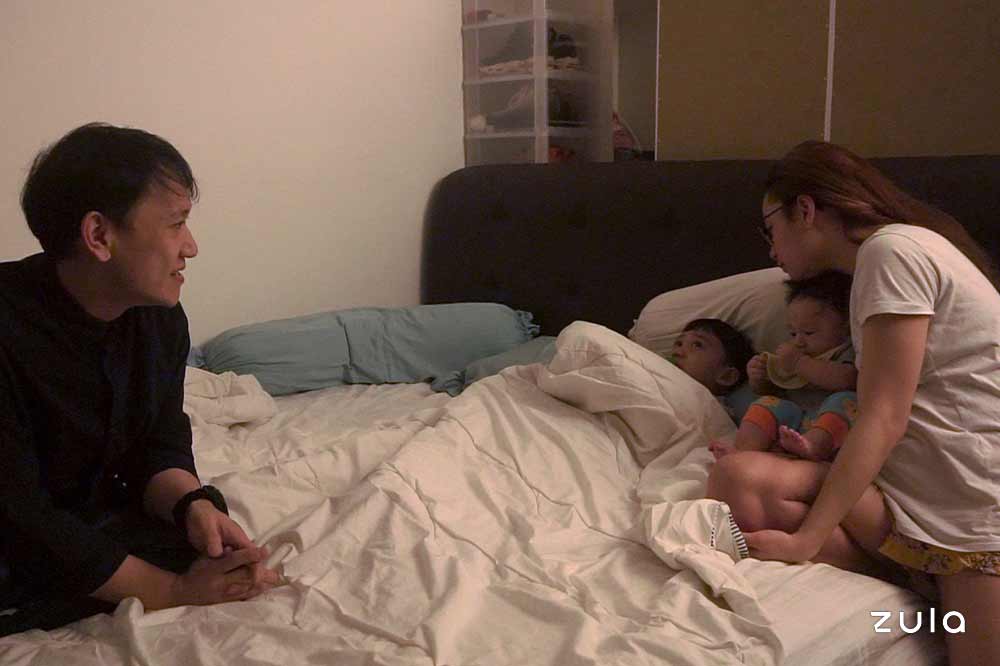 Nicolette with her family in bed
She describes how Tristan would often jump on the bed to wake both his parents up on the weekend. After lunch, Nicolette and her husband, Kenneth, will bring Tristan outdoors to play with drones or to the nearby playground. 
By 2.30pm, it would be Tristan's nap time and Nicolette uses the peaceful hour to prepare her music for the night. 
How Nicolette started DJing
As if by fate, Nicolette encountered both the loves of her life, her husband and DJing, at the now defunct club, Helipad. Kenneth was the resident DJ there and after they'd dated for a while, she asked him to teach her how to DJ.  
She shares, "I got into it because I really love music. I thought, why not learn something and share with the crowd what I love?"
"I learnt from him for a year before he let me go out and DJ. I had to pass his test," she laughs, adding that her husband didn't want her to "throw his face", a Mandarin expression for embarrassing him.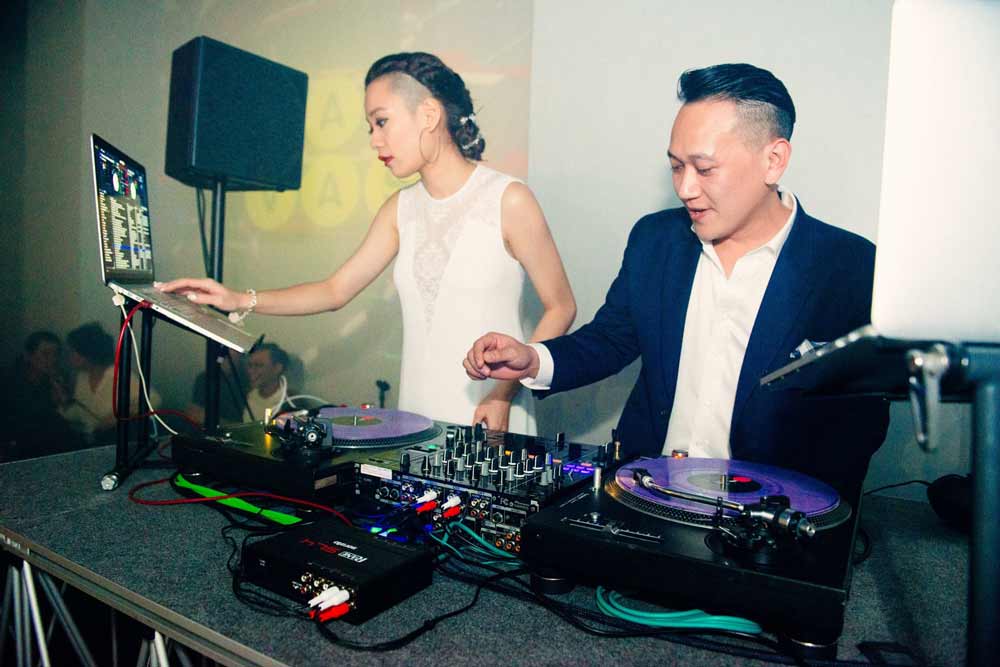 Nicolette and Kenneth DJing at their own wedding. Photo courtesy of Nicolette Tan
She started getting gigs at various clubs and bars like Le Noir, Canvas, Fashion TV Club and Bang Bang. While she enjoyed her dream job DJing at various party venues in Singapore, she had to learn a difficult lesson the hard way. 
Also read:
10 Iconic Singapore Clubs '90s Kids Might Remember Partying At That No Longer Exist
An unfortunate incident in her DJing career
One night while spinning at a previous residency, a group of YPs came up to her and demanded, "Can you play something that a club would play?" 
"I kept quiet and went a little harder, more to the EDM type of music," Nicolette explains. However, they were still dissatisfied and asked, "Can you go harder still?" 
"I went to play hardstyle and trap [but] that group came up to me again asking me, '[Are you] allowed to play that kind of music in the club?'"
She lost her cool and retorted, "If I don't tell you what to drink, y'all don't tell me what the f*ck to play."
The next day, the management "wasn't happy because that group [were] spenders and they complained about my behaviour." Looking back, she admits, "I shouldn't have said what I said because it wasn't professional." In the end, she lost her job.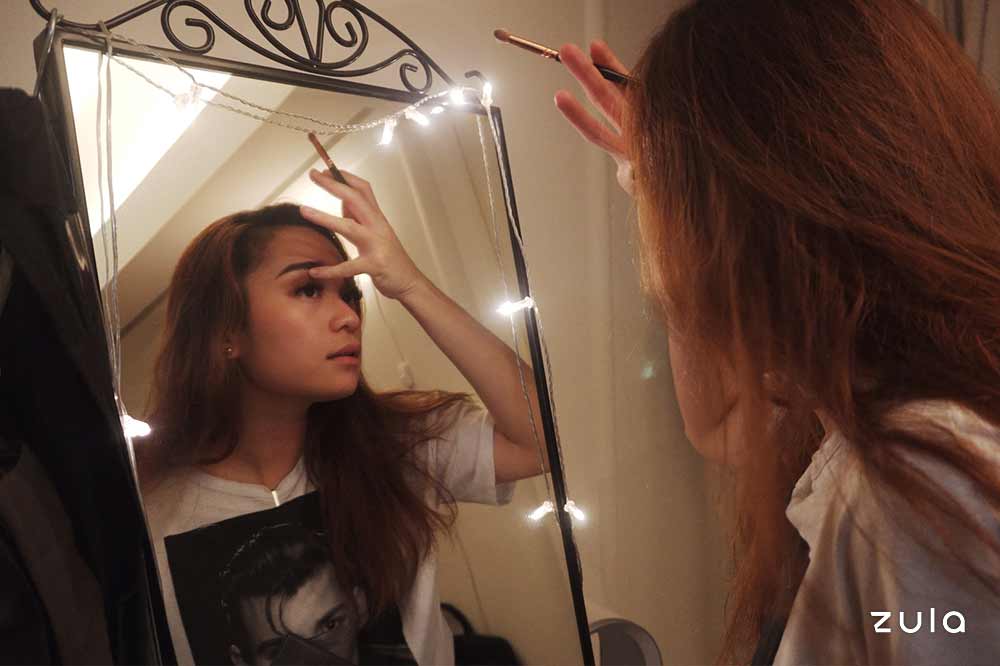 Nicolette preparing to DJ at Pinball Wizard
Other struggles of being a female DJ
Being pregnant brought about its own set of challenges for her DJing career. 
Nicolette shares, "When I was pregnant with Charlie, I was still DJing. Five or 6 months in, I was already showing. People would ask me, 'Why are you still going out? Not scared people [will] bump into you?'"
Once during an event with 2 other DJs, the photographer was unable to get shots of her without her bump. When the photo album from the night was uploaded onto social media, none of her photos made the cut. It was very hurtful to Nicolette.
After giving birth, she went back into the nightlife scene as a DJ. She explains that holding in breast milk can become awfully painful and most nightlife spots are not well equipped for nursing mums. She had to adapt to the less-than-adequate facilities to pump milk.   
"Most places [had no] nursing rooms. So I had to make do with sitting on the toilet and pumping out my breastmilk in between my sets. I brought my pump everywhere I went."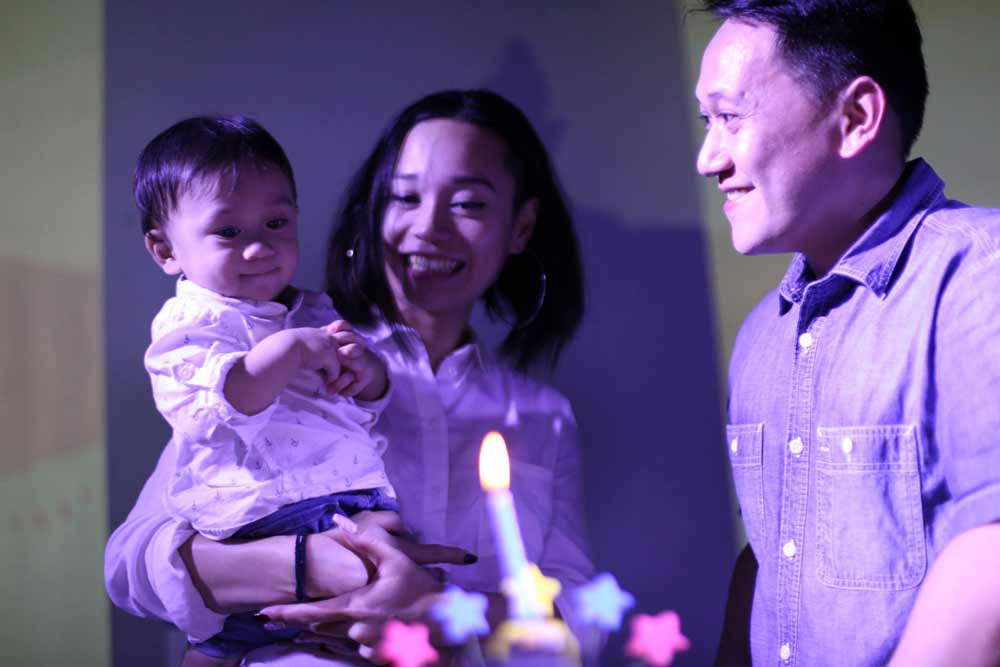 Nicolette and Kenneth celebrating Tristan's first birthday. Photo courtesy of Nicolette Tan
Questioned about her parenting role
Nicolette further explains the challenges of being a mum and female DJ in Singapore: "There are times when people will ask me questions like, 'You no need to stay at home look after your kids ah? Why still working this kind of job?' I try not to get disheartened but in my mind I'm thinking, 'Why the hell not? My kids are in proper care with my parents and in-laws."
Nicolette is thankful for her parents and in-laws who take turns to care for her children. Her father is a taxi driver and sometimes ferries her to and from work so she can get ample rest. 
Listening to Nicolette share about her challenges makes me wonder if dad DJs, like Kenneth for example, receive the same type of questions about being a good father. 
How DJ Nicolette Maintains Work-Life Balance As A Female DJ In Singapore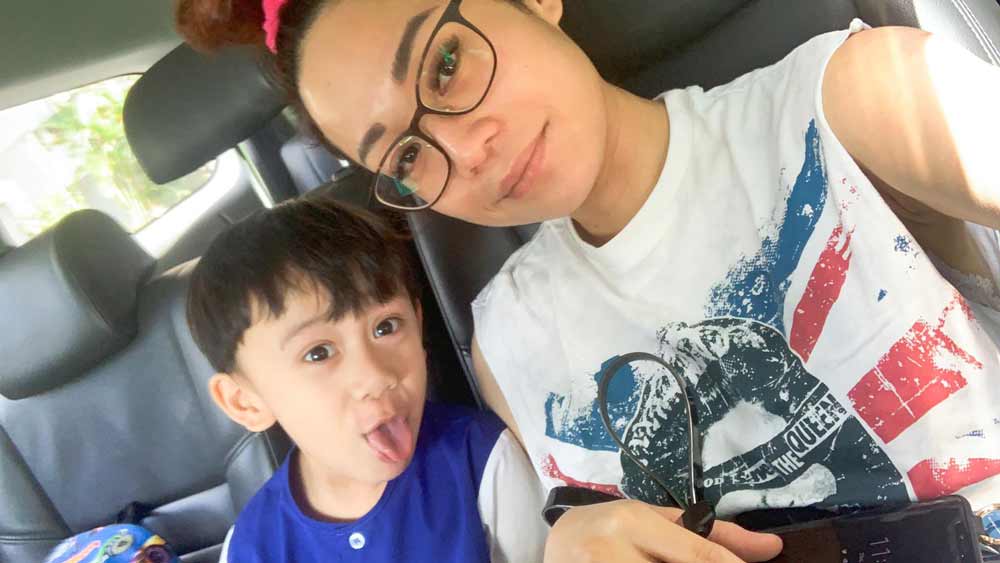 Nicolette and Tristan. Photo courtesy of Nicolette Tan
Balancing a 9-to-6 job and having to DJ on the nights of weekends is no easy feat. More so, if you have 2 young children who require your attention. 
However, Nicolette shares with a smile, "It's really tiring for me but I still DJ because it's what I really love!" 
"I don't think I will ever stop DJ-ing. If I get too old for the clubs and bars, I will probably still have a set-up at home."
Also read:
Pinball Wizard Is A New Underground Secret Bar With 8 All-You-Can-Play Pinball Machines