First-Date Outfits
So you scored a date with oppa and now you're raiding your wardrobe, scrambling to put together a selection of first-date outfits. The goal is to look like Son Ye-jin's character in Crash Landing On You—without having to splurge on a $3,000 Balmain dress.
Relax. Here's how you can style existing pieces in your closet to Korean fashion levels, so you can impress bae and get that "saranghae". If your boo is looking to up his fashion game, we have a few tips for the boys too.
1. Wear an oversized sweater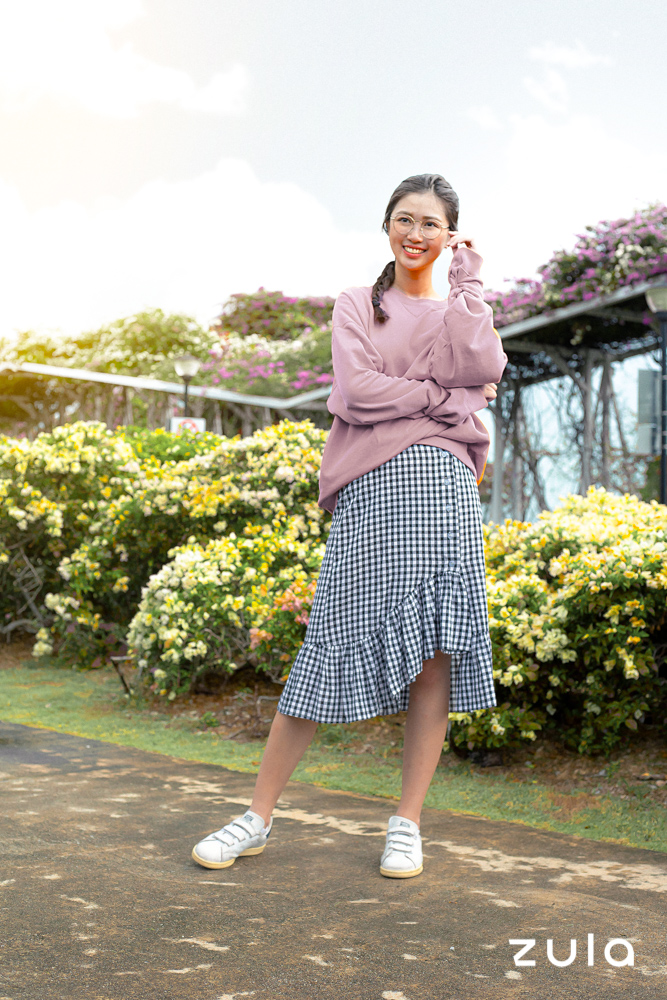 Cosy yet chic, an oversized sweater is a go-to loungewear piece for many Koreans. Size up when you're sweater-shopping or steal borrow one from a friend. To avoid looking frumpy, pair a slouchy, blush pink sweater with a gingham-print skirt and do a French tuck.
Made popular by Queer Eye's Tan France, the French tuck can be achieved by tucking the front of your top into your skirt or pants, but not the back. This makes the outfit look polished yet effortless.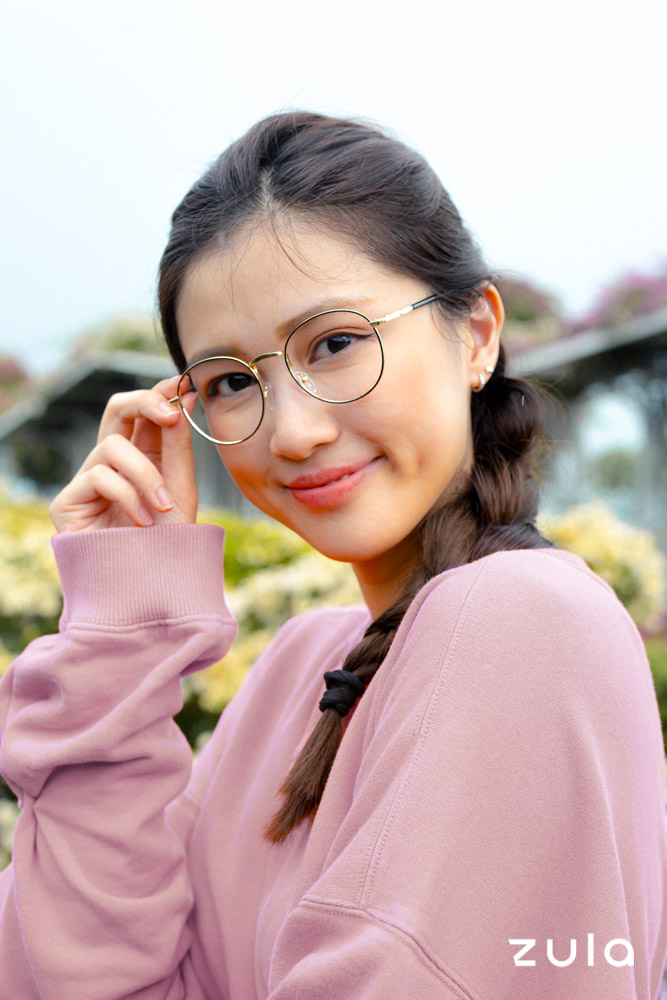 Top off your look with a cute mermaid tail braid and a pair of black and gold metal frames. These glasses add a preppy feel to your outfit—even Girls' Generation's Taeyeon has embraced the '70s-style vintage frames.
2. Try a pair of coloured contact lenses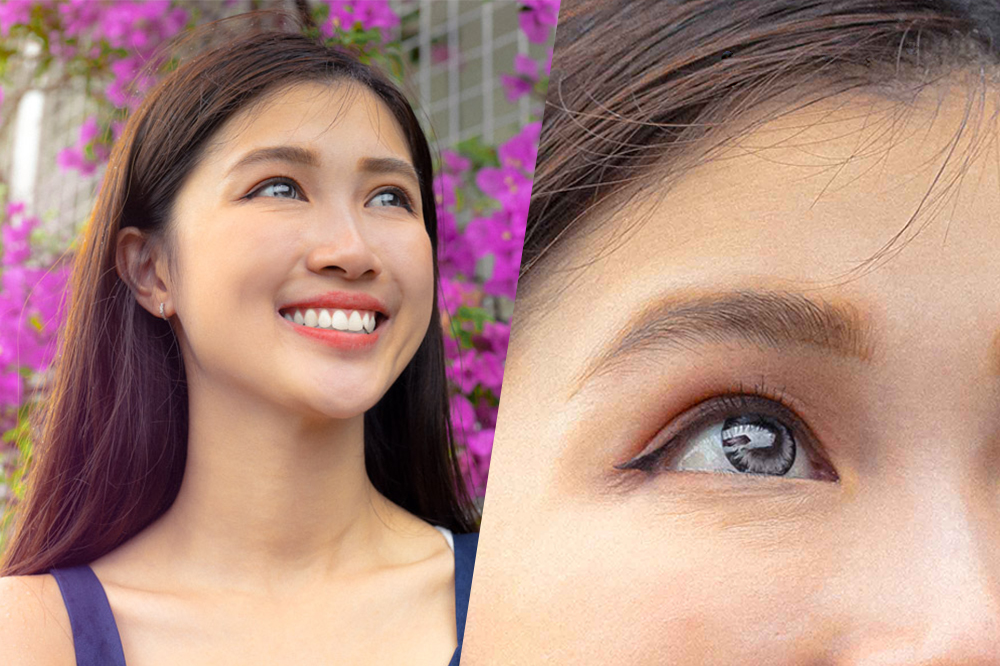 A pair of coloured contact lenses can accentuate the iris and light up your eyes, so it's no surprise they've been adopted by many Korean actresses and K-pop stars to complete their makeup looks.
While brown is a subtler, more popular option, Korean singer and rapper CL is partial to a paler shade of contact lenses. For a touch of mystery, try on a pair of light grey contact lenses to complement your K-inspired outfit.
3. Opt for a button-up shirt in a relaxed fit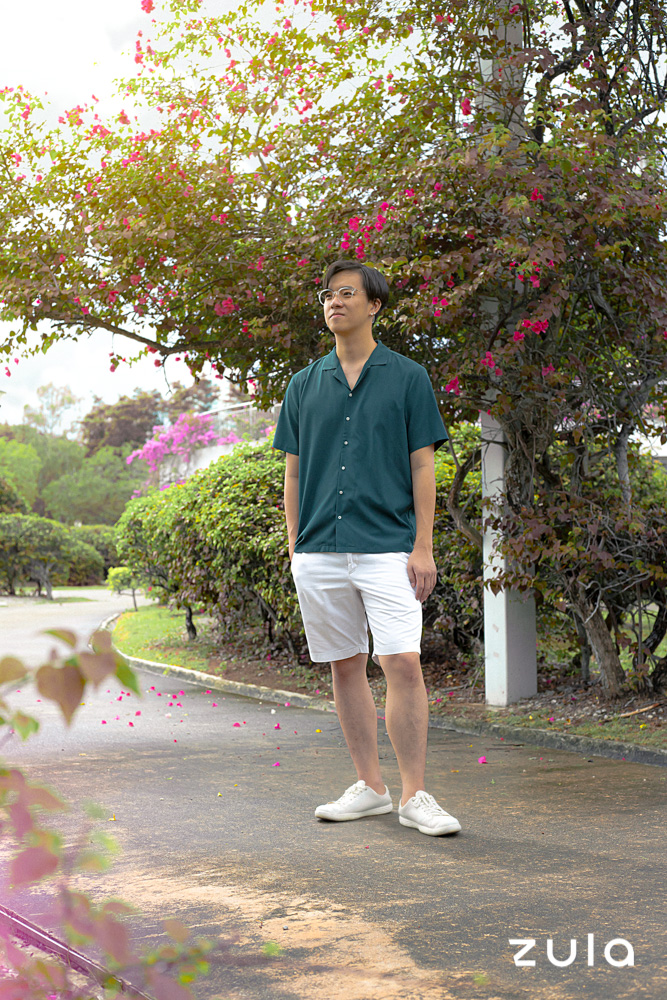 A picnic at the park can be too humid for jeans or pants, which calls for a pair of chino shorts. Style it with a button-up shirt that has a relaxed fit and keep the sleeves short for a summery "oppa strolling in the park" vibe.
Unless you want to look like an uncle chilling at the kopitiam, swap out your slippers for a pair of casual sneakers. To leave an extra good impression on your first date, care for your white trainers and keep 'em clean.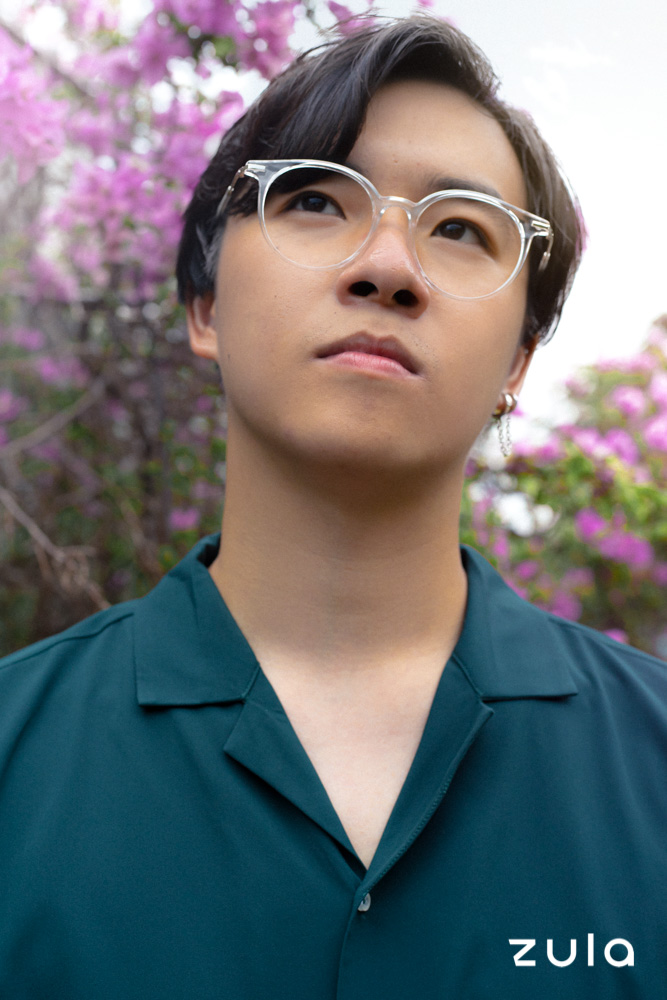 Complete your breezy outfit and accentuate your features with a pair of clear frames. With a reflective, crystal-like quality that adds a hint of class to your look, it's easy to see why transparent frames are still very much trending this year.
4. Layer on an oversized shirt or jacket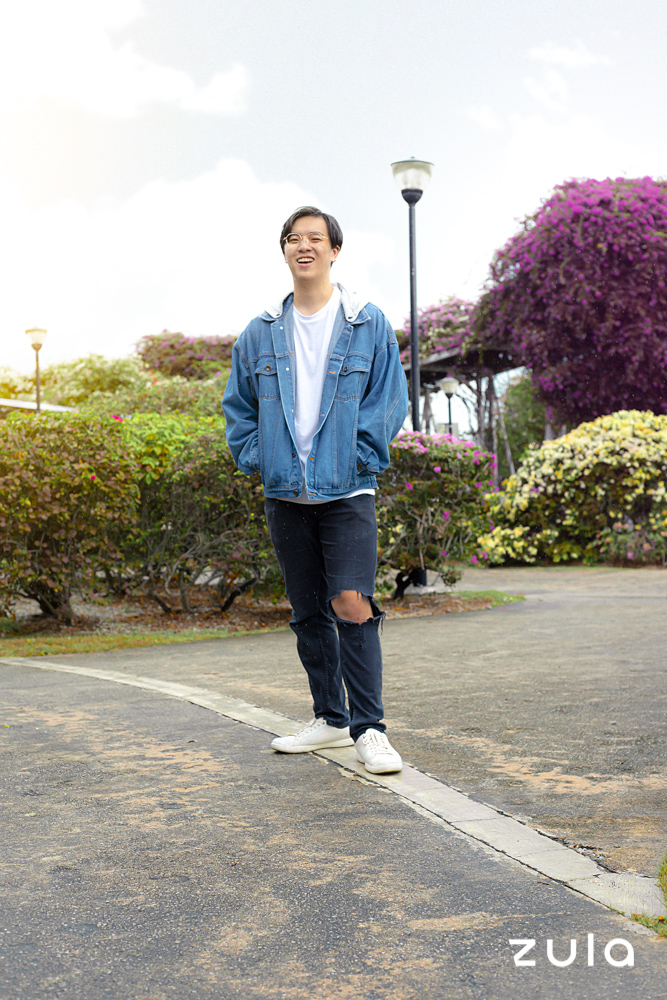 If you're heading to town for your first date, pairing a T-shirt with ripped jeans might be a little too basic. Stand out by layering on an outerwear piece, such as an oversized denim jacket. One that comes with a detachable hood will give your outfit some Korean flair.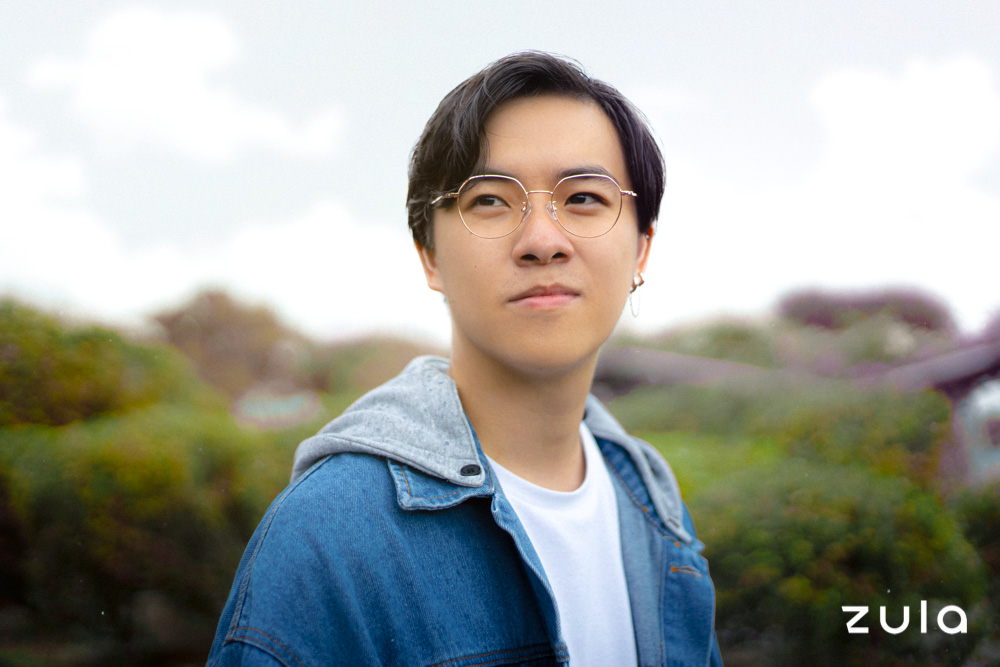 Offset your street style look with a pair of slim metal frames fit for a stylish academic. To up your accessories game, take a page from EXO's Xiumin and match your sleek glasses with a dangling earring.
5. Choose a neutral colour palette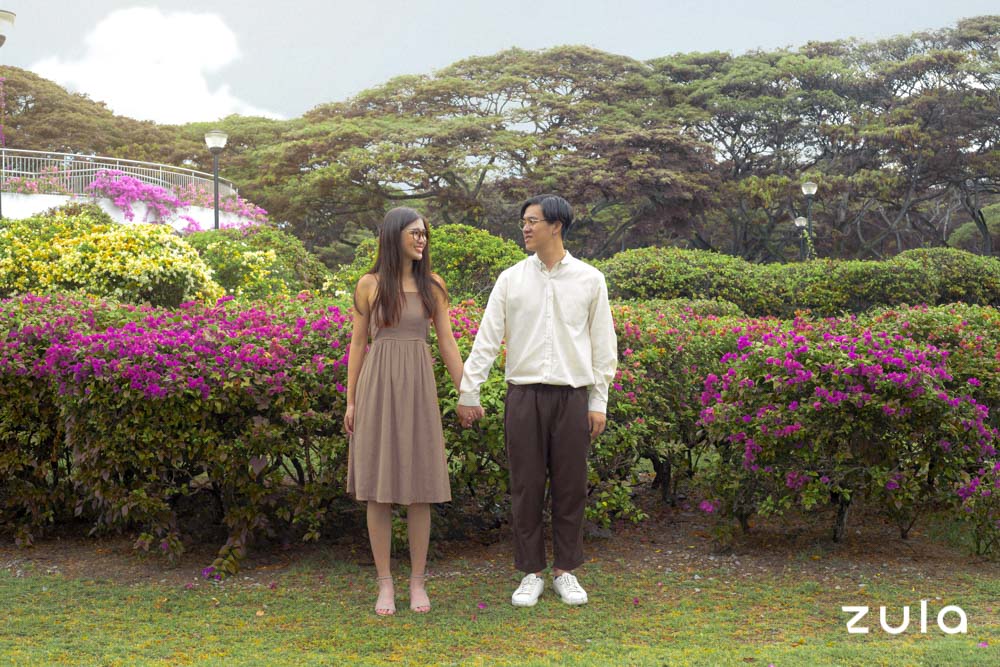 If you're looking to twin with your boo without the cringe factor, skip the matching T-shirts. Instead, coordinate your colour palettes like Han Hyo-Joo and Lee Jong-Suk's characters in the Korean drama W.
For effortless styling, stick to muted shades like neutral nudes, earthy browns and light washes of pastel.
6. Wear stripes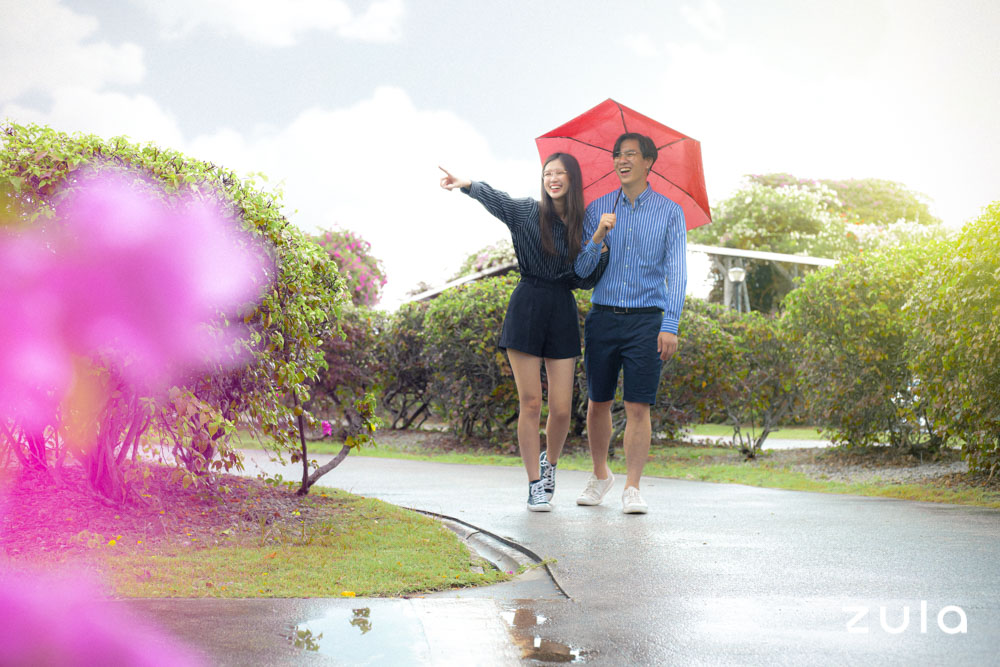 Korean fashion is clean and minimalist, but it often bears a streak of playfulness too. You'll spot Korean locals donned in stripes, which are a simple way to infuse a subtle pattern into your outfit to keep it from bordering on boring.
For girls, a black button-down shirt with skinny white stripes goes well with a pair of black shorts. Top it off with navy high top sneakers for all-day comfort. For guys, try wearing a striped oxford shirt with dark blue shorts and white kicks.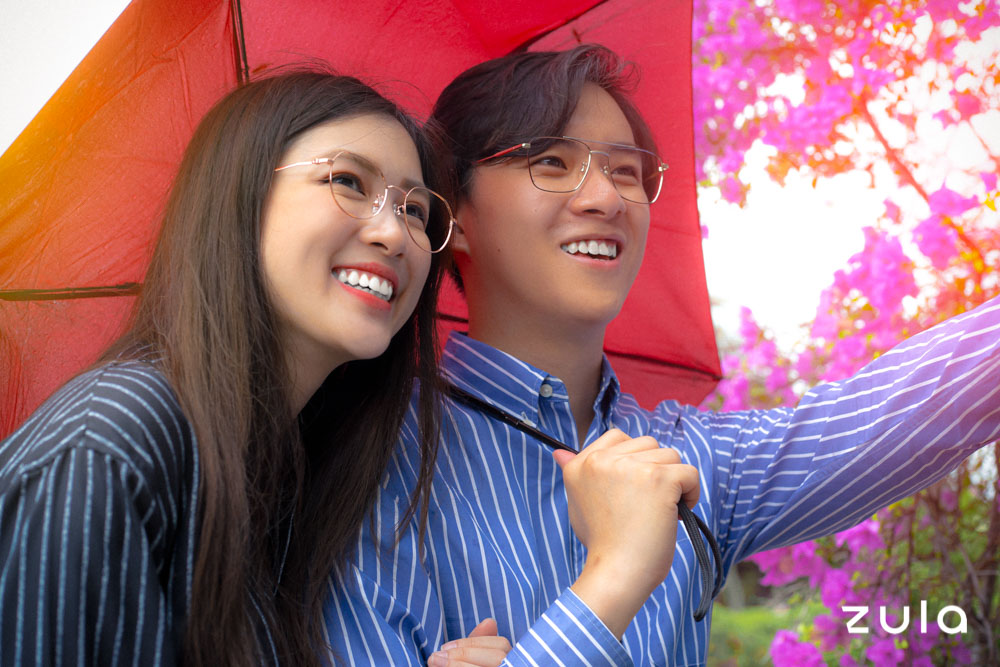 To keep the couple looks going, try matching metal frames. Rounder frames (left) help to soften the appearance of your face, while the structured silhouette of aviator-inspired glasses (right) will pull any casual outfit together.
Elevate your first-date outfits with foptics
Eyewear is often perceived as an afterthought, but it actually plays a huge role in elevating every look. With foptics' affordable eyewear, you don't have to limit yourself to wearing the same pair of glasses for every occasion.
Have a look at the unisex frames that will add the perfect finishing touch to your K-fashion first-date outfits.
Nadya in Autumn (Essential range)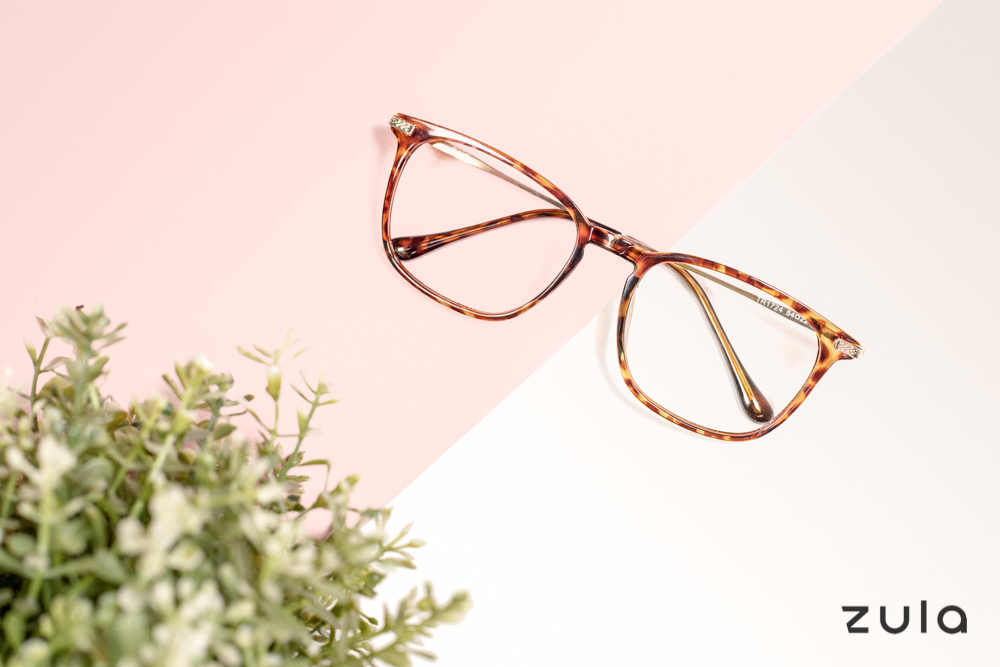 If you have a rounder face, a pair of square frames like Nadya will lend dimension and structure to your features. With its curved, distinct lines and metal temples, this pair of tortoiseshell glasses is timeless and suits multiple occasions.
Lit 2 in Egypt (Essential range)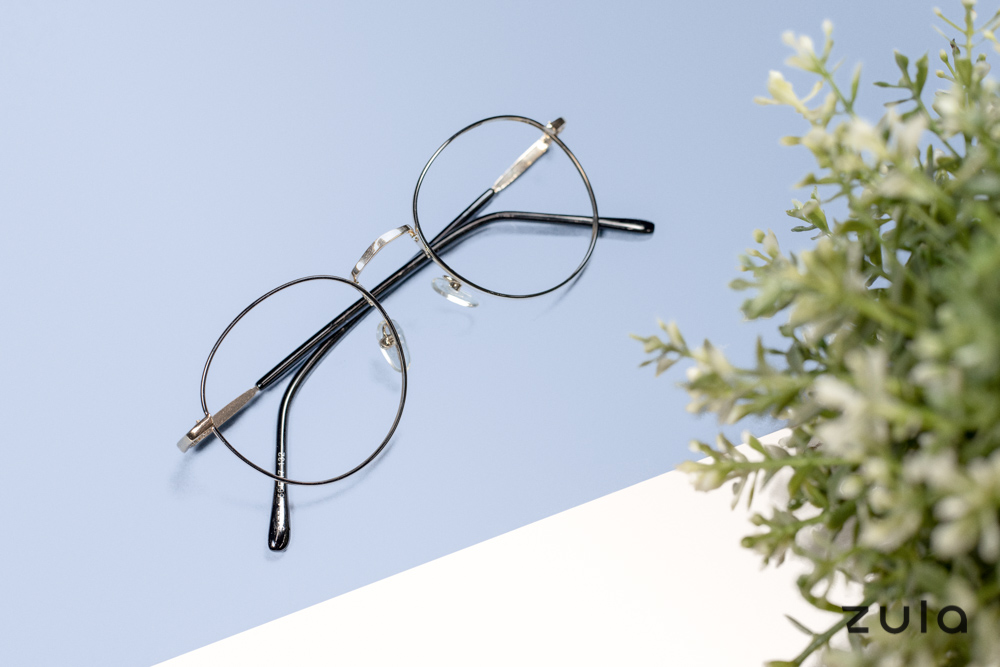 Lit 2 is a classic-meets-modern design that's made for all wardrobes. Its rounder rims flatter those with an oval or a rectangular face shape, while adding a dash of elegance to your outfit.
To prevent the glasses from slipping down the bridge of your nose (Asians can all relate), this pair has comfortable and adjustable nose pads. Its frame is slim and lightweight too, so it won't weigh you down even after long hours of wear.
Phoebe in Clear (Essential range)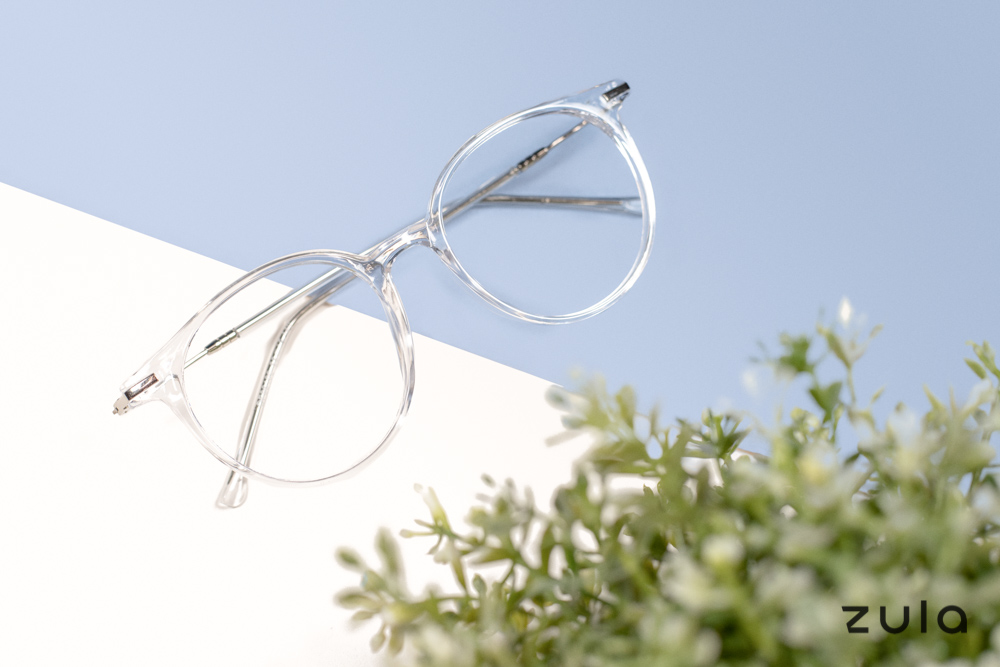 Whether you're dressing to impress or going for a more subtle look, a pair of clear frames like Phoebe will fit the bill. With round plastic rims, these transparent frames have silver temples for an extra pop of shine. You can upscale your look for the office or add a hint of bookish cool with these clear frames.
Reuben in Knight (Premium range)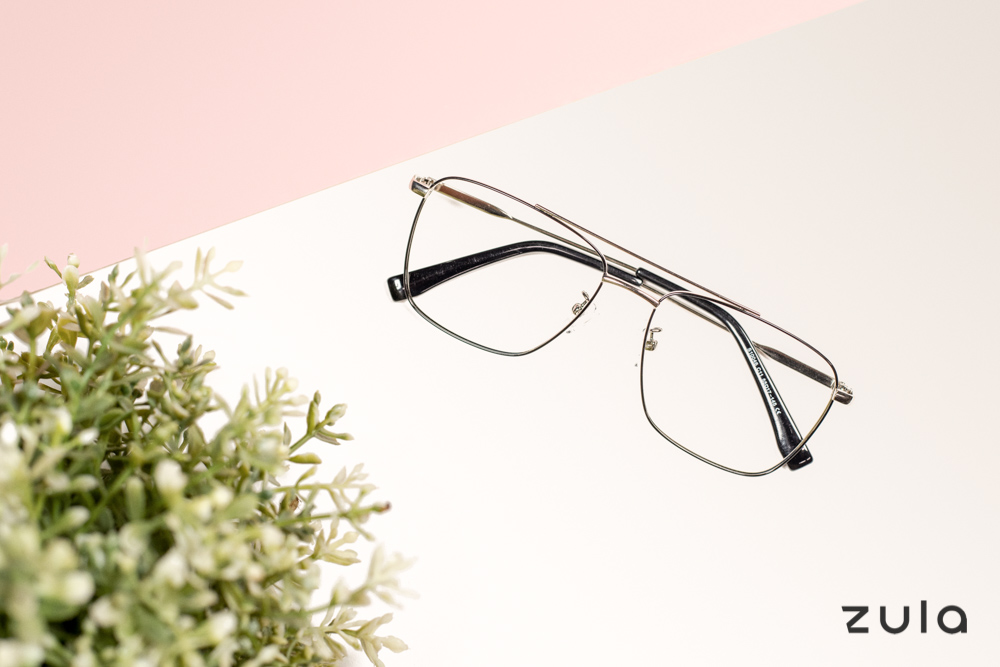 If you like making bold statements, try foptics' Reuben on for size. With its metal frames and temples, these oversized rectangular glasses take the classic aviator style into the future. It is surprisingly featherweight too, so it sits comfortably on the bridge of your nose.
The brand has prescription lenses that are thinner than standard plastic lenses, and they reduce the damage from ultraviolet rays (UV400) to protect your eyes during the day. You can also opt for foptics' PC lens for blue light-blocking properties to minimise eye strain while you work.
So-Yeon in Rose Gold (Premium range)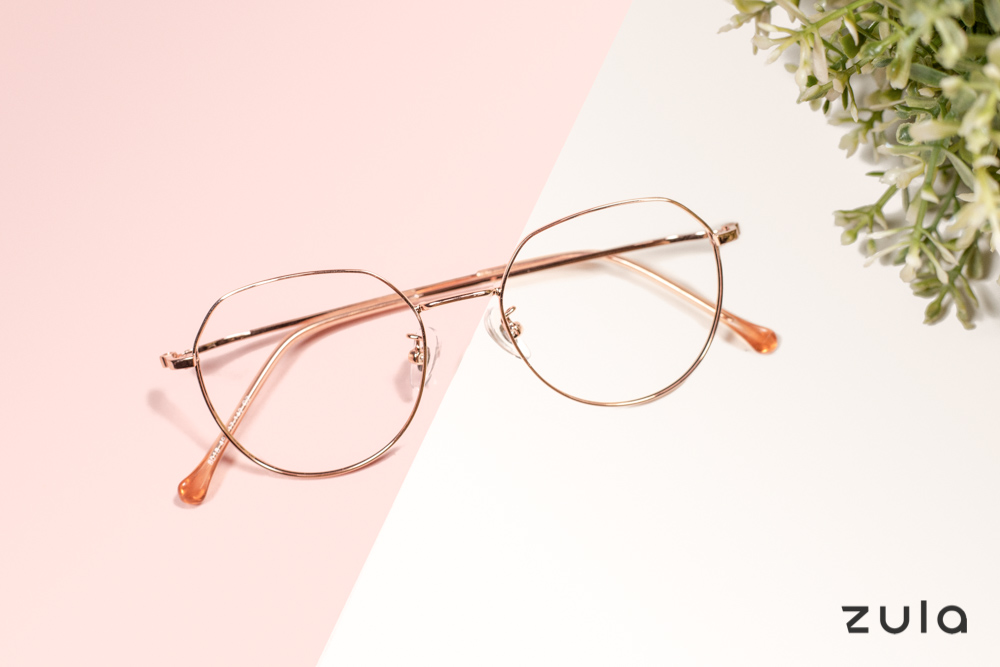 K-drama fans who recently tuned in to Netflix's original Korean drama, My Holo Love, may be experiencing a little déjà vu upon seeing these glasses. Named after the show's female lead, So-Yeon is the full-framed version of Holo Glass, the half-framed AI glasses featured on the series.
So-Yeon comes in a sophisticated rose gold to pull your attire together, as well as various metallic tints. If you prefer the look of the Holo Glass, foptics will be launching the exact same frames at the end of February as part of its Premium range.
Vibrant Series Coloured Contact Lenses in Grey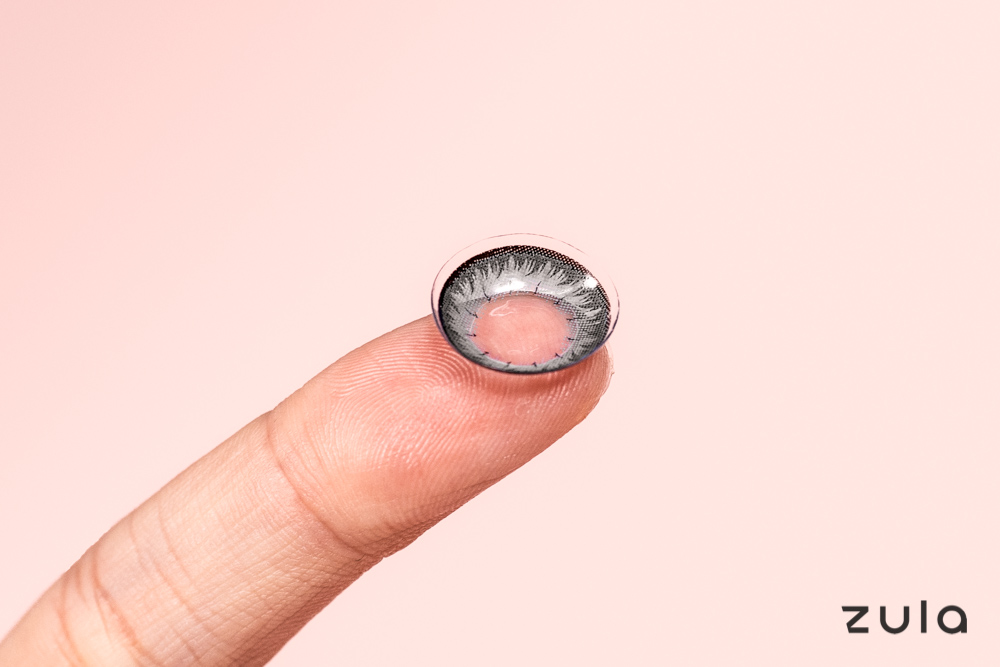 If you're looking to kick the aesthetic factor up a notch, try on foptics' coloured contact lenses. Part of the brand's Vibrant Series, these cool grey lenses will brighten your peepers and add a bit of intrigue to your glances.
Made in South Korea, these monthly disposable contact lenses are 14.2mm in diameter to fit better on Asian eyes for comfortable wear. They also offer UV protection (UV400) to shield your eyes from harsh rays, even while you're at the beach.
How To Tweak Your First-Date Outfits To Korean Fashion Levels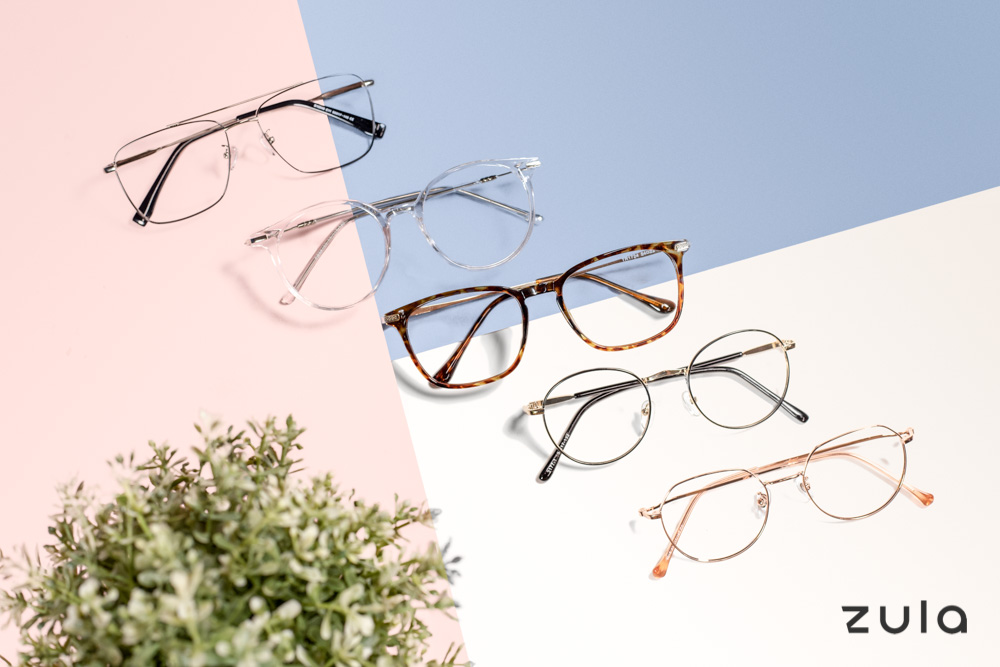 From oversized sweaters and midi silhouettes to stripes and neutral colours, tweaking your outfit for a stylish first date is easy. Opticals are a great way to show off your personality on a first date too, so don't be afraid to express yourself with foptics' array of affordable styles.
The prices of prescription glasses from foptics' Essential range start from $35.90, while prescription glasses from the brand's Premium range start from $49.90. A box of coloured contact lenses costs $20 for an à la carte order, and $18 for a monthly subscription.
This post is brought to you by foptics.
Photography by Sebastian Tan.