Flash Coffee x Ageless Galaxy
Besides Starbucks and Coffee Bean, it seems like there's another coffee store that's grabbing the attention of caffeine addicts — Flash Coffee. Luckily, fans can now show off their love with Flash Coffee's latest collaboration with lifestyle brand Ageless Galaxy, featuring limited edition streetwear tees, a metal pin and a sticker pack.
The collection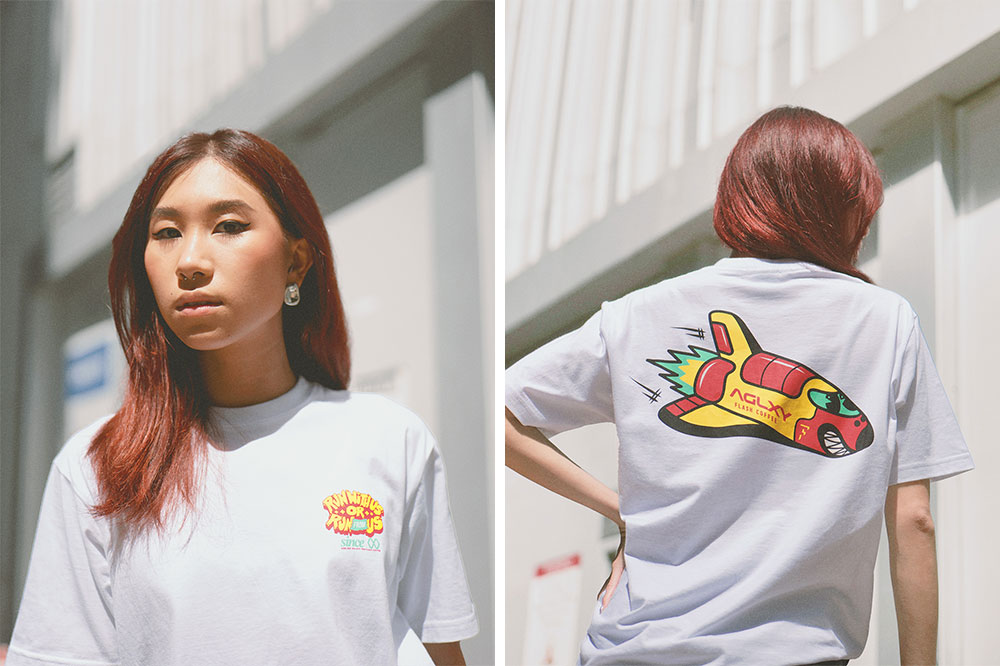 FYI, Ageless Galaxy, aka AGLXY, is an Indonesian fashion brand that's inspired by motifs of outer space. It's no surprise that the main motif of this collection is their iconic space rocket design, complete with Flash Coffee's signature colours of yellow, pink and turquoise. 
The white tee with SGLXY's Terry the Space Shuttle is retailing at $40 each.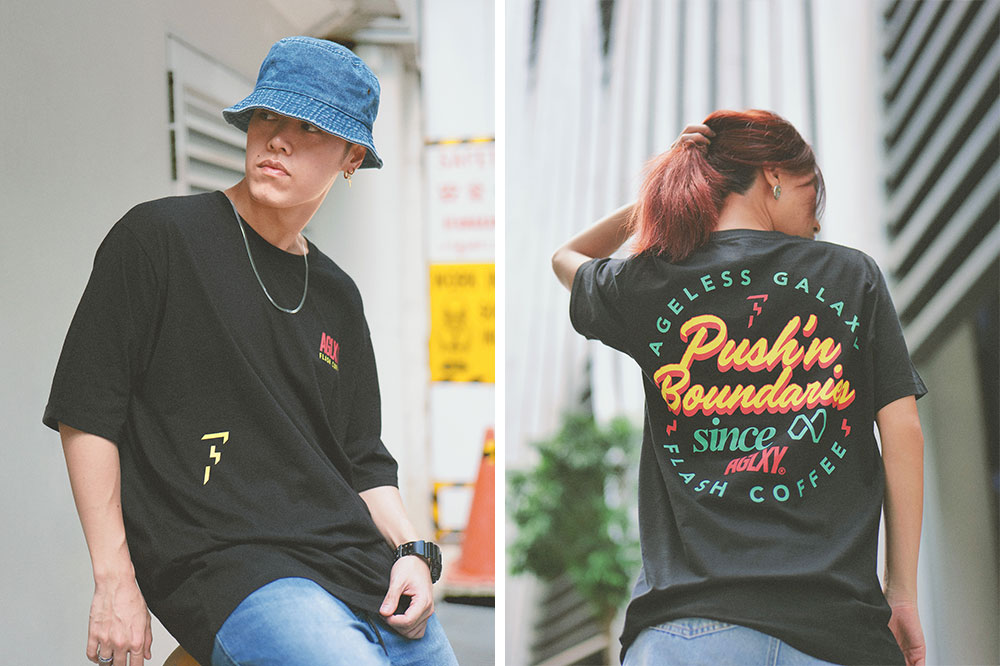 Embrace the pop of colour on this black graphic tee, detailed with Flash Coffee's lightning symbol on the front and the collection name "Push'n Boundaries" on the back. It's retailing at $40 each.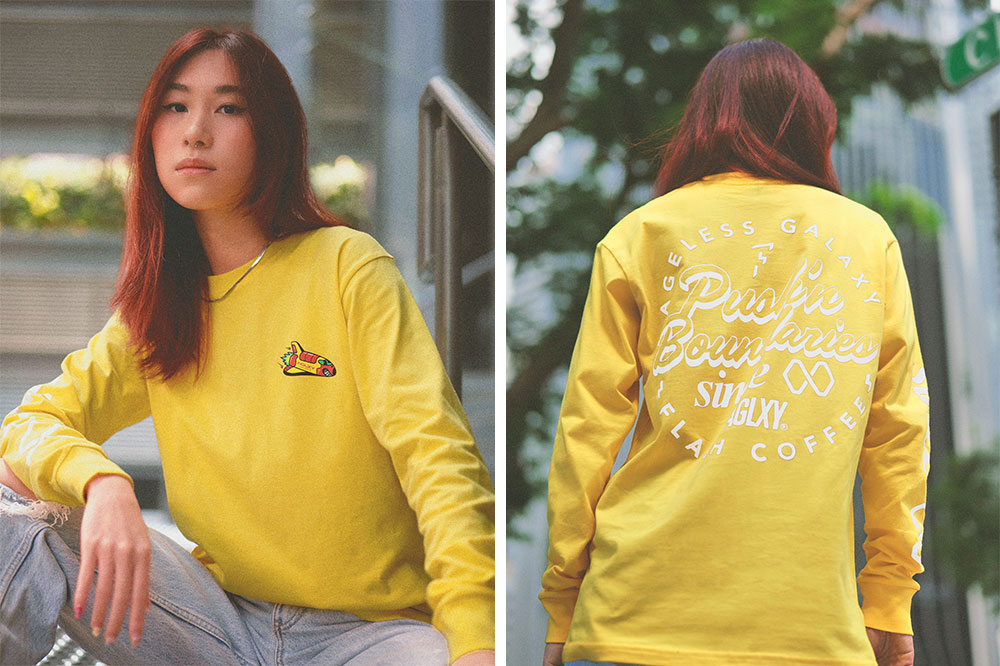 Brighten up your mornings with this yellow sweatshirt, once again featuring the "Push'n Boundaries" logo on the back. Fun fact: the logo is made with colour changing ink, so while the font may appear white at first glance, watch it magically transform into pink under the sun.
The yellow tee is retailing at $50 each.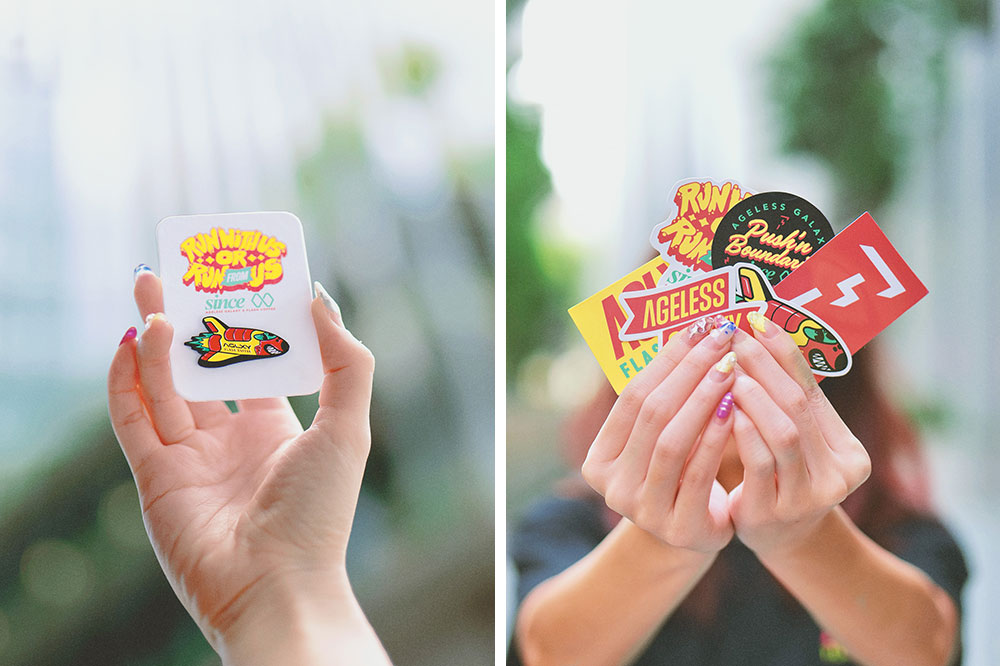 Add the exclusive metal pin featuring Terry the Space Shuttle to your bucket hat or tote bag, available at $15 each.
Or, you can decorate your laptop and notebooks with a pack of six stickers, donning Flash Coffee and AGLXY's graphics for $7 per pack.
The Flash Coffee x Ageless Galaxy Collection Has Streetwear For Hypebeasts & Coffee Lovers
That's not all — to complete this fun collection, Flash Coffee is also introducing a new drink known as Strawberry Charcoal Latte. It comes with a refreshing combination of strawberry and vanilla notes, retailing at $6.10 for a small drink.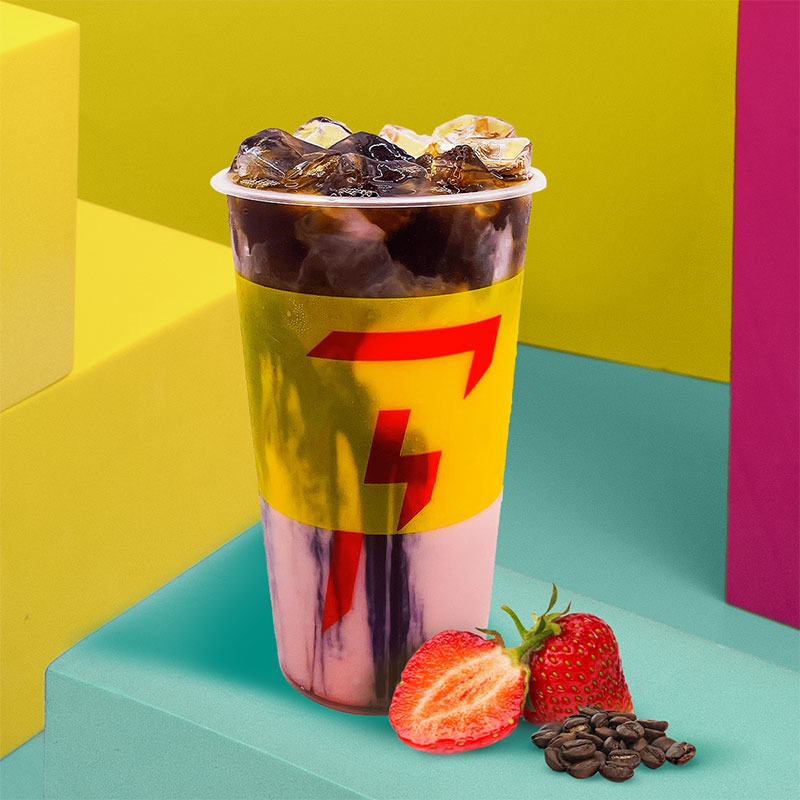 The full Flash Coffee x Ageless Galaxy collection will be available from 19 September 2022 onwards in selected Flash Coffee stores islandwide and via the Flash Coffee app, while stocks last. 
All images courtesy of Flash Coffee.
Also read:
Starbucks SG Now Has Exclusive Canvas Tote Bags That Add Style To Your Daily Coffee Runs