Starbucks Canvas Tote Bags
Giving Starbucks fans a breather from their usual drinkware merchandise, the beverage brand has returned with canvas tote bags. FYI, the last time we saw them roll out fashion items was a year back with semi-transparent totes and sling bags. 
Available in two colourways, white and black, the canvas tote bags add style to your daily OOTD, and also for your daily coffee runs. 
Canvas tote bags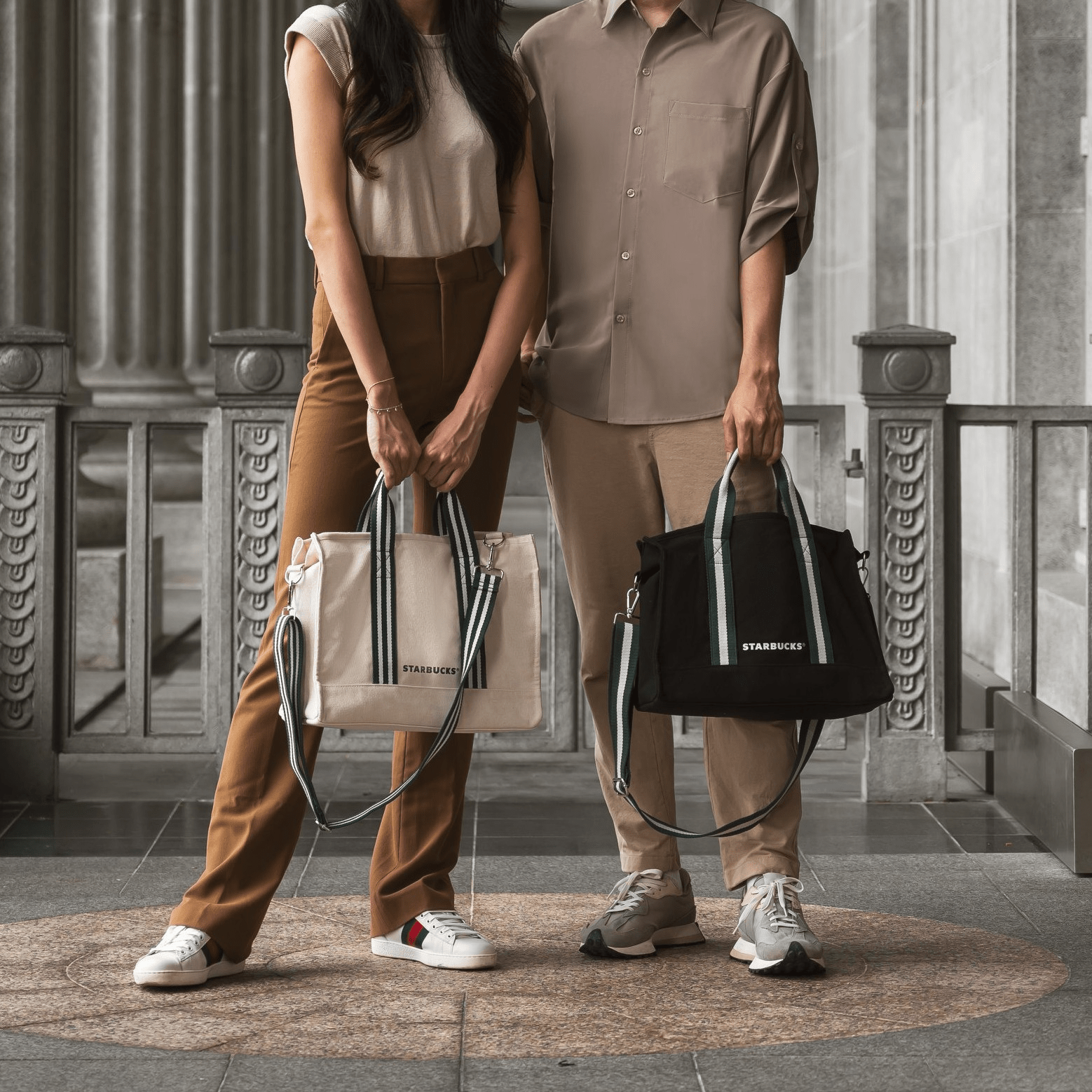 Minimalists can consider these canvas tote bags as they are decked out in a simple design, with a detachable shoulder strap and handles in Starbucks' signature green and white colours.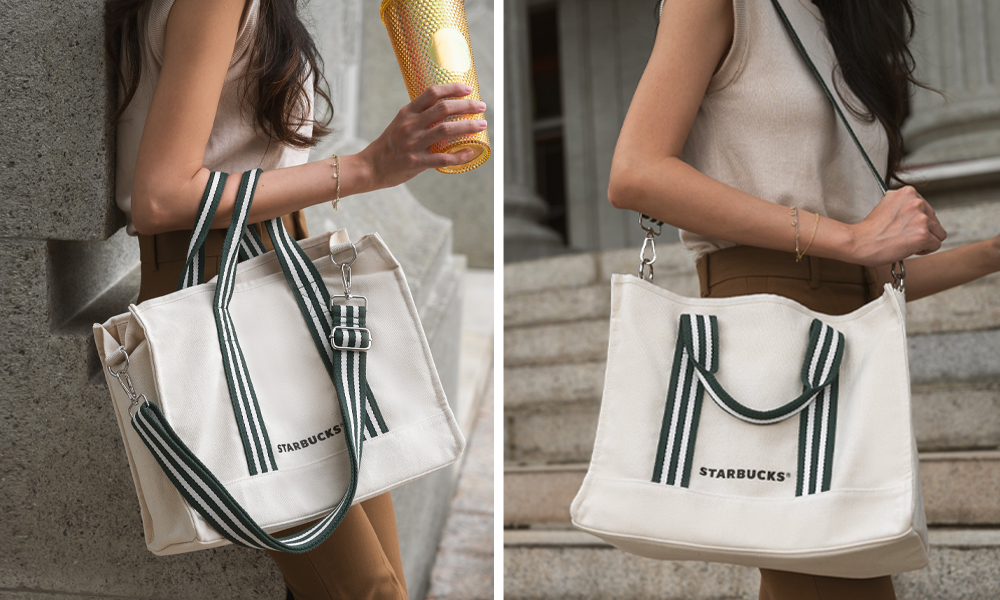 Since the canvas tote bags only feature the Starbucks wording on the front, you can personalise it with accessories like enamel pins.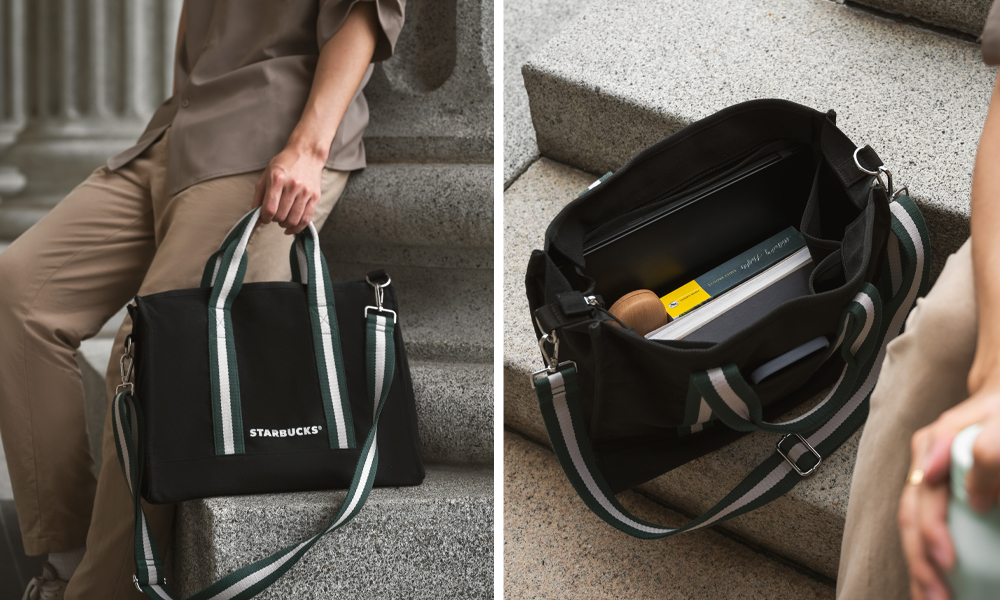 With dimensions of 38cm x 14.5cm x 30cm when expanded, the tote bag is capable of storing essentials and even bulkier items like books and a laptop. Rest assured it has a zip-cover top so you can keep your belongings secure. 
P.S: The tote bag can even fit a Starbucks cold cup
Compartment enthusiasts are going to love that the tote bags also come with a back pocket, and three additional ones inside. Now, you can organise essentials like tissue packets and keys without having to fumble through the bag. 
These Starbucks Tote Bags Are Stylish Items To Add To Your OOTD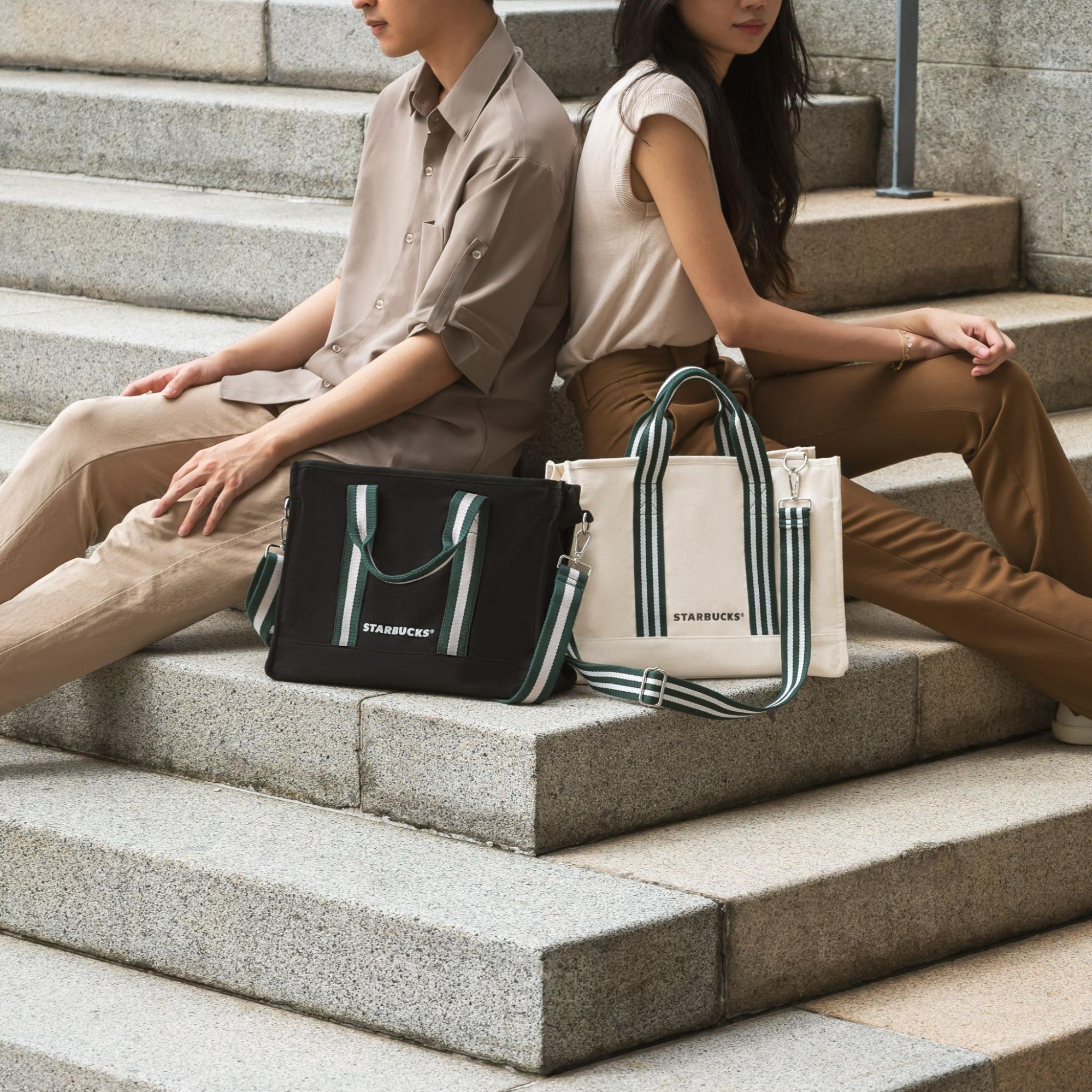 Make these chio Starbucks tote bags your go-to totes whenever you head outside. They are available only on Starbucks' official online store, and exclusive to those who are part of the Starbucks Rewards Members at $39.90 each. 
Although they are currently sold out, fingers crossed that Starbucks will restock them soon. In the meantime, check out their Mid-Autumn Festival collection inspired by moon bunnies.
All images courtesy of Starbucks Singapore. 
Also read: 
Starbucks' New Galaxy Stars Collection Has Drinkware In Celestial Designs Of The Night Sky