Gender Equality & Challenging Gender Norms In Singapore
For a long time, many of us in Singapore have been used to abiding by social norms and conventions. But times are changing and values shifting, with Gen Zs and millennials rising up to challenge the status quo. No longer do we exist in a gendered world where girls only play with dolls and boys with toy trucks.
Since we're now putting these outdated notions in the firing line, the way we view real-world issues are slowly but surely changing—for the better. From graphic designers with viral content to a drag makeup artist, these 6 Singaporean Gen Zs from Converse's All Stars Community share how they challenge gender norms through their passion and even in their workplaces.
P.S. Read all the way through to find out how to score 10% off Converse!
1. "The idea that my face was a canvas that I could blank out and draw on from scratch to look whoever I wanted was amazing": Jolie, 20, @peppapork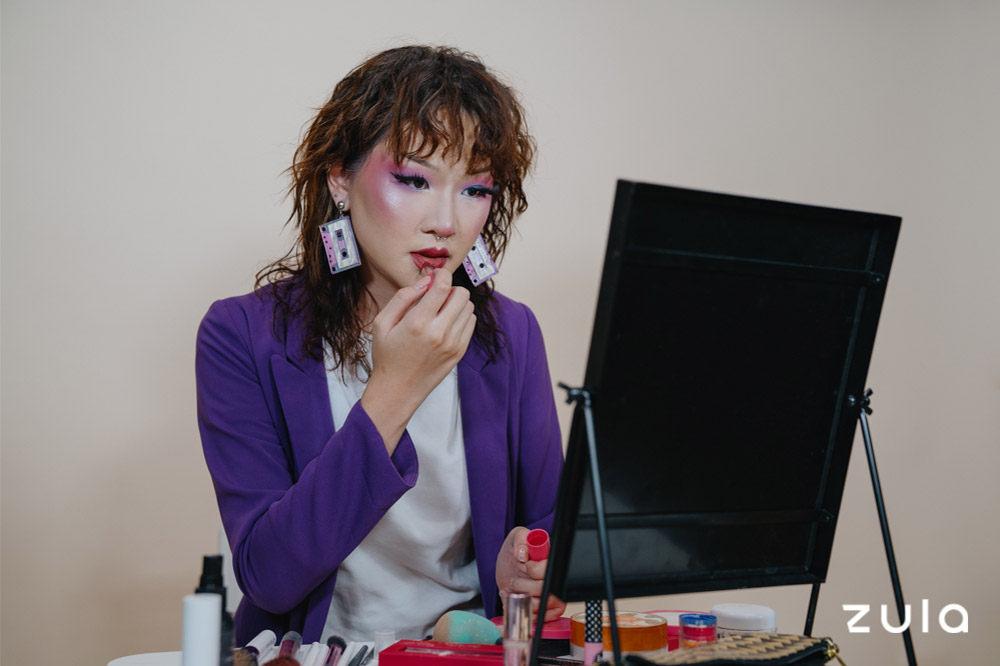 We all watch makeup tutorials online, but makeup artist Jolie takes it a step further. Her interest in makeup first started with "janky pink plastic makeup sets for kids". After watching RuPaul's Drag Race, it progressed to a full-blown adoration for makeup. She says: 
"Drag makeup has made me appreciate the beauty of gender, how it's such a wide spectrum of beautiful individuals who don't conform to societal norms."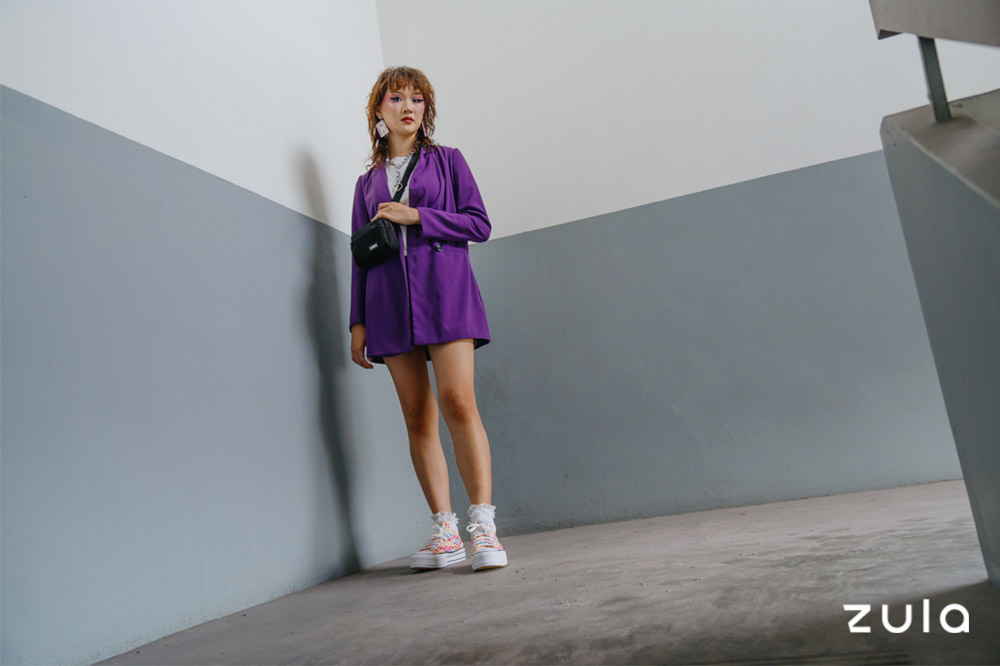 Jolie wearing Chuck Taylor All Star Low Top sneakers, with a colourful "My Story" print
Having worked as a part-time makeup artist for a period of time, she noticed that "many people are afraid to wear flamboyant makeup". So it's no surprise that she does get asked a lot of questions about her drag makeup—even by her own father. 
But Jolie is happy to answer them, since it shows that people are gradually becoming more interested in how "drag defies the conventions of gender conformity". By sharing her makeup and drag looks on social media, she tries to get a conversation going about the LGBT and drag communities.  
In pushing boundaries with her makeup, Jolie hopes that one day people will understand that "gender is not binary, but rather, a spectrum".
2. "Gender equality is about options and not constraining people into default boxes": Christian, 23, @sohyasauce
Graphic designer Christian finds himself expressing his personal beliefs through his work, describing his designs to have taken "a more statement-like stance that speaks up about inequality" over the years. Through satire and strong imagery, he hopes to spark conversations about under-discussed topics.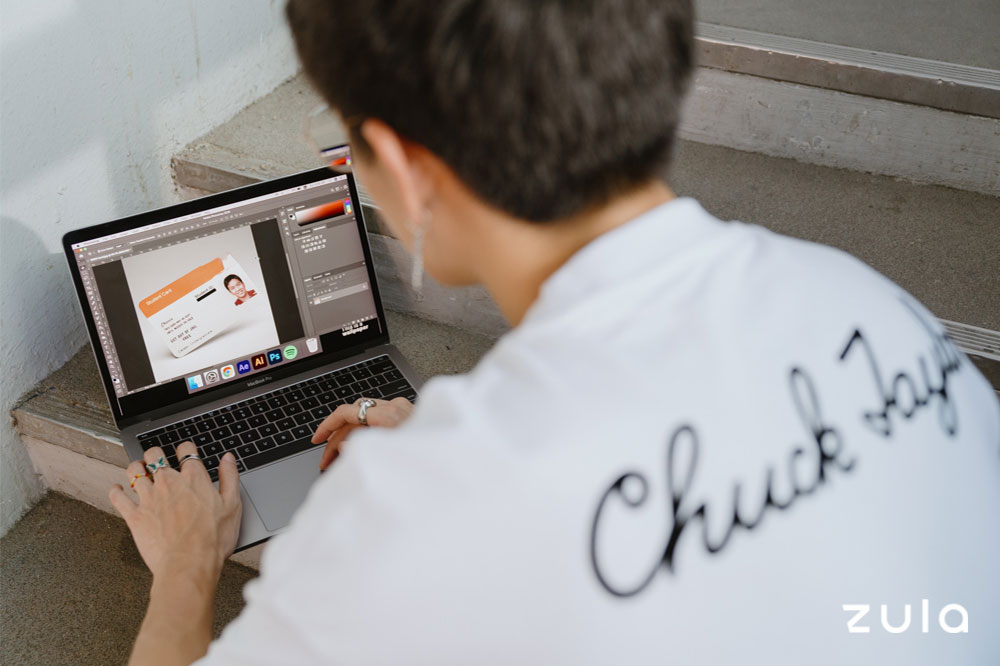 Instead of restricting people to "default boxes", Christian believes that we should have more empathy for all individuals. For him, an empathetic mindset is the first step in advocating gender equality: 
"Gender equality doesn't necessarily mean boys can't be boys and girls can't be girls, it's more about options and not constraining people into default boxes."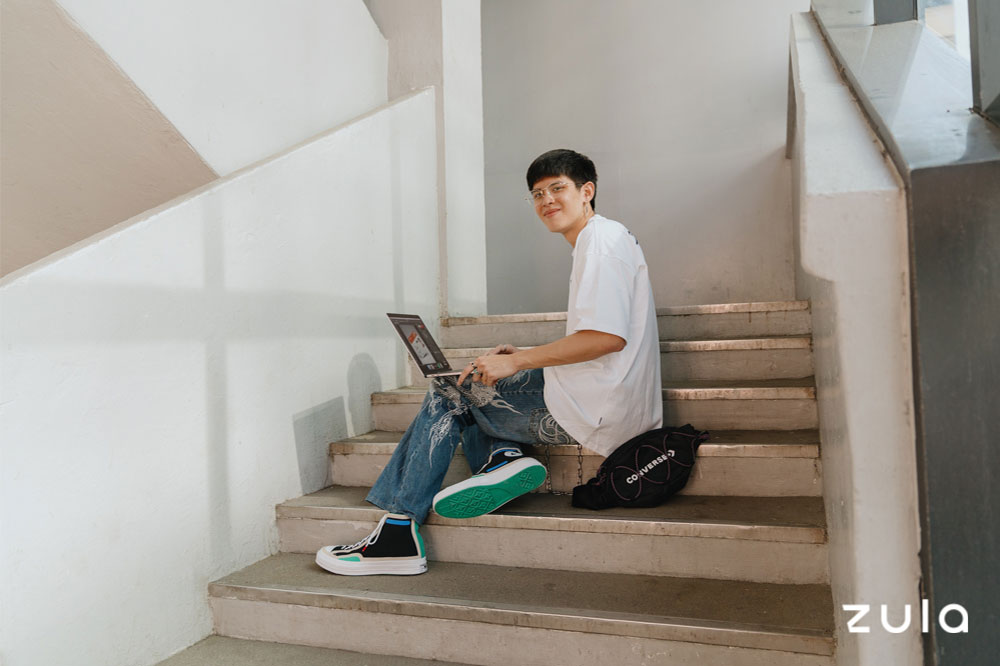 In his work, whether he's creating a product design, poster, or brand image, he aims to get rid of the polarising male/female barriers that create gender stereotypes. By taking on a gender-neutral approach, he suggests that instead of fixating on gendered traits, we should instead focus on achieving equality of opportunity.
3. "Every child can grow up feeling like they have the ability to succeed in any field, to chase their dreams regardless of their gender": Lynn, 24, @lynnk__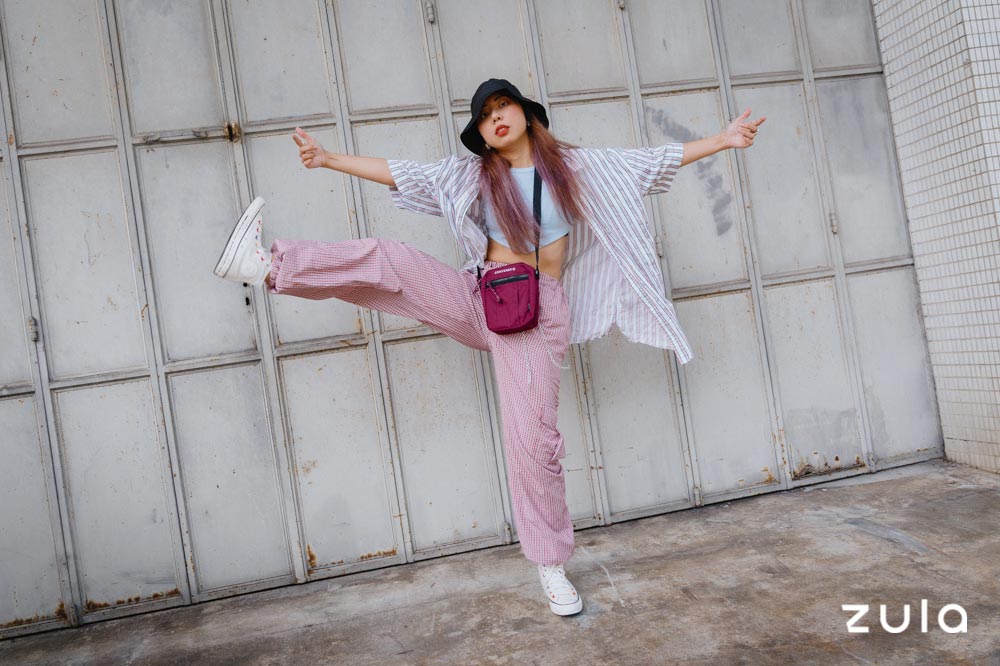 Dancer and choreographer Lynn has been into hip-hop since young. Now, dance is part of her everyday routine. Despite her grandparents questioning why she sometimes dresses like a "boy", nodding to her baggy tees and hair carelessly thrown into a bun, Lynn all the more strives to "challenge the gender expectations placed on women". 
Growing up, there were few female dancers for her to look up to. These days, women have more opportunities to represent their skills through female-centric dance events such as All Babes Dance Competition or Ladies Call.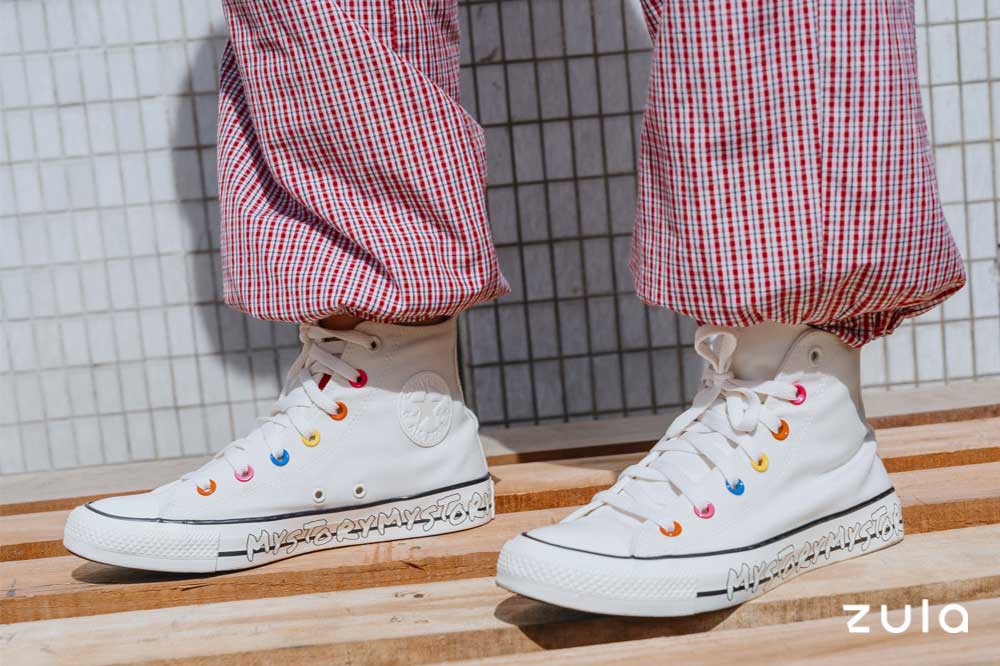 Yet, while Lynn acknowledges these as inspiring events, she also reveals that the world of dance often has "gender stereotypical roles of what a male and female should portray". This ends up creating certain stigmas, with set expectations in how dancers are meant to dance or dress. She emphasises the importance of recognising gender inequality and understanding the unconscious biases that exist, for both men and women. 
Ultimately, Lynn wants to inspire others to do whatever it is that they want, despite society's gendered norms or expectations.
Also read:
23 Dance Studios In Singapore With Dance Classes Including Pole, Hip-Hop & K-Pop
4. "Equality means that all genders get equal opportunities, support and avenues for them to shine": Rush, 26, @rushamc
As a guitarist in local band Disco Hue, Rush shares that he's most inspired by the thrill of live music shows. Citing artists as diverse as The 1975, Ariana Grande and Enter Shikari as his inspiration, he knows that it's the teamwork and behind-the-scenes work of it all that excites him.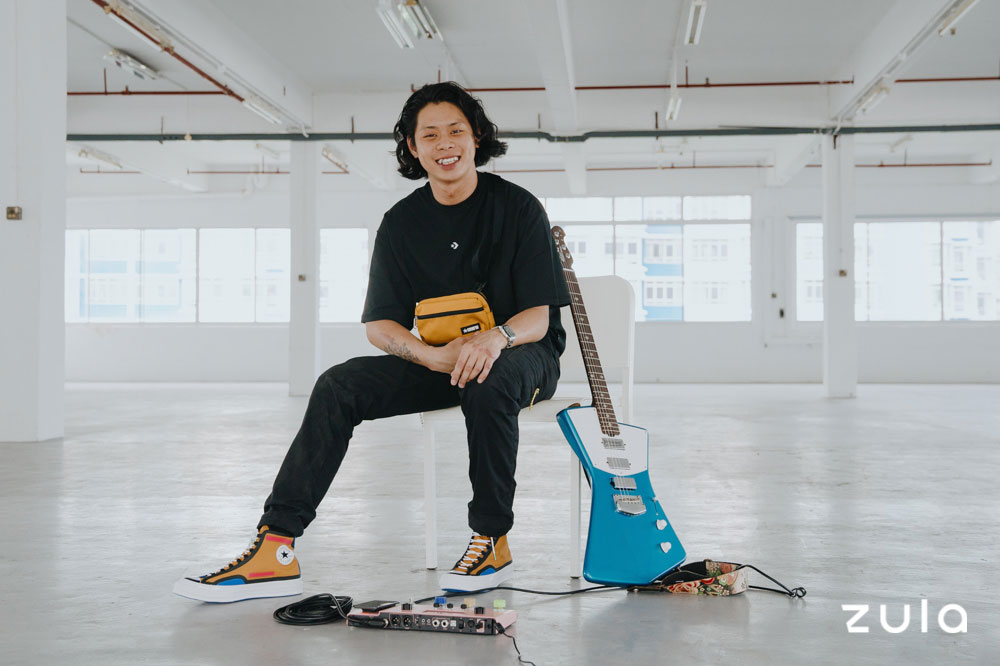 Despite the move towards gender equality, Rush acknowledges that certain gender stereotypes still exist within Singapore's music industry. Rush is often frustrated by this, saying that "it breaks my heart to still witness this happening to this day." 
But it's still possible to challenge gender norms through our local music scene. "Ultra Venus", one of the tracks on Disco Hue's most recent album The Yearbook, holds a strong message for personal empowerment: for you to be comfortable in your own skin.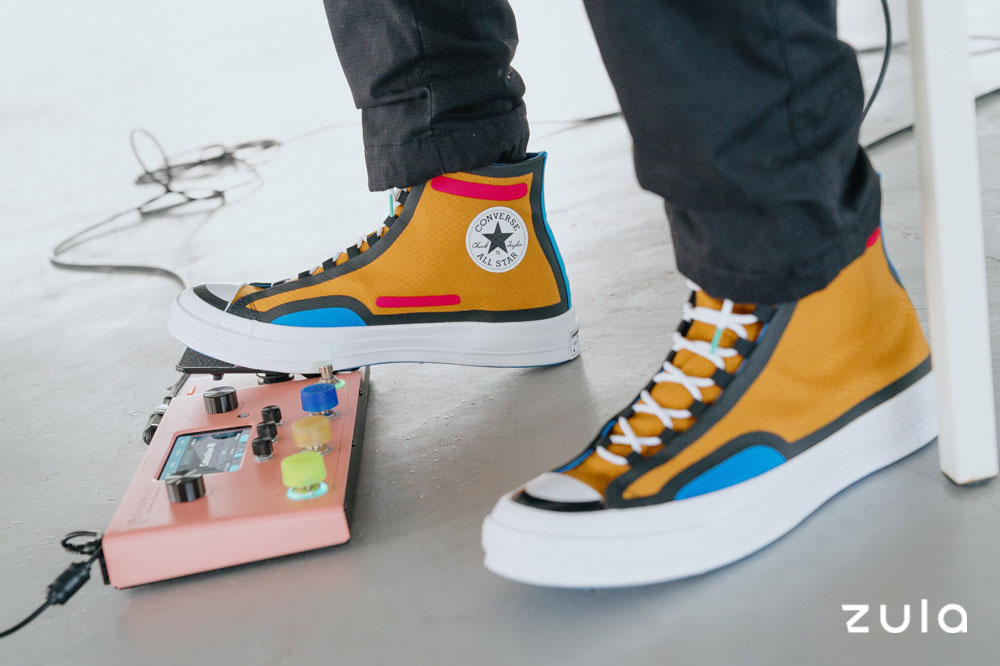 Rush also manages the dance space ROOM 0416 in Golden Mile Complex where small gigs, dance lessons and music recording sessions are held. Seeing this as a free and neutral space for all genders, ages, and art forms, he wants it to be a place for all creative folk to grow and walk on their art—basically, "a space for them to feel at home".
5. "As females, we were called out for being inherently different. We were told that we ran slower or couldn't jump further because we were female": Tyrina, 22, @tj.yan 
Freelance graphic designer and dancer Tyrina's formative years were spent in largely male-dominated environments due to her interests at the time. She's wondered the same question since she was a kid: "Why are we being treated differently?" In questioning her identity and figuring out how she'd like to shape it, she used art as an outlet. 
In the end, she wound up asking even more questions: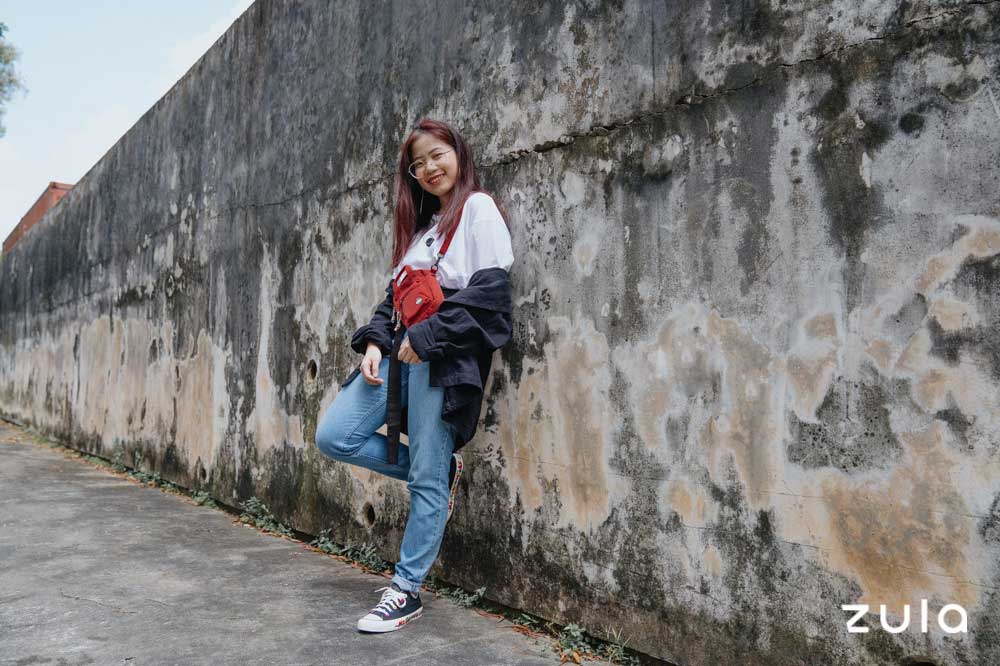 "Why is it that I'm being told that I have to take on a different persona when approaching a more masculine dance? Does using a particular colour palette or drawing about certain themes make me more feminine?"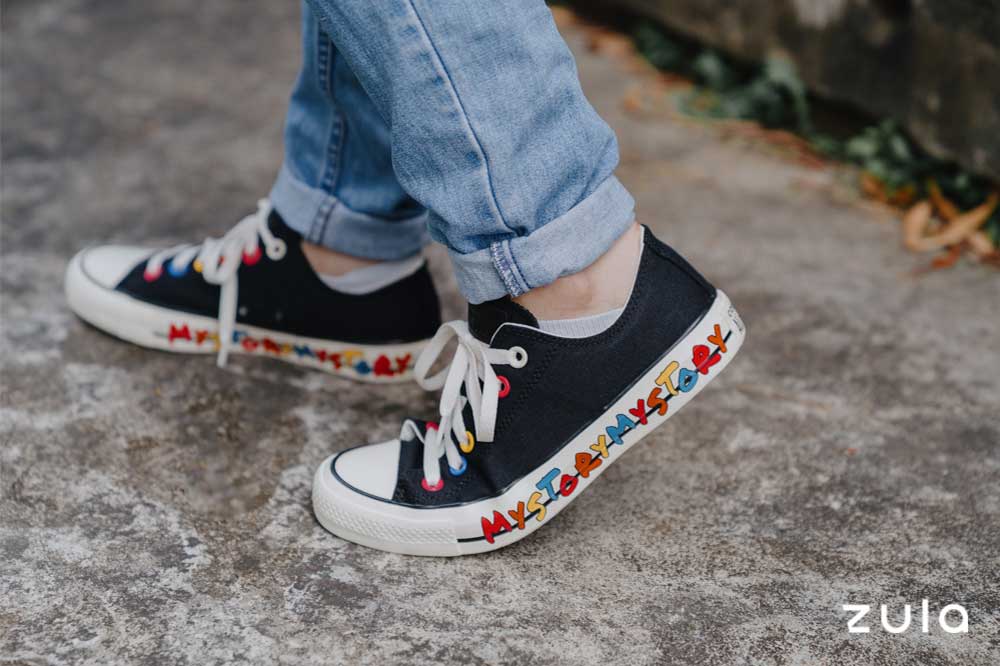 Although she's still in university, she dabbles in a fair bit: freelance graphic design, dance, as well as branding and entrepreneurship through her fashion label, tong-gan (同感). Tyrina chose to create unisex pieces so as to remove the idea of gender, to encourage others to style themselves however they like.
She believes that "we are all inherently humans working hard to pursue the things that we love". Instead of being limited by labels such as gender, shape, or size, she focuses on the things that define us as fellow humans—values, experiences and struggles.
6. "It's always "unexpected" for a woman to be a music producer": Ysa, 25, @ysayaneza
Having written her own music since she was 11 years old, some of singer-producer Ysa's fondest childhood memories involve coming home after school to experiment and record with GarageBand. Yet, she admits that the music industry in Singapore is male-dominated.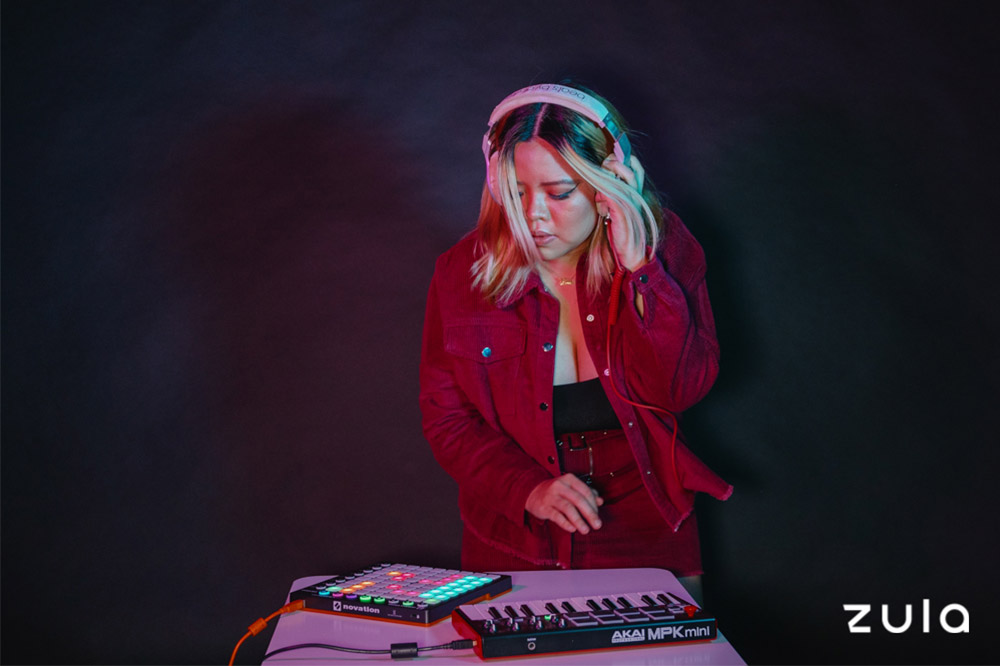 She also acknowledges that it's "unexpected" for a woman to take full control over every aspect of music production, whether it's writing song lyrics or directing music videos. But growing up, she discovered female artists who wrote and produced their own music, which made her realise that gender boundaries are meaningless and can be broken.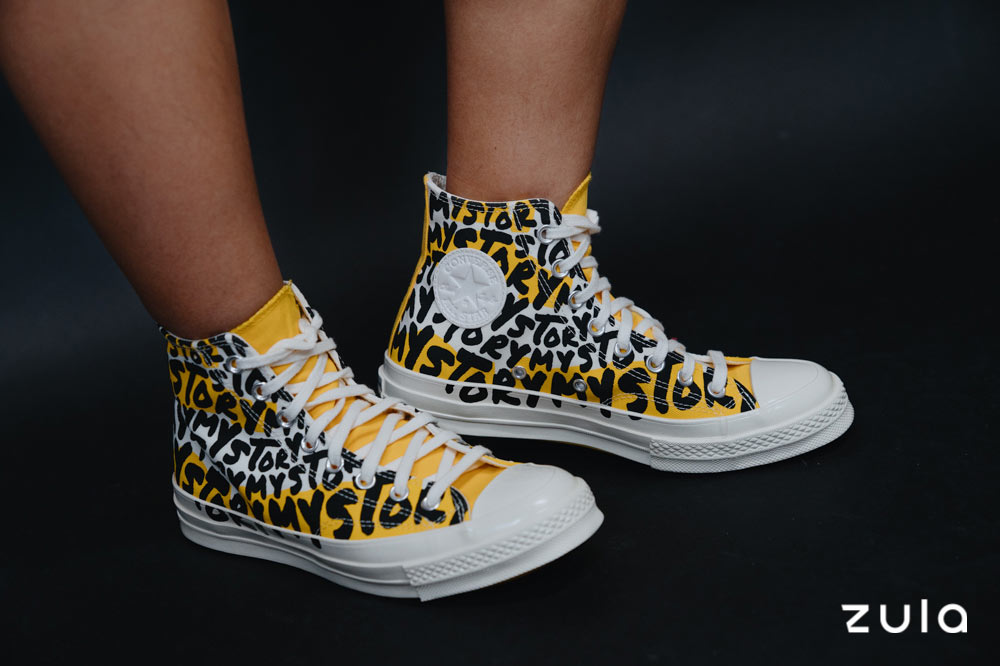 Ysa wearing Chuck 70 My Story High Top sneakers
While she celebrates her womanhood through the songs she writes and the clothes she wears, to Ysa, it's not merely about female empowerment. Rather, she believes that "one shouldn't be stereotyped based on their gender". After all, gender equality should mean having the same opportunities and rights.
These Gen Zs Are Breaking Gender Barriers With Converse
We're well into the 21st century, and gender equality is no longer an idealistic dream—it's become a basic right. Having heard from 6 Gen Zs, it's obvious that it's through their art and creative work that these young folks have sparked many thoughtful conversations to help break down the conventional barriers of gender.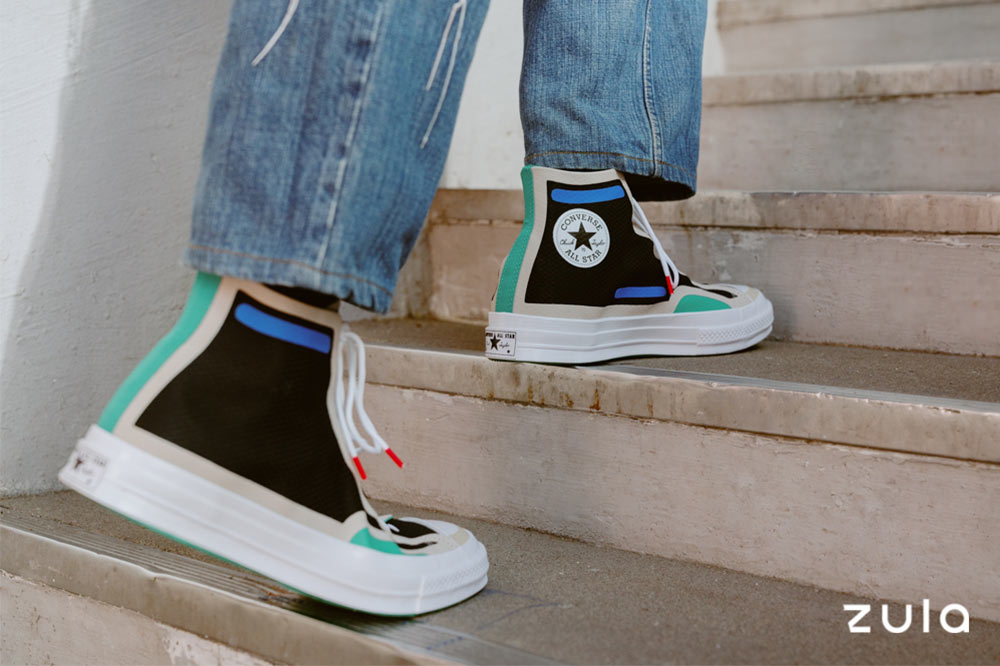 Converse Chuck 70, an outdoors-inspired sneaker with extra cushioning
All 6 Gen Zs featured are Converse All Stars, part of a global community that embraces the differences and unique traits of young creatives.  
Through this initiative, Converse aims to be a collaborative platform for all genders, where members can freely express their thoughts and creative works. In a way, as graphic designer Christian describes, being part of the community also helps "validate" his voice since it allows him to reflect deeper and share more about his craft in regard to gender stereotypes.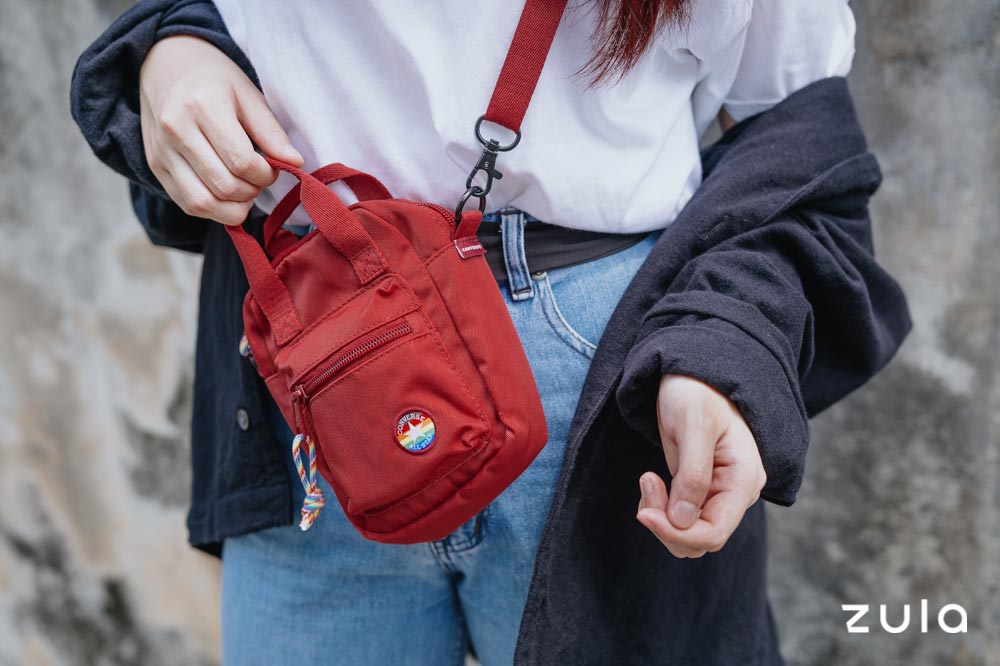 Freelance graphic designer and dancer Tyrina also mentions that Converse celebrates all genders. It does so by "creating clothes that are definitely wearable and can be styled beautifully and unapologetically by anyone who vibes with it. After all, the Chuck Taylor All Star was positioned as a gender-neutral shoe that could be worn by anyone and with anything, right?"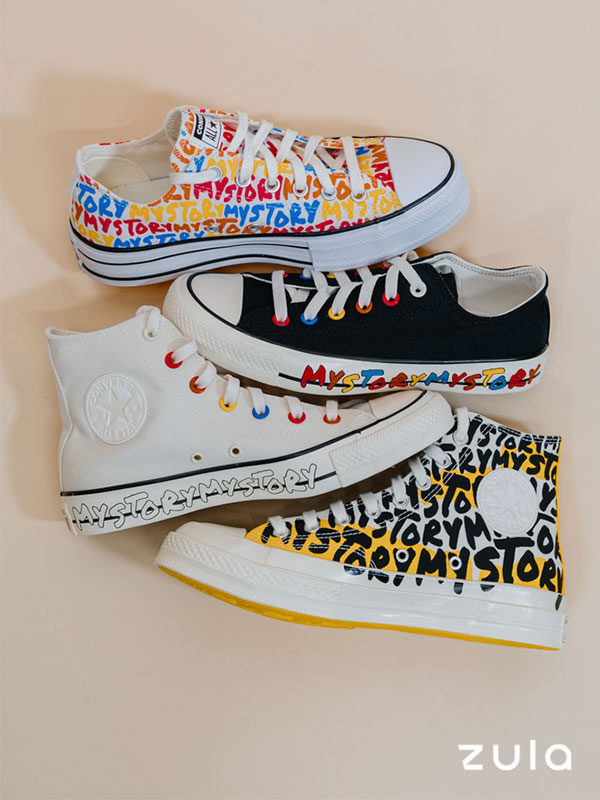 Converse's My Story Collection featuring (from top to bottom):
Chuck Taylor All Star Platform Low Top, Chuck Taylor All Star Low Top,
Chuck Taylor All Star High Top & Chuck 70 My Story High Top
While most of us know Converse for its classic Chuck Taylors, the brand also has a wide selection of sneaker ranges. My Story Collection is a vibrant line-up of sneakers with a repeated "my story" print—a visual reminder for gender equality and empowerment. This collection, in celebrating the young and independent, has bright pops of colour and bold designs. The shoes come with padded cushioning, so you can stay comfortable while working hard to break gender stereotypes.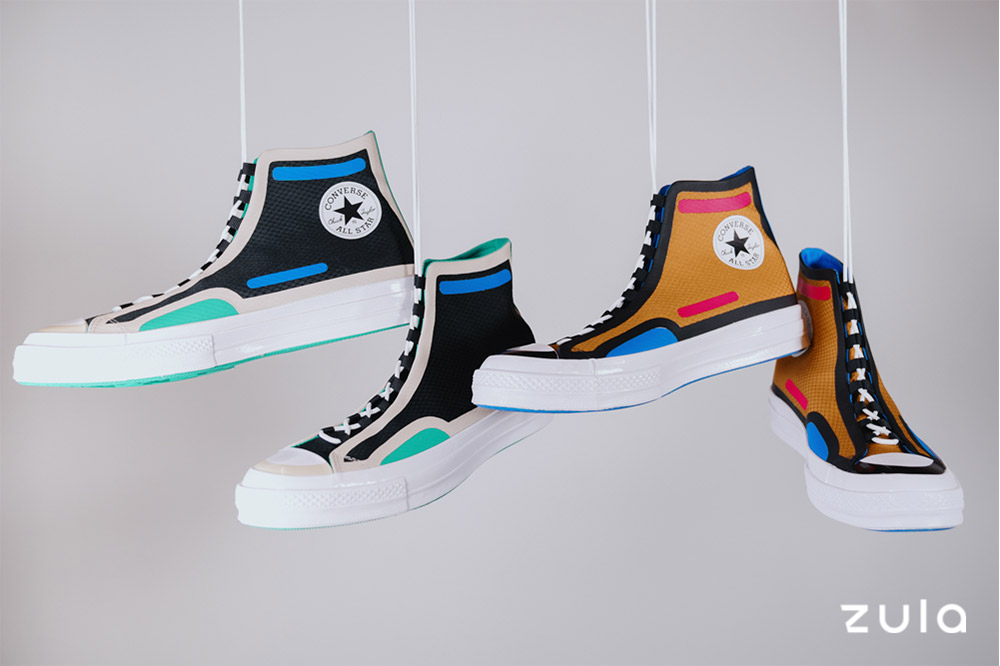 Converse's Chuck Explore Collection featuring (from left to right):
Chuck 70 High Top Black & Chuck 70 High Top Dark Soba
Another standout range is the Chuck Explore Collection, made up of high-top sneakers with colourblock designs. These come with a durable upper and utility laces, to suit your own individual style. They're also decked out with a hiking-inspired lacing system, so you can be sure that your laces are always securely fastened while you're out and about. 
While getting your voice heard is not an easy task, you can always express yourself through Converse. Its sneakers and clothes are made for anyone and everyone, so you can have complete freedom in creating your own identity.
You can find both the My Story Chuck 70s and Chuck Explore Digital Terrain ranges at a nearby Converse store, starting from $89.90. From now to 14 March 2021, Zula readers can also score 10% off your purchase at the Converse Official Store on Lazada*!

*10% off storewide capped at $10 (exclusions apply). You must be logged into your Lazada account to claim the voucher.
This post was brought to you by Converse.
Photography by Tan Wen Lin.
Also read:
11 Singapore-born Female Photographers and Filmmakers Who Are Making Waves Internationally