Adidas x Gucci Pop Up
Even if you're not much of a fashion connoisseur, chances are you're familiar with the brands Gucci and Adidas. Combining two fashion giants, the Adidas x Gucci collaboration is probably one of the best news fans of both sides have heard in a while. 
Lucky for us, the two brands have brought their pop-up to Design Orchard from now till 27 June to let us admire the new collection, and even try our hand at some mini-golf.
The pop-up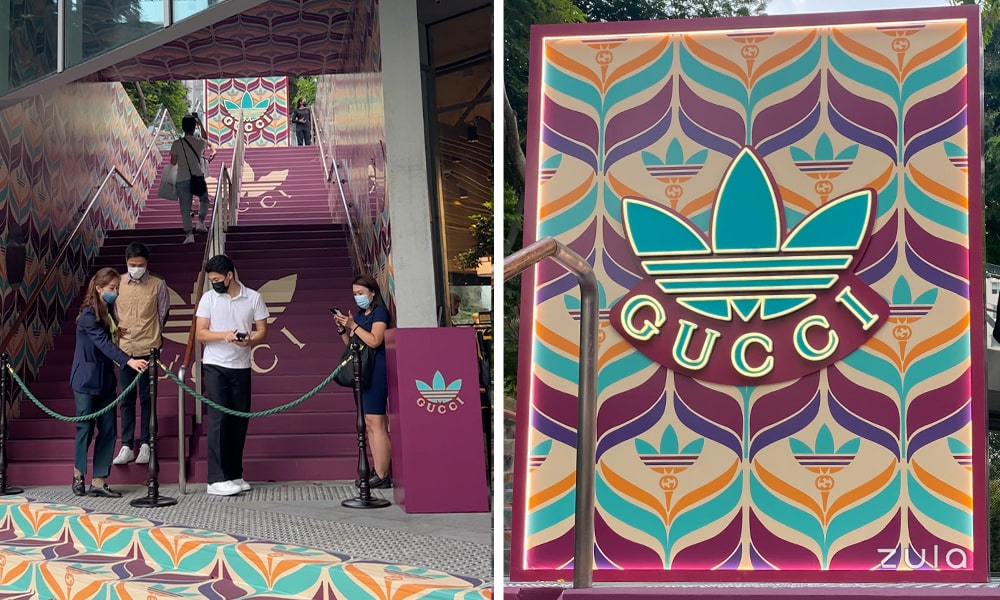 As you enter the venue, you're immediately greeted by a grand entrance featuring a giant wall display of the collaboration's emblem and pattern plastered all over the place.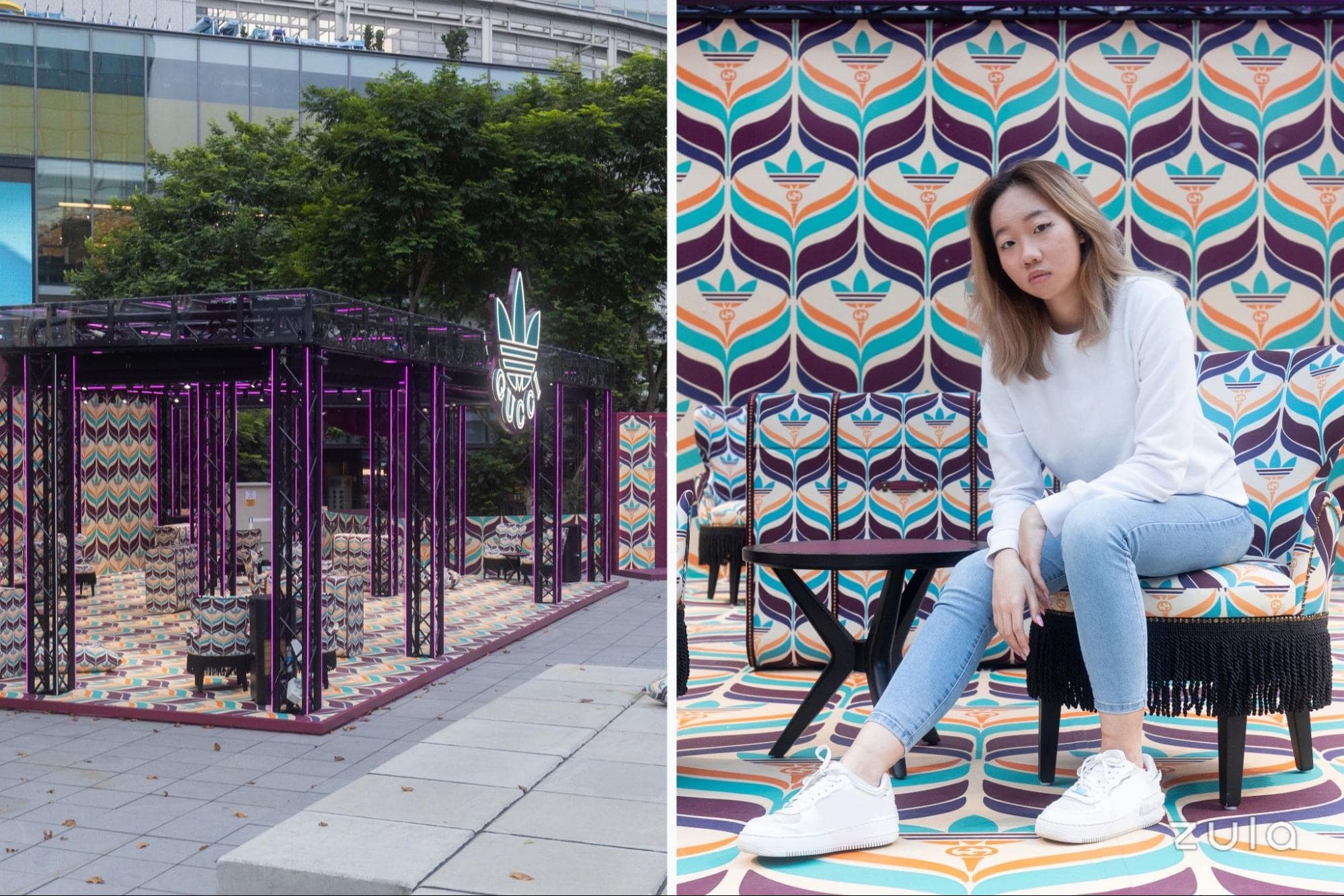 Walk in further, and you'll find yourself standing in front of a set full of chairs and cushions so you can have a little photoshoot session right from the get-go.
Here's a tip — dress in basic colours to avoid clashing with the repeated patterns in the background.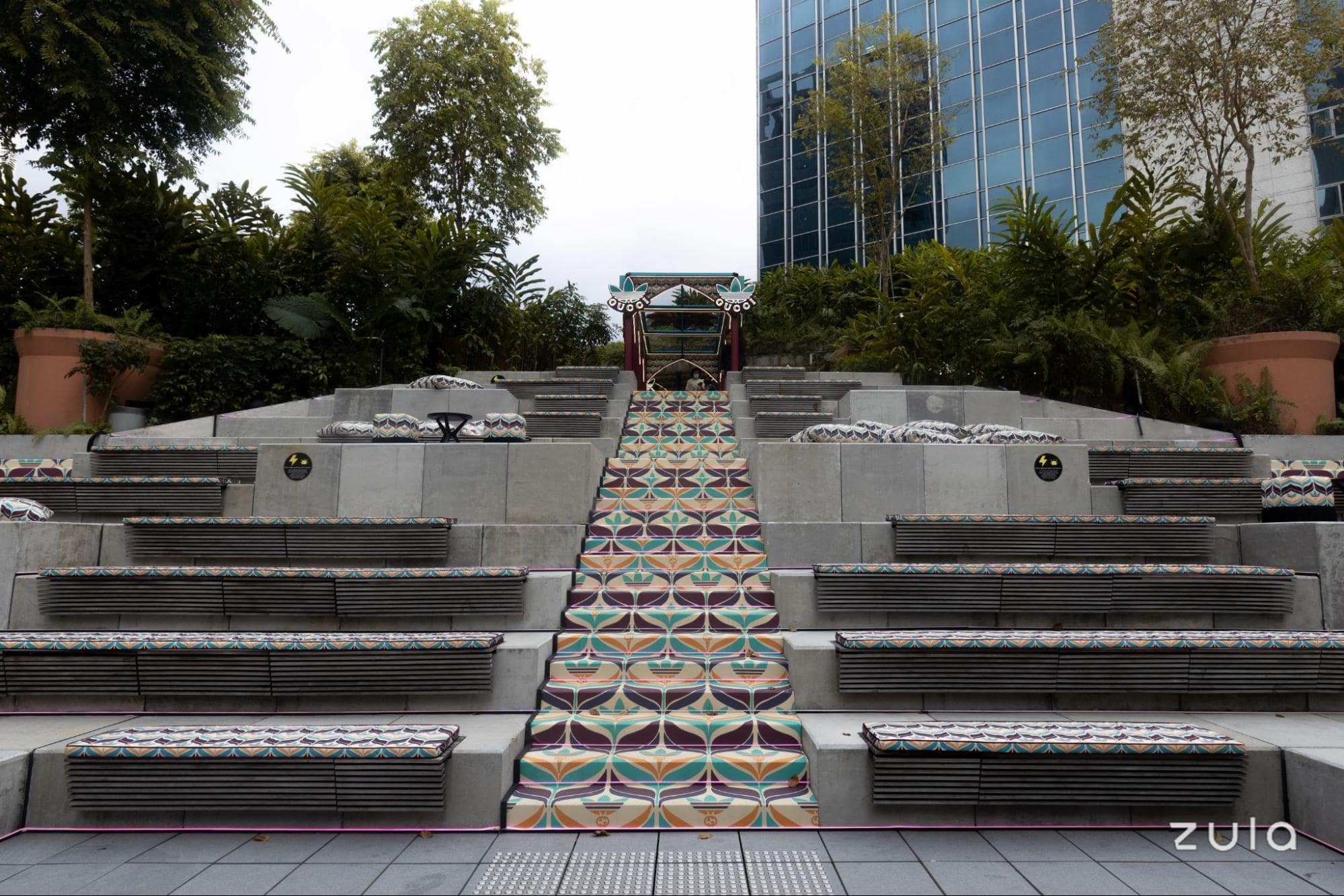 Instead of a red carpet, the steps at the amphitheatre at Design Orchard have been decorated with the same patterns seen from the main entrance.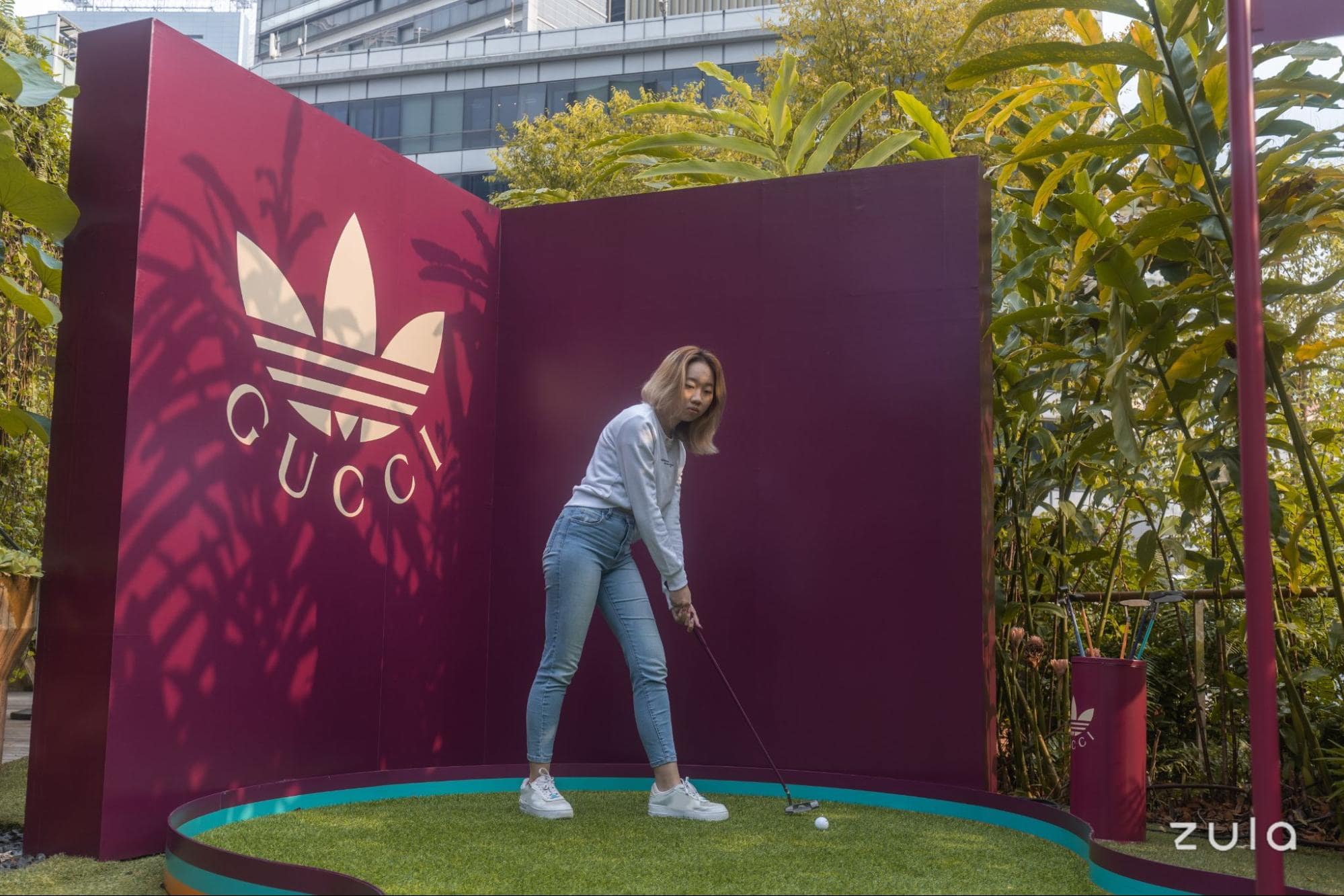 Drop by the mini-golf course located outside the store and play a couple of rounds with your friends before exploring the wide range of products.
Even if you're unfamiliar with the sport, you can use the space for a good photo opportunity.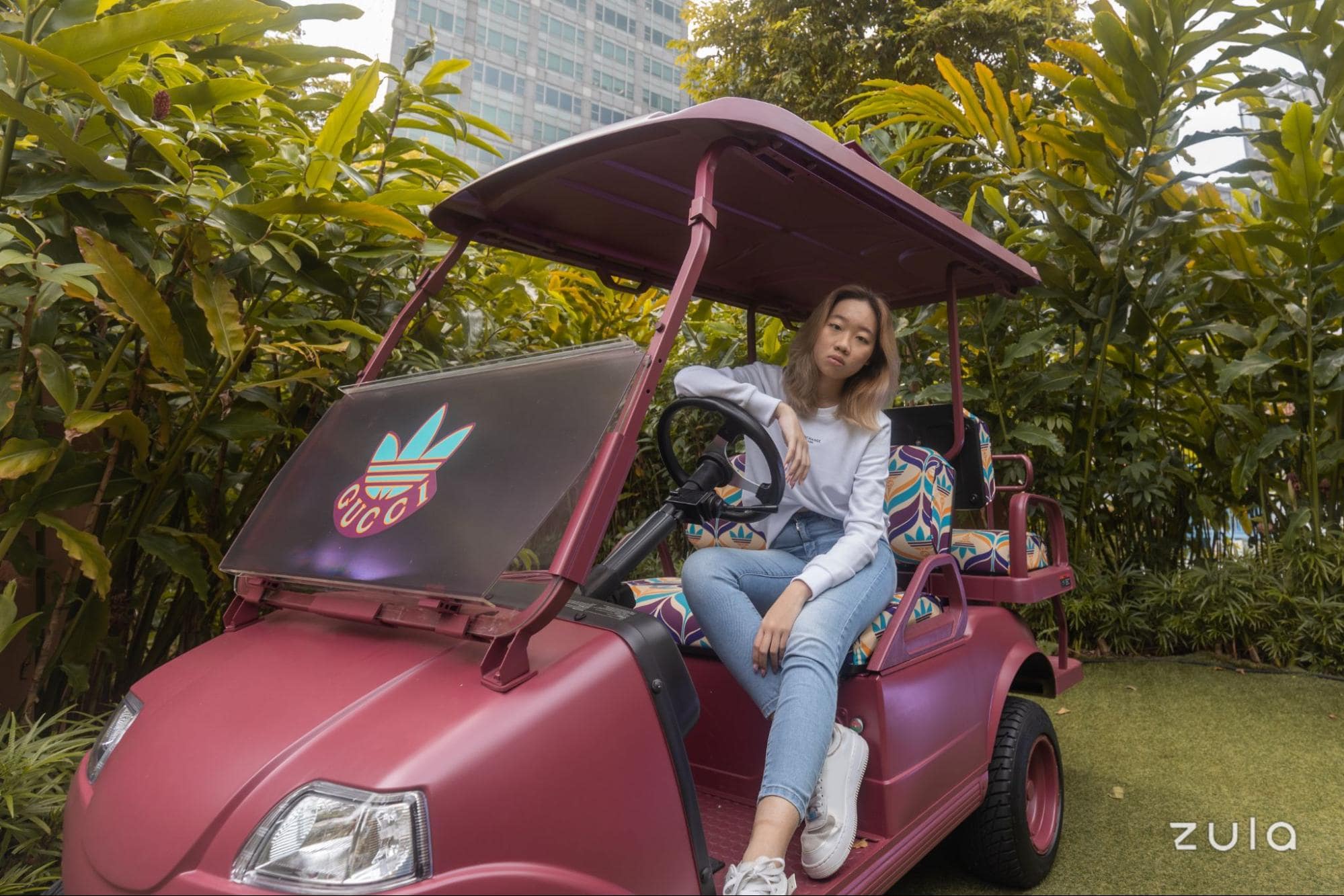 After playing a round at the mini-golf course, check out the purple golf cart and take your Instagram feed to the next level.
Unfortunately, the vehicle is not fully operable, so you won't be able to take it for a spin but feel free to strike a few poses with it instead.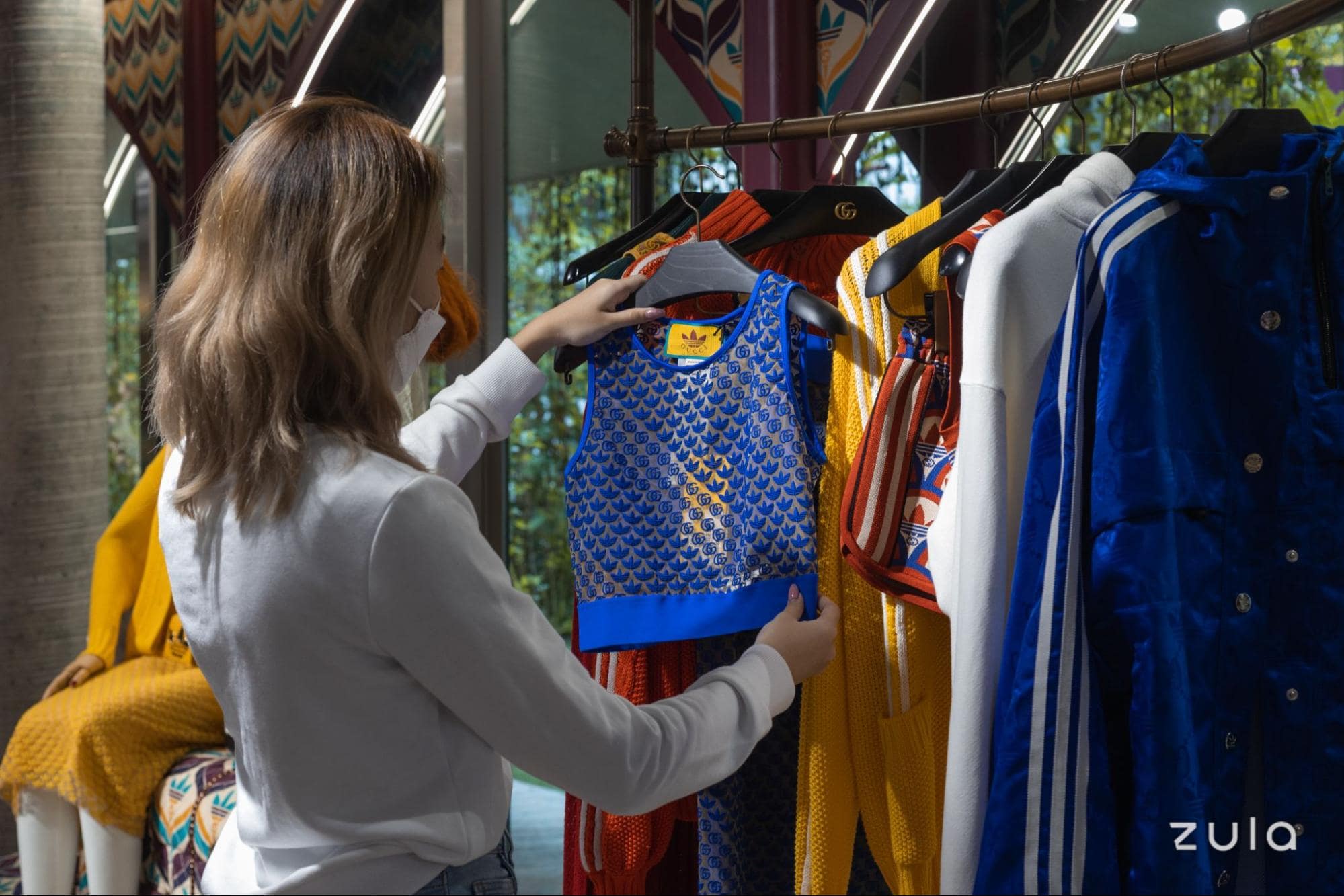 Probably the most exciting part of the whole pop-up? The exclusive Adidas x Gucci collection. 
Browse through a myriad of products like apparel and shoes to deck yourself from head to toe in the retro designs. In this collection, you'll find a combination of the iconic motifs and styles from the two brands in vibrant colours like yellow, red, green and blue.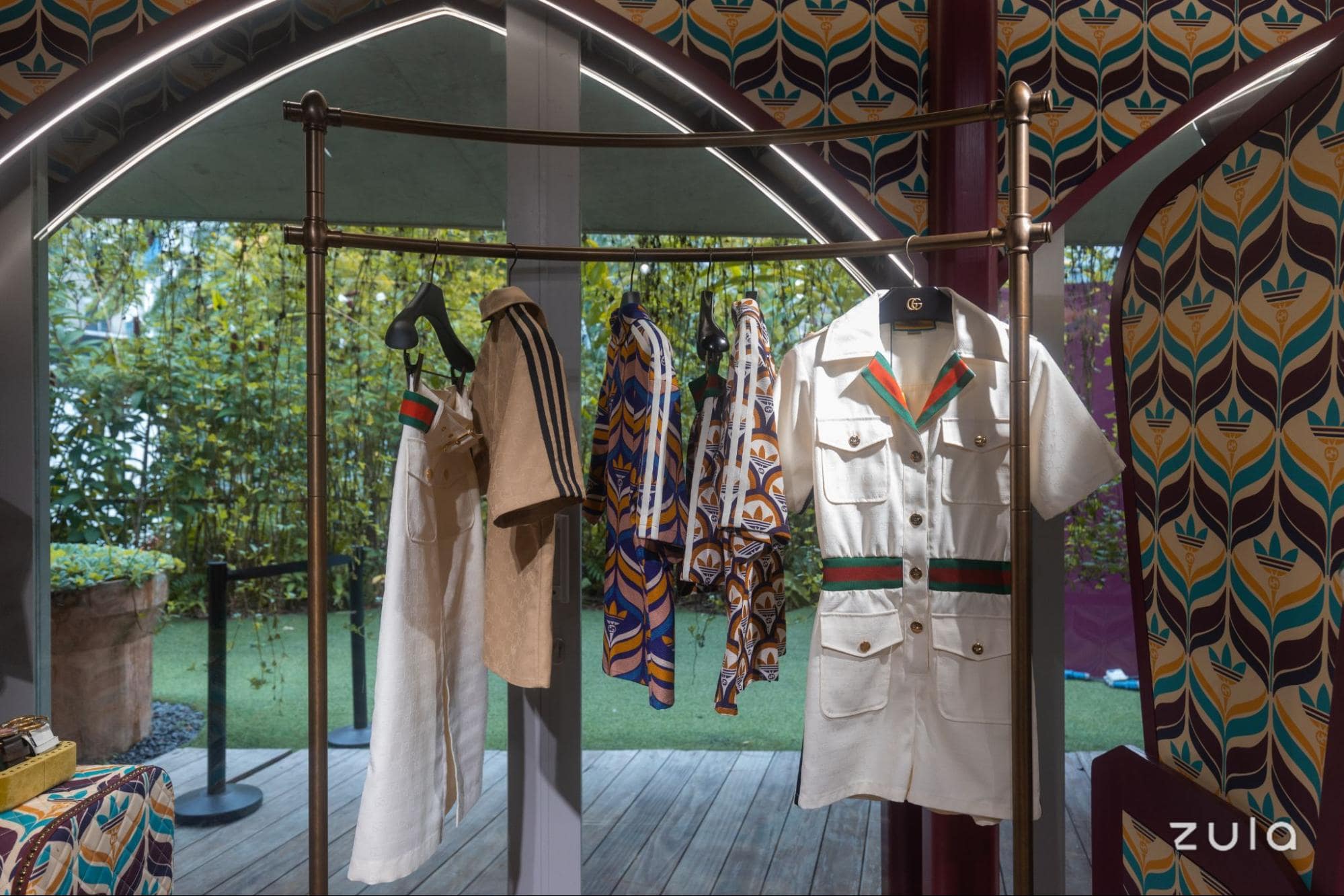 Explore new styles from the Women's collection to flaunt your inner girl boss with.
A standout is the Adidas x Gucci short jumpsuit, retailing for $4,200, which features the famous green and red Gucci stripes accompanied by the Adidas trefoil patterns on the fabric.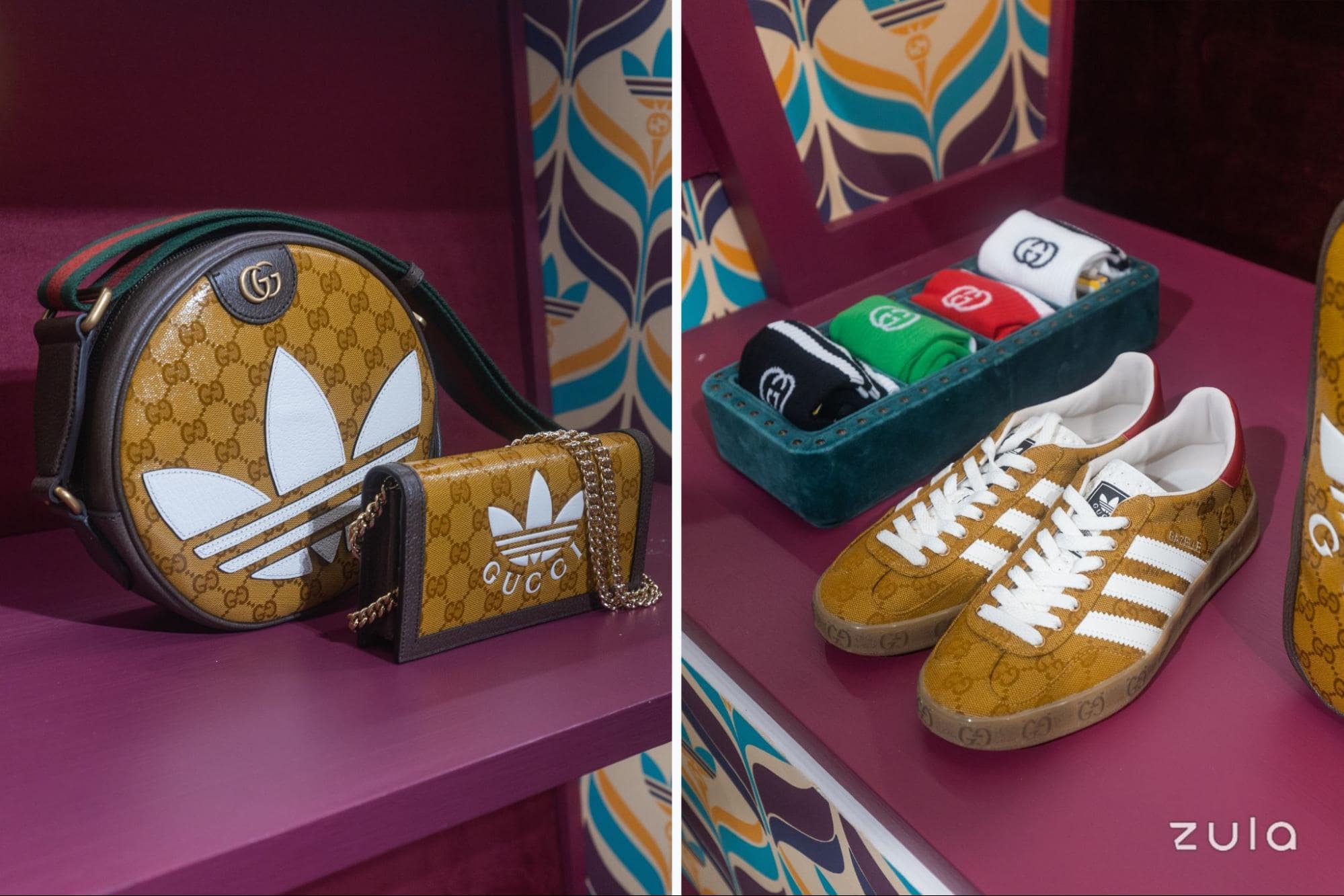 As you walk around the store, spot the classic silhouettes from both brands while also exploring new ones.
Sneakerheads can also look forward to adding the new Adidas x Gucci Gazelle sneakers to your personal collection for $1,230. There are a variety of colourways to choose from, so you can try them on in the store to see which one suits you best.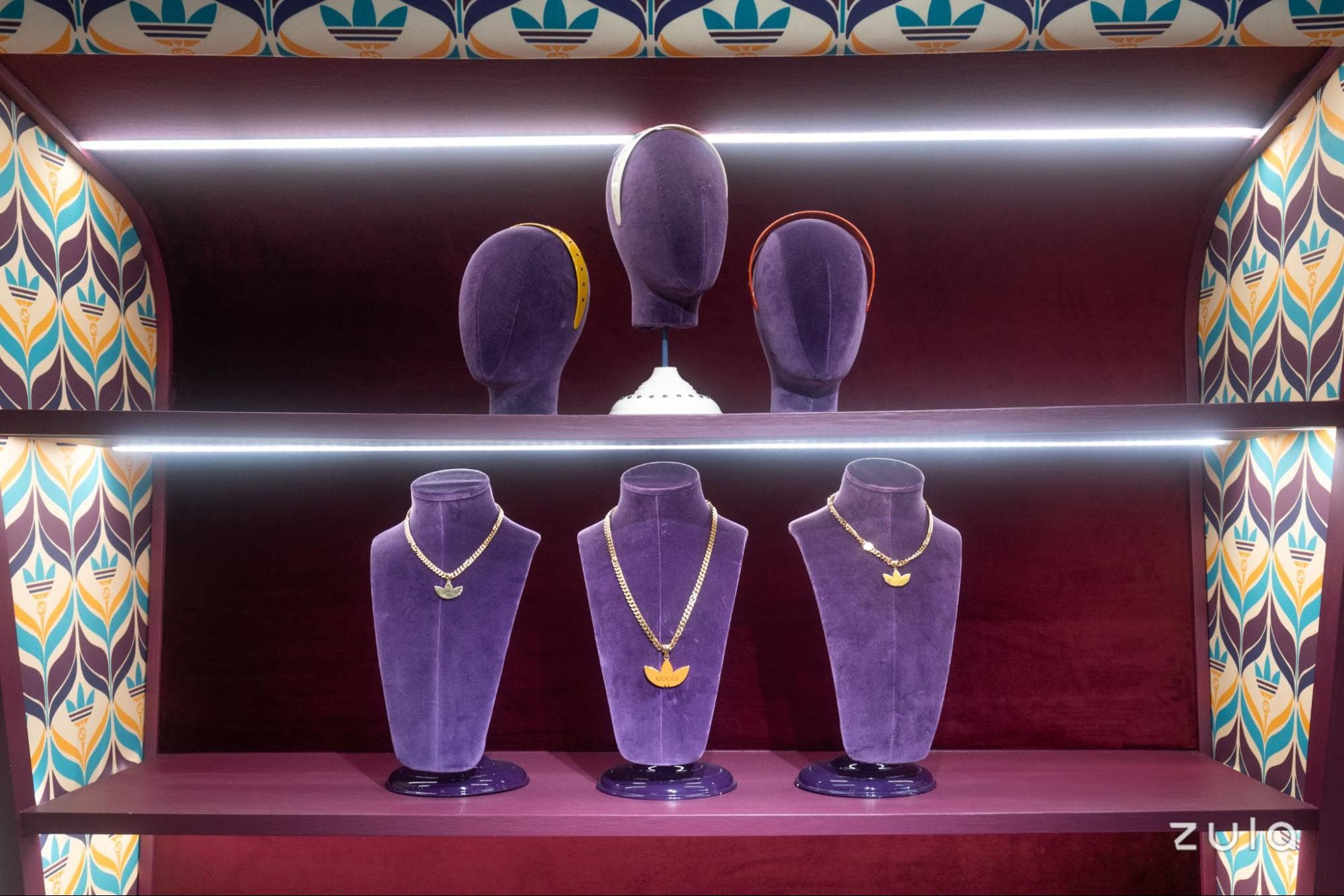 The collection also features accessories such as headbands and jewellery so that you can wear it out as a not-so-subtle flex.
The Adidas x Gucci Collection Has Everything You Need To Up Your Street Cred With
Make your way to Design Orchard from now till 27 June 2022 and explore this once-in-a-lifetime collaboration for yourself.
Alternatively, you can check out the collection online via the official Gucci and Adidas websites before personally heading down. Hurry though, the pop-up only allows a limited number of people allowed in at any one time, so go there during off-peak hours to avoid a long queue!
Price: Free entry
Address: 250 Orchard Rd, Design Orchard, Singapore 238905
Date: Now till 27 June 2022
Opening hours: 11am to 9pm daily
Photography by Alastor Neo.
Also read:
Clarins In The City Pop-Up Lets You "Travel" To Photo Spots Around The World With Free Beauty Samples