Gucci GG Marmont Bags In Rainbow And Pastel Hues
Gucci unveils new GG Marmont bags in rainbow colours. The collection is now available on the Gucci website and prices range from US$1,290 (S$1,839.40) to US$1,980 (S$2,823.27).
The collection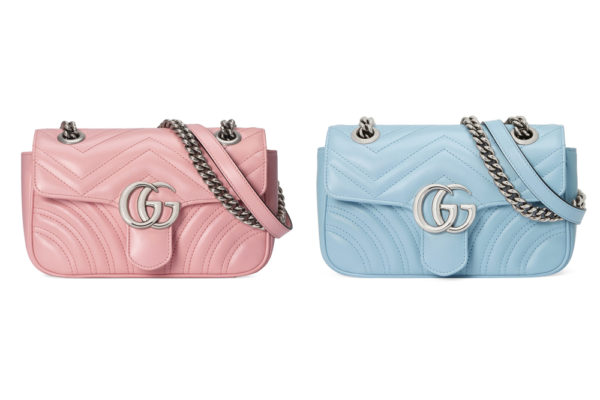 Sling the Gucci Marmont small shoulder bag that's priced at US$1,980 (S$2,823.27). The bag comes in a pastel pink and blue for Gucci's pre-fall collection.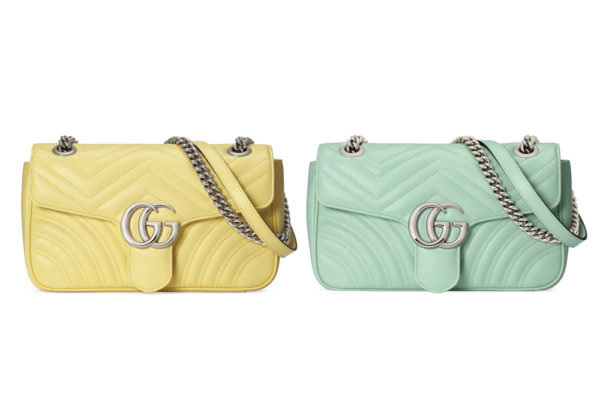 The same design is also in a dainty yellow and mint green. You can wear this 25.4 x 15.24 x 7.62 cm bag on your shoulders or adjust the straps to carry it by the top.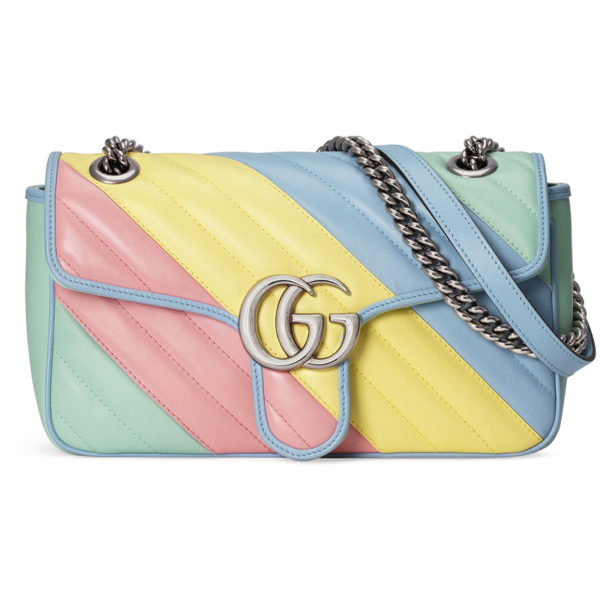 The star of the show is this rainbow small shoulder bag. In the same boxy cut as the designs above, this bag is striking with its multicolour pastel combination.
Also read:
Chanel's Mini Vanity Case Bag Fits In One Hand & Reminds Us That Good Things Come In Small Packages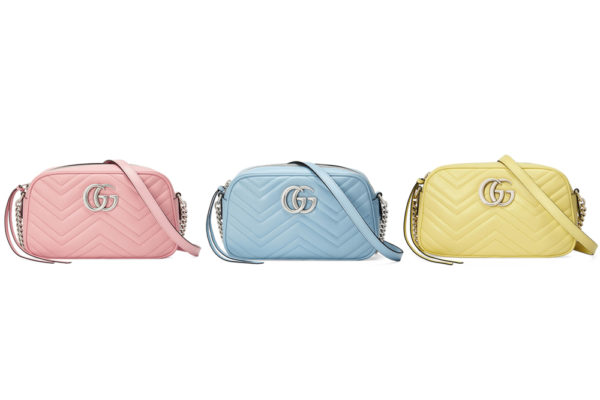 In a slightly different iteration of the GG Marmont bags, these small shoulder bags are rounded to give a softer image. They measure 24.13 x 12.7 x 7.62 cm, and are priced at US$1,290 (S$1,839.40).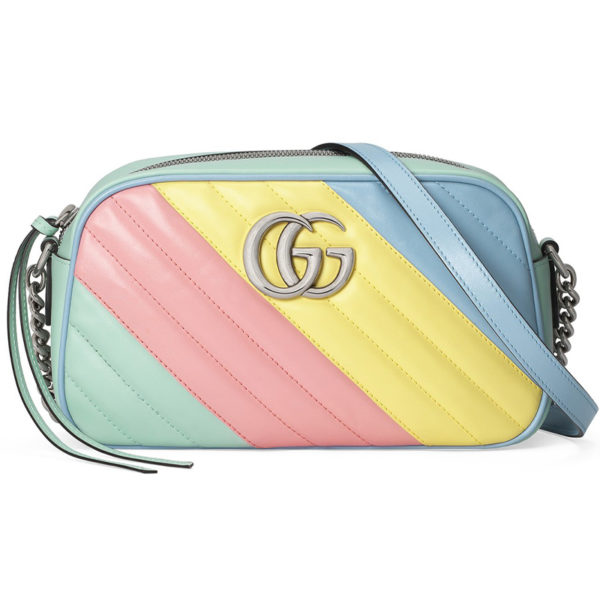 The compact bag is also in a rainbow ensemble of colours with the luxe leather and double G hardware that is iconic of Gucci items. This particular bag retails for US$1,390 (S$1,981.29).
Store your essentials in this bag for a fuss-free brunch date.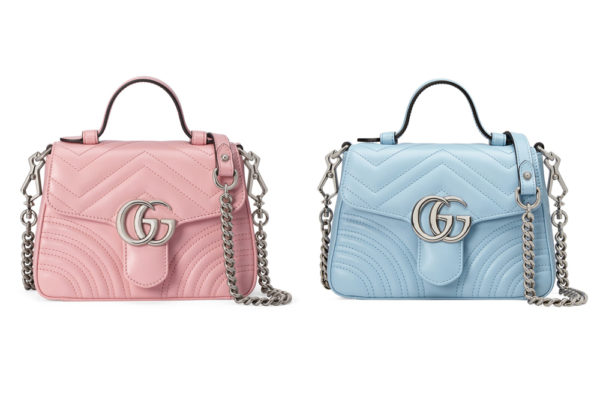 The Gucci GG Marmont mini top handle bag has a flap closure and top handle for the rich tai tai look. It also features the detachable metal chain for additional punk vibes. The bags are priced at US$1,980 (S$2,823.27) and measure 20.32 x 15.24 x 7.62 cm.
Rainbow Gucci GG Marmont Bags Are Now Available
Gucci GG Marmont bags are in pastel and rainbow colours for their 2020 pre-fall collection. Elevate your style or surprise your mum on Mother's Day with these luxurious yet adorable bags available on the Gucci website.
Also read:
Louis Vuitton's Mini Monogram Bag Is Small In Size But Big On Style
All images courtesy of Gucci.