Chanel Mini Vanity Case Bag
Only those with eagle eyes would have spotted the new Chanel mini vanity case bag. The bag is not much larger than the size of the model's hand but we all know it's not the size that matters. It's how you use it.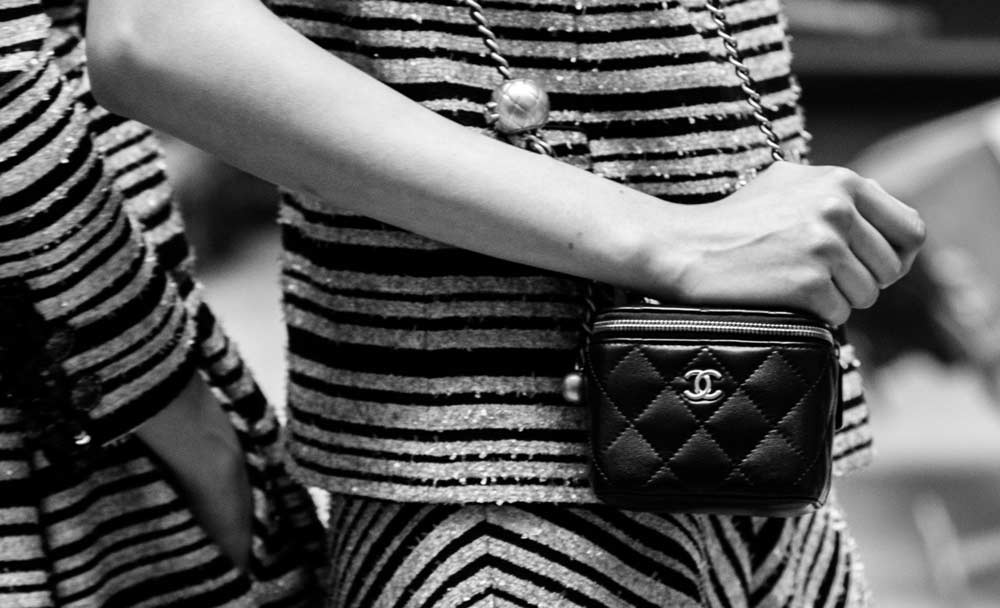 Source
The petite carrier debuted on the runway of Paris Fashion Week at Chanel's Spring Summer 2020 show in October last year. 
Since the spring/summer collection is set to arrive in stores soon, fans of the bag should keep their eyes peeled to Chanel stores in Singapore—you might just need some help spotting it on the shelves given its miniature size. 
Chanel's mini bag design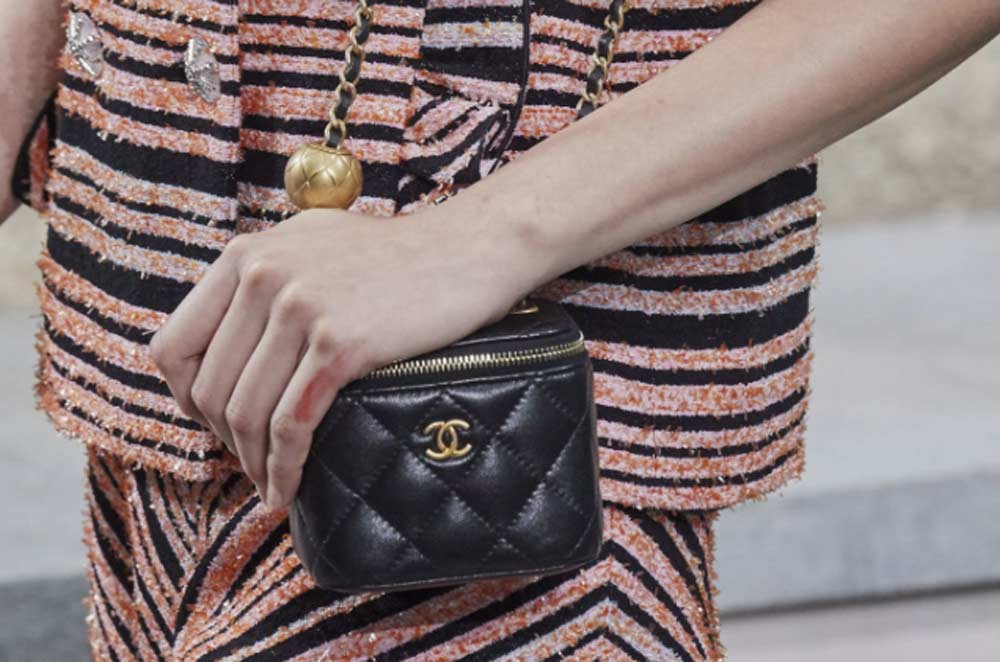 Source
The design takes the boxy shape of Chanel's vanity cases. It is in a classic black and gold, which means that it will remain stylish beyond 2020. The leather body of the bag is quilted in a diagonal pattern, so it will feel as luxurious as Chanel's coveted flap bags or Boy Chanel bags. Moreover, there is an additional gold ball on the strap for an extra bling effect.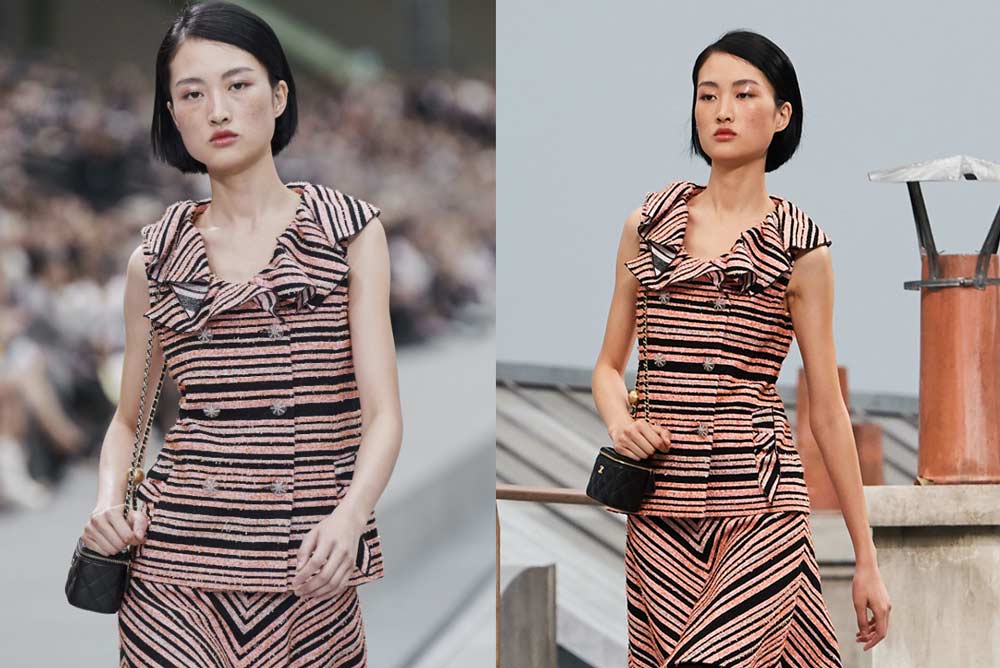 Source, Source
The appeal of the design is how small it is and will be perfect for girls who like to travel light. It should fit your credit cards, a lipstick, your phone and AirPods. 

Source
The other vanity cases that are already on Chanel's site are slightly bigger and unavailable in the brand's classic black and gold colours, so this small-sized beauty might be worth your wait. 
Also read:
Karl Lagerfeld's Death Marks The End Of An Era When People Stayed At Their Jobs
Chanel Spring Summer 2020 collection
The Chanel Spring Summer 2020 collection is Virginie Viard's first ready-to-wear collection for the French luxury label. She took over the reins of the fashion house after its previous creative director, Karl Lagerfeld, passed away last year. The SS20 show continued Chanel's tradition of having outlandish presentations at the Grand Palais in Paris.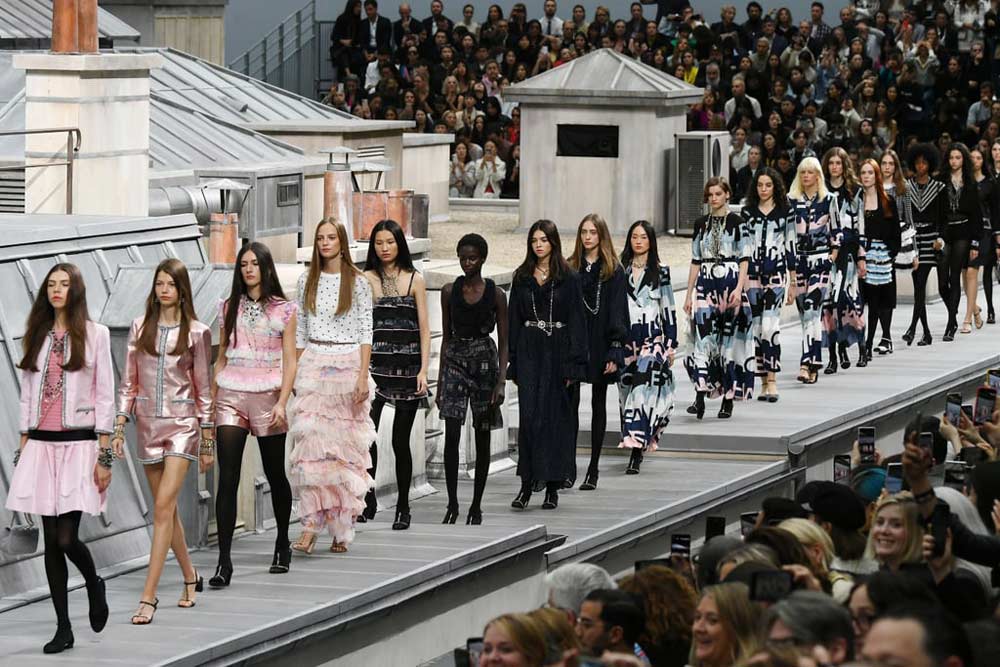 Source 
The Grand Palais was transformed into a rooftop runway where models strutted out wearing Chanel's new collection. The quirky setting reminds us of the chimney-sweeping dance sequences in Mary Poppins.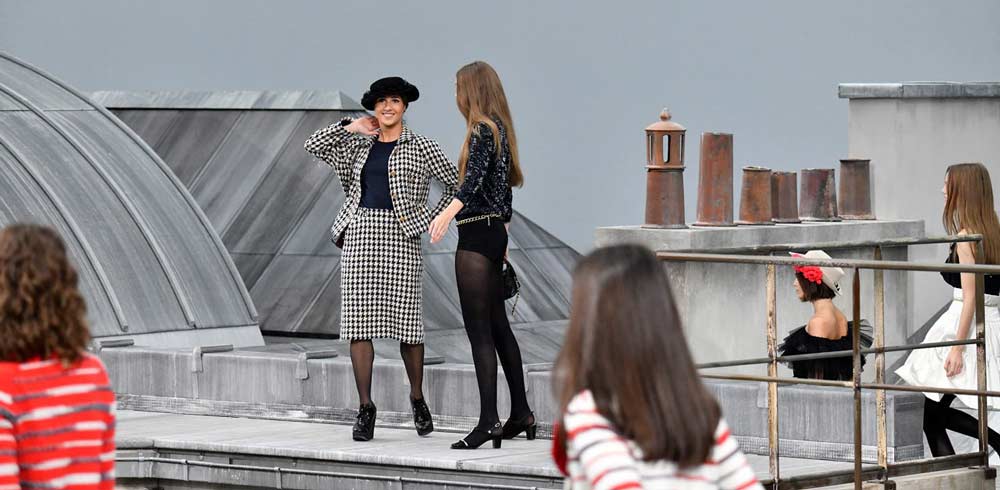 Marie S'Infiltre crashed the Chanel SS20 show
Source
Unfortunately, the show did not go off without a hitch. French YouTuber Marie S'Infiltre infiltrated the runway dressed in a tweed suit and hat, only to be escorted out by model Gigi Hadid and the security personnel.
New Chanel Mini Vanity Case Bag Is The Definition Of Petite Luxury
First, Louis Vuitton's mini backpack and now the Chanel mini vanity case bag: is small the new big for 2020? These petite but luxurious goods will keep your closet tidy but filled with luxury for the new year.   
Also read:
Louis Vuitton Has Mini Backpack And Bumbag Bracelets So You Can Party Hands-Free