Gucci Pillow Backpack
Jostling in crowded carriages on the way to work is annoying, but it's a different kind of hell when you have to take the green line from east to west. We feel your pain, and it seems Gucci does too.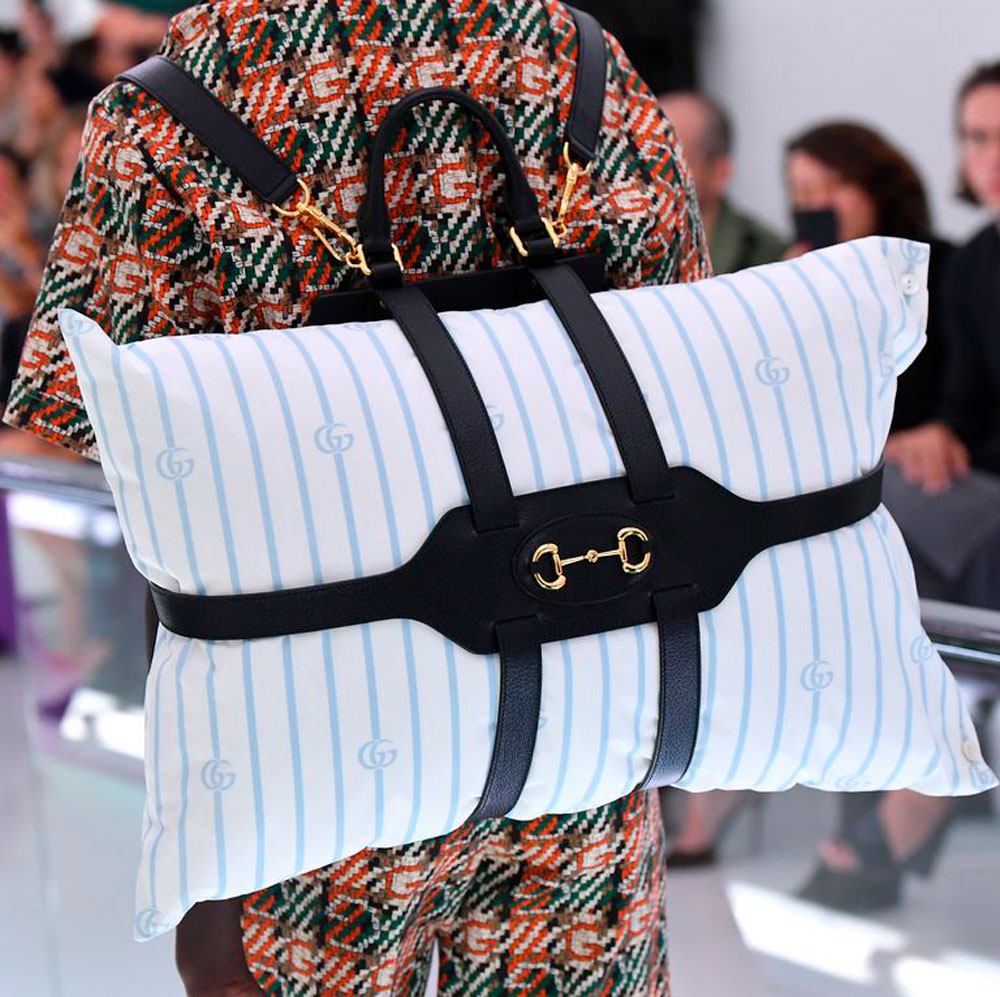 For its latest SS20 runway show, the luxury brand sent out the most meme-worthy item: a Gucci pillow backpack. The large pillow is strapped with a black leather harness, topped off with Gucci's signature gold horsebit hardware in the centre.
This ain't a typical pillow you'd find at a department store, though. Gucci's comfy pillow has the brand's monogram among the blue stripes for an atas touch.
Gucci's pillow backpack puts a fun twist on its classic satchel, so you can rest your head on it once you've found a seat on the train. Try not to occupy the reserved seats, please.
Lipstick holsters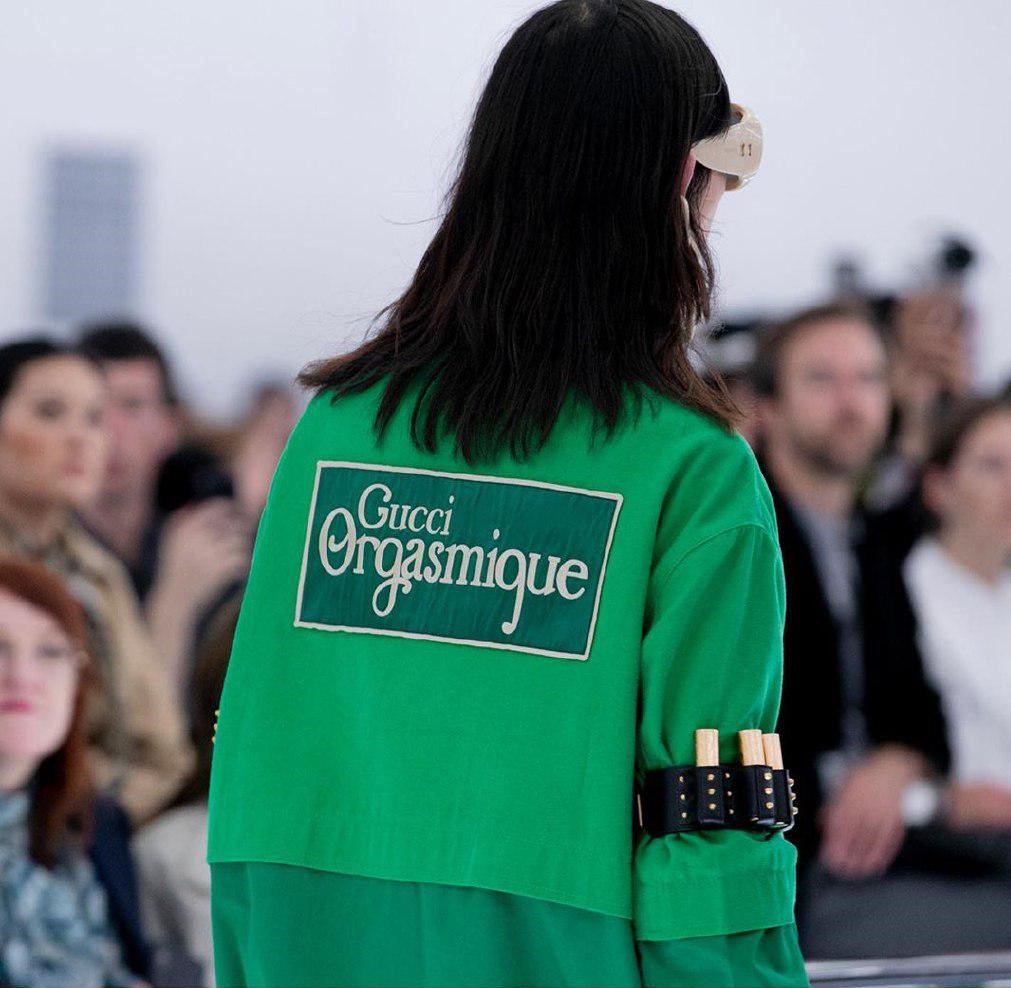 The pillow backpack wasn't the only quirky item spotted on the runway. Alessandro Michele, Gucci's creative director, has also created lipstick holsters for your arms.
Models on the travelator runway wore black leather cuffs to show off Gucci's very own lipsticks. The combination is perfect for after-meal touch-ups. In case you didn't know, Gucci Beauty's lipsticks are now available in Singapore.
Also read:
Gucci Makeup Is Now Available In Singapore Starting With 58 Lipsticks At Takashimaya
Eyewear with oversized chains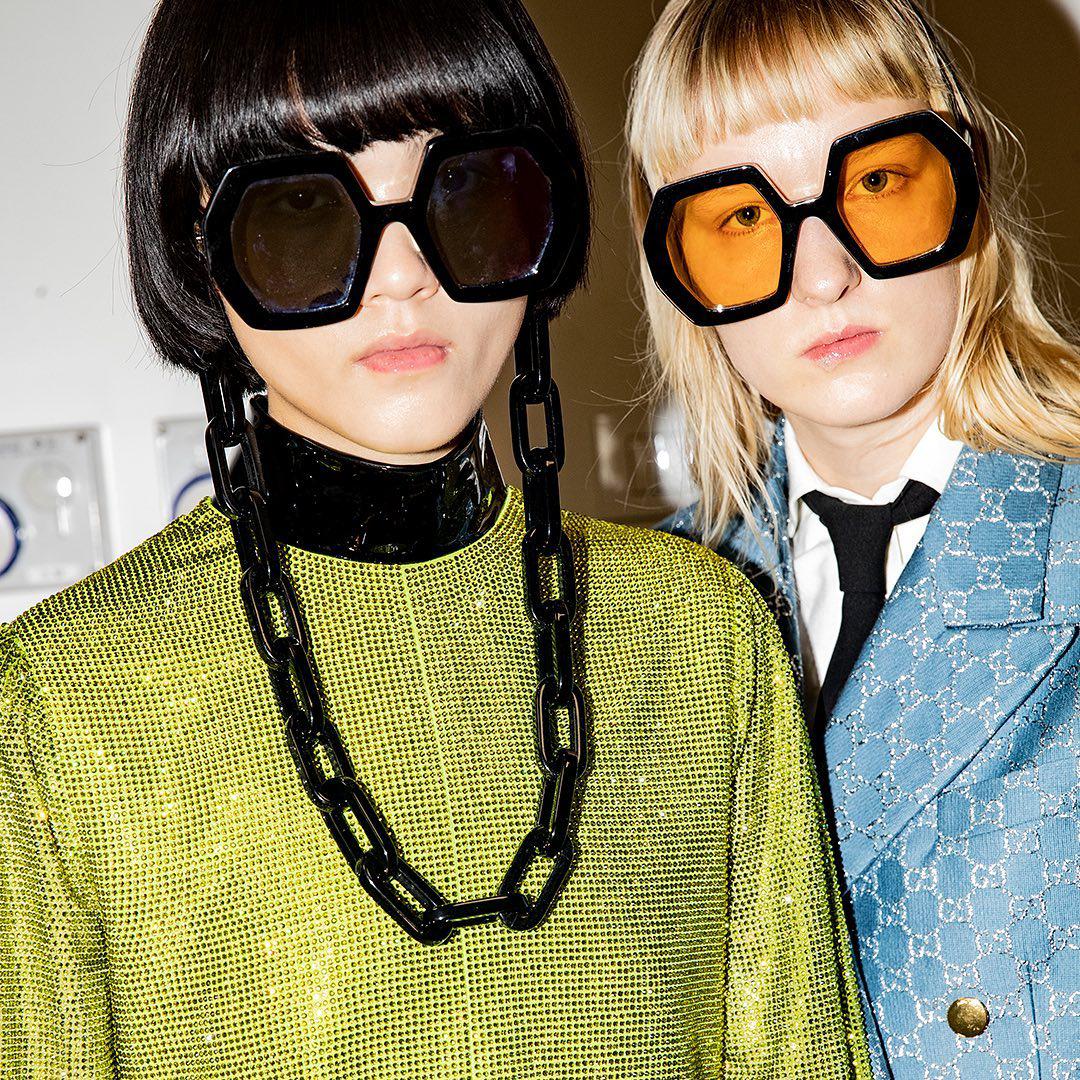 Of course, the eccentricity doesn't stop there. If the Gucci pillow backpack is too big and lipstick holsters just aren't your thing, there is a more wearable accessory for you. These large Perspex shades with chunky chains will make sure you never lose your sunglasses again.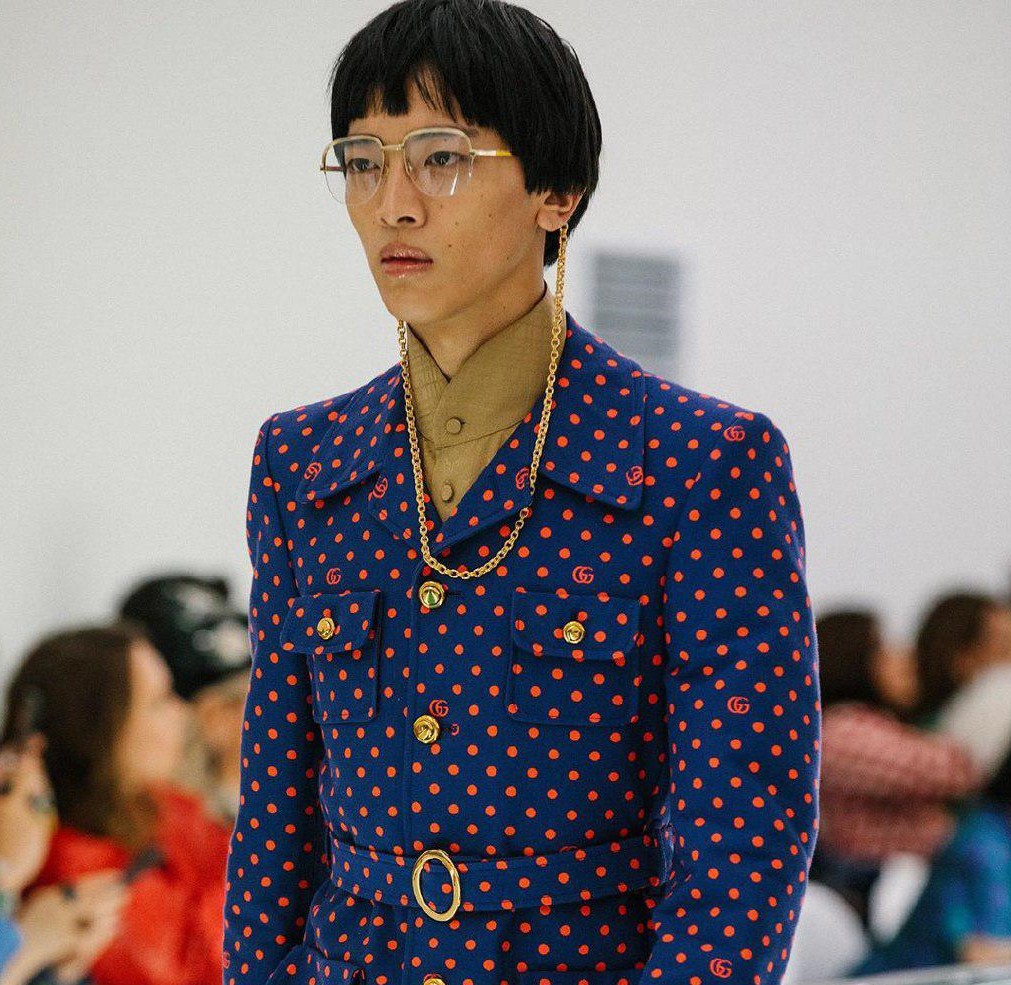 Our hypebeast ah mas and uncles would most definitely approve of these gold frames with metal chains.
Kinky accessories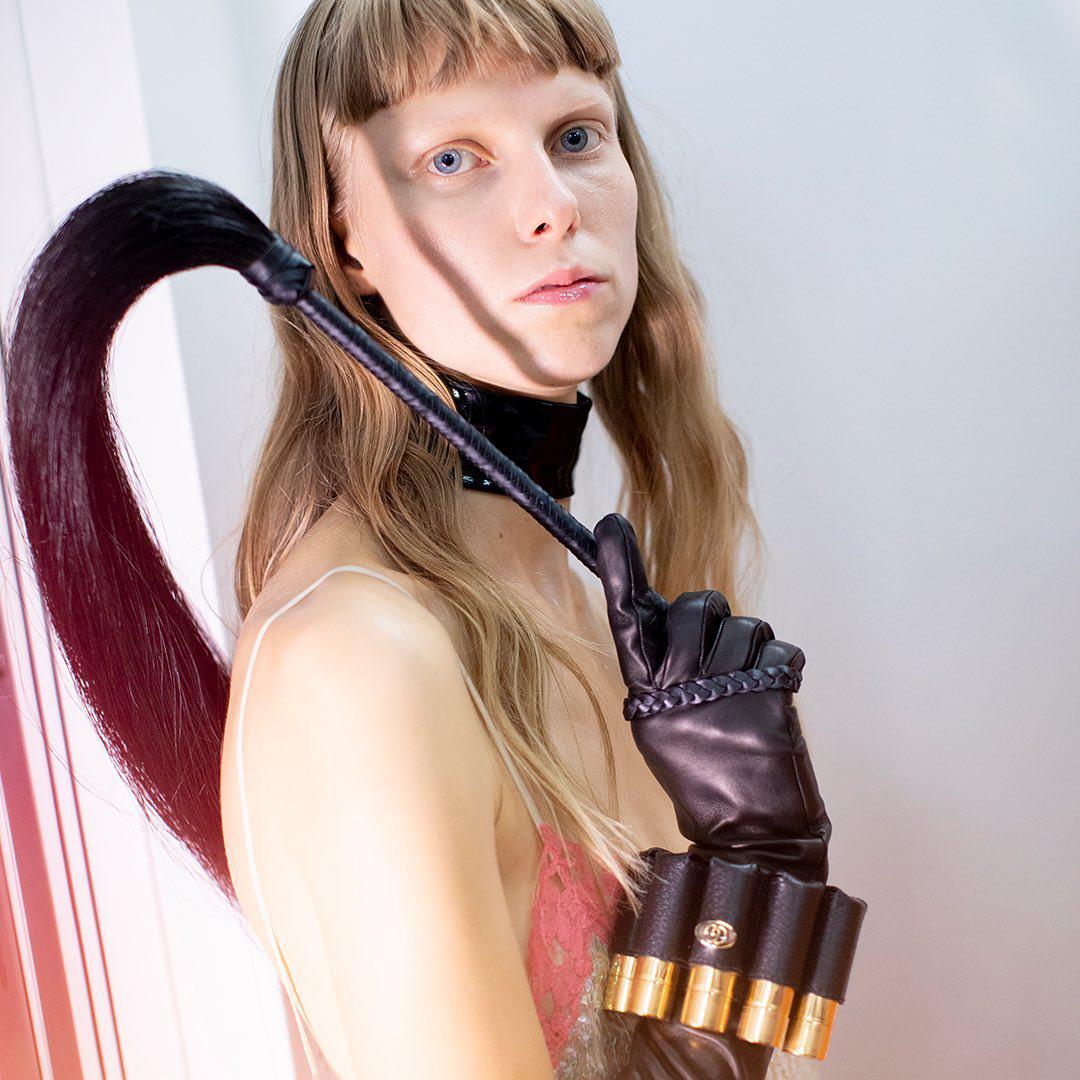 If you're feeling a little kinky, the collection also featured black vinyl chokers, fly whisks and riding crops, so you can tap into your S&M side.
Gucci's SS20 Collection
Alessandro Michele has outdone himself once again with his SS20 collection, especially with the Gucci pillow backpack. Check out the entire collection and see his other creations on the brand's website.
Also read: