Ah-Ma Fashion Is An Icon Of Singapore
You know the look: A matching two-piece set, a light fabric, usually in floral print.
An outfit that can be worn at home, to the market, to weddings.
To me, ah-ma fashion is as quintessentially Singaporean as the SQ girl outfit—and even though I'm definitely not an elderly Chinese lady, I'm obsessed with it.
Why I love ah-ma fashion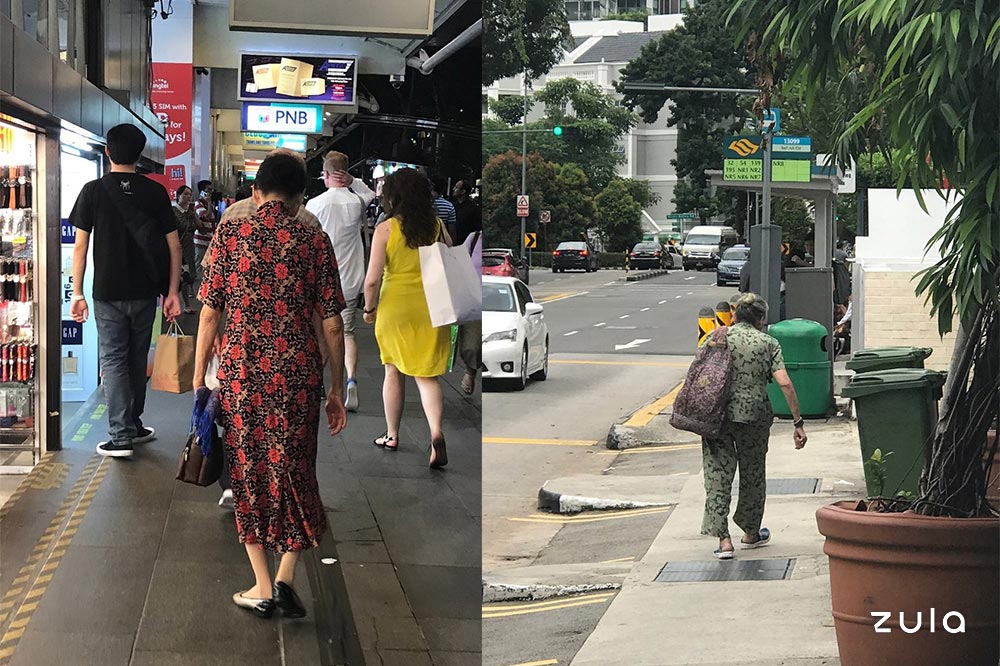 Floral two-piece sets as a skirt suit (left) and pantsuit (right)
Don't get me wrong. I'm not wearing floral two-piece sets out as everyday wear.
But oh, how I wish I could.
Ah-ma fashion is the epitome of effortless chic. It's comfortable, practical and versatile. It's casual, yet sophisticated. Best of all, it's "I woke up like this", without looking like you just rolled out of bed.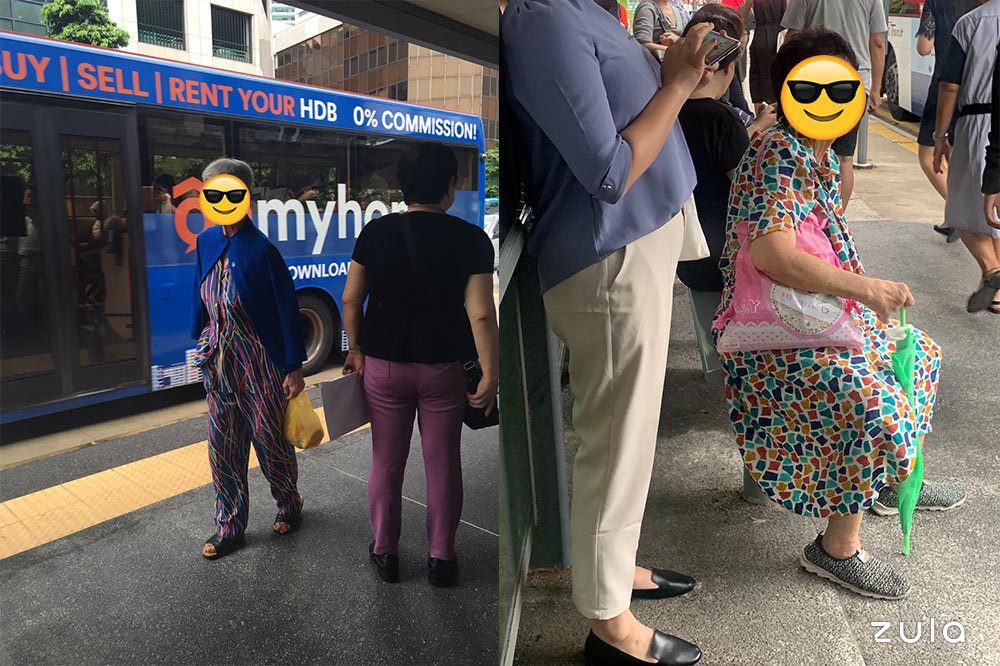 This is what commuter-chic looks like
It's not surprising that I love ah-ma fashion. One of my favourite trends of all time is the pyjamas-as-daywear look. Think: button-down pyjamas shirts and pants, kimonos, silk robes… basically anything that will have the person next to you on the MRT wondering if you forgot to change before you left the house this morning. 
And while I have to make sure to style the look correctly with the right accessories, ah-mas never have to worry about that. Because ah-mas are badass and own whatever look they are wearing.
Also read:
16 Weirdest Advice Singaporean Girls Received From Superstitious Grandmas And Whether Or Not They're True
Different types of ah-ma fashion
If you've ever seen an elderly person crossing the road or even grocery shopping, you'll have witnessed their badass side. When they want something, they take no prisoners. Woe to anyone who stands in their way, be it the traffic light or the xiao di trying to sell them fruit at what they deem an unfair price.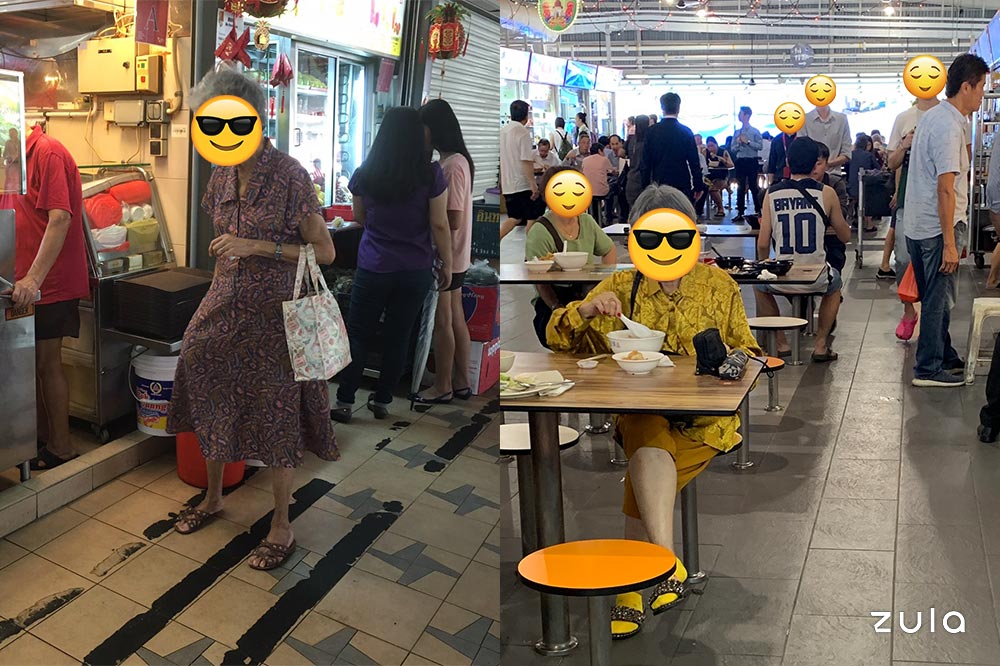 I wouldn't mess with these women
Ah-ma fashion is the perfect uniform to wear while being a boss ass bitch. Why? Because it's deceivingly nondescript. I mean, how could you say no to an elderly woman in florals, who dresses just like your own grandma?
But not all ah-ma fashion is about camouflage.
There's no chance of blending in wearing another key ah-ma outfit: the sleeveless midi-to-maxi dress in a tropical floral or batik print. Again, you know exactly what I'm talking about.
This dress packs a punch visually, but the best part is that its wearers seem like they couldn't care less about the sometimes garish colours. To them, it is all about maximum ease and comfort. It's cheery, it's cooling, it's convenient; what's not to like?
Different styles of ah-ma fashion
There are also those ah-mas who embrace their individuality by taking their matching abilities to another level. This can take the form of two extremes.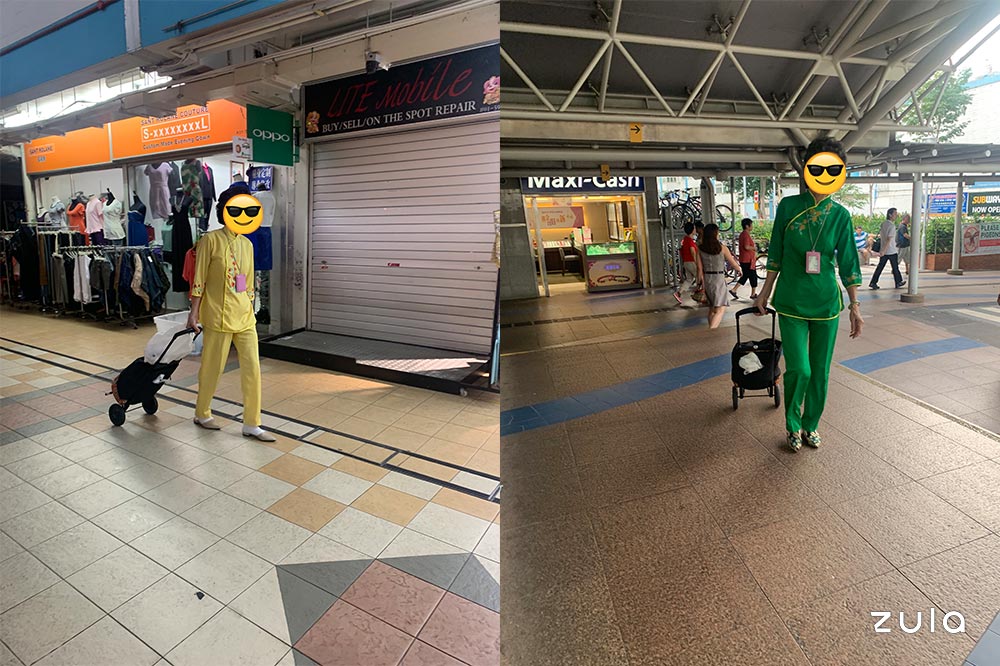 Yes, I'm essentially stalking this ah-ma
Exhibit A is the kind of ah-ma who carefully matches every element of her outfit. Case in point: this elderly lady whom I bump into about once a week on my way to the office. Each time I see her, she is in a different monochromatic two-piece set with matching mules, topped off with impeccably coiffed hair, and a trolley bag. She looks classy, confident; a woman on a mission.
Exhibit B is the kind of ah-ma who mixes prints and colours with wild abandon. A red floral top with striped pants? Why the hell not? These women look cool,  carefree; and couldn't care less about what anyone might have to say about their outfit, thank you very much.
But be it matching or clashing, one thing is the same: These ah-mas are rocking looks that are iconic to Singapore, and should be celebrated.
Ah-Ma Fashion Is Iconic In Singapore
Ah-ma fashion transcends trends; it shows us older women have no fear. There's a freedom that comes with having lived and experienced so much in your life, and it comes through in their choice of clothing.
Whether they're wearing a sleeveless batik dress to the market for breakfast with their friends, or a formal floral two-piece set to a wedding surrounded by their nearest and dearest; they are representing a slice of Singapore without even realising it. It's time the rest of us recognised it and give ah-ma fashion the credit it deserves.
Also read:
Cover image (middle): Source