Haidilao Instant Noodle Bowl
We all have those nights we crave a little something savoury before bed. And while your friend's supper jio sounds tempting, sloth mode means you'd rather stay home to watch trashy reality shows. The solution to your midnight munchies? Homemade instant noodles.
And to make things much easier, Haidilao now has an instant noodle bowl to help you perfectly time, cook and drain your ramen noodles. Time to take your late night feasting to the next level. 
The bowl
The bowl itself is coloured black with brown zig-zag patterns all over the base, an iconic Haidilao design. Meanwhile, the cover is a bright fire-truck red with a handle shaped like a chilli padi that doubles as a timer.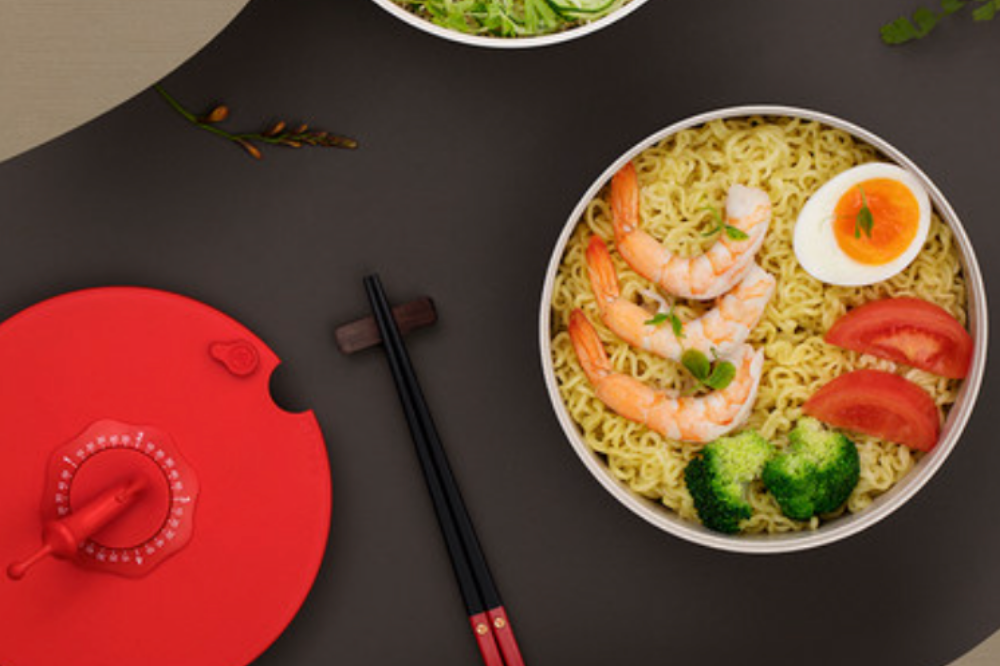 The bowl's base can hold up to 1.25 litres, so you can whip up your favourite instant noodles and still have space to add ingredients like eggs and veggies.
The best part of the bowl – it's microwavable. This means you can mix together the noodles, seasoning and water, pop it in the microwave and just a couple minutes later, the noodles will be cooked and ready for your feasting sesh. 
If you've opted for a dry version of noodles like mee goreng or Samyang, the lid has an opening to make draining the water out easy peazy. Now, you don't have to worry about a single noodle going stray as you empty the bowl. 
The timer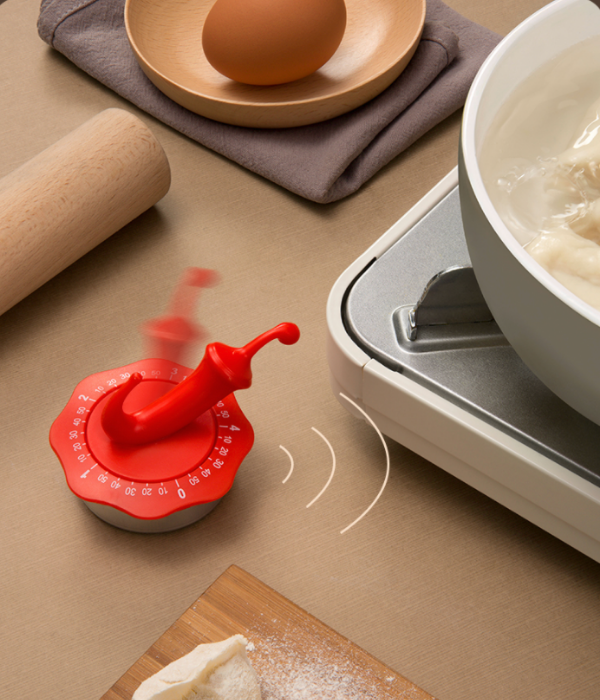 The chilli padi timer, which can be fit into the lid, helps you keep track of just how long you have to cook the noodles. Aside from its unique design, the timer also rings – so you can set it based on just how spongy you want your noodles to be or even measure the time it takes to boil some eggs to accompany your ramen.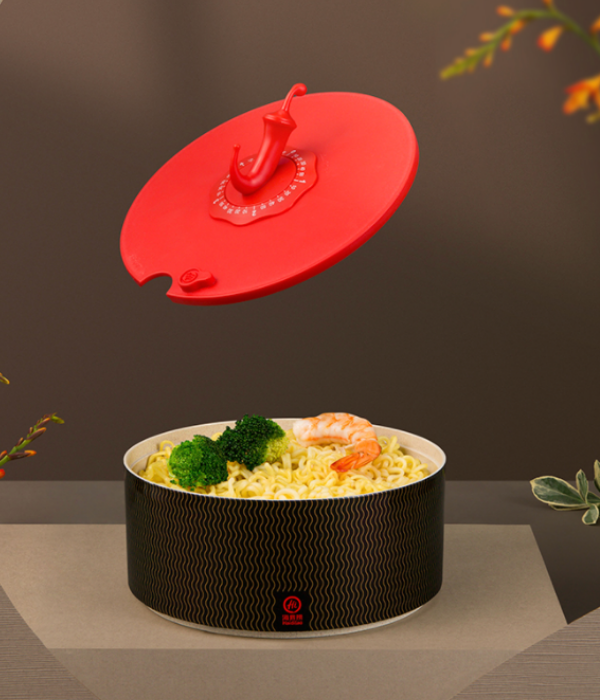 Once you're done, just store it back into the cap and get to slurping up the warm, savoury meal that's now fully prepped. 
The bowl is priced at ¥29.90 (~S$6.25) and can be purchased via Tmall, which ships to Singapore. 
This Haidilao Instant Noodle Bowl Will Help You up You Stay-At-Home Supper Game
While making instant noodles at home is minimal trouble, why not make it even easier on yourself with this Haidilao instant noodle bowl. On days you're too lazy to stand by the stove, all you have to do is fill the bowl with the noodle packet contents and let the microwave do the rest. 
All images courtesy of Tmall.
Also read:
This All-In-One Toaster Serves As A Kitchen Genie Lamp By Doubling As A Rice Cooker, Steamer & Grill