Hair Loss Myths & Facts
Throwback to the days when you were denied a bowl of instant noodles after coming home from school because your mum claimed that MSG makes your hair fall. As with all health-related concerns, there are all sorts of speculations about the causes of hair loss. But how do we know which are urban hair loss myths and which are actual facts?
To get to the root of the problem, we decided to go straight to the hair and scalp experts at TK Trichokare. If you're not familiar with the term, "trichology" refers to the scientific study of scalp and hair health. Derived from the Greek word "thrikos", "trichos" refers to anything related to hair. A trichologist, therefore, is a hair and scalp specialist trained in life sciences who studies hair and scalp problems in a holistic way.
Read on to find out which theories a trichologist debunked as hair loss myths and which were confirmed as facts, as well as tips on how to properly treat damaged hair.
1. MSG can lead to hair loss

The acronym 'MSG' (aka monosodium glutamate) carries a lot of negative connotations. But are our mums right in claiming that it can cause our hair to fall out?
Verdict: No. There is no proof that MSG causes hair loss. However, following a well-balanced and healthy diet can provide your body with essential nutrients to help prevent hair loss. Opt for foods that are rich in protein and vitamin B such as eggs and leafy greens.
2. Daily hair washing causes hair loss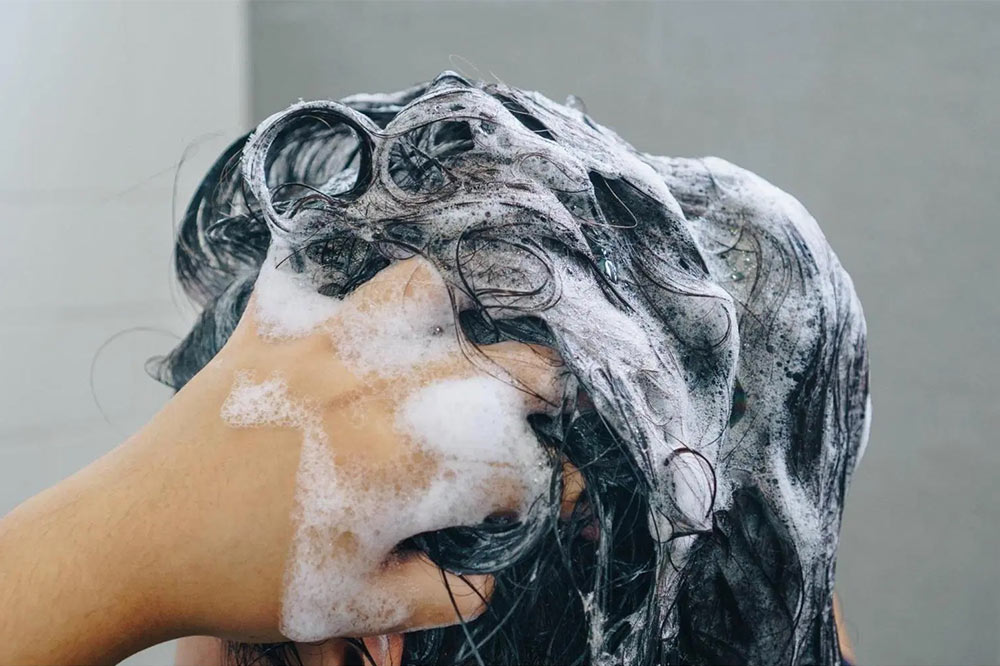 Beauty gurus claim that washing your hair daily strips it of natural oils and leads to hair loss. Is it really a bad habit to wash your hair every day?
Verdict: No. Washing your hair every day helps to get rid of all the dirt, pollutants and excess sebum that have accumulated on your scalp.
3. Wearing hats can suffocate the hair follicles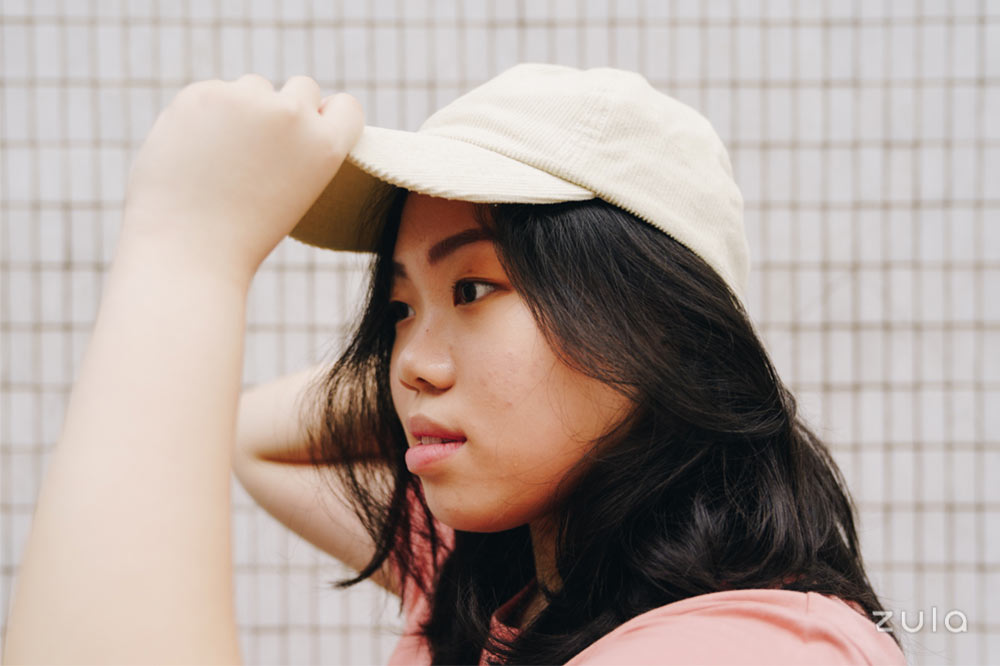 After wearing a hat or cap, it's common to find dislodged strands of hair. Should we be worried about whether our headgear is causing hair breakage or suffocating our follicles?
Verdict: No. Unless it is extremely tight, wearing a cap or a hat will not cause hair loss, so go ahead with your fashion ventures.
4. Tying your hair up the same way every day can encourage hair loss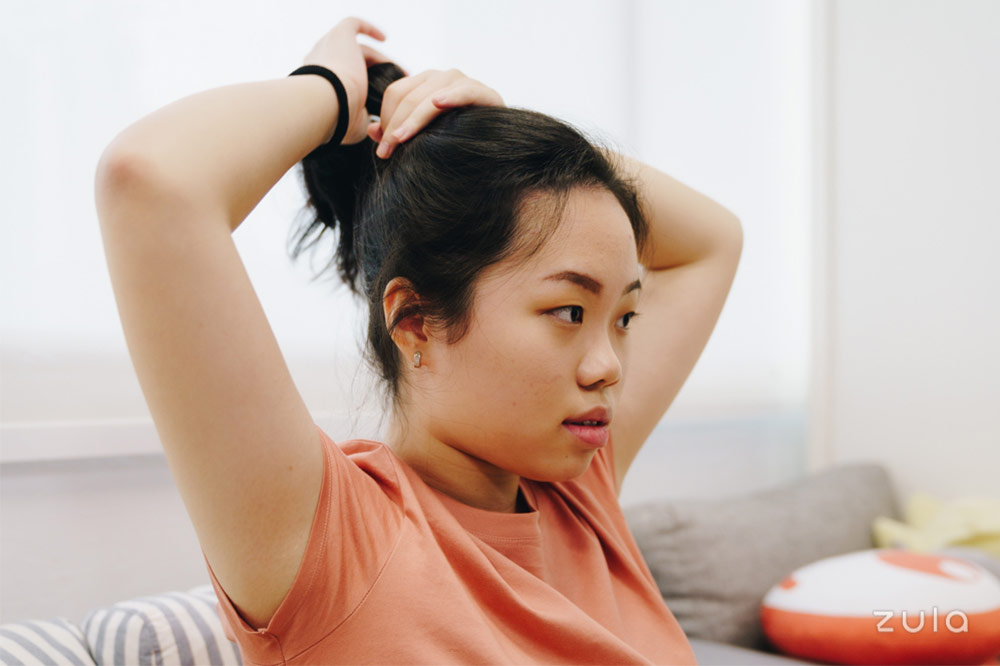 Tying your hair up daily is a convenient habit in Singapore's climate. However, will it result in a receding hairline and hair loss in the long run?
Verdict: Yes. Tying your hair too tightly and pulling back your hair in a ponytail every day can lead to traction alopecia, which is gradual hair loss resulting from repetitive pulling or tension of hair. Work around this by tying your hair loosely for short periods of time, and frequently changing where you part your hair.
5.  Overexposure to sunlight causes hair loss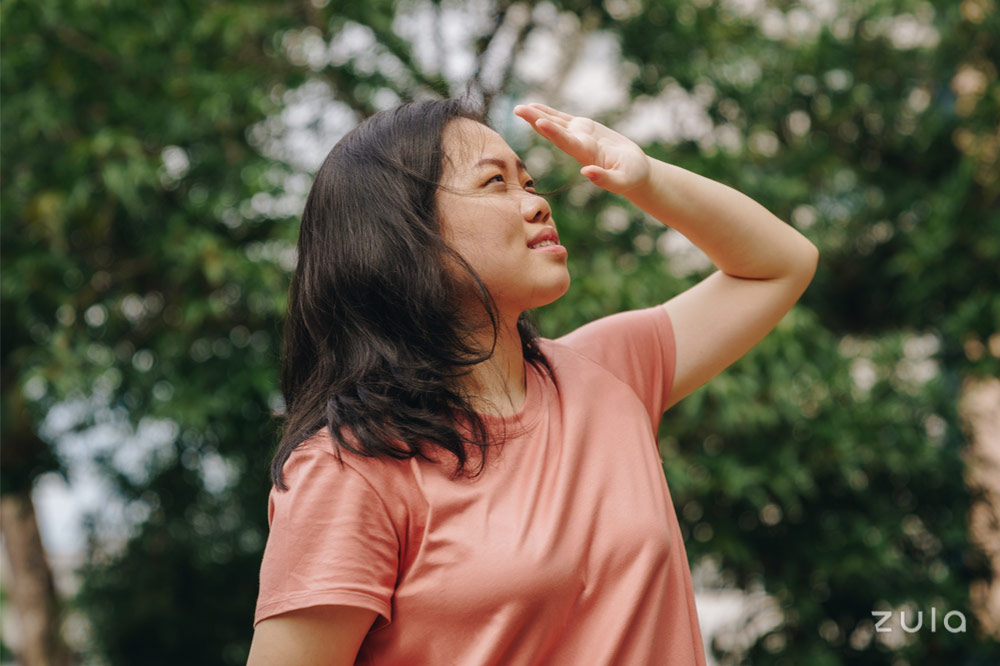 Change might be the only constant in life, but so is the sun for us Singaporeans. Does being exposed to the sun every day lead to hair damage or loss?
Verdict: Yes. Prolonged exposure to the sun allows UVA and UVB rays to damage the hair cuticle and shaft, leading to hair loss. Cover your hair with a hat or an umbrella when out in the sun for extended periods. If hats aren't your thing, try a hair serum containing SPF. 
6. Over-combing will cause your hair to fall out more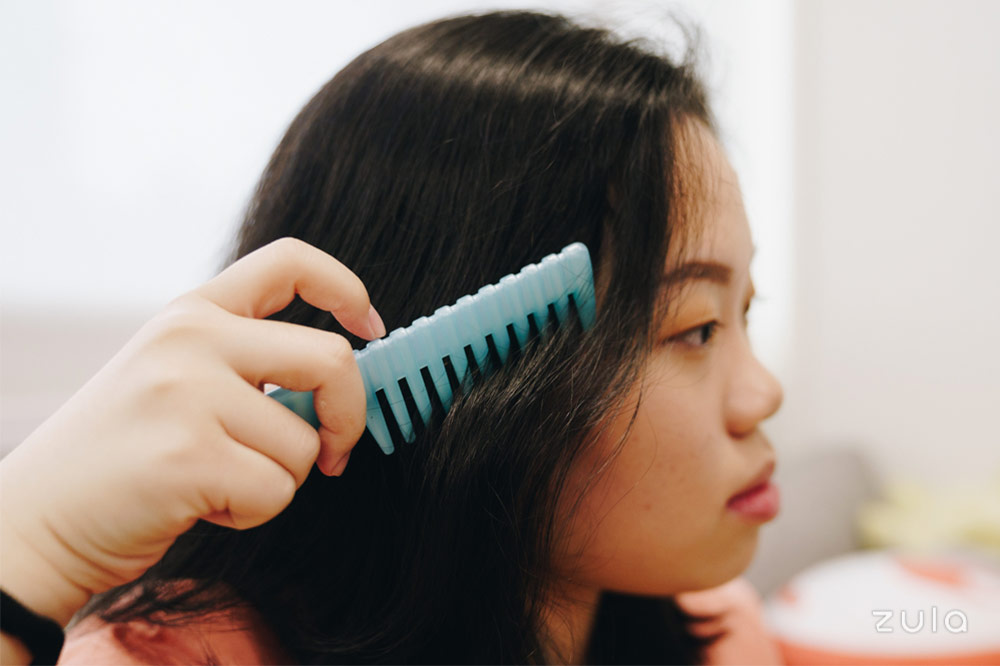 Running a comb through a head full of tangled, knotted hair often feels like you're tugging at your roots. Is over-combing your hair as harmful as it feels?
Verdict: Yes. Resist the urge to start combing your hair whenever you look in the mirror and keep your comb count to a maximum of twice a day. It is also advisable to start from the ends and work your way up to the roots, and be gentle to prevent breakage or scalp irritation. 
TK Trichokare hair treatments 
To our surprise, many of what we thought were mere hair loss myths turned out to be facts. Even if you don't have existing issues with your hair, hair loss can be prevented early by going for regular hair and scalp treatments.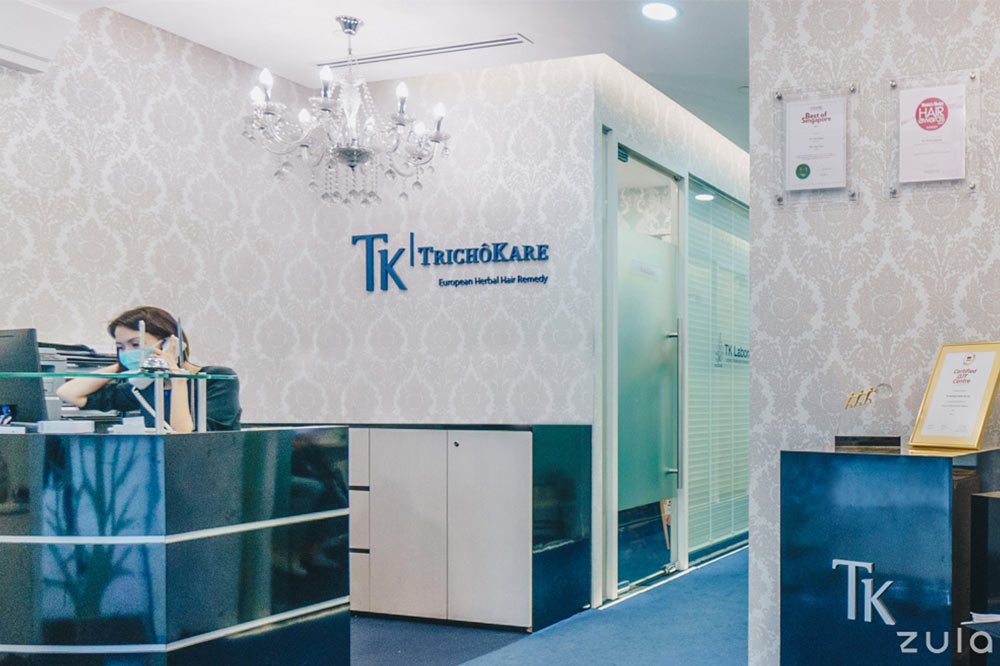 All of TK Trichokare's European Herbal Hair Remedies are customised to address your specific concerns. Each treatment begins with a consultation, where a trichologist or a hair consultant will conduct a hair and scalp analysis.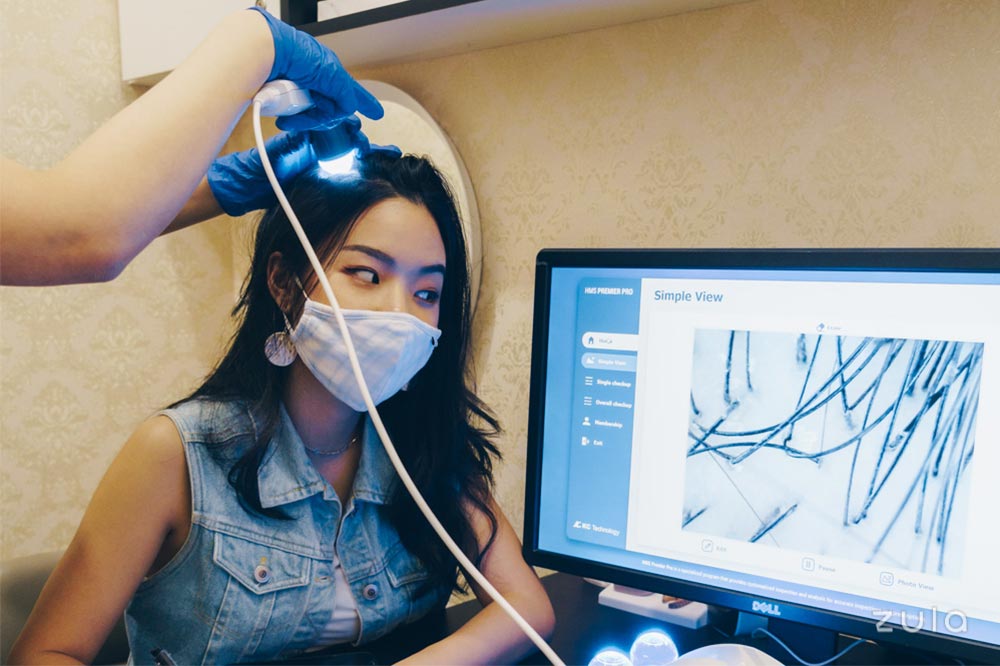 Using a lens that magnifies up to 200 times, the trichologist or hair consultant will analyse your scalp condition. This also allows you to clearly identify improvements after the treatment.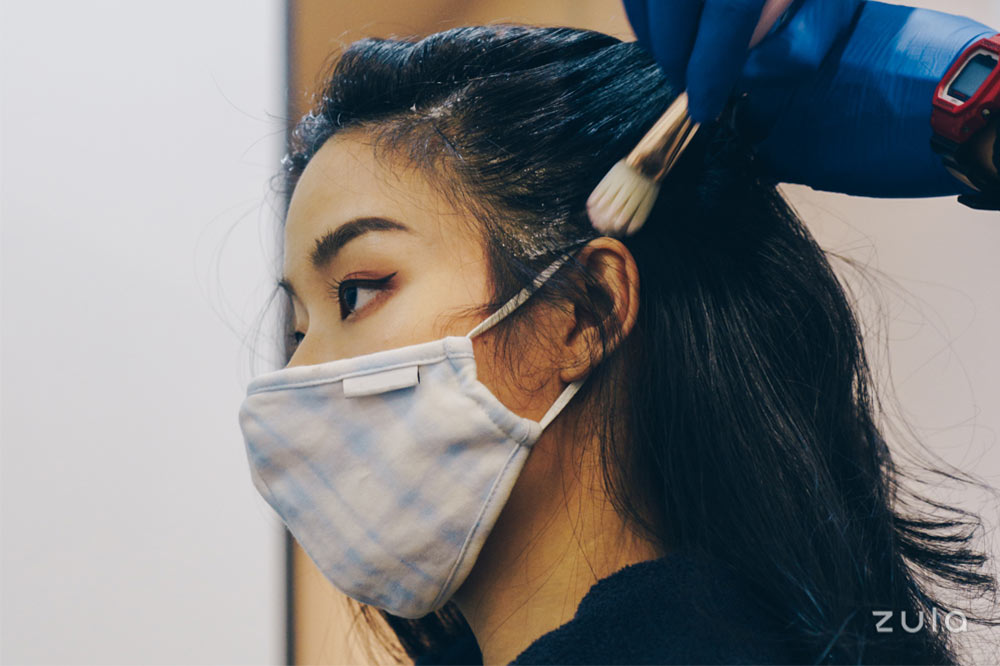 Once the consultation is over, you will be led to the treatment area to begin the treatment process proper. This starts with a customised European herbal scalp masque, which works to detox the scalp by removing impurities and excess sebum.
A revitalising hair bath complete with a gentle head massage follows to restore sebum balance, keep your scalp clean, and keep you feeling refreshed.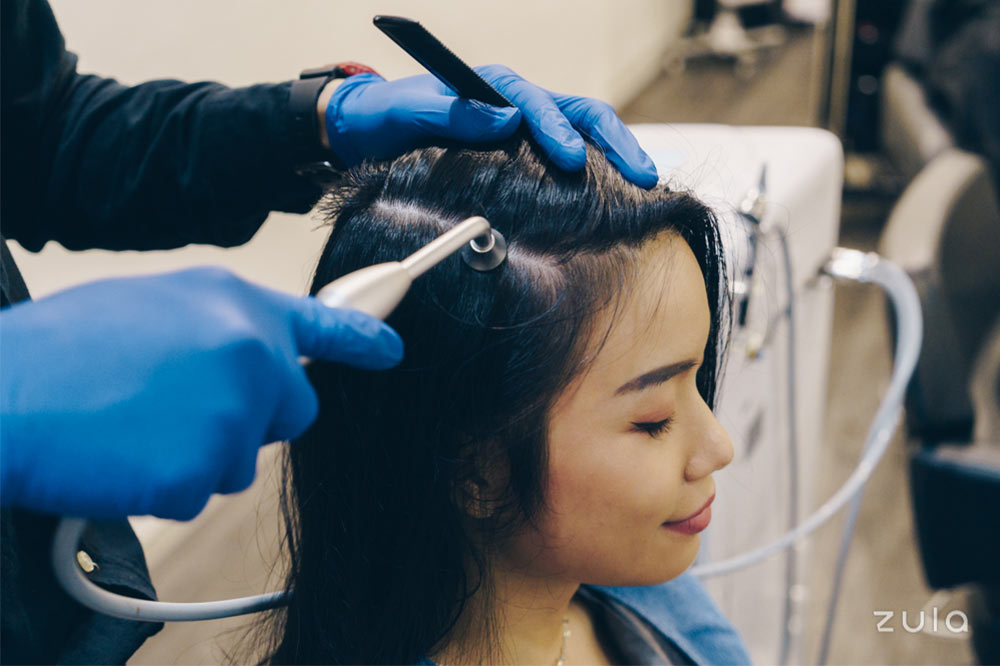 Next comes the TriOxy Treatment, which consists of 3 steps: OxyPeel, OxyJet and OxyNutrient. 
First up is OxyPeel, which helps to remove dead skin from congested pores on your scalp. While hair exfoliation sounds like a novel concept, it is a much-needed step to rid your hair of any impurities stuck in the follicles.
After 15 minutes of letting the OxyPeel work its magic, it's time for the OxyJet to take centre stage. As its name suggests, it's a jet spray that uses 99% pure oxygen to accelerate cell metabolism and improve blood circulation on the scalp.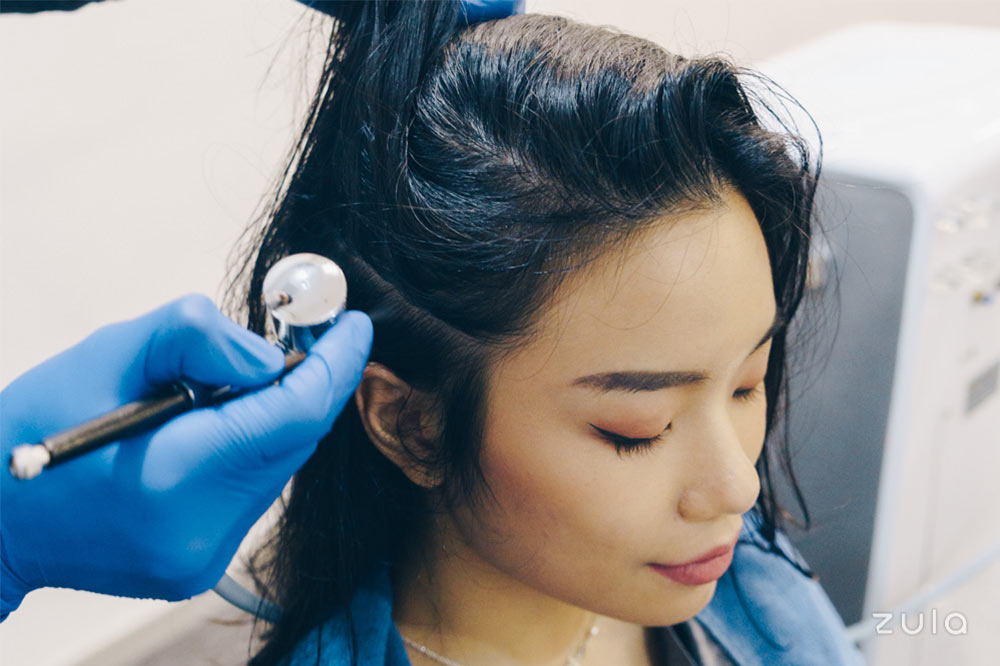 Upon returning to your seat, a hot pad will be placed over your shoulders for an all-round relaxing experience. At the same time, the OxyNutrient ampoule will be applied to your scalp. This step hydrates your hair and scalp, giving them all the nutrients they need.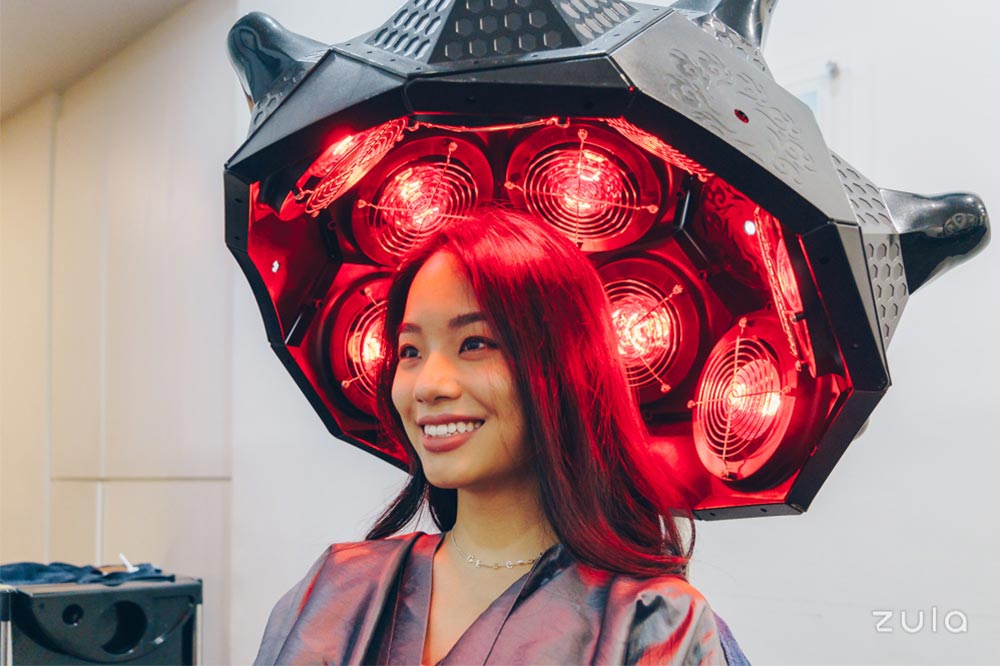 Your hair treatment is also an Avengers movie in disguise. TK Trichokare's Photodynamic Therapy makes use of a light laser technology to regenerate hair, accelerate healing and make you feel like you're Iron Man's lab.
Turn To TK Trichokare To Alleviate Your Hair Loss Concerns
You don't have to wait until you detect any hair or scalp issues before making a trip down to the trichologist. In fact, signs and symptoms usually appear in the later stages when the damages are irreversible. So it's best to get regular treatments as maintenance for your lovely locks.
TK Trichokare is currently having a promotion for its award-winning Advanced Scalp Care & Detox Treatment at $40 nett. So for all who have been holding off a hair care session, here's your chance to get a professional treatment while receiving some freebies, including a hair care kit and HairGro ampoule (worth up to $745). To sweeten the deal, you might even stand a chance of winning a 10.2-inch iPad worth $499 after the trial treatment.
This post is brought to you by TK Trichokare.
Photography by Alaric Sim and Olivia Tan.
Also read:
20 Sex Facts People Get Wrong Including That Women Can Only Experience One Type Of Orgasm