Hands On Film Singapore
With how advanced technology has progressed over the years, now we can easily snap photos or videos in full HD. Sometimes, the footage is even clear enough to zoom into all of the pores on our faces. 
Despite this, many still opt to capture their precious moments via film cameras instead. These often come with a unique nostalgic aesthetic that's simply fun to look at. For those who are interested in owning a film camera or simply want to develop films, Hands On Film is a vintage film store in Singapore with services from $7.
The film store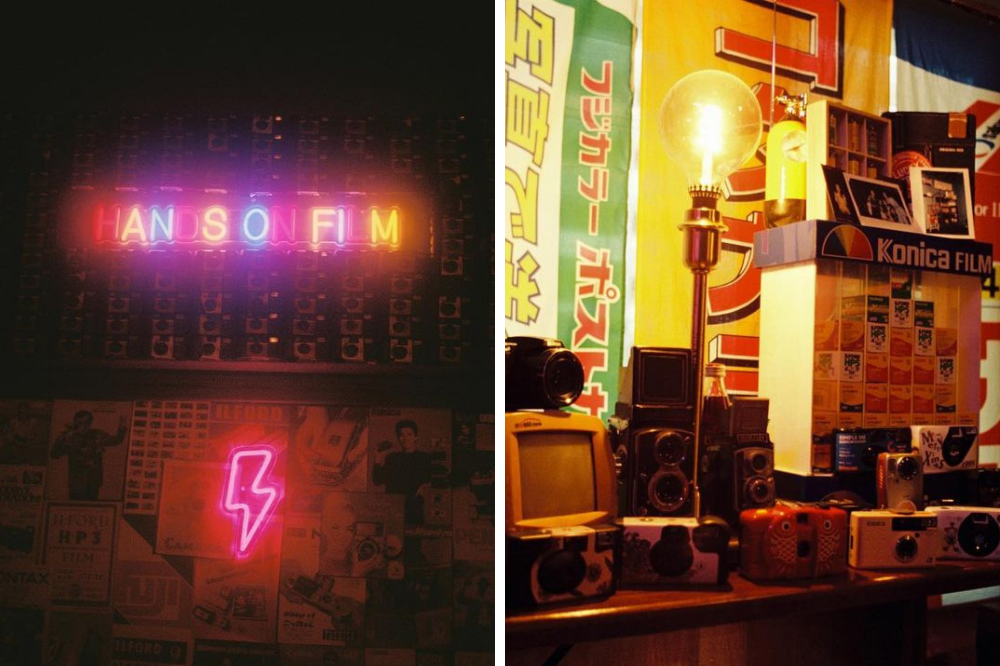 Source
Upon entering Hands On Film, customers will be immediately greeted by a flashing neon sign of the store name. A closer look at this sign will reveal a stack of endless film cameras in the background placed above each other. 
Other aesthetically-pleasing features of the store include old-school posters and a variety of vintage film cameras lined side by side.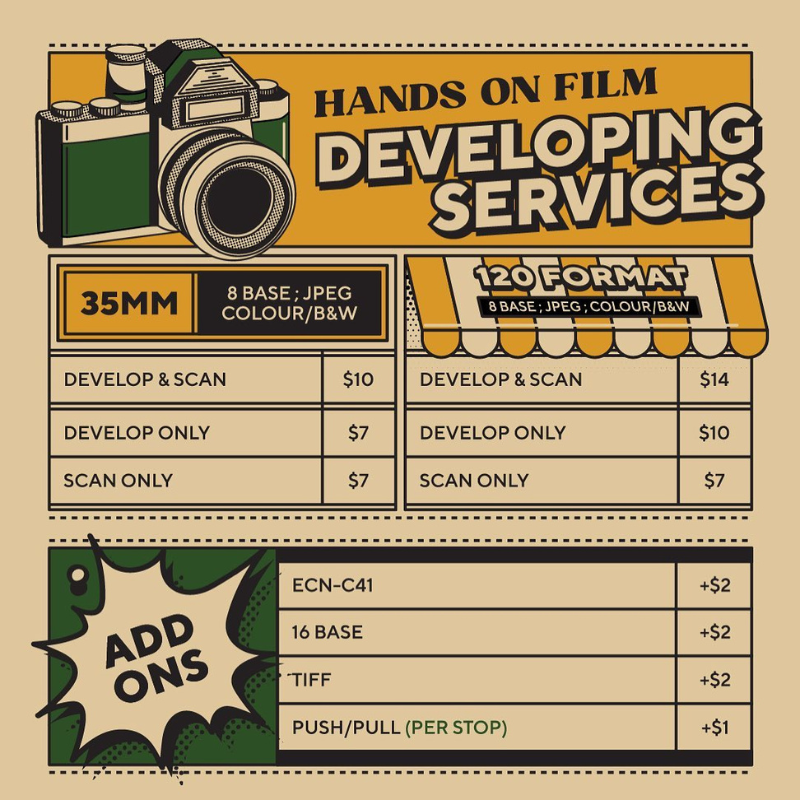 Source
It's no secret that developing finished film rolls can be pretty pricey. But at Hands On Film, services start from just $7, with different add-ons available at affordable prices.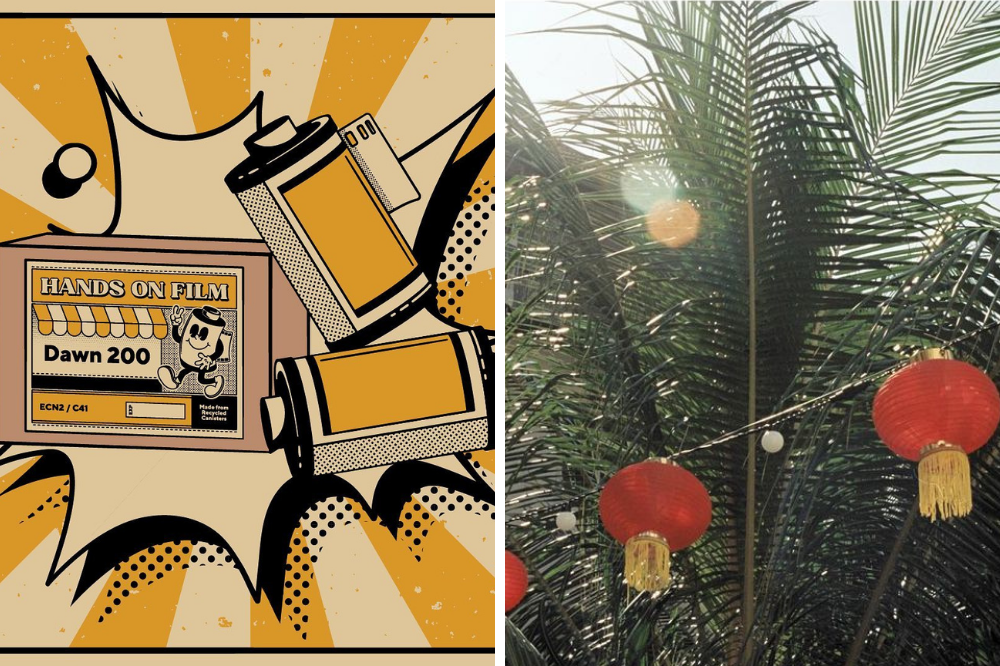 Source
Customers can also purchase the store's exclusive film rolls categorised by different filters. One example is the Dawn 200, which comes with a bright tone that's perfect for capturing memories on sunny days.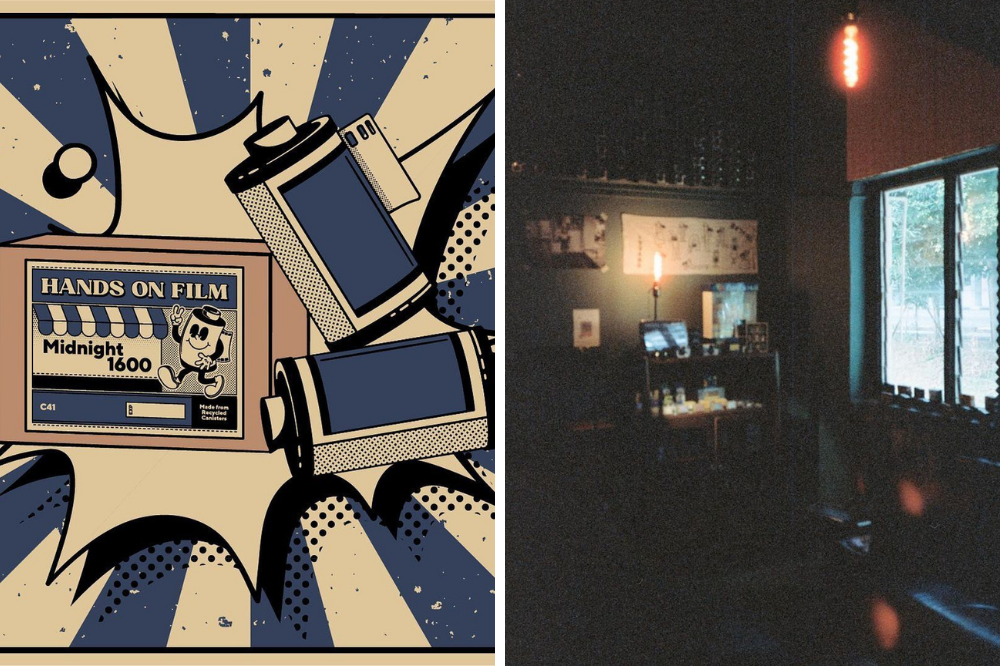 Source
Meanwhile, Midnight 1600 is described as "a film that isn't afraid of the dark", with cooler tones that capture the beauty of the quiet night glow. 
There are eight different types of film starting from $15, and interested customers can also purchase them via Hands On Film's Shopee page.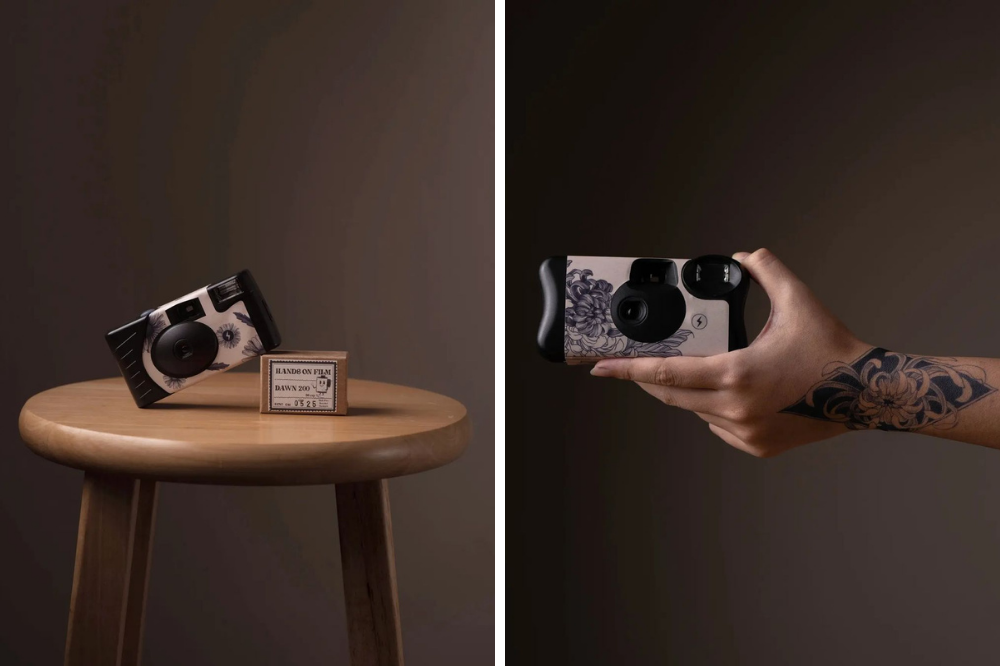 Source
For newbies who are getting into film photography for the first time, feel free to check out the film and digital cameras there. The store features an exclusive disposable camera in collaboration with local tattoo artist Cyann, available in two floral designs of sunflowers and chrysanthemums. 
And if you're all about saving costs and the earth at the same time, the store also offers second hand cameras for sale.
Hands On Film Singapore Is A Vintage Film Shop With Affordable Prices To Save Your Memories
While it's easy to snap pictures on our handphones, we can't deny the fun and uniqueness of film photography. Head over to Hands On Film's Instagram page for more information, and you can also fill in the order form beforehand to make your film developing process easier. 
Hands On Film
Address: 195 Pearl's Hill Terrace, #03-30, Singapore 168976
Opening hours: 11am to 7pm (Mondays to Fridays)ㅣ4pm to 10pm (Saturdays)ㅣClosed on Sundays
Instagram
Also read:
Singapore's LGBT Film Festival Short Circuit On 21 October 2023 Has Short Films & Q&A Sessions