Hello Kitty x Gundam
Two Japanese pop culture icons have come together to commemorate their respective anniversaries in the most adorable—and unexpected—fashion. Science fiction anime franchise Gundam is celebrating its 40th anniversary, while Hello Kitty turns 45 this year. The result of the collaboration between Bandai and Sanrio is 2 limited-edition figures that will make a statement display piece.
The collectible items are now available exclusively at Takashimaya D.S. Read to the end to find out how you can get your hands on the models.
Hello Kitty x HARO (Anniversary model)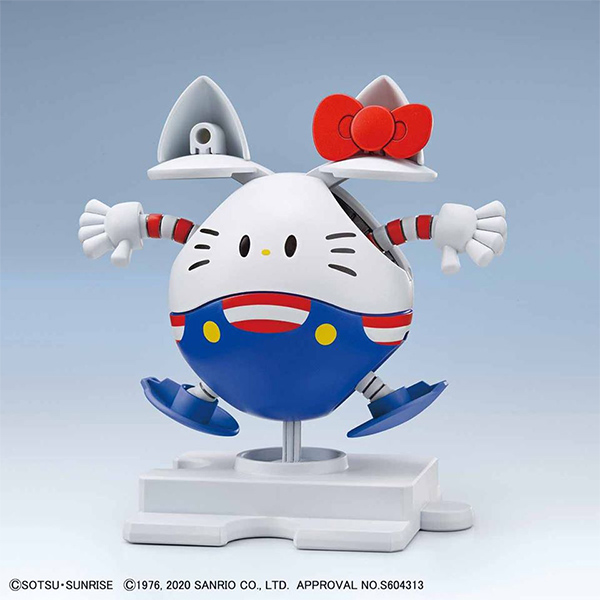 In the Gundam universe, Haro are adorable robot assistants. They are usually in ball form, but have extendable arms and legs, as well as flapping ears.
The collaboration sees Hello Kitty take the form of a Haro. She is wearing a red-and-white striped tee under a blue pinafore. Her extendable arms are also in matching red and white stripes. On the left side of her ears, you'll find her signature red bow.
Also read: 
These Hello Kitty Floats Will Help You Practise Safe Distancing In Swimming Pools & At The Beach
Hello Kitty RX-78-2 Gundam [SD EX-STANDARD]
Hardcore Gundam fans will be aware that the SD Gundam EX-Standard line of model kits was discontinued in 2017. That's why this special edition Hello Kitty x Gundam re-release is so significant.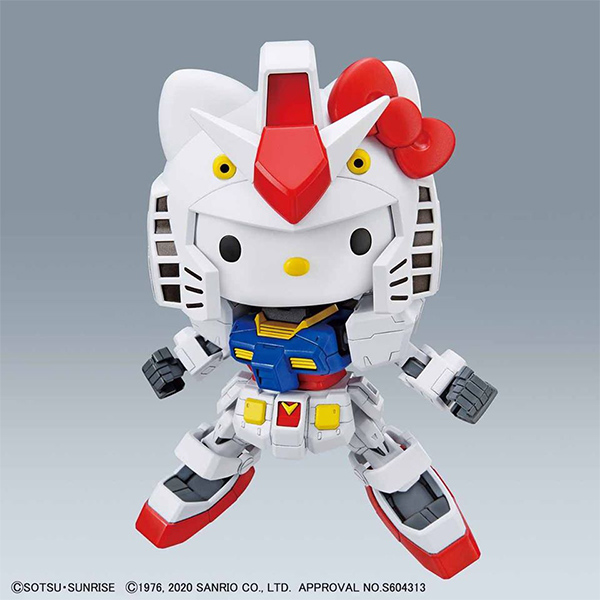 The second collectible figure sees the feline decked out in the series' famous mobile suit. She is sporting Gundam's trademark armaments and special equipment, including the Vulcan Guns mounted on her head, alongside her iconic red bow. This might just be the most kick-ass version of Hello Kitty we've ever seen.
Hello Kitty x Gundam Collectibles Are Now Available At Takashimaya D.S.
Here's how to get your hands on the limited-edition figures. From now to 8 July 2020, spend a minimum of $80 on model kit purchases at Takashimaya D.S. You can then purchase the Hello Kitty x HARO (Anniversary model) or Hello Kitty RX-78-2 Gundam [SD EX-STANDARD] at $49 (U.P. $70.90). Take note that each customer is only allowed to purchase one set per receipt of $80. Terms and conditions apply, and this offer is only applicable while stocks last.
If you'd rather rep Hello Kitty with something more practical instead of model figures, 7-Eleven's collectible Sanrio glasses might be more up your alley.
All images: Source
Also read: 
These Kawaii Sanrio Glasses With Matching Stirrers Starring Hello Kitty & Friends Will Soon Be Available At 7-Eleven